We all want that fairytale ending when it comes to love, but getting there can be a challenge, especially when it has to start with the dreaded first date. Let's face it, first dates are not always the romantic, whimsical whirlwind they are portrayed to be in the movies.
In reality, first dates can be awkward and uncomfortable as you are just getting to know one and another while determining if you have that "magical spark." However, there are ways around this to help you in your journey for love, or at least, to help you from fumbling your way through an awkward first date.
So let's talk about the classic first date…the coffee date.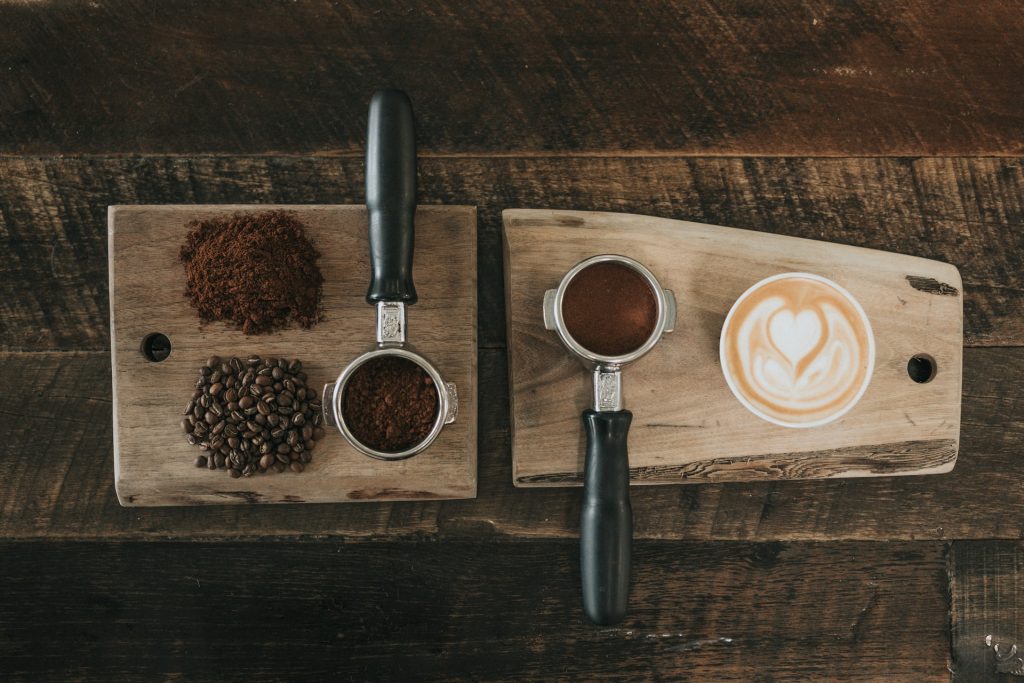 Are Coffee Dates Good for First Dates?
The short answer is yes! Coffee dates are a great first date… if you do it right.
Movie dates are great, but limited talking in a dark room doesn't really give you the chance to emotionally connect with one another. Dinner dates, on the other hand, are great for conversation, but it can add unwanted pressure knowing that you are committed to hours of conversation over appetizers, a main course, and dessert even if you know early on in the night that they just aren't the one.
Coffee dates are comfortable, casual, provide a great setting for meaningful conversations, and can last as long or as short as you would like. Coffee dates provide a great setting to get to know the other person without adding too much pressure. Added bonus: coffee dates are inexpensive, so you can spend more time focusing on your partner rather than worrying about the bill at the end of the night.
How to Have a Great Coffee Date
So now that we have established that coffee dates are in fact a great choice for a first date, let's set you up for success. Whether you end up finding your soulmate or just get another round of first date practice on the books, we can guarantee you and your date will enjoy yourself more if you follow these simple tips.
1. Choose A Fun Environment
Don't get us wrong, we love a good trip to Starbucks (I write as I casually take a sip out of my Trenta cup) but when it comes to a first date, we suggest you think outside of the box. Find a cool, local coffee shop with an eclectic, cozy, and unique vibe. Meeting in a comfortable and fun setting can help ease the nerves, set the mood, and give you and your date something to talk about to kickstart the conversation.
2. Arrive Early
As a chronically late person myself, I know this can be tricky, but it does make a world of difference. If you are rushing in at the last minute, you will feel anxious and frazzled. A little anxiety over a first date is natural, but minimizing that stress as much as possible will help set you up for success.
Arrive a few minutes early, find a table, and give yourself a minute to breath and relax before your date arrives. Having a good mindset at the start of the date will make your time much more enjoyable, and therefore, a good connection more probable. 
3. Boost Your Confidence
The best way to go into any date is with confidence. Spend a little extra time picking out an outfit that makes you feel good. Turn up a power song that puts an extra pep in your step. Write down some things you love about yourself (it feels weird, we know, but trust us).
Knowing who you are and what you want will help you go into your date with an open mind. Your focus should be on learning about the other person, not trying to sell yourself. If you are confident and comfortable with who you are, that will happen naturally. 
4. Ask Questions
The best way for someone to feel close to you is for them to share with you. Put the other person at the forefront of your mind. Ask meaningful questions to learn more about who they are. Show genuine interest in what they say.
Follow up questions, thoughtful responses, and eye contact will make your date feel heard and understood. After all, the point of a date is to get to know one another. Getting out of your own head and instead focusing on creating a safe and inviting space for your date will open the doors to building a strong connection. 
5. Give Subtle Signals
Crossed arms, turned bodies, and lack of eye contact will naturally send alarm signals to your date. We do these movements naturally when we feel uncomfortable or distant. If your date sees this, their natural instinct may be to back away, give space, and they will generally feel less receptive to you as they feel as though you are putting up an emotional and physical wall.
If you are vibing with your date, you can show them you are interested with subtle, flirty physical signals. A simple lingering touch on the arm, brush of the hand, genuine smile, and eye contact is all you need to let your date feel the sparks and leave them wanting more. A little flirty touch here and there can go a long way.
6. Smile
We mentioned this in the last tip, but it is important enough that it deserves its own shout out. Smiling is one of the most attractive things someone can do. No one wants to be on a date with someone who looks like they would rather be somewhere else. Smiling lets your date know that you are happy, engaged, and having fun. If you are relaxed and having fun, your date will feed off of that energy.
7. Be Yourself
Yes, this is so classically cheesy, we know, but it is also so important. The absolute best thing you can do on a coffee date (or any date for that matter) is to be yourself. Not everyone will be your "cup of tea" (pun intended) and vice versa.
That is ok. Dating is not about putting on a show or winning the affection of others, it is about finding a genuine and true connection. Let your date get to know you for exactly who you are. Don't sell yourself short by trying to be something you are not.