Is there a more exhilarating feeling than a successful first date!? Sure, there is, securing a second date!
When you find someone that you hit it off with on the first date, it's completely normal to start daydreaming about the future – it's a super exciting time. But it's also a confusing time. You want to play your cards right in order to successfully secure a second date, third date, fourth date… you get the drill!
Society tends to tell daters it's a good idea to move slow when dating, but the reality is moving too slow can result in a loss of momentum. You want to remain relevant, exciting, and at the top of the dater's mind! So, how long should you wait between a first and second date? Let's dive in.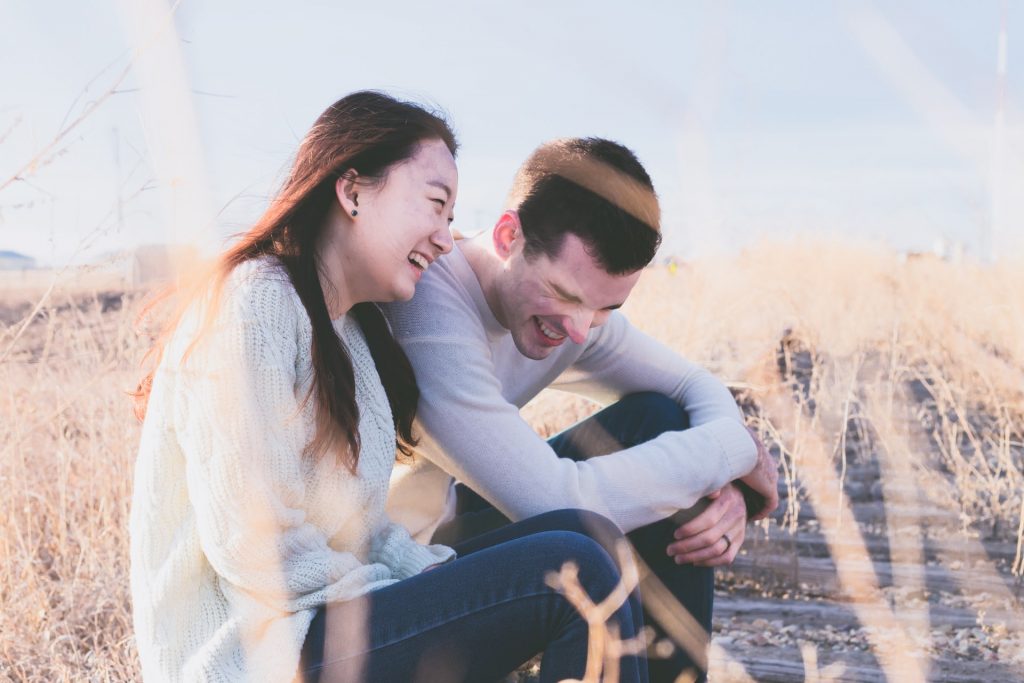 Things to Consider When Scheduling a Second Date
A second date is an important step, as it's a chance to really get to know your special someone on a deeper level. A second date means that the first date jitters are behind you, and you can both focus on the moment and whether or not you can imagine a future with them.
There are several considerations you should make when scheduling a second date:
How Busy They Are – Keep in mind that you can't have a second date if your guy or gal isn't available. Make sure you're paying attention to when they say they have things going on and don't get too disheartened if they're busy and it pushes the second date later.
Pick something they'll enjoy – Did your date tell you that they don't enjoy bike riding? Well, you better not organize a bike ride for the second date! Demonstrate your active listening skills by planning a second date that involves something that they can really enjoy and feel relaxed.
Plan in advance – While spontaneity can be attractive when it comes to a second date, it's best to avoid it! Instead, take initiative by making a solid plan in advance, to avoid disappointment.
Keep in touch – After the first date, it can be thoughtful and sweet to send a few flirty text messages to keep your special someone thinking of you. Try not to overdo it, but a few messages are lovely, especially if they pertain to a discussion or inside joke you had on the first date.
Consider some questions you want to ask – Reflect and consider the traits and qualities you desire out of the perfect partner, then think of questions you can ask to discover if they are your perfect mate. You should try and direct questions that are about how they may fit into your future! Always ask questions out of genuine curiosity and interest.
Do something different than date one: You want to get to know the different sides to your date and how they handle different situations! If you went for dinner for the first date, try something active or head to a museum to get to know them in a different environment.
Is a Second Date the Next Day Too Soon?
I get it – you've met the girl or guy of your absolute dreams and you just want to see them as much as you can!
While you should avoid subscribing to the complicated unwritten dating rules, I think the next day is too soon. Instead, why not do something a little different and call them the next day to connect about how much you enjoyed the first date and ask them out for date #2!
A phone call screams confidence, and, in a text-message-obsessed world, a phone call can make you stand out and leave a positive impression on the other person.
How Long is Too Long to Wait for Date Number Two?
You know the saying "there are plenty of fish in the sea?" Well, it's true and if you wait too long to secure a second date, your dream fish might find a different fish!
Avoid excessive delays between dates, as it might highlight to the other person your lack of interest (even if you are!).
Keep the dating momentum going and the butterflies flying by not waiting more than two weeks in between the first and second date. This means if you're planning to go on a first date but know you're going traveling for a month, maybe consider rescheduling the date until you're back. Waiting two weeks to a month between dates is no good in our fast-paced world that is full of eligible bachelors and bachelorettes!
If something unexpected does come up and you have to reschedule your second date for later than you would like, try not to stress too much. Be upfront and honest with your date by explaining the situation and make an alternative plan.
The Bottom Line: How Long to Wait Between First and Second Dates?
So, we discussed not going too slow or too fast – so what's the right approach?! The best approach is to continue your dating at a steady, consistent pace.
This means that the second date should not happen more than 2 weeks after the first date. If it was an unbelievable first date, it's likely the lucky gal or guy is excited to see you again too, so consider anywhere around 5-7 days for the second date after the first date. This allows both of you to decompress, reflect and gives you enough time to plan something exciting for the second date.
If the second date is a smashing success, the dates that follow should follow the same, consistent idea, not too spaced out but not too soon. You want to keep some mystery going!
Naturally, every situation has exceptions, and you will need to consider your circumstances. Ultimately, it's going to depend on the person you're dating's schedule, work, and a healthy dose of life's unexpected events to consider. So, while it is hard to know what will work for absolutely everyone, consider keeping your dating life at a consistent pace.
Now, go secure that second date!