Are you worried that you don't have enough photos in your profile on a dating app or website? Is one or two enough, or maybe you should not add them at all? Today, dating apps have become one of the main ways to meet new people, and these are the questions that many people are asking themselves constantly. We hope that you'll have a clear idea of what's a good number of photos on a dating profile.
So, you've decided that you want to make your dating profile more attractive. And, of course, you must understand that people tend to judge by the cover, so you better think about how you present yourself.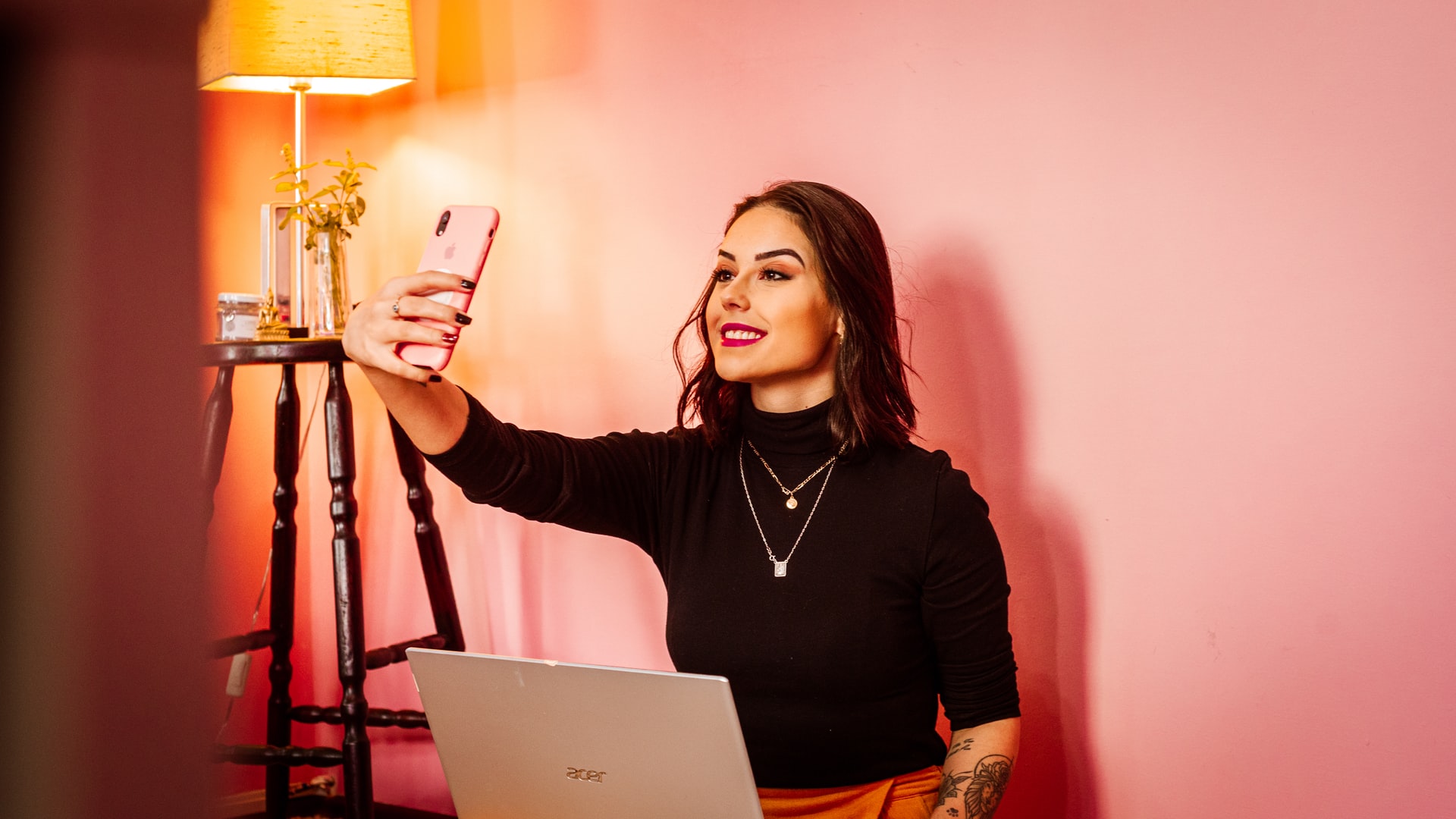 Does My Online Dating Profile Need Pictures at All?
In short, yes. When people are scrolling dating apps or sites, they are looking for someone to catch their attention. And you better be that one person who catches someone's attention, that's your goal.
What catches our attention more than a picture? We think that it is the best way to draw some attention to your profile, so you will have to choose wisely the pictures you want to add to your profile, because, as we've said already, people judge the book by its cover at first, and you have to make that first impression about yourself as good as possible.
Is One Online Dating Photo Enough?
Now, this question is, of course, kind of ambivalent. Many people have just one photo in their dating app profiles, and that was just enough for them to meet their love or a long-standing friend. But think about it, maybe if you add more different photos, you could attract more people with different interests?
For example, if you add two photos, one with you skiing and the second one with you hiking, you would potentially catch the attention of people who like to ski and the people who like to go hiking.
So, we think that statistically speaking, it is better to have more than one photo in your dating app profile, but only one can be fine, too. Maybe, having only one will add some intrigue to the person that's looking forward to talking to you and maybe even meeting you in person!
What is the Right Number of Online Dating Photos?
This is one of the not-so-easy questions for many people who are willing to put their photos into their profiles. Yeah, you need some photos, and you probably need more than just one photo to make your profile more attractive for other people to look into, but how many is enough? Well, if you put too little, that might not be the best advertisement for yourself.
But on the other hand, you don't want to make your profile into a family photo album. So, you probably want to have more than one photo, but it is important to remember that it is about quality, not quantity. We think that it is best that you have three to five photos of you doing various different things. You don't want to just dump all the photos from a recent party.
The best approach would be to add a little of everything. One photo from the time you were partying, the other one of where you are in a theater, etc. That way you would express yourself a lot more and it would make people think that you are a versatile person that is interesting in many ways.
Reasons Online Dating Profile Pictures Are Needed
So, you've read this article so far and now you know some tips about uploading photos to your dating app profile. But some may still wonder: do you really need to have photos in your profile that much? We've created a short list of reasons why you really should have photos in your dating profile.
It makes people more interested in you
People tend to give more attention to more prominent visual stimuli, in this case, the best stimulus you can provide is a good, colorful photo of yourself.
You can express yourself before even talking to someone
A photo of a person may say a lot about them, and people tend to have a better connection if they know what their interlocutor looks like. It is very important to make a good first impression of yourself, and when it comes to dating apps, that impression is made before even talking to someone.
Photos attract different groups of people
People like people who are like them. That's why you should be inclined to upload some photos where you are in different environments and do different things so that you can catch more attention from different groups of people.
It can't hurt your profile
We understand that some people are just shy and may be hesitant to upload their photos, but in this case, even having not quite an excellent photo is still better than having no photo at all.
The Bottom Line — Do I Need Pictures on My Online Dating Profile?
In this article, we've explored some of the tips about adding photos to your dating app account and provided you with the reasons why you should do that. We hope that by the end of this article, you've found the answers to your questions, it would be better to summarize it a little bit.
It is better to have some photos than to have none because it catches attention.
Having more than one photo is good, but be careful as not to upload too much, three to five is optimal
Your photos are the expression of yourself, so choose them wisely and make sure that people could get a more broad glimpse of your wide and deep personality
We hope that these tips would help you to connect with your people, good luck!