Online dating became the craze in most states a decade or so ago, but it took Arkansans a little longer to catch on. Now, it wasn't because the singles here were against the idea of finding love online. Instead, a lack of internet access prevented them from clicking their way into relationships.
Fast forward to now, and most Arkansans have broadband access – and they're using it to land dates online.
Since online dating's still pretty new here, you might not know which sites to use, but that's about to change. We dug into the details and identified the best Arkansas dating apps for all relationship styles. Take a quick look at our favorite dating sites, but don't download them just yet.
Top 5 Dating Apps in Arkansas in 2023
Stick around to see which app is the best fit for your relationship goals and dating style. Plus, find out how to pick an app based on your location and get some insight into the state's dating scene.
Are you ready to learn everything there is to know about online dating in Arkansas? Let's get started with a breakdown of the top dating apps.
---
Jump to:
---
1. Higher Bond – Best for Finding Christians with the Same Values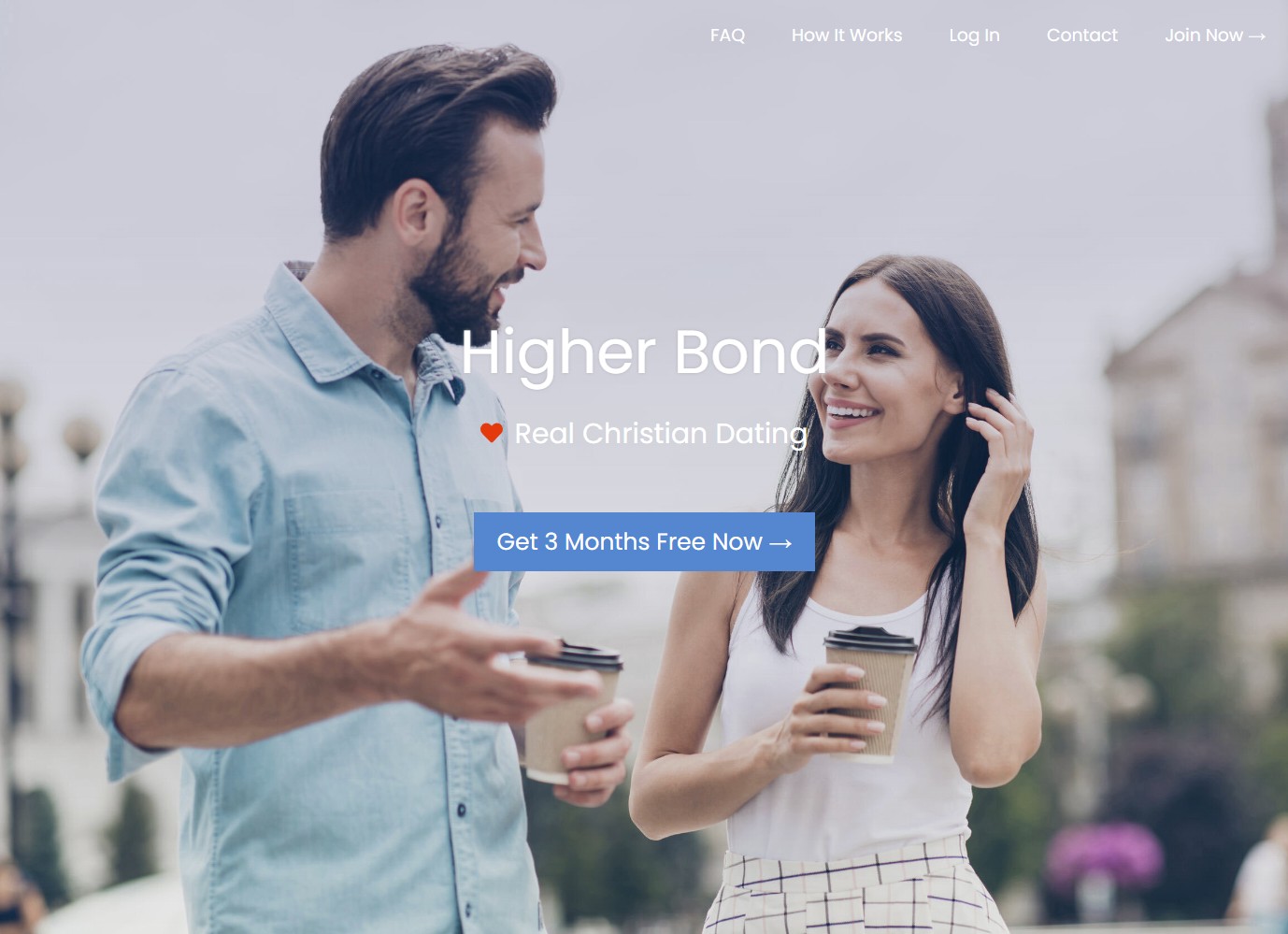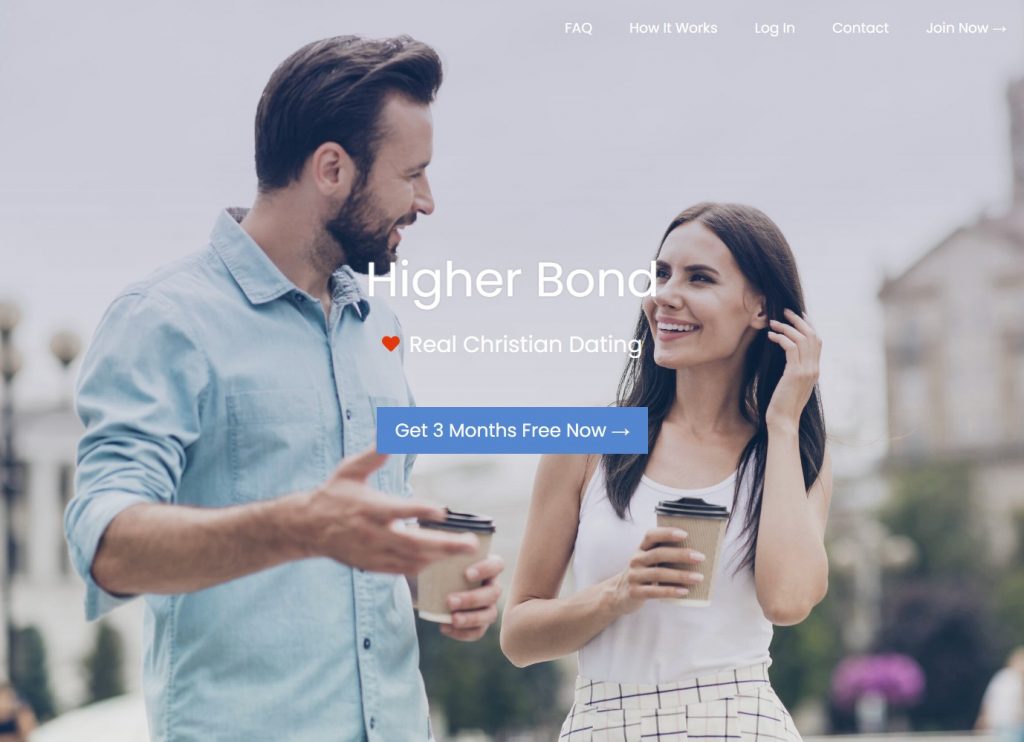 Who Will Love Higher Bond: Christians pursuing faith-filled partnerships
Who Might Not Enjoy Higher Bond: Non-believers and casual daters
Biggest Pro: Matches people based on how their faith plays out in their daily lives
Biggest Con: Launched in 2022, so it's still building a memberships base (although it's growing quickly)
Starting Price: First three months are free (pricing starts at $14.95 a month when the free trial expires)
Most people ask questions to get to know folks when meeting them for the first time. In some states, the most common question is, "Where do you work?" But here? You can expect people to ask you, "Where do you go to church?"
After looking at the stats, we get why that question's so common.
Close to 80% of Arkansas adults are Christians, and 70% are highly religious. With numbers like that, we understand why most people assume that everyone they meet belongs to a congregation.
Those numbers are also proof that the Christian dating scene is popular here. But even so, we know that finding a true match is tricky.
See, Arkansans practice their faith in different ways. For example, some believe that premarital sex is a sin, while others are down with it. And some Christians avoid R-rated movies and cursing, while others are a bit more liberal with their entertainment choices and vocabularies.
These are just some examples of how differently Christians live out their faith. Normally, couples have to spend months together before discovering if their values and lifestyles align, but you can speed up the process with help from Higher Bond.
Religious leaders and relationship experts helped design this Christian dating site's algorithm, and it really digs into what is needed for folks to mesh. You're seriously going to be impressed by the questions it asks during the signup process.
The matching system is so on point that you won't need to look through hundreds of profiles to find a match. In fact, you'll only receive 3-5 matches a day, so you can date with intention instead of just swiping.
You might be surrounded by Christians in your daily life, but it's still hard to know if someone's values align with yours.
Take the guesswork out of dating by signing up for Higher Bond with a 3-month free trial!
---
2. eHarmony – Best for Finding a Forever Partner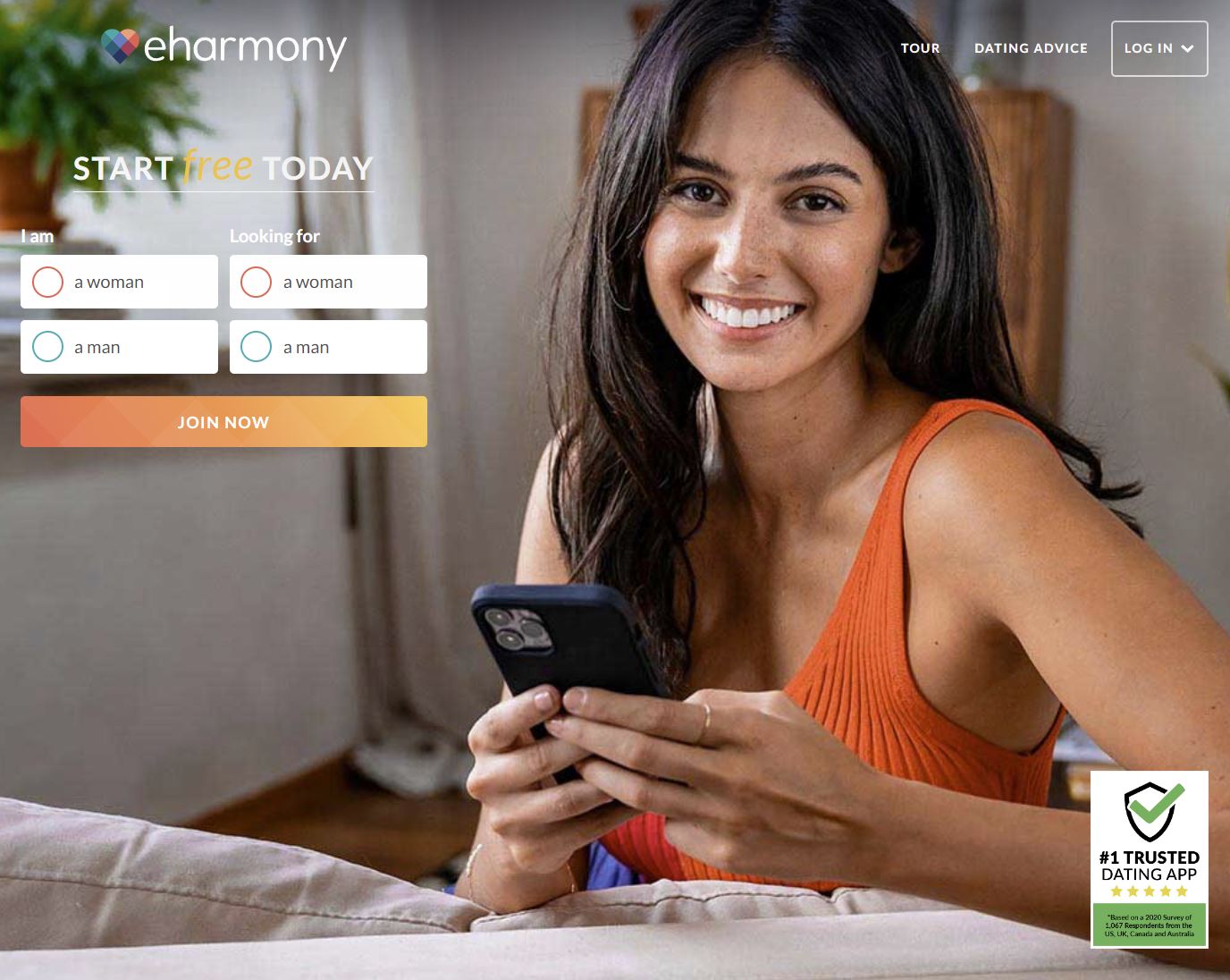 Who Will Love eHarmony: Serious daters who want compatible matches
Who Might Not Enjoy eHarmony: Singles looking for short-term, casual dates
Biggest Pro: Psychological-based matching algorithm has compatibility down to a science
Biggest Con: The shortest paid membership is six months, but that provides ample time to find love
Starting Price: Premium memberships start at $21.54 a month
Arkansas has one of the highest marriage rates in the country, but those unions don't always work out. Because Arkansans tend to put a lot of value in marriage, divorced folks often try again. That's why second and third marriages are more common in Arkansas than in any other state.
The high divorce and remarriage rates can be frightening if you're pursuing marriage. You want to get it right so you don't have to go through a divorce, but you aren't sure how to do that.
It's as easy as signing up for eHarmony.
Some dating sites only focus on looks, location, and interests when matching couples, but eHarmony is different. Co-founded by a clinical psychologist, this Arkansas dating site matches people based on the key dimensions of compatibility. If someone ends up in your matches, you know you share fundamental values and other key factors necessary for your relationship to last.
And that's not just something eHarmony says for marketing purposes. The system really works.
After pouring over ten years of site data, eHarmony discovered that couples who get married after meeting on the site are less likely to get divorced. And you know what that means. When the divorce rate is low, the remarriage rate dwindles, too.
Instead of just hoping for long-lasting love, stack the odds in your favor by creating a free account on eHarmony today.
---
3. Zoosk – Best for Casual Dating, Your Way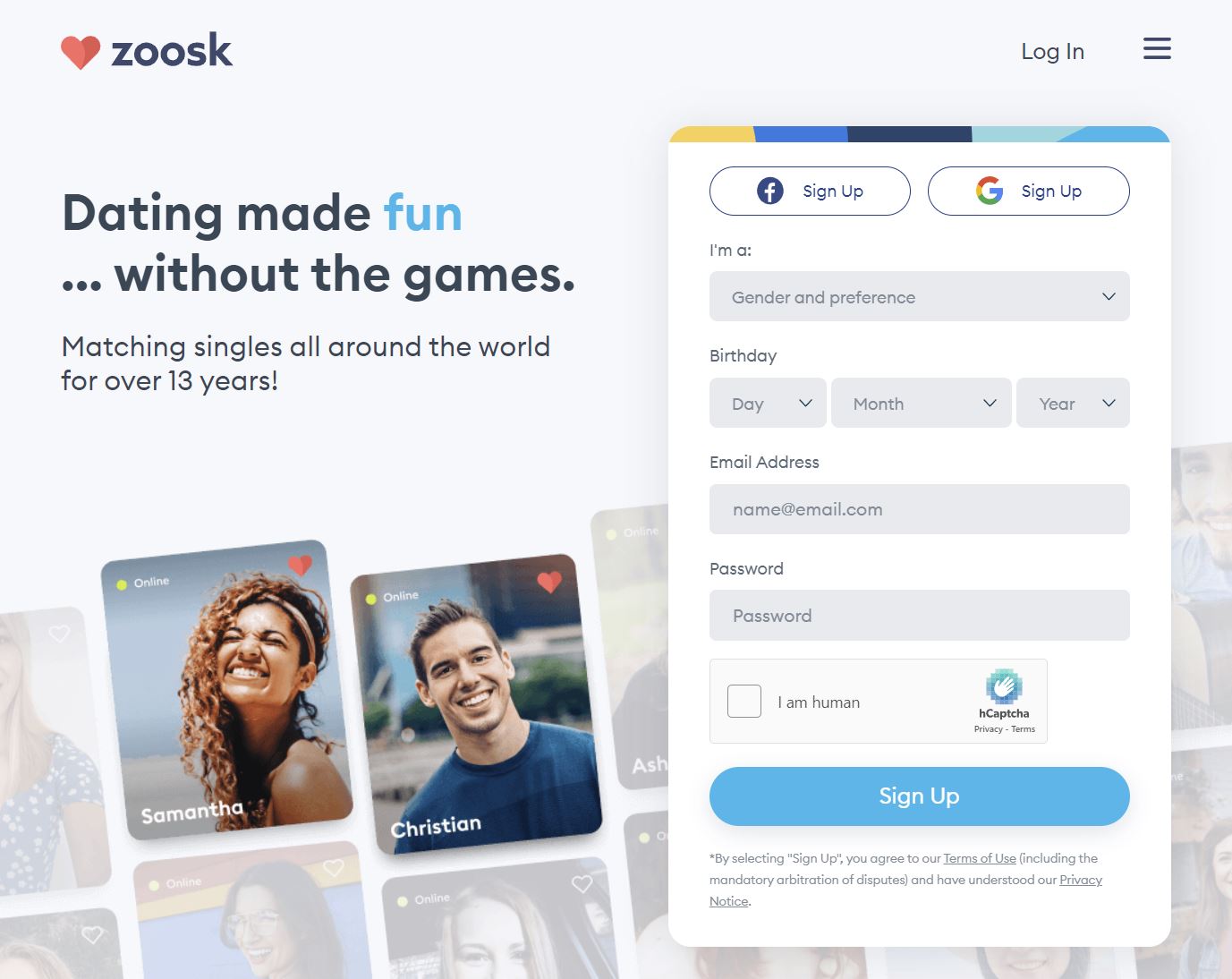 Who Will Love Zoosk: College students and other casual daters
Who Might Not Enjoy Zoosk: Singles interested in serious relationships
Biggest Pro: Most of the 40 million plus members are into short-term dating
Biggest Con: Some members don't put effort into filling out their profiles
Starting Price: Premium memberships start at $10 a month
With over 40 colleges and universities across the state, it's no secret that Arkansas has a strong casual dating scene. But here's the thing – casual dating on college campuses doesn't look like most people think it does.
Now, we're not saying that one-night stands never happen on campus, but they're not as common as lots of people think. Most college students go on actual dates and see the same person more than once. It turns out it's not as wild as Hollywood wants us to think, huh?
After giving it some thought, we realized that Zoosk is the perfect casual dating app for college students in Arkansas.
While most of its 40 million plus members are into casual dating, their goals run the spectrum. Some consider "casual" to mean one and done, while others want to go on several dates. Some even want to stick with the same person for a few months.
Oh, and you don't have to be in college to score a casual date on Zoosk. Whether you're 18 or 108, you can sign up. Then, the app's behavioral matchmaking algorithm will learn your preferences and pair you up with people.
Are you ready to explore casual dating your way? Nothing will hold you back on Zoosk, so set up your free account today.
---
4. EliteSingles – Best for Connecting with Ambitious Professionals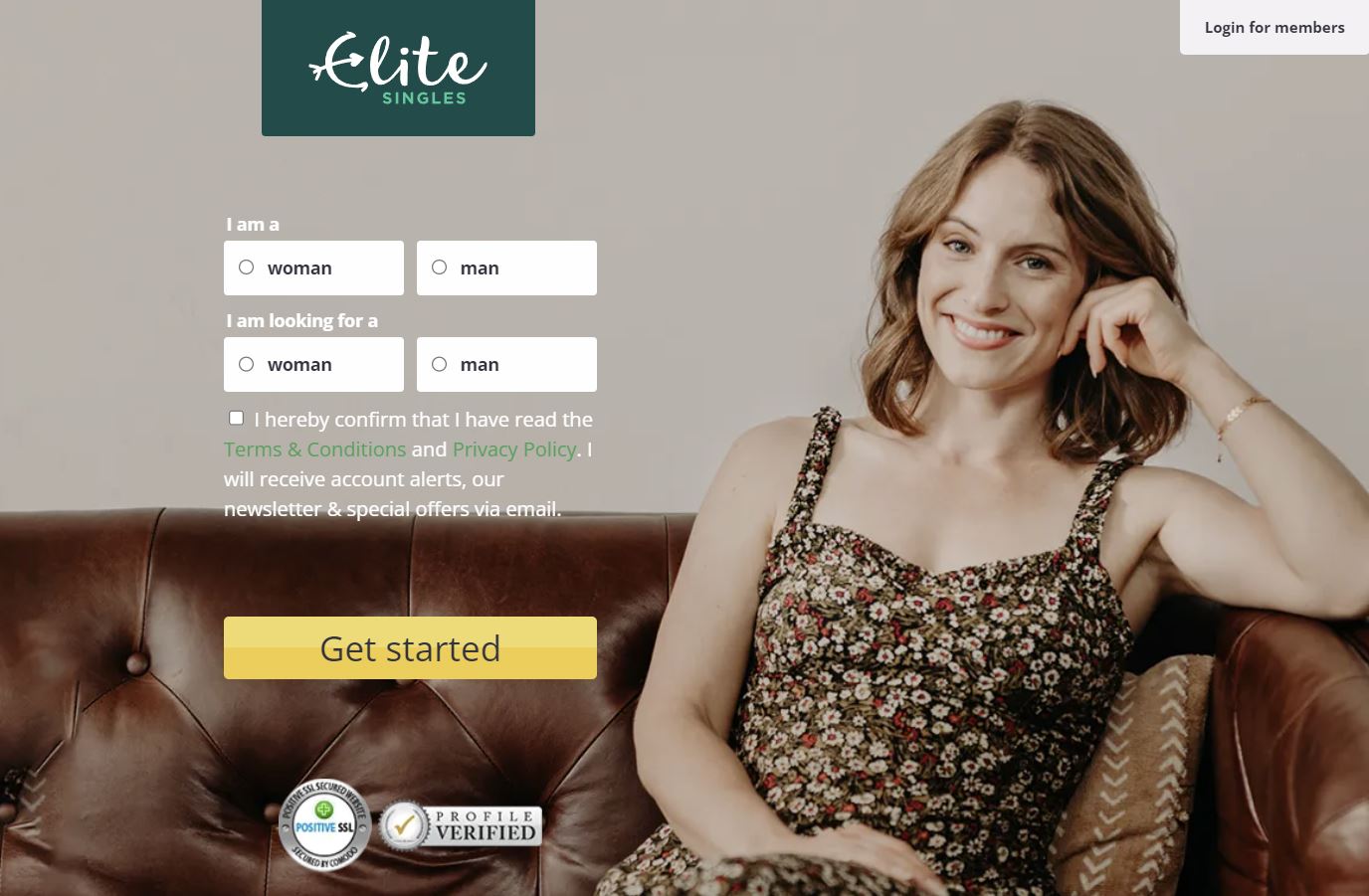 Who Will Love EliteSingles: Career-oriented men and women seeking ambitious partners
Who Might Not Enjoy EliteSingles: Singles who aren't dedicated to their careers
Biggest Pro: Most members are well-educated professionals
Biggest Con: Limited features for free accounts
Starting Price: Premium memberships start at $27.95 a month
Arkansas has made a big push to attract top talent, and it's been paying off, especially in the Central and Northwest parts of the state. Little Rock, Fort Smith, and Fayetteville have welcomed an influx of skilled workers over the years, and the state's become home to a ton of successful startups.
The professionals include a mix of home-grown talent and folks from around the country. But even though their backgrounds differ, they have something in common when dating.
They have high standards.
We dug into what Arkansas' most successful professionals want when partnering up, and most said they're looking for people that are their equals. They want partners who share their drive and ambition, and many prefer someone who makes around the same amount of money as they do.
Now, that pretty much rules out looking for love in the bars. After all, you can't really ask for income verification before handing a potential date a drink.
That's why we love EliteSingles for Arkansas singles.
This site was set up to give professionals in Arkansas and around the world a place to connect. Most of the members hold professional jobs and are dedicated to their careers. And while EliteSingles uses the five-factor model of personality to match people, you can also set preferences. "Income" is one of those preferences, so this Arkansas dating site checks all the important boxes.
EliteSingles is like a business networking event, but it's geared toward dating. Get started by setting up a free account today.
---
5. SilverSingles – Best for Finding Love Later in Life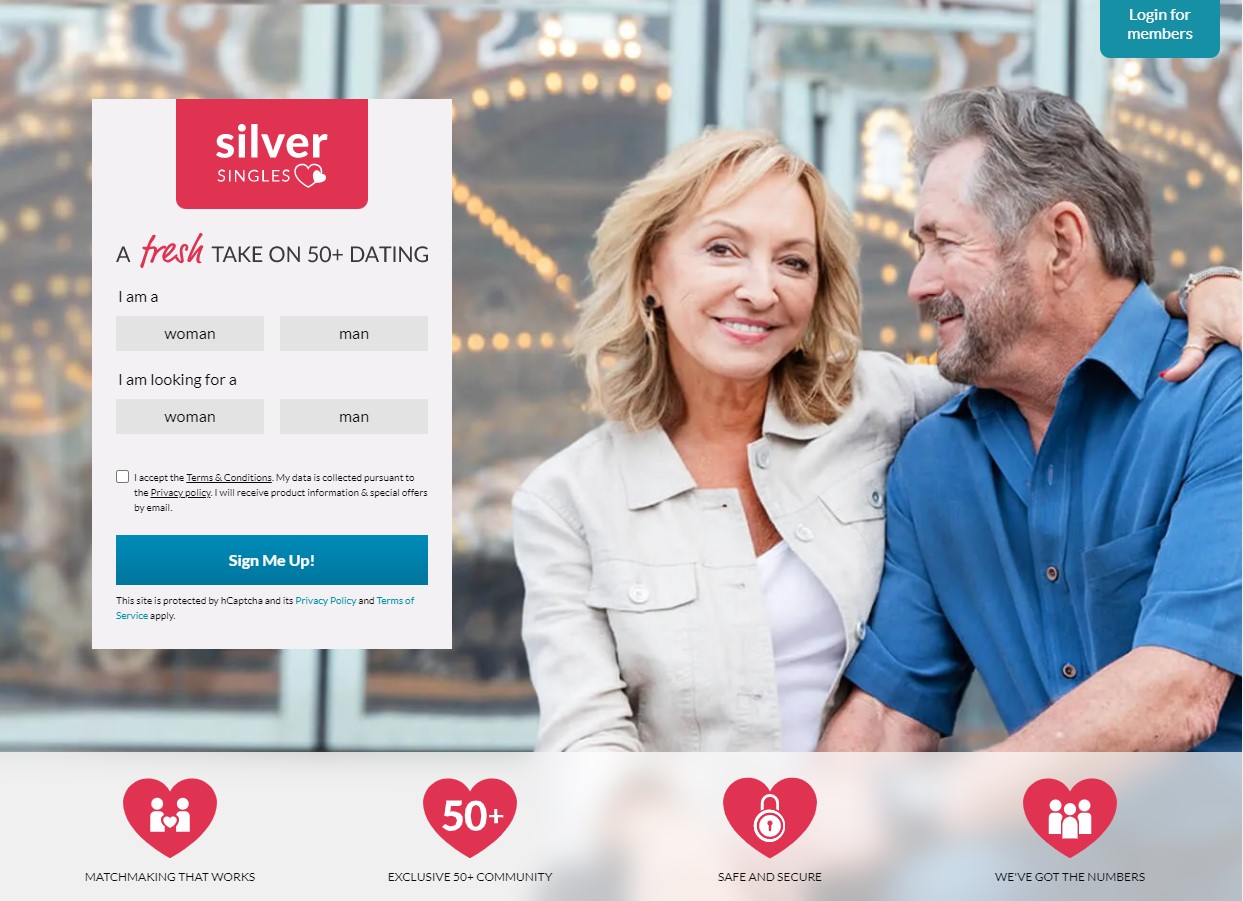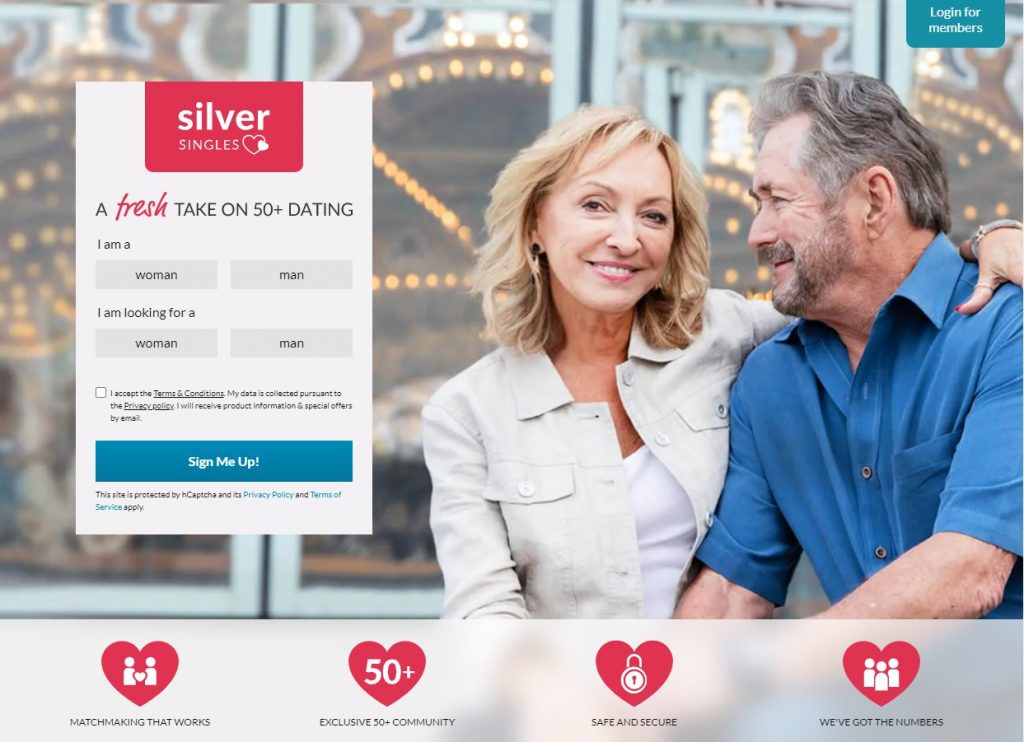 Who Will Love Silver Singles: Widowed, divorced, and never-married seniors
Who Might Not Enjoy Silver Singles: Seniors who prefer much younger partners
Biggest Pro: Exclusive site for singles 50 and older
Biggest Con: Limited features for free users
Starting Price: Premium memberships start at $27.95 a month
Did you know that over a million Arkansas residents are 50 or older? That's more than 35% of the state's population, which is a bit higher than the national average.
A lot of older Arkansans are still in the workforce, but that doesn't make dating any easier. From what we've heard, they often work with younger folks they don't want to date. They're more likely to see their coworkers as pseudo-kids than potential dates.
It might be hard to surround yourself with people your age in person, but you can view a fully stocked age-appropriate dating pool on SilverSingles.
This niche Arkansas dating site is designed to help people 50 and older find romantic partners. It has over 800,000 monthly users in Arkansas and around the world, so finding the perfect partner is just a few clicks away.
And you won't have to do the work. Just enter a little info, and the site will match you based on the five-factor model of personality and your preferences. See how it works by setting up a free account on SilverSingles today.

What is the Dating Scene in Arkansas Really Like?
Parental Approval is Important – Expect to meet the parents when things get serious with your partner. You'll want to get their approval, so they'll support your relationship. No pressure – just let your winning personality shine through.
Men Usually Pick up the Tab – Around half of the women in Arkansas think men should pay for the first date, and close to 75% of men agree. Just over 5% of men are open to splitting the bill, so most couples follow tradition when settling up at the end of a date.
The Price is Right – We have some good news for the guys reading this. Arkansas is one of the cheapest states for dating. You can enjoy dinner, wine, and a movie for less than $100, which is a steal compared to most other states.
Religion is Ever Present – Most Arkansans are religious, and many expect the same out of a partner. However, almost 20% of Arkansans are unaffiliated, so it's becoming increasingly common for believers and non-believers to connect. Read our guide on dating someone religious when you're not if you find yourself in this situation.
Lots of Singles Have Kids – Arkansas has more single parents than most states, and many of them are on the dating scene. Single parents generally want to find someone to get serious with, and their dates need to connect with their kids. If you date a single parent, some of your dates will consist of kid-friendly activities.
Mix of Casual and Serious Dating – Serious dating is common throughout the state, but you'll find a thriving casual dating scene near the college campuses. This is especially true in the city's most popular college towns, including Fayetteville.
Respect is a Priority – Arkansans tend to be respectful, and that spills into the dating scene. People are just as respectful to casual partners as serious ones and are generally clear with their intentions.
Social and Dating Circles Overlap – A lot of places in Arkansas have a small-town feel, including the bigger cities. This causes social and dating circles to overlap, meaning you can easily run into an ex with some of your buddies. Some Arkansans use dating apps to look outside of their cities to avoid the overlap.
Many Singles are Conservative – Most Arkansans are conservative, although a lot of folks between the ages of 18-29 lean left. Many couples manage to navigate the political divide, but it's harder for others. Check out our data study on the importance of politics in online dating to learn more.

Dating in Fayetteville
Best Fayetteville Dating App Recommendation: EliteSingles and Zoosk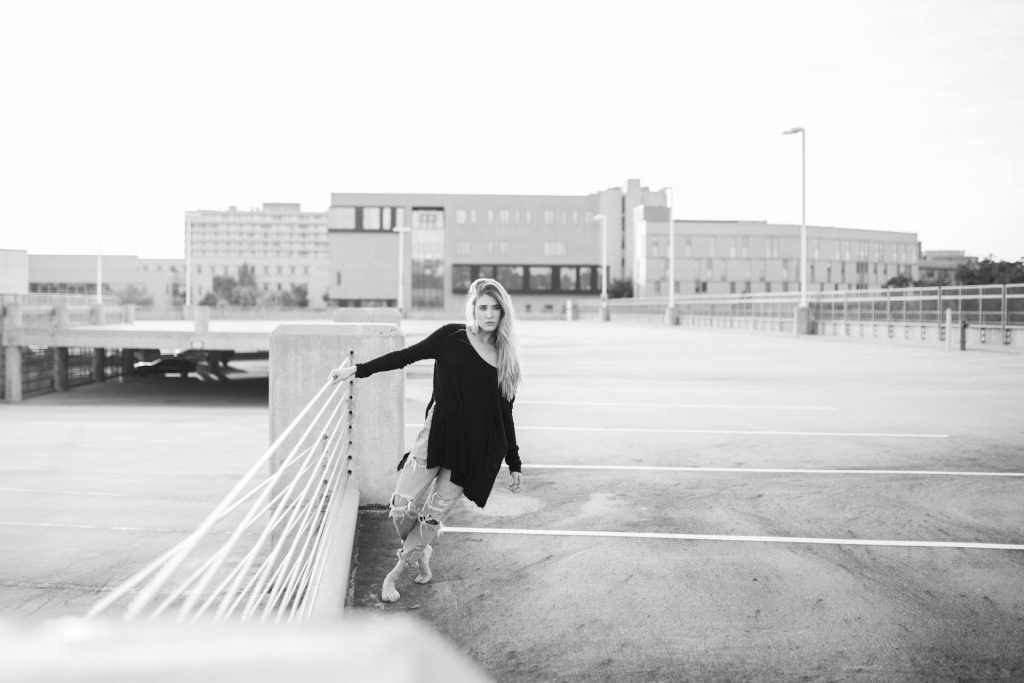 The publication Money created a list of the best places for singles to live, and guess what was number one? Fayetteville. It cited the strong business community, job opportunities, and entertainment options as reasons for singles to live here, and we agree that Fayetteville should be at the top of everyone's list.
But that doesn't mean coupling up is easy…
If you want to rub elbows with singles, you'll find your fair share on Dickson Street. Since it's close to campus, it attracts a large college crowd, although there's also a nice mix of professionals unwinding after a busy work week.
Campus events and professional organizations also attract a fair share of single men and women. Depending on which you choose, you might encounter people wanting anything from a casual fling to a serious relationship.
Wanting is one thing, but sealing the deal is another. When it comes to getting dates, most folks here use dating apps.
So, there are two sides to Fayetteville: college and everything else. If you're still in college, Zoosk is the best Arkansas dating app for you. You'll have access to millions of potential dates, so college is sure to be a blast.
Then, EliteSingles is our favorite dating site for everyone else in Fayetteville. The city is full of top talent, and many want to meet other ambitious singles. If you're in that category, you can use the app to browse profiles in Fayetteville and throughout Northwest Arkansas.
Population: 95,230
Men: 49.3%
Women: 50.7%
Bachelors' Degree or Higher: 50.3%
Households with Broadband Subscriptions: 86.2%
Number of College Students: Over 27,000
---
Dating in Little Rock
Best Little Rock Dating App Recommendation: EliteSingles and Zoosk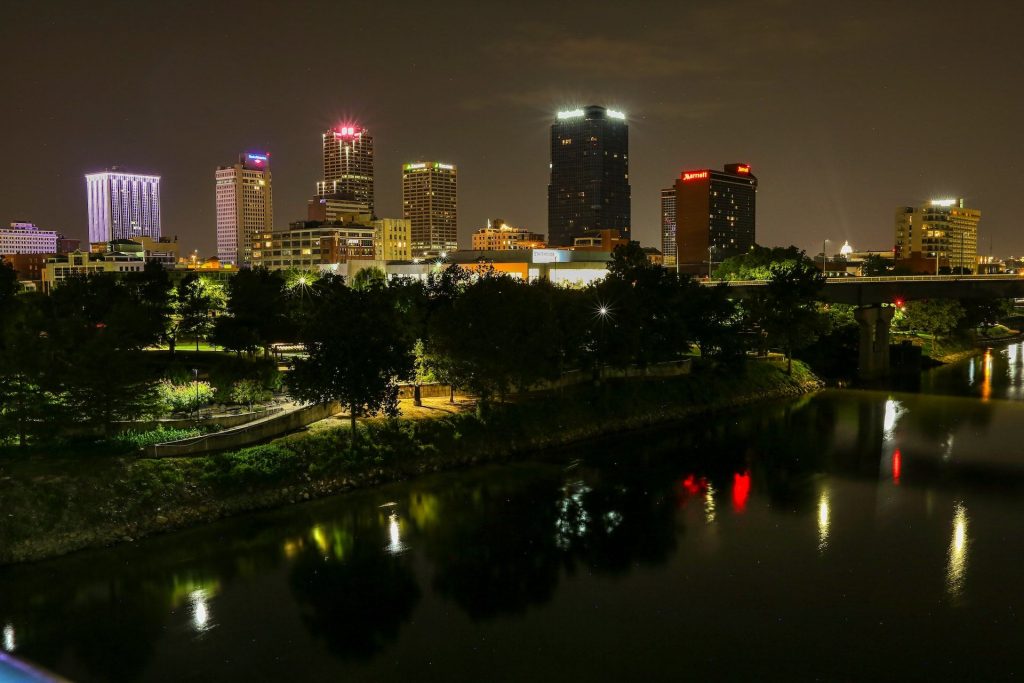 About half of Little Rock's population is single, so you're in good company if you're looking for your plus one. The city has an eclectic mix of folks, from college students to professionals, so there's truly someone for everyone. The key is figuring out where the singles are so you can meet them.
Because the city attracts so much talent, professional organizations are a popular way to meet people in Little Rock. There are numerous organizations to choose from, and a lot of people walk away with professional contacts and friends. But dates? Well, that's a lot less common.
People can also meet folks by engaging in hobbies like cycling and running. Oh, and the adult kickball league here is thriving, although you're more likely to make buddies than land dates.
Those looking for casual dates tend to stick to the bars. The city has a nice craft beer scene, and you'll find singles of all ages enjoying a brew or two. Plus, you'll find people interested in casual dates around campus or at sporting events. While some have luck finding someone for the night, it's much harder to find anyone to hang with more than once.
If you try these in-person methods, you'll notice a lot of people are on their phones. And we have a good feeling that many of them are on Arkansas dating apps.
With a bustling professional scene, EliteSingles is our pick for most of the single men and women in Little Rock. It's not a good fit for the college population, though. If you're attending one of the metro area's 19 colleges, give Zoosk a try.
Population: 201,998
Men: 47.8%
Women: 52.5%
Bachelors' Degree or Higher: 42.6%
Households with Broadband Subscriptions: 83.2%
Number of College Students: Over 18,000
---
Online Dating in Rural Arkansas
Best Rural Dating App Recommendation: Higher Bond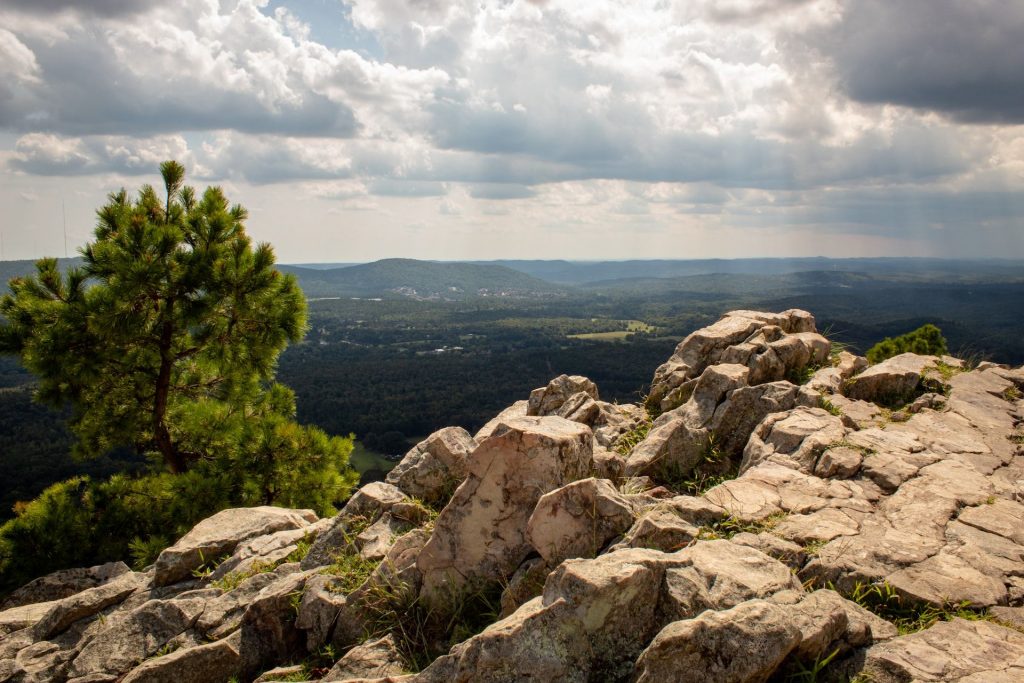 Over 40% of Arkansans live in rural areas, making landing dates a challenge. If you're a rural Arkansan, you know how true that statement is. The bar scene is far from thriving, and you don't see fresh faces very often.
We've noticed that rural Arkansans tend to be more religious than the population as a whole, and that's saying something. After all, the entire state is religious, but faith seems to run even deeper in rural communities.
Many people attend one of the churches, but they've worshipped with the same people for most of their lives. They would have already dated someone in their congregation at this point, so church is probably a dead end as far as dating goes.
Fortunately, you can turn your dating life around on Higher Bond.
Arkansas has been working hard to expand broadband access to the rural parts of the state, so it's a great time to give Higher Bond a try. You'll access Christians who are looking for serious partners, so you'll probably never need another Arkansas dating app again.
Rural Arkansas
Population: 1,101,730
Rural Regions: The Highlands, Coastal Plans, and Delta
Most Rural County: Calhoun
Calhoun County
Population: 4,741
Population per square Mile: 7.5
Men: 51.1%
Women: 48.9%
Households with Broadband Subscriptions: 67.7%


Arkansas Dating Sites FAQ
What is the Best Dating App for Arkansas?
Because most Arkansans are Christians, Higher Bond is our pick for the best dating app in the state. However, eHarmony is a good choice for religious and secular folks interested in marriage, while EliteSingles is a top pick for the professional crowd. Singles 50 and up can find love on SilverSingles, while college students and casual daters can strike up something short-term on Zoosk.
Can I Browse a Dating Site Without Joining?
Yes, some Arkansas dating sites let people browse profiles without joining, but that's a privacy concern. Also, these sites usually don't have many members and are full of scammers and bots. While you have to sign up for a top dating site before seeing the profiles, you can expect a higher quality dating pool, more features, and enhanced privacy and security.
Which Arkansas Dating App is the Most Effective?
eHarmony is the most effective dating app for singles interested in marriage. A member finds love every 14 minutes on the dating site. Couples that meet on the eHarmony are also less likely to break up or get divorced when compared to other dating apps in Arkansas. Learn more about the site by reading our eHarmony review.