Between training sessions and games, finding time to date as an athlete can be tricky. Sure, you come across some singles on the sidelines, but they're more interested in your athletic abilities than your personality. And while that's fine for a while, you're ready to get something more out of your relationships.
We understand single athletes face obstacles and have needs that other groups don't. Thus, we set aside some time to find the best dating apps for athletes. You can hit up these apps the next time you're looking for a quick hookup, casual fling, or long-term romance.
So, let's get started so you can find a special someone to cheer you on during the next big game.
4 Best Dating Apps for Athletes
---
Zoosk – Best for Bringing the Thrill Back to Dating

Are you looking for a dating app that's just as thrilling and competitive as your sport of choice? Zoosk might not be an athlete-only app, but it infuses friendly competition, intensity, and fun into the dating scene. All that considered, it's no wonder that there are lots of athletes among the 40 million users.
While we love lots of things about it, Zoosk Live is our feature of choice for athletes. It offers various ways for singles to live stream and interact, and Battles and NextDate are our favorites.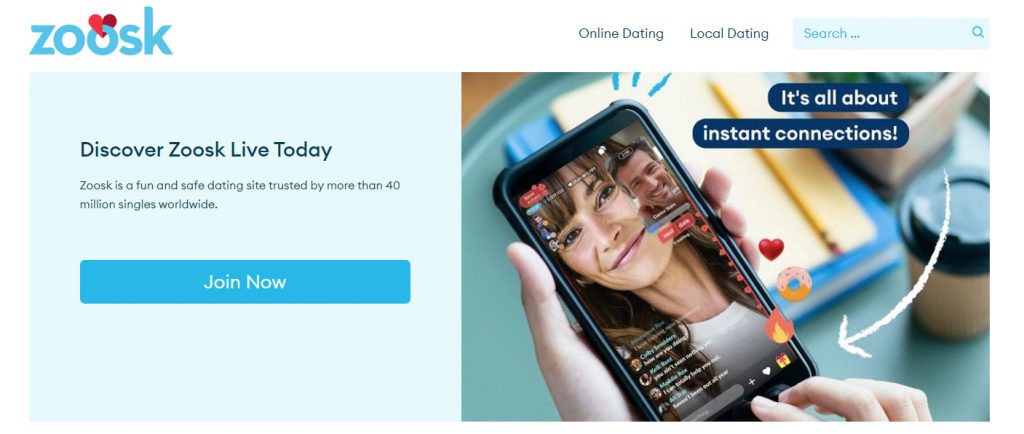 Let's start with Battles…
You'll go head-to-head with another streamer while viewers send virtual gifts to their favorite. If you get the most gifts, you'll have yet another win for your trophy case. Plus, earning gifts moves you up the Zoosk Live Ladder, unlocking more opportunities to meet your match.
And then there's NextDate… Picture the game clock ticking down while you fly across the court. You only have a few seconds to get your shot off before the game's over, and the entire crowd is watching. Then, you sink the game-winning buzzer-beater, and the fans go absolutely wild.
That's kind of like how NextDate is, but instead of fighting to win the game, you'll be fighting to win a date. Or at least score a longer conversation. So, you'll start by setting up a virtual date with a match. Then, Zoosk will set the timer, and you'll have to ask questions as the clock ticks down. Zoosk supplies the questions, but your match will have to think on the fly, and it can get interesting.
And just like the big game, there'll be spectators in the audience ready to let you know how you're doing. They'll rate your date, but you still get the final say. After the clock reaches zero, you can choose to go your separate ways or keep it going in private chat. If you like winning the game and scoring the date, you'll have a blast with this feature.
Are you ready to take your shot? Set up your free profile on Zoosk today.
---
eHarmony – Best App to Help Fit Singles Find Lasting Relationships

Do you have a trophy case full of failed relationships? Since an estimated 60-80 percent of married pro athletes end up divorced, it's no wonder you're breaking up more often than matching.
But we're going to let you in on a little secret…
Your failed relationships don't mean you're a loser at love. You just haven't found someone that fits into your active, demanding lifestyle. Fortunately, you can turn things around by finding long-lasting love on eHarmony. Unlike most other dating apps for athletes, it matches people based on personality, so you can find real love here.
For instance, if you're a runner, you might think you need to find someone else that runs. However, eHarmony will consider other factors to come up with matches. It might discover that instead of needing another runner, you really require a match that'll cheer you on from the sidelines. The algorithm knows its stuff, so your love life will be in good hands.
Are you ready to swing for the fences and find love? Set up a free profile on eHarmony to check it out.
---
EliteSingles – Best Dating App for Athletes With Bulging Bank Accounts

You don't need to go pro to make the big bucks as an athlete. In fact, your athletic prowess can translate into a big paycheck, even if you aren't in the NBA or NFL.
A researcher from Cleveland State University discovered that men that exercise at least three times a week earn six percent more than their less active male counterparts. It's even more significant for women, with them earning an average of ten percent more. Since working out is probably a big part of your training regimen, there's a good chance that these statistics apply to you.
No matter how giving you are, you probably don't want to get stuck paying someone else's bills. Fortunately, you can match with other high earners on EliteSingles. Eighty-five percent of its members are highly educated, so you can expect to find men and women making bank here.
Of course, not all members are high earners. However, EliteSingles will ask you how important your match's income is to you. If it's highly important, the app will connect you to people who earn around the same amount of money as you, so you can live the high life together.
The app might be for high earners, but you can get started for free. Set up a free profile on EliteSingles today.
---
The League – Best Fitness Dating Site for Picky Athletes

You didn't get to where you are in the world by compromising or settling. Instead, you're used to giving it all and fighting for what you want. With that in mind, it's no wonder, so many dating apps don't work for you. They expect users to relax their criteria to get more matches, meaning you end up with potential dates that aren't even close to being in your league.
And that's why The League is one of the best dating apps for athletes.
Instead of asking members to settle, it encourages them to set ultra-specific criteria. Then, it hunts for singles that check all the boxes. Because it's so specific, you'll only get a few matches a day. But by focusing on quality over quantity, those matches will be the real deal instead of "good enough for now."
Since The League is all about quality, you'll go on a waiting list after applying. It'll verify your account, check your criteria, and see what you have to offer other singles. If you can enhance the dating pool, it'll approve you and let you start mingling.
You don't know how long you'll have to wait, so set up your free account today. Then, you can count down the days until you find your perfect match.
---
Reasons These Dating Apps are Ideal for Athletes
Go Beyond the Surface – The top dating apps for athletes match users based on interests and personalities instead of just focusing on sports. You can find compatible singles that fit into your life when using these online dating sites.
High-Quality Dating Pool – You want to attract high-caliber singles, and that's easy on these dating apps. They require a bit more during the signup, and that weeds out a lot of the lurkers and scammers that are looking for athletes for the wrong reasons.
Single Athletes in All Categories – Because these dating apps have large userbases, they include singles who are looking for casual hookups, long-term relationships, and everything else possible. And these apps are open to straight and LGBTQ+ athletes.
Fast and Easy Matching – You might not have much time to put into dating, but that's not an issue when using our favorite dating apps for athletes. The advanced matching algorithms and filtering options make matching so easy that you won't have to pull back from training to find love.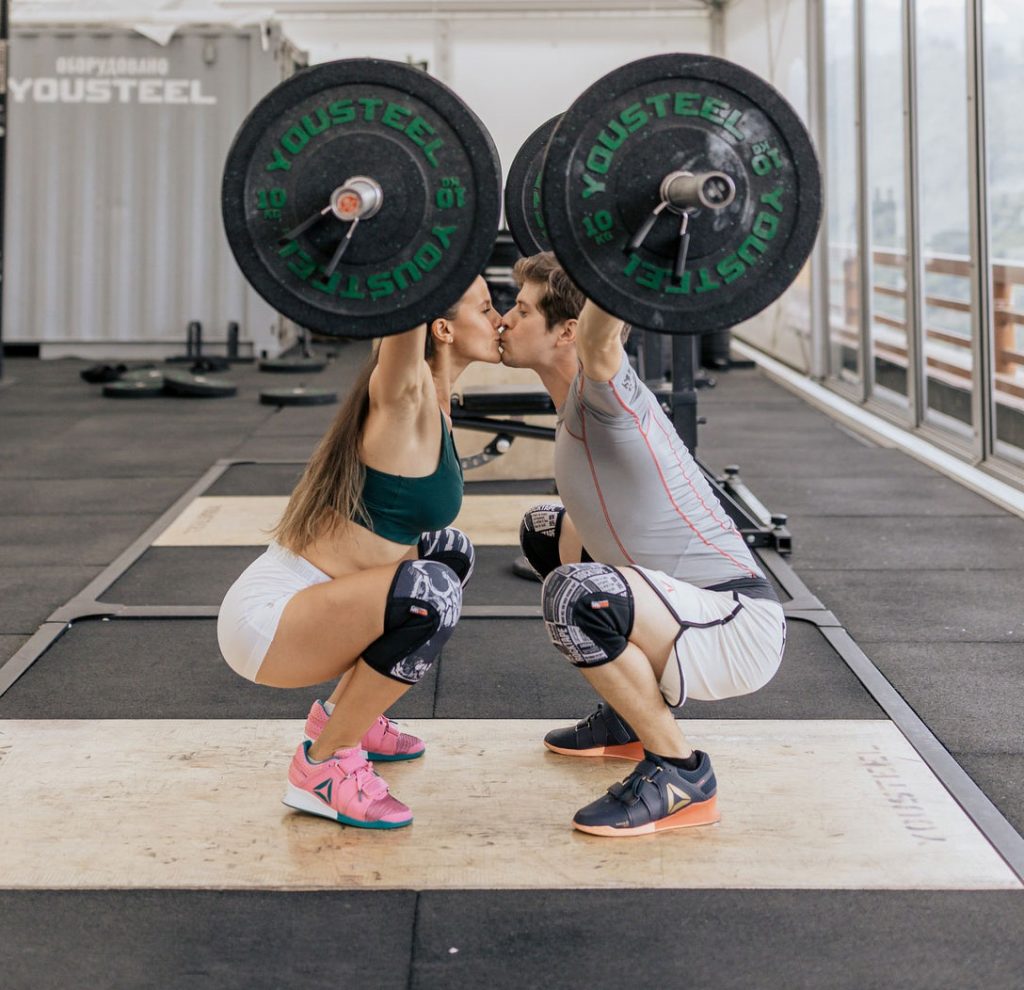 Athlete-Only Online Dating Apps
Fitness Singles – The reason our main rankings are so populated with mainstream options is that overall the fitness dating app market is made up with a slew of less than ideal niche options.
That being said, this is the only app we're actually recommending in this section (The rest are here to help you with research and decision making).
With two+ decades in business, over three million members worldwide, and shout outs from major publications… it's easy to say that Fitness Singles is the best of the niche fitness-based dating apps for athletes.
You can find a same-sex or opposite-sex mate on the app, but you might have to expand the distance settings to find many matches.
---
Playoff – Even though this app has been around for years, it still doesn't have many members. It's also glitchy, so we don't recommend it.
ATLETO – While the free social sports app's mission is to connect athletes that play 40 different sports, it's way too buggy to use. It's high on frustration and low on matches, so give it a hard pass.
---
Fitafy – Some people have found partners on there, but many complain that the userbase is still too small. Still, we look forward to seeing if this fitness-based dating app comes into its own.
Datefit – A clunky interface and few active users makes Datefit a poor choice for athletes looking for love. It can come in handy if you want to find a workout buddy, though.

Pros and Cons of Dating Other Athletes
You can choose from athletes and non-athletes when dating online. While you might want to open yourself up to both, it's important to go over the pros and cons. Then, you'll know what you're getting into when dating online.
Pro – Partner with a Workout Buddy
Even if you don't share the same athletic passions, you'll have a built-in workout buddy when dating another athlete. You might even work out harder when bringing your match with you. If you want someone that'll push you, this is a great option.
Pro – Meet Singles that Understand Your Schedule
Some people live for online dating apps. They spend all their time searching for and talking to matches, but your schedule is packed. Other athletes have the same demands, so they'll be less upset if you don't respond to messages right away.
Pro – Find Driven Singles
It's hard to match the drive that athletes have, which is why so many end up together. If you want to find someone that's just as motivated and passionate as you are, search for other athletes online.
Con – Athletes Are Involved in Their Sports
Are you looking for someone to cheer you on from the sidelines? Well, if you date another athlete, that might not happen. See, athletes have their own things going on, so sitting in the stands won't be a priority. It might not even be an option, depending on the person's schedule.
Con – Emotions Can Run High
You know the trials of being an athlete all too well. Some days, you're on the top of the world, and others, you're nursing the wounds of defeat. If you find another athlete on an online dating app, that person will experience the same highs and lows. All those highs and lows can be a lot for one relationship to handle.

Creating an Online Dating Profile as an Athlete
Dating app Hinge reviewed thousands of photos to see what got the most attention on the app, and it found that athletes are in high demand.
Women with sports-related photos received 166 percent more likes,
Men with sports-related photos received 45 percent more likes.
That's a great reason to show your athletic side in your profile photos.
Include some candid shots of you playing your sport of choice. You can also add info about your athletic side to your profile. And then just wait for the singles to hit you up. They just can't get enough of athletes, so you're going to be an online dating superstar.

Avoid Getting Scammed when Dating Online
Whether you play sports as a hobby or are a pro, you can expect to be in high demand online. Singles love athletes, but unfortunately, catfish also like sinking their hooks into them, too. Athletes tend to have money, so they make good scam targets. Fortunately, you can filter out the scammers and find love by following some tips.
First, consider your interactions with your matches. Did you just meet someone online, and that person is already saying, "I love you?" No matter how lovable you are, you probably have a scammer on your hands. It's a good idea to back away and find someone else.
But on the other hand, what if the person seems normal? As great as the match seems, you still need to do a little digging to make sure the person is the real deal.
We recommend starting with a reverse image search to make sure the pic belongs to the profile. But don't stop there. Do a deep dive into the match's social media profiles. Does the person seem legit or a flake that just wants some of that money? You can tell so much on social media, so take your time and do some research.
So, let's say your match aces all the tests, only to ask you for naked photos or videos. While some people like to see the goods before meeting IRL, scammers use this tactic to get blackmail material. At the very least, don't send the pics or videos and see if the person is still interested.
Finally, keep your money to yourself when dating online. If you decide to take it into the real world, you can consider your finances then. For now, though, keep your bank account and dating life separate.