Colorado might be a natural paradise, but it's modern to its core. And we're not just talking about the cutting-edge architecture and innovative brews, either. Colorado singles have even modernized the way they date.
These days, singles aren't into the public pickup scene, and many will give a fast "no" if you even try it. But those same guys and gals will happily agree to dinner, drinks, or an outdoor excursion if you approach them on a dating site.
Confusing, right? We get how this can throw you for a loop, but we're here to make it easier. After some research, we figured out where all the Colorado singles hang out, and we're ready to give you the details.
Without further ado, here are the best Colorado dating apps.
Top Dating Apps in Colorado (2023)
---
Now, you could just point to one on the list and start looking for love, but we recommend holding up a bit. We're going to break down the sites for you and give you some tips for dating in different cities. Plus, we want to share insights on the state's dating scene, so you'll have all the info you need to go from single to taken.
So, let's stop talking about what we're going to show you and dig into the details. First, let's look at our favorite dating sites for Colorado singles.
Contents of Our Colorado Dating Guide – Jump Ahead to: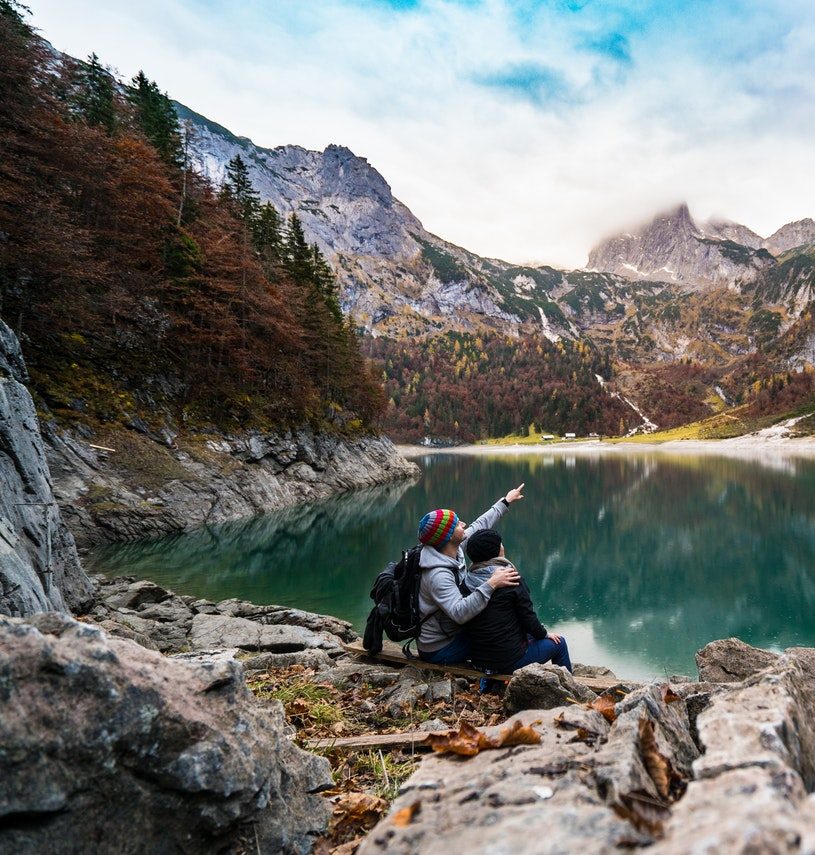 ---
1. eHarmony – Best for Starting Something Serious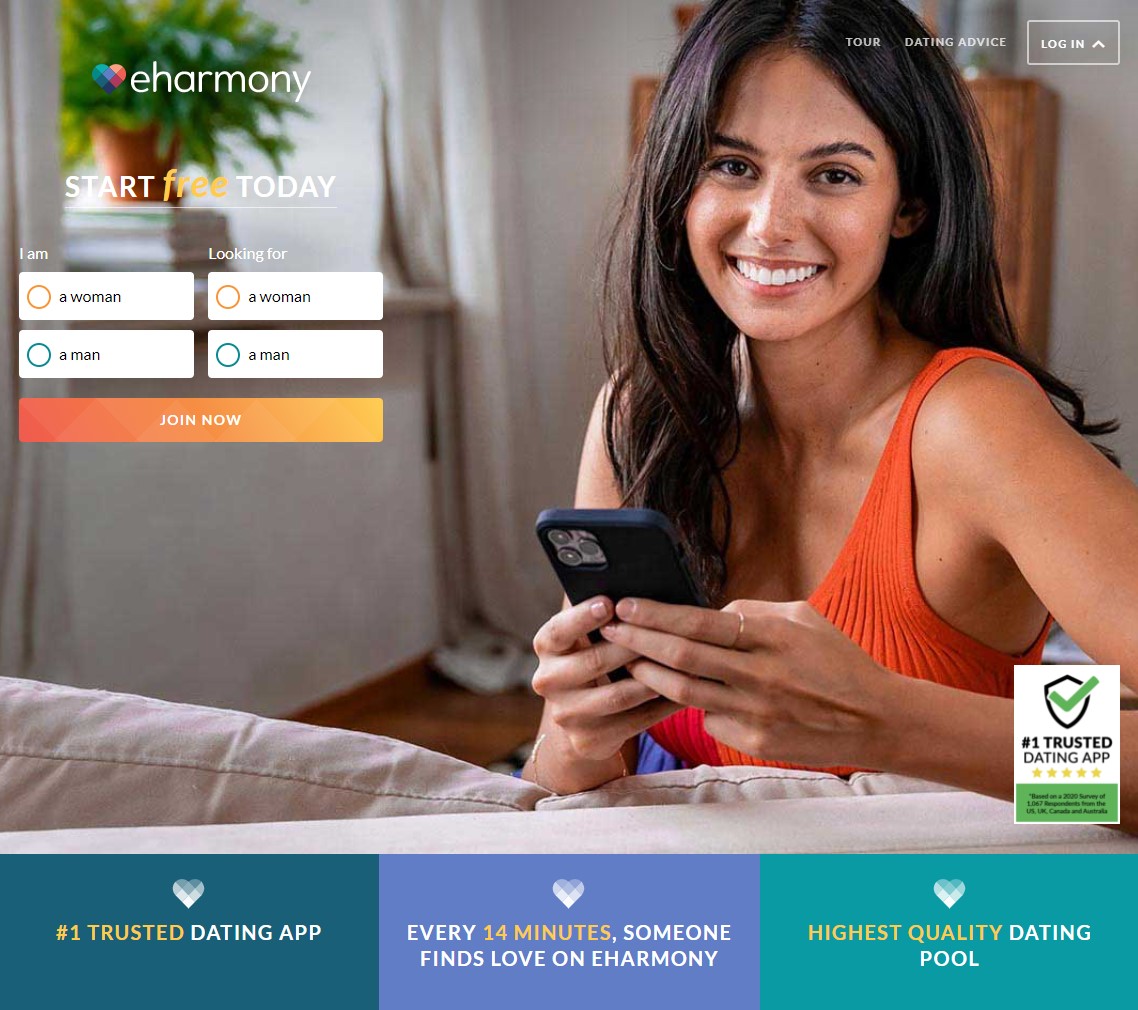 Who Will Love eHarmony: Singles ready to bypass casual dating and find serious relationships
Who Might Not Enjoy eHarmony: Colorado singles that enjoy the casual dating scene
Biggest Pro: Compatibility-based matching algorithm has a high success rate
Biggest Con: Few options for casual flings
Starting Price: Premium memberships start at $21.54 a month
When we studied up on the Colorado dating scene, we came across the same complaint over and over. It's hard to find serious partners in the state. Most of the men and women you come across in public want to keep it light and fun, so it seems like no one is down for serious dating.
But we're here to dispel that myth for good.
See, Colorado has a healthy marriage rate, so lots of people are ready to walk down the aisle. But the dating scene isn't set up for making serious connections in person, so it's time to go inside, download an app, and click your way to love.
And that's just what you'll do on eHarmony. Practically every member is looking for something serious, and many have marriage on their minds. They hope to find their next and last partner on the app, so you can finally leave the casual dating scene behind for good.
And that brings us to our second point. The divorce rate here is dwindling, but it's typically higher than the national average. And that's another reason we think eHarmony is a great fit.
Founded by a clinical psychologist, the questionnaire assesses personality traits, relationship preferences, and dating styles. Then, it uses the data to find compatible matches that give meaning to the words, "'til death do us part."
Are you ready to find your forever partner? Create your free profile on eHarmony today.

---
2. Christian Mingle – Best for Keeping the Faith in Relationships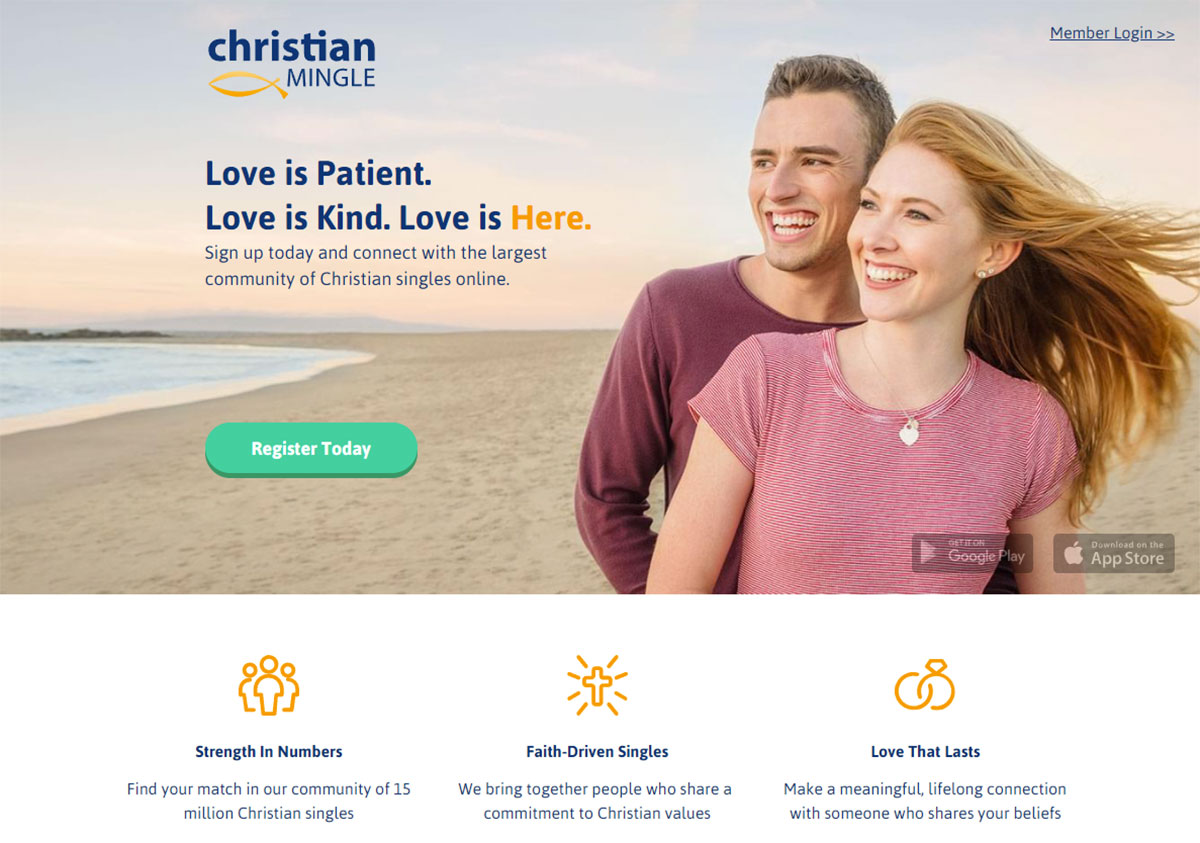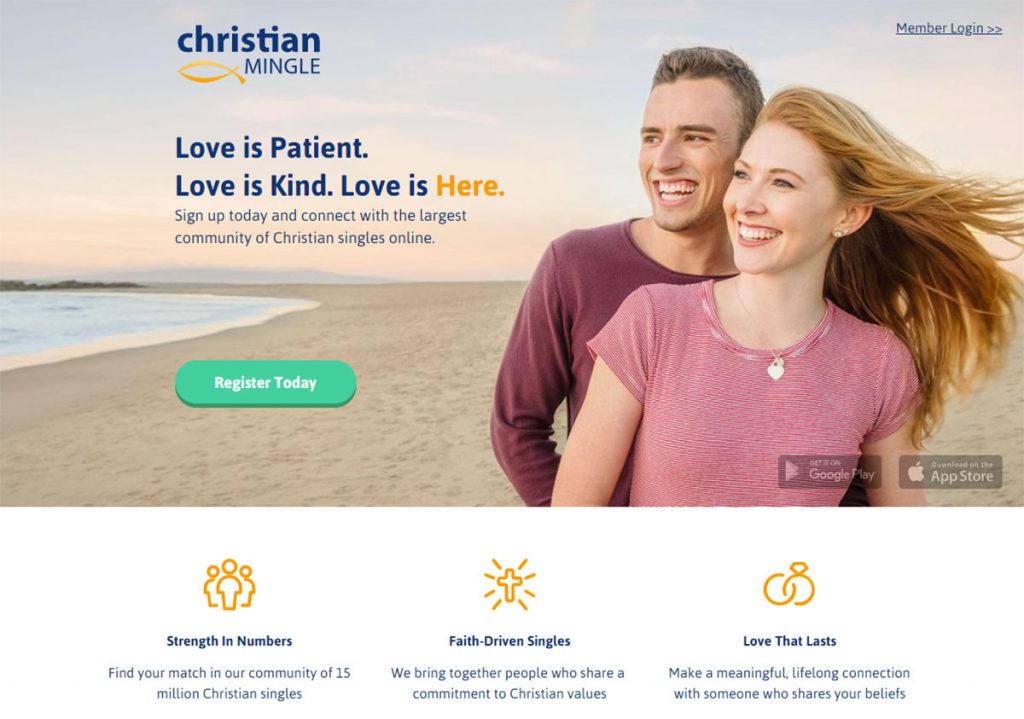 Who Will Love Christian Mingle: Single believers that want to combine love and faith
Who Might Not Enjoy Christian Mingle: Secular singles and people not interested in faith-based relationships
Biggest Pro: Access to more than 15 million Christians around the world
Biggest Con: Few options for casual dating
Starting Price: Premium memberships start at $24.99 a month
Colorado is far from the most religious state in the union, with close to 30 percent of the population identifying as "religious nones." But 30 percent is a far cry from 100 percent, and lots of people here are serious about their faith.
Christians make up over 60 percent of the population, and nearly half of the residents say that religion is a very important part of their lives. But even with those numbers, finding a Christian mate in the state can seem impossible.
See, the religious folks are spread out throughout Colorado. For instance, pockets of believers are located in the Denver metro area, but then, it's slim pickings around Boulder. And there are hundreds more examples like that.
But no matter where you live, you don't need to swear off dating and become a priest or nun. Instead, you can find a religious match on Christian Mingle. This dating site is the best when it comes to pairing people with shared interests, traits, and religious beliefs, so you can find your life-long partner without any problems.
And you don't even have to spend the money you've set aside for the collection plate next Sunday. Just create your free account to start looking for a match.
---
3. Zoosk – Best for Short-Term Fun (And Maybe More)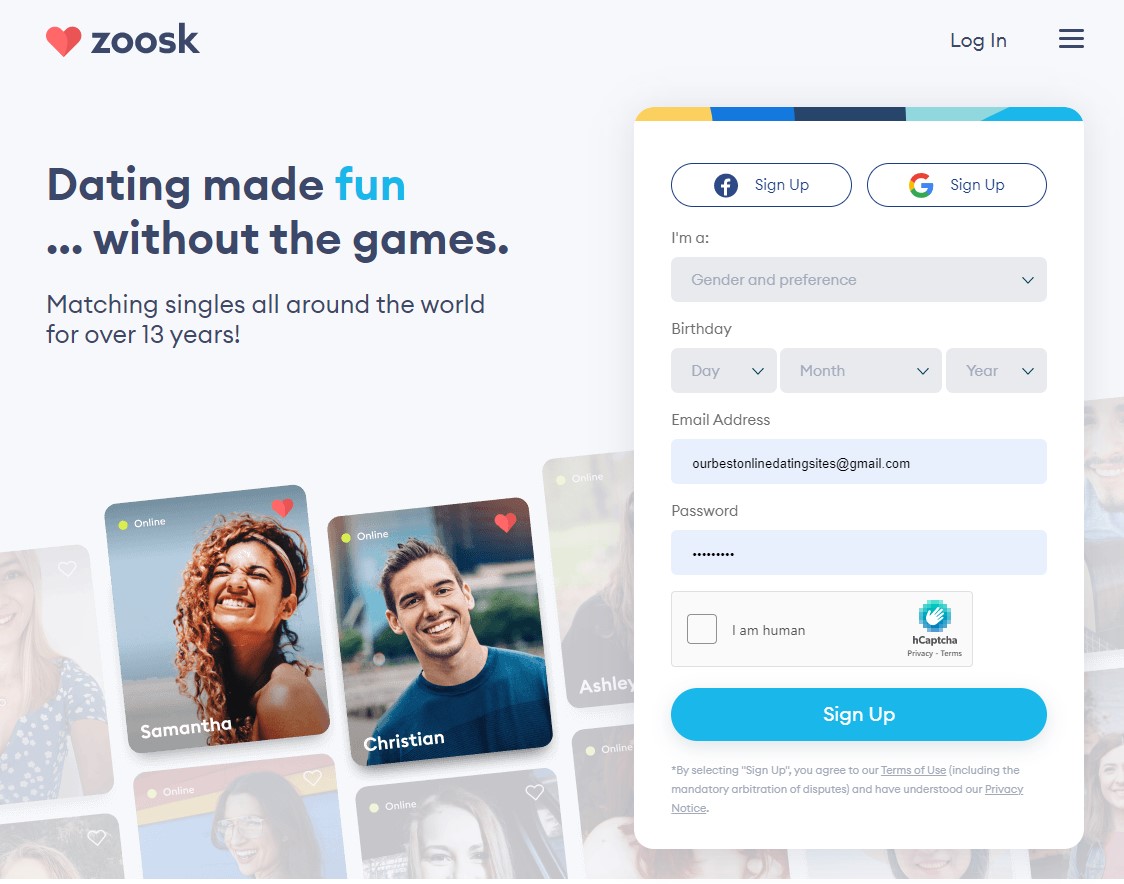 Who Will Love Zoosk: Casual and short-term daters
Who Might Not Enjoy Zoosk: People looking for serious relationships and marriage
Biggest Pro: Behavioral matchmaking algorithm learns as you go, improving match quality
Biggest Con: Members have to buy coins for certain features
Starting Price: Premium memberships start at $10 a month
When researching the Colorado dating scene, one thing stood out above everything else. Casual dating is a big draw here. And not just for the younger crowd, although it's common on the college campuses throughout the state. Even men and women in their 30s, 40s, and 50s often want to keep things casual.
But here's something that's a bit strange. While lots of Coloradans pursue casual relationships, they aren't easy to come by in public.
But you can change your luck by using Zoosk. This is one of our favorite Colorado dating apps, and the search traffic shows it's among the most popular. With so many singles searching for the site, it's no wonder the in-person dating scene is pretty much dead.
And hey, you don't have to limit yourself to just one date when using Zoosk. With more than 40 million members, you can find a match for every day of the week if you want.
Are you ready to dive into the casual dating scene? Create your free account on Zoosk today.
---
4. SilverSingles – Best for Finding Love in Your Golden Years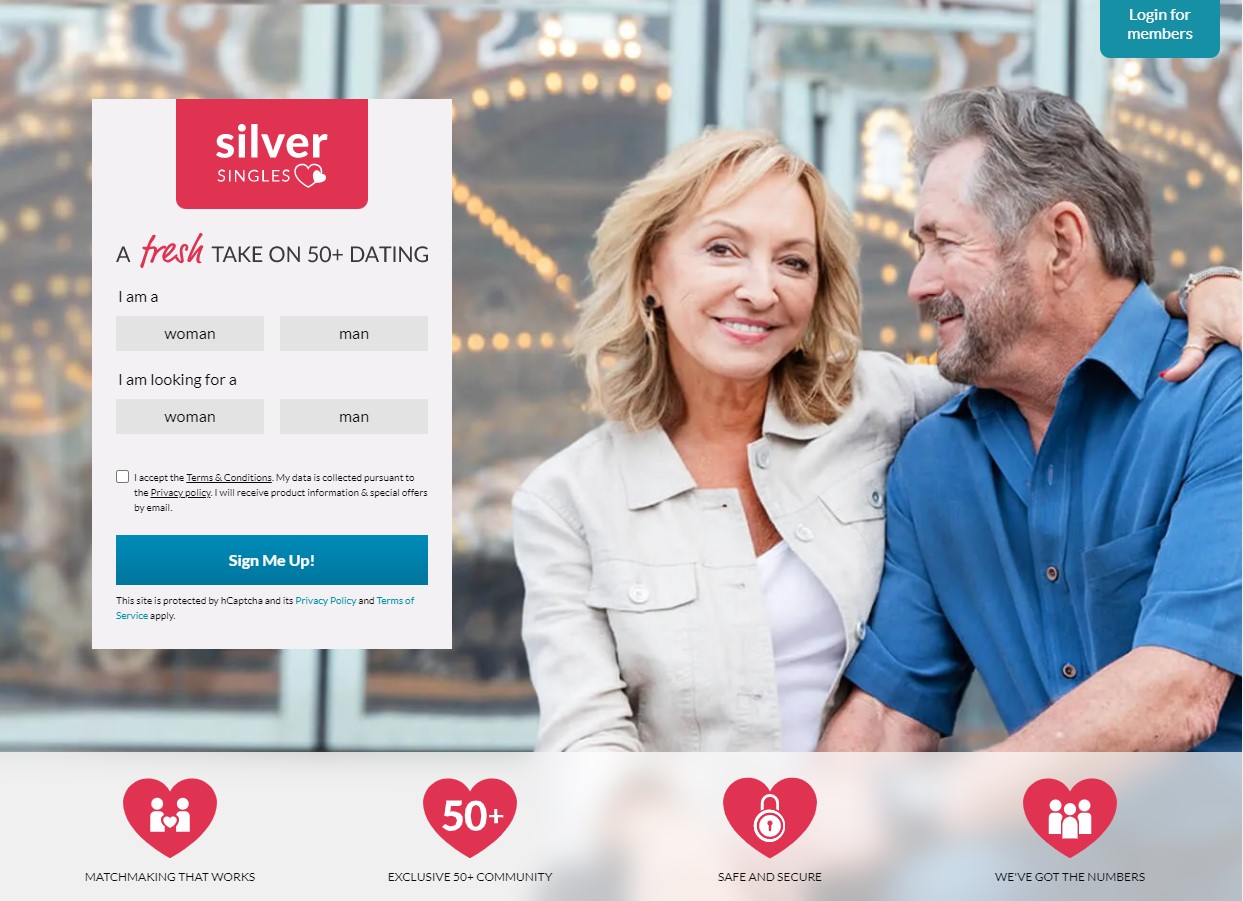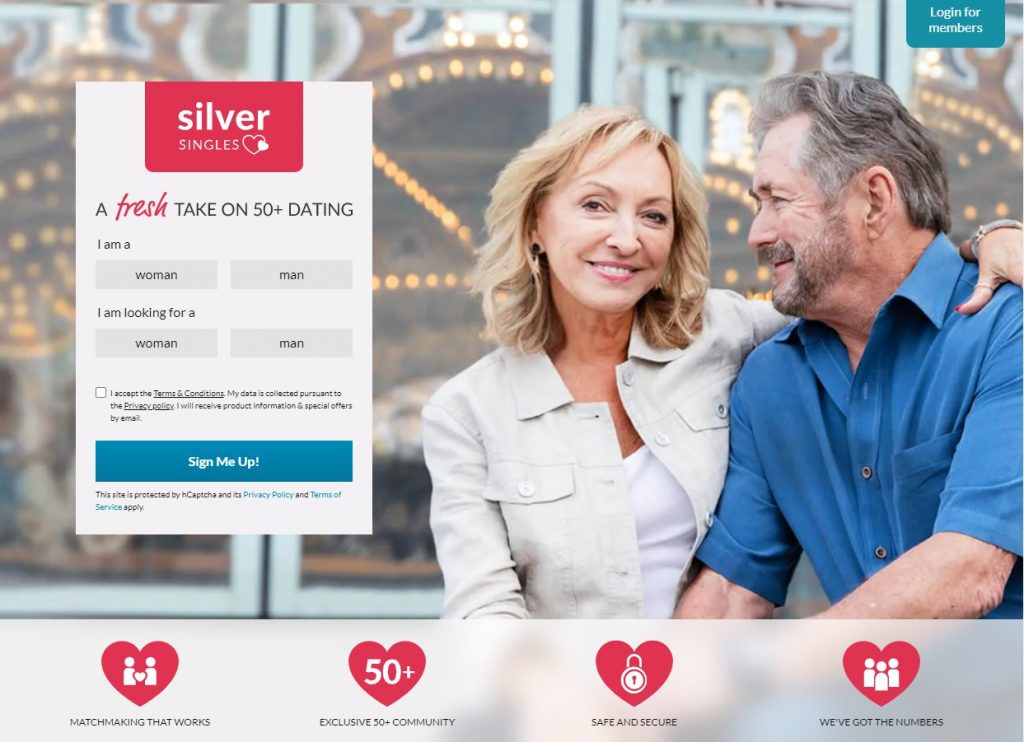 Who Will Love SilverSingles: Singles 50 and up looking for serious relationships
Who Might Not Enjoy SilverSingles: Coloradans under 50 or seniors not into serious dating
Biggest Pro: Matching Score shows how compatible singles are before reaching out
Biggest Con: Few options for free members
Starting Price: Premium memberships start at $14.95 a month
If you believed the stereotypes, you'd think all Coloradans are strapping young guys and gals on snowboards. And while the state has its fair share of youthful residents, the aging population is growing fast.
How fast? Well, around 13 percent of Coloradans are 65 and over, which is around one out of every seven residents. And while that's a lot, experts expect the number to jump to 18 percent by 2030.
It's nice to know that you're far from alone, but that doesn't mean it's easy to find eligible seniors. Unlike the younger crowd, you might not encounter many seniors on the ski slopes or rock climbing, and many don't hang out in bars.
Instead, they're hanging out on our favorite Colorado dating app for the 50-and-over crowd – SilverSingles.
It might not be the only senior dating site, but SilverSingles is the leader of the pack. As part of Spark Networks SE, it's the most trusted senior dating site and has tons of men and women interested in serious relationships.
Plus, it's easy to use and only provides 3-7 matches a day, meaning you won't get overwhelmed. And SilverSingles even provides profile makeovers if you need a little help making an impression.
Are you looking for a plus one to ride out your golden years? Head to SilverSingles to set up a free profile today.
---
5. EliteSingles – Best for Ambitious Go-Getters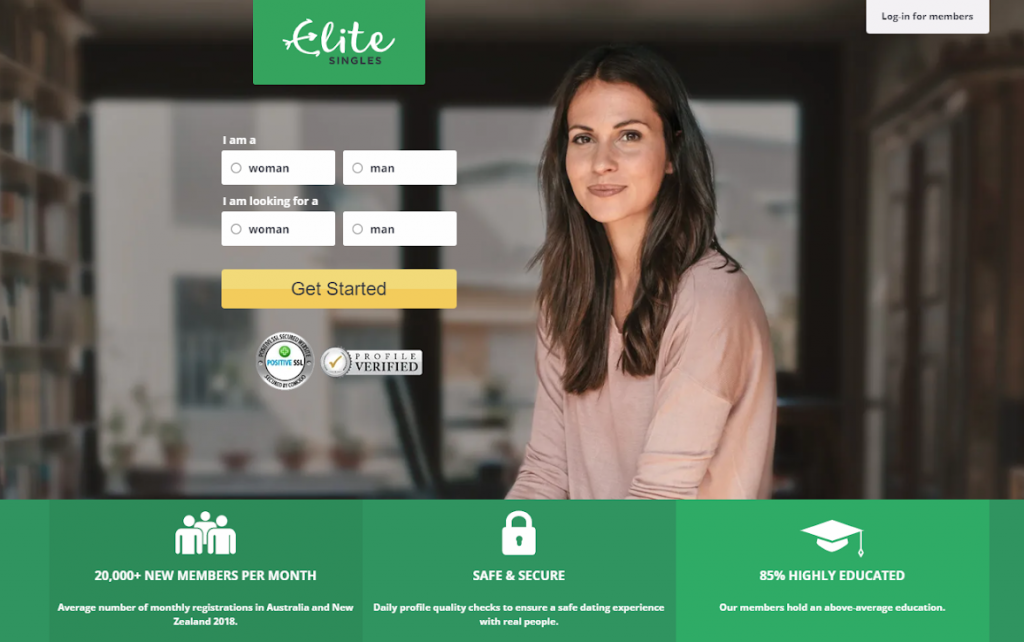 Who Will Love EliteSingles: Driven Coloradans looking for serious relationships
Who Might Not Enjoy Love EliteSingles: Singles not interested in climbing the career ladder
Biggest Pro: Almost all the members are highly-educated professionals
Biggest Con: Few choices for those into casual dating
Starting Price: Premium memberships start at $14.95 a month
Colorado is home to several key industries, ranging from tech and aerospace to advanced manufacturing and bioscience. And after poring over the employment data, we know that a lot of residents earn enviable paychecks when working in these and other sectors. Let's just say that you can earn a mile-high paycheck in the Mile High City and throughout the state.
Honestly, we're a little jealous.
But this isn't about us. It's about the high-earning singles in Colorado, so we set out to find what they want out of relationships. And in doing that, we found out a lot about what they don't want.
A lot of the state's most ambitious singles aren't interested in pulling the financial weight in their relationships. On top of that, they don't want to match with someone that'll nag them about long hours and business trips. Instead, they're searching for people just as ambitious and hard-working as they are.
With that in mind, EliteSingles is the best Colorado dating site for driven men and women. If you're married to work but have some space for a special someone, you'll find your match here.
As you sift through the profiles, you'll notice that most of the members are professionals interested in serious relationships. And if money is a dealbreaker, you can narrow your search by only matching with people with similar paychecks.
No matter where you live in Colorado, you'll find lots of available singles here. Start the process by setting up your free profile on EliteSingles today.


What is the Dating Scene in Colorado Really Like?
Singles are Active – Outdoor activities abound in Colorado, so don't expect to spend time lounging on the couch with your plus one. Instead, dates often include outdoor excursions that might push you to the limits.
The Next City Over Might Be Too Far – Singles that live in Denver and other big cities usually aren't into long-distance relationships. And by long-distance, we mean the next city or town. The big cities have so much traffic that what should be a short drive can turn into hours, so many people stick closer to home.
Women Have a Slight Edge: Since there are 101 men for every 100 women in Colorado, women can be a little pickier than men when dating. But don't let that worry you. Our favorite Colorado dating apps will give you access to plenty of potential dates, regardless of your gender.
Options are Always Changing: Between the colleges, military bases, and new residents, the dating pool is always changing in Colorado. Whether you live in a big city or off the beaten path, you can expect to see some new faces when logging into dating apps. And since some of the familiar faces might head to another destination, you don't want to wait before reaching out to people that grab your interest.
Dating Isn't Overly Expensive –. On average, you'll spend a little less than $110 on a date in Colorado. And that includes paying for you and your significant other. When comparing the cost with other states, Colorado is around the middle of the pack, so you won't go broke wooing someone here.
Age is Just a Number – Singles in Colorado tend to have youthful traits, even as they get older, so expect spontaneous, fun dates here. But while most people are into having fun, that doesn't mean they don't want to get serious. They just want a side of adventure when dating someone special.
Dating Profiles are Impressive – Unlike other states where singles upload a couple of pics and a few words about what they want out of a relationship, Coloradans use the space to show off their impressive resumes. The dating scene is competitive, so they're not afraid to talk about their athletic accomplishments, volunteer work, and professional lives. Let's just say less isn't more when it comes to dating in Colorado, so take your time to create an attractive profile.
Looks Matter – We aren't saying Colorado singles don't care about personalities but looks matter in this state. That's why it's so important to fill your dating profile with pics. But hey, don't worry if you're not a classic hunk or beauty. It's all in the eye of the beholder, so your perfect match is out there.
Singles Have a Range of Political Views – Colorado is becoming increasingly liberal, but political views are mixed throughout the state. If you want to find matches that lean left, the Front Range is the place for you, especially Boulder and Denver. On the other hand, you can find lots of conservative singles in Colorado Springs and small towns throughout the state.

Dating in Denver
Best Denver Dating App Recommendation: Zoosk
According to WalletHub, Denver is one of the best cities for singles, mainly because of the gender balance. But even with around the same number of single men and women, dating is anything but easy.
Remember what we said about Coloradans not being into the old-fashioned pickup scene? That's especially true in the Mile High City.
But that doesn't mean people don't try, and some of the lucky ones have success. We've heard about people meeting at the hotspots on Broadway, and the dive bars in the suburbs are known as hookup central. Plus, the epic pool parties can help you get a few numbers and enjoy some after-hours fun.
But what if you want more than a hookup?
Singles that want something a little more serious try to grow their social circles and meet their special someone that way. They often try social media meetups and tackle outdoor activities with groups. And hey, the adult sports leagues are always a fun way to make friends.
But like we said, these methods have low success rates. Fortunately, you can turn your luck around and find what you're looking for on an app. But which one should you choose?
We asked ourselves that very question and realized that Zoosk is the best Colorado dating app for Denver singles.
See, Denver has an eclectic mix of singles, ranging from college students to older professionals, so we chose an app with more than 40 million members. On top of that, Denver tends to lean casual, making this the ideal app. At the same time, you can also start a long-term relationship with someone you meet on Zoosk.
Population: 715,878
Number of Singles: 360,665
Men: 50.1%
Women: 49.9%
Median Age: 34.6
Average Household Income: $105,901
---
Dating in Colorado Springs
Best Colorado Springs Dating App Recommendation: Christian Mingle or eHarmony
Colorado Springs's religious divide is as wide as the Royal Gorge, which is a surprise to outsiders. See, most people think that Colorado Springs is all about religion and nothing else, but there are two camps here.
First, more than 35 percent of the residents are very religious, and over a quarter are moderately so. On the flip side, around 40 percent aren't religious at all, and it can be hard to know who fits there.
And that's an issue since secular people often want to pair with other non-believers, while religious folks tend to prefer faith-based relationships.
But while people have varying religious views, most men and women agree on one thing – Colorado Springs is a great place to raise a family. It has amazing public and private schools, and many people choose to settle down in one of the suburbs.
That means that a lot of the singles here want to start something serious and see where it goes.
Now, quite a few singles try to meet their matches in person. Religious singles tend to look for that special someone at church and religious events, while secular guys and gals hit up the numerous bars and restaurants, hoping to get a number or two.
And while that works for some people, almost 200,000 Colorado Springs residents are still single. That's why we recommend changing things up by using a Colorado dating app.
If you're religious, you can find someone with the same beliefs on Christian Mingle. Otherwise, we think eHarmony is a great fit. Both of these apps can help you find your future husband or wife.
Population: 471,686
Number of Singles: 185,444
Men: 50.05%
Women: 49.95%
Median Age: 34.7
Average Household Income: $88,315
---
Dating in Loveland
Best Loveland Dating App Recommendation: SilverSingles or eHarmony
Loveland is a stunning city, with picturesque views at every turn. It is also known as one of the best places to retire, explaining why almost 19 percent of residents are 65 and over. At the same time, the city's home to tons of younger singles looking for love. And considering the family-friendly atmosphere, many of them want something long-term.
The younger crowd typically tries meeting people via social media meetups and by hanging out at bars and restaurants. Plus, singles are known to try to meet others at the dog park or while enjoying outdoor activities.
On the other hand, older singles try to meet their matches at the senior center or by participating in programs designed for their age group. But just like the younger crowd, they tend to walk away with lots of friends and no love connections.
And that's why it's time to ditch the in-person dating scene and use Colorado dating apps instead. SilverSingles is a fantastic choice for singles 50 and up. For all others, we recommend eHarmony. You're sure to find people you gel with on these Colorado dating sites.
Population: 81,774
Number of Singles: 31,513
Men: 48.98%
Women: 51.02%
Median Age: 39.6
Average Household Income: $84,314


Colorado Dating Apps and Sites FAQ
What's the Most Popular Dating Site in Colorado?
We compared search traffic for all the Colorado dating apps on our list and discovered that Zoosk is the most popular. At the same time, interest in SilverSingles is growing, which makes sense considering the state's aging population.
How Many Single People are There in Colorado?
Just over half the state's adult population is married, meaning there are tons of singles in the state. Thirty-three percent of Coloradoans have never been married, and four percent are widowed. The remaining singles are divorced.
Why Do I Keep Seeing New Matches on Dating Sites?
Colorado's population is ever-changing. In fact, fewer than half the residents were born in this state. That explains why you can find new singles pretty much every time you fire up a Colorado dating app.