From dancing the night away to lounging at the beach, there's always something to do in the Dominican Republic. But all that action doesn't mean it's easy to land dates. You might strike up conversations, but true connections are few and far between.
At least that's true when looking for love in the offline world. These days, DR singles turn to dating apps to meet people, and we've found the top options. Check out the best Dominican dating apps so you can turn your love life around.
Top 3 Dating Apps for Dominican Singles
---
DominicanCupid – Best App for International and Local Dating
Have you been wondering where all the available singles have gone? It turns out they're hanging out on DominicanCupid. It's part of Cupid Media's network of sites and is open to people living in the DR and other countries.
While some members want to stick close to home, most are open to international dating and willing to relocate for the right person.
And you don't have to guess which is which. Just click on a profile and go to the "relocate" section for your answer. You can also find out where they want their matches to live, so you'll know where you stand before reaching out.
Speaking of clicking on profiles, this is where DominicanCupid shines. It highlights answers in green or pink. If you see a lot of green, you and the single match in a lot of key areas.
But what if you find a match that's lit up in green, only to realize you don't speak the same language? No worries there since DominicanCupid can translate messages for you. Now, you do need to upgrade to a Platinum or Diamond membership for this feature, but it makes international dating so much easier.
While you need to pay for premium features, you can get started for free. Head over to DominicanCupid today to set up your profile.
---
eHarmony – Best Dominican Dating App for Finding a Live-In Love

Because marriage isn't a priority for lots of DR singles, some westerners think that residents don't value long-term relationships. After some research, we realized that people have it all wrong. Men and women like to get serious, but most prefer cohabitating without going through legal ceremonies.
Without that piece of paper, it's easier to leave these relationships. And that's why compatibility is so important. If you and your partner don't mesh, your live-in love will become your ex in no time.
That's why we decided to look for a Dominican dating app that goes beyond the surface level to find compatible matches. We reviewed more dating sites than we can count, and there was only one left standing at the end.
And that dating site is eHarmony.
All new members have to answer questions when signing up. These questions let the dating app assess everything from how you see the world to the way you process experiences.
eHarmony even looks at your masculine and feminine sides when deciding which matches to show you. While most locals are into traditional gender roles, that isn't always the case, so this info is helpful.
The matching algorithm is so effective that these relationships are less likely to end in breakups or divorces. If you're tired of dating drama and want to find the real deal, create a free profile on eHarmony today.
---
CatholicMatch – Best App for Blending Faith and Love

As the DR's official religion, around half of Dominicans are practicing Catholics. That might not be as high as previous generations, but still, there's a 50/50 chance that you're Catholic if you live in the DR. And if you are, there's about a 100 percent chance you want the same in a mate.
And that's why we recommend CatholicMatch for singles in the Dominican Republic. The dating site connects Catholics from around the world, including in the DR. Plus, it's not just another religious dating app. Instead, it asks questions about your views on different issues, allowing you to match with someone that shares your belief system.
If religion is a big part of your life, head to CatholicMatch today to set up your free profile. Then, you can find Catholic singles in the DR, the United States, and other locations. Since most members want serious relationships, this might be the last dating app you need to use.
---
Reasons These are the Best Dominican Dating Apps
Find Dates in the DR and Around the World – Whether you want to find someone close to home or a world away, these dating sites have you covered. You can choose your location or distance settings and let the apps get to work.
Find Singles Looking for the Same Thing – Do you like to keep it casual or prefer getting serious fast? No matter your answer, you'll find singles that want the same thing on these popular dating sites.
Connect on a Deeper Level – You want to meet people that you actually like, even if you're pursuing a casual fling. Fortunately, the top sites learn a lot about members before matching them with compatible singles.
Vet Matches with Video Chat – You don't want to meet singles in the real world until you know they're legit. That's why we selected Dominican dating apps that include video chat.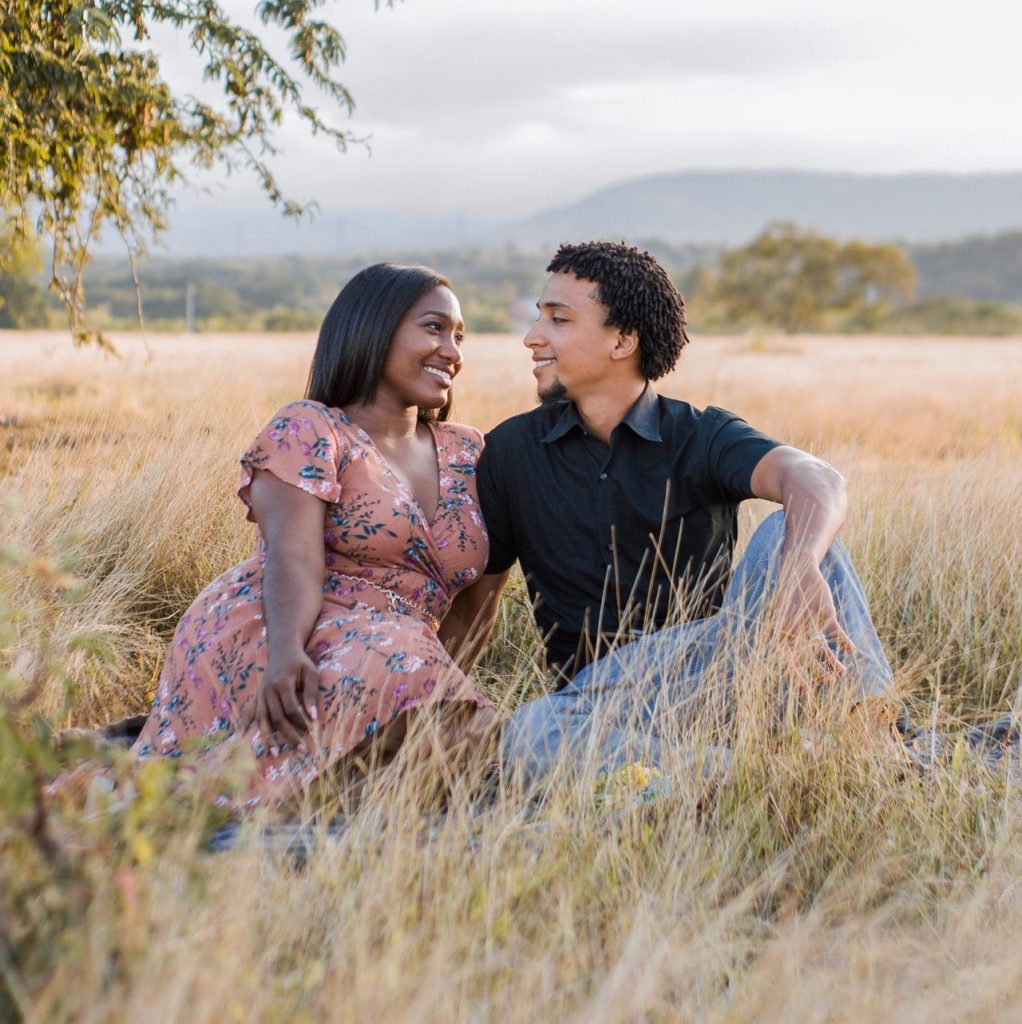 Where to Find Dominican Singles in the United States
If you live in the United States, you can find DR singles without traveling far from home. More than two million people of Dominican origin live in the U.S., and just over 40 percent of the adults are married.
Talk about options.
But you can't just pick a state on the map and expect to find lots of Dominican singles. See, 47 states don't have very many people from the DR, leaving you with three options.
Most of the country's Dominicans live in New York, followed by New Jersey and Florida. You can set your dating app to these states to increase the odds of finding your match. And since so many of them are single, you can be as picky as you want when looking for your next partner.

Tips for Navigating Language Barriers
Are you an English speaker but want to connect with a DR single? A little less than ten percent of DR citizens speak English, and unless you're fluent in Spanish, you might hit some roadblocks.
But that doesn't mean you have to give up and find a mate in your native country. We've come up with some tips that will help you move past the language barrier so you can connect with singles. Then, you can find out if you're ready to take things into the offline world.
First, consider looking for guys or gals near one of the tourist areas. English-speaking tourists flood these spots, and many DR residents learn the language so they can communicate. This helps them get jobs, and some are open to making friends and going on dates, too. By choosing touristy locations, you're more likely to connect with someone that's fluent in your language.
While that tip will put you in front of more English speakers, don't stop there.
We recommend creating your online dating profile with the language barrier in mind. Use short sentences that are easy to understand, and let your photos do a lot of the talking. Pictures are universal, so include snaps that show your hobbies and interests so people will get an idea of who you are, even if they don't speak English.
And finally, have a language translation app handy or upgrade your membership on DominicanCupid. Remember, DominicanCupid translates messages for Platinum or Diamond members, so conversing is a breeze on here.
We know that a language barrier can be hard to overcome, but these tips will put you on the right path. And after going down that path, you might meet someone you like so much that you decide to learn Spanish. That's when you know things are getting serious.

Red Flags to Look for When Dating Online
Most of the singles on the best Dominican dating apps have good intentions. They want to meet people for short and long-term relationships and are upfront and honest.
But "most" and "all" aren't the same thing, so it's a good idea to keep some red flags in the back of your mind. These flags are more likely to pop up if you're dating internationally but can appear after connecting locally, too.
First, scammers have a habit of professing their love right away. Sure, you're a great catch, and anyone would be lucky to have you. Still, tossing out the "L word" after a couple of chats isn't just creepy. It's a sign that the person is getting ready to take advantage of you.
Next, be wary of guys and gals that want to chat on Telegram or another platform instead of staying on the dating site. See, they know that the top apps have policies against scammers. They want to get away from the chat police, so they try to get their matches to go elsewhere.
That being said, it's normal to move away from the dating app after talking for a while. Don't worry if your match wants to use another app after talking for a week or two. However, slam on the brakes if anyone wants to move off the platform after exchanging hellos.
You'll also find that scammers tend to have a lot of bad luck. See, they might lose their grandmother one day, and then their car breaks down the next. And then after that, they lose their job and need emergency, life-saving surgery.
But they don't just say all these things for sympathy. No, they want you to send money their way and will probably request it in unconventional ways. For instance, scammers tend to ask people to wire money or load it on gift cards. If that happens to you, it's time to back away from the scammer.
And finally, scammers usually don't intend to meet their matches in person. Instead, they want to bleed them dry and leave them hanging online. If your match keeps putting off meeting in real life (and uses sob stories as excuses), you probably have a scammer on your hands.