Remember when you used to work 40 hours a week? Back then, you could hit the dating scene after work without a problem. These days, you're way too busy to go on the prowl – but that doesn't mean you have to remain single.
Instead of going out to look for love, bring the single scene to you by using the best dating apps for executives. We're going to share those sites, along with other info, including the red flags to look out for when dating online.
We know you're busy and don't have time to spare, so let's jump right into our favorite executive dating sites.
Recommended Executive Dating Apps:
---
Jump to:
---
1. EliteSingles – Best for Executives Looking for Professional Partners
Your dating pool narrows quite a bit when you're an executive. First, of course, the employees are off-limits, and you probably wouldn't want to date them anyway. You'd much rather partner with someone as driven and ambitious as you are.
That makes your professional contacts seem pretty attractive, but they're out of bounds, too. You didn't climb so far up the career ladder by mixing business with pleasure, and you sure aren't going to start now. Fortunately, you can meet networking-caliber singles without crossing professional boundaries on EliteSingles.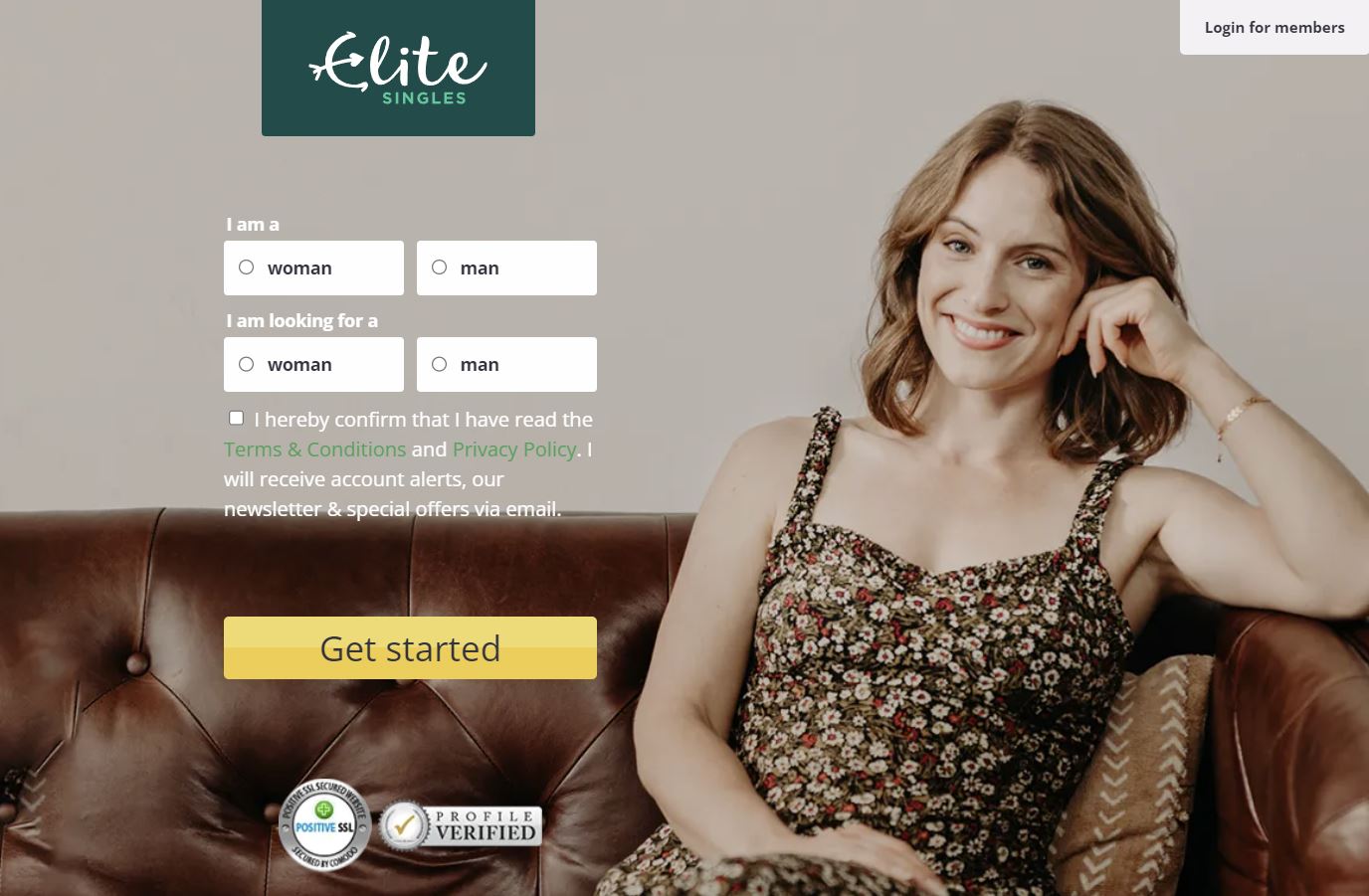 This is a dating site for executives and other professionals, so most of the members have stellar resumes. And here's something else we think you'll like…
EliteSingles' matching algorithm is based on the five-factor model of personality (the Big Five). Yep, we're talking about the same model that companies use to gauge employee performance, improve productivity, and more.
And let us tell you, this test might have a bigger impact on dating than it does on businesses. After all, around 2,000 couples meet each month on EliteSingles, so we'd say the Big Five is getting it done.
Are you ready to check out some successful executives and other professionals? Head to EliteSingles to set up a free account today.
---
2. The League – Best for Executives with High Standards
Not everyone can become an executive. Sure, lots of people hope to keep moving up the career ladder, but only a handful make the cut. And that's kind of like dating, too, isn't it? Lots of people want to be your partner, but only a select few have what it takes.
Most dating apps are full of people who don't meet your high standards. Fortunately, The League is different.
Just like companies don't hire every applicant, The League doesn't approve every profile. It only accepts highly ambitious and successful applicants, explaining why nearly a quarter of its members are executives or directors.
The exclusive nature isn't the only reason we love The League for executives. It's also designed to help you fit dating into an already demanding schedule.
First, you can set extremely specific preferences, so you won't get matched with just anyone. Also, the community is balanced with the right number of executives and other professionals, ensuring everyone has a match. That means you won't waste your time here. Oh, and you can block your professional contacts from seeing your profile, so you won't get any weird glances at board meetings.
Are you ready to see if you can make the cut? Find out by submitting your application to The League today.
---
3. Higher Bond – Best for Christian Executives
Did you know that almost three out of every four CEOs are Christians? And a lot of them aren't just religious on holidays. From what we've seen, a big chunk or religious executives take their faith as seriously as they take their work.
If you can relate, a Christian dating site is the key to finding love. And that's why Higher Bond is one of the best dating apps for executives.
Now, it's not just for executives, but it has a feature that is perfect for people with demanding careers. Unlike some dating sites, you won't waste a second of time here. There's no mindless scrolling since you can only see 3-5 profiles a day. And you won't have to engage in banal convos since each member can only start one conversation a day.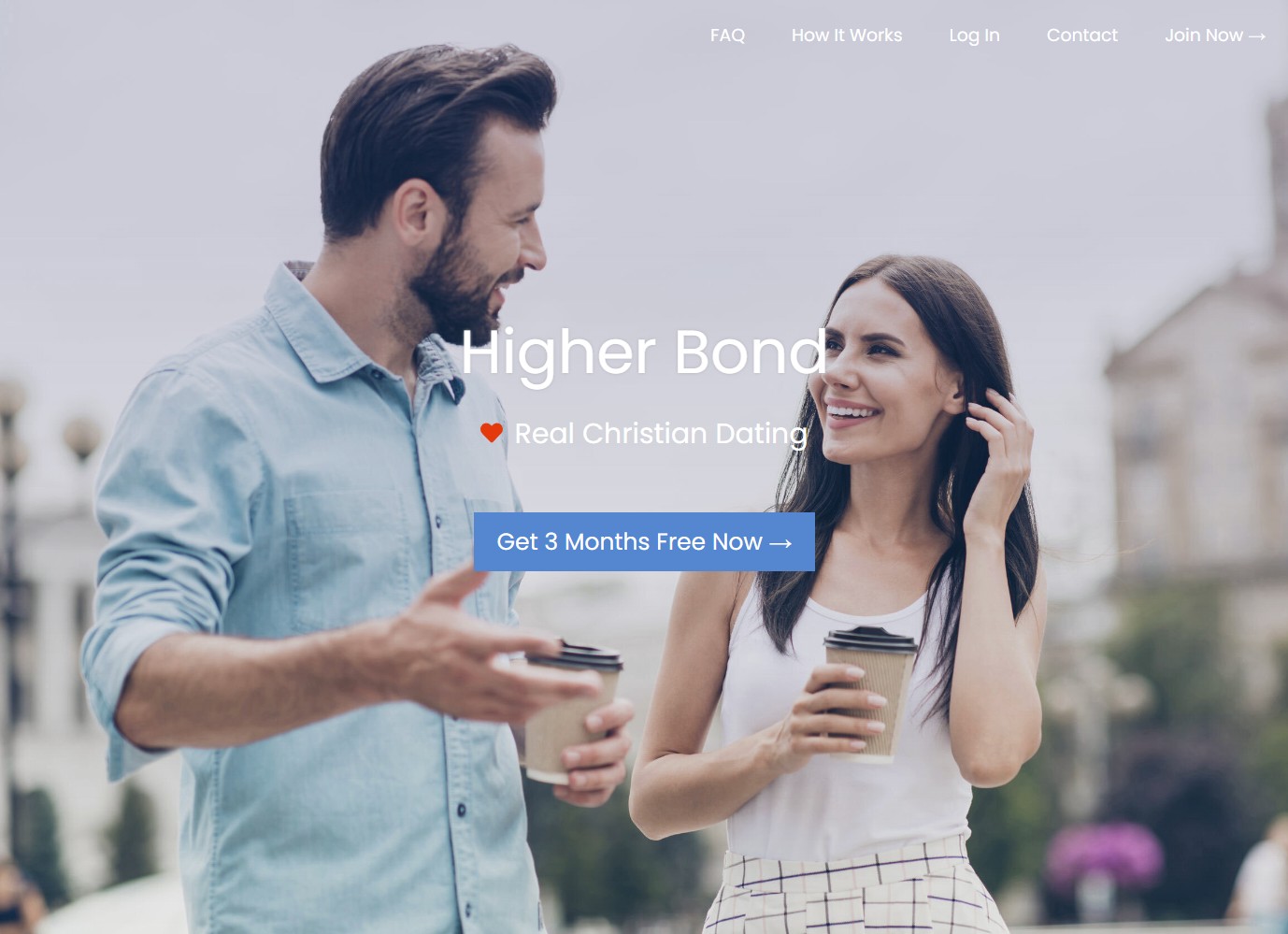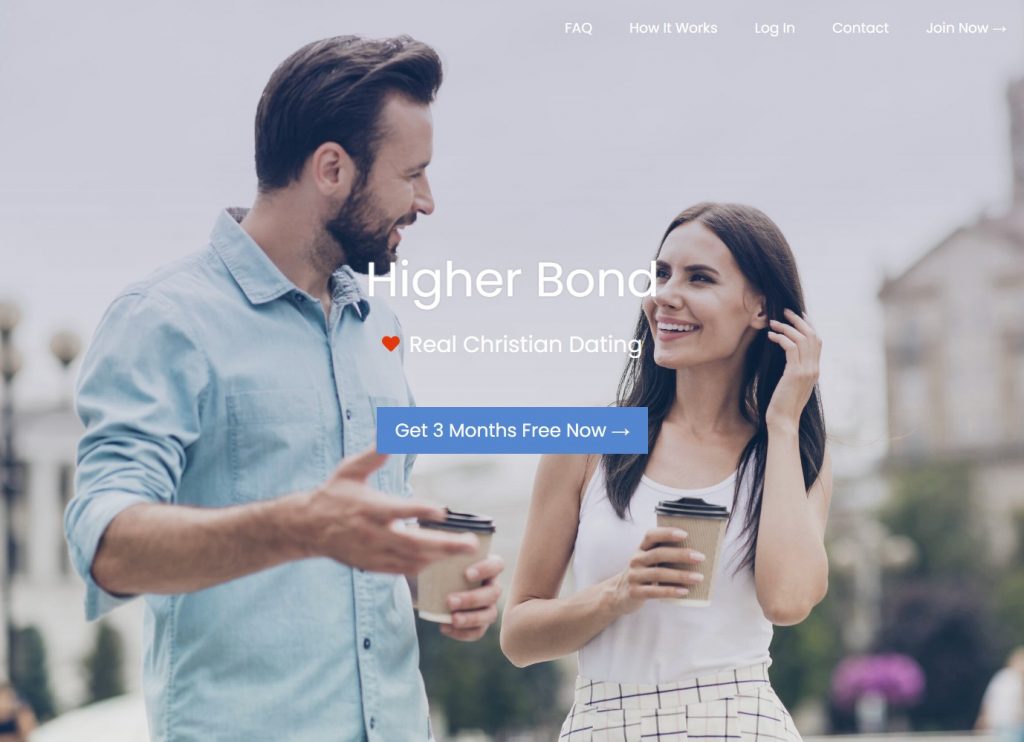 Basically, you can spend a few minutes on the app and then go back to work. That's really efficient – and allows you to avoid dating fatigue and burnout. You already have enough fatigue with work, so that's a huge positive.
This might be a new dating site, but it's already positioning itself as a top choice for busy executives. Check it out by setting up a free account today. And we mean it when we say free. The first three months are free, giving you ample time to find a special someone without paying.
---
4. eHarmony – Best for Marital Success
As a successful executive, you're used to coming in first. And that can make you a little scared of getting married. After all, the higher executives climb up the ladder, the more likely they are to get divorced. Seriously, the internet is full of studies and reports trying to explain why CEOs have such a high divorce rate.
And as bad as it is when a marriage breaks up, it can get worse…
British venture capitalist Jon Moulton researched CEO performance after divorce and discovered something that's pretty jarring. According to his research, CEOs experience a drop in performance after going through their second or third divorce.
We're rooting for a happy marriage and continued job performance, which is why we're recommending eHarmony.
Not all singles will appreciate your dedication to your job and your drive, so you need to meet someone you're compatible with in all areas. And that's where eHarmony thrives. Its data-driven matchmaking system will connect you with people who complement your lifestyle, communication style, and more. Instead of changing to fit someone's needs, you'll find someone who thinks you're perfect just as you are.
You don't have to be another statistic. Find someone who will stay by your side each time you step up the ladder by setting up a free account on eHarmony.
---
5. SilverSingles – Best for Finding a Partner Before Retirement
High-level executives usually retire in their early 60s, and many of them are excited about the next chapter. But there's one problem – a lot of them are single, so they're going into that chapter alone.
If you're getting ready for retirement and want to find a special someone to enjoy it with you, SilverSingles is calling your name.
This 50-and-over dating site isn't just for executives, but you'll come across many of them when browsing profiles. And like EliteSingles, it uses the five-factor model of personality to match folks, so you know you'll find a winner here.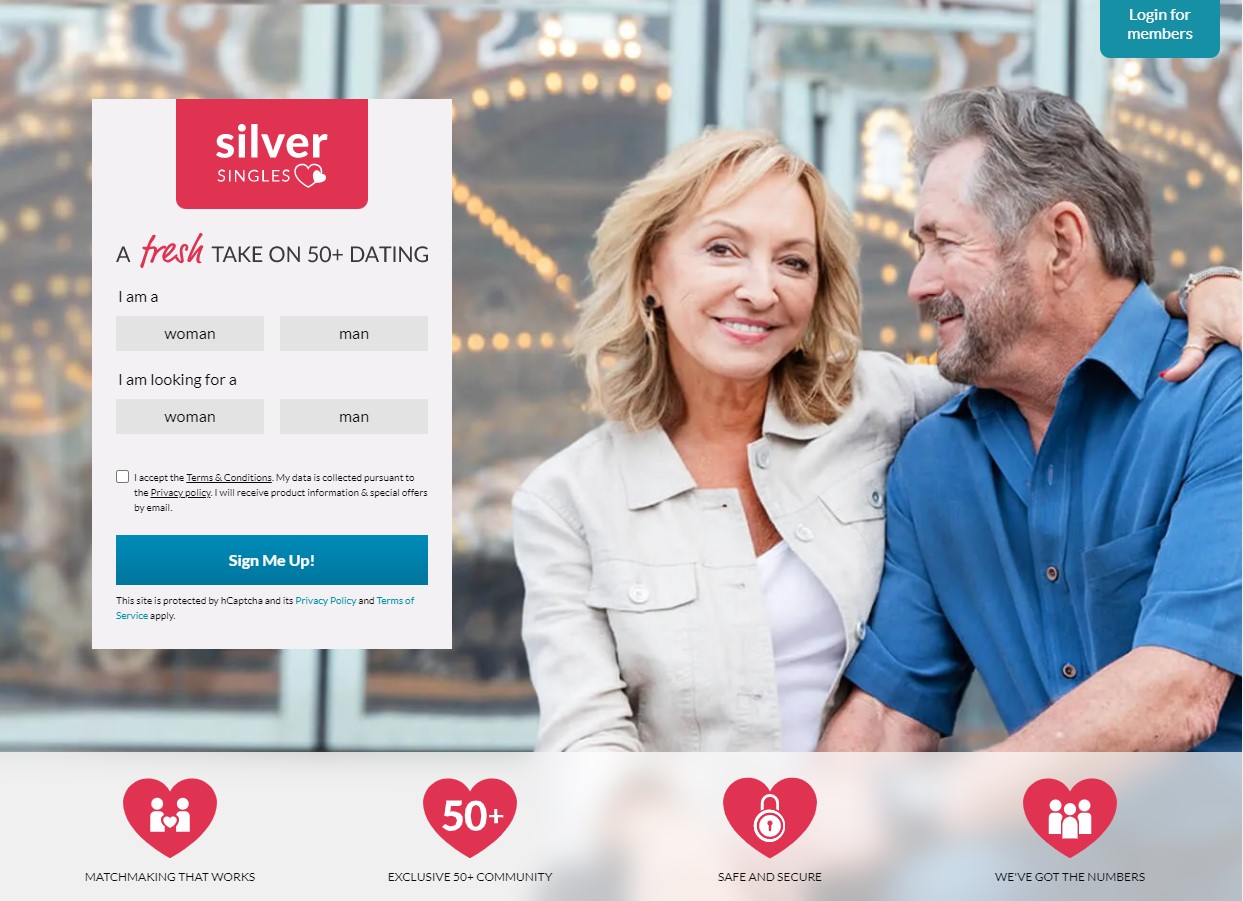 Oh, and here's something else we love for busy executives. It only sends 3-7 matches a day, so you won't have to postpone any meetings to fit in time to date. You can truly have it all on this dating site for executives.
You don't want to go into retirement alone, so set up your free account on SilverSingles today.

Why Are These Dating Apps Great for Executives?
Maintain a Professional Image: Using a dating site full of half-clothed singles wouldn't be good for your professional image. We selected sites that are classy, so you won't compromise your status while looking for love.
Meet Others on the Same Level: These apps consider what's most important to you and match you accordingly. That means you can find a partner who's just as ambitious and successful as you are.
Apps Do the Work – We know you don't have much time to spare, so we chose dating apps that do the work for you. These apps consider your interests, preferences, and personality and bring back compatible matches. On the other hand, some apps only match by distance, so you have to do the vetting yourself.
Meet Singles at Home and On the Road – You can change your location on these dating apps, allowing you to meet people near the office, close to home, or while you're on the road. You can even turn your next business trip into a dating adventure with these executive dating sites.

Online Dating Red Flags for Executives
Executives are in high demand on dating apps. Seriously, expect to receive lots of messages. Most of that message will come from quality singles interested in getting to know you. However, you might end up with a walking and talking red flag on your hands.
Pairing up with the wrong person could hurt you financially and professionally. Watch out for these red flags so you can protect yourself, your job, and your bank account.
Asking for Money – Some singles home in on an executive's bank account and try to drain it as fast as they can, so step back if anyone asks you for money. Scammers can come up with a myriad of reasons to ask for cash, from traumatic accidents to travel costs to come to see you. As a general rule, never open up the checkbook until you're in a serious relationship.
Asks for Compromising Photos – Now, we know things can get steamy when dating, and we don't want to tell you not to have fun. Still, be careful if someone you just started talking to asks you for steamy photos. We don't want to be anti-cupid, but the person might try to blackmail you. That'll put you in a compromising position – and could cost you money or your reputation.
Saying "I Love You" Right Away – Success is attractive, and some men and women are so turned on by it that they say "I love you" early as a way to hold onto an executive. An expression of love right when getting to know someone is inauthentic – and could have more to do with your status than your personality. You have way too much to offer to settle for inauthentic declarations of love, so keep on looking. Your match is out there.
Overly Demanding – Does your match treat you like you need to be available any time of the day and night? An overly demanding partner won't work well for a busy executive. You have too many work obligations, so fireworks are going to occur if your partner asks too much from you. While you want sparks, those kinds of fireworks lead to an explosive end, so you might want to move on to someone else.
Jealousy – Jealousy and relationships don't mix, especially for executives. Men and women work together in boardrooms around the world, and you don't want your partner to throw a fit every time you're with an attractive person of the opposite sex. If your match seems jealous and possessive of you, back away slowly – and start swiping again.

Where to Find the Most Career-Oriented Singles
As an executive, you probably want to find someone else who's just as productive, focused and career minded. EliteSingles reviewed their membership data to find out where the most career-oriented singles are in the United States.
So, according to the leading executive dating app, these are the cities where you can expect to find these driven singles:
Boston, MA
Miami, FL
San Francisco, CA
Charlotte, NC
Philadelphia, PA
El Paso, TX
Chicago, IL
New York, NY
Washington D.C.
San Diego, CA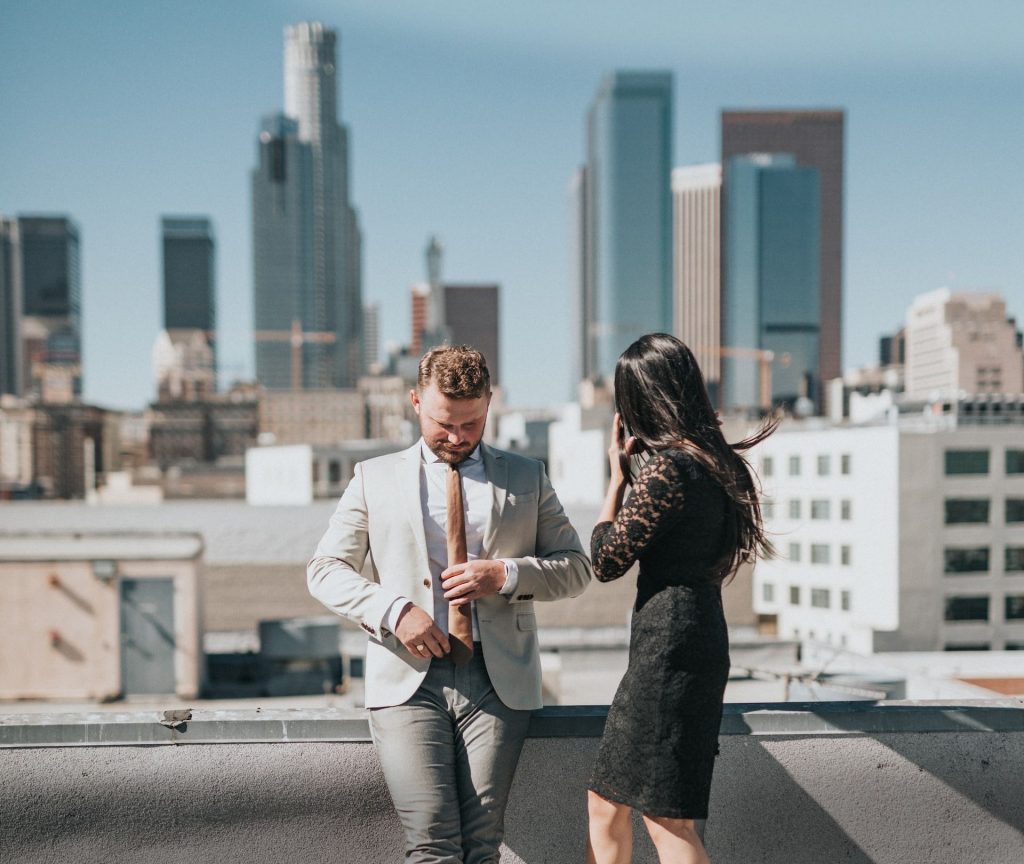 How to Create Your Dating Profile
Your dating profile is kind of like a job application. You want to show that you're the best person for the partnership, just like you're the right person for your current job. But while that sounds straightforward, a lot of folks get it wrong.
Let's start with the profile photo.
As much as you might want to include a pic of you in the boardroom, that can be overkill. Sure, dress your best and take a professional-looking photo. However, we recommend choosing a natural setting instead of the boardroom for your pics.
Next, keep the sexual innuendo out of your profile, especially if you want to attract other professionals. From what we've heard from executives, this is a massive turn-off. Even wearing revealing clothing in our profile pic is enough to get people to move on to the next match.
And now, onto the next problem to avoid – bad grammar.
We don't want to come across as the grammar police, but the professional crowd isn't into profiles with bad grammar. If you want to partner with another executive or a career-oriented single, double-check your profile to make sure it's grammatically correct. Read our dating profile guides to get more advice and useful tips. Then, you can set up an eye-catching profile that attracts lots of singles.