The Aloha State oozes romance, making it a popular setting for romantic comedies. These films make it look like you're just a "meet cute" away from falling in love, but unlike movie stars, you don't have the luxury of following a script.
Actually, scratch that. You can follow a script – just not the kind used in Hollywood.
See, we might not be screenwriters or directors, but we've created the perfect script for dating – minus the "meet cutes." Following it won't lead to an Oscar, but it'll help you land some dates and find "the one."
And that starts by checking out the five best Hawaii dating apps. Take a quick look at our picks for finding love and romance in Hawaii:
---
But which app should you choose? That depends on what you want out of your next date or relationship, so keep reading to get the details. Oh, and be sure to stick around to learn about Hawaii's dating scene and more.
Jump ahead to:
---
1. Zoosk – Best for Keeping it Casual with Locals and Tourists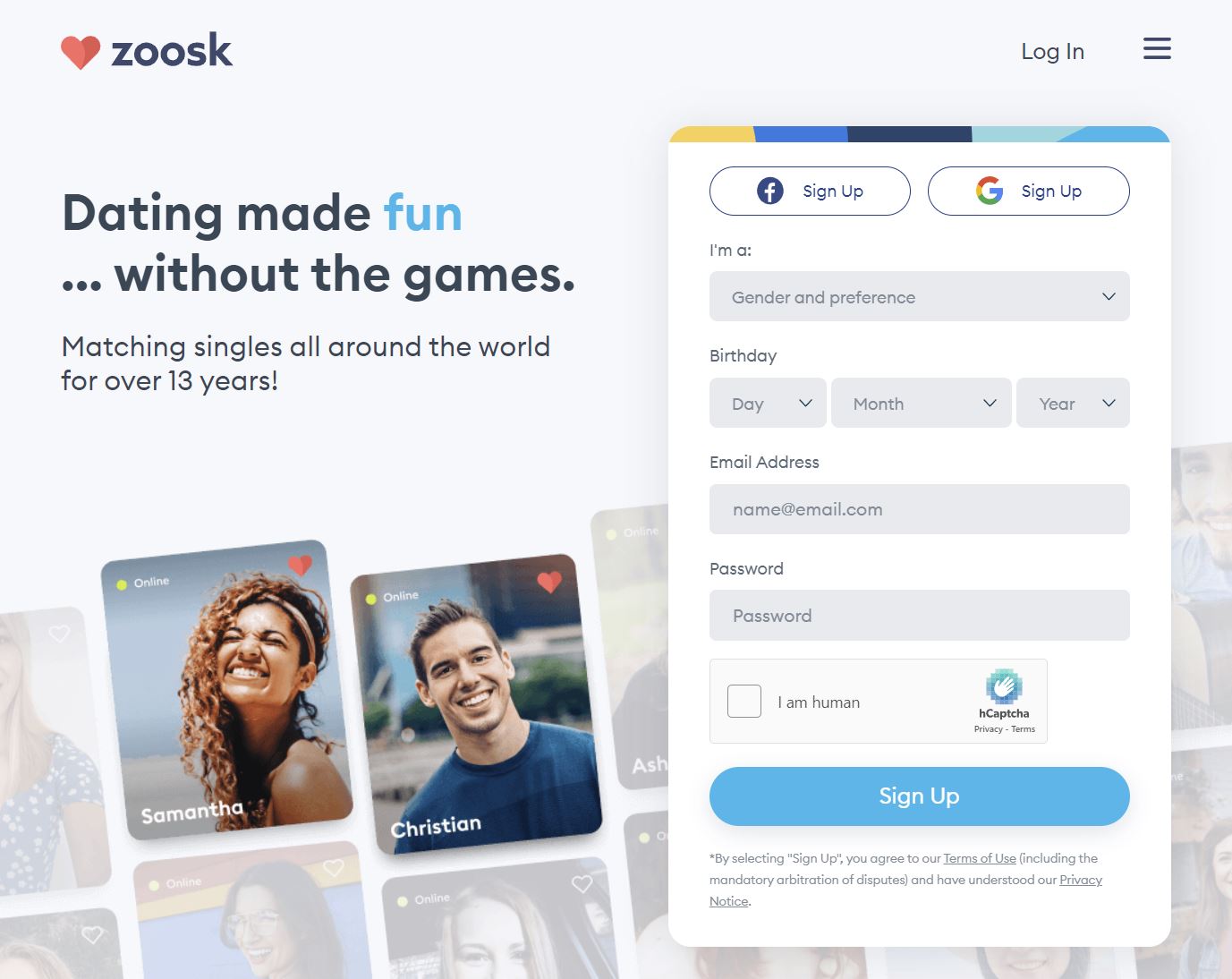 Who Will Love Zoosk: Singles looking for casual dates with tourists or locals
Who Might Not Enjoy Zoosk: Hawaiians ready for serious relationships
Biggest Pro: Location-based app makes it easy to set up casual dates for the night
Biggest Con: Few members are interested in serious relationships
Starting Price: Premium memberships start at $8.33 a month
Millions of people visit Hawaii each year, and many tourists want more than some time on the beach. See, a big portion of visitors hope to connect with a local or two for some casual fun. And from what we've heard, a lot of locals are more than happy to be a visitor's "plus one" for the night.
If you count yourself among the locals looking for casual relationships, Zoosk is the best dating app for you.
The location-based dating app matches members when they're at home and on the go, explaining why it's so popular in touristy areas. And that's not the only reason locals and tourists love it. See, it has more than 40 million members, so casual daters can be as picky as they want. That sounds a lot better than trying to choose between a tourist or two at a local bar, right?
But what if you want to date casually but prefer to stick to the local dating pool?
Zoosk works for that, too. It's just as popular for casual dating among locals as it is between locals and tourists. Basically, if you want to keep it casual, you can find your match on Zoosk.
Try it for yourself by creating a free profile on Zoosk today. Then, swipe your way to some casual fun.
---
2. eHarmony – Best for Finding Long-Lasting Love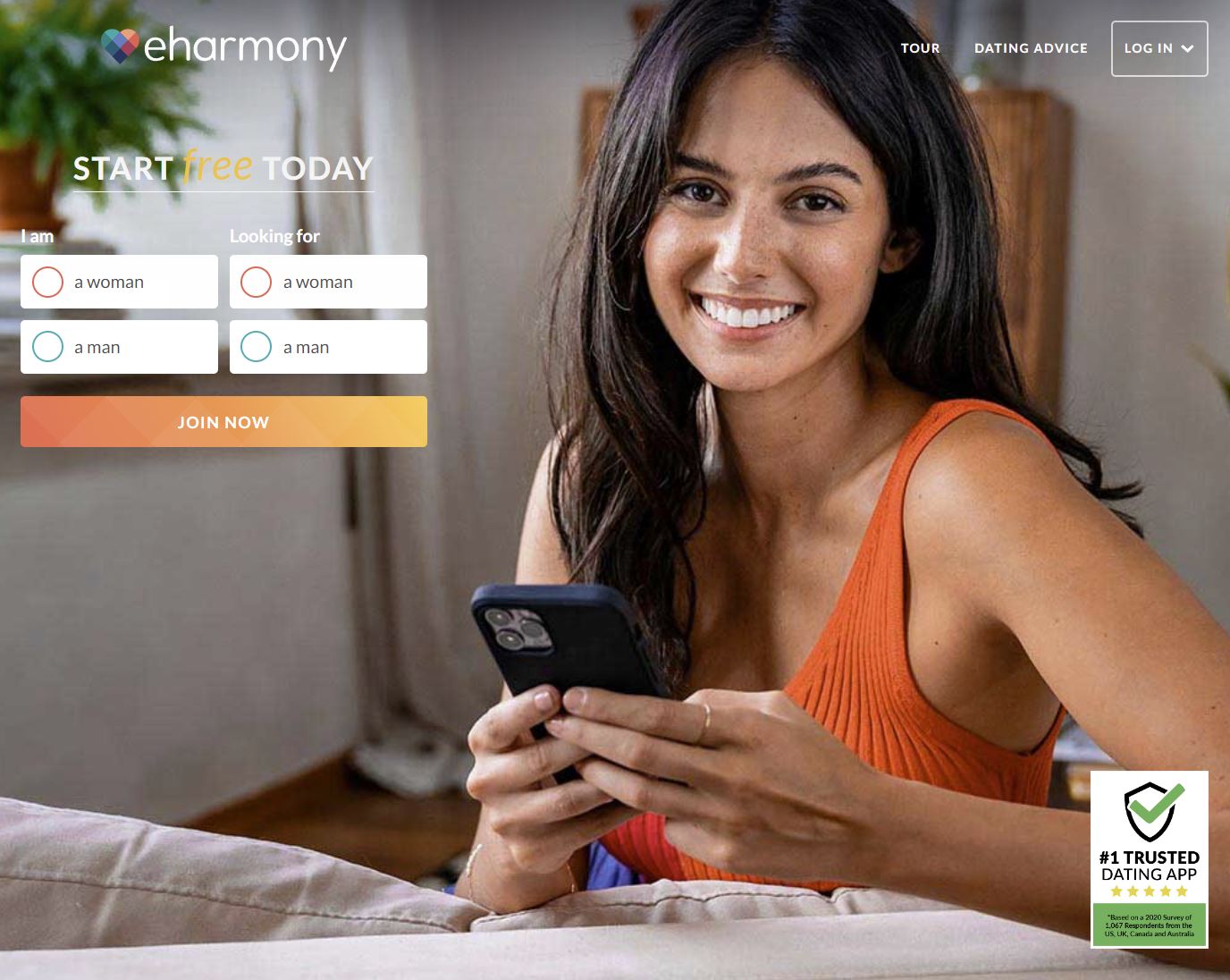 Who Will Love eHarmony: Hawaiians searching for their happily ever after
Who Might Not Enjoy eHarmony: Casual daters
Biggest Pro: Compatibility-based matching algorithm has a high success rate
Starting Price: Premium memberships start at $17.95 a month
Second and third marriages are becoming increasingly common in the United States. In fact, around half of American men have been married more than once, so it's hardly something unusual in most states – but Hawaii's different.
Remarriage rates are much lower in Hawaii than around the country. We looked into this and discovered that many divorced Hawaiians want serious relationships resembling marriage, but they aren't willing to walk back down the aisle. Their traumatic divorces turned them off marriage, but not dating.
That made us think of two things.
First, divorced Hawaiians need to find their happily ever after that'll work out this time around so they don't go through the trauma of a breakup again. And second, those that haven't been married need to find their ideal matches right off the bat since this might be their one shot at marriage.
We thought about those two points for a bit and realized that eHarmony is the best Hawaii dating site for pursuing serious relationships.
So, eHarmony isn't like any other dating app on the market. Co-founded by a clinical psychologist, the compatibility questionnaire and matching algorithm are based on what real couples need to succeed. Basically, when you match with someone, the two of you are likely to live happily ever after.
Whether you're looking for a long-term partner or you want to get married, eHarmony is full of serious daters that want the same things. Head over to set up your free account so you can start matching today.
---
3. EliteSingles – Best for Finding an Equal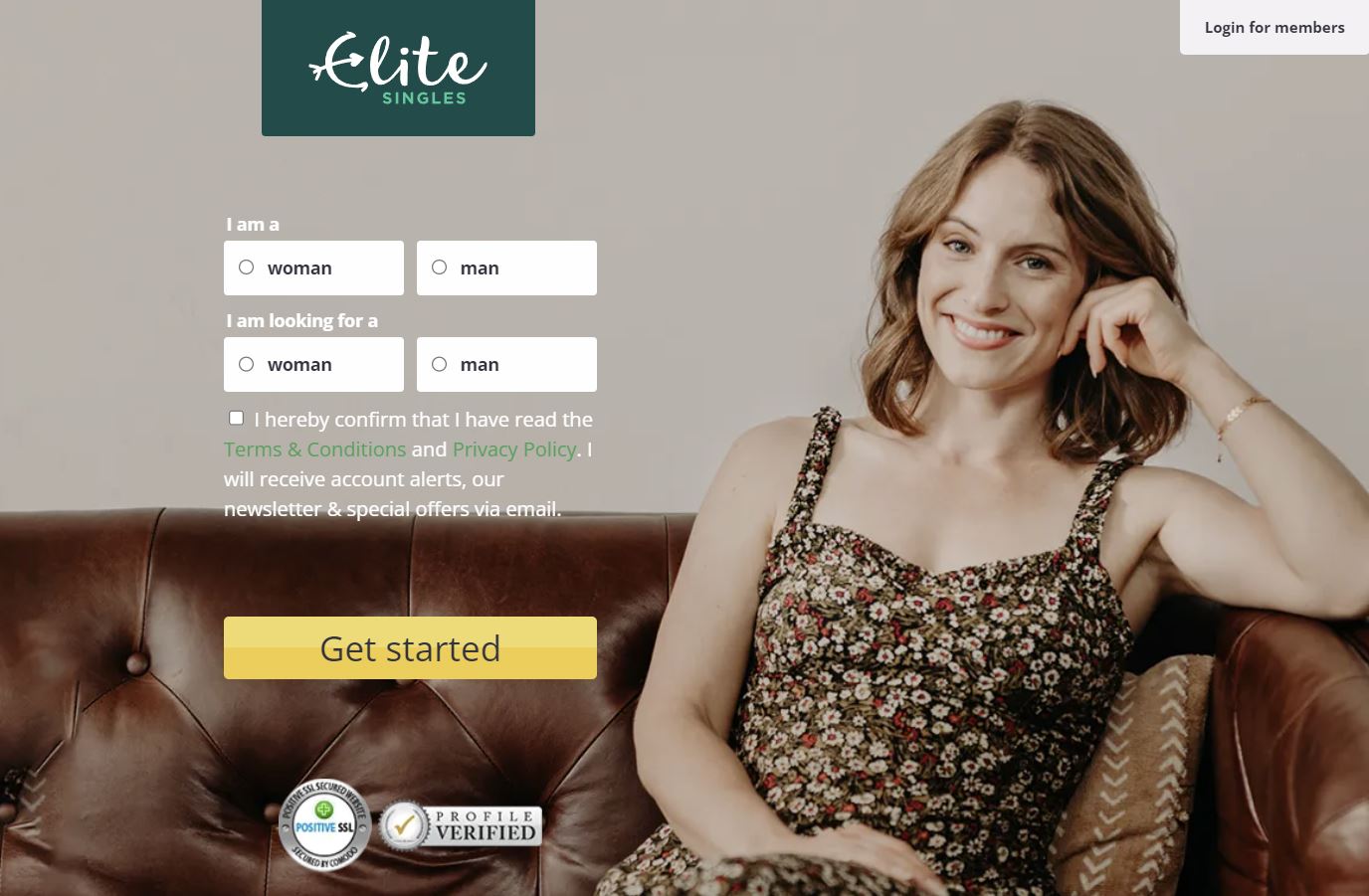 Who Will Love EliteSingles: Successful singles that want the same in a partner
Who Might Not Enjoy EliteSingles: Hawaiians that don't have professional careers
Biggest Pro: Most members are highly educated professionals
Biggest Con: Few members are open to dating casually
Starting Price: Premium memberships start at $27.95 a month
When researching Hawaii's dating scene, we kept coming across a common theme. Doctors, lawyers, and other professionals are hesitant to date because they worry that people just want them for their money and status.
It's hard to open your heart up to love when you think your other half is just attracted to your bank account, right?
We know this is an issue everywhere, but it's even bigger in Hawaii because of the high cost of living. Fortunately, there's a simple solution to this problem. Instead of using a standard dating app, you can find an equal partner on EliteSingles.
So, anyone can join this Hawaii dating site, but most members are highly educated professionals. We're talking about doctors, lawyers, executives, and other high earners. Plus, the site allows you to set income preferences, so you'll only match with folks that make around the same amount of money as you.
It's not all about dollar signs on EliteSingles, though. The matching algorithm is based on the Five Factor model of personality, so you'll connect with people that you'll mesh with now and down the road.
If you're tired of wondering if people want you or your money, create your free account on EliteSingles today. Then, review your matches until you find the one.
---
4. Higher Bond – Best for Keeping the Faith While Finding Love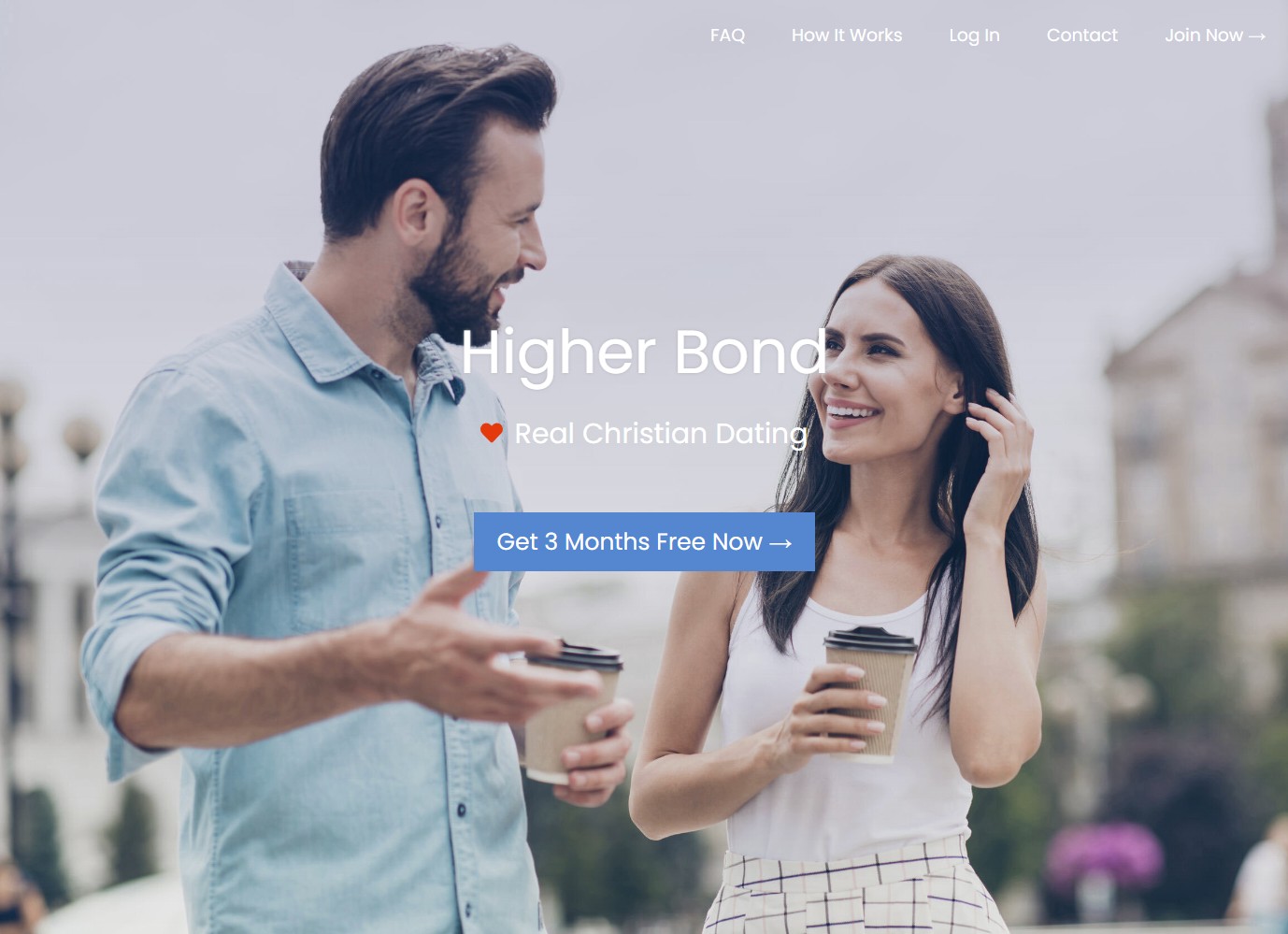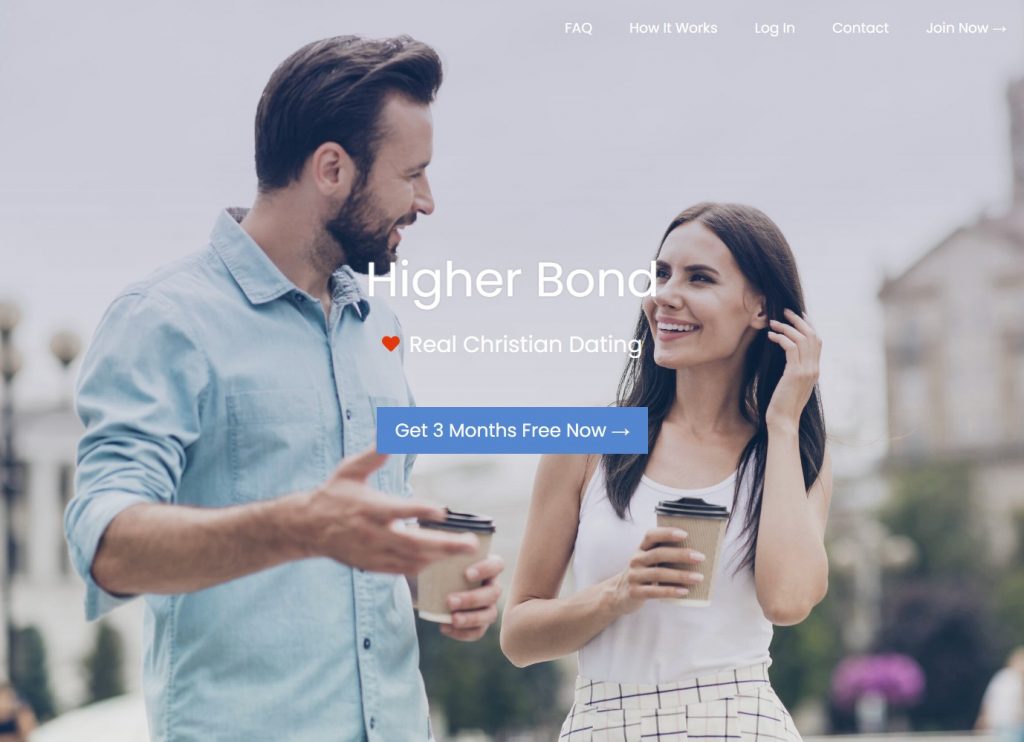 Who Will Love Higher Bond: Christians looking for partners that share their religious views
Who Might Not Enjoy Higher Bond: Secular singles
Biggest Pro: Matches people based on their religious beliefs, interests, values, and more
Biggest Con: Just launched, so still building a membership base
Starting Price: First three months free
Christianity has been a big part of Hawaiian culture since the early 1800s, but it looks different here than in some states. While more than 60% of the population identifies as Christian, just over 40% say religion is very important to them. Also, fewer than 30% of Hawaiians attend church each week, and just over 20% use religion to determine right from wrong.
These stats show us there are a couple of sides to Christianity in Hawaii.
Devout Christians are on one side. Their faith is a big part of their lives, and it guides them in everything they do. Then, on the other side, you'll find religious folks that believe in God, but their faith is just a small part of who they are.
If you're in one of these groups, you'd probably like to find someone that shares your views on religion. And that's hard to find in the real world. It's not like you can have people fill out a religious questionnaire to vet them.
Oh, wait a second. You can, but instead of doing it in the real world, you'll need to go online. And not just to any site. Higher Bond is the right dating site if you want to find someone with the same views as you.
Higher Bond asks about everything, from how often you attend church to the importance of prayer. Plus, it asks about your finances, relationships, lifestyle, and more, so it can match you to the best partner for your situation.
And it really excels when it comes to matching. While some Christian dating sites overwhelm members with possibilities, Higher Bond focuses on meaningful connections. Each member receives 3-5 matches and can start one new conversation daily. If you want to form a deep connection with someone that shares your religious views, create a free account on Higher Bond today. Also, check out our guide on sending the perfect first message on a dating app. That way, you can stand out on Higher Bond.
---
5. SilverSingles – Best for Finding a Partner Later in Life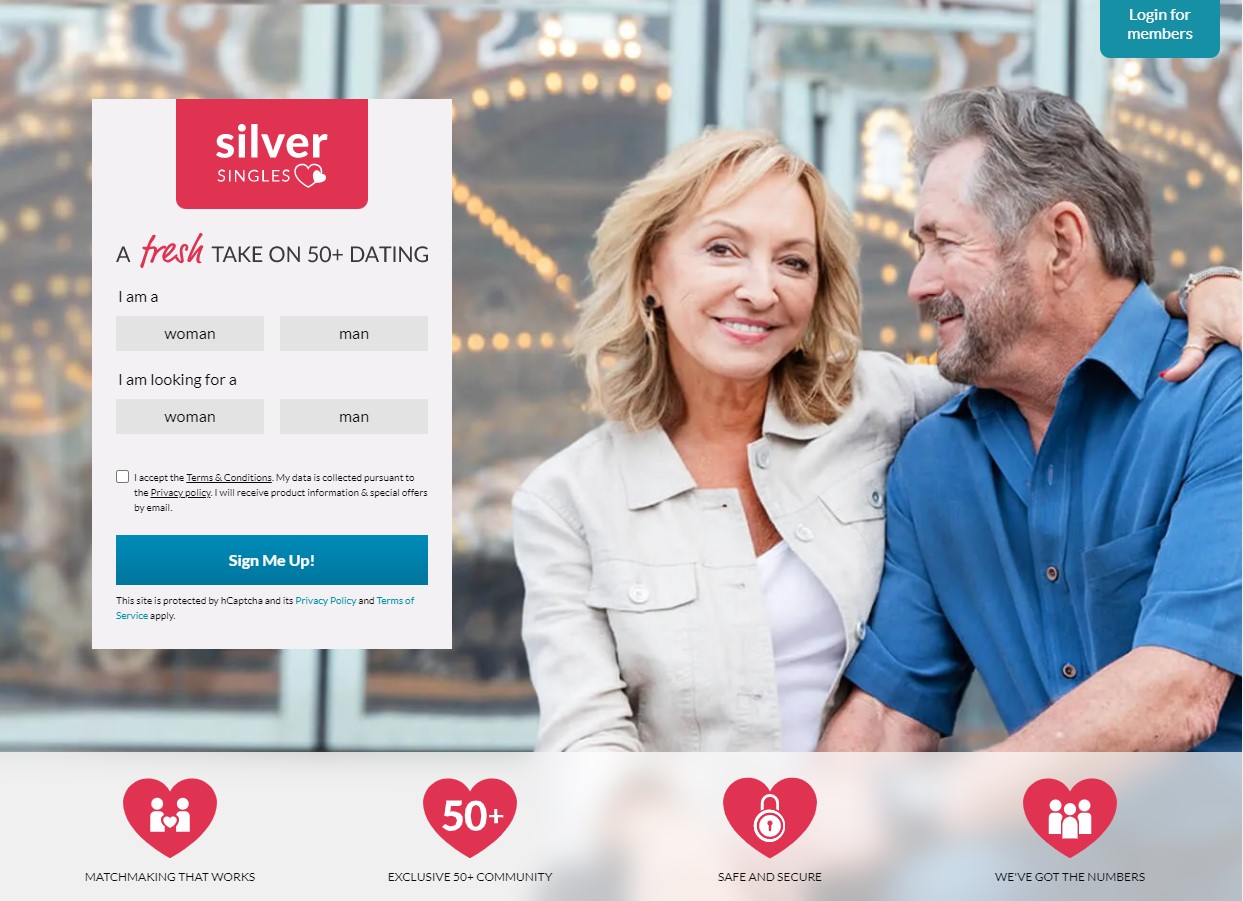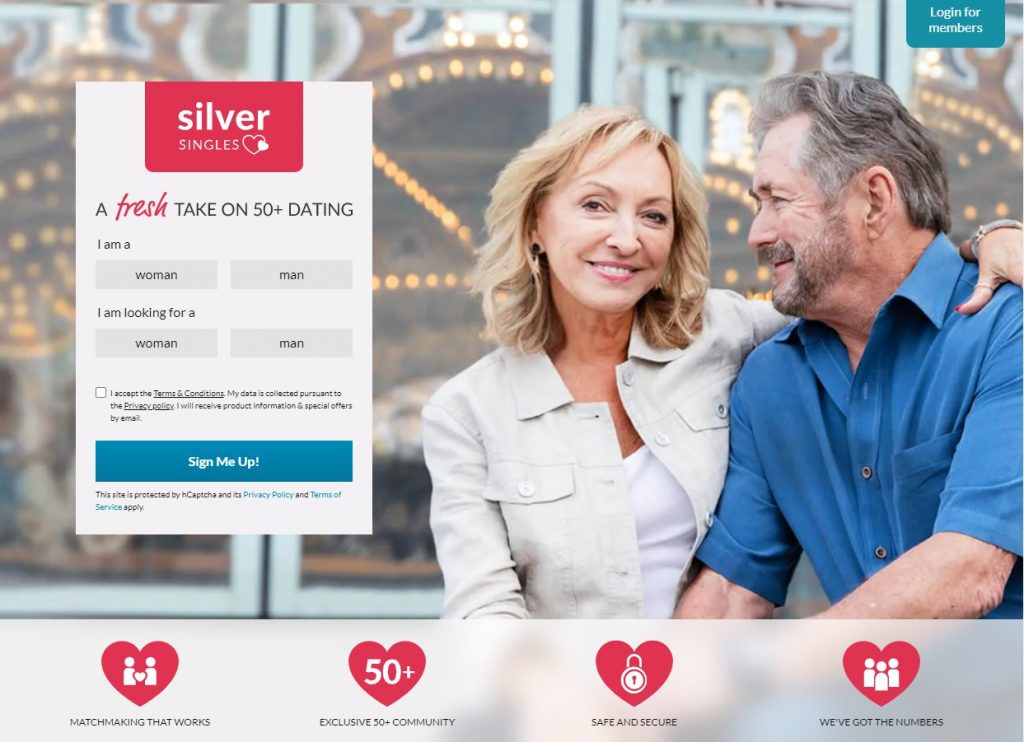 Who Will Love Silver Singles: Older Hawaiians looking for love
Who Might Not Enjoy Silver Singles: Singles younger than 50
Biggest Pro: Seniors can find love without competing with younger singles
Biggest Con: Few options for seniors who want to date younger folks
Starting Price: Premium memberships start at $14.95 a month
Young tourists might flock to Hawaii each year, but the state's population is on the older side. The 60 and up population is growing rapidly, and it's estimated that nearly 30% of Hawaiians will be in that age bracket by 2030.
After looking at the data, we discovered that many of Hawaii's seniors are single. Over 20% are widowed, while more than 15% are separated or divorced. And then, more than 5% have yet to be married for the first time.
If you're over 50 and single, you might think it's impossible to find love. It's not like you will hit the bar scene to find someone, and most dating apps are full of young people.
But SilverSingles is different.
This Hawaii dating site is open to single men and women aged 50 and older, so you don't have to worry about standing out among the younger crowd. Also, most of the members are seeking serious relationships, and the app does a great job of pairing up compatible people.
And this might be even more important…
SilverSingles is so easy to use that you don't need to be a tech genius to figure it out. See for yourself by setting up a free account on SilverSingles today.

What is the Dating Scene in Hawaii Really Like?
It's Casual and Intimate – Hawaii might be part of the United States, but the dating scene is a far cry from what you'll find on the mainland. It tends to be more casual and laid-back, and many people describe it as intimate since you'll run into a lot of the same folks over and over. Of course, you can change up your options by using one of the best Hawaii dating apps.
You Don't Need to Dress Up for Dates – Don't go out and buy a new outfit when going on a date in Hawaii. It's so casual that even dressing up can cause you to lose some points with your date.
Dates are Lowkey Affairs – Couples tend to choose the beach and other lowkey spots when going on dates. The dates are so casual that you might feel like you're hanging out instead of coupling up. Even so, these casual dates make it easier to get to know each other – meaning you'll be ready to take it to the next level soon.
Hawaiians are More Open Online – Maybe it's the laid-back lifestyle, but men and women rarely take the initiative to ask people out in person. It's hard to know if someone likes you when chatting them up in the real world. Fortunately, you know people are down for dating when you see their profiles on apps.
Interracial Relationships are Common – The interracial marriage rate among newlyweds is higher in Honolulu than in any other metro area. You'll see the same trend across the state., so you don't have to worry about barriers when pursuing love in Hawaii.
Traditional Dates are Expensive – Hawaii is the third most expensive state for dates, according to 24/7 Wall St. It says that dinner, wine, and a movie for two costs close to $240, and we agree that's a lot of cash. But Hawaii also offers a lot of free options, such as sunsets on the beach, so you can save your money while connecting with your date.
Winning Over the Extended Family is Crucial – "Ohana" means family in Hawaiian culture, which goes beyond blood relatives. Hawaiians often consider members of their community as family, and you'll want to win them over when dating your special someone. Also, expect the extended family to be a big part of your life once you're coupled up.
The Green-Eyed Monster Isn't in Hawaii – Hawaiians don't tend to be jealous, so you probably won't have to stop talking to some friends just because you're getting serious with your partner. Just let everyone know you're coupled up, and you can hang out with whomever you want.

Dating in Honolulu
Honolulu Dating App Recommendation: EliteSingles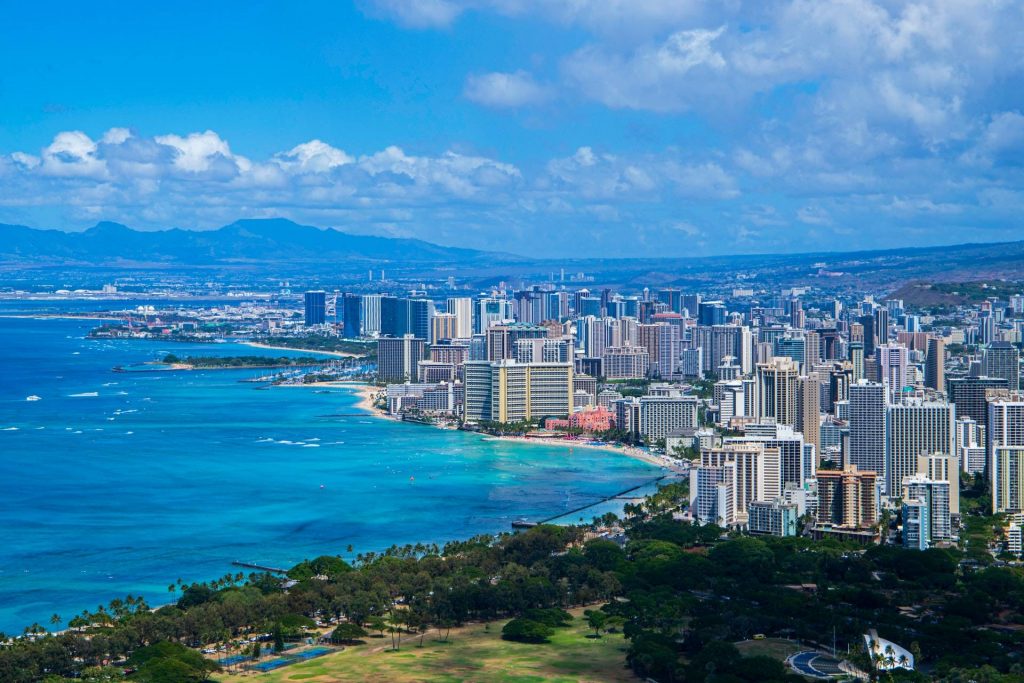 If you live in Honolulu, we have some great news for you. More than half of the residents are single, including over 35% that have never been married. And you know what that means – you have lots of choices regarding dating.
Like many Hawaiian cities, outward migration is high in Honolulu, so the dating pool is constantly changing. With that in mind, some singles are careful about dating. Those looking for serious relationships tend to stick with folks that have been in Honolulu for years, so their partners don't move away.
But the ever-changing population isn't the only obstacle to dating in Honolulu. It's also really hard to meet people that are interested in coupling up. Many singles join groups and clubs and tackle outdoor activities to find love. And, of course, meeting people at work is always an option.
While many singles end up with lots of friends, finding a partner isn't that easy. Add in the fact that many Honolulu residents are successful professionals, and we get why dating is so hard. So many singles are afraid that others just want them for their paychecks, and their suspicion can hold them back.
EliteSingles is the solution to all your dating problems in Honolulu. You'll never have to worry if someone wants you or your paycheck on this dating app. And hey, you can even search for singles that make around the same amount of money as you.
Population: 370,011
Men: 50.35%
Women: 49.65%
Median Age: 43.4
Unmarried: 51.41%
White–Collar Employees: 85.25%
Blue-Collar Employees: 14.75%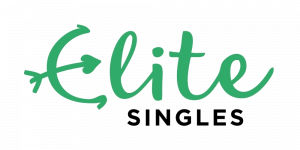 ---
Dating in Tourist Areas
Recommended App for Dating in Hawaii's Tourist Areas: Zoosk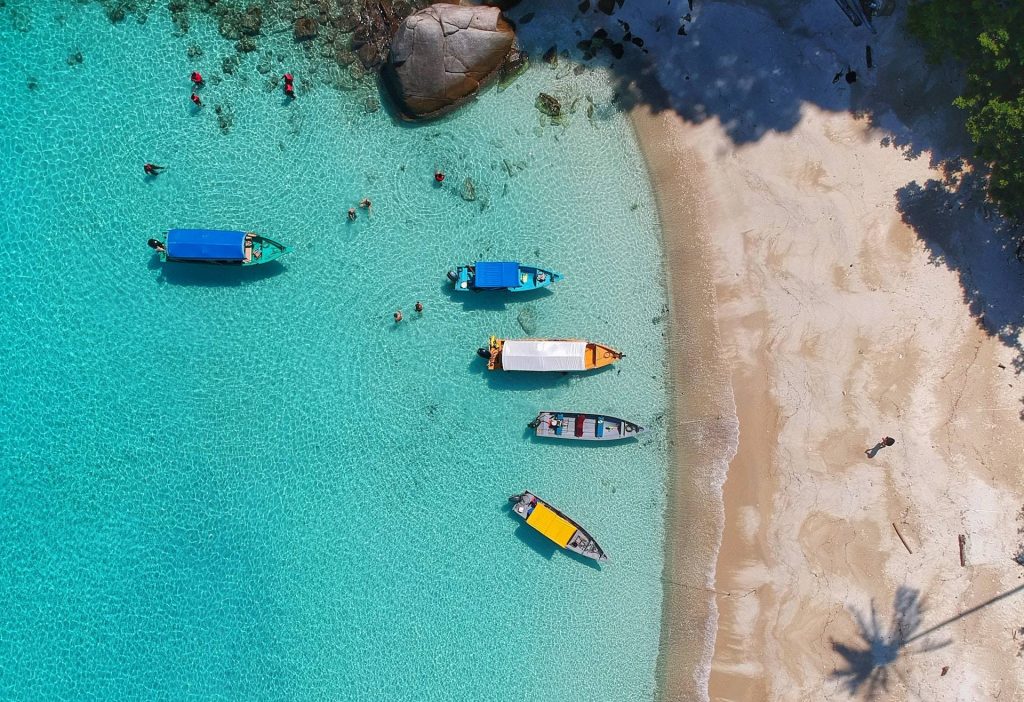 Hawaii is one of the most visited states in the U.S. – and that's great news for singles. See, the tourism industry is right in line with Hawaii's casual dating scene. We've heard from lots of guys and gals that love hooking up with tourists. Not only can they have some fun, but the tourists leave at the end of their trip – often without the promise of keeping in touch.
You're most likely to encounter tourists in Oahu and Maui, although you can find them anywhere. When it comes to meeting them in the wild, the beach, touristy restaurants and bars, and popular attractions are the way to go.
But as we mentioned earlier, you never know what you're going to get when meeting tourists in the wild. For instance, you could end up with a clingy tourist that wants to move in after a fun date. That's not what you want when dating casually.
But you can weed out the clingers by using a dating app. Zoosk is by far the best tourist dating app available, so download it and find someone down for casual fun.
Number of Tourists in 2019: 10,424,995
Most Visited Locations: Oahu, Maui, Big Island, Kauai, Lanai, and Molokai
Average Age of Tourists in 2019: 45
Average Length of Stay in 2019: 8.70 days
---
Mainland and International Dating
Recommended Hawaiian Dating App: eHarmony
Hawaiian cities tend to feel like small towns. If you've lived in one spot for a long, you probably know everyone else. That's great if you have your eye on someone, but not so much so if you don't want to date anyone in your city.
While some Hawaiians choose to look in other cities or even other islands, others expand their distance radius even more to search the mainland and around the world. Usually, people who do this want something more serious. After all, you have to get married to move in with someone in another country, and trips back and forth from the mainland to Hawaii are too much for casual daters.
Because these relationships tend to be so serious, we recommend eHarmony for dating on the mainland and internationally. Just choose a location and let the Hawaii dating app do the rest of the work. We're confident you'll find "the one" when using this dating site.
Worldwide Population: 7.753 billion
Population in the United States: 329.5 million
Single Adults Worldwide: Estimated at over 2 billion
Single Adults in the United States: 31%

---
Military Dating in Hawaii
Best App for Military Dating in Hawaii: Zoosk
Hawaii is home to 11 military bases and around 42,000 active duty service members. And while some of them are married or partnered up, a big chunk is single. If you're one of them, we understand that dating's a bit different for you.
You never know when you might have to relocate, so the dating pool can change on a dime. And because of constant relocations, you probably don't want to get serious right away. Most of the military members we know want casual relationships first, and then they see where things lead.
We checked all the apps, and Zoosk comes out ahead for military dating. And let us tell you, folks in the military are really popular on this dating site.
Zoosk reviewed membership data and discovered that members with "active duty military" on their dating profiles receive 134% more messages than others. And the folks that include something about military service receive 65% more messages than other members.
This is clearly the site people use to find military personnel to date, so be sure to check it out.
Number of Active Duty Men and Women in Hawaii: 42,000
Age of Active Duty Military Personnel: Over 45% are 25 or younger
Unmarried Men and Women in the Military: Approximately 48%
---
Common Questions About Hawaii Dating Sites
What Dating App is Popular in Hawaii?
Zoosk, eHarmony, Higher Bond, EliteSingles, and SilverSingles are some of the most popular Hawaii dating sites. Tinder is also exceptionally popular, but we don't recommend it as a means of finding meaningful relationships online.
Where Can I Find Single Females in Hawaii?
There are many ways to find single Hawaiian women (including the dating apps recommended on this page). If you'd like some tips we recommend this article called "How to Find a Girlfriend". It details 20 unique places to look for a girlfriend in the wild.
What is the Best Hawaii Dating Site for Serious Relationships?
While you will find Hawaiians looking for marriage on many of the dating apps we've mentioned, eHarmony is the gold standard for finding serious relationships online.