When dating apps first hit the scene, Indian singles weren't sure what to think. Sure, the apps gave them access to lots of men and women, but they didn't mesh with Indian culture or traditions.
But that was then, and this is now. These days, there are apps that do a nice job of blending traditional culture with modern dating, leading to a surge of use in India. But that's not all. Indian singles around the globe are hitting up the apps to connect with others, and you can do the same.
Well, at least that's true if you use one of the best Indian dating apps. We've done our homework and identified the top options, and we're ready to share them with you. Check them out so you can find something special online without compromising who you are.
5 Best Dating Apps for Indian Singles:
---
EliteSingles – Best App for Driven, Ambitious Indian Singles

Did you know that around 77 percent of Indian-Americans have professional careers? They work as physicians, business owners, CEOs, and so much more. And that's why EliteSingles is one of the best Indian dating apps.
While most sites attract singles of all stripes, EliteSingles is geared toward professionals. You can find people that are just as ambitious as you are, leading to an elite connection.
Are you ready to form a power couple? Head to EliteSingles to check it out for free.
---
eHarmony – Best Indian Dating App for Finding What Matters Most
Does it seem like you approach dating differently than people with other backgrounds? Well, you're not alone. A recent survey of Indian singles uncovers some interesting info we thought you might like to see.
For instance, it discovered that 78 percent of Indian singles use "slow dating" to build trust online. Instead of meeting IRL right away, they get to know each other with video dates and online chats. And then, forty-eight percent of the singles stated that they're more focused on personality than looks these days.
After looking at those statistics, we realized eHarmony is one of the top dating apps for Indian singles.
First, you'll answer some questions, so eHarmony can gauge your personality and interests. Then, it'll find matches for you based on your answers. But you don't have to trust the app's recommendations alone. Instead, you can click on your match's profile to view the compatibility score and see how your personality traits stack up.
But what about virtual dating? While some apps let you chat or send a video message or two, eHarmony has taken video dating to the next level.
Once you find a match, you'll be ready to activate the Video Date feature. If your match is online, he or she can jump on to connect face-to-face. It's available on the website and app, so you can have a Video Date on the go or while relaxing at home.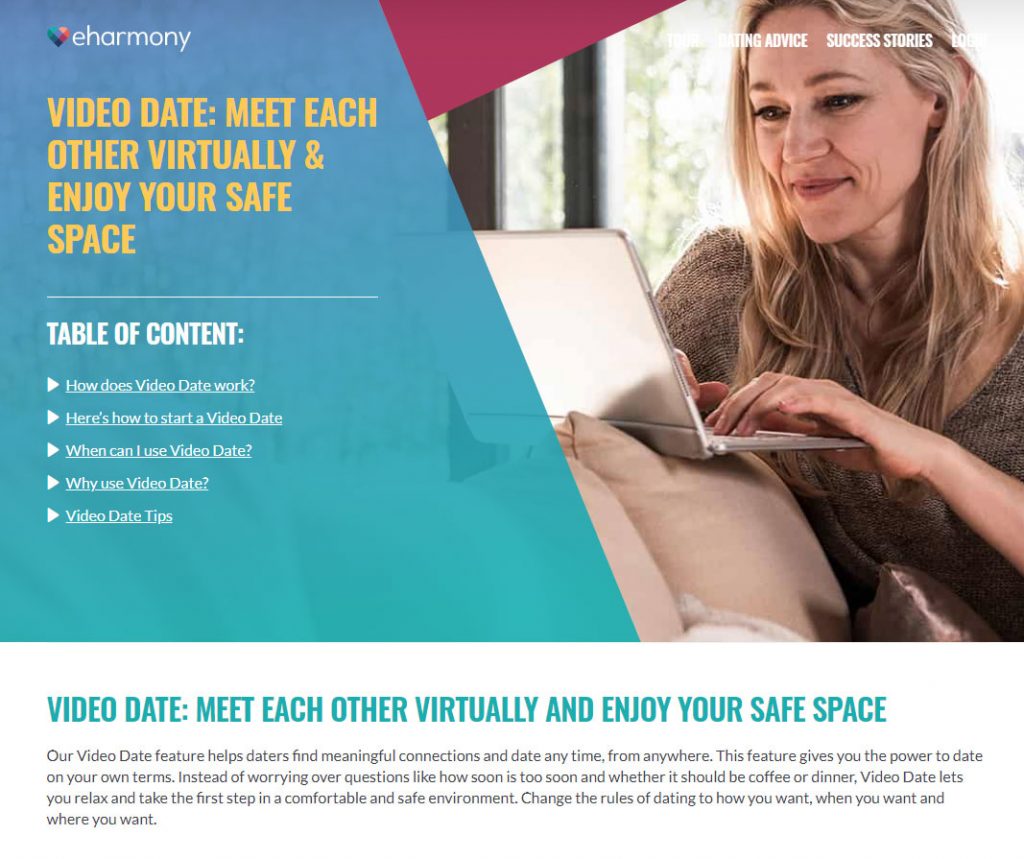 If you value personality and want to get to know your match online before meeting in real life, we recommend eHarmony. Set up your free profile today so you'll be one step closer to love.
---
SilverSingles – Best for Getting a Second Chance at Love
Are you on the hunt for love later in life? If so, you're hardly alone. Close to 15 million elderly Indians lived alone during the 2011 Census, and while some were content to stay that way, many hoped for long-term companionship.
But it's hard to get a second chance at love on most dating apps. See, apps are usually open to all adults, and the userbases tend to be on the younger side.
But SilverSingles is different. Unlike the other apps, it's only open to singles 50 and older. Many of the users are seeking long-term relationships or marriage, so you can find a real partner here. And that's true no matter where you live since this dating app is available in countries around the world.
Your ideal match might be waiting for you on SilverSingles, so create your profile today.
---
IndianCupid – Best for Indian-Only Dating App Around the Globe
What if you're only interested in dating other Indian singles? You can limit the outside noise and get down to business on IndianCupid. It's mainly used by singles in India, the United States, Malaysia, and the United Kingdom, but you find matches around the globe.
Since it's part of Cupid Media, you'll have access to advanced search filters and CupidTags to help you find singles. Plus, the profiles are full of people looking for everything from pen pals to romance and long-term relationships, so it's easy to find what you want.
Ready to take a shot at love? Create a free profile on IndianCupid today.
---
Shaadi – Best Indian Dating App for Traditional Marriages
Arranged marriages still reign supreme in India. And that's not just speculation. See, researchers surveyed 160,000 married Indian households and:
93 percent were in arranged marriages
Three percent were in love marriages
Two percent were in love-cum-arranged marriages
If you want to stick with tradition while having a bit of control, Shaadi is the Indian dating app for you. Shaadi stands for marriage, and it's designed for men and women that are ready to find someone to walk down the aisle.
While you can create your own profile, your family or friends can do it as well. There's even a place to choose who is creating the profile. And it's there for a reason. A lot of parents take to the site to help their children get married.
If you're ready to meet marriage-minded Indian singles, create your free account today.
---
Four Reasons We Love These Indian Dating Apps
Meet Singles Around the Globe: Connect with Indian singles in your home country or abroad when using these dating apps.
Singles for All Relationship Styles: While many Indian singles are looking for marriage, others want to stick to casual dating for a bit. Even the more marriage-minded Indian dating apps attract members with various relationship styles.
Get to Know Matches Online: We know that Indian singles are more concerned about security than people from other countries and backgrounds. That's why the best Indian dating apps give singles plenty of ways to connect and get to know each other online.
Go Beyond Nationality: Our favorite Indian dating sites focus on so much more than nationality. You can match with singles that share your wants, interests, and goals, allowing you to form genuine connections.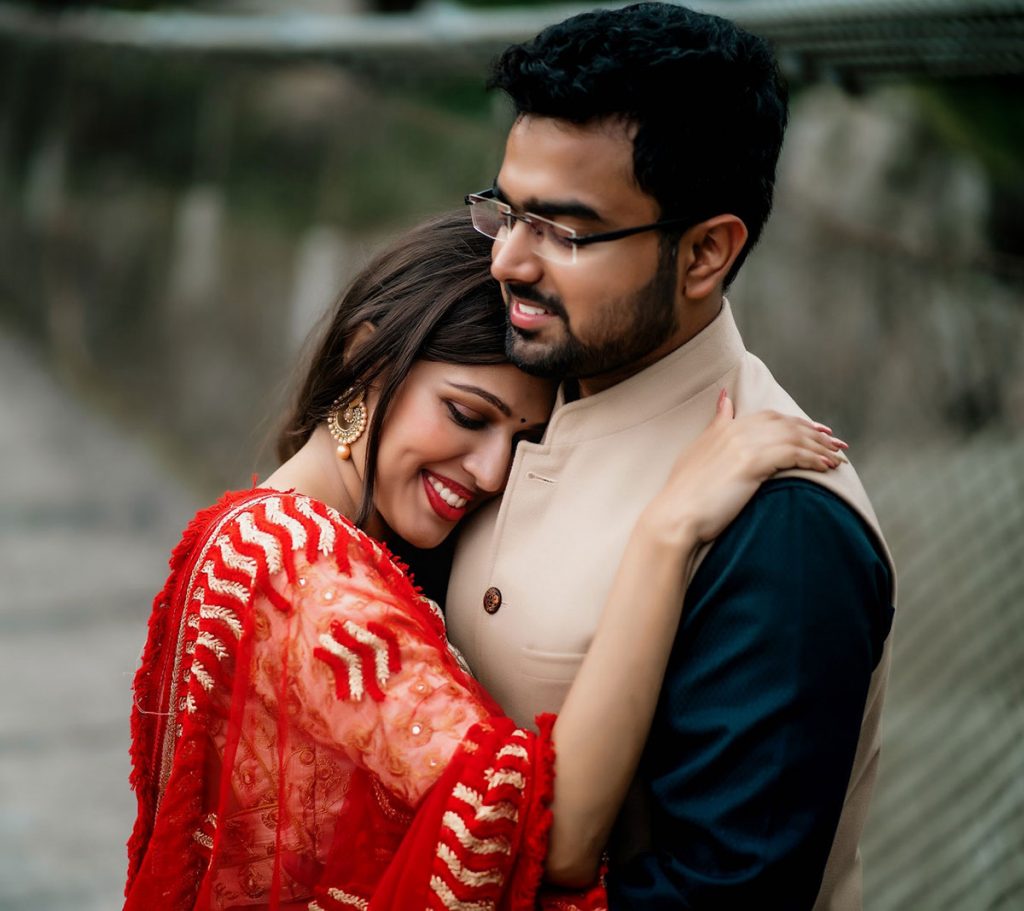 Sites Designed for Indian Singles

DesiKiss – As part of World Singles Networks, DesiKiss is more legit than most niche Indian dating apps. It used to be web-only, but the company recently launched a mobile app. We're excited to see what's next now that it's available on mobile devices, but we need to get more info about how well the app works first.
TrulyMadly – We wanted to love TrulyMadly, but the niche Indian dating app misses the mark. Instead of finding true love, you'll be stuck sorting through fake profiles. Plus, it's so glitchy that you'll spend more time with tech support than looking for love.
Indian Singles U.K. – This dating site promises to connect Indian singles in the U.K., but we aren't very impressed. According to reports, it imports user profiles from other dating apps, and the paid memberships seem to be a waste of money.
Aisle – This Indian dating app promises to fill the gap between marriage and casual dating sites. It's a nice promise, but it fails because of poor customer service, glitches, and unresponsive filtering options.

Best Places to Find Indian Singles in the U.S.
Did you download one of the best Indian dating apps but can't find matches in your area? If Did you download one of the best Indian dating apps but can't find matches in your area? If you're looking for Indian singles in the United States, consider expanding your search radius. Then, you can look for dates in areas with high Indian American populations.
According to the census date, you'll have access to lots of Indian Americans when looking for love in these cities:
New York
Chicago
San Francisco
Dallas
Washington
San Jose, CA
Los Angeles
Houston
Atlanta
Philadelphia

Avoid Scams by Using Trusted Indian Dating Apps
During our research to find the best Indian dating apps, we discovered something that gave us pause. While we know that online dating scams happen from time to time, we didn't realize that some target the Indian community specifically. These scams are a little harder to detect when you're caught in the middle of them, so it's best to avoid them at all costs.
So, let's back up a bit.
In November 2021, a 27-year-old-single man in India came across an ad for a site called Dating Circle. He called the company and signed up via bank transfer. The company gave him a "match's" mobile number the next day, along with a request for more money. Hoping for a true connection, he paid the money again.
A company rep continued calling him for more and more money. While the rep said he'd get the money back after meeting his match in person, he realized it wasn't going to happen, so he canceled his account and asked for a refund. But the company told him it could only issue a refund if he deposited more money. Sadly, he did just that, but still didn't get his money back.
We wish it ended there, but the company rep threatened to frame him for rape if he didn't keep paying. Fortunately, he saw this as a blazing red flag and contacted the police.
You can avoid scams like this by using the Indian dating apps from our list. We've personally vetted each one, and they're operated by legitimate companies.

Getting Your Digital House in Order Before Dating Online
Singles in India are more careful than most when it comes to dating online, according to Norton's 2022 Cyber Safety Insights Report. Sixty percent of the Indians surveyed admitted that they look up social media profiles after matching online. Then, 43 percent checked the match's professional networking profile, and another 40 percent viewed the person's friends and family on social media.
And they aren't just looking. Seventy-six percent of Indian respondents said they unmatched or declined dates based on what they found online.
Some of the biggest findings were lies about personal details, pictures that don't align with their dating profiles, and disturbing social media posts.
That's why we recommend getting your digital house in order before using the top Indian dating apps. Make sure that your social and professional networks align with your dating profile and review your accounts for posts that might be taken out of context.
You can also set your social networks to private for now. Then, once you meet someone you like, you can give that person access. That'll help you avoid snap judgments.