Does it seem like dating is harder in Kansas than in other states? Well, WalletHub agrees, ranking it one of the worst states for singles.
Now, they aren't hating on Kansans or harboring some weird resentment for the Jayhawks. Kansas made the list because of the lack of dating opportunities. Only four states have fewer single adults, so we get what they're saying.
But here's what WalletHub left out…
The online dating scene is heating up as fast as Barry Sanders returning a kickoff. And just like Sanders, you can go the distance with someone you meet on a dating app.
The key is to use the right site for your lifestyle, relationship goals, and location. And that's where we come in. We might not be able to run the 40 in 4.37 seconds, but we know a thing or two about dating apps, and we're ready to share that info with you.
Take a look at the best Kansas dating apps.
Top 5 Dating Apps in Kansas in 2023
---
We'll help you decide which is the right one for your dating style, so you can get off to a great start. And speaking of that, we want to give you some insights into the dating scene, so you won't have any surprises.
Are you ready to see where all the Kansas singles are? Let's get started with our top five sites.
Contents of Our Kansas Dating Guide – Jump Ahead to:
---
1. eHarmony – Best for Rooting Out Marriage Material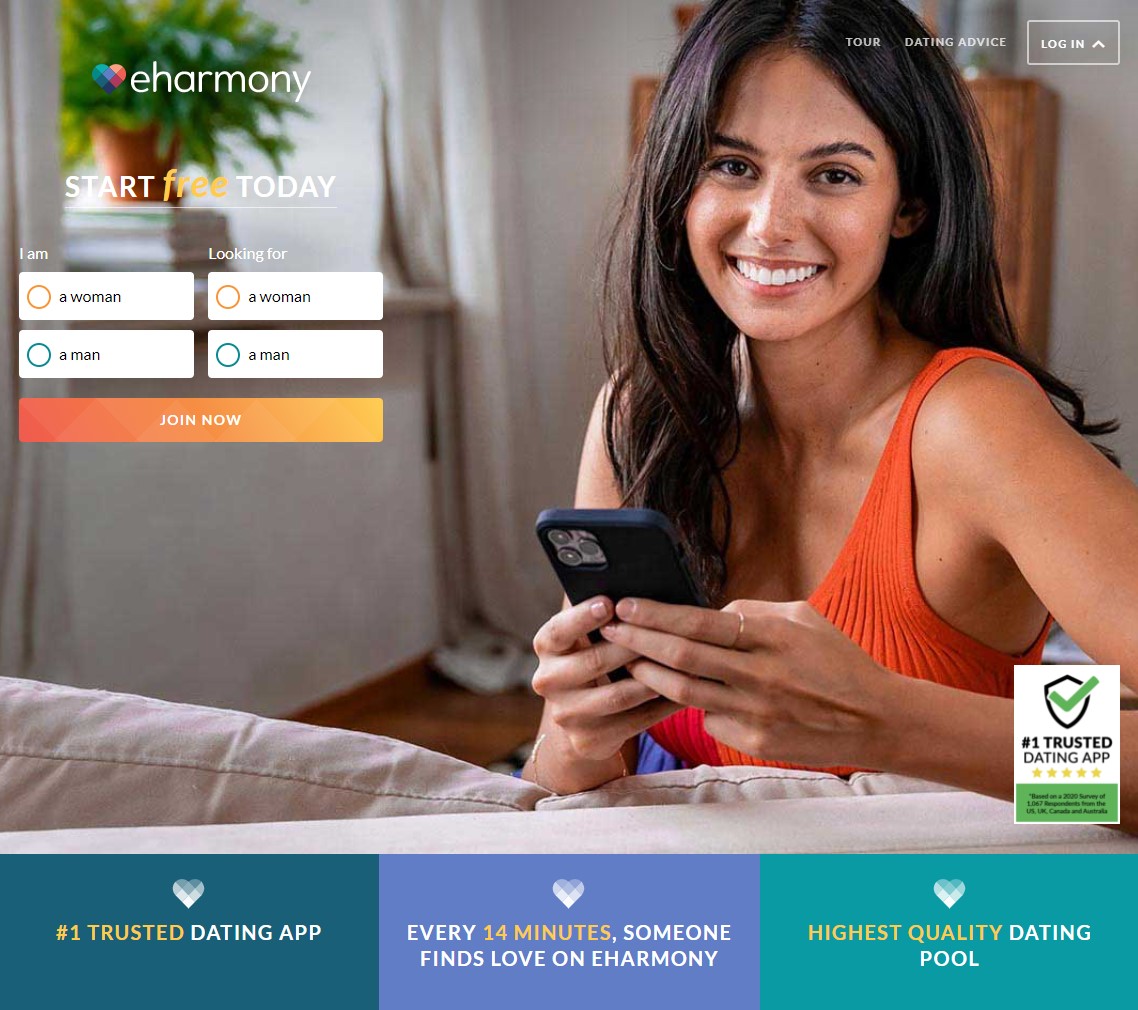 Who Will Love eHarmony: Kansans interested in long-term relationships and marriage
Who Might Not Enjoy eHarmony: Casual daters that want to keep their options open
Biggest Pro: Almost all the members are pursuing serious relationships
Biggest Con: Lengthy sign-up process, but that's why the Kansas dating app is so successful
Starting Price: Premium memberships start at $21.54 a month
Considering over half of Kansans are married, you've probably attended your fair share of weddings. But these days, the marriage rate is declining, explaining why you aren't getting as many invites. See, you weren't blacklisted after all.
So, why are marriages trending down? There are lots of reasons, but the lack of singles sits near the top. When you don't have many options, it's easy to take whatever's available. And that means you can stumble into casual relationships that won't go anywhere.
Even worse, you don't always know your partner wants to keep it casual when striking up a relationship. It's not like you can ask about marriage on the first date. Then, you find out you wasted your time when it comes to an end.
You can stop wasting your time and find true love on eHarmony.
So, this dating site is all about commitment, starting with the sign-up process. It takes around 20 minutes to register, so casual daters tend to give up before getting to the end. After all, if you can't commit to sharing a cell phone plan, it's hard to commit to filling out a lengthy profile.
And second, the science-based personality test was designed to match people that will have successful long-term relationships. That's the entire reason people come here. They want to meet someone they can spend the rest of their lives with, and eHarmony is the best in the business.
Hundreds of thousands of couples that met on eHarmony have gotten married. And because the matching algorithm is so accurate, almost all of the serious relationships go the distance.
If you want to stop getting stuck in casual relationships, create your free profile on eHarmony today.

---
2. EliteSingles – Best for Professionals Looking for Something Serious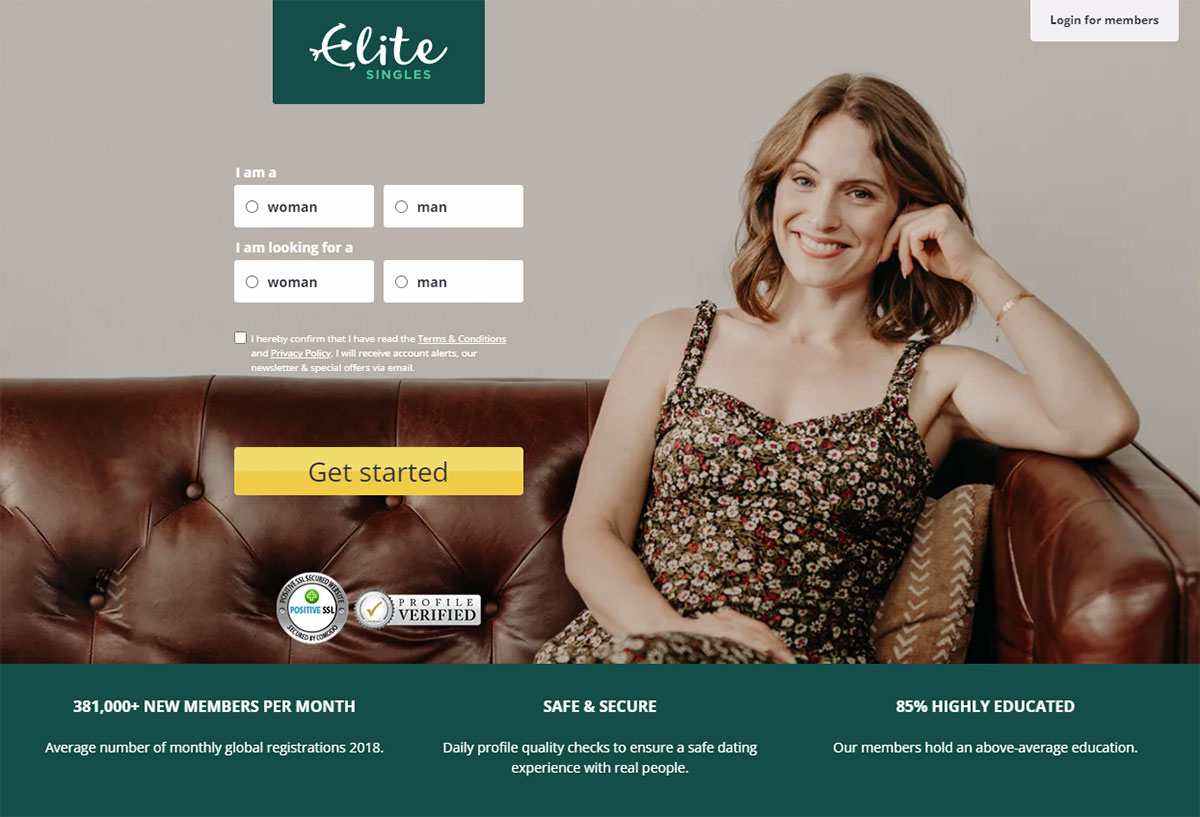 Who Will Love EliteSingles: Ambitious singles that want the same out of a partner
Who Might Not Enjoy EliteSingles: Kansans that don't identify with their careers
Biggest Pro: Matching based on the Five Factor Model
Biggest Con: No video chat, but you can use a third-party app (Skype, Zoom, etc.)
Starting Price: Premium memberships start at $27.95 a month
Tech, advanced manufacturing, and bioscience – oh my. Let's just say this isn't Dorothy's Kansas anymore. Sure, agriculture is still big business, but there are enough slices of the economic pie to go around. In fact, there are so many slices that the state has taken steps to attract talent from other areas.
With so many booming industries, we realized we needed to find a dating app for career-oriented professionals. After a thorough review, we feel confident that EliteSingles is the best one.
You'll take a test based on the Five Factor Model when signing up, allowing the site to learn about you and your dating style. Then, it'll match you up with other career-minded professionals. Since nearly all the users are career-oriented, you won't have any trouble finding someone on your level.
Are you ready to get some work-life balance by starting a relationship with another professional? Head over to EliteSingles to create a free profile.

---
3. Christian Mingle – Best for Wholesome Christian Dating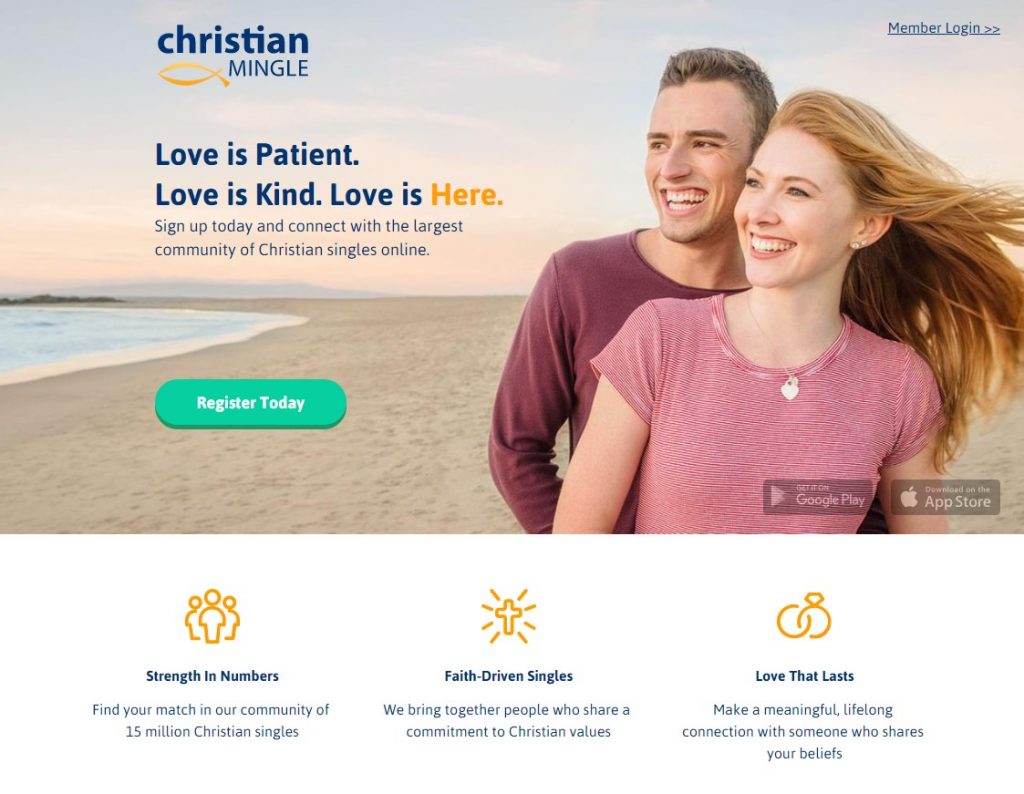 Who Will Love Christian Mingle: Christians that want to start faith-filled relationships
Who Might Not Enjoy Christian Mingle: Secular singles and people that don't prioritize religion
Biggest Pro: Analyzes members' personalities, interests, and dedication to religion
Biggest Con: Takes up to 48 hours to approve pics, but that keeps the site clean
Starting Price: Premium memberships start at $24.99 a month
As part of the Bible Belt, it's not surprising that more than 75 of Kansans identify as Christians, and over half are highly religious. But we have to admit that we were shocked that 20 percent are unaffiliated, atheist, or agnostic.
Christians are still in the majority, but the gap's smaller than we expected.
If you're a Christian, the number of non-religious singles throws a wrench in your dating game. You don't want to ask someone out only to discover you've partnered up with an atheist. At the same time, you can't really have dates fill out a religious survey before grabbing coffee.
You might even worry about the online dating scene. Lots of dating sites are on the risqué side, and you wouldn't feel right about using them. It's hard to live out your religious beliefs when flipping through pics with enough skin to blanket the High Plains region.
We set out to find a Christian dating site where you can find your match without running into these problems. After reviewing a bunch, Christian Mingle was the last one standing.
First, it's open to people of all Christian denominations, including Catholics. Since close to 20 percent of Kansans are Catholic, that was a must. Second, it considers your personality and preferences when finding compatible matches. That means you'll have more in common than religion, although that'll be an important part of the relationship.
Finally, and maybe most importantly, dating is as wholesome as could be on Christian Mingle. It reviews pics before approving them, so you won't find anything that crosses the line here. Considering how wild some dating sites get, that's a huge relief for Christians.
Do you want to find a religious, compatible partner? Start by creating your free profile on Christian Mingle.
---
4. SilverSingles – Best for Finding Love Later in Life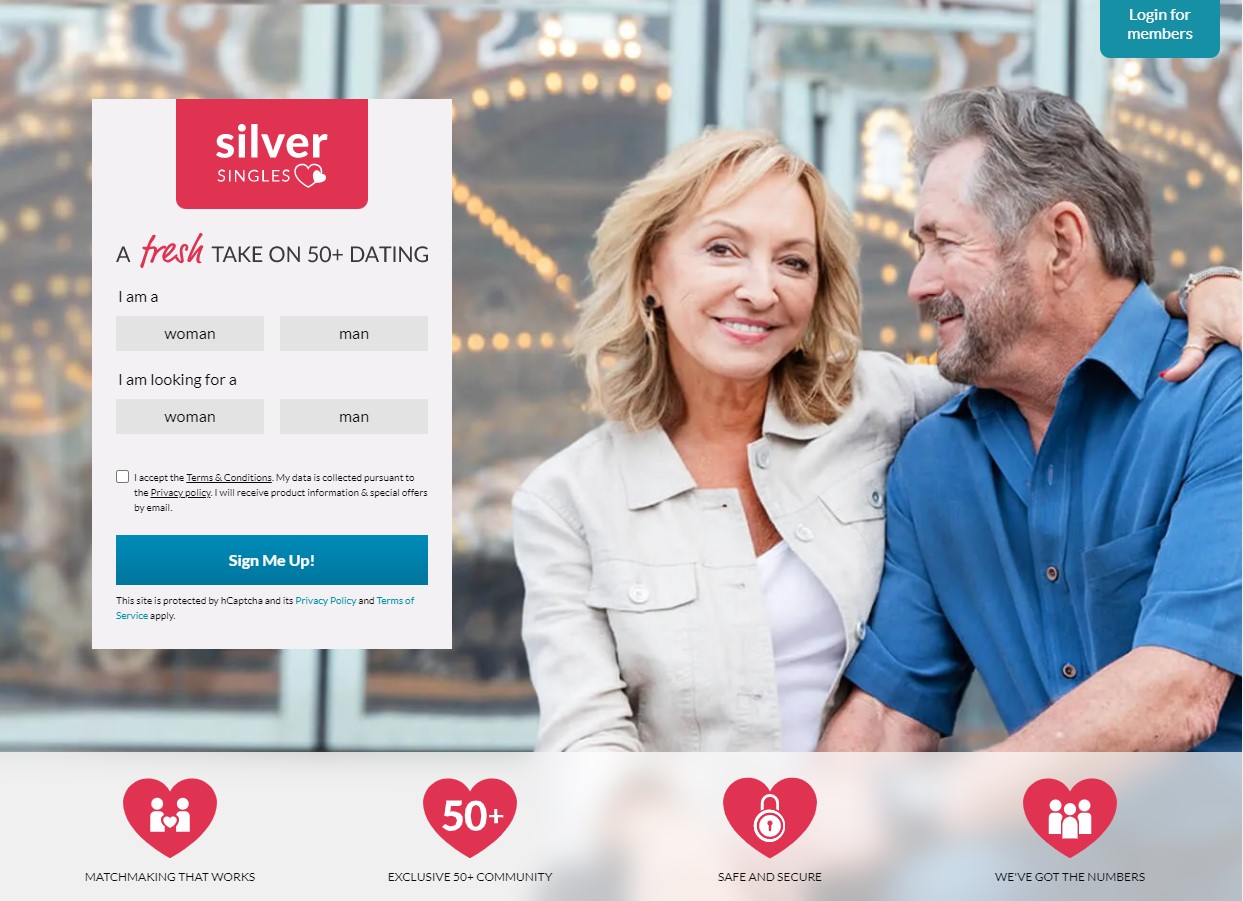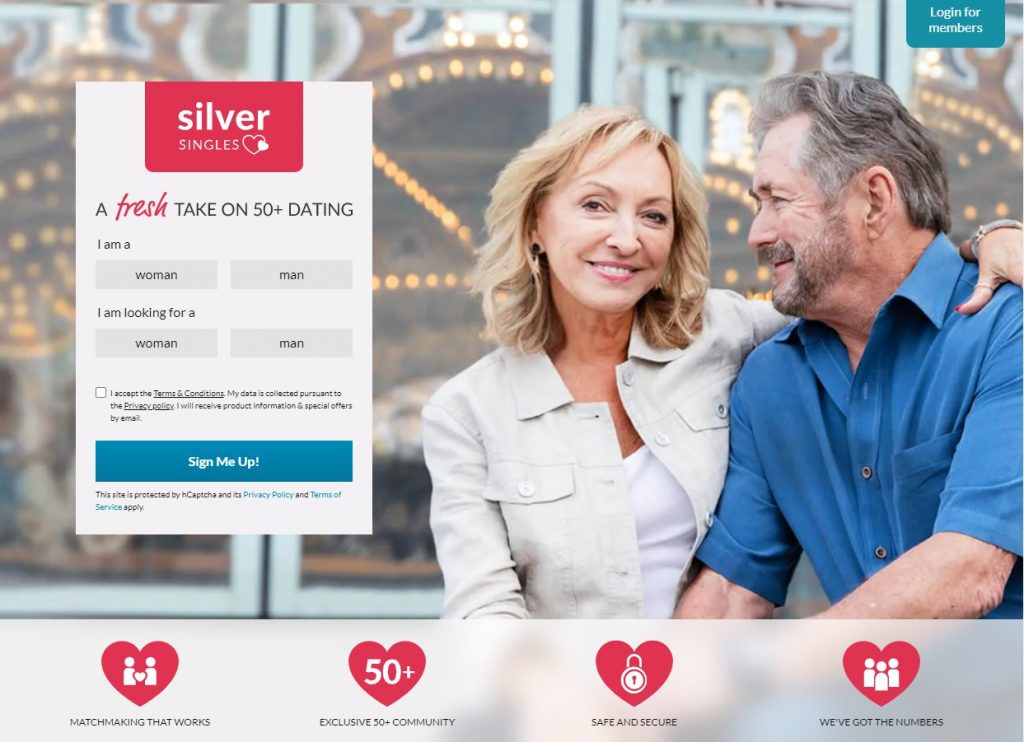 Who Will Love SilverSingles: Kansans' 50 and up looking for serious relationships
Who Might Not Enjoy SilverSingles: Seniors wanting to match with someone younger
Biggest Pro: Simple layout and easy-to-use features
Biggest Con: Free accounts don't include many features
Starting Price: Premium memberships start at $27.95 a month
If you're 50 or up, we have some great news for you. Kansas's younger population is on the decline, while the aging population is increasing. And you know what that means. The dating pool is stocked for the 50-and-over crowd.
And we don't mean the pool has a few extra fish, either. More than 30 percent of Kansans are 50 or older, and a ton of them are single. And while they're alone right now, most of them want to change that.
We just made it sound so easy, but we bet you're feeling a little rusty when it comes to dating. Your last date might have been decades ago, so you aren't sure how to start. And even if you do feel confident about meeting someone, online dating is probably a little intimidating. After all, it's not like you grew up with a computer and a cell phone.
We kept all of those issues in mind when searching for a Kansas dating app for seniors. After reviewing all the top sites, only one made the cut. It's called SilverSingles, and we think it's the best Kansas dating site for people 50 and older.
The exclusive 50-and-over dating site is a breeze to use, so you won't have to ask the grandkids to set up your profile or go through your matches. And speaking of matches, it sends members 3-7 high-quality profiles a day, so you'll know who to approach.
Are you ready to knock the rust off and take another crack at love? Go to SilverSingles today to set up your free account.
---
5. Zoosk – Best for Casual Dating and Lots of Options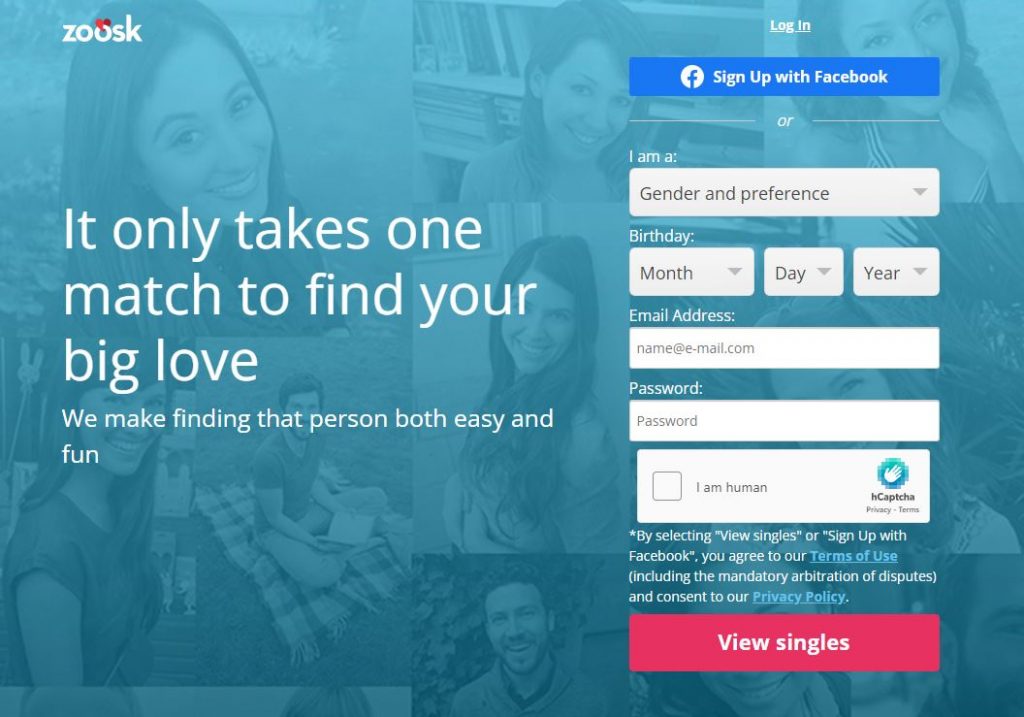 Who Will Love Zoosk: Singles that want lots of options in Kansas and around the globe
Who Might Not Enjoy Zoosk: Singles only interested in serious relationships
Biggest Pro: Diverse membership base
Biggest Con: Some features require Zoosk Coins
Starting Price: Premium memberships start at $10 a month
They say dating is a numbers game, and two numbers stood out to us when looking for the best dating sites for Kansas singles. First, almost 200,000 students attend college in the state each year. And second, over 900,000 people live in rural areas.
Both groups want access to lots of profiles, making Zoosk the right choice.
With more than 40 million members, college students and rural singles will have what feels like countless options. The app also makes it easy to expand your location so that you can browse singles in different cities and states.
College students also love the fact that almost all the members are into casual dating. But don't worry if you want something serious. You can search by relationship type to weed out people that don't share your dating style. You might not get as many matches, but there are so many members that you'll still have lots of choices.
This app has so much to offer Kansas singles, and you can get started for free. Begin by setting up a free profile on Zoosk today.

What is the Dating Scene in Kansas Really Like?
Dating's Cheap – Are you worried about having enough money to impress your date? According to 24/7 Wallstreet, this is one of the cheapest states for dating, so you can wine and dine that special someone without going over your budget.
It's Becoming More Diverse – Diversity isn't the first thing that comes to mind when thinking about Kansas, but the landscape is changing. The minority population has grown by more than 30 percent over the last decade, and interracial dating is more common.
Urban Areas are Booming – There's a lot of talk about rural Kansas dying since people are moving out of these communities. At the same time, the big cities are growing, increasing the number of dating opportunities. You can use one of the best Kansas dating sites to look for love in rural areas and big cities.
Outdoor Dates are Popular – It turns out that Kansas singles aren't as likely to spend an evening inside of a restaurant or a movie theater. When it comes to date night, they like to get outside. Expect to spend time stargazing, hanging out at the lake, and enjoying other outdoor activities.
Singles are Loyal – While there's always an exception to any rule, Kansans tend to be loyal and faithful. Once you catch someone's eye, expect the guy or gal to stick by your side. Now, some singles prefer casual dating, but most are upfront about that from the jump.
Politeness will Get You Everywhere – Kansans have traditional Midwestern values, and that includes politeness. You'll score some major points if you bring your manners with you to the date.
Singles Go the Distance (Literally) – Don't miss your chance at love just because someone lives a little farther away from you than you'd like. Most Kansans are more than willing to travel a bit for dates, so it's worth reaching out. You might find the love of your life a city or two over.

Best Cities for Dating in Kansas
Location is a big deal when dating. Some cities have more opportunities than others, making it easier to land dates. You can stick with your own area or change your app's location to look for guys and gals in one of the best cities for dating in Kansas.
Dating in Wichita
Best Wichita Dating App Recommendation: Christian Mingle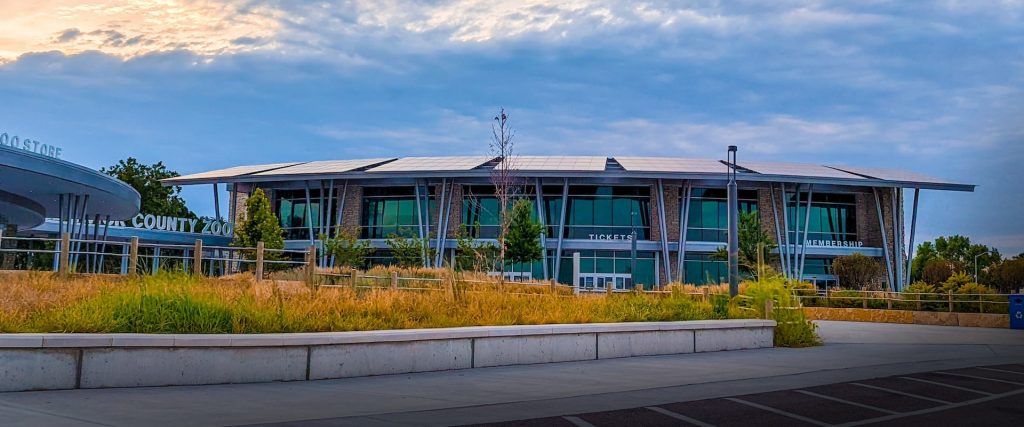 Did you know that Zillow named Wichita one of the best cities in the country for singles? According to the real estate website, Wichita has a lot of single adults and affordable housing. When you combine the two, it's easy to see why it's a great place to get lucky in love.
Now, we need to make a disclaimer. This might be one of the cities for singles, but the in-person dating scene is brutal. Some people manage to find partners through mutual friends, work, or church, but that's about it.
You might have been surprised to see us mention meeting dates in church. This is a religious city, with mass attendance more than double the national average. Religion might be declining around the country, but it's holding strong in Wichita.
With that in mind, Christian Mingle is an excellent fit here.
Population: 390,566
Men: 49.37%
Women: 50.63%
Never Married: 33.44%
Widowed or Divorced: 18.72%
Family Households: 60.1%
Median Age: 35.3
---
Dating in Topeka
Best Topeka Dating App Recommendation: EliteSingles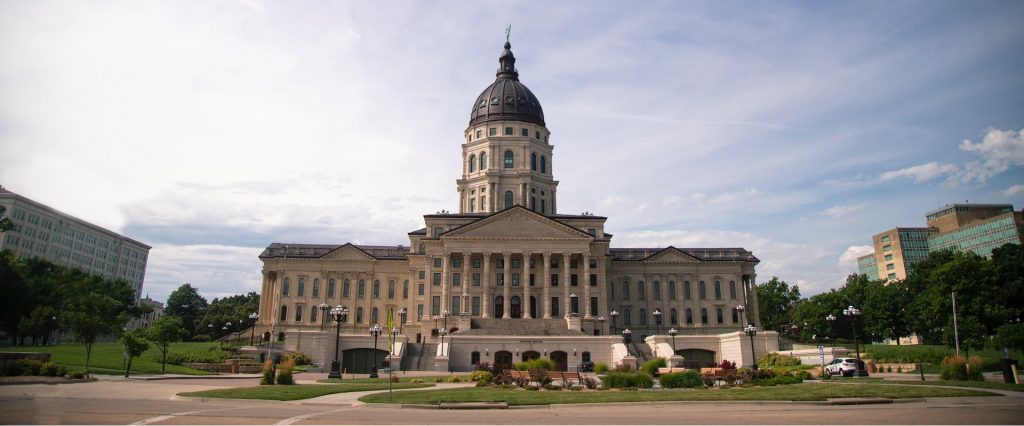 Most people don't consider Topeka a great city for dating, but we think that's a mistake. Professionals of all ages are moving here to fill roles in logistics and distribution, aerospace, and other industries, and we expect that to continue.
Oh, and around six out of ten residents are between 18-64, and only half the people here are married. See, the odds are in your favor when looking for love in Topeka.
Still, you might have trouble believing that if you've tried landing dates in Topeka. No matter how many times you hang out at bars, you can't find a plus one. You might have even joined an adult sports league, hoping to meet someone. And while you love your teammates, you don't love them that way.
But here's a piece of good news. We've heard countless stories about people meeting their special someone online. The in-person dating scene might be dead, but online dating is thriving.
Because the city is booming with professionals, EliteSingles is a great choice here. You can find people that just moved to the city for work, as well as men and women that have lived here for years.
Population: 125,819
Men: 47.65%
Women: 52.35%
Never Married: 31.38%
Widowed or Divorced: 23.25%
Family Households: 56.13%
Median Age: 38.1


Worst Cities for Dating in Kansas
So, we've covered the best cities for singles, and now, it's time to look at the worst. Don't worry if you live in one of these cities, though. We're going to recommend some Kansas dating sites that will help you beat the odds.
Dating in Kansas City
Best Kansas City Dating App Recommendation: Zoosk
KCK and KMO might be different cities, but the dating scene is pretty similar on both sides of the river. In fact, Sterling's Best Places listed them as the two worst places for dating.
So, what did KCK and KMO do to deserve this honor? Well, it has to do with the low number of young folks and a lack of dating options. The combination makes the dating scene seem impossible to navigate.
KCK singles are open to mingling at bars, and you'll find tons of folks watching the Royals and Chiefs across the river. Plus, we've discovered that the gym has become a hot spot for meeting up.
But there's a big problem with these methods. They tend to lead to friendships and nothing more. You have enough friends by now, so it's time to find a date. And when it comes to online dating in Kansas City, you can't beat Zoosk.
You can expand the distance settings to reach people at the University of Kansas or stick closer to home. Either way, you'll be pleased with all the options you can find on this Kansas dating app.
Population: 153,014
Men: 50.15%
Women: 49.85%
Never Married: 38.52%
Widowed or Divorced: 17.28%
Family Households: 63.67%
Median Age: 33.5
---
Dating in Overland Park
Best Overland Park Dating App Recommendation: eHarmony
There might be more women than men in Overland Park, but don't start singing "All the Singles Ladies" quite yet. See, there aren't that many available women (or men) in the city, explaining why it's often considered one of the worst spots for dating.
The bar scene is pretty hit-and-miss, mainly because so many people are already coupled up. And while lots of singles spend time outside, you're more likely to run into families than potential dates.
With such a strong family presence, we think eHarmony is the right choice for Overland Park singles. Download the app to find your happily ever after.
Population: 193,412
Men: 49.43%
Women: 50.57%
Never Married: 29.31%
Widowed or Divorced: 15%
Family Households: 63.48%
Median Age: 38.5


Craigslist Dating in Kansas
We noticed that a lot of Kansans search for Craigslist dating. The site stopped running personals in 2018, but singles still use Missed Connections. And while some people have found success, we don't recommend using it.
In fact, we want to warn against it.
Anyone can sign up and use Craigslist, and often, posters aren't who they claim to be. For instance, scammers often use bots to post, reply, and steal info. No wonder so many people talk about losing money on the site.
But what if the person is real? Well, that might be even worse. Some criminals use the site to find targets to rob. Plus, several murders are linked to Craigslist.
But the good news is you can stay safe while dating online. First, stick with the best Kansas dating sites when looking for a partner. We evaluated a number of factors, including the authenticity of the profiles and safety, so you're in good hands with these.
Second, go a step further and video chat before meeting in person.

Kansas Dating Sites FAQ
How Many People Have Internet Access in Kansas?
Around 85 percent of households in Kansas have broadband internet access, and the number is growing. That's one reason that online dating is becoming so popular here.
Can I Use More than One Dating Site?
While you can use as many dating sites as you want, it's hard to juggle a bunch of profiles and connections. We think you'll have the most success if you stick to a single app and don't recommend using more than two.
What's the Best Dating App in Kansas?
eHarmony is our favorite app for Kansas singles. However, we recommend selecting an app based on your situation and dating goals. For instance, if you want to keep things casual, go with Zoosk.