Are you tired of your dating life being "fair-to-middling" and want to take it to the next level? That'll be hard to do if you stick to the in-person singles scene, but you can level up in a big way by using online dating sites.
More Kentuckians have high-speed internet access than ever, and the state's had a spike in searches for online dating. It's clear that Kentuckians have digitized their love lives, so we set out to find the best dating sites in the state.
We reviewed dozens of apps, checking everything from the quality of the membership base to the features and success rates. When we finished, five apps were left standing. Check out the best Kentucky dating apps:
Top 5 Dating Apps in Kentucky in 2023
We're going to start with a breakdown of the dating apps so you can select one based on your relationship goals. Then, we want to share some insights on Kentucky's dating scene, including how it looks in the big cities versus the rural areas.
Are you ready to transform your dating life? Let's dive into our breakdown of the best Kentucky dating sites.
---
Jump to:
---
1. eHarmony – Best for Having Your Last First Date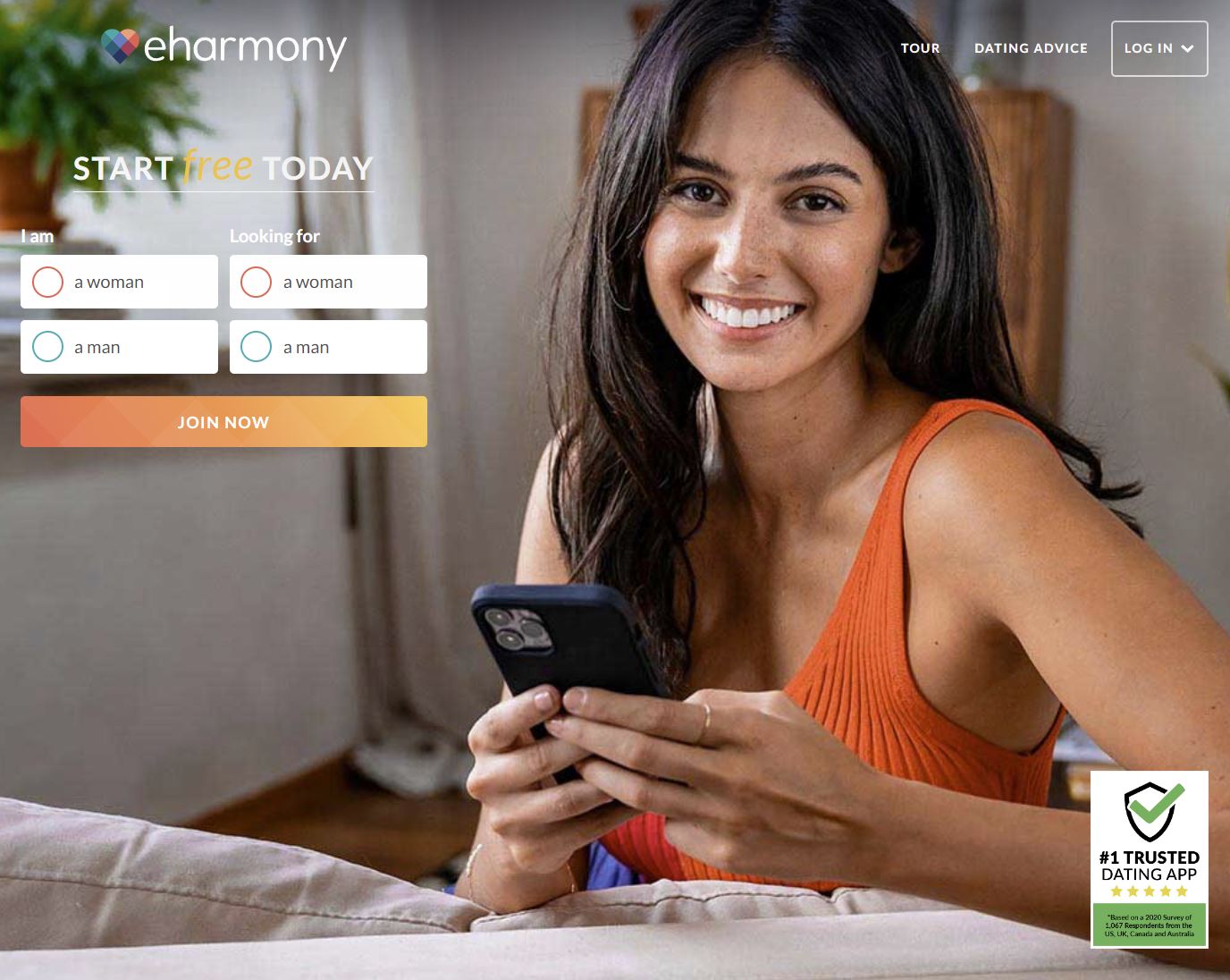 Who Will Love eHarmony: Kentuckians interested in long-term romance and marriage
Who Might Not Enjoy eHarmony: Casual daters who aren't ready to settle down with one person
Biggest Pro: Uses the 32 Dimensions of Compatibility to match people
Biggest Con: Longish sign-up process, but that allows the system to assess members' key personality traits
Starting Price: Premium memberships start at $21.54 a month
Did you know that Kentucky has one of the highest remarriage rates in the country? People get stuck on the marriage, divorce, and remarriage merry-go-round, and it's enough to scare some people away from commitment. Seriously, we've heard Kentuckians say that getting married is the nail in a relationship's coffin.
But what if those broken relationships were destined to fail from the moment the couples met?
That's often the case, according to clinical psychologist Dr. Neil Clark Warren. After conducting 512 divorce autopsies, he discovered that three-fourths of those unhappy couples never stood a chance.
Why? It's all about compatibility. If you don't have it, your relationship will fail in days, weeks, months, or years. It might be a fast or slow breakup, but it's coming.
Fortunately, Dr. Warren developed a system to bring compatible couples together, and you can access it on eHarmony. After filling out the sign-up questionnaire, eHarmony will use the 32 Dimensions of Compatibility system to match you with other singles. That means you'll avoid relationships that are destined to fail and start a romance that can last.
Think of divorce as a poison and this Kentucky dating app as the antidote. You can get your dose of love by creating a free account on eHarmony today.
---
2. Higher Bond – Most Christ-Centered Kentucky Dating App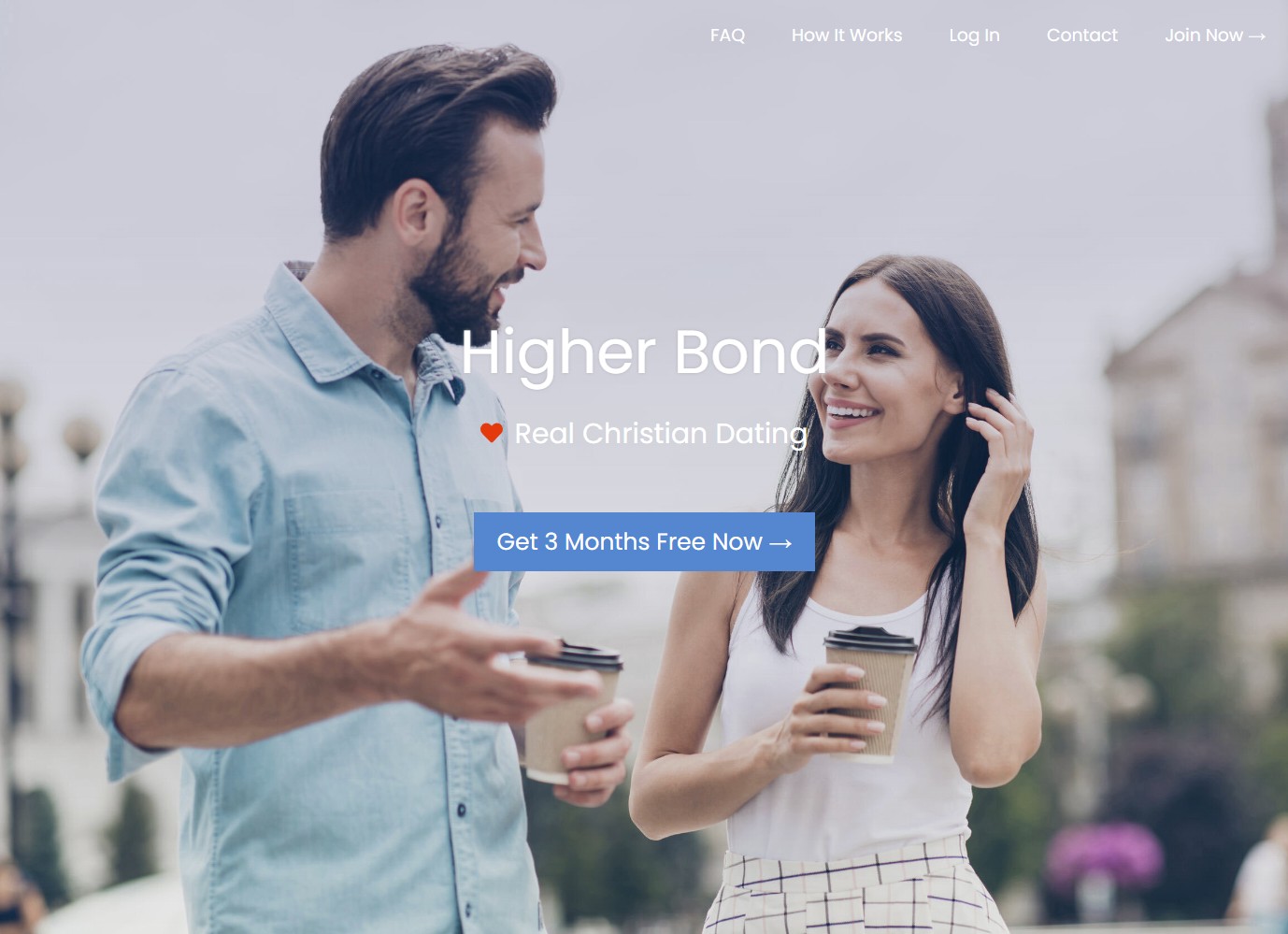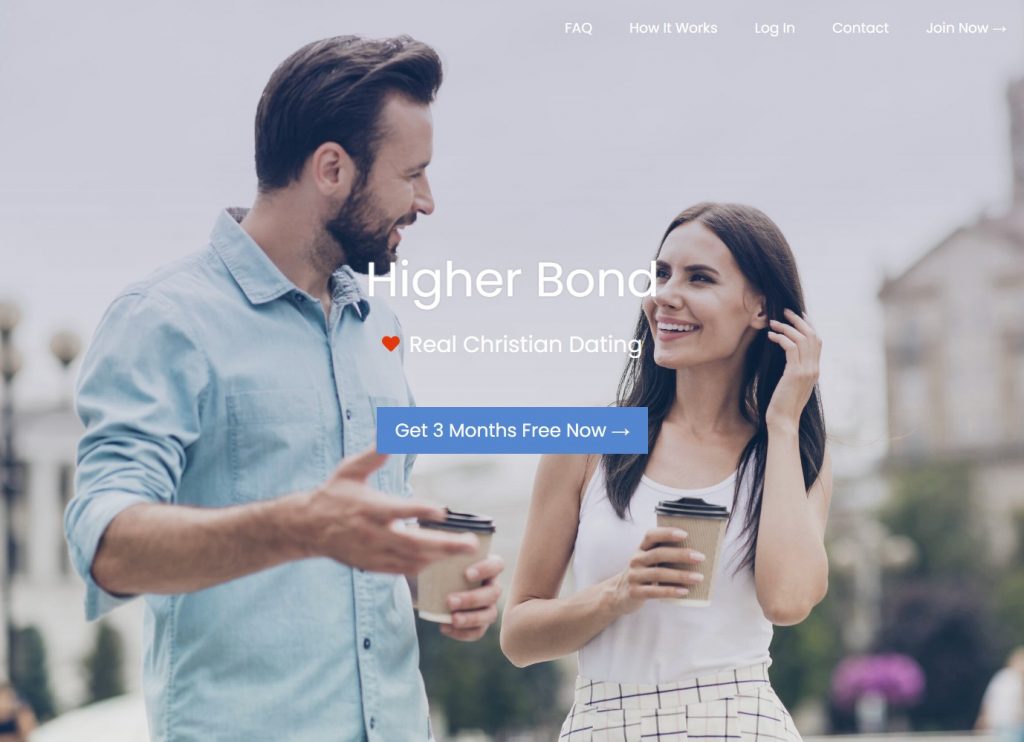 Who Will Love Higher Bond: Highly religious Christians seeking meaningful connections
Who Might Not Enjoy Higher Bond: Singles who aren't interested in relationships rooted in faith
Biggest Pro: Built with input from faith leaders and relationship counselors
Biggest Con: Officially launched in 2022, so it's still attracting members
Starting Price: First three months free
Depending on who you ask, Kentucky either is or isn't part of the Bible Belt. Even so, the fact that this is a religious state isn't up for debate. After all, 76% of Kentucky adults are Christians, and 63% are highly religious.
Even though most people here are religious, dating is hard for Kentucky's Christian population. Most Christians have discovered it's close to impossible to meet available singles in person, so they've turned to online dating. Unfortunately, that's created its own set of problems.
Many of Kentucky's Christians are uncomfortable with swiping culture and don't love the idea of speaking to tons of people to find "the one." Plus, a lot of folks say that religious dating sites put Christianity in the back seat. Sure, the members are Christian, but that's often in name only.
Fortunately, you can avoid all those problems by using Higher Bond.
Higher Bond relied on input from faith leaders and relationship counselors when creating the site, so it provides the ideal balance of religion and love. At the same time, religion is the driving force behind everything on Higher Bond.
And now for that swiping problem.
You'll receive a maximum of five matches a day, and you can't look at profiles beyond those matches. And don't worry if you don't feel right juggling conversations with five people. You can only send a message to one of your five daily matches, although you can continue the convo for as long as you want.
Your religion is far too important to cast to the side when dating. Fortunately, you can keep the faith while looking for love on Higher Bond. Set up a free account on the Kentucky dating site today.
---
3. EliteSingles – Best for Ambitious Singles Looking for Love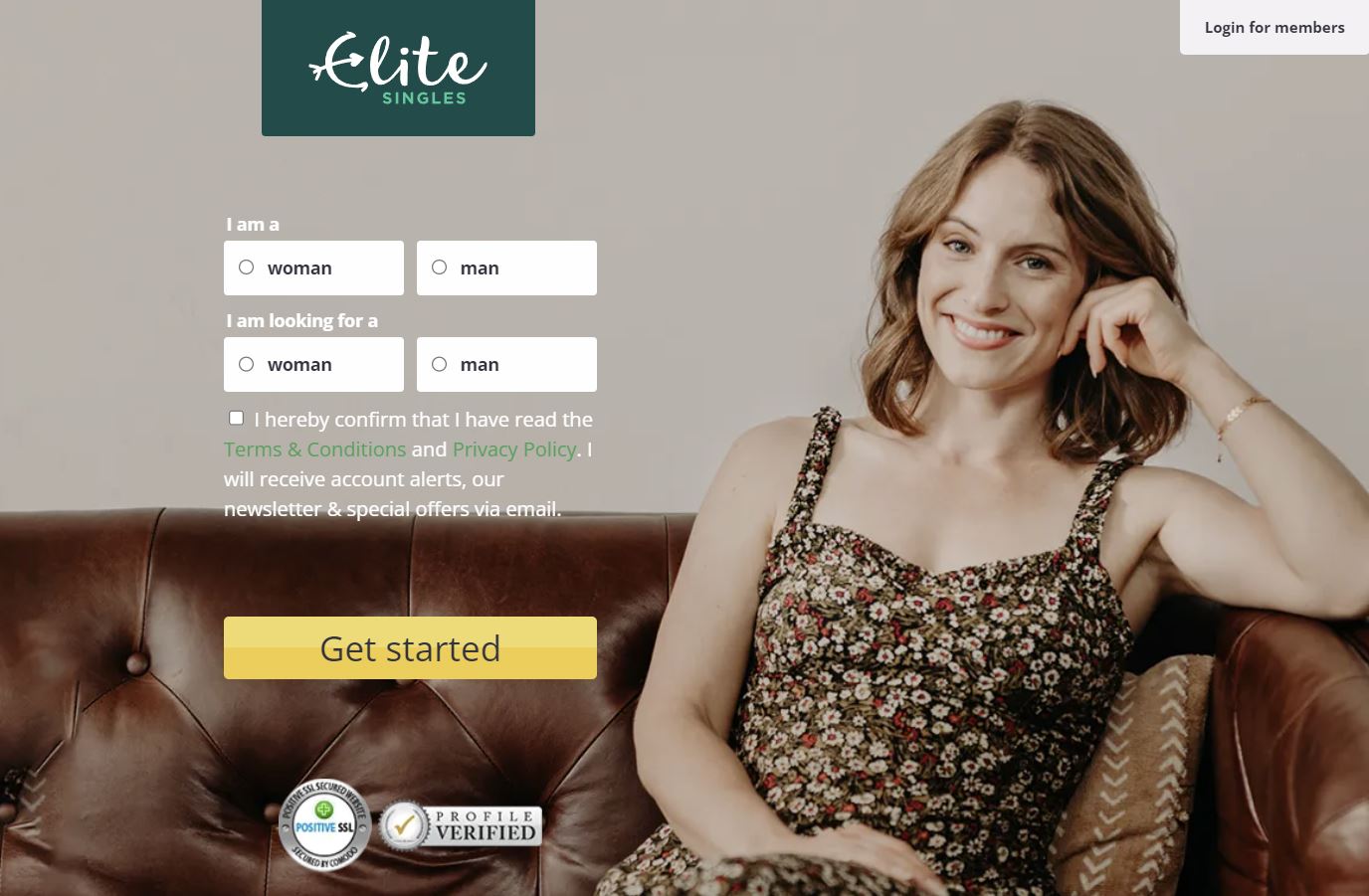 Who Will Love EliteSingles: Professional Kentuckians seeking successful singles
Who Might Not Enjoy EliteSingles: Non-professionals and those who prefer short-term relationships
Biggest Pro: Matches people based on the five-factor model of personality and individual preferences
Biggest Con: Free membership has limited features, so we recommend upgrading after trying the site
Starting Price: Premium memberships start at $27.95 a month
With its low cost of living and ample opportunities, Kentucky is a fantastic state for ambitious professionals. Talented men and women fill roles in tech, aerospace, and other key industries, and some even start their own businesses.
If you're a busy professional, you might have put starting a relationship on the back burner while climbing the career ladder. Now, though, you're ready to strike up a romance, only you have some concerns.
For instance, you might worry that you'll end up with a status seeker who cares more about your bank account than your personality. Plus, you can't help but worry that dating will take up too much of your time, and your work will suffer.
We understand your concerns and have a solution – EliteSingles.
Unlike dating sites that attract members on every rung of the career ladder, EliteSingles is designed for professionals. That means you won't find status seekers just looking for people who can take care of them. Instead, you'll browse profiles created by people who are on your level.
Oh, and EliteSingles won't take up much of your time. It only sends 3-7 matches a day, although you can look at other profiles if you want. That's not necessary, though, since the matching system is so on point. Seriously, you'll be a great fit for the people EliteSingles sends your way. Are you ready to add some love to your life? Head to EliteSingles to create a free profile today. You can also learn more by reading our EliteSingles review.
---
4. Zoosk – Best for Casual Dating, Minus the Creep Factor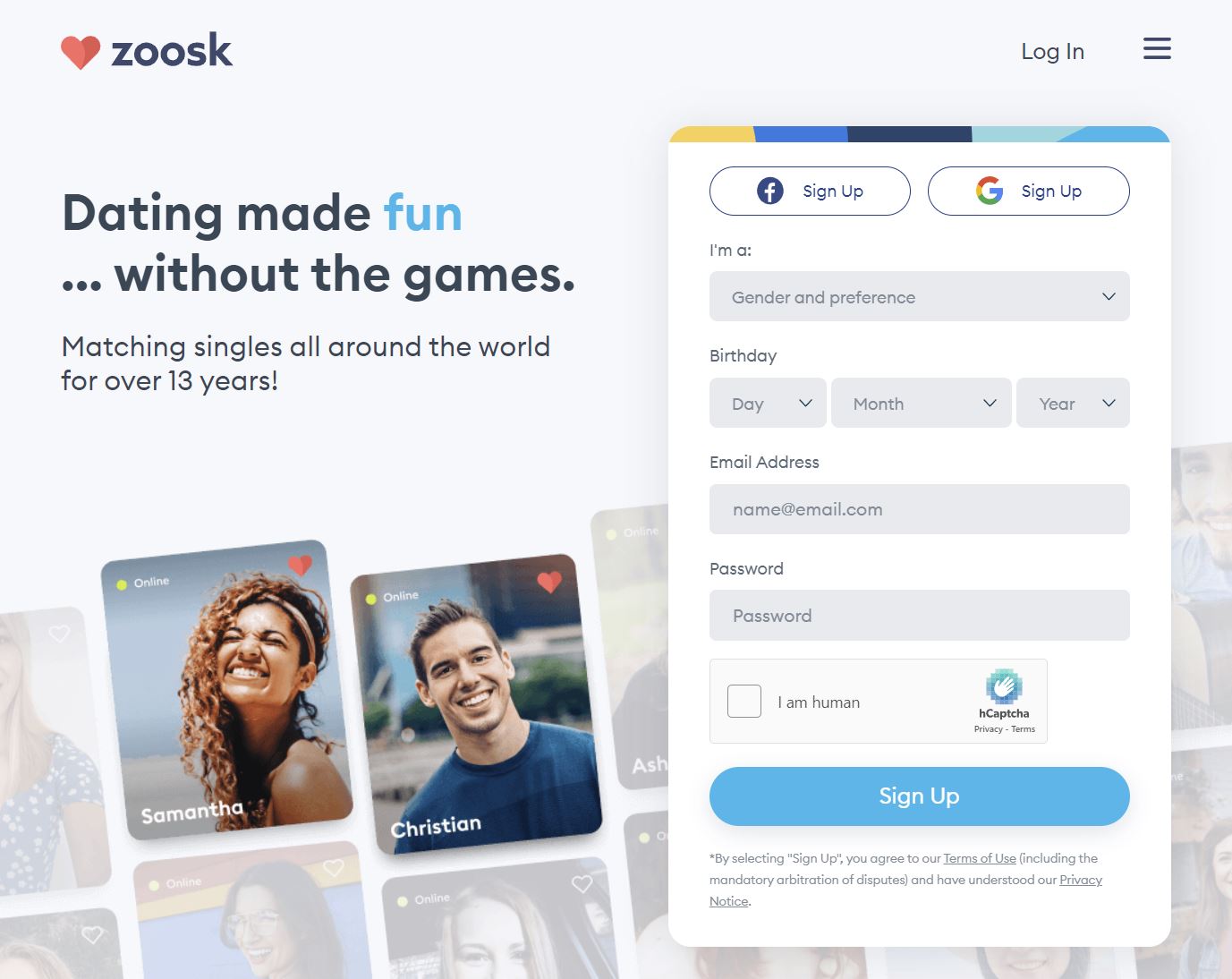 Who Will Love Zoosk: College students and other Kentuckians into casual dating
Who Might Not Enjoy Zoosk: Singles who are ready to find their forever partners
Biggest Pro: More than 40 million members who represent a variety of casual dating goals
Biggest Con: Need to use the site for a while to fine-tune your matches
Starting Price: Premium memberships start at $10 a month
Even with the high divorce rate, marriage is valued in Kentucky, explaining why the casual dating scene has gone underground. There are all kinds of seedy hookup sites for Kentucky singles, and to be honest, they don't feel safe. And as long as we're keeping it honest, your chances of meeting compatible dates on those sites are pretty slim, too.
Yep, we brought compatibility into casual dating, and we're not ashamed of it.
See, casual dating might mean a one-night stand, but you also might want to stick with the same person for a few weeks or months. That's way too long to spend with someone who makes your skin crawl.
If you want to avoid the creeps while enjoying casual fun, Zoosk is the Kentucky dating app for you.
Now, the sign-up process is as fast as all the other casual dating sites out there, so you can go on the prowl right away. But while you swipe and click, Zoosk's algorithm will work in the background, analyzing all your actions. Then, it'll use that info to find compatible matches based on what you want in a date.
You can keep things casual without getting seedy by using Zoosk. Head over to download it today.
---
5. SilverSingles – Best for Exploring a Stocked Senior Dating Pool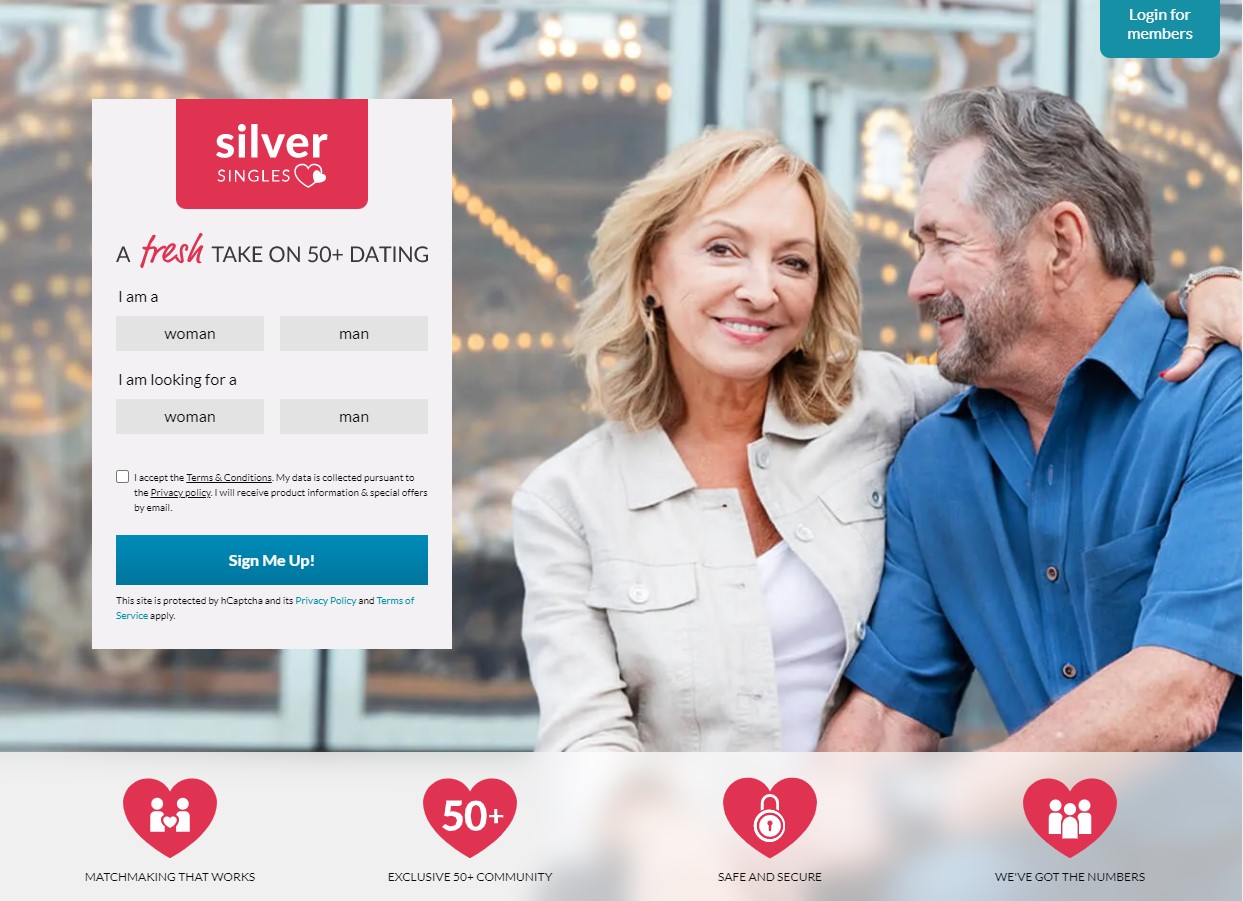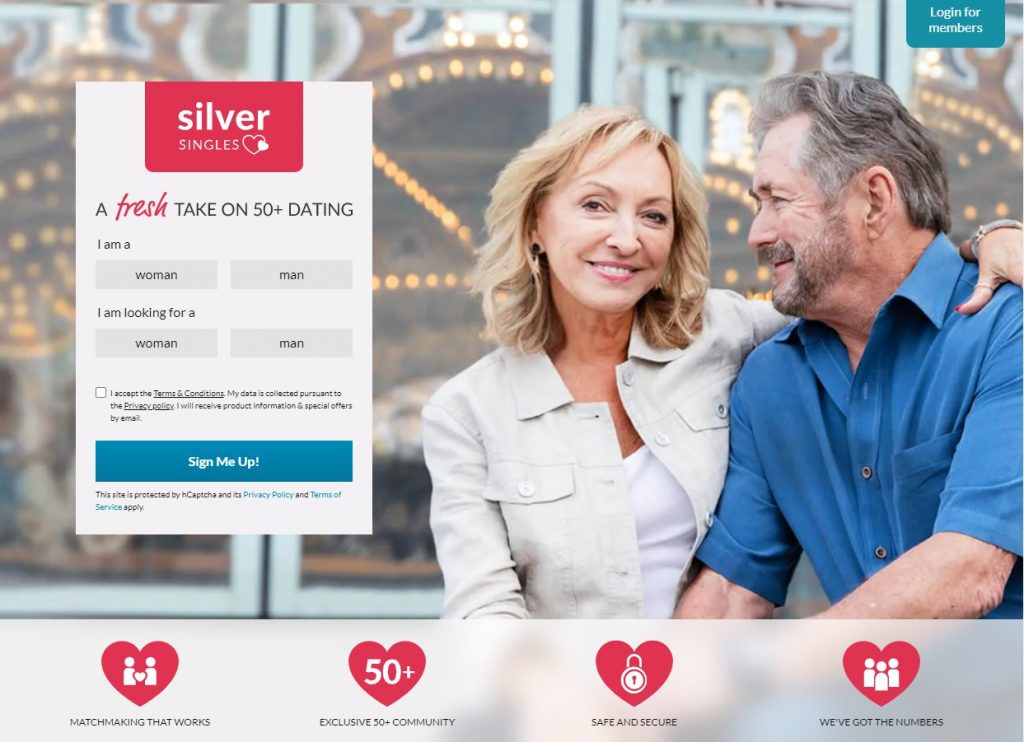 Who Will Love SilverSingles: Seniors who are interested in committed relationships
Who Might Not Enjoy Silver Singles: Kentuckians who want to date people younger than 50
Biggest Pro: Matching system is based on personality and preferences
Biggest Con: Profile pictures are blurred for free members
Starting Price: Premium memberships start at $27.95 a month
It might seem like Kentucky's dating scene only has young folks, but we have some news for you. Out of the approximately 1.4 million Kentuckians 50 and over, close to 13% of them are single. We pulled out our trusty calculator (OK, Google) and found out that means there are over 180,000 single seniors.
That's around the population of Bowling Green, Owensboro, and Covington combined, so the options are clearly there.
Even so, single seniors are spread out across the state. That means you might only have an eligible person or two in your neighborhood, so you need to branch out to find "the one." Fortunately, that's a lot easier now that dating has gone digital. You can just log into a dating app, create a profile, and see other eligible seniors in Kentucky and around the globe.
We set out to find the best senior dating site, and SilverSingles was the winner.
SilverSingles stands out in tons of ways, including the quality of the profiles. Most members add lots of details, and all the profiles contain personality info based on the sign-up questionnaire. That means you can find out if someone's a good fit by clicking on their profile.
The matching system is also fantastic, and the site's easy to use. Check it out yourself by setting up a free account today.

What is the Dating Scene in Kentucky Really Like?
Most Men are Open to Casual Dating – According to OkCupid, almost 70% of men in Kentucky are down for casual relationships – compared to fewer than 30% of the women. Fortunately, Zoosk provides a pretty even gender balance of men and women who are into casual dating.
Facebook Dating is Popular (and Dangerous) – We noticed that a lot of Kentucky singles use Facebook Dating to find partners, but we want to issue a warning. Catfishing scams run rampant on Facebook, so consider using one of the Kentucky dating sites from our top five list instead.
Not Everyone is Religious– Most Kentuckians are Christians, but over 20% of the population isn't affiliated with a religion. Non-affiliated people tend to gravitate to big cities like Louisville, while Christians fill the rural areas.
Coming on Too Strong is a Dealbreaker – We've heard of a lot of budding romances failing after a guy or gal comes on too strong. Singles here like to take things slow and build up to serious, committed relationships. Try to pump those brakes so you can build something that lasts.
Single Parents Use Dating Apps – According to the CDC, more than 40% of births in Kentucky are to single parents. We've noticed that a lot of single moms and dads use Kentucky dating apps. Most are upfront about having children, so you can choose if you want to start a convo with a parent or not.
Men are Chivalrous – Guys here tend to open doors and pay for dates, and most women are more than happy to let them. However, some younger folks are changing things up by going Dutch on dates. Check out our article on how to treat a woman on the first date, so you'll have a better idea of how things should go when you're out with a special someone.
Commitment is Taken Seriously – Guys and gals in the Bluegrass State honor their commitments and aren't likely to cheat. There's no need to track your partner's phone or look for signs of cheating. Faithfulness is part of that Kentucky DNA.
Online Dating is Expanding – More Kentuckians have gained internet access, explaining the explosion of online dating here. These days, Kentucky dating apps are the best way to find love.
Some Messages Get Lost in the Shuffle – Kentucky singles don't waste their time replying to messages that don't stand out. Find out how to send the perfect online dating first message so you'll get more replies.
Family Meals Mean It's Getting Serious – Men and women tend to introduce their partners to their parents when things get serious. And let us tell you – you can bet some home cooking will be involved when you meet mom and dad. No matter how the evening goes, you'll leave full as a tick.

Dating in Louisville
Best Louisville Dating App Recommendation: eHarmony and Zoosk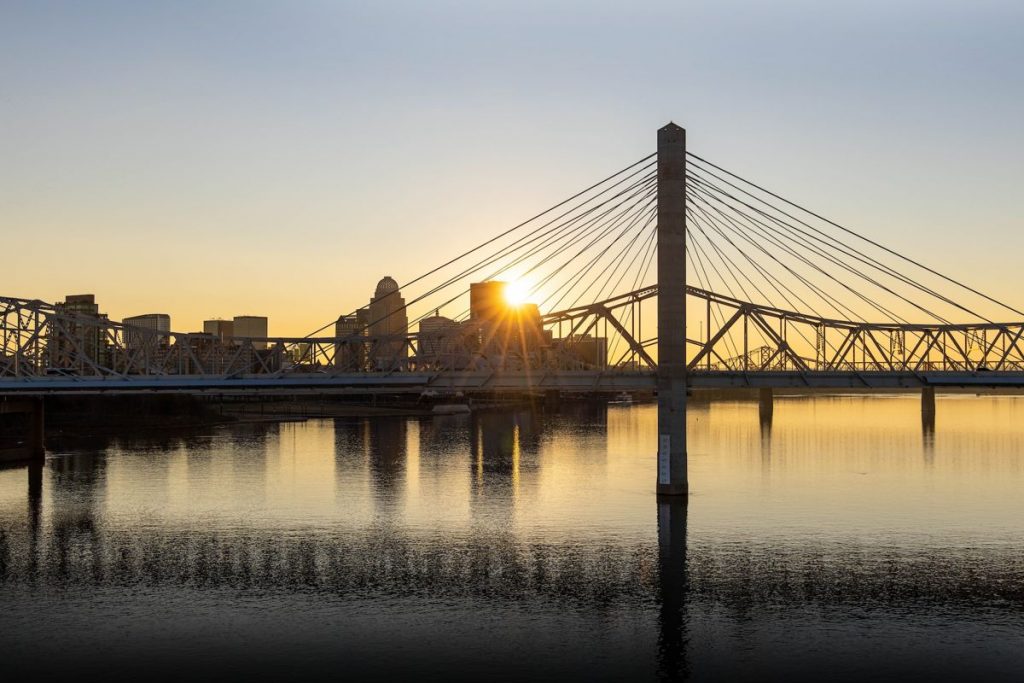 It's amazing how many different folks you can encounter when walking down the street in Louisville. There are families, young professionals, retirees, and college students, all mixed into one diverse group.
That makes Louisville a fantastic place to live, but we've noticed the dating scene can be hard to crack. See, the men and women here have high standards and aren't down for settling. They also aren't down for going out with people unless there's a real connection.
That explains why few people score dates in bars. It's hard to make real connections when downing bourbon and participating in pub quizzes. They might walk away with a few bar buddies, but that's it.
Now, we've heard of a lot of Louisville singles hoping to land dates while engaging in hobbies. They say it's easier to get to know people when enjoying something they love, and we get that for sure. Still, it's not a very good method for finding dates. People tend to get lost in the activity, making it hard to form the strong connections people here crave.
And that brings us to another problem…
Most Louisville singles aren't open to giving out their digits when meeting someone in public. They like to get to know folks before exchanging their info, so a single meeting in public isn't enough to move things along. And that's why Kentucky dating apps are the way to go in Derby City.
Because Louisville singles crave strong connections, we recommend eHarmony for most of the guys and gals here. That being said, we'd never forgive ourselves if we left the college students out. If you're still in school, download Zoosk to find your next date.
Population: 741,246
Men: 48.3%
Women: 51.7%
20-24: 6%
25-34: 13.8%
35-44: 12.8%
45-64: 26.6%
65+: 15.9%
Bachelor's Degree or Higher: 29.99%
Unmarried: 53.45%
College Students: Over 39,000

---
Dating in Lexington
Best Lexington Dating App Recommendation: EliteSingles and Zoosk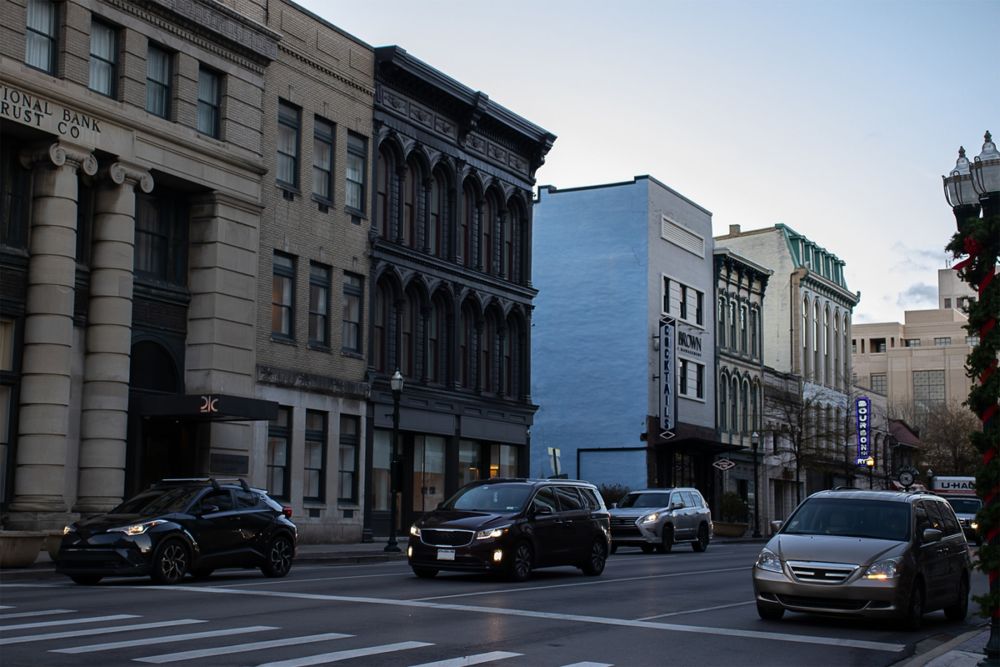 Home to the University of Kentucky, most people think of Lexington as a college town. And it's true that college students and Wildcat Blue fill the streets here. However, the city's a big draw for equestrians and retirees, and you'll see a lot of families here, too.
As you can imagine, this diverse mix impacts the dating scene.
Lexington's breweries are at the center of the dating scene, especially for young professionals. Some attend Salsa Night, Brew, and Groove at Blue Stallion Brewing Co., while others just sip beer and hope to meet people. Some singles also participate in video speed dating, but from what we've heard, it's typically a bust.
And then, of course, there's the campus, especially during basketball season. You don't need to be a student to cheer on the Wildcats, but gameday is far from the time to get dates.
See, Lexington singles are often hesitant to connect with people they don't know in person. That makes finding friends hard and landing dates even more challenging.
Well, unless you switch things to apps…
Lexington is the top city in Kentucky for young professionals, so EliteSingles is our go-to choice for most singles. Now, if you're still in college, you aren't ready to dive into the professional dating pool just yet. Instead, we recommend using Zoosk.
Population: 323,472
Men: 49%
Women: 51%
20-24: 8.8%
25-34: 14.3%
35-44: 13%
45-64: 24.5%
65+: 14.3%
Bachelor's Degree or Higher: 40.93%
Unmarried: 54.12%
College Students: Over 46,000
---
Dating in Rural Kentucky
Best Rural Kentucky Dating App Recommendation: Higher Bond
Almost a quarter of Kentuckians live in rural areas, adding a wrinkle to the dating scene. It's hard to find people to date when you don't have any neighbors, but we have some good news for you. The state has made a big push to get high-speed internet to rural residents, so now you can hop online to find your match.
Rural Kentuckians tend to be more religious than their urban neighbors. You can see proof of this when looking at Hickman County. Religious service attendance here is more than double the rest of the state, and many people prioritize religion.
While Hickman County is the most religious place in the state, you'll see this over and over in rural communities. You'll also notice it on dating apps. A lot of singles add info about their devotion to their profiles, so it's clear that people here want religious mates.
That's why Higher Bond is our favorite Kentucky dating app for rural residents. You can find someone who's just as devout as you are and start building a life together.
Rural Population in 2010: 1,010,088
20-24: 58,706
25-34: 121,057
35-44: 134,133
45-64: 287,708
65+: 149,343
Most Rural Counties: Hickman, Robertson, Cumberland, Owsley, and Carlisle Counties


Kentucky Online Dating FAQ
What is the Most Legit Kentucky Dating App?
eHarmony has a proven track record of success thanks to its intensive matching system. While it's the most legit dating app, we've also vetted Zoosk, Higher Bond, EliteSingles, and SilverSingles. Each of these Kentucky dating apps has led to successful connections.
Is Online Dating in Kentucky Safe?
According to reports, Kentucky is one of the safest states for online dating. Still, we recommend video chatting with your dates before meeting in person. eHarmony and Zoosk both have video chat built into the apps and websites. You can also use FaceTime, Google Duo, Zoom, or another video chat service to connect before a meeting.
Do Dating Sites Have Mobile Apps?
Zoosk, EliteSingles, SilverSingles, and eHarmony have websites and mobile apps. Higher Bond doesn't have a mobile app, so you have to access it online. However, you can use your phone to pull up the mobile version of the website.