According to WalletHub, Louisiana has the highest share of single adults in the country. But while that's great news, it can still feel like the world's against you when you're trying to find a plus one. See, social groups tend to form early here, making it hard to meet new people to date.
And that explains why searches for "Best dating apps" have exploded in Louisiana.
Unfortunately, a quick Google search can leave you with more questions than answers. You'll come across all kinds of apps without any idea of which one to use. But fortunately, you've landed in the right spot to get the answers needed to transform your dating life.
We went beyond Google to review real user data and insights. After hours of research, we uncovered the five best Louisiana dating apps. Here's a sneak peek at our top choices:
Top 5 Dating Apps for Louisiana Singles
---
Stick around to find out which of the five Louisiana dating apps is right for your dating style. Also, get some helpful info about the state's dating scene, and find out which apps are right for your specific location.
As you can see, we have a lot of exciting info to share, so let's get started. Before long, you'll know everything necessary to be a dating pro in Louisiana.
Jump to:
---
1. eHarmony – Best for Starting a Relationship that Will Last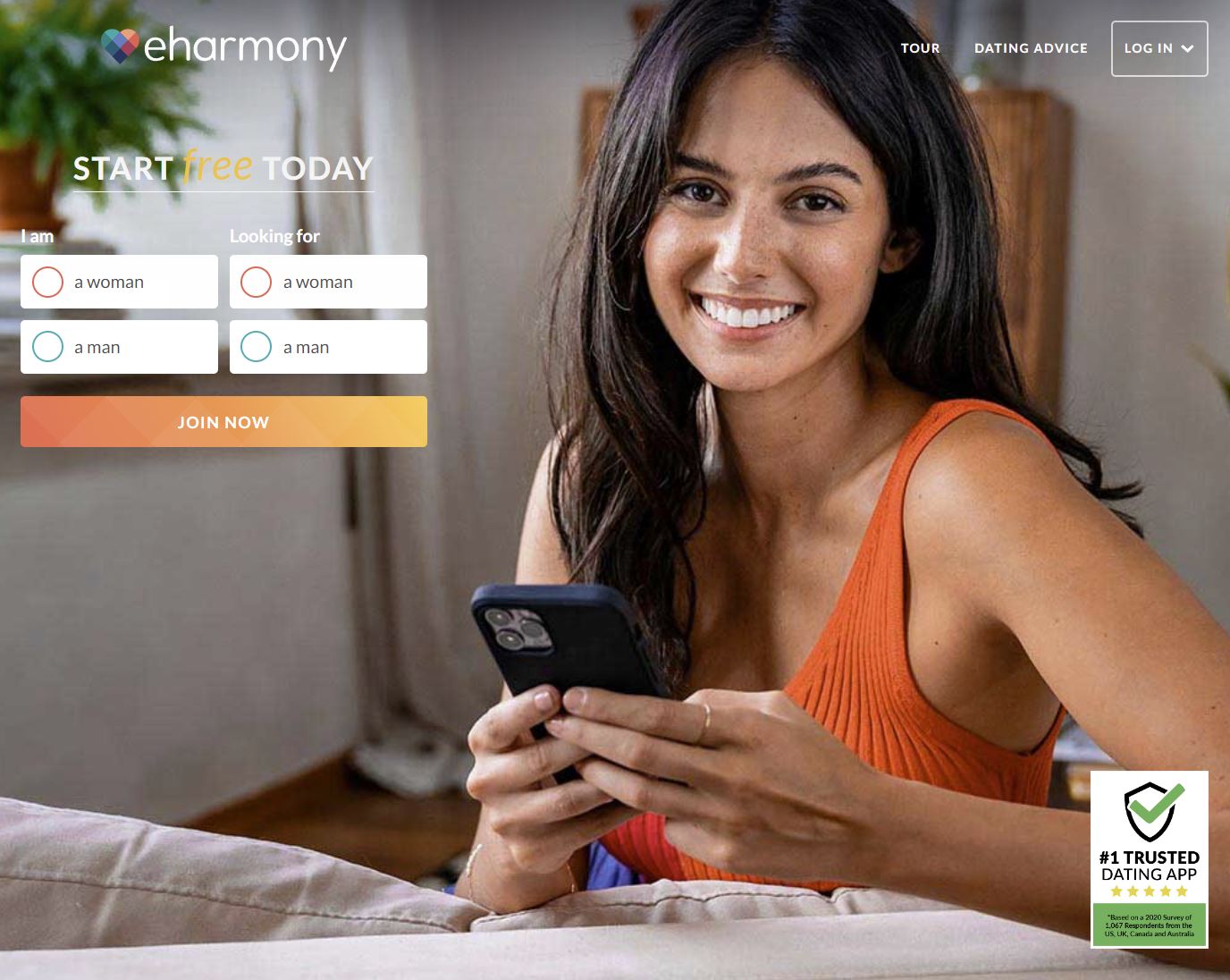 Who Will Love eHarmony: Singles who are ready to find their forever partners
Who Might Not Enjoy eHarmony: Casual daters who aren't ready to settle down
Biggest Pro: Psychology-based matching algorithm pairs people based on compatibility
Biggest Con: Free memberships have limited features
Starting Price: Premium memberships start at $21.54 a month
We noticed that a lot of folks here are ready to settle down with lifelong partners. Unfortunately, far too many couples connect based on superficial factors. Then, they realize they aren't compatible.
For instance, a shared love of LSU football can cause sparks to fly. And hey, we get that it's easy to fall for someone who realizes Nick Saban is enemy number one, and houndstooth hats are off-limits. But football season only lasts for a handful of months, and "Geaux Tigers" tattoos aren't enough to keep you together in the off-season.
If you find yourself connecting with incompatible people, it's time to turn to eHarmony.
The Louisiana dating app goes beyond superficial factors by evaluating key personality and lifestyle traits. It even looks at relationship styles and how people communicate before choosing matches. That means you can find a partner who loves LSU football while sharing your overall views and values.
If you're ready for a serious relationship, head to eHarmony to set up your free account today.
---
2. Zoosk – Best for Casual Fun and Short-Term Dating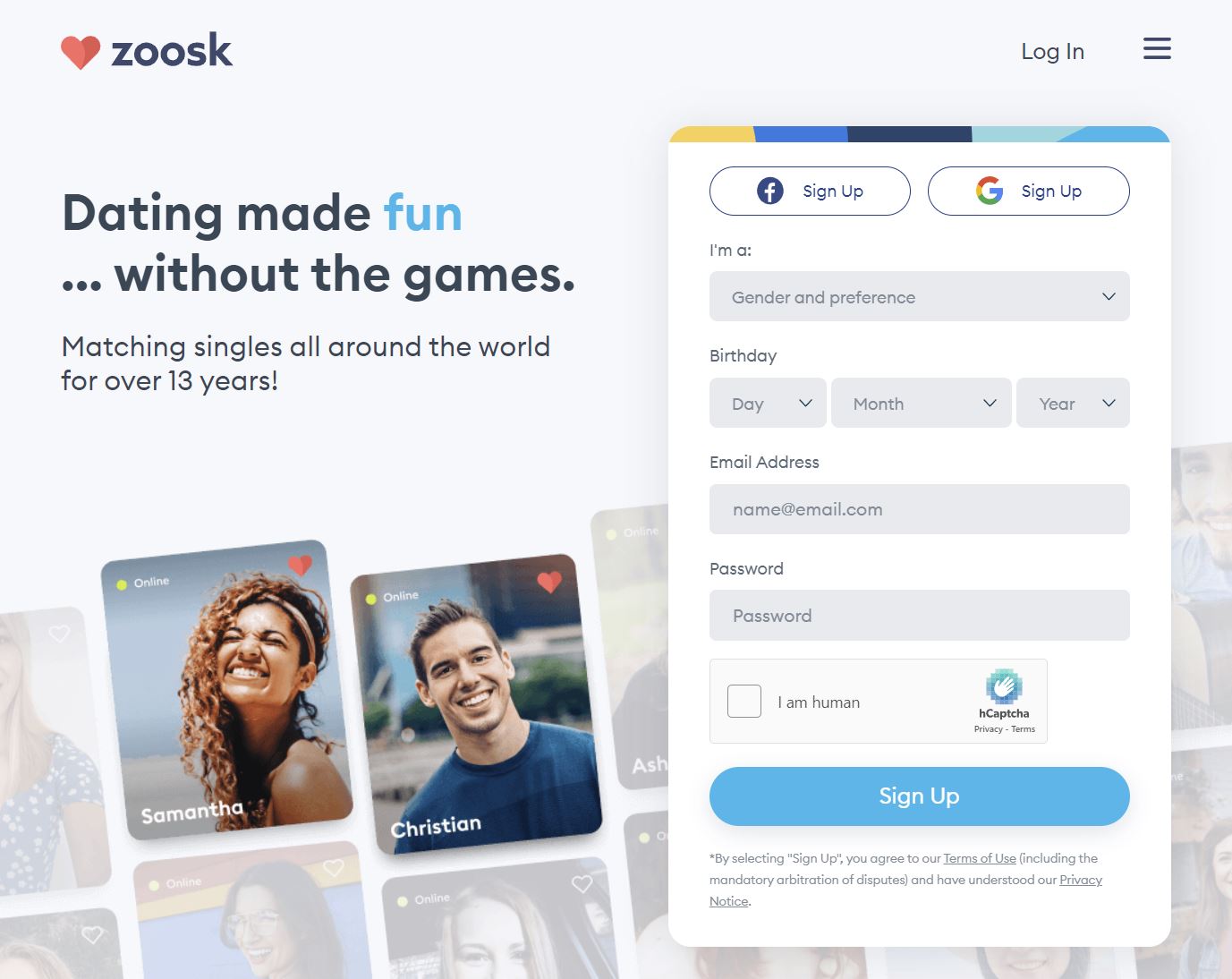 Who Will Love Zoosk: College students and others interested in hookups or casual relationships
Who Might Not Enjoy Zoosk: Singles who are ready to settle down
Biggest Pro: Most of the 40 million plus members are seeking casual relationships
Biggest Con: Need to use the app regularly before it finetunes your matches
Starting Price: Premium memberships start at $10 a month
So, there's a myth that everyone in Louisiana wants to get married right away, but we're here to refute that. Between the college students and the influx of tourists, the casual dating scene is as hot as the summer in Louisiana.
Take LSU, for instance.
We've spent some time in Death Valley during college football season, and let us tell you, bringing a date to the game is almost as important as wearing purple and gold. Most of the people in the student section are coupled up, and a lot of the pairings change from one game to the next.
That's casual dating at its finest.
You can see the same thing play out in touristy areas, such as Bourbon Street. Seriously, just walk up and down Bourbon Street for a bit to see the ever-changing couples. You might notice some of the same locals, but the tourists constantly change.
If you're part of the rapidly revolving casual dating scene, you need to land lots of dates to keep your schedule full. And that's where Zoosk comes into play.
With more than 40 million members, you'll never run out of potential dates here. Plus, it's really popular in Louisiana. Zoosk checked its user data and discovered that Louisiana has more mobile users than any other state.
Whether you need a special someone for gameday or you're down for some fun with a tourist, Zoosk is the Louisiana dating app for you. Give it a try by setting up your free account.
---
3. Higher Bond – Best for Starting a Faith-Centric Relationship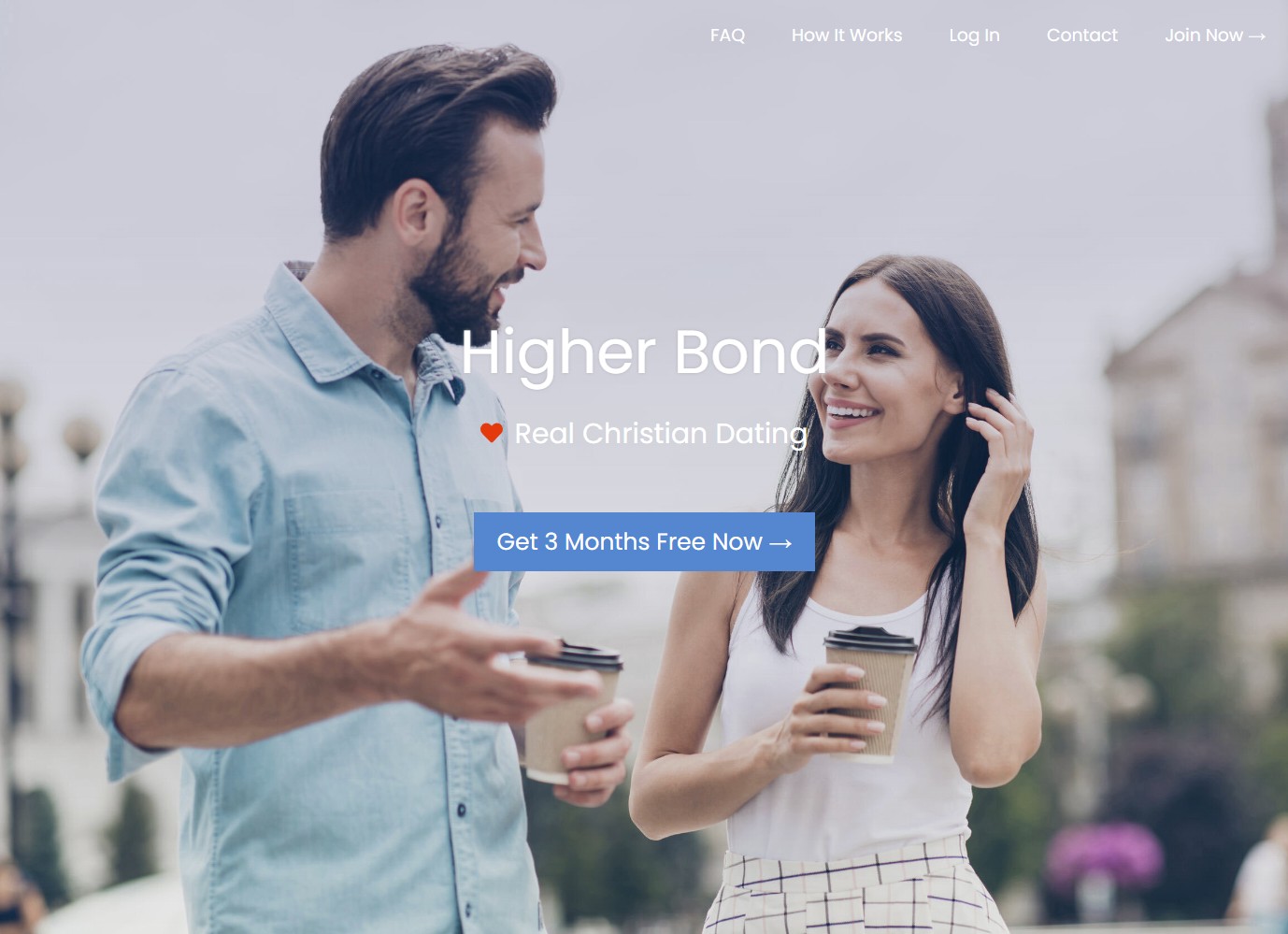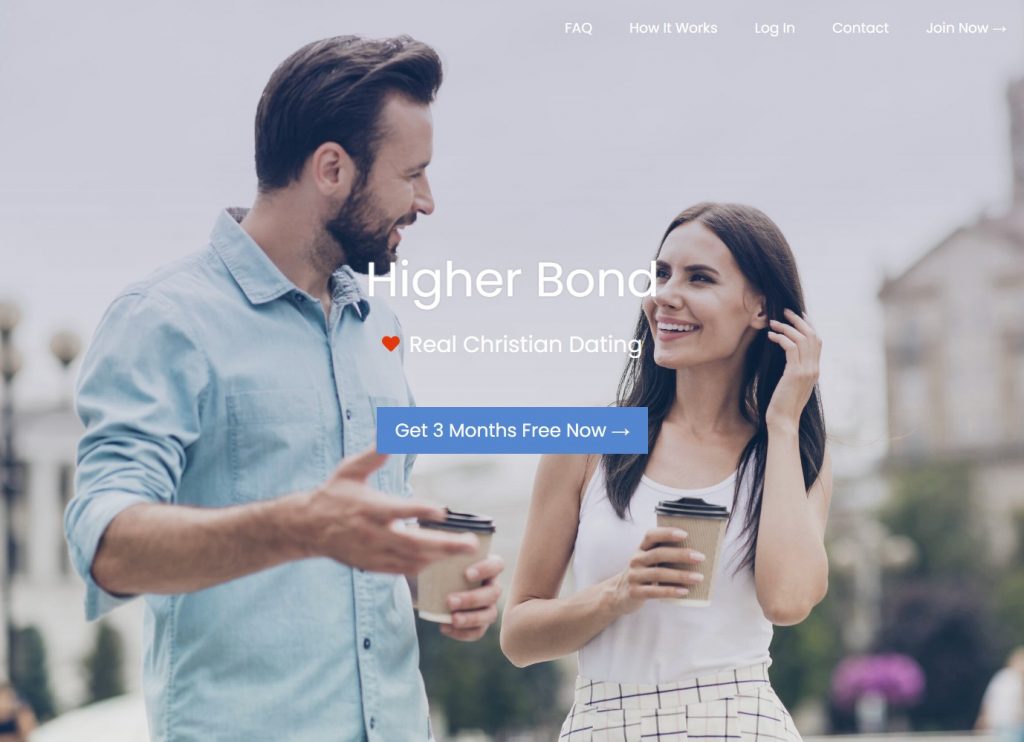 Who Will Love Higher Bond: Christians looking for partners who have the same outlook on religion and relationships
Who Might Not Enjoy Higher Bond: Singles who don't prioritize religion when dating
Biggest Pro: Eliminates online dating burnout while promoting connections by only sending 3-5 matches a day
Biggest Con: Launched in August of 2022, so the membership base is still small (but growing by the day)
Starting Price: First three months free
According to the Pew Research Center, only three states are more religious than Louisiana. In fact, over 70% of the residents here identify as "highly religious," and many of them go to church each week.
But here's something to consider…
Even though 84% of Louisianans are Christian, it's a diverse group. For instance, 22% of residents are Historically Black Protestants, while 27% are Evangelical Protestants. And let's not forget the Catholics, who make up 26% of Christians in the state.
Is your head spinning yet? After looking at those numbers, it's clear that finding a Christian is easy, but meeting a person who shares your specific values and views is much harder.
Or at least that's the case when looking in person. It's a breeze when you use Higher Bond.
Faith leaders and relationship counselors helped develop the algorithm, and it does a fantastic job of matching people based on how they live out their faith. Seriously, the algorithm considers things that other Christian dating apps don't, and the end result is a match made in relationship heaven.
Do you need another reason to try this Christian dating site? Higher Bond is offering a free premium membership for three months for all new members.
Check it out by setting up your free account today.
---
4. EliteSingles – Best for Professionals Looking for Serious Partners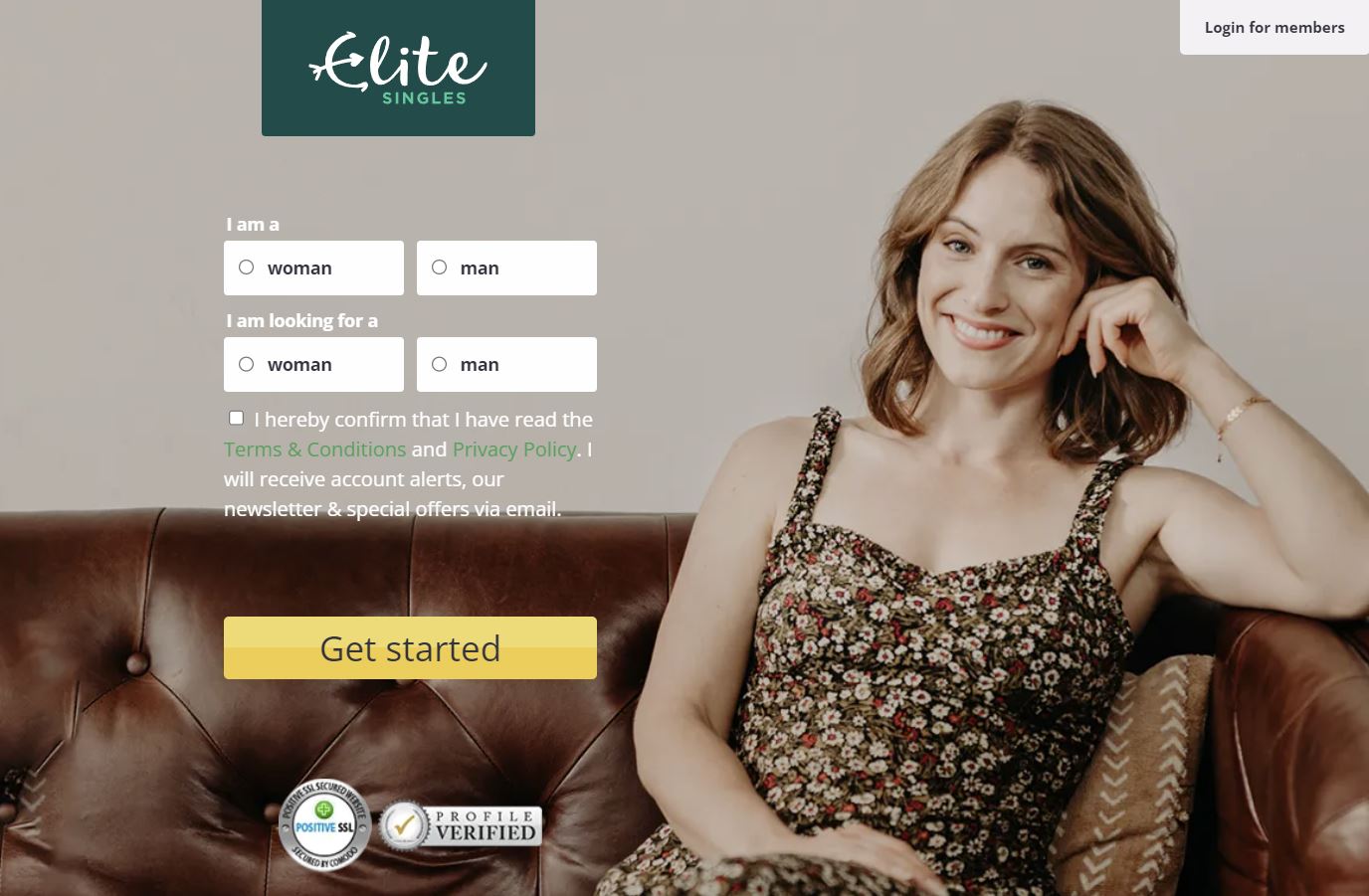 Who Will Love EliteSingles: Career-oriented singles interested in dating other professionals
Who Might Not Enjoy EliteSingles: Louisianians who aren't serious about their careers
Biggest Pro: Approximately 2,500 people find partners each month
Biggest Con: Few options for professionals interested in casual dating
Starting Price: Premium memberships start at $27.95 a month
Many people think of Louisiana as laid back, and it's true that folks can spend an entire day chowing on crawfish and watching football. But don't let that laidback nature fool you. Louisiana is home to many successful professionals who work in oil and gas, law, cybersecurity, and other key industries.
If you're standing at the top of the career ladder, you likely want a professional mate by your side. But finding one in the wild can get complicated.
See, people in Louisiana are so unpretentious that it's hard to know if you're chatting with a CEO or a blue-collar worker. This can leave you in dating limbo when deciding what to do. You don't want to ask for a resume before moving forward, but you also don't want to commit to a non-professional.
Fortunately, you can avoid that situation by using EliteSingles.
As you can tell by the name, EliteSingles is different from most dating sites. It was made for career-oriented singles who want serious relationships, so you can move out of limbo and head straight into love when using it.
Oh, and get this: You'll only receive 3-7 matches a day, so it's easy to balance dating with your demanding career. Check it out by setting up a free profile on EliteSingles today.
---
5. SilverSingles – Best for Cashing in on a Second Chance at Love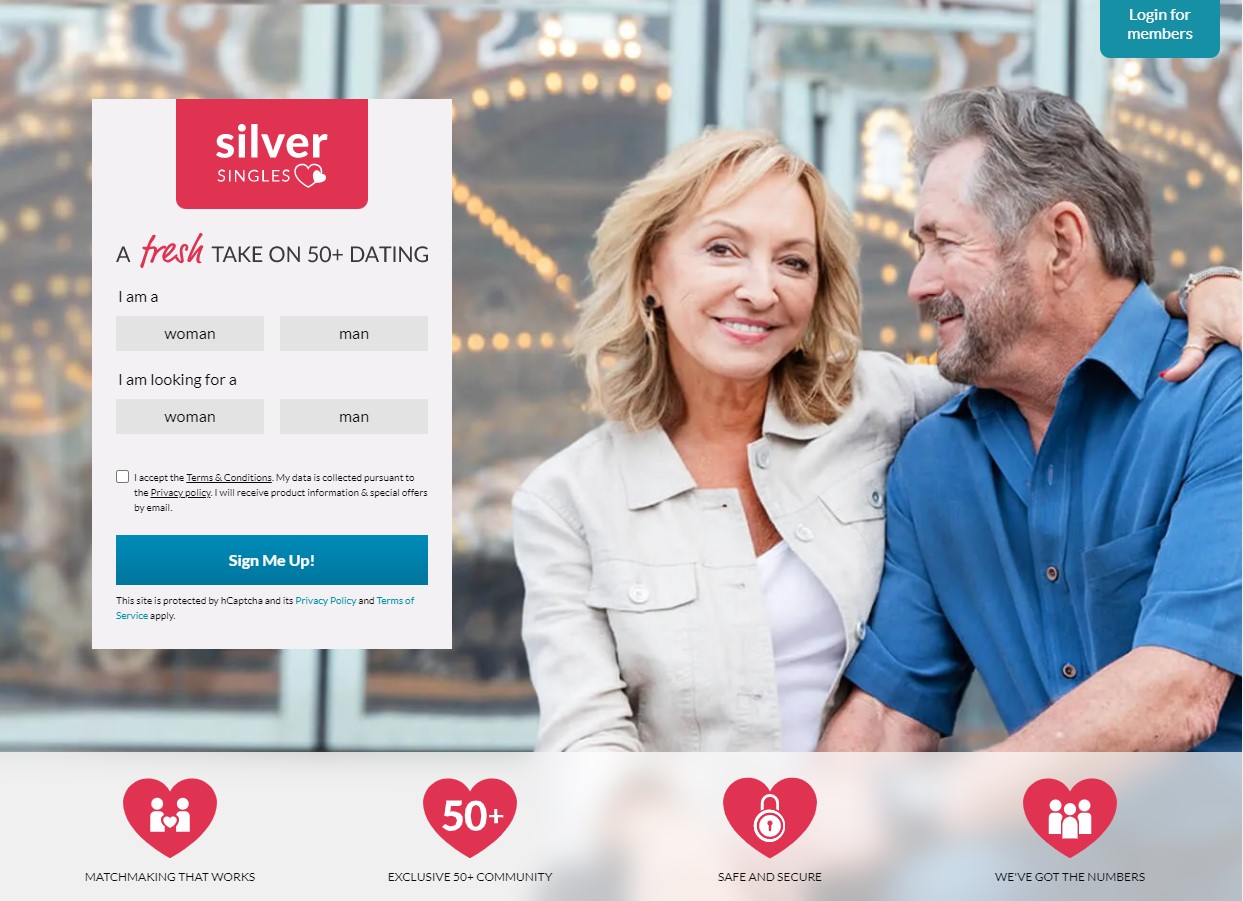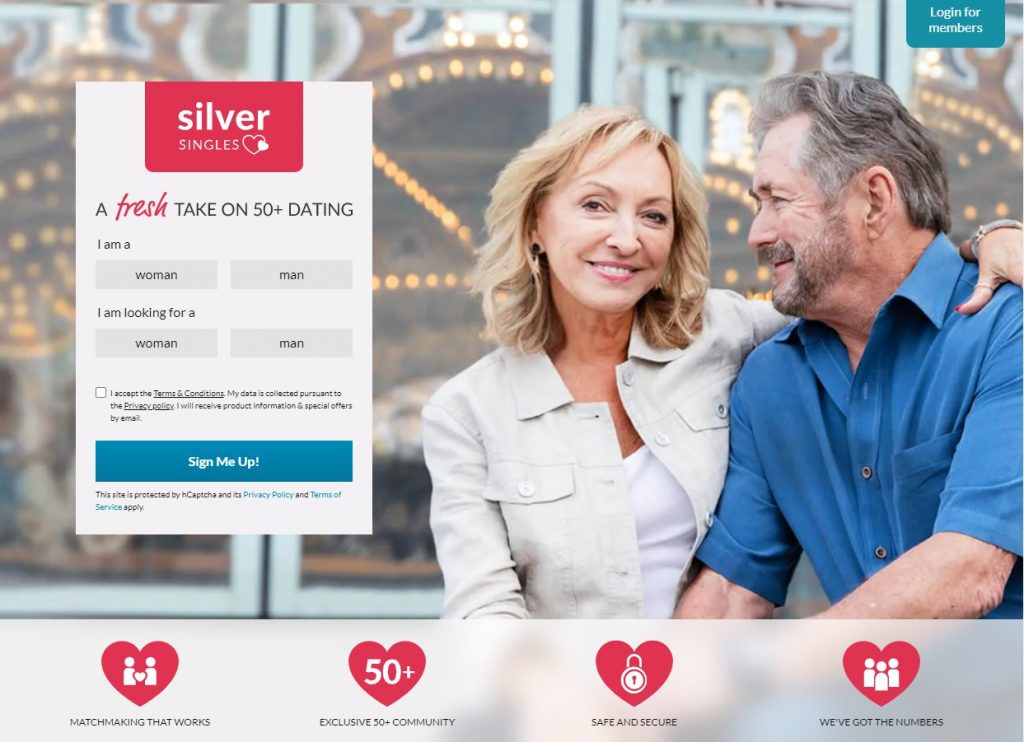 Who Will Love SilverSingles: Single seniors who are looking for romantic companions and long-term partners
Who Might Not Enjoy SilverSingles: Seniors seeking partners who are under the age of 50
Biggest Pro: Exclusively open to singles 50 and over in Louisiana and around the world
Biggest Con: Free memberships have limited features
Starting Price: Premium memberships start at $27.95 a month
Like the rest of the country, Louisiana's population is growing older. Over 1.5 million folks in the Pelican State are over 50, and the data shows that many of them are single. And if you're in this group, the gender balance is in your favor, especially if you're between 55-64.
Even though the situation is favorable, finding partners when out and about is anything but easy. See, the seniors are spread out throughout Louisiana, so you don't have many options when looking in person. And that means you might have to settle.
Well, that might be true when looking in person, but you won't have to settle on SilverSingles.
SilverSingles is set up for singles 50 and older, and you can look for a match nearby or around the world. In other words, you can expand your options by thousands when using this Louisiana dating app.
Now we know what you're thinking…
Online dating's for the younger crowd, right? After all, dating sites are complicated, and it's not like you grew up with a home computer and cell phone in hand. Fortunately, SilverSingles is super easy to use, so you'll be up and running in no time. You won't even have to call tech support (i.e., your grandkids) for help. Grab a free trial to SilverSingles to check it out today.

What is the Dating Scene in Louisiana Really Like?
It Changes After College – Casual dating is the norm for people in college, but that changes upon graduation. Then, many guys and gals feel the pressure to settle down. That doesn't always mean marriage, but folks tend to expect their friends and family to find their "forever partners." This is especially true outside of the big cities.
Social Groups are Tight – People here often have the same friend groups their entire lives, and it can be hard for transplants to break into the social scene. Unfortunately, that makes it challenging for new residents to date – although they can turn that around by using Louisiana dating apps.
Good Gender Balance – WalletHub analyzed the gender balance of the single population in each state, and Louisiana has one of the best. The site discovered that the balance is pretty even for various age groups.
Being an LSU Fan is a Must – You need to add "Geaux Tigers" to your vocabulary to make it on Louisiana's dating scene. Saturdays during football season are all about LSU, and both men and women are rabid fans. And while you don't have to love LSU as much as the other singles, don't show up in Alabama attire. That's a surefire way to end up single forever.
Dating and Religion Often Mix – As one of the most religious states in the country, Christianity is a big part of people's lives – and the dating scene. However, you can stumble upon non-affiliated folks in New Orleans, Baton Rouge, and other big cities.
Dates are Often Casual Affairs – Sure, some couples pull out all the stops when going out, but many choose to keep things casual. We're talking crawfish boils, tailgating, fishing, stargazing, and other outdoor activities. "Pretentious" isn't a word we'd associate with Louisiana's dating scene.
Partying is a Big Part of the Scene – Louisiana singles (and married folks) know how to have a good time. The date doesn't have to end just because it's midnight, so rest up before going out.
Singles are Direct – Playing games and dating don't mix in Louisiana. Folks here prefer the direct approach, and you'll win points if you let your match know how you feel.
Chivalry Isn't Dead – Men here have a heavy dose of Southern manners and often open doors and pay for dates. A lot of Louisiana women don't mind paying, though, so this could start to change in the coming years.

Dating in New Orleans
Best New Orleans Dating App Recommendation: Zoosk and EliteSingles
With its rich culture, exciting nightlife, and friendly people, you can't help but fall in love with New Orleans. But even though the people here don't seem to know a stranger, dating can be complicated. Check out some insights on New Orleans' dating scene and find out which Louisiana dating app you should use.
Bourbon Street is Full of Tourists, But Not Many Locals – Don't ask a local to meet you on Bourbon Street for a date. Most locals prefer places away from the tourist spot, with an exception. Locals who are interested in casually dating tourists go on the prowl here.
Singles Have Dealbreakers – New Orleans has a diverse mix of folks with differing political views, dating goals, and ideas about romance. Some singles add dealbreakers to their profiles to narrow down the dating pool. Before adding your dealbreakers, read our study to find out how important politics are in online dating. It might change your mind about what is and isn't a dealbreaker.
Polyamory Has Come to NOLA – Lots of single folks and couples in NOLA are into poly relationships and typically use dating apps to find their partners. They include the info in their bios, so they can find others interested in the lifestyle.
The Burbs are Off-Limits – Most people who live in NOLA aren't interested in dating people in the suburbs. While they want to stick closer to home, singles in the suburbs are more willing to branch out when looking for love.
Lots of Professionals – New Orleans is a top city for professionals, especially those on the younger side. But while professionals are dedicated to their careers, a lot of them can still party.
There's a Mix of Singles – New Orleans has a big professional scene, with singles living in the city and the suburbs. NOLA is also home to lots of transplants from other places, plus thousands of college students. Basically, there's someone for everyone in the Big Easy.
With such an eclectic mix of folks, we chose two Louisiana dating apps instead of one. EliteSingles is our top pick for the city's professionals. You can find someone just as serious about their career as you are – and they'll also have that NOLA spark.
And then, Zoosk is our second pick. This dating site is perfect for college students and singles interested in dating tourists. Plus, it's a fantastic fit for people seeking poly relationships.
Population: 376,971
Men: 47.3%
Women: 52.7%
20-24: 5.8%
25-34: 14.8%
35-44: 13%
45-64: 26.2%
Never Married: 50.25%
Widowed and Divorced: 18.54%
Total Unmarried: 68.75%
College Students: Approximately 50,000
Bachelor's Degree or Higher: 38%
Number of Tourists in 2018: 18.51 million
---
Dating in Baton Rouge
Best Baton Rouge Dating App Recommendation: eHarmony and Zoosk
As the capital city and a college town, Baton Rouge attracts a diverse mix of people. And as you can imagine, that makes the Red Stick's dating scene anything but straightforward. We're going to clear it up for you by sharing some insights into dating in Baton Rouge.
The Bar Scene is Dead – This might be a college town, but the bar scene is far from hopping. Sure, people grab drinks in the city's bars, but those interested in partying hop on I-10 and head to New Orleans.
Social Gatherings at Home are Common – Baton Rouge residents are known for being social, and many host gatherings for the entire neighborhood. From football watch parties to crawfish boils, there's always something going on. Most of the invitees know each other, though, so the chances of finding love are pretty slim.
LSU is a Hot Spot for Everyone – You don't need to be a college student to hang out at LSU. People of all ages attend events here, especially football games. The games are so popular that some alumni even rent condos so they can be nearby during football season.
Tourism Boosts the Casual Dating Scene – Baton Rouge has seen a boost in tourism, so the casual dating scene is hotter than ever. Millions of people flood to the city to see concerts, attend work events, and more, and many of them are open to landing a date or two while in town.
Across the River is a Bridge Too Far – While singles are open to looking for love in Gonzales, Denham Springs, and even New Orleans, crossing the Mississippi River is too much of a hassle. The traffic is insane, so most people want to keep to the pavement and avoid the water when searching for dates.
So, there are two sides to Baton Rouge's dating scene. College students are all about keeping it casual, while others typically want long-term relationships. After all, Baton Rouge is a popular city for families, and many singles want to find a special someone.
If you're in college or want to get in on the tourist dating scene, we recommend using Zoosk. Otherwise, eHarmony is our favorite Baton Rouge dating app.
Population: 222,185
Men: 47.1%
Women: 52.9%
20-24: 8.1%
25-34: 14.3%
35-44: 12.8%
45-64: 24.2%
Never Married: 50.21%
Widowed and Divorced: 16.92%
Total Unmarried: 67.13%
College Students: Approximately 55,000
Bachelor's Degree or Higher: 34.9%
Number of Tourists in 2018: 11.3 million

---
Dating in Shreveport
Best Shreveport Dating App Recommendation: Higher Bond and Zoosk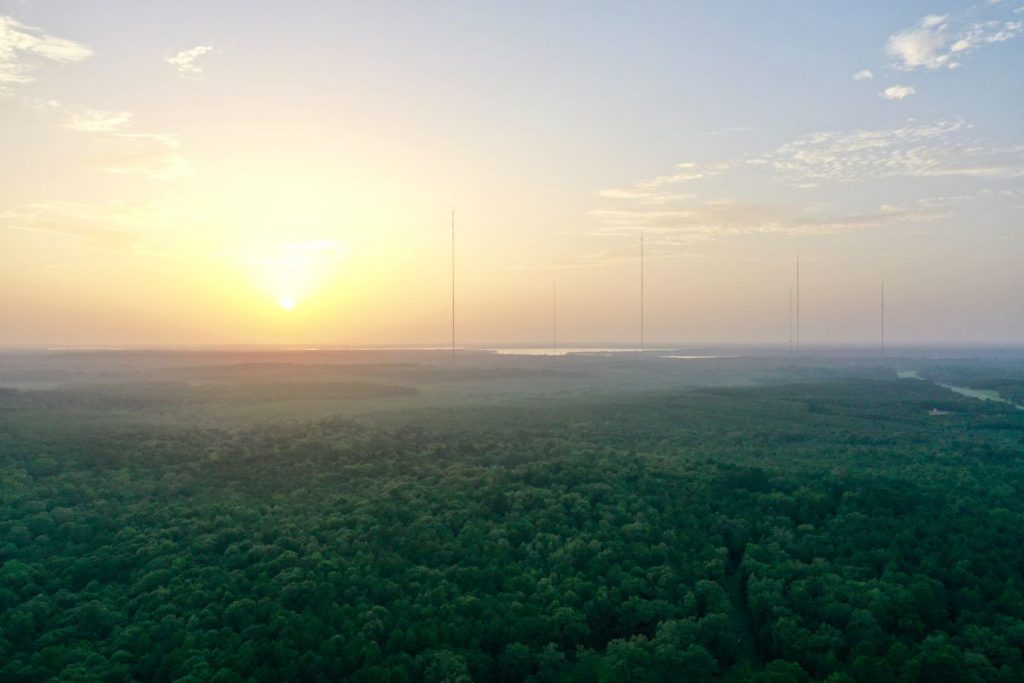 Most cities in the Pelican State are Louisiana through and through, but Shreveport is different. Its culture includes pieces of Louisiana, Arkansas, and Texas, creating a unique dating scene. Check out some details so you'll be ready to find a partner in Shreveport.
Friends Stay Together – If you're new to Shreveport, you'll quickly notice that most of the friend groups were formed in elementary school and are staying strong today. While it can be hard to make new friends, events like trivia nights and car shows are good for meeting people. Still, we haven't heard about many people landing dates when attending events.
Church is a Social Hub – Religion is a big part of Shreveport's identity, with lots of folks joining congregations and attending religious events. Unfortunately, a lot of Christians already have partners, so it's hard to find dates in person. Christians have much more success when using religious Louisiana dating apps.
People Use Dating Apps to Find Dates and Friends – We've noticed that dating apps have two purposes here. Some couples join to make friends, while singles also use them to find dates. Be clear about what you want when setting up your profile, so you won't end up with a buddy instead of a partner.
Commuting for Dates isn't a Problem – Shreveport has a small-town feel, so finding a partner within city limits can be challenging. Fortunately, most folks here are more than willing to drive a bit for a date. That includes crossing state lines to meet up with a special someone.
Tourism and College Keep the Casual Dating Scene Going – While most people here are into serious dating, there's also a strong casual dating scene. It's the hottest among college students and those interested in hooking up with tourists.
There are two sides to Shreveport's dating scene. Some folks want religion to be part of their dating lives, while others keep things casual. If you're a religious single, Higher Bond is our top pick. Otherwise, Zoosk is the best Louisiana dating app for college students and people pursuing tourists.
Population: 184,021
Men: 47.1%
Women: 52.9%
20-24: 6.2%
25-34: 14.2%
35-44: 12.6%
45-64: 24.5%
Never Married: 41.57%
Widowed and Divorced: 19.16
Total Unmarried: 60.73%
Bachelor's Degree or Higher: 26.1%
Average Number of Tourists: 8.5 million


Louisiana Online Dating FAQ
Where Do Singles Meet in Louisiana?
Sporting events, clubs, neighborhood gatherings, church, and work are all common places for singles to meet in Louisiana. However, if you want to find people to date, Louisiana dating sites are the best option. We recommend using eHarmony, Zoosk, EliteSingles, Higher Bond, or SilverSingles if you live in the Pelican State.
What's the Easiest Dating App for Louisiana Singles?
You'll find that all the Louisiana dating apps we selected are easy to use. However, Zoosk is the easiest since it has a behavioral matching algorithm. You can dive right in and start dating, and the app will monitor your actions to find out what you're looking for in a match. Read our Zoosk review to learn more.
Can I Find a Match If I'm not Religious?
Only 13% of adults in Louisiana aren't affiliated with a religion. However, younger folks are less likely to be religious than older people. Also, you'll have access to more non-religious people in bigger cities such as New Orleans.
Even if you look in big cities, there's a good chance you'll partner with someone who's at least moderately religious. Check out our guide to dating someone religious when you're not, so you'll be ready.