Did you know that Maryland has one of the highest shares of singles in the country? Over 53% of the adults here are single, so it sounds like dating should be a breeze. Still, we've heard from lots of single folks who say finding love in Maryland is anything but easy.
But here's something to keep in mind…
Dating's only hard if you look for love in the wrong places. If you're using old-school methods like picking people up in bars or stopping folks on the street, you're going to continue having trouble landing dates. But on the other hand, you can become a success story by using one of the top Maryland dating apps.
But you can't just log into any dating site and expect results. While some sites have as many dead ends as the in-person dating scene, others lead to results. And you're sure to get results when you use one of the Maryland dating apps listed below:
5 Best Dating Apps in Maryland:
---
We know you're tired of being single, so we're going to go beyond providing app recommendations. We're also going to tell you which one is right for your dating style and provide some info on navigating Maryland's dating scene. Let's start by taking a closer look at the best dating sites for Maryland singles.
Contents of our Maryland Online Dating Guide (Jump Ahead):
---
1. eHarmony – Best for Avoiding the 20-Year Itch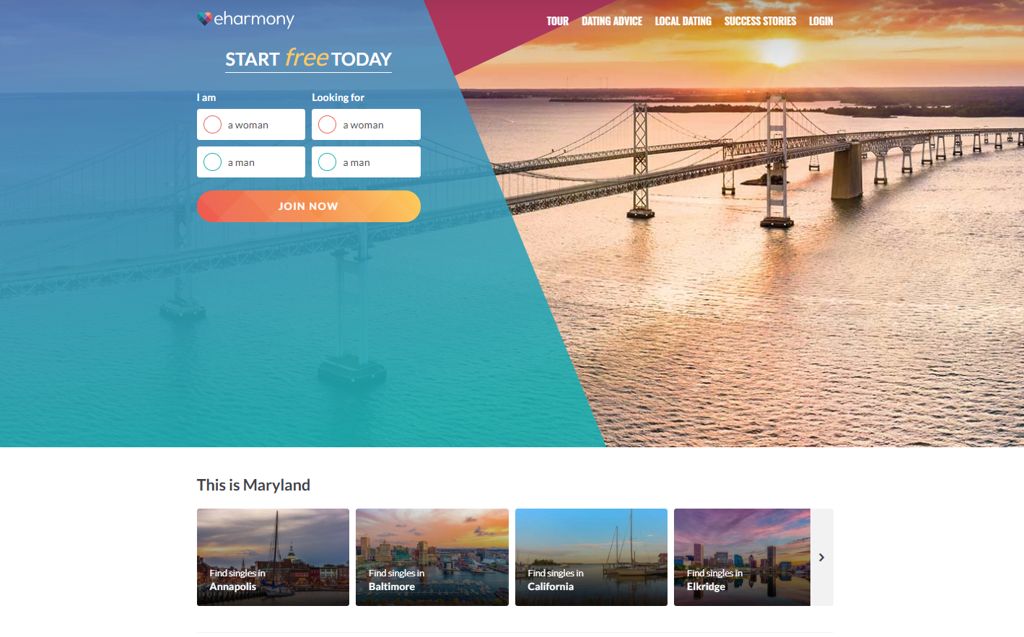 Who Will Love eHarmony: Marylanders who want a happy relationship during each stage of life
Who Might Not Enjoy eHarmony: Singles who want to date around instead of getting serious
Biggest Pro: Matches people who are compatible in the key areas needed for successful relationships
Biggest Con: More expensive than other Maryland dating sites, but it's a small price to pay for true love
Starting Price: Premium memberships start at $35.90 a month
With its low divorce rate, Maryland couples expect to stand the test of time when tying the knot. And sure, Maryland's overall divorce rate is lower than the national average, but it's really high in one category:
Gray divorces.
According to Bowling Green State University, there are 11.2 divorces for every 1,000 married Maryland women aged 50 and over. Only 13 states have a higher gray divorce rate, and it's enough to make you wonder what in the world is happening.
Now, you might think that something traumatic occurs that causes these couples to fall apart later in life, but that's rarely the case. Nope, gray divorces occur when incompatible people get together. These couples tend to stay together while they're raising their kids and part ways once they're alone together.
That's a big sign that you need to find a compatible partner, making eHarmony the best Maryland dating app.
Instead of just going off looks, interests, and location, eHarmony uses the 32 Dimensions of Compatibility to pair its members. As you can imagine, if you're compatible in that many ways, you're sure to go the distance.
Instead of wasting your time on a relationship that won't last, head to eHarmony to find a compatible partner today.
---
2. EliteSingles – Best App for Ambitious, Professional Singles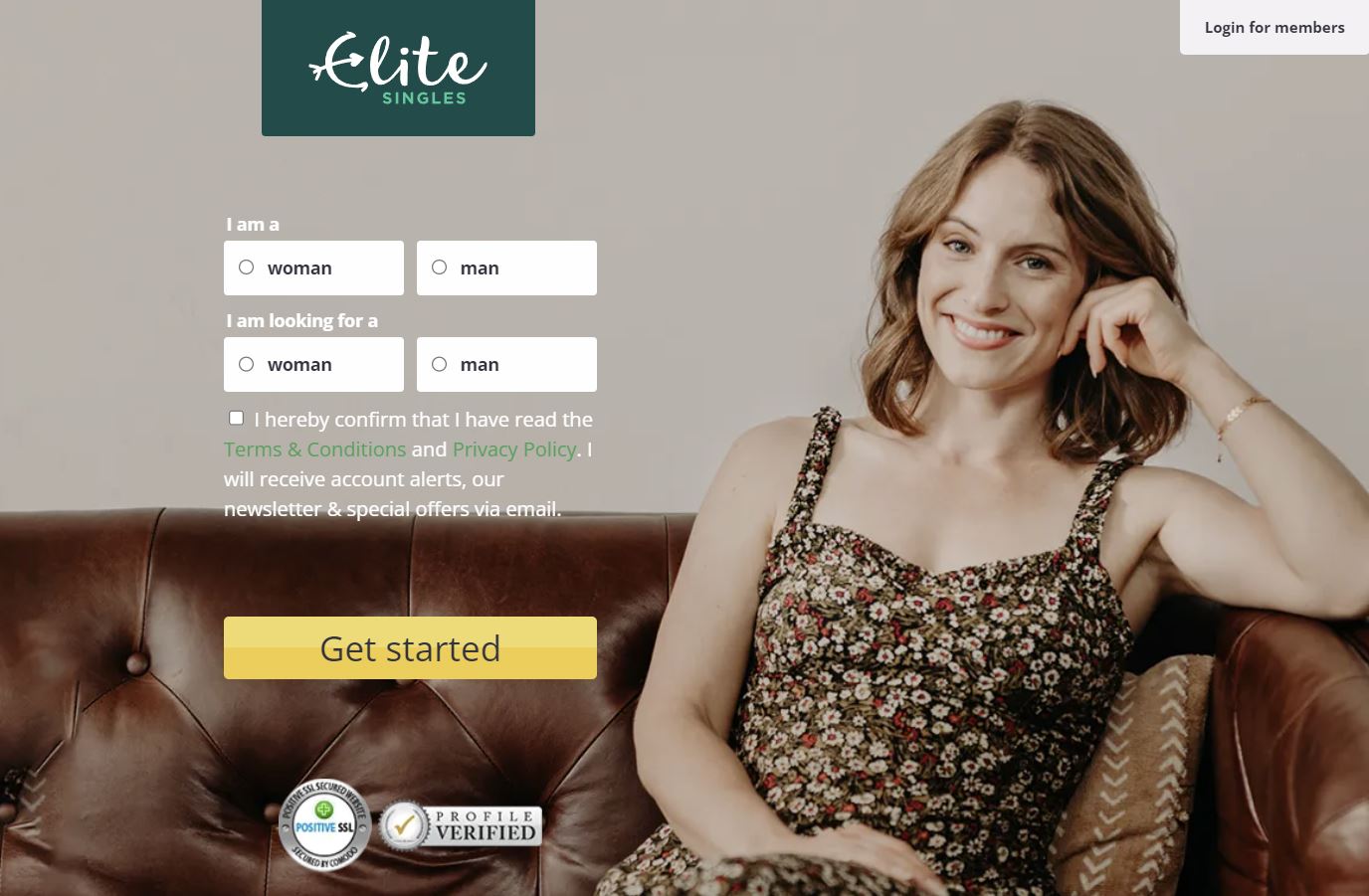 Who Will Love EliteSingles: Ambitious singles who want elite partners
Who Might Not Enjoy EliteSingles: Casual daters and singles who aren't concerned about their careers
Biggest Pro: Almost all the members are successful, highly-educated professionals
Biggest Con: Longer sign-up process than some sites, but it provides vital info to the matching algorithm
Starting Price: Premium memberships start at $27.95 a month
So, two things really jumped out when researching Maryland. First, it's one of the most educated states, and second, it has some of the country's best workers. It really excels when it comes to STEM jobs, but you can also start a successful career in another industry, such as biopharma.
Oh, and we can't forget the government workers. Countless professionals are making a name for themselves in local, state, and federal government. Some even tackle the commute to DC for top-tier federal government jobs.
Going off that, we think we can say that the hardworking professionals of Maryland are elite, and they need a dating app that's just as impressive. After giving it some thought, only one of the Maryland dating apps makes the cut, and that's EliteSingles.
So, how does it get away with including "Elite" in its name?
For starters, almost all the members are successful professionals, so the membership base is elite. It also has an elite matching algorithm that's based on the five-factor model of personality.
Oh, and it even has some elite search preference options. For instance, you can choose to match with people who make around the same amount of money as you. That'll help you form a power couple for sure.
It can get lonely at the top, so head to EliteSingles to find your special someone. Then, instead of being alone, you'll make a splash in the Maryland online dating pool.
---
3. Zoosk – Best App for Casual Dating with Standards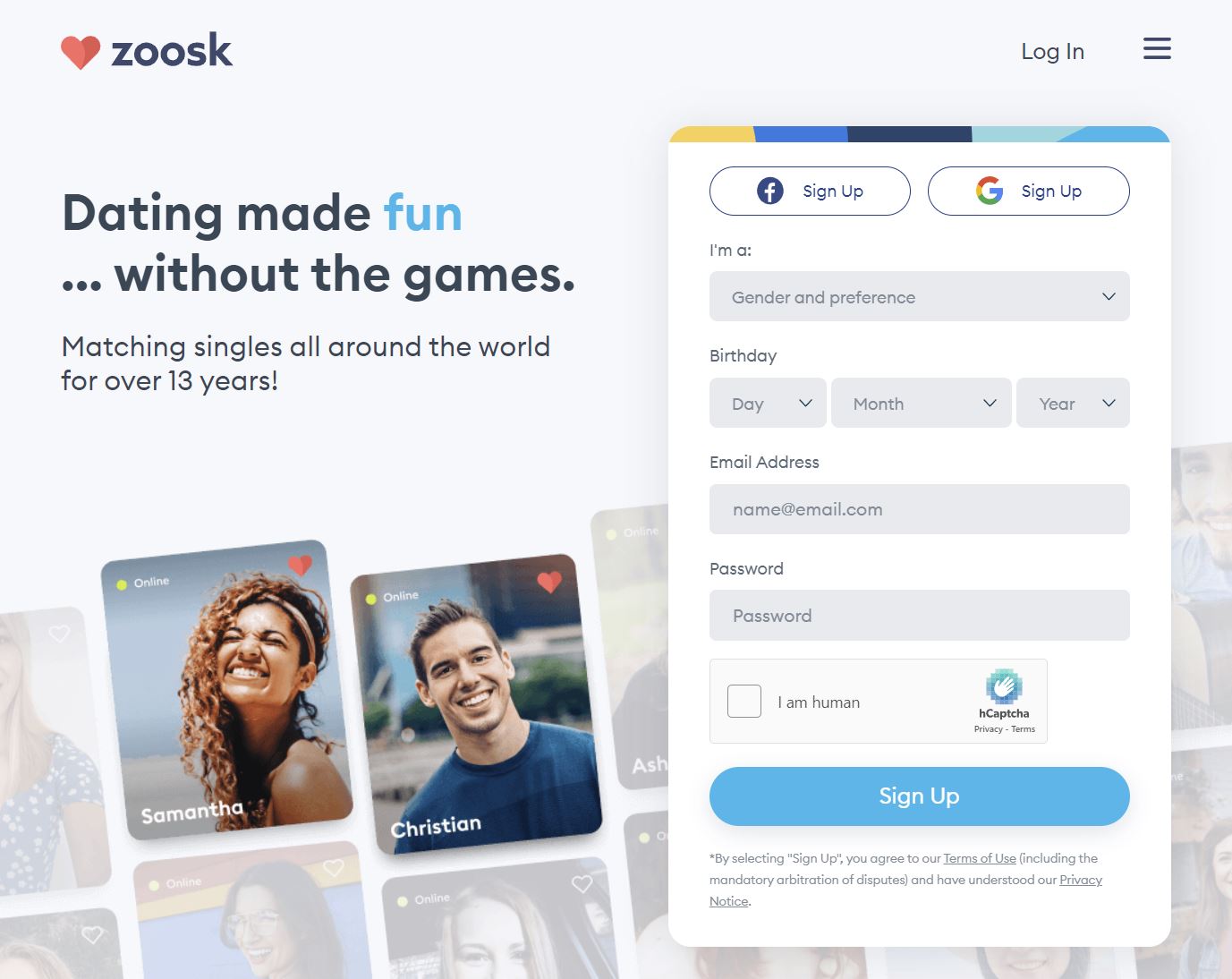 Who Will Love Zoosk: Casual daters who want short-term partners who meet their standards
Who Might Not Enjoy Zoosk: Singles who want to start something serious right away
Biggest Pro: Behavioral-based matching algorithm helps people find what they're looking for in matches
Biggest Con: Need to use the Maryland dating app for a while before it learns your preferences
Starting Price: Premium memberships start at $10 a month
You don't have to participate in Maryland's online dating scene for long to realize the people here have standards. Even those who want a quick fling don't want to hook up with just anyone.
Unfortunately, most Maryland casual dating sites are free of those standards. We're talking about unsolicited nudes, innuendo that goes too far, and overall sliminess. Oh, and that's not even mentioning the scammers you'll find on some casual dating apps in Maryland. That's the last thing you want to encounter when trying to have some fun.
It's clear that Maryland singles need a casual dating app with standards, and that's why we're recommending Zoosk.
While most casual dating sites are horror shows, this is a legit dating app through and through. It even has a matching algorithm and advanced search preferences, so you can meet up with people who you're actually attracted to on a physical and emotional level. Now, that's something you won't find on casual dating classifieds or Reddit.
There's one thing to keep in mind. The matching algorithm is behavioral-based, meaning you have to use this Maryland dating app for a bit before it knows what you want. But once it does, it'll send high-quality matches your way. Many of the members want short-term relationships, so those matches will be just what you're looking for when seeking a little fun.
Casual dating doesn't have to be gross and seedy. It can be meaningful and fun on Zoosk, so head over to set up your free profile for this Maryland dating app today.
---
4. SilverSingles – Best for Seniors Looking for a Safe Environment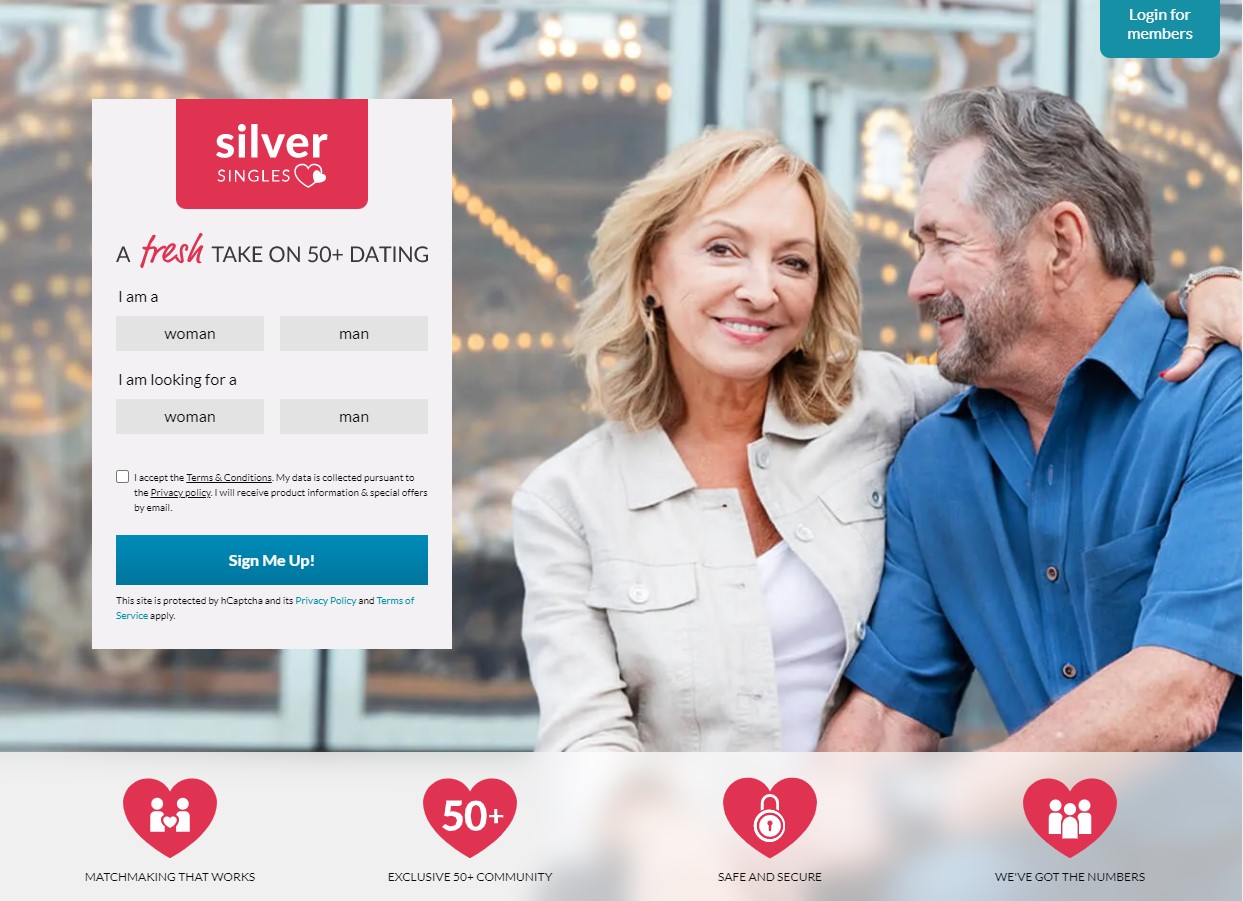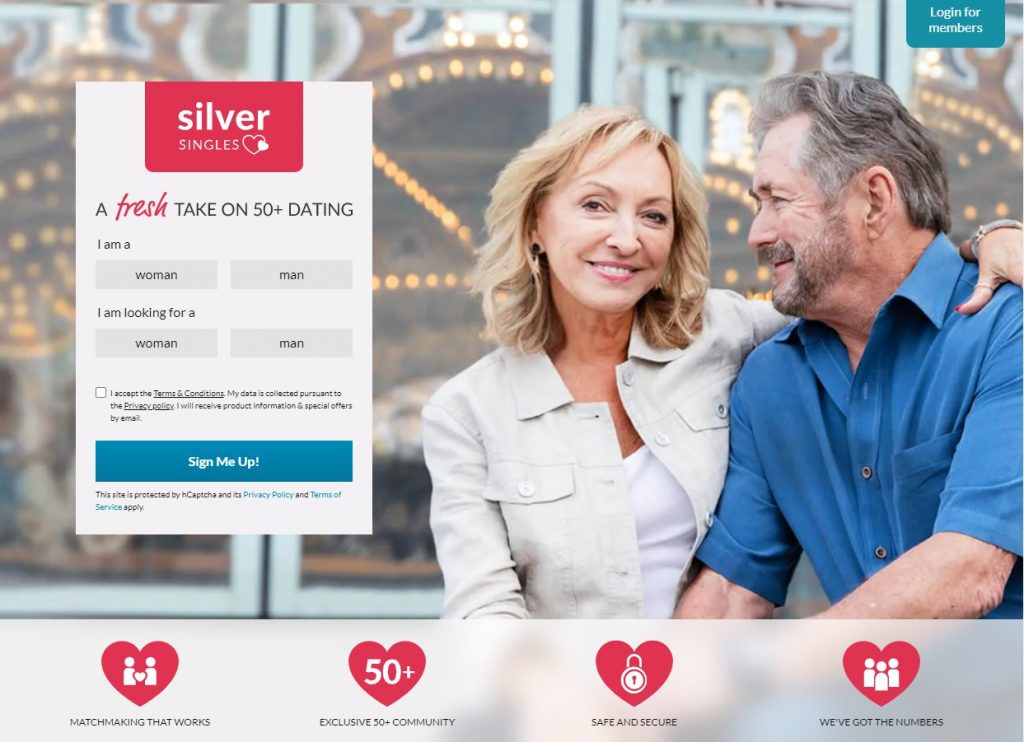 Who Will Love SilverSingles: Seniors seeking a safe dating environment with lots of options
Who Might Not Enjoy Silver Singles: Seniors who prefer dating people younger than 50
Biggest Pro: Fraud detection system protects seniors while they look for love
Biggest Con: Need to upgrade to use most of the features
Starting Price: Premium memberships start at $27.95 a month
If you're 50 or older and single, Maryland is the place to live. There are more than 1.8 million residents 50 and over, but that's not the best part. According to The Senior List, it's the best state for finding love later in life, thanks to all of your options.
Almost 13% of Maryland residents 50 and over are single, including more than 13% of women aged 55-64 and almost 19% of women 65 and over.
Because there are more single women than men, you'll probably have trouble finding someone out in the wild. But you can put the odds in your favor by using SilverSingles. Instead of just accessing a few seniors here and there, this Maryland dating site is full of people who are 50 and up, so you'll win the numbers game.
And you know what else you'll win? The safety game.
We've heard of some romance scams targeting Maryland seniors, so we get it if you're a little worried about online dating. Fortunately, SilverSingles has fraud detection systems in place, along with identity authentication. Security won't be an issue when using this dating site for Maryland singles.
You might have trouble finding love at a local bar or event, but it's a breeze on SilverSingles. Check it out by setting up a free profile today.
---
5. Higher Bond – Best for Finding a Christian Mate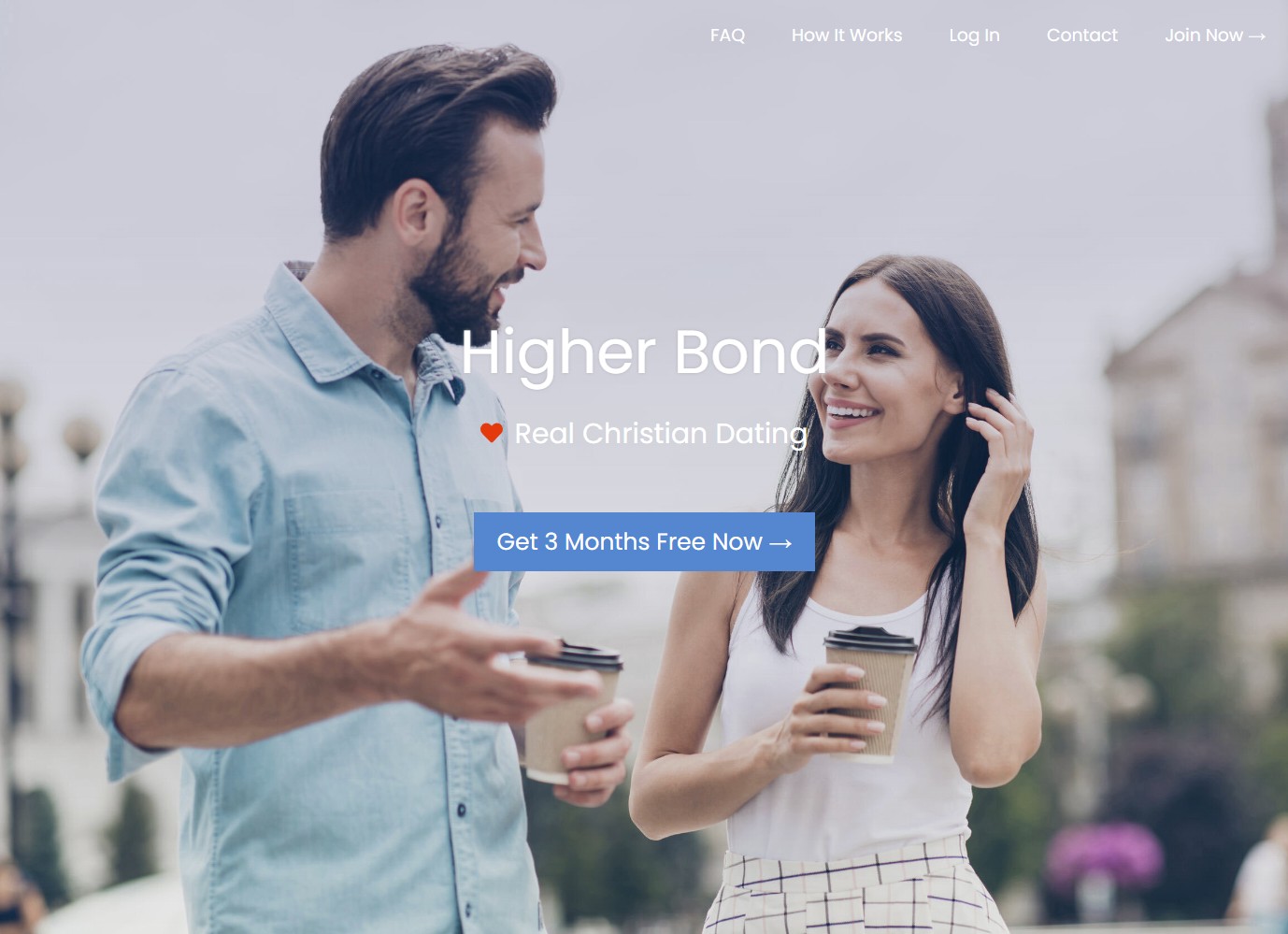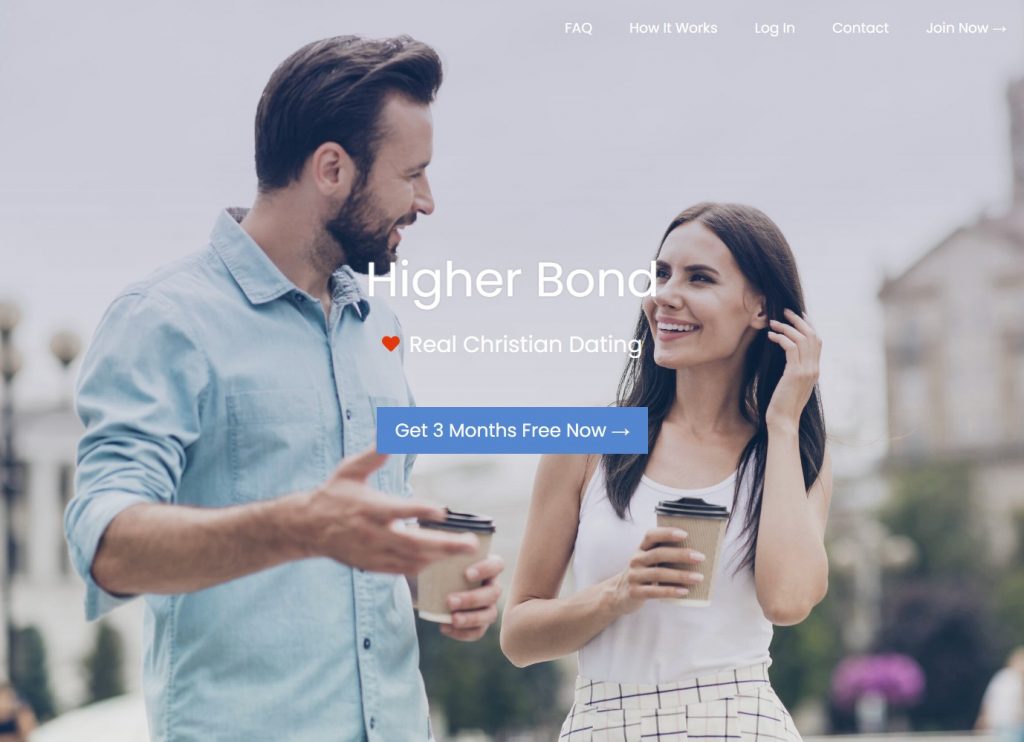 Who Will Love Higher Bond: Christians who want a clean, religious, and ethical dating app environment
Who Might Not Enjoy Higher Bond: Christians who prefer swiping on lots of profiles and starting numerous conversations
Biggest Pro: Helps members form meaningful connections with devout Christians
Biggest Con: No mobile app is available, but we will update this if it launches one
Starting Price: Premium memberships start at $14.95 a month (the first three months are free)
Maryland might not be as religious as states in the Bible Belt, but it still has a pretty strong Christian identity. According to the Pew Research Center, 69% of adults in Maryland are Christian. Plus, 54% of adults are highly religious, and most of them would like to date someone who shares their beliefs.
Years ago, Christian singles could find people to date in church, but that's getting harder by the year. As with other states, church attendance is dwindling, and a lot of churches have closed their doors.
And there's another issue with finding someone to date at church…
In general, church congregations skew older in Maryland. Thus, if you're a Christian in your 20s, 30s, or 40s, you probably won't find many options. It's no wonder that so many Christians are hitting the Maryland online dating scene.
We've heard some complaints from Christians who use dating apps, though. They aren't down with swipe culture and don't like the idea of stringing lots of people along while making a decision. They want a more Christ-like way to date, which is why Higher Bond favorite Marlyand dating app for Christian singles.
Higher Bond is about as far away from the mindless swiping culture that you can get. Religious leaders helped develop the Maryland dating site, and it's all about genuine connections over swiping.
Instead of letting members loose on the site, each person can only view 3-5 profiles a day. And while some sites would let you start up convos with each of those matches, Higher Bond limits you to one new conversation every 24 hours. As you can imagine, you'll find meaningful connections here.
And those connections will be with devout Christians. Most members are highly religious, and you'll be matched to people who live their faith the same way you do.
Don't worry if you can't find a match in church. You can take a modern approach to dating in Maryland without going against your religion by using Higher Bond.

What is the Maryland Dating Scene Really Like?
Six Degrees of Dating – There might be over 6.1 million people in Maryland, but it seems like everyone knows each other. However, you can use a Maryland dating site to look for singles in other areas. Then, you'll encounter folks you've never met.
Lots of Educated Singles – According to Zoosk, Maryland has more users with graduate degrees than any other state. You'll find the same thing across other dating apps, too, since Maryland is one of the most educated states in the country.
People Know What They Want – Singles here tend to have high standards, and they know what they want when hitting the dating scene. If someone doesn't meet their criteria, they probably won't go on a second date. Find out how to reject someone firmly and compassionately if you're ready to move on from your date.
Younger People Aren't into Meeting in Person – Maybe it's because they grew up with smartphones and dating apps, but people in their 20s and 30s don't seem to be into the in-person pickup scene. Seriously. If you approach someone in public, you'll have a hard time getting them to look away from their phone long enough to make a connection. Instead of trying that, we recommend downloading one of the best Maryland dating apps.
Politics Matter – Maryland might lean to the left, but there are large conservative areas throughout the state. In fact, locals have been Googling "conservative Maryland dating apps" a lot lately. While you can find a nice balance of liberals and conservatives on the best Maryland dating sites, it's still a good idea to educate yourself on how politics impact dating. (Read our data study on politics and online dating).
Generic Messages Don't Fly – Maryland singles usually don't respond to generic messages on dating apps. Don't expect a reply if you say, "Hey" or "What's up?" Find out how to send the perfect online dating first message so you can get a response.
The Gender Balance is Skewed – According to WalletHub, Maryland has one of the lowest gender balances of singles throughout different age groups. There are 94 men for every 100 women in the state, making dating a little tricky. Fortunately, both men and women can browse through thousands of profiles on dating sites.
Romance is in the Air – Marylanders are known for being romantic, and first dates are often impressive affairs. There's some stress that comes with the romance, though. Some of Maryland's most Googled relationship questions include "How to kiss," "Does he like me," and "Am I in love?" Check out our first date guides for a little help in the romance department.

Dating in Baltimore, Maryland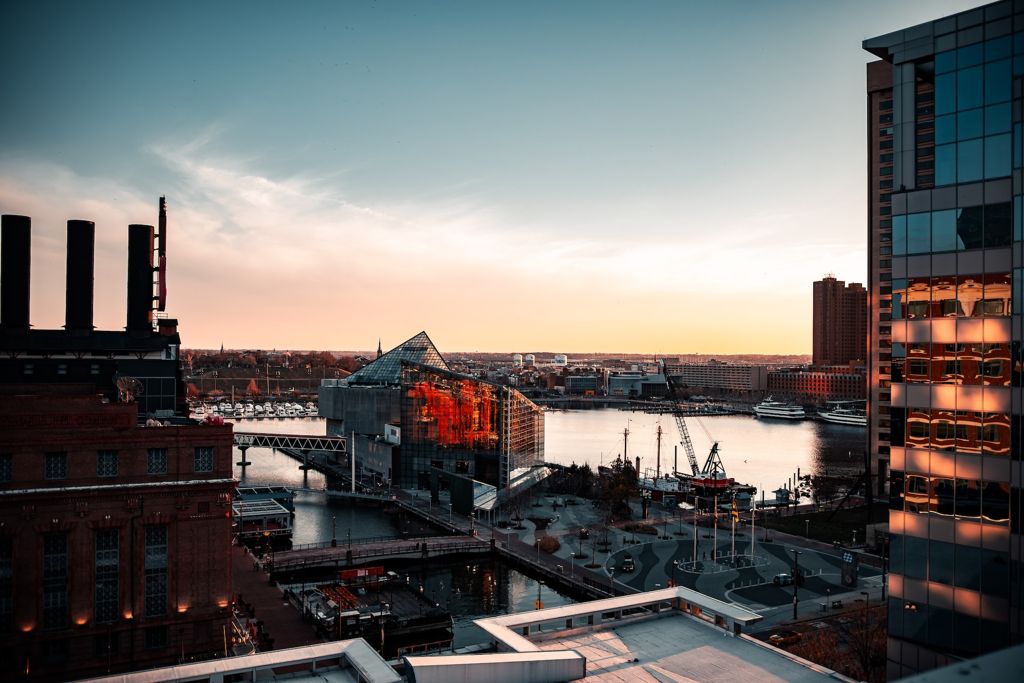 The Baltimore metro area might be huge, but it sure doesn't feel like it if you live here. It earned the nickname "Smaltimore" because it feels like a small town where everyone knows each other. Sure, each semester brings an influx of students to Johns Hopkins University and other colleges, but fresh faces are still few and far between.
But while that small-town feel can be stressful when dating, there's a bright spot. Since the communities here are so tight-knit, a lot of singles hope to settle down and start families. In fact, Baltimore has the most family-oriented singles on the online dating scene, according to EliteSingles.
Unfortunately, settling down is hard since Baltimore doesn't have much of an in-person dating culture.
People here try the old standards, such as taking up hobbies or meeting people through friends. Because people here are motivated and a bit picky, these methods rarely work. Singles spend 15 minutes with someone, only to realize it's time to go back to the drawing board.
Fortunately, Maryland dating apps help people find what they're looking for in a mate. That's especially true when singles use eHarmony. This dating site is full of people who are ready to settle down and start the next chapter in their lives, making it ideal for Baltimore singles.
Since the metro also has dozens of colleges, we're also going to recommend Zoosk. It's a perfect fit for college students who want to have some fun before settling down.
Population: 576,498
Men: 46.9%
Women: 53.1%
Unmarried: 67.18%
20-24: 6.2%
25-34: 14.4%
35-44: 12.7%
45-64: 26.6%
65+: 15.6%
White-Collar Employees: 83.23%
Blue-Collar Employees: 16.77%
Government Workers: 18.43%

---
Dating in Columbia, Maryland
Best Columbia Dating App Recommendation: EliteSingles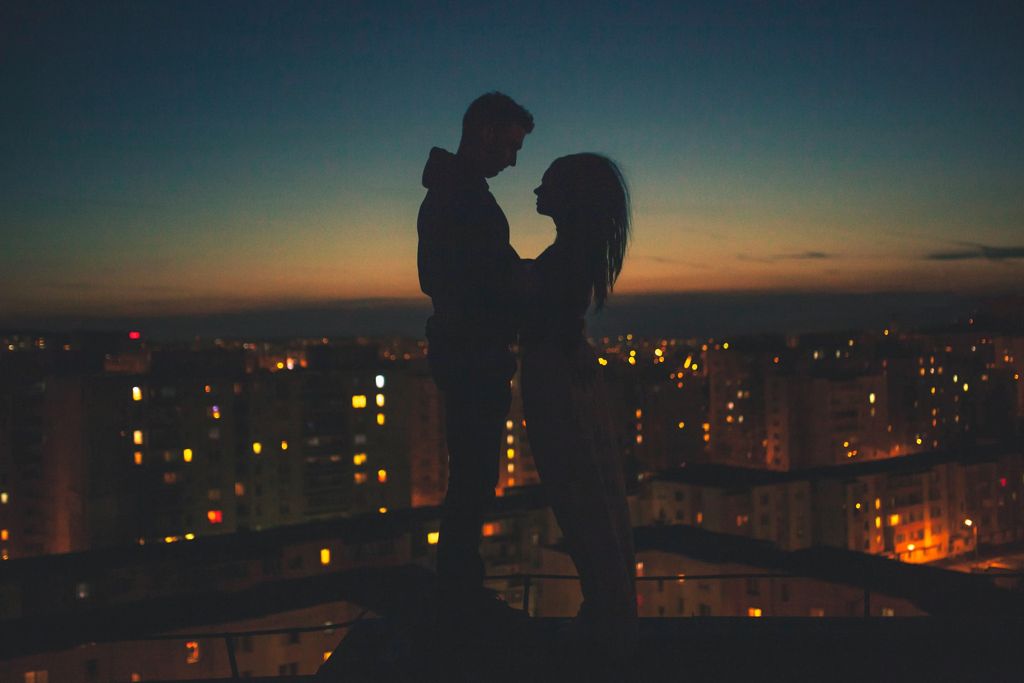 Columbia might just be a stone's throw away from Baltimore, but it's not much like the city. While Baltimore's busting with activity, Columbia is quieter and more low-key. That makes for a quieter dating scene.
We admit that you won't find a lot of singles in their 20s hanging out in Columbia. Instead, you're more likely to encounter families with kids, explaining why so many single Columbia residents go to Baltimore to find partners. Once they make a connection, they tackle the commute when going on dates.
Those who want to stay closer to home hit up the breweries and bars. Still, we haven't heard of many success stories that started over drinks. Sure, some people walk away with a few extra friends, but landing a date over a beer can be pretty rare.
Fortunately, Columbia residents have found a lot of success by using Maryland dating apps. The question is, which should you choose?
A lot of singles here love Columbia's family-friendly atmosphere and are ready to settle down. At the same time, many of them want to find professional partners who share their ambition. With that in mind, EliteSingles is the best Columbia dating site. Both Columbia and EliteSingles are full of highly educated professionals, so it's the perfect match.
Population: 105,412
Men: 48.5%
Women: 51.4%
Unmarried: 48.93%
White-Collar Employees: 90.9%
Blue-Collar Employees: 9.1%
Government Workers: 24.06%
Bachelor's Degree or Higher: 57.37%
---
Maryland Tourism and Online Dating
Best Maryland Dating App for Tourists: Zoosk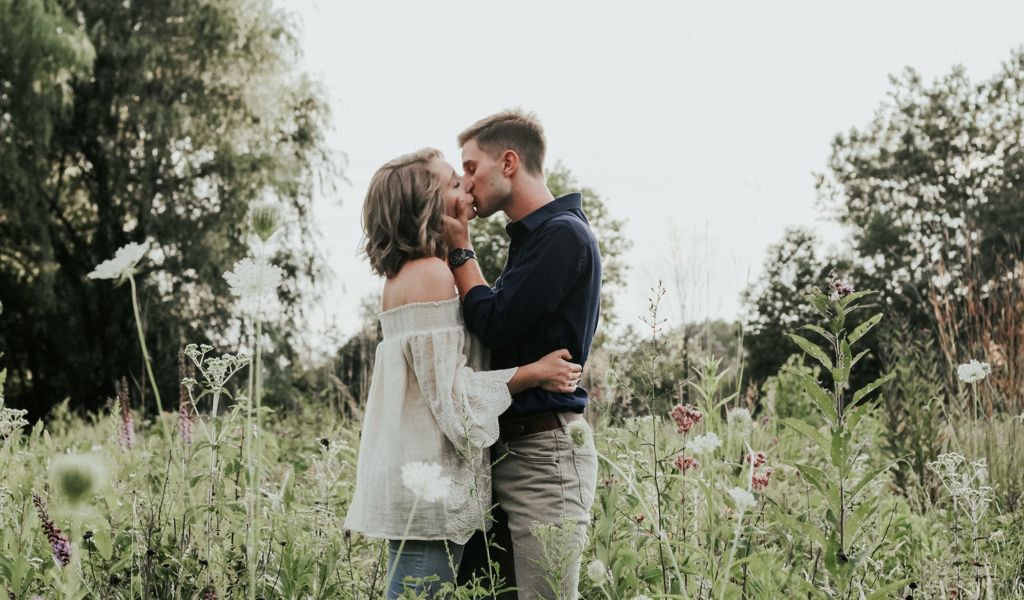 Tourism is growing in Maryland, with millions of people flocking to Baltimore, Ocean City, Chesapeake Bay, and other hotspots in the state. While some people travel with their families, others vacation with friends or even visit solo. Often, these people are looking to have some fun during their time in Maryland that goes beyond visiting the tourist attractions.
While business travelers come and go throughout the year, most vacationers stick to the summer months. However, we've heard of people coming to Ocean City and other spots during the offseason when the prices are lower, and there are fewer people.
If you'd like to enjoy some casual dating with a tourist, Zoosk is the best Maryland dating site for you. Tourists often download this app so they can match as they go, so you can connect with them during their travels.
Number of Domestic Tourists in 2018: 40.6 million
Number of Domestic Overnight Visitors in 2018: 19 million
Number of Leisure Tourists from the US: 34.39 million
Most Visited Cities: Baltimore and Ocean City
Most Common States of Origin: Maryland, Virginia, Pennsylvania, Delaware, and West Virginia


Maryland Online Dating FAQ
What are the Best Free Online Dating Sites?
eHarmony, Zoosk, EliteSingles, SilverSingles, and Higher Bond offer free trials. That includes a free premium membership for three months on Higher Bond. While these sites aren't free, they're the best options for trying something out without paying.
Completely free dating sites have a wealth of problems, including few members, a lack of safety and security features, and an absence of matching algorithms. It's hard to be picky when using a free dating app. That's why we recommend a site with a free trial for Maryland singles.
What's the Best Dating Site for Executives?
EliteSingles is the top dating app for executives in Maryland and around the country. The majority of members are ambitious, successful singles, including CEOs, CFOs, and CMOs. It's easy to find love on your level when using this dating site.
Do These Apps Only Work for Singles in Maryland?
Nope! Typically users looking for Maryland dating apps are searching for a new way to find singles close to home. But this doesn't have to be the case. If you're willing to travel you can simply change your search settings on any of the dating apps we've recommended. You will then see singles from neighboring states, across the country, or even around the globe if you so choose.