We noticed that searches for online dating have spiked in Michigan, so it's clear that singles want to hop on an app to find partners. Still, many singles are stuck in the research stage, doing their best to find the right Michigan dating site. If that sounds familiar, we'll help you move past the research stage and into the arms of a special someone.
See, we dug into all the dating site data, from success rates to the number and quality of the members. We even checked to see which apps are most popular for different dating styles, ranging from casual to serious.
Once we finished, only five sites were left standing. Check out the five best Michigan dating apps.
Top 5 Dating Apps in Michigan in 2023
So, what makes these dating apps the best, and which one should you choose? Stick around to get all the details, including our thoughts on the state's dating scene. Once you reach the end, you'll have all the info you need to succeed at online dating in Michigan.
---
Jump to:
---
1. eHarmony – Best for Avoiding Hookup Culture
Who Will Love eHarmony: Serious daters who want to avoid hookup culture
Who Might Not Enjoy eHarmony: Singles into one-night stands and casual flings
Biggest Pro: Creates couples who are likely to have happy marriages
Biggest Con: Takes about 20 minutes to sign up, but that's time well spent
Starting Price: Premium memberships start at $35.90 a month
There's a common complaint about Michigan's dating scene – it's hard to avoid hookup culture. Whether you meet people in person or online, it seems like everyone is on the hunt for fast flings.
That explains why Michigan has one of the lowest marriage rates in the U.S., but it's not like no one's tying the knot. Almost half the adults here are married, including 23% of people between 18-34 and 62% of those between 35-64.
As you can see, you're more likely to find a spouse as you get older – but you don't have to wait. If you're sick of hooking up, you can head straight to a serious romance on eHarmony.
Think of this as the anti-Tinder. Instead of just hopping on and looking for one-night stands, you'll need to complete a personality test before getting started. The test evaluates the 32 Dimensions of Compatibly and matches you with others who share your views and interests. And since pretty much every single member wants something serious, you won't get bogged down with casual dating.
If you're ready to find true love, head to eHarmony to create a free account today. It won't take long to see why this is the best Michigan dating site available.
---
2. EliteSingles – Best for Professionals Seeking Serious Relationships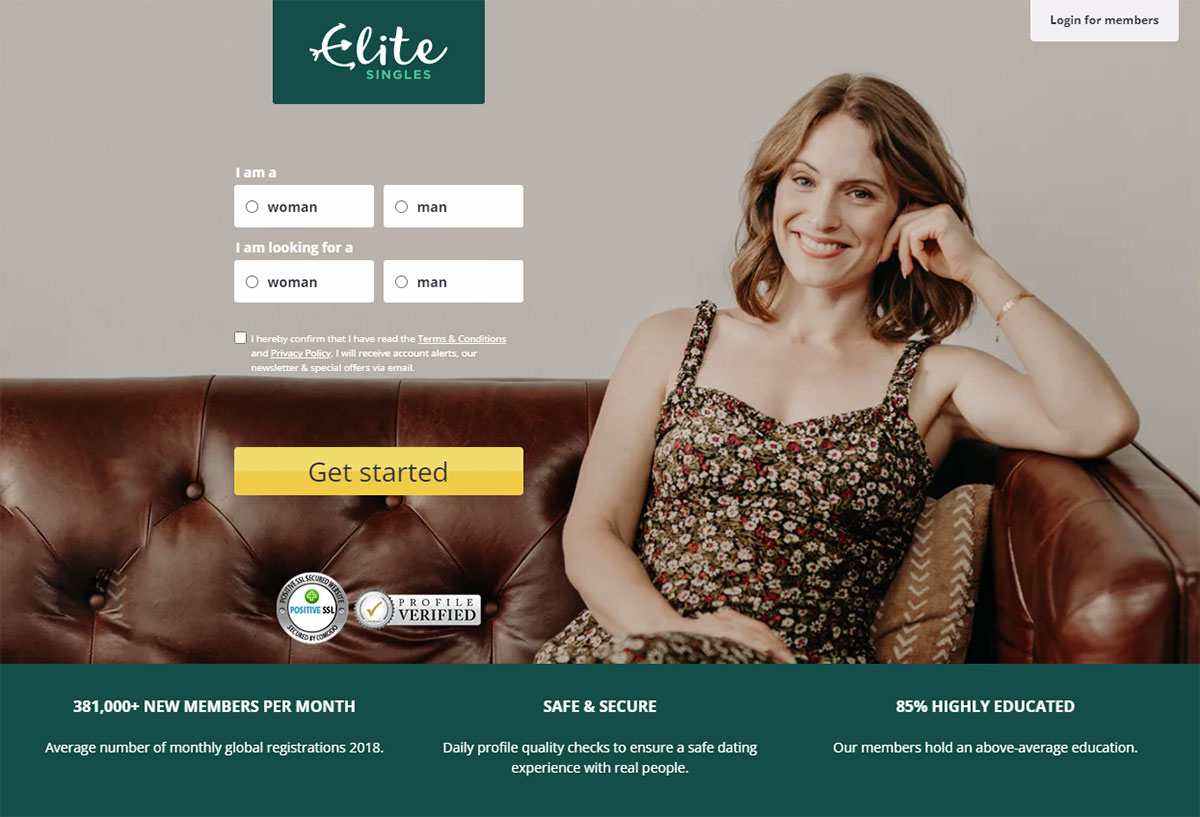 Who Will Love EliteSingles: Driven professionals who want to find ambitious partners
Who Might Not Enjoy EliteSingles: Singles who think of their careers as "just a job"
Biggest Pro: Match by personality and preferences, just as education and income levels
Biggest Con: Photos are blurred for free members
Starting Price: Premium memberships start at $27.95 a month
From the Great Lake State to the Mitten State, Michigan has a lot of nicknames. While some of them have been around for generations, a new nickname recently emerged: The high-tech hub of the Midwest.
Startups are thriving in Michigan, especially in Detroit, and venture capitalist money is flowing through the borders. Of course, you don't have to work for an up-and-coming company to make it in Michigan. The state has long been known for its IT and advanced manufacturing opportunities, including some impressive careers working with 3D modeling.
In fact, there are so many opportunities that the state needs more talent. The Michigan Strategic Fund is investing yet another $10 million toward in-state and out-of-state recruitment, so more professionals will be available soon.
Whether you're a home-grown talent or just arrived in Michigan, you probably put your love life on hold while climbing up the career ladder. Fortunately, you can meet people in the same situation on EliteSingles.
This Michigan dating site's user base consists almost solely of professional, career-oriented singles. Most of the people here are highly educated, too, although you'll find high earners working in Michigan's professional trades, too.
It took a lot of grit and determination to get to the top of the career ladder, and you want someone who shares those values. That's just what you'll find on EliteSingles, so set up your free profile today.
---
3. Zoosk – Best for FWB and Casual Dating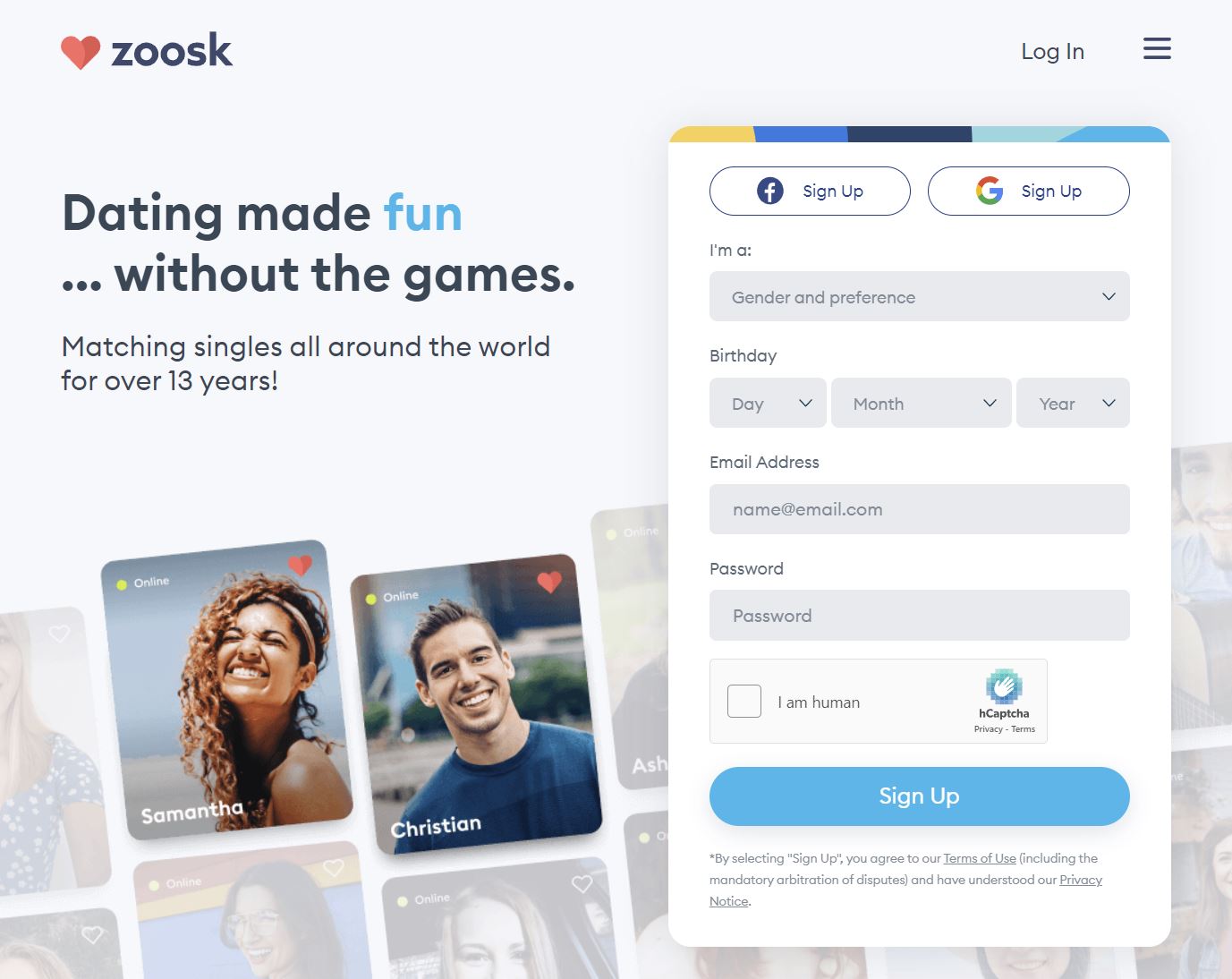 Who Will Love Zoosk: Casual daters who want to connect with singles with the same intentions
Who Might Not Enjoy Zoosk: People who want to use dating sites for Michigan singles to start serious relationships
Biggest Pro: Most of the diverse membership base wants casual relationships
Biggest Con: Members can be overwhelmed by all the options, but you can filter the profiles to cut down on what you see
Starting Price: Premium memberships start at $10 a month
Michigan has a robust casual dating scene, starting in college. The state's home to about half a million college students, many of whom want to play the field before settling down. And for many, casual dating doesn't end with a diploma. Lots of Michigan singles are into short-term flings and friends with benefits (FWB), especially in Detroit and other big cities.
Even so, finding casual partners is tricky.
See, men are much more into casual dating than women in Michigan. Men often start what they think is a casual relationship with women, only to get the "where is this headed" question. That's the last thing you want to hear when striking up a short-term relationship.
And that's why Zoosk is one of the best Michigan dating apps.
Most of the members are seeking something casual, and you can search by relationship type to ensure you only connect with people who want the same thing. And with more than 40 million members, you can cycle through dates as quickly as you want.
Do you want an easy, effective way to date casually? Head over to Zoosk to create a free profile today.
---
4. SilverSingles – Best for Michiganders 50-and-Up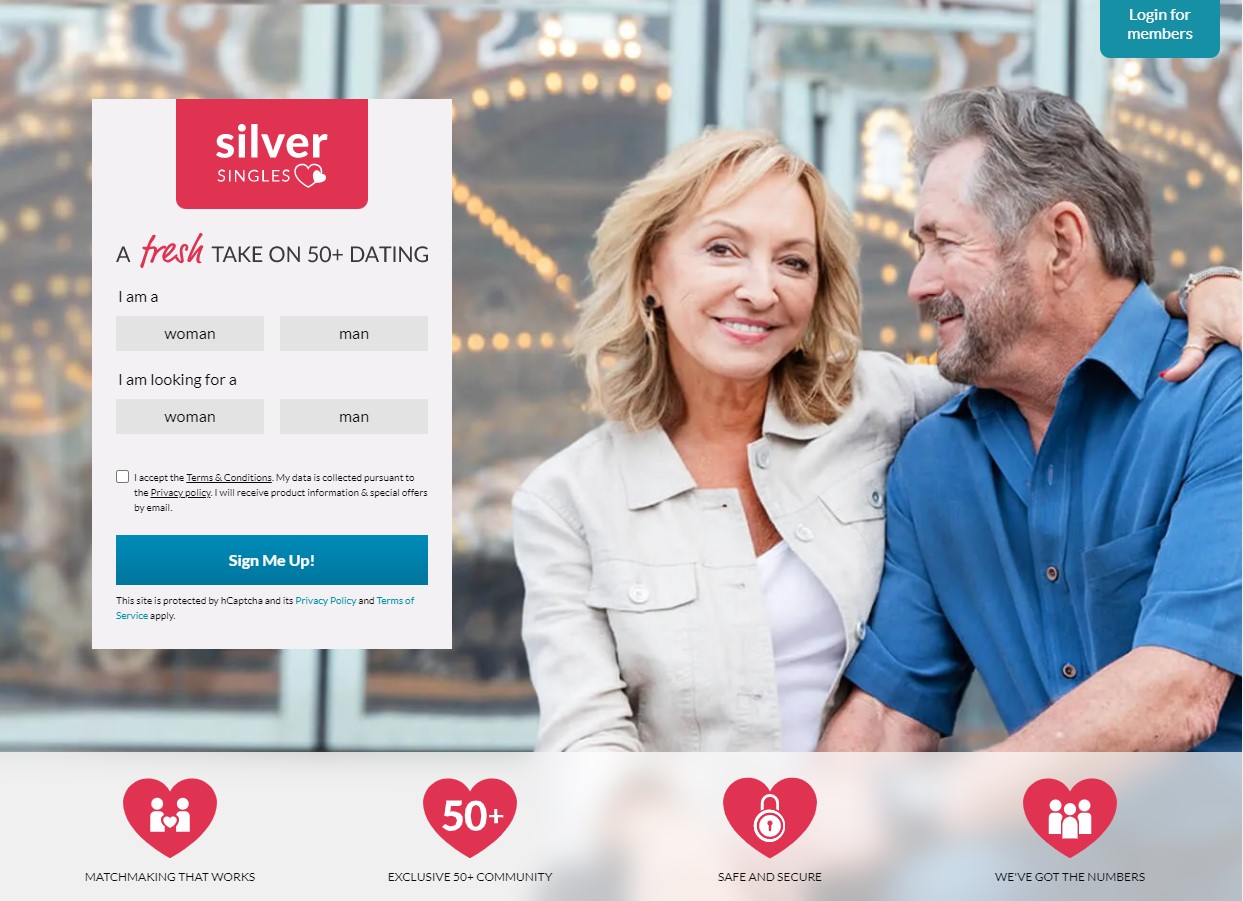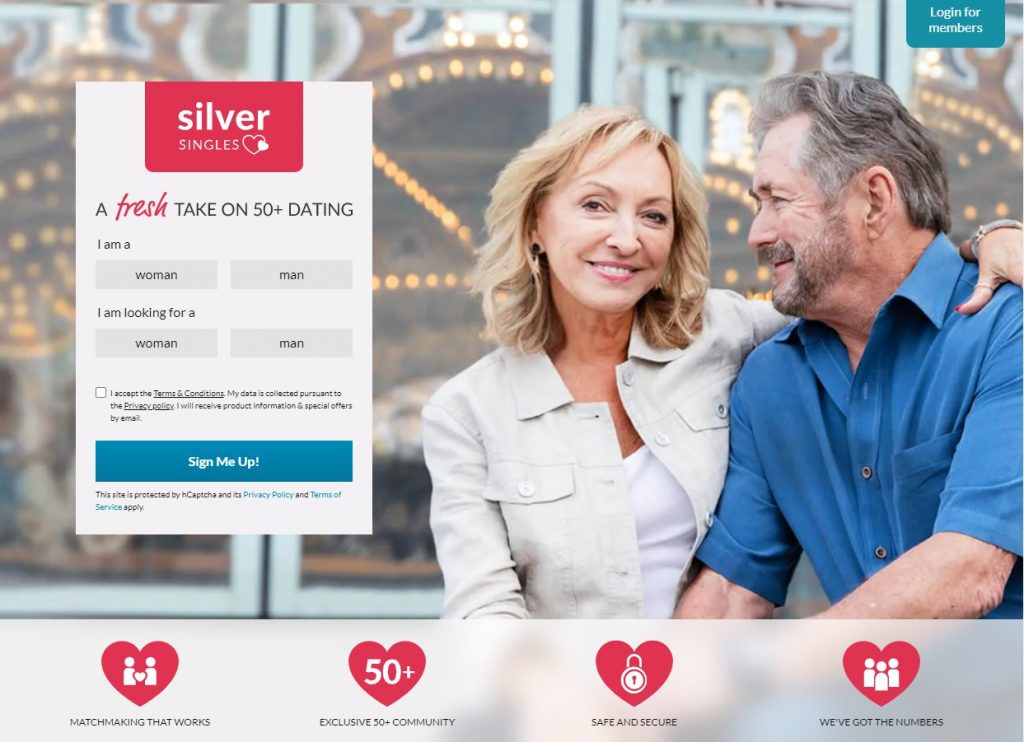 Who Will Love SilverSingles: Singles 50-and-up who want more choices when picking a mate
Who Might Not Enjoy SilverSingles: Older singles who want to date people who are younger than 50
Biggest Pro: Matching system is so effective that singles can be rusty and still find love
Biggest Con: Need to upgrade to a paid membership to use most of the Michigan dating site's features
Starting Price: Premium memberships start at $27.95 a month
You've probably noticed that Michigan's home to lots of folks who are 50-and-up, but the sheer number of older adults might come as a shock. Michigan's 50-and-older population could fill the entire state of Utah. Actually, with close to 3.4 million Michiganders in that age group, they would fill up Utah and spill over into nearby states.
Just imagine if you could put all those guys and gals in Utah and take your pick. It would be amazing to have everyone in the same spot, and that's what you'll find on SilverSingles.
See, this dating app is made exclusively for people 50-and-over. Once you create your profile, you can find single folks in your area or around the country or world. And you won't even have to dust off your pickup lines to make connections since the matching system will connect you with other singles. Then, you just need to strike up a convo and see if you have what it takes to go real-world official.
Dating is so easy on SilverSingles, so give it a try. Head to the 50-and-over dating site to set up a free account today.
---
5. Higher Bond – Best for Evangelical Christians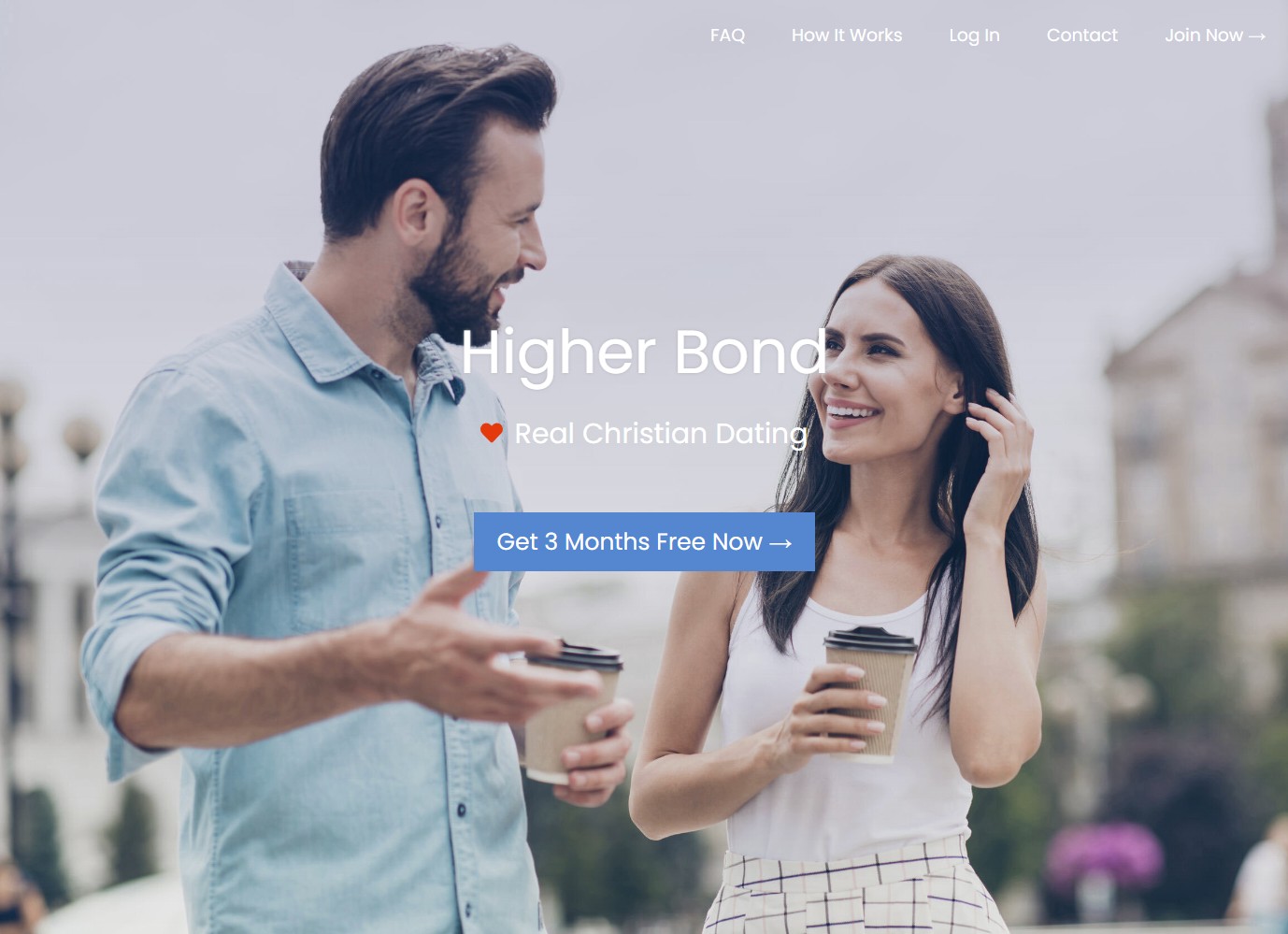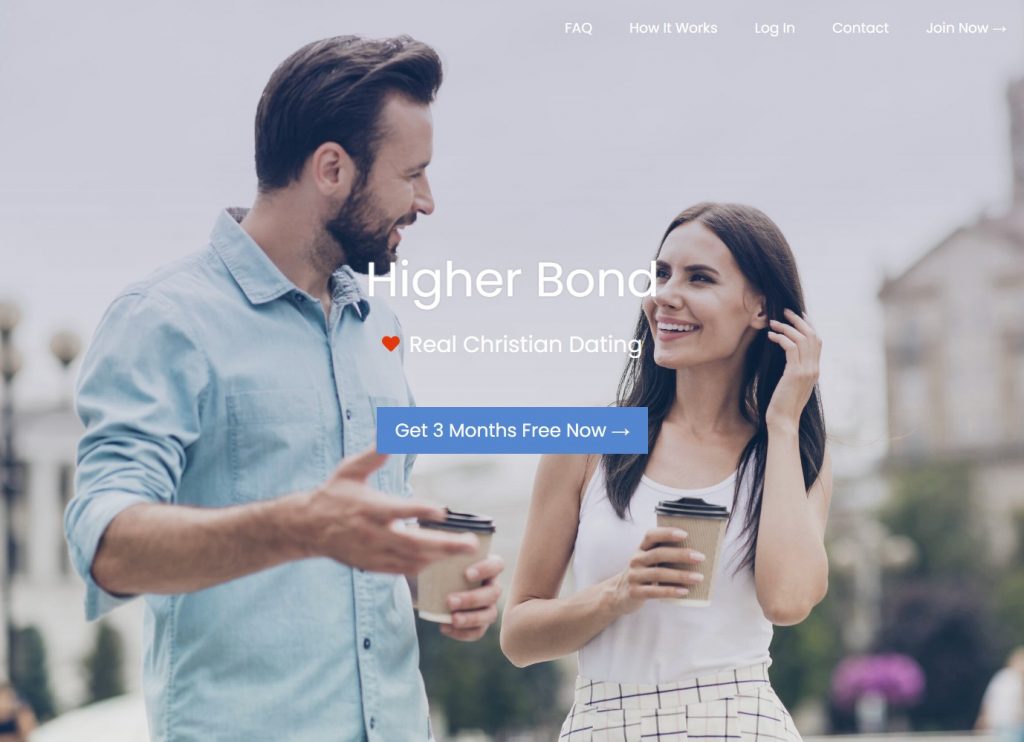 Who Will Love Higher Bond: Christian singles who want to follow their faith when dating
Who Might Not Enjoy Higher Bond: Non-believers and singles who don't live biblically
Biggest Pro: Clean dating environment that fights back against swiping culture d
Biggest Con: Doesn't have a mobile app
Starting Price: Premium memberships start at $14.95 a month (the first three months are free)
Michigan has experienced growth in two key areas: evangelicals and agnostics. While over half the adults here are highly religious, almost a quarter are unaffiliated. And from what we've seen, highly religious folks usually don't pair well with non-believers.
If you're a conservative Christian, you can hit the online dating scene in Michigan to find love, but you need to be careful. You have specific dating rules to follow, including avoiding temptation. Plus, casual flings won't go over well in church, so you likely want to get serious pretty quickly.
Following your faith while looking for love is a breeze when using Higher Bond.
While Higher Bond is open to all Christian denominations, it has a soft spot for people who take living a biblical life seriously. You'll share your views on everything from pre-marital intimacy to gender roles when signing up, and it'll pair you with someone who lives out their faith like you.
Oh, and you won't have to worry about too much temptation on Higher Bond. Along with being a clean dating site, it limits the number of profiles you see and conversations you start. You only get to view up to five profiles and initiate one new conversation a day, so you won't feel tempted by swiping culture.
Right now, Higher Bond is running a promotion for new members. You can get the first three months for free, so don't delay. Set up your account on Higher Bond today, so you can start meeting Christian singles in Michigan.

What is the Dating Scene in Michigan Really Like?
Casual Dating Often Means FWB – According to OkCupid, over half the men and nearly 30% of the women in Michigan would at least consider starting casual relationships. Singles here typically prefer FWB instead of other forms of casual dating. Basically, they want people they can hang out with and enjoy some fun times instead of meeting for sex.

Reddit Dating is Shady – When Craigslist closed Casual Encounters, a lot of Michigan singles turned to Reddit. Unfortunately, Reddit's anonymity puts people at risk. Some folks even respond to posts with the sole purpose of luring people off the site so they can assault them. You can protect yourself by using a safe dating app

Big Cities Attract Younger Folks – A big portion of younger folks in small towns relocate to bigger cities to find love. Often, they go back to their hometowns after securing a long-term relationship. Because of that, the dating scene is much more active in big cities than in small towns. Even so, you can use Michigan dating apps to find love in small towns, just like big cities.

High Gender Balance Through Age Groups – WalletHub analyzed the gender balance of singles in various age groups, such as 20-34, 35-49, and 50-64, to find out which states have the best dating options. Only Maine has a better gender balance through different age groups, so you can find love in Michigan, regardless of your age.

Fun Dates are the Norm – While couples in some states are slogging through yet another dinner and a movie, Michigan singles know how to have fun. First dates are often active affairs and include activities like snowshoeing.

App Selection Matters – Michiganders who use Tinder and other basic online dating apps don't get good results in Michigan. We've heard countless complaints about these apps, while singles here praise dating sites with more advanced matching algorithms. You can avoid problems by picking one of the dating sites for Michigan singles from our list.

International Dating is an Option – Since Michigan shares a border with Canada, international dating is common here. All of the best Michigan dating sites include options for international dating, so you won't have any trouble finding a match.

Dating in Detroit
Best Detroit Dating App Recommendation: Zoosk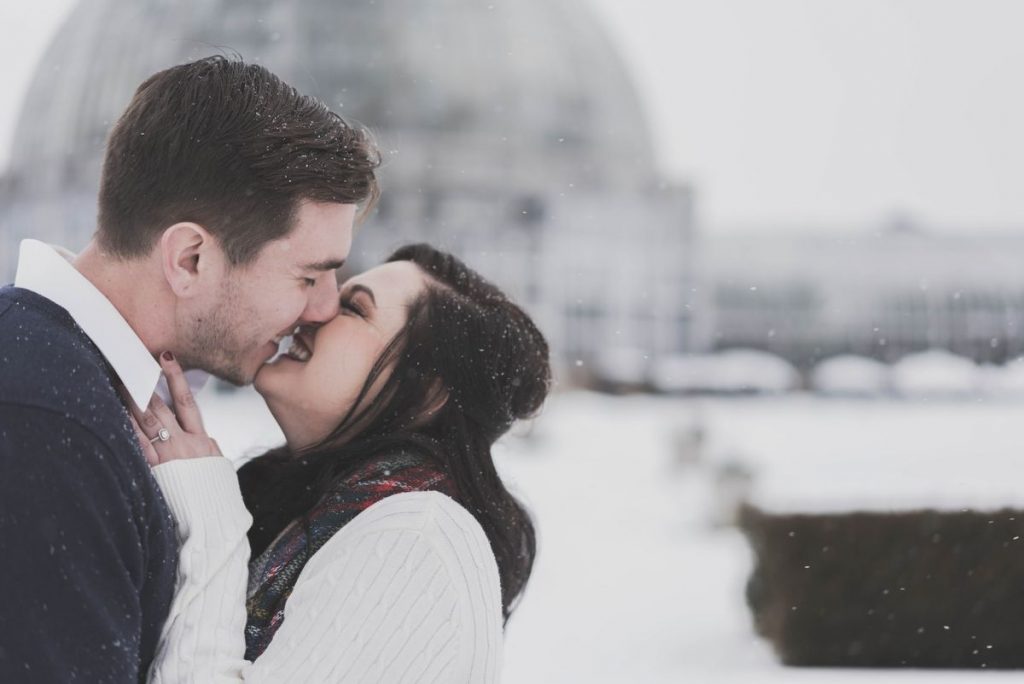 According to Bankrate, Detroit is the 6th best city for singles in the entire country. It's in the middle of a resurgence and getting hipper and more social by the day – all good news for folks on the single scene. Learn what to expect when dating in Detroit, and get the details on our favorite Motor City dating app.
Most Singles Stick to their Neighborhoods – Detroit is a diverse city, and even more so when you consider the entire metro. Still, people tend to stick to their neighborhoods when socializing and dating. That limits the number of available singles, but people can open themselves up to more options by hitting up a Detroit dating app.

Dating Around is Common – Because the metro area has such a diverse mix of singles, people like to date around until they find someone worthy of a long-term relationship. Because of this, many singles cycle through dozens of dates before finding "the one."

The Nightlife Scene is Active – The metro's nightlife scene is crawling with singles, especially in downtown Detroit, Ferndale, and Royal Oak. You can also meet lots of guys and gals in midtown Detroit. The bars tend to attract a younger crowd, with many people looking for quick hookups. If you want anything more meaningful (including better casual dating options), you'll need to use one of the best Michigan dating sites.

Hobbies and Sports are Popular for Singles – From pickup soccer games to active social clubs, men and women love getting together for activities. You're sure to make some friends at these events, and occasionally, people walk away with one-on-one dates on the books. More often than not, though, these activities provide fun competition without any romance.

People are Cautious – It's hard to pick up people in person because singles (and married people) tend to be cautious and guarded. It's likely because of the city's high crime rating, but people can stay safe and meet people on Michigan dating apps.
Detroit singles like having fun before finding that special someone, making Zoosk the ideal dating site here. You can go through as many options as you want before connecting with someone you want to hang with on the regular.
Population: 632,464
Men: 47.3%
Women: 52.7%
Unmarried: 52.5%
Number of College Students at Public Universities: Over 26,000
Bachelor's Degree or Higher: 16.4%
20-24: 6.1%
25-34: 13.4%
35-44: 12%
45-64: 27.7%
65+: 16.4%

---
Dating in Lansing
Best Lansing Dating App Recommendation: eHarmony
There's no shortage of things to do in Lansing, and they're all the more fun when you have someone by your side. That can be challenging since it seems like everyone is already raising a family here. Fortunately, you can get ahead in the dating game by learning more about the single scene here.
Bars Aren't the Hotspots They Used to Be – Local bars used to host singles nights, leading to some romantic connections. Those events have gone out of vogue, so people have to work up the nerve to approach guys and gals in bars. People often get turned down in person but get positive results on dating sites for Michigan singles.

Many Singles Play the Long Game – We've heard of a lot of single men and women joining young professional groups and participating in the local theater to grow their social circles. They hope these connections will lead to love down the road, and sometimes, they do. Most often, though, they make strong social connections that never turn into anything beyond friendship.

Tinder's Losing Steam – While Tinder is far from obsolete, Lansing singles are turning away from it in droves. From the mediocre dates to the poor matching system, it's hard to find much to love about Tinder. Check out our in-depth Tinder review to see why people are swiping left on the dating app.
With so many families in Lansing, it's clear that this is the ideal city for people who want to settle down. You can get a head start on that by finding love on eHarmony. We're confident you'll find true love on this Michigan dating app.
Population: 112,684
Men: 48.8%
Women: 51.2%
Unmarried: 53.6%
Number of College Students at Public Universities: Over 59,000
Bachelor's Degree or Higher: 26.3%
20-24: 10%
25-34: 13.2%
35-44: 11.5%
45-64: 24.9%
65+: 15.6%

---
Dating in Ann Arbor
Best Ann Arbor Dating App Recommendation: EliteSingles and Zoosk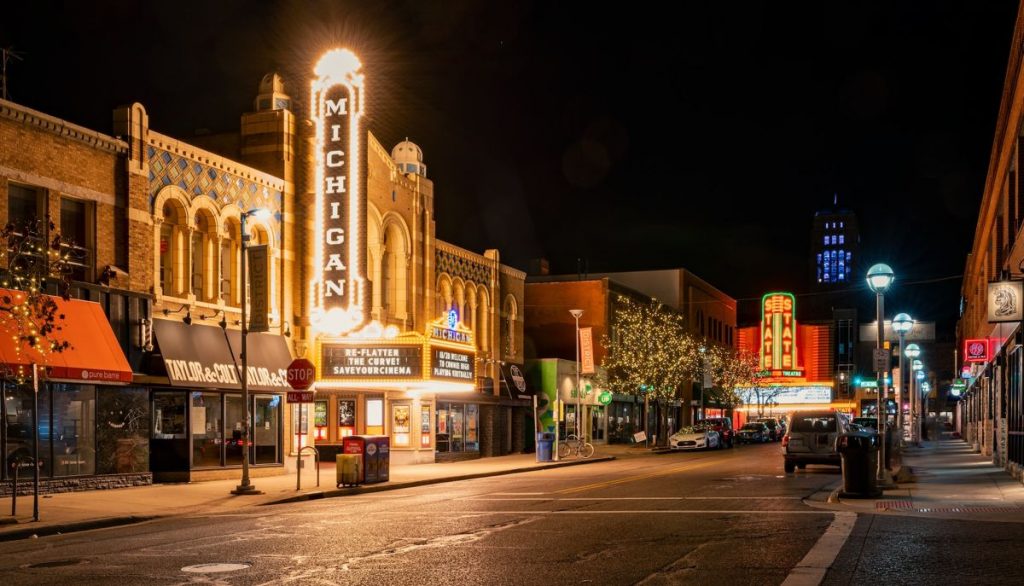 Ann Arbor might be close to Detroit, but it feels like a world away. People move here to escape the hustle and bustle of city life without sacrificing amenities. And they're going to keep coming since this is the best place to live in Michigan, according to U.S. News & World Report.
But what's dating like here? Learn more about the city's dating scene, and get the details on our favorite Ann Arbor dating app.
Some Singles Become Regulars at Bars – Singles enjoy Ann Arbor's nightlife scene, and many hang out at the same hotspots night after night. Becoming a regular will help you make some friends, and you might score a one-night stand or two. However, you'll have a hard time starting a meaningful relationship with someone you meet at a local watering hole.

The Dating Pool is Ever Changing – Some people liken Ann Arbor to a transient town. An influx of young professionals and students come to the city each year, only to move on after a while. Fortunately, this means there are always new people you can date.

The University is the Social Hub – College students and people in their 20s tend to center their social lives around the university. You can meet lots of people by attending a game or another event, but many folks don't want to be approached for dates in public.

Michigan Dating Apps are Where It's At – Since landing dates in person is so hard, most singles use dating apps. Earlier, people relied on Tinder, but these days, they prefer higher-quality dating apps.
Young professionals and college students make up a big portion of Ann Arbor's dating scene, meaning we have two apps for you. If you're a professional, EliteSingles is the way to go. Otherwise, you can find what you're looking for on Zoosk.
Bonus Pick: Ann Arbor has a robust aging population, and we don't want to leave the seniors out. If you're over 50, check out SilverSingles.
Population: 121,536
Men: 49.4%
Women: 50.6%
Unmarried: 55%
Number of College Students at Public Universities: Over 47,000
Bachelor's Degree or Higher: 77.3%
20-24: 13%
25-34: 14.4%
35-44: 11.5%
45-64: 23%
65+: 13.9%

Michigan Online Dating FAQ
Is Speed Dating as Effective as Michigan Dating Apps?
We've noticed that more Michiganders are Googling "speed dating" these days, so interest is increasing. While some people have found love at these events, it's hit and miss. You can expect a higher success rate on dating apps that use matching algorithms and allow you to filter profiles.
Check out some online dating tips to help you make the most out of dating apps. These tips will help you become a dating pro without having to attend an uncomfortable speed dating event.
Which Dating App is Most Used in Michigan?
Tinder is still the most used dating app, but it's not nearly as popular in Michigan as it used to be. Michigan's Tinder users complain of poor matches and a lack of options. They have much more success using one of the best Michigan dating sites.