Have you tried all the old ways of landing dates but keep coming up short? You're not the problem. Instead, it all comes down to the methods you're using. The days of meeting people through friends, work, and social events are over, and now, you have to modernize your approach.
In other words, it's time to use online dating sites to meet Minnesota singles.
But you can't just download any dating site and hope for results. Instead, you need to go where the singles are, which is where we come in. We've found the best Minnesota dating apps, and we're ready to share them with you. Take a look:
Top 5 Dating Apps for Minnesota Singles
---
We selected sites that cover serious, casual, senior, and religious dating. Stay tuned to find out which one you should select and get some insights into dating in the Twin Cities and other parts of the state. By the time you finish, you'll be ready to dive heart-first into Minnesota's online dating scene.
Jump to:
---
1. eHarmony – Best for Starting Stable Long-Term Relationships
Who Will Love eHarmony: Minnesotans pursuing long-term relationships, including marriage
Who Might Not Enjoy eHarmony: College students and others who want to play the field before settling down
Biggest Pro: Attracts high-quality singles who are committed to finding true love
Biggest Con: Monthly membership cost is higher than most Minnesota dating apps, but eHarmony helps people connect quickly
Starting Price: Premium memberships start at $35.90 a month
People in Minnesota are known for settling down, but those relationships don't always work. After all, "How to break up" was Minnesota's most Googled relationship phrase in 2020, and it's still popular to this day. Oh, and we can't forget about Minnesota's search volume for "How to get divorced."
It's pretty easy to understand why both of these questions are Googled so often. First, marriage rates are going down as more people are cohabitating instead of tying the knot, leading to an increase in breakups. And second, gray divorces are increasing at warp speed in Minnesota. The divorce rate might be going down overall, but it's going up for older folks.
We want to change what Minnesotans Google for the better. Instead of "How to break up" or "How to get divorced," we want to see more Minnesotans Googling "How to say I love you." We're romantic like that.
The key to turning that wish into reality is getting more Minnesotans to use eHarmony.
According to research, eHarmony leads to more happy, successful relationships than any other Minnesota dating site. Couples who meet here are more likely to live happily ever after and less likely to turn to Google for answers about breakups and divorces.
And let us tell you, love happens fast on eHarmony.
Members find a special someone every 14 minutes on eHarmony, and that often leads to marriage. In fact, 69% of men and 71% of women meet the person they're going to marry within a year of using the site.
eHarmony manages to connect people for the long term by using the 32 Dimensions of Compatibility to match members. Just look at the Compatibility Score next to your matches to see how likely you are to go the distance.
Whether you want to cohabitate or get married, you need to find a compatible mate to make it last for the long term. Head to eHarmony to start your search for "the one."
---
2. EliteSingles – Best for Single CEOs and Other Professionals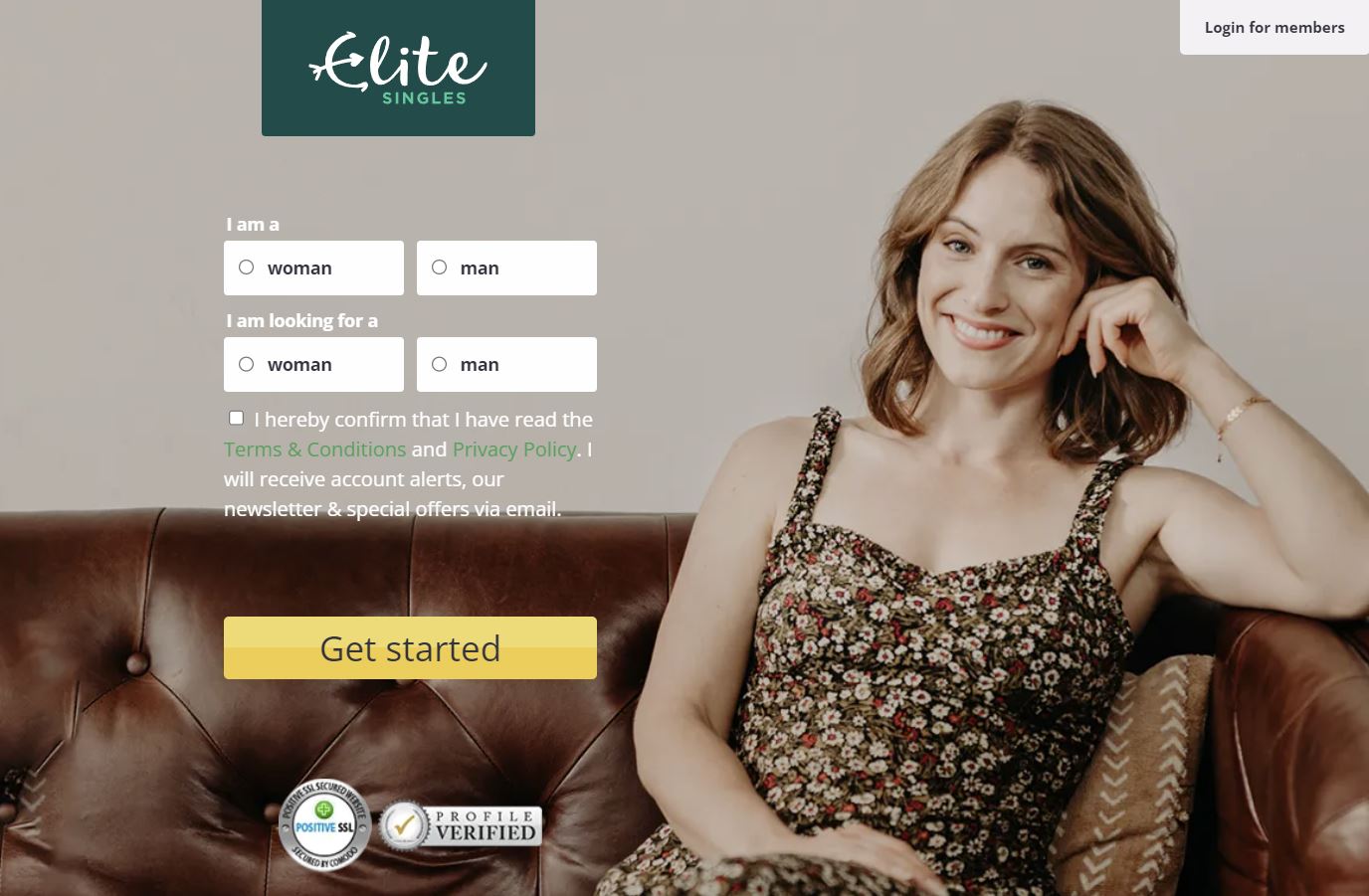 Who Will Love EliteSingles: Minnesota professionals who want to start a relationship with career-oriented singles
Who Might Not Enjoy EliteSingles: Singles who aren't interested in their careers or serious relationships
Biggest Pro: Large membership base of professionals
Biggest Con: Few options for people looking for casual relationships
Starting Price: Premium memberships start at $27.95 a month
Here's a wild statistic: Minnesota has over two CEOs for every 1,000 jobs. Pretty impressive, right?
Part of the reason is due to all the home-grown talent. As one of the most educated states, nearly half the population has earned an associate's degree or higher, so there's an impressive in-state talent pipeline.
Plus, top talent flocks here from other states to fill roles in advanced manufacturing, life sciences, renewable energy, and other key industries. With so many opportunities, it's clear that Minnesota is a fantastic place for professionals to work and live.
If you're one of the state's career-oriented professionals, you have your work life under control. Still, your personal life might be another story entirely.
For starters, it's hard to find the time to date. Your career pulls you in various directions, so carving out a few hours to hit the town is close to impossible. That pretty much rules out the in-person dating scene.
And on top of that, you don't want to end up with just anyone. You need an independent partner who understands your demanding career. That means dating another professional is the way to go, but it's not like you run into many of them outside of work.
So, those sound like some pretty big problems, but as you know, every problem has a solution. And in this case, our next Minnesota dating app, EliteSingles is the solution you're looking for.
Let's start with the membership base. This site attracts CEOs, lawyers, and other highly educated professionals. EliteSingles has the best professional dating pool you'll find outside of a work function. Oh, and you won't have to get permission from HR to date someone you meet here.
Plus, dating is fast and easy on EliteSingles.
After filling out the questionnaire, EliteSingles will find matches for you based on the five-factor model of personality. You just need to click on your matches and start a conversation or two. And since you'll only receive 3-7 matches a day, dating won't impact your work life.
Are you ready to find true love with a career-oriented professional? Set up a free account on EliteSingles today.
---
3. Zoosk – Best Alternative to Reddit
Who Will Love Zoosk: Casual daters who want a safe, effective alternative to Reddit
Who Might Not Enjoy Zoosk: Singles pursuing serious, long-term relationships
Biggest Pro: Verified profiles, video chat, and the behavioral matching algorithm create a safe and effective casual dating environment
Biggest Con: Need to use the Minnesota dating site for a while before the algorithm has enough data to provide matches
Starting Price: Premium memberships start at $10 a month
Look, we admit we're Reddit junkies. We follow a ton of subreddits and can spend hours on the app. But do you know what we don't love? Reddit dating.
And that's a problem in Minnesota.
See, Minnesota casual dating subreddits have popped up on Reddit to replace Casual Encounters on Craigslist. And just like Casual Encounters, these subs are anonymous and pretty dangerous. You never know who is on the other end of the profile, and you could find yourself in a bad situation if you choose to meet someone IRL.
Given the number of subreddits, we get that Minnesota has a pretty strong casual dating scene. We don't want you to give that up, but we do want you to be safe about it. And that's why Zoosk is one of the best Minnesota dating apps.
It has more than 40 million members, most of whom are down for casual and short-term dating. You can connect with people who have verified profiles and even use one of the video features to go face-to-face before meeting in person.
Oh, and here's something else it does better than Reddit – it actually matches members.
As a casual dating app, signing up to Zoosk is fast, so you can hop on right away. However, the behavioral matching algorithm analyzes your actions to find out what you're looking for on the dating site for Minnesota singles. Then, it'll send high-quality matches your way.
Pretty cool, right? See it in action by creating a free account on Zoosk today.
---
4. SilverSingles – Best for Overcoming Minnesota's Senior Gender Imbalance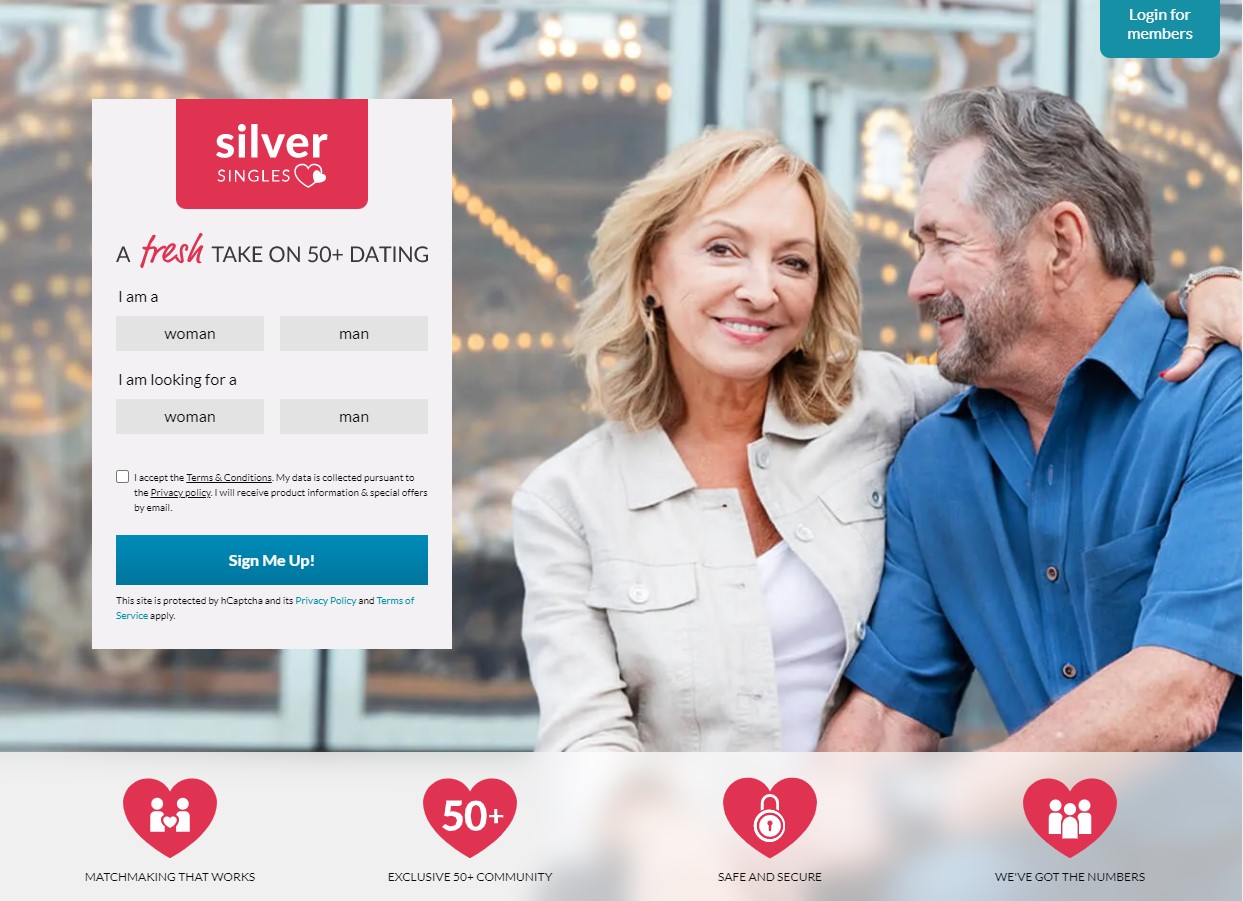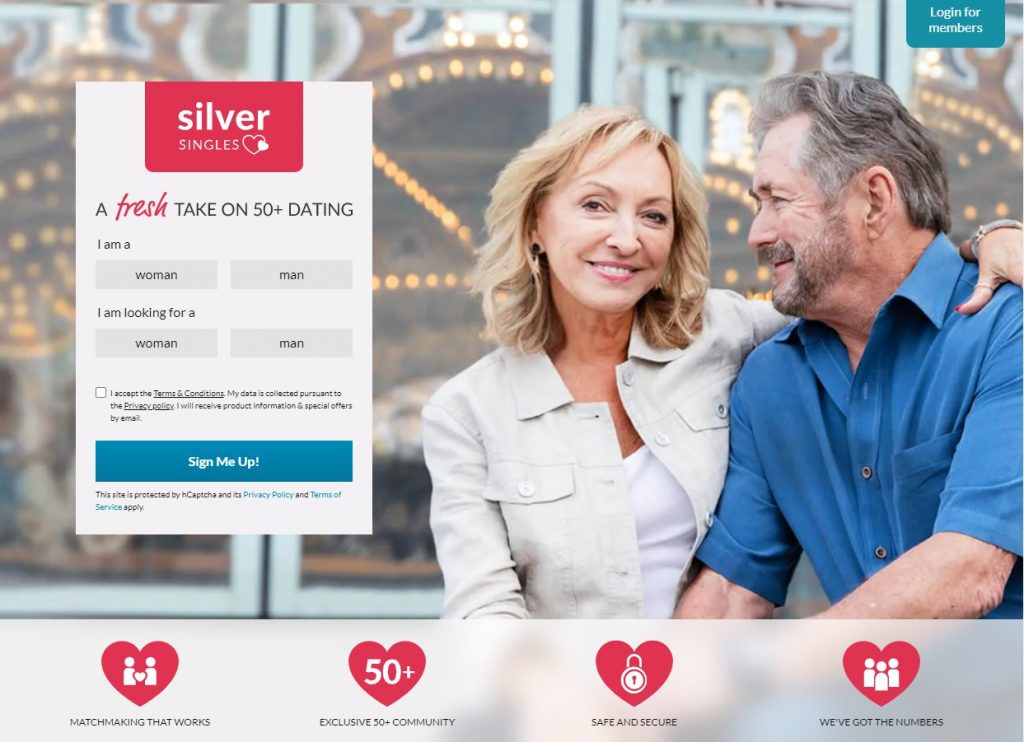 Who Will Love SilverSingles: Seniors who want to expand their dating pool
Who Might Not Enjoy SilverSingles: People 50-and-over looking for younger mates
Biggest Pro: Exclusively open to people 50-and-over
Biggest Con: Free membership is only meant as a trial and doesn't include many features
Starting Price: Premium memberships start at $27.95 a month
Close to 1.7 million Minnesotans are over the age of 50, and that number will keep growing as time passes. As one of the best states to retire, it seems like new seniors enter Minnesota every day.
Both the new residents and home-grown seniors are an active bunch, with many living independently and volunteering in their free time. Most of them also earn a nice income, making them a hot commodity on the dating scene.
But that doesn't mean it's all sunshine for single seniors in Minnesota.
There's a pretty massive gender imbalance between senior men and women, so it's hard to find dates when volunteering and engaging in social activities. For instance, there are 25% more women than men who are 65 and over.
We set out to find a Minnesota dating site with a nice balance of older men and women and landed on SilverSingles.
This 50-and-over dating site includes profiles not just from Minnesota, but the whole United States. Actually, you can even go global since it's open to singles in various countries around the world. You can set preferences when looking for love, and it also uses the five-factor model of personality to find matches.
Whether you want to stay close to home or relocate, you can find love on this Minnesota dating app. Set up your free account and start looking today.
---
5. Higher Bond – Best for Devout Christians Seeking Serious Relationships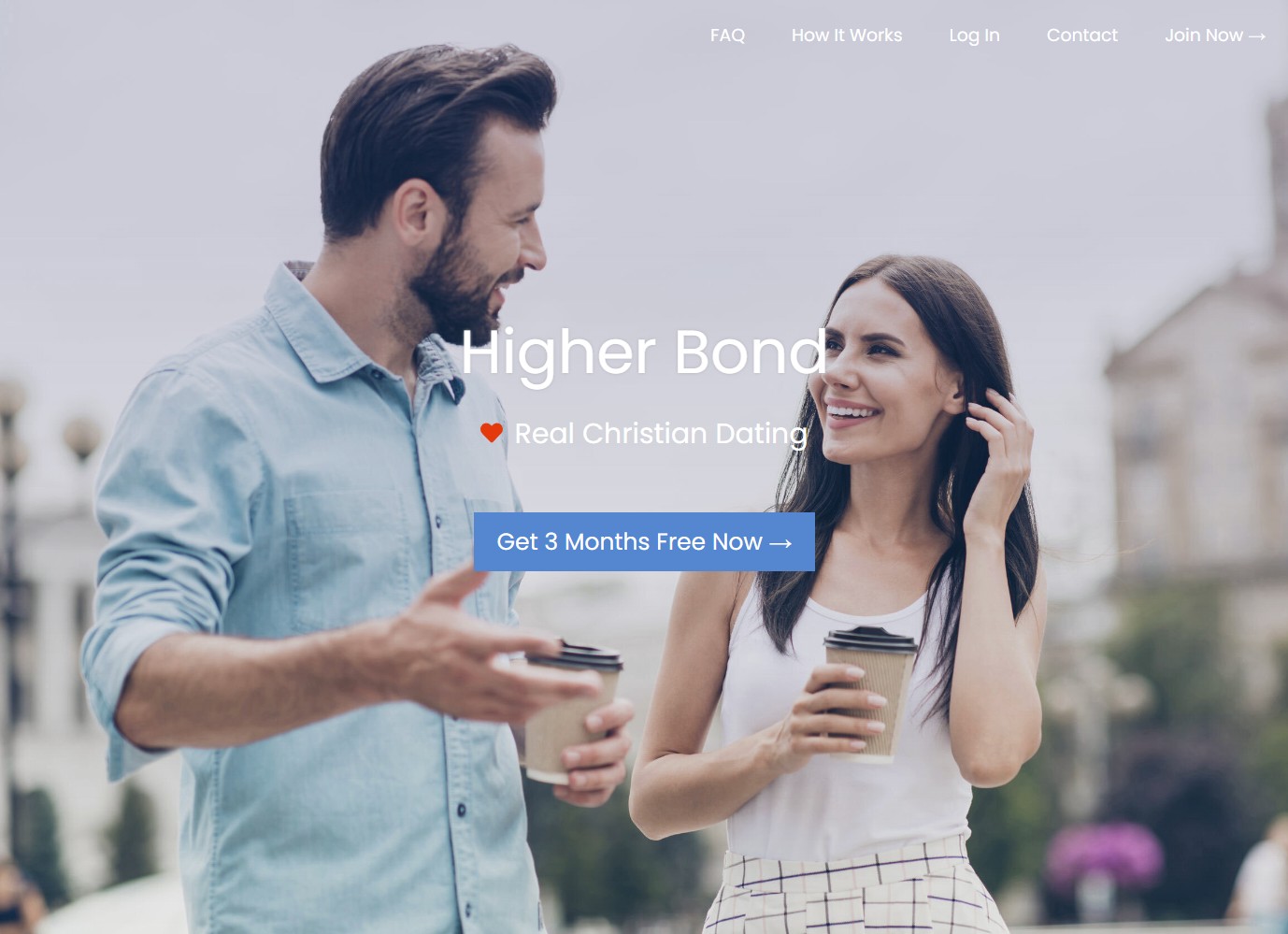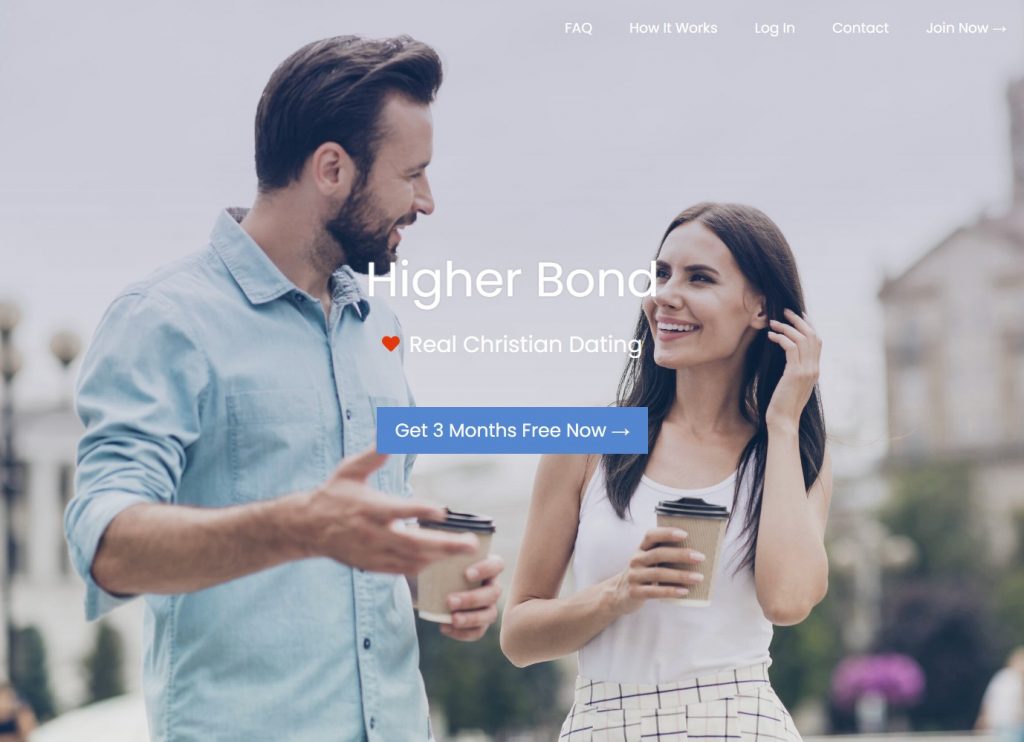 Who Will Love Higher Bond: Devout Christians who are ready for serious relationships
Who Might Not Enjoy Higher Bond: Casual Christians and non-believers
Biggest Pro: Pairs couples who are most likely to have genuine connections
Biggest Con: Doesn't have a mobile app, but you can use the mobile website on your phone or tablet
Starting Price: Premium memberships start at $14.95 a month (the first three months are free)
Minnesota has an interesting religious makeup. While almost three-fourths of adults are Christians, only 49% are highly religious. Plus, 20% are unaffiliated.
It's even more complicated when you dig into the data for the different religious denominations.
According to the Pew Research Center, 19% of Christians in Minnesota are Evangelical Protestants, 29% are Mainland Protestants, and 22% are Catholics. Then you have other denominations, such as Baptists and Historically Black Protestants, mixed in.
The diverse landscape makes it hard to meet religious singles who share your views (even when using Minnesota Dating apps). Even finding someone in church is becoming a bigger challenge. Parishioners are dropping out of Minnesota churches at a rapid rate, and facilities are closing their doors in response.
That sounds pretty bad, but we have some good news for you. You can easily find a Christian mate on Higher Bond.
While most Christian dating sites attract all kinds of believers, Higher Bond is designed for the devout. It also has a fantastic matching algorithm that pairs members with people who share their denomination and viewpoint. That includes your thoughts on family, church attendance, and gender roles (or lack thereof) in a relationship. Oh, it even finds out what members think about intimacy and sex before marriage.
If you want to find someone who is as devout as you are, head to Higher Bond to set up an account.

What is the Dating Scene in Minnesota Really Like?
You Can Stand Out with Pictures – According to Zoosk, Minnesotans add fewer photos to dating profiles than people in other states. Having the right number of photos can help you stand out from the crowd, so don't follow the crowd. Instead, check out our post to find out how many photos you should add to your dating profile.

Going Dutch is Becoming More Common –. Fewer than half of the women in Minnesota think guys should pay for dates. The majority of men still think they should pay but going Dutch is trending up.

Polyamory is Growing – It might not be the most common type of relationship in Minnesota, but a healthy number of residents are getting into polyamory. Polyamory groups and Meetups have popped up, and lots of folks have turned to Google to learn more about it. If you're into a poly lifestyle, you can find your match(es) on a Minnesota dating app.

People are Really Nice – You aren't going to encounter many rude people on Minnesota's dating scene. That makes it easy to strike up conversations, but it can make it hard to turn people down. Read our tips on how to turn people down nicely and firmly if you run into problems.

Safe Online Dating Scene – Minnesota is one of the safest states for online dating. You're unlikely to encounter any trouble online, especially when using one of the safest dating sites.

It's Becoming More Diverse – According to the Census Bureau, 83% of Minnesotans are white and non-Hispanic. That doesn't point to much diversity, but the landscape is changing. The Black, Asian, Latino, and Indigenous populations are growing, and you can find a broad assortment of folks on Minnesota dating sites.

Beware of Reddit – Reddit has stepped in to assist with the casual dating scene in Minnesota, but it's not very safe. While some people find what they're looking for on the site, we recommend sticking with a safe Minnesota dating app instead.

Dating in the Twin Cities
Best Twin Cities Dating App Recommendation: EliteSingles and Zoosk
The Twin Cities metro area is often recognized as one of the best places to live, work, and retire in the United States. With so much to offer, St. Paul and Minneapolis attract a broad range of people, from college students all the way to professionals. Plus, the Twin Cities are becoming increasingly diverse, with people from Somalia, Mexico, and other countries taking up residence.
With such a mix of people, the Twin Cities has a robust yet complicated dating scene. Get the scoop, so you'll be ready to find love here. Also, we'll go over our favorite dating apps for Minneapolis and St. Paul singles.
Lots of Successful People – The Twin Cities are full of professionals with impressive resumes. Professional people here tend to date other professionals, often connecting on dating apps.

Cliques form Early – People in the Twin Cities tend to form solid friend groups that are hard to penetrate, so approaching people in person usually doesn't work. Add in the fact that a lot of people here are shy, and it's clear that Minnesota dating apps are a must.

Casual Dating is In – Most Minnesotans have marriage on their minds, but that's not as common in the Twin Cities. Sure, some people want to get serious, but the majority want to have some fun before settling down.

People are Picky – You can't just phone it in and expect people to flock to your dating profile if you're trying to make connections in the Twin Cities. With so many options, people can afford to be picky here. Find out how to write a dating profile so you can win some hearts. Then, you can attract people who are into casual or serious dating, depending on your preference.

Fake Profiles are a Problem on Some Apps – We've heard complaints about fake profiles on Bumble and Tinder in the Twin Cities. We recommend using a dating site with verified profiles so you can avoid this.
Because the Twin Cities has so many young professionals, EliteSingles is our go-to choice for this region. At the same time, we can't forget about casual daters, especially college students. Zoosk is a great fit for people who want lots of options for low-key dating.
Minneapolis
Population: 425,336
Men: 50.7%
Women: 49.3%
Unmarried: 64.3%
White-Collar Employees: 87.6%
Blue-Collar Employees: 12.4%
Bachelor's Degree or Higher: 51.8%
St. Paul
Population: 307,193
Men: 48.9%
Women: 51.1%
Unmarried: 59.9%
White-Collar Employees: 82%
Blue-Collar Employees: 18%
Bachelor's Degree or Higher: 41.3%
---
Dating in Duluth
Best Duluth Dating App Recommendation: Zoosk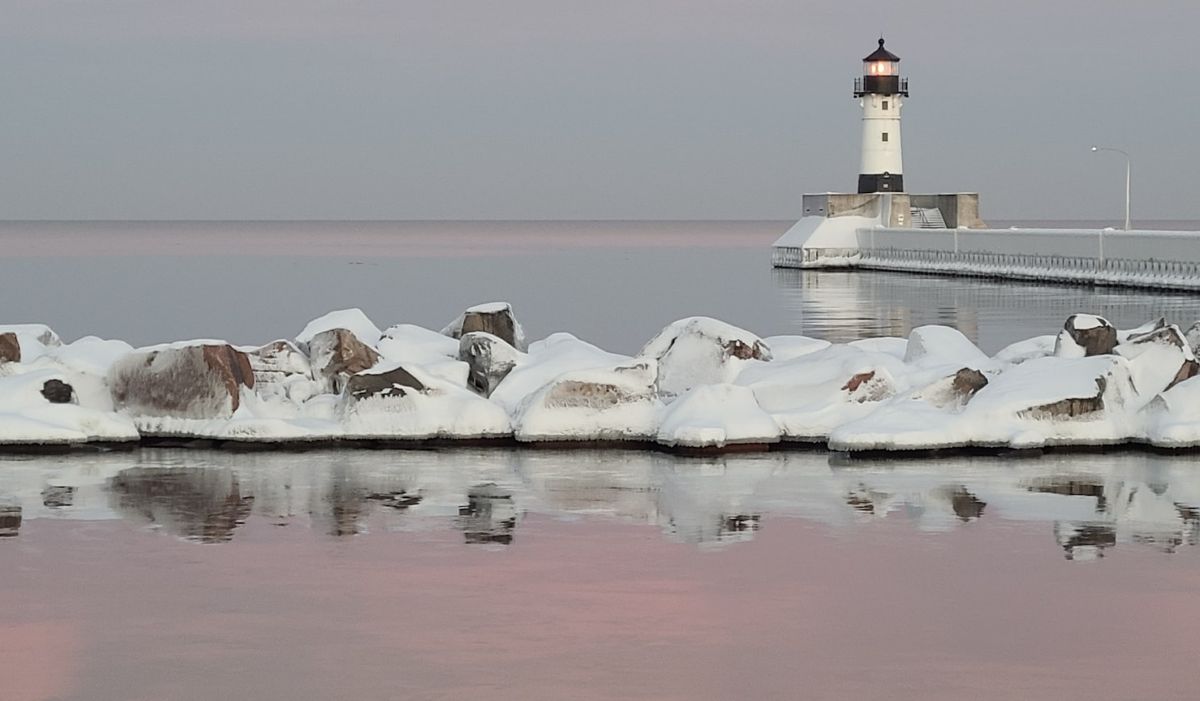 With gorgeous scenery and lots of activities to enjoy, Duluth is a wonderful place to live. While you'll find people of all ages here, the city's most popular with the younger crowd, especially people between 20-29. Since there are so many young folks, the dating scene is super active.
In-person Dating is Awkward – People who've tried to pick up singles in person report that it was an awkward experience. Since the in-person dating scene can get weird fast, we recommend using a dating site instead of approaching people out in the wild.

Social Circles Form in the Outdoors – It might be hard to pick people up in person, but singles do form friend groups by engaging in outdoor activities. Hiking and biking are both fantastic ways to meet others but don't expect to form romantic connections.
Young people with adventurous spirits make up most of Duluth's dating scene, so Zoosk is the ideal dating app. It mainly has casual daters, but you can also find some people ready to get serious on here.
Population: 86,372
Men: 48.7%
Women: 51.3%
Unmarried: 61.4%
White-Collar Employees: 83.8%
Blue-Collar Employees: 16.2%
Bachelor's Degree or Higher: 39%

---
Dating in Small Town and Rural Minnesota
Best Small Town and Rural Minnesota Dating App Recommendation: Higher Bond and SilverSingles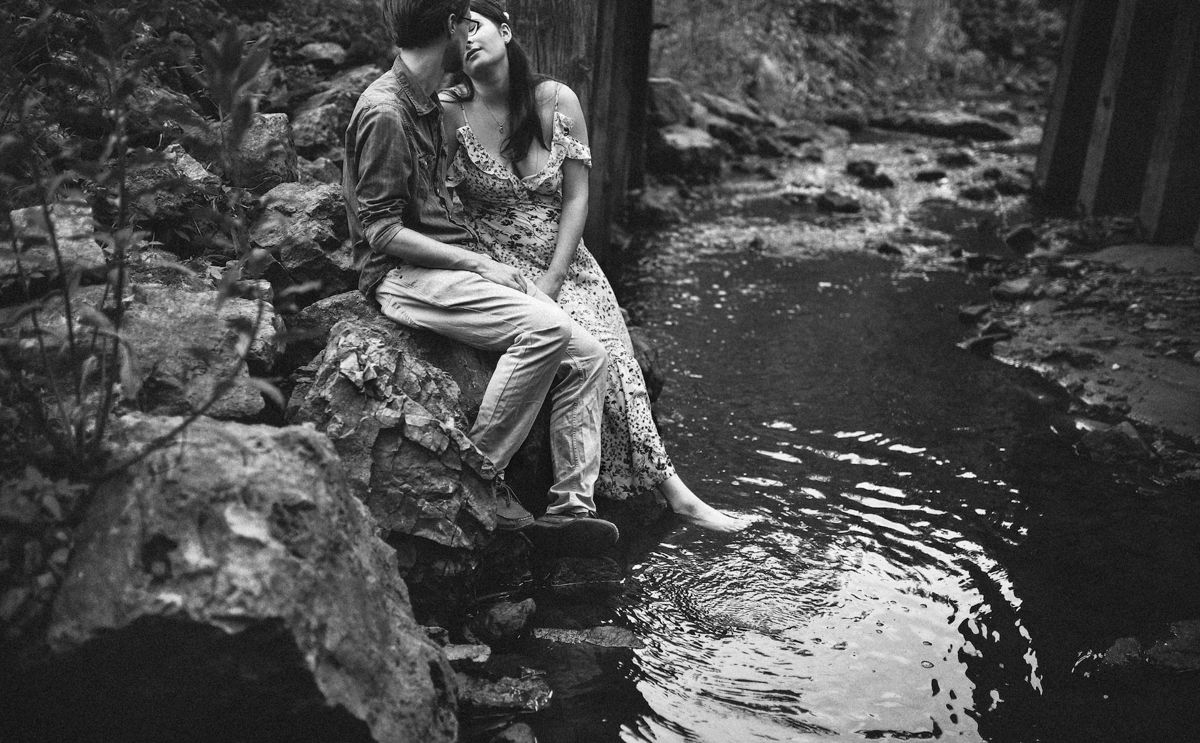 Yes, we've heard the jokes – if you're single in rural Minnesota, you need to use FarmersOnly.com. It's true that the state has a lot of farmland and single farmers, but they're not the only people living in rural areas and small towns. We're going to cover everyone, so you can find the right app to use.
Lots of Religious Folks – Minnesota isn't known for being extremely religious. Still, Christianity is a big part of rural and small-town life. Many of the residents live out their faith daily and want the same in a partner.

Traveling is a Must – People who live in rural areas and small towns generally know everyone in their community. Thus, they set the distance to further out when searching on dating apps.

People Want Serious Relationships – Sure, you can encounter some casual daters in small towns and rural areas, but most singles want serious relationships. Many people outside of the big cities hope to find someone to marry in the near future.
Because religion is prominent and small towns and rural areas, Higher Bond is our favorite Minnesota dating app for these locations. However, we can't forget about the seniors. These regions have such a large 50-and-older crowd, so SilverSingles is our second pick.
Small Town Population: Approximately 390,000
Rural Population: Approximately 434,000
Prominent Religion: Christianity
50-and-Over Population in Rural Areas: 44%
50-and-Over Population in Small Towns: 41%


Minnesota Online Dating FAQ
What is the Best Dating App in Minnesota?
eHarmony is our overall pick for the best dating app in Minnesota. Over two million members have found love on eHarmony, and the number increases by the day. Claim a free trial to eHarmony to get started today.
Can I Try Minnesota Dating Sites Without Paying?
Yes! We selected sites that offer free trials and basic accounts for free. You can use the basic account to try the sites, but you'll need to pay for a subscription to unlock features like unlimited messaging. Grab a free trial to a dating site to get started with any of the top Minnesota dating apps for free.