From the delicious barbecue to the hometown Cards, there are lots of reasons to love living in Missouri. But honestly, it can be hard to enjoy your surroundings while riding solo. There's something about having a special someone by your side that makes each adventure all the more enjoyable.
It might seem like you're destined to spend your life hanging with your buddies (or maybe an assortment of cats), but we have news for you. You can find the match of your dreams by logging into the right dating app.
As a resident of the Show-Me State, we know you won't just believe us based on our opinions, so we dug into real data. At the end of our search, we identified the best five Missouri dating apps.
The 5 Best Dating Apps in Missouri:
Each app is meant for a specific dating style and demographic, so stay tuned to find out which is best for you. Oh, and don't stop when you reach the end of our top five list. Stick around to learn what dating's like in Missouri, including how it differs in St. Louis, KCMO, and rural parts of the state.
Yep, we said "rural." Unlike others, we realize that Missouri consists of more than big cities, and we cover it all. Let's get started so you'll be ready to hunt out some singles.
---
1. eHarmony – Best for Long-Term Love without Settling
Who Will Love eHarmony: Missourians who want serious relationships that go the distance
Who Might Not Enjoy eHarmony: College students and other casual daters
Biggest Pro: Matches people based on traits needed for long-term marital success
Biggest Con: More expensive than some dating sites, but the high success rate makes the cost worth it
Starting Price: Premium memberships start at $35.90 a month
There's so much pressure to settle down in Missouri that some people jump in way too fast. This causes incompatible couples to try to make it work – often to disastrous results.
Take Springfield, for instance. Over 13% of the adults living here are divorced, which is well over the national average. It's not just Springfield, either. People across the state struggle – and often fail – to make it work.
We wish we could help couples who are in unhappy marriages, but we don't have that superpower. But what we can do is help single guys and gals find compatible partners. And that's as easy as using eHarmony.
Co-founded by a clinical psychologist, this dating app matches members based on the 32 Dimensions of Compatibility. It digs into things that take years to surface when meeting in the real world, explaining the high success rate. Seriously, a member finds love every 14 minutes on this Missouri dating site.
We get that you're under a lot of pressure, but that doesn't mean you should settle. Instead, head to eHarmony to sign up for a free account today.
---
2. Zoosk – Best for Casual Dating in College and on the DL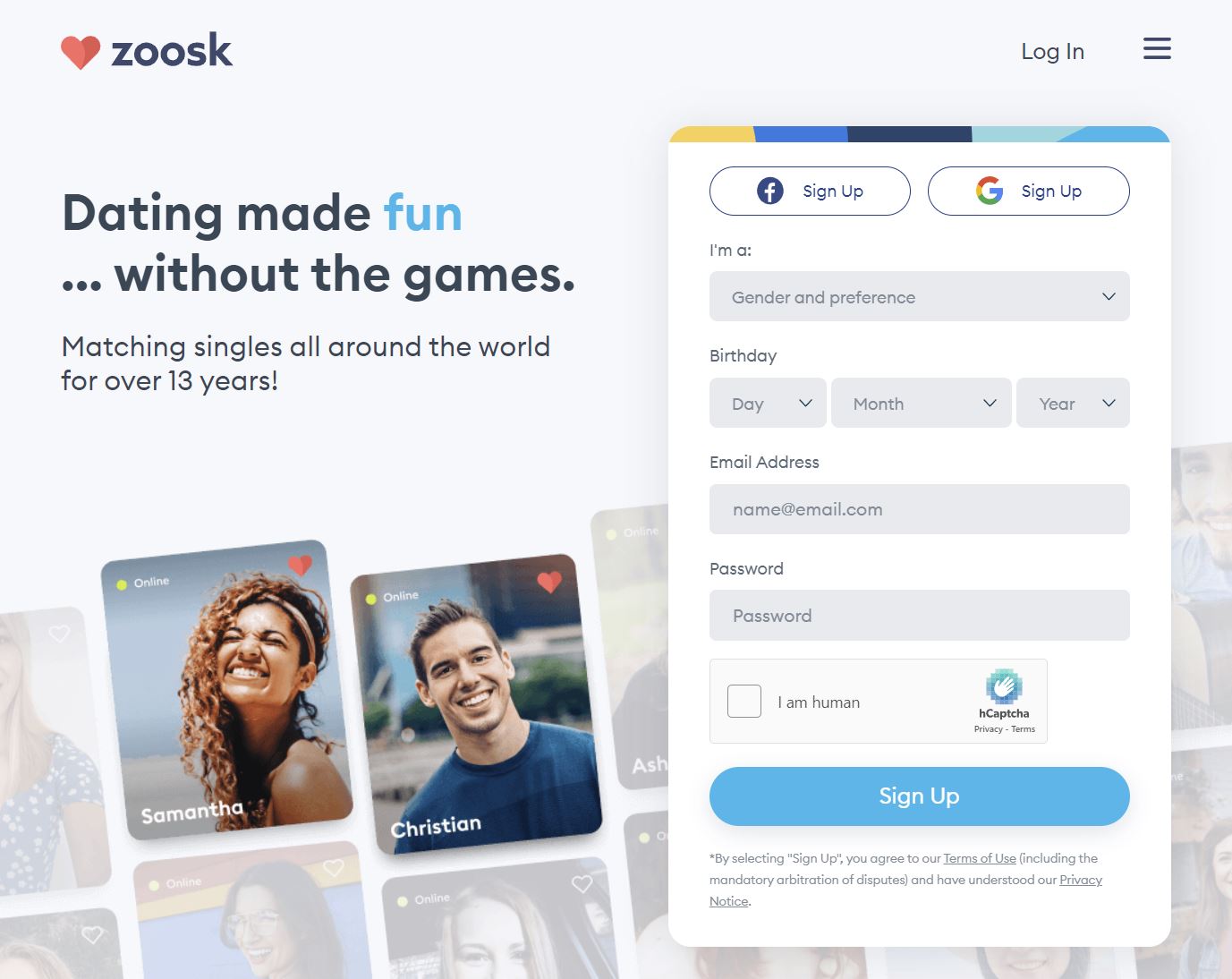 Who Will Love Zoosk: Casual daters looking for a safer (and less seedy) way to connect
Who Might Not Enjoy Zoosk: Singles interested in long-term relationships or marriage
Biggest Pro: Large and diverse membership base
Biggest Con: Few options for serious daters
Starting Price: Premium memberships start at $10 a month
Missouri's home to around 350,000 college students, explaining the state's strong casual dating scene. But we've discovered casual dating goes beyond college. In fact, a lot of Missouri adults are down for some fun.
But that's where things get complicated…
Most Missouri singles are expected to get married, so many casual daters don't feel comfortable announcing their casual dating intentions. The casual dating scene's severe gender imbalance makes the problem even worse. According to OkCupid, more than 65% of men in Missouri are open to keeping things casual – while fewer than 30% of the women feel the same way.
Fortunately, you can be upfront with your intentions – and find plenty of options – by using Zoosk.
This Missouri dating app is popular on college campuses and beyond. With more than 40 million members, you won't have any trouble finding someone to hang out with for a while. Plus, it's a lot safer than those seedy casual dating sites popping up in Missouri.
You don't have to try to fit into a serious dating box. Instead, head to Zoosk to create your free account.
---
3. Higher Bond – Best for Christians Seeking Genuine Connections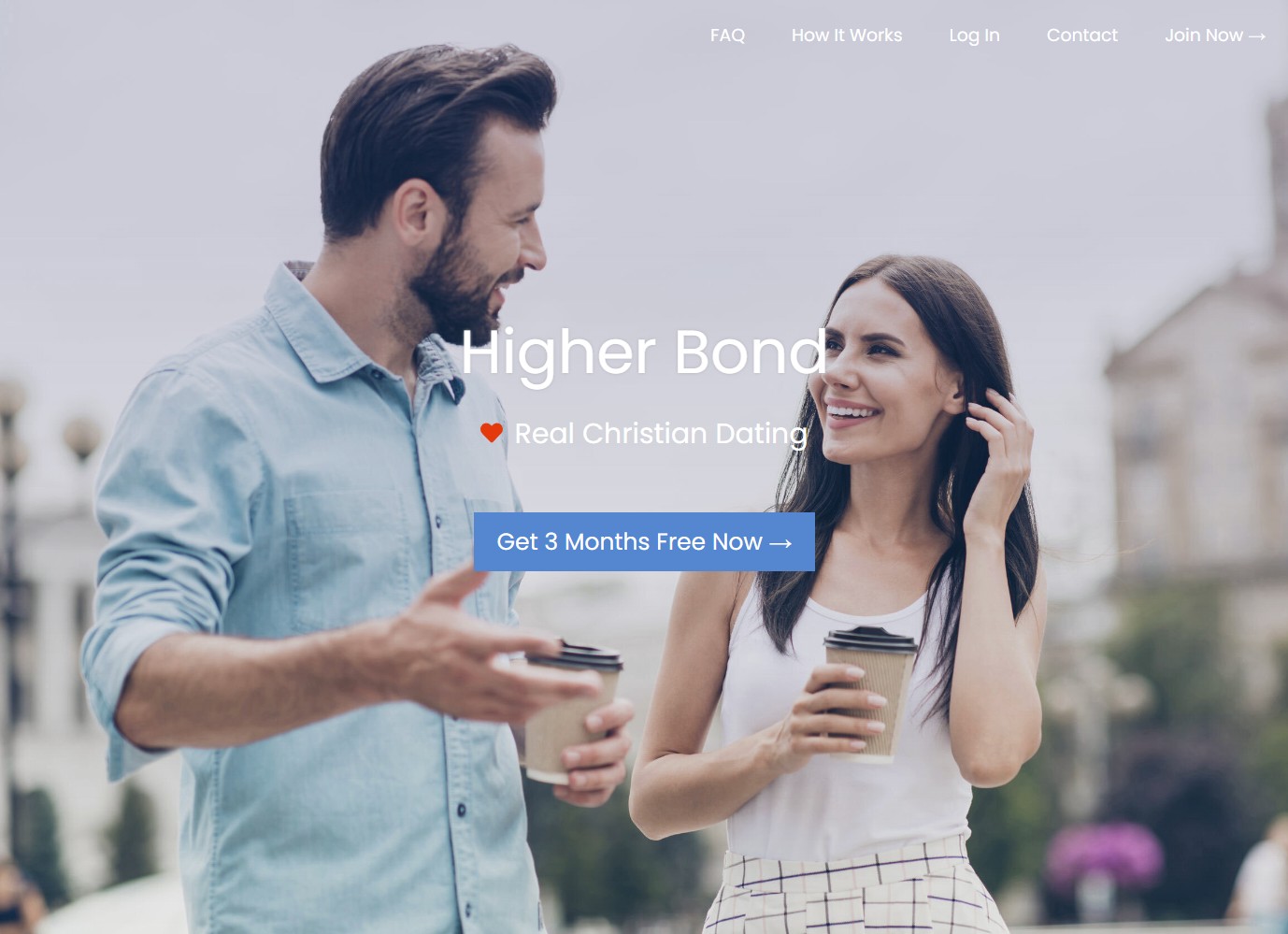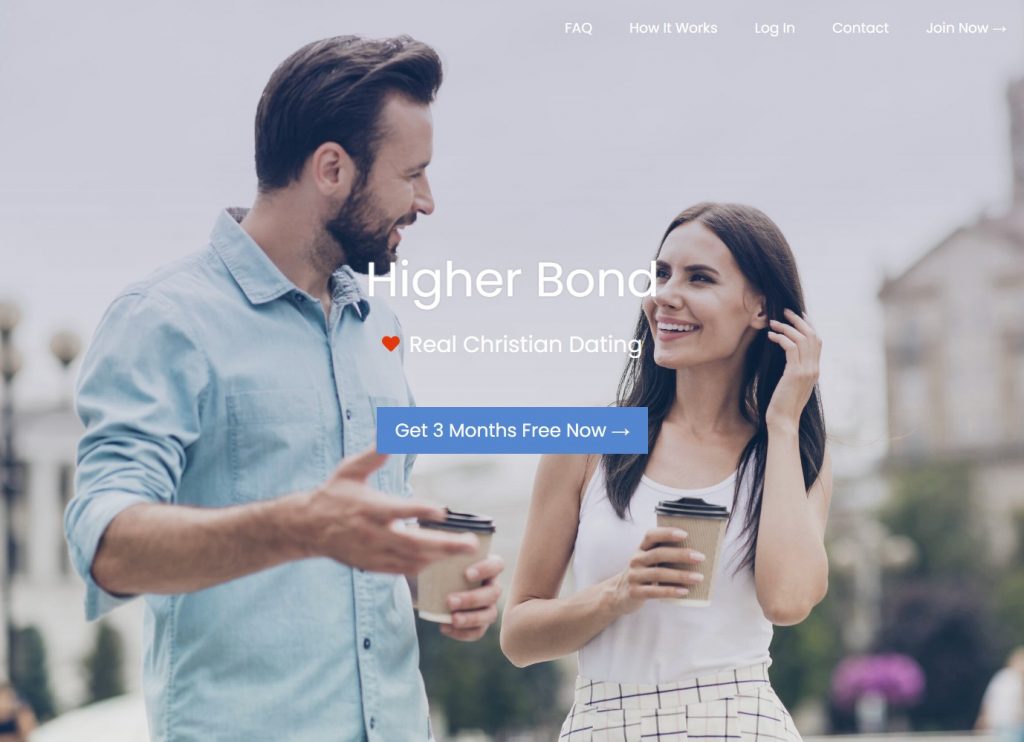 Who Will Love Higher Bond: Highly religious Christians seeking relationships rooted in faith
Who Might Not Enjoy Higher Bond: Non-believers and casual Christians
Biggest Pro: Limits matches and conversations, leading to genuine connections
Biggest Con: Still building a membership base since it just launched in 2022
Starting Price: First three months are free
A lot of people forget that Missouri is part of the Bible Belt since it's in the Midwest instead of the South. However, 77% of Missouri adults are Christians, and 60% are highly religious, according to the Pew Research Center. So yeah, we'd say religion is part of the state's fabric.
Dating as a highly religious Christian is anything but easy. Most people hope to find love in the church, but that's hit-and-miss.
This has led some Christians to turn to online dating, with scandalously mixed results. Swiping culture and casual convos go against Christian beliefs, making most dating apps for singles in Missouri a miss. Plus, Christian dating sites tend to attract everyone from "Christmastime Christians" to firm believers. How can you find the right match when there's such a broad range of people?
You won't face that issue on Higher Bond.
Higher Bond attracts deeply religious singles in Missouri and throughout the country. It uses a matching system developed by religious leaders and relationship counselors to find the best matches for each member. Then, it delivers up to five matches to each member each day.
Oh, and it focuses on true connections instead of endless options. You can't browse the site beyond your matches, and you're limited to starting a single conversation a day. Take that, swiping culture!
If you want to find true love that mirrors your faith, set up a free account on Higher Bond today.
---
4. SilverSingles – Best for Finding an Ideal Partner Later in Life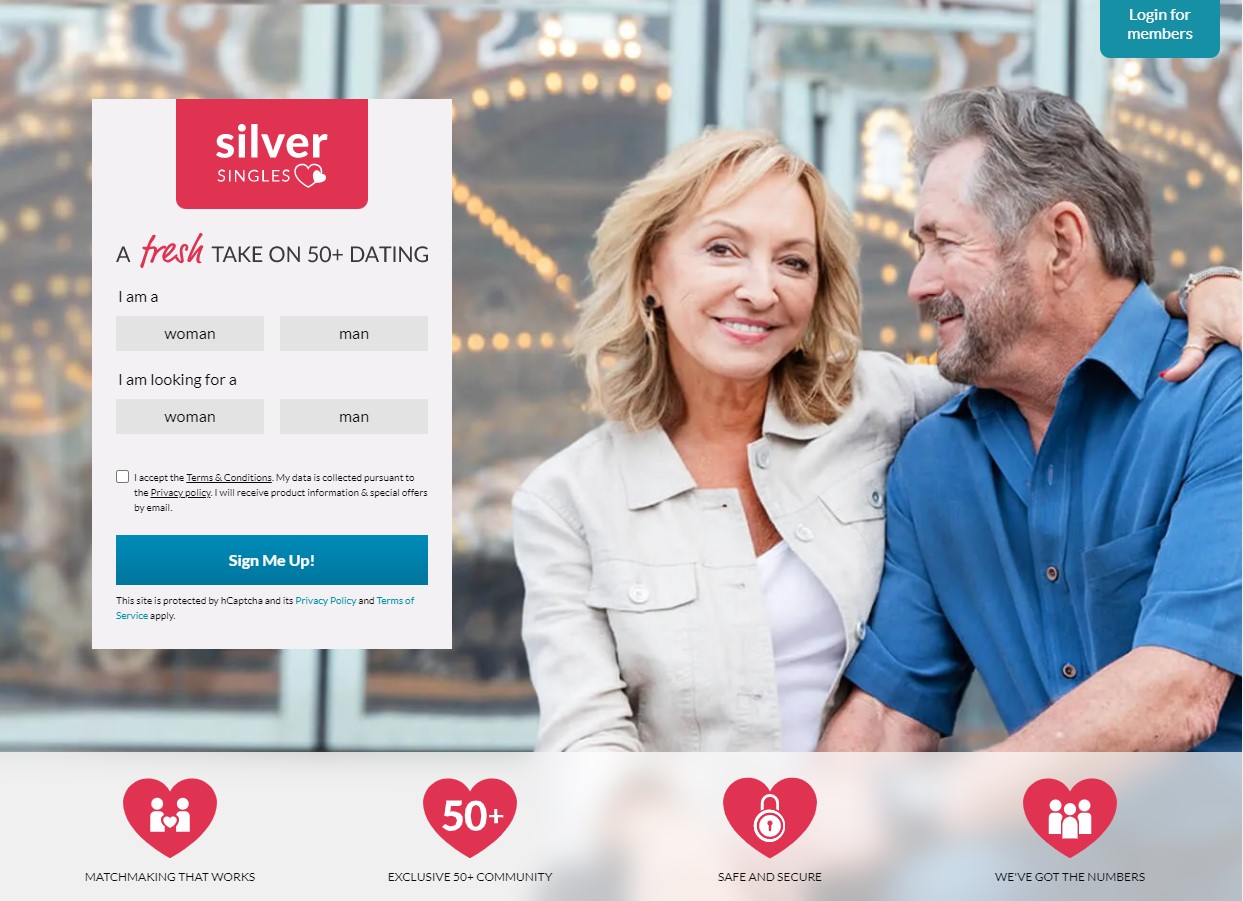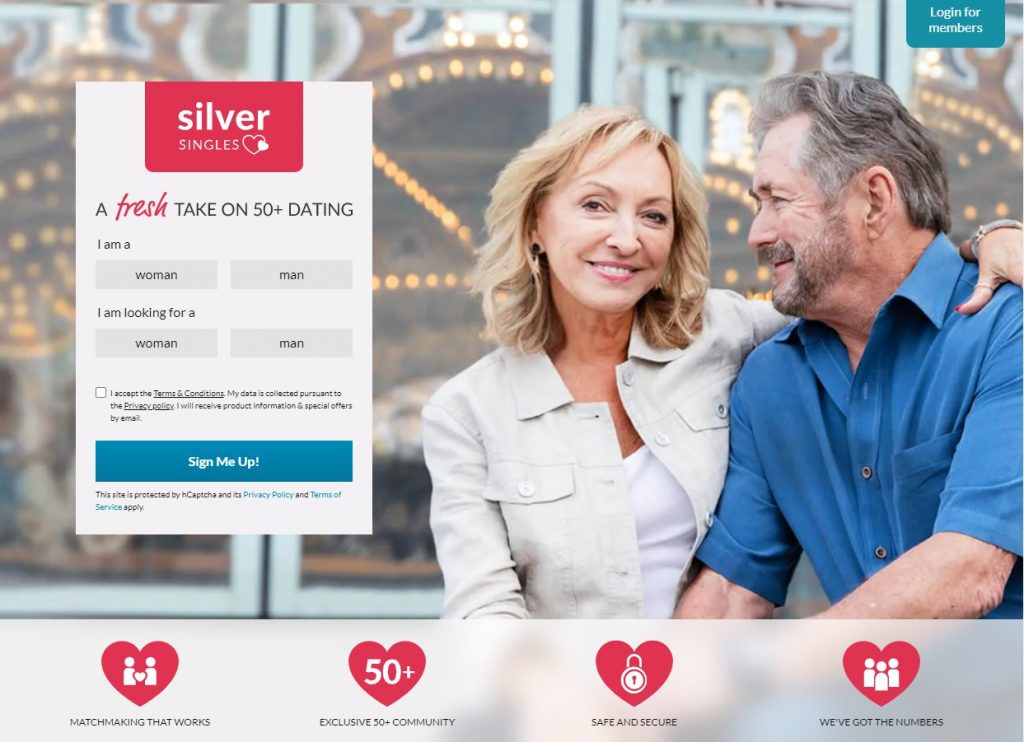 Who Will Love SilverSingles: Single seniors ready to find companions or life partners
Who Might Not Enjoy Silver Singles: Seniors pursuing partners younger than 50
Biggest Pro: Matching system pairs people up with singles who will fit into their lives
Biggest Con: Free memberships have limited features
Starting Price: Premium memberships start at $27.95 a month
It's no secret that Missouri's aging population is growing, but you might not realize how large it is. Over two million people here are over the age of 50. That means that nearly 35% of Missourians are seniors.
Unfortunately, a lot of seniors live in small communities without many neighbors, making it hard to find romantic partners. And it's not that much easier for seniors living in big cities since the dating pool is so small. Many seniors report being surrounded by people their age, without a single available date in the bunch.
Fortunately, you can expand beyond the local dating scene and find true love on SilverSingles.
This site is exclusively open to people who are 50 and over, but it's not just about giving you options in your age range. It uses the Big Five personality model to match members who share compatible traits. You have a lot of living under your belt, and you're way too wise to settle. Fortunately, you won't have to when using this Missouri dating site.
Being single is lonely, especially as you grow older. You can stop living in the single world and find your match by setting up a free account on SilverSingles today.
---
5. The League – Best for Ambitious Go-Getters in the STL Metro
Who Will Love The League: Ambitious singles with impressive resumes
Who Might Not Enjoy The League: Singles who aren't career-oriented
Biggest Pro: Approval process ensures the membership base is of the highest quality
Biggest Con: St. Louis is the only "League City" in Missouri
Starting Price: Premium memberships start at $99 a week
We hate to be name-droppers, but we're going to throw out a couple anyway: Washington University and Saint Louis University. These aren't just big names in St. Louis – they're known around the world.
These universities don't just educate some of the finest minds in the world. They also employ top-notch researchers who are responsible for game-changing studies and inventions. Seriously, we aren't even sure if we have the chops to have conversations with some of Missouri's best and brightest.
And it's not just the researchers making a name for themselves in Missouri. The St. Louis metro area alone is home to 1,350 chief executives, 750 legislators, and 5,950 financial managers, to name a few key positions.
If you count yourself among the elite, you're a great fit for The League.
The League is only available in select cities, including St. Louis. You can also use it if you live in the metro area, as long as you are truly something special. See, you have to connect your LinkedIn profile for verification, and if you have the chops, you'll get approved.
And once you do? Well, you'll get to meet the city's most ambitious and successful singles. For instance, half the members graduated from a top 40 college, and nearly 5% have PhDs.
This Missouri dating app also offers cool features like matchmaking and speed dating. First, though, you have to submit your application and go on the waiting list. Give it a go by signing up for The League today.
---
What is the Dating Scene in Missouri Really Like?
Everyone Seems Serious (But It's Not Always the Case) – We've noticed that Missouri singles tend to put on a serious front when dating. Most tell friends and family they want to find "the one," but the state also has a robust casual dating scene. While it's the most common on college campuses, you can also find casual partners who are in their late 20s, 30s, and older.
It's Pretty Traditional – Even with an active casual dating scene, dating's pretty traditional in Missouri. If you're into open or poly relationships, you'll need to use a dating Missouri app to find partners. Most folks here aren't into anything outside of the norm – and probably won't admit to it in person if they are.
Church is a Social (and Dating) Hub – Church is the cornerstone of a lot of communities in Missouri, and many singles hope to find romantic partners in their congregations. Read our guide to meeting someone to date in church for some pointers.
Forget Pretention – We love that folks in Missouri aren't pretentious. We aren't saying people don't have high standards, but most guys and gals won't rule singles out based on their job, income level, or where they live. Plus, they're open to fun, lowkey dates, such as Cardinals and Blues games. And hey, we can't forget the Kansas City Royals!
Distance Doesn't Always Matter – Singles in big cities might stick close to home, but for the most part, Missourians are willing to travel a bit for love. And hey, even St. Louisans will make a trip across the river for the right person.
---
Dating in St. Louis
Best St. Louis Dating App Recommendation: The League and Zoosk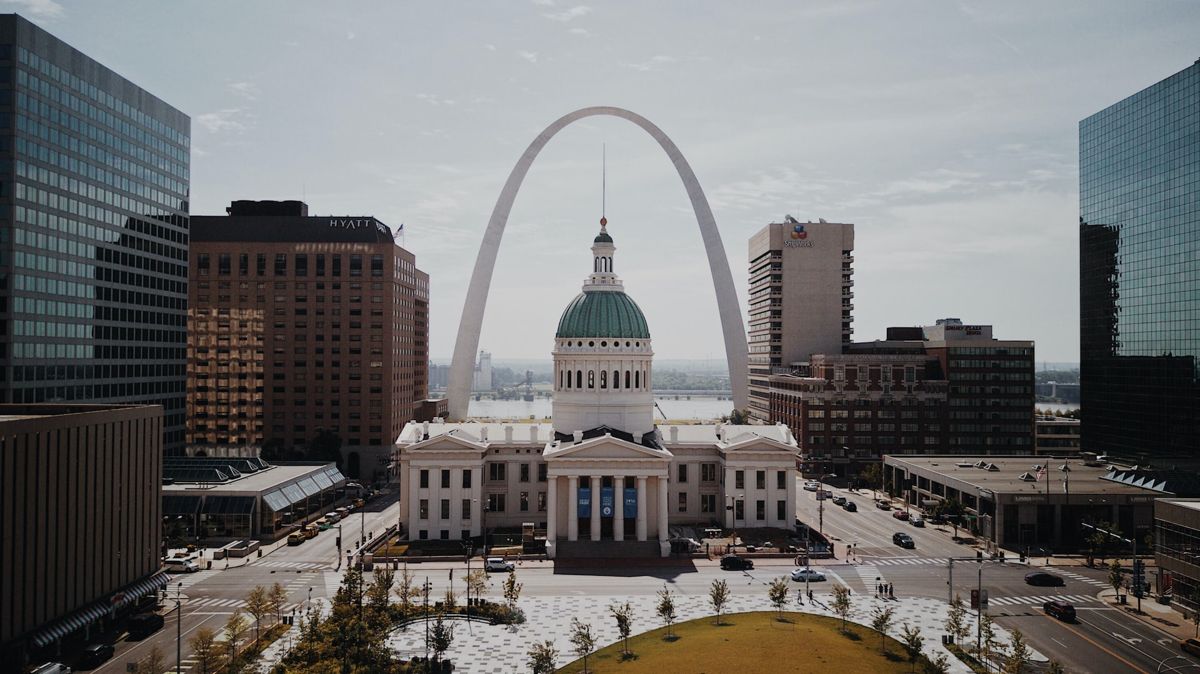 It's kind of a joke among the locals that St. Louis's dating scene is horrible. The Riverfront Times even published tweets from St. Louis singles, covering the numerous issues people face when dating in the city.
But while St. Louis's dating scene is far from easy, you can find your match. First, learn more about what it's like to date here, and then get the details on our favorite St. Louis dating apps.
It Gets Active – We've noticed that St. Louis singles tend to join adult sports leagues to find matches. But while they walk away with some buds and excellent softball skills, their date calendars are usually still wide open.

Not Everyone Wants to Be Approached in Bars – Back in the old days (well, 1999), St. Louis's bars were pickup central, especially along Laclede's Landing. These days, you risk someone thinking you're harassing them if you ask for their digits in person. Fortunately, singles don't experience the same reaction on dating apps. Instead, they meet people who are ready and willing to mingle.

It's Diverse – Louis used to just be a mix of Black and White residents, but the landscape is changing. These days, you'll also find Asian, Latino, and multiracial folks on the dating scene.

Serious and Casual Dating is Options – College students and active-duty military from the Scott Air Force Base are often looking for something casual. You'll also find some recent graduates hanging out at bars and taking in live music with casual partners. However, many of the city's established residents, including those living in the suburbs, prefer serious dating.
As you can see, there's a lot going on in St. Louis – and that means a single dating app won't meet everyone's needs. But no worries because we have two options that cover all the bases.
If you're an up-and-comer or already established in your field, we recommend checking out The League. It's the most prestigious dating app out there, and you're sure to make some exciting connections.
But what if you're in college or active-duty military? You probably have casual dating on your mind, so we recommend downloading Zoosk to find your next match. And remember, the site has more than 40 million members, so you'll never come close to running out of choices.
Population: 293,310
Men: 48.5%
Women: 51.5%
20-24: 6%
25-34: 12.5%
35-44: 12.5%
45-64: 26.8%
65+: 16.6%
Unmarried: 65.93%
Number of College Students: Over 47,000
Biggest Employers: BJC Healthcare, Washington University in St. Louis, Mercy, Boeing Defense, Space, and Security, and Scott Air Force Base
---
Dating in Kansas City
Best Kansas City Dating App Recommendation: eHarmony and Zoosk
Let's get the bad news out of the way first. According to Sperling's Best Places, Kansas City, MO, is the worst city for dating. Well, it's actually tied for the worst since it shares the honor with Kansas City, KS.
So, what makes KMOC so bad for singles? It mainly comes down to its low percentage of people in the coveted 18-24 age range. But here's the thing – the single people here can turn things around by understanding the dating scene. And that includes which app to use for the best results.
Friend Groups Form Early – Kansas City is home to lots of people who grew up here. As with most of the Midwest, folks in KCMO tend to make friends early and stick to those groups. That makes it hard for newcomers to connect with people they don't know. But while it's hard to connect in person, you can meet all kinds of interesting people on dating sites.

The Bars are Hopping – Lots of singles go bar hopping in Westport, the Crossroads Arts District, and other places in KCMO. While having fun is a given, making romantic connections isn't very likely. Remember, people here tend to stick to their social groups. Add in a somewhat high crime rate, and you won't find many people willing to exchange info in person.

Lots of Singles Are Looking for a Second Chance at Love – Single parents and divorced guys and gals make up a big percentage of the city's dating scene. While disclosing this kind of info is awkward in person, it's easy on Missouri dating apps. Singles can add it to their profiles, so the disclosure is out of the way before connecting.

Most Singles Want Something Serious – You'll discover that most of the men and women in KCMO want marriage, kids, and the white picket fence. That's why people tend to be picky when selecting dates. They want to make sure it has the potential to go somewhere before meeting up.
Most of Kansas City's singles are searching for long-term partners, and many are interested in marriage. That's why eHarmony is our favorite Kansas City dating app.
But hey, we can't leave out the thousands of college students in KCMO. In general, they don't have marriage on their minds quite yet and prefer low-key fun. And that's just what they'll find on Zoosk.
Population: 508,394
Men: 48.55%
Women: 51.5%
20-24: 5.9%
25-34: 14.2%
35-44: 13.2%
45-64: 25.4%
65+: 14.9%
Unmarried:18%
Number of College Students: Over 36,000

---
Dating in Rural Missouri
Best Rural Missouri City Dating App Recommendation: Higher Bond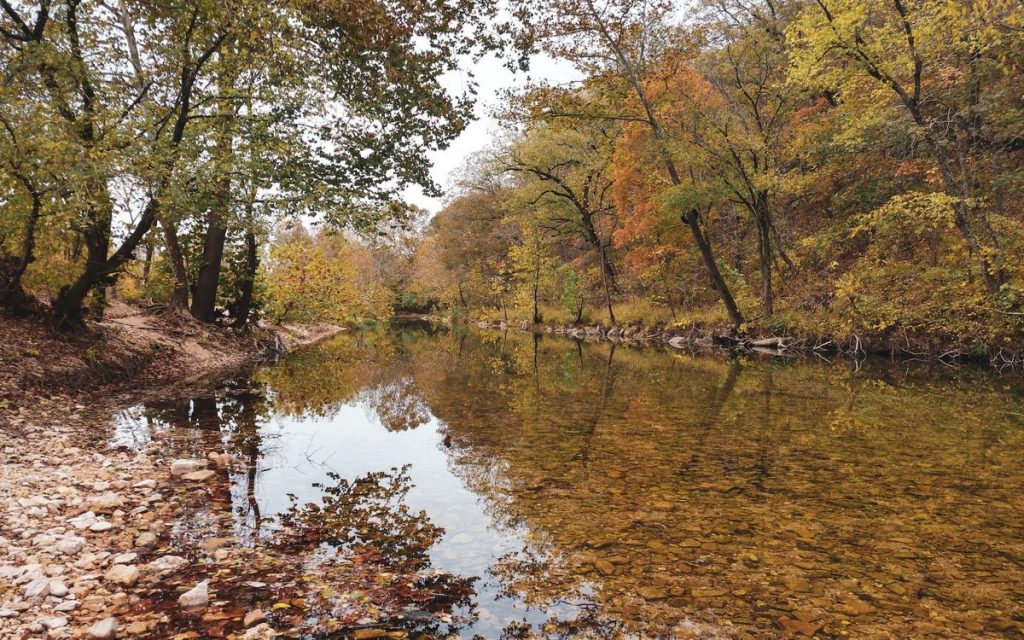 Did you know that more than one in three Missouri residents live in rural areas? That comes to over two million rural Missourians living throughout the state. If you're one of them, you know the rural dating scene isn't anything like dating in the big city. Check out our findings on dating in rural Missouri.
Singles Branch Out – Rural communities are small and tight-knit, with neighbors often feeling like family. As you can imagine, that makes it hard to find a partner close to home, so many rural Missourians look in other counties or states. Fortunately, Missouri dating apps make that a breeze.

It's Religious – You just need to look at the billboards when driving through rural Missouri to get a taste of how religious it is. And it's not just a little religious. Religion is part of daily life, so many singles want to find partners who share their beliefs.

It's Hard to Find Time to Date – Farming is a big industry in Missouri, and you'll find farmers spread throughout the state. They work long, hard hours, leaving little time to hit the in-person dating scene. Fortunately, dating apps have made meeting people in other cities, states, and countries easier.
Since religion and rural dating go hand in hand, one of the Missouri dating sites stands out above all others. If you want to make a genuine Christian connection and find true love, Higher Bond is the way to go.
Population: Approximately 2.23 million
Most Rural Counties: Worth, Reynolds, Knox, Mercer, and Shannon
Number of Farms: 95,320
Number of Farmers: 162,345
Broadband Access: Plans to hit 92% by 2027

---
Missouri Online Dating FAQ
What Dating App is Most Popular in Missouri?
While Tinder is the most popular dating app in Missouri, we don't recommend using it for a number of reasons, including its weak matching system. Plus, it has scammers and rarely leads to true connections. Instead, if you want to keep things casual, check out Zoosk. Otherwise, eHarmony is one of the most popular dating apps in the state – and ideal for people seeking long-term relationships.
What Dating App Has the Highest Success Rate?
eHarmony is often recognized as having the highest success rate among all dating apps. Over half a million couples married after meeting on eHarmony, and most couples have high marital satisfaction rates.
Check out our eHarmony review to see why it stands out and how it compares to other dating sites.
How Can I Stay Safe When Using Online Dating Apps?
Don't add photos from social media to your dating profile since people can perform reverse image searches and get your info. Also, don't give out personal information, such as your full name and address, until making a connection in person. Also, we recommend using safe dating apps and video chatting before meeting IRL.