According to WalletHub, dating opportunities are few and far between in Montana. You probably agree with that assessment if you're a single Montanan, but we promise the dating scene isn't all doom and gloom. In fact, online dating is heating up in Big Sky Country, and the results have been amazing so far.
Well, let's back up for a second. The results are amazing on some Montana dating sites and meh on others. That means you probably won't get the results you want if you choose the wrong one.
But don't worry about spending hours figuring out which apps are and aren't worth your time. We're going to point you in the right direction by sharing the best Montana dating apps with you. Check out our list!
Top 5 Dating Apps in Montana in 2023:
Downloading one of the dating apps for Montana singles will put you in front of available guys and gals, but that's not enough to win the game of love. Stick around to read some insights into Montana's unique dating scene and tips for landing dates in cities and small towns.
Are you ready to prove WalletHub wrong? So are we, so let's get started!
---
Jump to:
---
1. eHarmony – Best for Serious Relationships that Go the Distance
Who Will Love eHarmony: Serious singles who want to find their forever partners
Who Might Not Enjoy eHarmony: Casual daters who aren't ready to settle down yet
Biggest Pro: Couples who meet on eHarmony report high marital satisfaction rates
Biggest Con: More expensive than many dating sites, but most members find love quickly
Starting Price: Premium memberships start at $39.90 a month
With one of the highest marriage rates in the country, Montanans clearly crave serious relationships. Most singles are ready to stop swiping and partner up for the long haul, and that desire starts when they're young.
Marriage might be the goal, but lots of seemingly happy couples don't go the distance after tying the knot. For instance, there were three divorces for every 1,000 Montanans in 2019, which was one of the highest divorce rates in the nation.
Because marriage is such a priority here, divorcing is brutal. Fortunately, you can find your happily ever after and go the distance by using the best of the Montana dating apps – eHarmony.
This site was designed to match people who are likely to have high marital satisfaction rates. In order to do that, it has all members take a personality test that analyzes 32 Dimensions of Compatibility. Then, it matches people who share the most traits, leading to successful (and happy) partnerships.
Do you want to love that lasts a lifetime? Find your perfect match by creating a free profile on eHarmony today.
---
2. Higher Bond – Best for Highly Religious Singles Seeking Christian Mates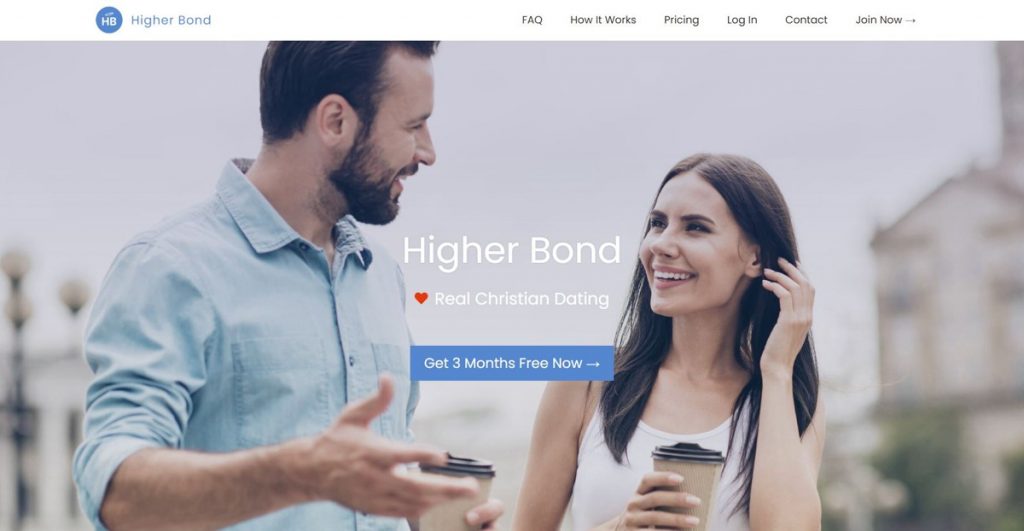 Who Will Love Higher Bond: Christians seeking meaningful connections in a clean online dating environment
Who Might Not Enjoy Higher Bond: Casual Christians and singles interested in short-term relationships
Biggest Pro: Matches members based on religious beliefs, personality, lifestyle, and other factors
Biggest Con: Small membership base in some areas since it just launched in 2022 (but it's growing by the day)
Starting Price: First three months free ( as low as $14.95 a month after that)
We know that religion isn't the first thing that comes to mind when thinking about Montana. After all, it's less religious than in 38 other states in the country. But here's what we've found – people here who are religious tend to be really religious.
That's not just an observation, either. We have the stats to back it up.
According to the Pew Research Center, 65% of adults in Montana are Christian. But here's the real kicker – 48% of adults are "highly religious," meaning their religion shapes their lives.
You probably know that a lot of the state's highly religious folks live in rural areas and small towns. However, you can find them in Missoula, Bozeman, and other cities, too. Regardless of the location, most religious singles are seeking faith-filled relationships.
Even though they're spread out across the state, it's hard for Christians to find other highly religious singles to date in person. That's caused many Christians to start using Montana dating apps, only to get upset with the seedy photos and mindless scrolling.
You won't have to worry about either of those things on Higher Bond.
Faith leaders and relationship counselors helped develop the matching system, and it does an excellent job of pairing compatible people. And we don't just mean by religion, although that's the focus. It will help you find someone who compliments your personality and lifestyle.
Oh, and about that mindless swiping…
Higher Bond helps members focus on genuine connections by limiting the number of matches to 3-5 a day. You can reach out to one of those matches each day to start a conversation and see if sparks fly. By limiting matches and conversations, you won't have to worry about online dating burnout – or getting swept up in swipe culture.
Are you ready to find a faith-based connection? Start the search by signing up for Higher Bond today.
---
3. EliteSingles – Best for Techies and Other Professionals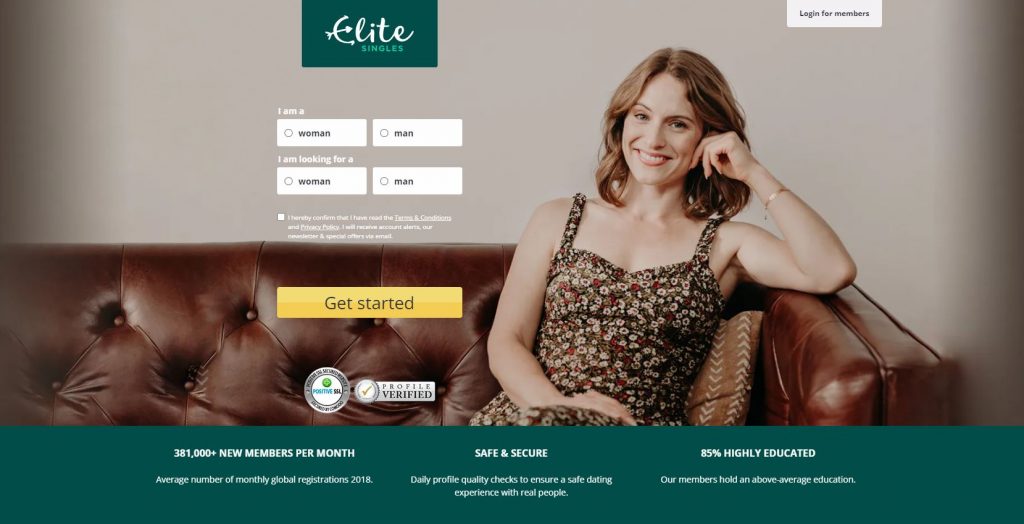 Who Will Love EliteSingles: Successful professionals who are ready for long-term relationships
Who Might Not Enjoy EliteSingles: Casual daters and singles who aren't into their careers
Biggest Pro: Most of the members are career-oriented, ambitious professionals
Biggest Con: Need to upgrade to see member photos
Starting Price: Premium memberships start at $27.95 a month
The Montana High Tech Business Alliance has been doing its thing since launching in 2014. And by "its thing," we mean bringing tons of high-tech jobs to Montana. A lot of those jobs are in Bozeman, but tech startups are taking over the state in a big way.
Tech might be the go-to industry for startups, but entrepreneurs have started businesses in other categories as well. And then there are the doctors, lawyers, and other successful professionals living and working in Montana. Yep, it's clear that Montana's a fantastic place for people who are into their careers.
You have to put lots of time and energy into maintaining a successful career, so it's hard to find time to date. Plus, you can't help but worry you'll end up with someone who doesn't understand your drive and ambition. Such a partner could cause your love life or career to detail in an instant.
Fortunately, you can find your other half on EliteSingles.
Since most of the members are also successful professionals, they know all about the work/life balance. Your new partner might even have some great ideas to help you level up. But hey, no worries if you don't want advice – professionals know when to speak up and when to stay quiet.
If you want to add a dash of love to your life, get started on EliteSingles. Head to the site to set up a free profile today.
---
4. Zoosk – Best for Finding Casual Dates Among the Serious Singles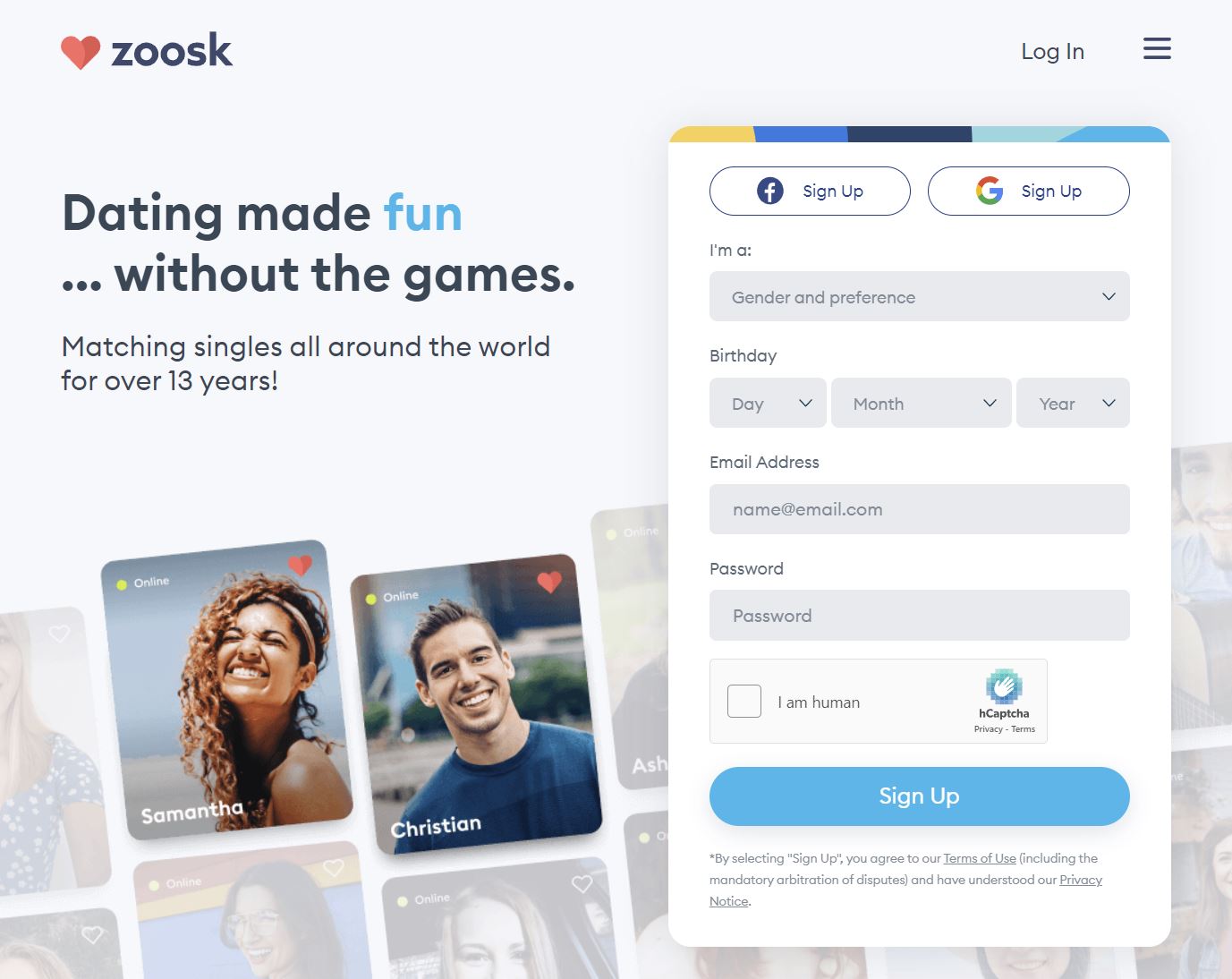 Who Will Love Zoosk: Casual daters who want to expand their options
Who Might Not Enjoy Zoosk: Singles interested in long-term, committed relationships
Biggest Pro: Large and diverse membership base
Biggest Con: Few options for singles seeking serious relationships
Starting Price: Premium memberships start at $10 a month
If we're being honest (and we always are), casual dating can feel like unicorn hunting in Montana. Sure, some guys and gals want to enjoy a bit of fun without any strings, but they're the outlier. Even with pockets of casual daters from city to city, they can't seem to find each other.
Some of them try to use Tinder, but the local membership base is so small that they end up exhausting all their matches in no time. But that won't be a problem on Zoosk.
It would take you a few lifetimes to look through the site's 40 million-plus profiles. You can connect with people close to home, a state away, or even around the globe. It's available in 80 countries, and most of the members are seeking casual encounters and short-term relationships.
This Montana dating app is most popular with people in their 20s and 30s, but you can find older folks here, too. Check it out by creating a free account today.
---
5. SilverSingles – Best for Seniors Seeking Love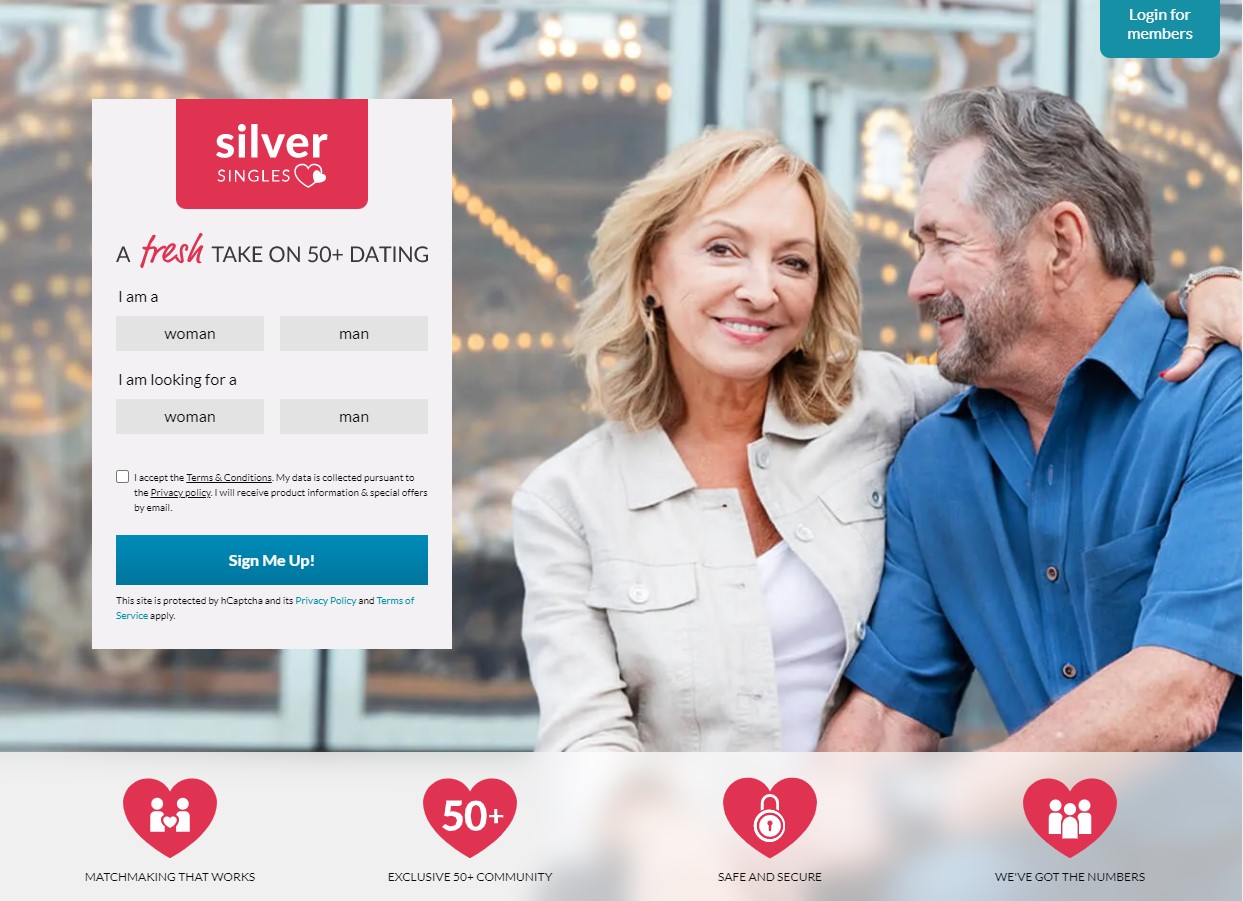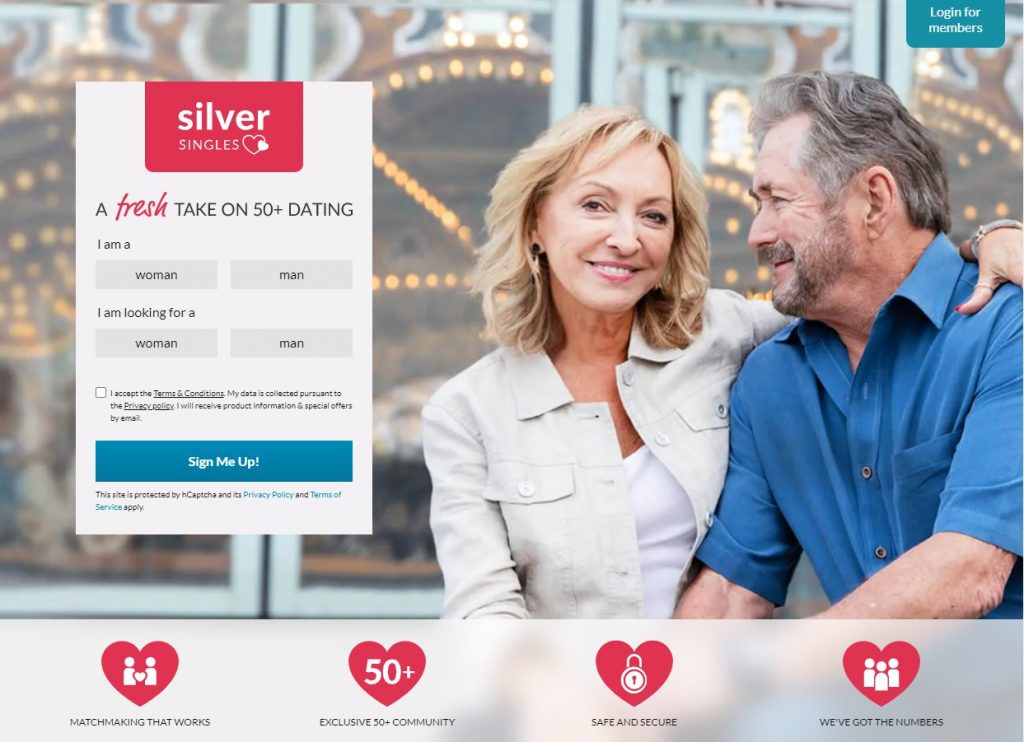 Who Will Love SilverSingles: Seniors ready for serious relationships with compatible partners
Who Might Not Enjoy Silver Singles: Older Montanans who want to date younger folks
Biggest Pro: Easy to use, so members don't need to be experienced with online dating to find matches
Biggest Con: Need to pay to see photos and unlock other features
Starting Price: Premium memberships start at $27.95 a month
As the oldest state in the West, you're far from alone if you're 50 or over in Montana. Over 35% of Montanans are 50 and up, breaking down to well over 360,000 people.
Because Montana is so marriage-minded, a lot of the seniors are already taken – but not everyone. Just under 12% are single, according to The Senior List. That means tens of thousands of older Montanans are riding out this part of their lives alone.
But we're here to change that.
First, it's important to understand that dating has changed since your younger days. These days, you probably won't find a partner at the local grocery store, a bar, or in church. And since you're retired, work's out of the equation.
Instead of relying on your old methods, it's time to go modern by embracing the Montana online dating scene. We searched for something with lots of users, a fantastic membership base, and a quality matching algorithm. Plus, we wanted a senior dating site that's easy to use.
SilverSingles is the clear winner in every category.
You can use the 50-and-over dating site to browse profiles in your local area, throughout Montana, and the rest of the U.S. And if you're open to international love, you can even match with people worldwide. And don't worry if your picker is off since the site's matching algorithm will do the work for you.
This site is also easy to use, and you'll find countless compatible singles here. Get started by setting up a free profile on SilverSingles today.

What is the Dating Scene in Montana Really Like?
Lots of People are Already Coupled Up – It's hard to meet available people out in the wild, even if you're young. People tend to find their "plus ones" early here, but you can expand your options by using one of the best Montana dating sites.
Online Chatting is the Real Deal – Singles in some states keep it short when exchanging messages online, but not folks in Montana. Montanans are the chattiest of all singles on dating apps, according to Zoosk. Find out how to send the perfect first message, so you can make the most out of your state's talkative nature.
Dates Don't Have to Be Expensive – Date night in Montana is cheaper than in all but six states, according to 24/7 Wall St. Part of that reason comes down to the lack of pretension when going on dates. Casual dinner, live music, bowling, and outdoor fun are all great options when taking someone out.
Serious Dating is In – Most Montanans crave serious relationships, with many having their eyes on marriage. While some folks are into casual dating and even open relationships, that's much less common. Fortunately, both serious and casual daters can find matches on dating apps for Montana singles.
Manners and Chivalry are Alive and Well – The state's dating scene kind of has an old-time feel to it. Many of the men open doors and pay for dates, and politeness is expected. We're certainly not saying that women take the backseat, but old-fashioned manners and chivalry are on display here.
Approaching Singles in Public is a Turnoff – The dating scene might be old-fashioned, but there's been a big change in recent years. In the old days, men could pick up women in public, but that's out of vogue now. It creeps out many of the women here, so we recommend using a Montana dating site instead.
Tinder is Losing Steam – While some people still use Tinder, lots of Montanans have replaced it with dating apps that use advanced matching algorithms. You can get in on the action by using one of the Montana dating apps on our list.
It's Harder for Men – There might be more women than men in the United States, but not in Montana. No wonder Bozeman has the nickname "Brosman." Fortunately, men can find a closer gender balance on dating sites.
Couples are Faithful – You won't find many cheaters among Montana's canyons, valleys, and grassy planes. Both men and women here tend to be faithful, so you can proceed with confidence when starting a relationship.

Dating in Missoula
It might be the second-largest city in Montana, but Missoula has that small-town feel through and through. It's so small that running into your ex is the norm, and dating a close friend's former partner can happen from time to time.
Because it's so tight-knit, many singles try to get their friends to set them up on dates. While that works sometimes, it's hardly a guaranteed method. That's left other singles to try their luck at bars, dog parks, and other spots.
Oh, and hobbies and outdoor activities are also options for meeting singles in Montana. While you never know who you might meet with these methods, these activities don't leave much room for conversation. Sure, you might enjoy some friendly banter, but you probably won't feel a love connection.
In reality, Missoula doesn't have much of an in-person dating scene. Instead, most of the guys and gals have embraced Montana dating sites.
We're happy to report that Missoula singles are starting to back away from Tinder and low-quality sites that focus on looks and location above all else. Instead, they want to form more meaningful connections. That's why they use apps that have high-quality matching algorithms and require more than a name and email address to sign up.
That means that eHarmony is the ideal fit for Missoula singles. You can make strong, real connections on this dating site, leading to long-term romance and marriage.
Now, if you're still in college, the "M-word" might scare you away. You aren't ready to walk down the aisle yet and want to have some fun. That's just what you'll do on Zoosk.
Population: 74,822
Men: 49.8%
Women: 50.2%
Unmarried: 61.1%
Bachelor's Degree or Higher: 43%
Number of College Students: Over 10,000
---
Dating in Bozeman
Best Bozeman Dating App Recommendation: EliteSingles and Zoosk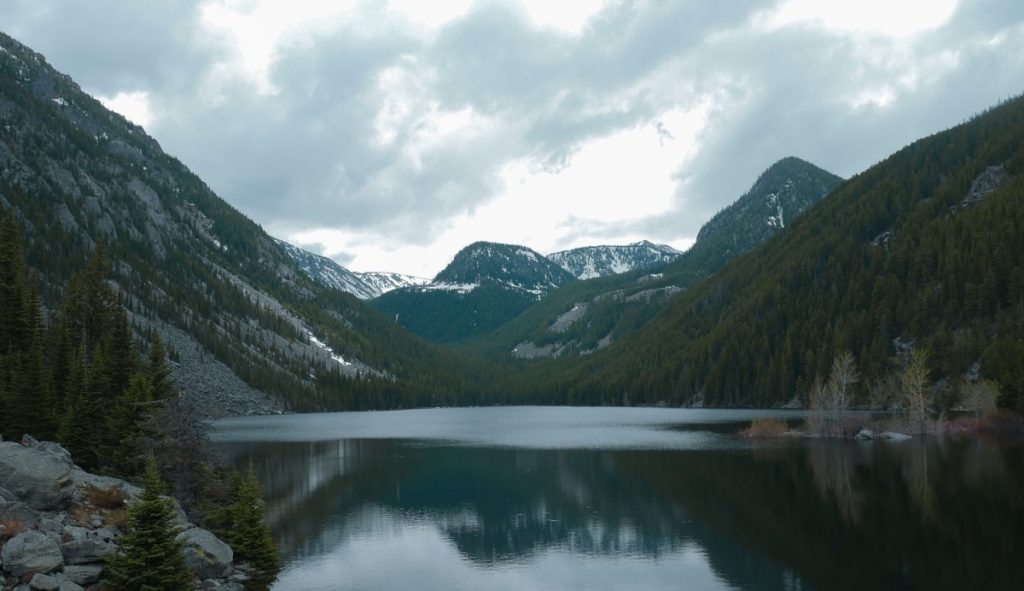 Ah, Bozeman, the city of many nicknames. Whether you view it as Boz Angeles or Brosmen, you have to agree that it's the hot place to live in Montana.
Sure, the men outnumber the women, but the demographics are changing thanks to the influx of new residents. It's among the fastest-growing cities in the country, partially due to the great jobs, fun things to do, and low crime rates.
So, that's great news, but what about that dating scene?
The bars attract lots of singles, but that doesn't mean they produce results. Women don't tend to enjoy men hitting on them while they enjoy their drinks, so tread carefully.
But while you might get shot down in the bars, it's easy to meet people when out and about. Whether you're walking your dog or taking in music, you can expect to get into some convos. But while the conversations flow, the same isn't true for exchanging digits.
Fortunately, exchanging contact info is easy on Montana dating apps. And when it comes to Boseman, EliteSingles is our favorite dating site by far. This city is bustling with professionals looking for love on EliteSingles, and you can join them.
Now, if you're still in college, you've yet to earn "professional" status – and you might not be ready for something serious. Instead of EliteSingles, we recommend Zoosk for the college crowd.
Population: 54,529
Men: 52.6%
Women: 47.4%
Unmarried: 63.7%
Bachelor's Degree or Higher: 47.9%
Number of College Students: Over 16,000
---
Small-Town Dating in Montana
Best Small Town Dating App Recommendation: eHarmony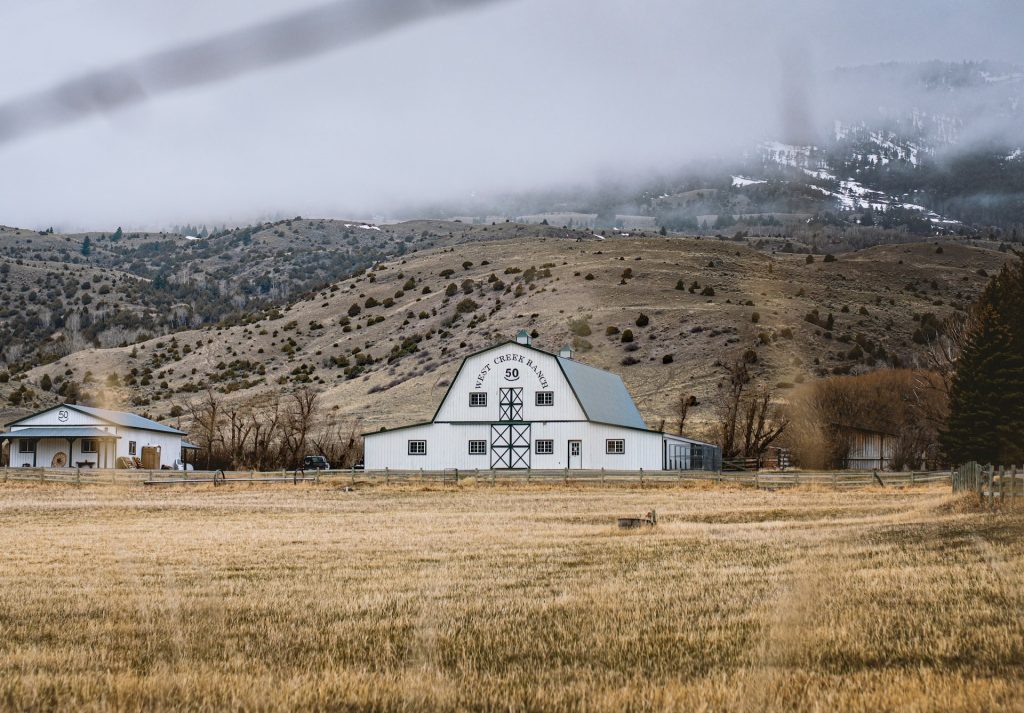 We've heard all the jokes about dating in small towns around Montana. You know, things like if you don't lock it down in kindergarten, you've missed your chance. It's true that a lot of couples partner up when they're young and stay together forever – or at least a really long time.
And let's say you do find someone. Then, you get to play the six degrees game to see how your new partner is connected to you. We've heard of a lot of people partnering up with someone, only to find out that's the "crazy ex" their friend was talking about a few years back.
Yikes, right?
We have to give it to folks here because they do try to find other options. Many leave their small communities after high school, looking for love in the big cities. If they find someone, they often move back and settle down. Those who stay here do their best to meet people at bars and social activities, but no matter how hard they try, it rarely happens.
It's even harder when you consider the number of farmers and ranchers in small-town and rural Montana. They work long hours, so it's hard to even grab a few minutes to go out and meet people.
Fortunately, dating apps work for small-town Montanans, no matter how busy they are.
Serious dating is big in small-town Montana, so we recommend eHarmony. Now, you might need to expand your distance settings to find someone on this Montana dating app. Some people even look hundreds of miles away, but a little driving is a small price to pay for true love.
Non-metro Population: 680,426
Rural Population: Approximately 470,000
Most Rural Counties: Garfield, Petroleum, Carter, Powder River, Treasure
Number of Farms and Ranches: 26,900


Montana Online Dating FAQ
What's the Most Popular Dating App in Montana?
Tinder is the most popular dating site in the state, but it's trending down. Singles have turned to other sites that provide high-quality matches. Out of the apps on our list, Zoosk is currently the most popular in the state, followed by eHarmony.
How Can I Find Single Cowboys in Montana?
There are cowboy dating services available in Montana. However, these services can be prohibitively expensive and don't tend to attract many single men and women. You can find your fair share of cowboys and others on the best Montana dating sites. Check our list and pick from eHarmony, Zoosk, EliteSingles, and Higher Bond.
Is Online Dating Safe in Montana?
Yes, Montana is one of the safest states for online dating, according to reports. These dating sites don't attract scammers or dangerous people, so you can make genuine connections. Also, we selected Montana dating apps that are known for providing safe environments. Learn more by reading about the safest dating apps.