Did you know that Pennsylvania is the 5th best state for singles, according to WalletHub? Now, if you're single, that might be hard to believe, but hear us out. The state ranks high for romance, fun, and dating opportunities, explaining its fifth-place finish.
But see, dating opportunities aren't what they used to be. In the past, you'd find opportunities in bars, work, or even church. These days, you'll come across the best opportunities on dating apps.
In other words, a lot of folks in PA have found love online, and you can be next.
So, that sounds easy enough, but there are more than 2,500 online dating options in the United States alone. You hardly have time to set up a profile on each one, so what should you use?
You also don't have time to get the details on hundreds of dating sites, but we've done the work for you. We dug into the data to find the sites where Pennsylvanians go to look for casual and long-term love. At the end of our search, only five were left standing. Check out the five best Pennsylvania dating apps.
Top Dating Apps in Pennsylvania (2023):
You can increase your odds by choosing the best site for your dating style and needs. We'll explain how to pick a site and cover the state's dating scene. Let's dive in so you can start looking for some romance soon.
---
Jump to:
---
1. Higher Bond – Best for Christians Ready to Get Serious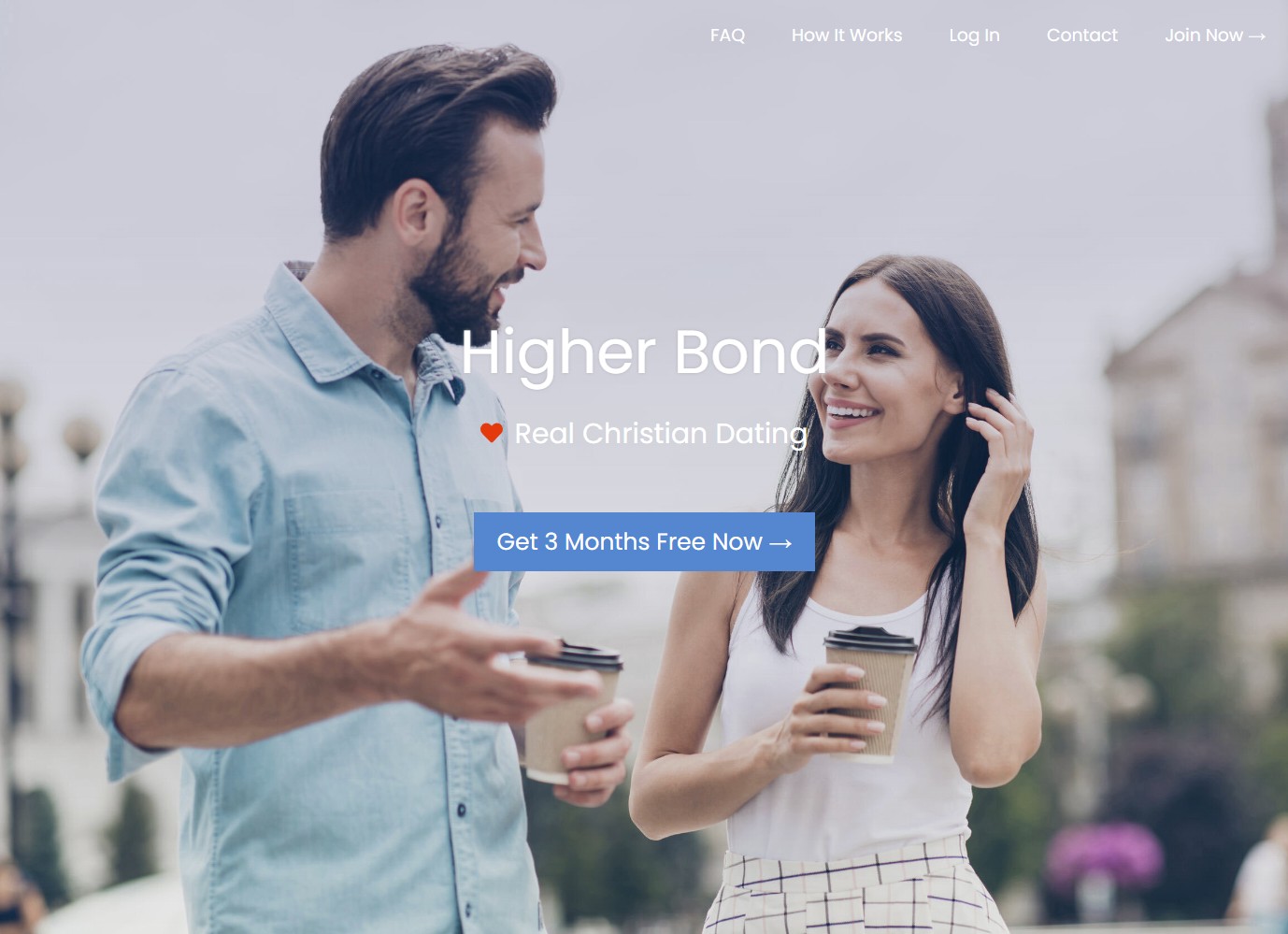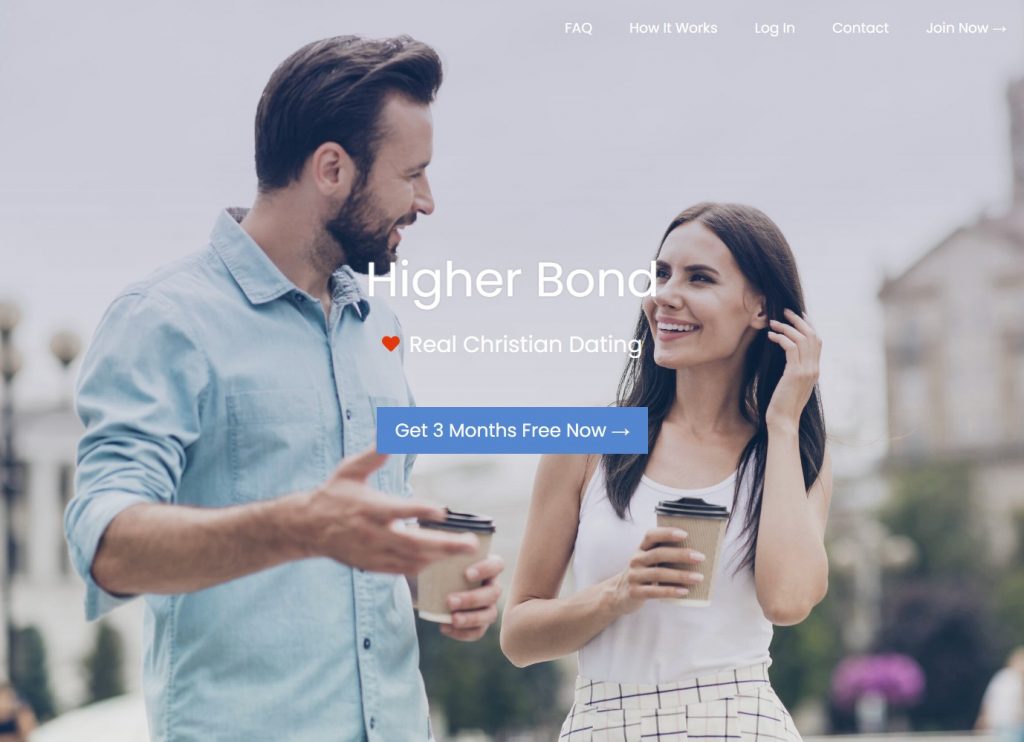 Who Will Love Higher Bond: Christians ready to get serious
Who Might Not Enjoy Higher Bond: Non-believers or casual daters
Biggest Pro: Focuses on serious relationships without the flaking
Biggest Con: Just launched, so still building a membership base, but it's growing fast
Starting Price: First three months free
If you're a Christian in Pennsylvania, you're far from alone. Almost three-fourths of the state's adults identify as Christian, while less than ten percent are atheist or agnostic. But with so many Christians, you can feel like you're overwhelmed with choices, making it hard to find "the one."
But that won't be a problem if you use Higher Bond.
This Christian dating site launched in 2022, and it's all about quality over quantity. Now, that doesn't mean it doesn't have many members. There's already been a lot of interest in Pennsylvania and around the country. But at the same time, the site's designed to help people focus on their ideal matches instead of playing the field.
You can access 3-5 matches and initiate one new conversation a day – but you can continue previous convos. And since your matches refresh each day, you'll always find someone new to talk to if you want.
Now let's talk about those matches. They're really fantastic. The sign-up questionnaire covers everything from religion to lifestyle, and the site will match you with people you're sure to click with for the long term.
Are you searching for someone that shares your faith, values, and interests? You can find what you're looking for by creating a free profile on Higher Bond today.
---
2. Zoosk – Best for Casual Daters and Rural Residents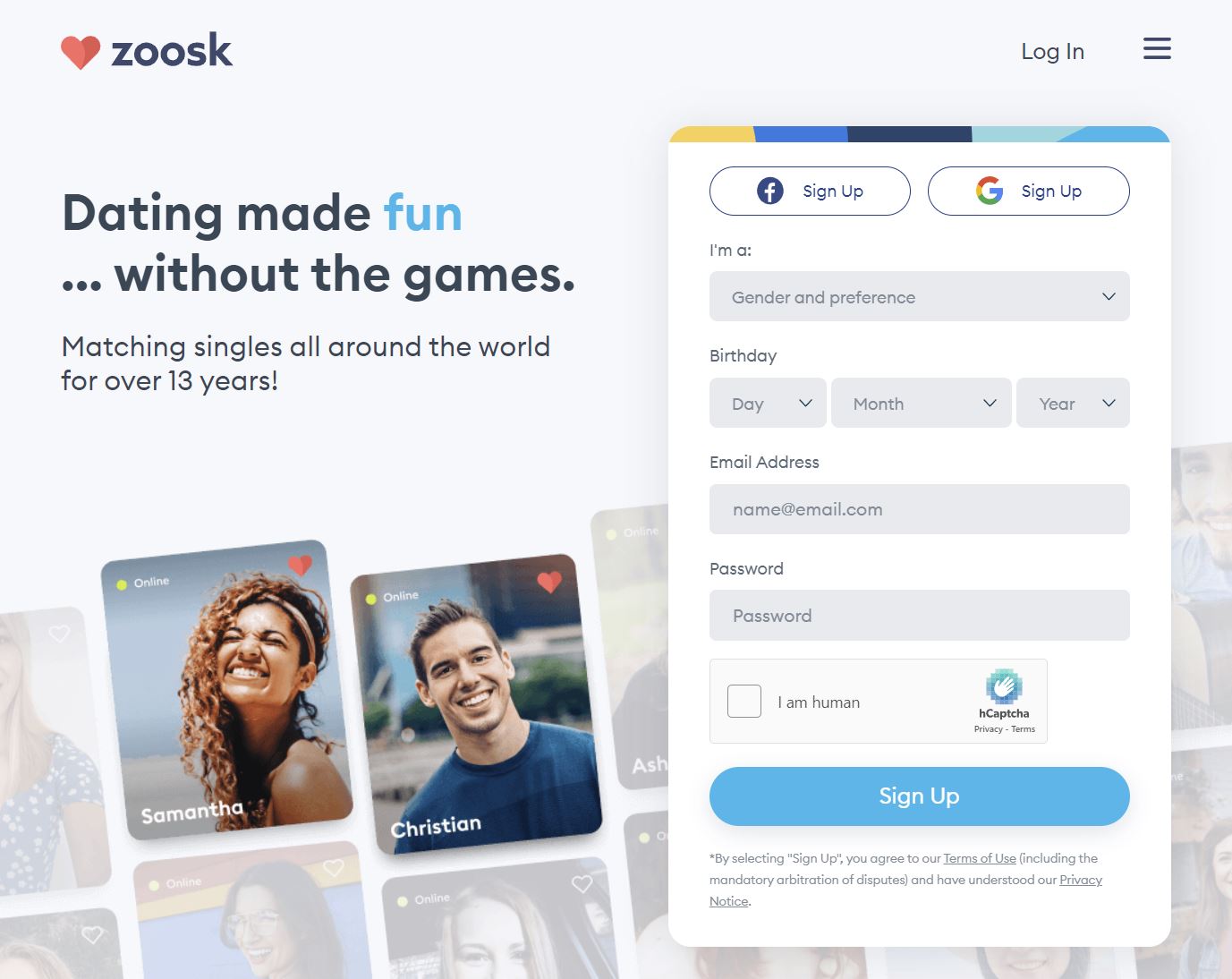 Who Will Love Zoosk: Casual and rural daters
Who Might Not Enjoy Zoosk: Singles looking for something serious
Biggest Pro: More than 40 million members
Biggest Con: Few options for starting serious relationships, although some members want a long-term romance
Starting Price: Premium memberships start at $8.33 a month
Two things jumped out when researching the dating scene in Pennsylvania. Now, they don't seem related, but stick with us for a second. First, Philadelphia is considered one of the best cities for casual dating. And second, more than 25% of residents live in rural communities.
Where are we going with this, right?
Well, casual daters and rural residents actually have something in common. They need access to lots of people to date. Casual daters like to cycle through folks, while rural daters need to expand beyond their rural community to find matches.
And that's why Zoosk is one of our favorite PA dating apps. With more than 40 million members, both rural and casual daters can meet all the singles they want. And while the majority are looking for casual fun, you can also find some serious singles here, so you don't have to compromise.
Whether you're down for casual fun or need to find more single people, Zoosk is the dating app for you. Get started by creating a free profile today.
---
3. SilverSingles – Best for Finding Single Seniors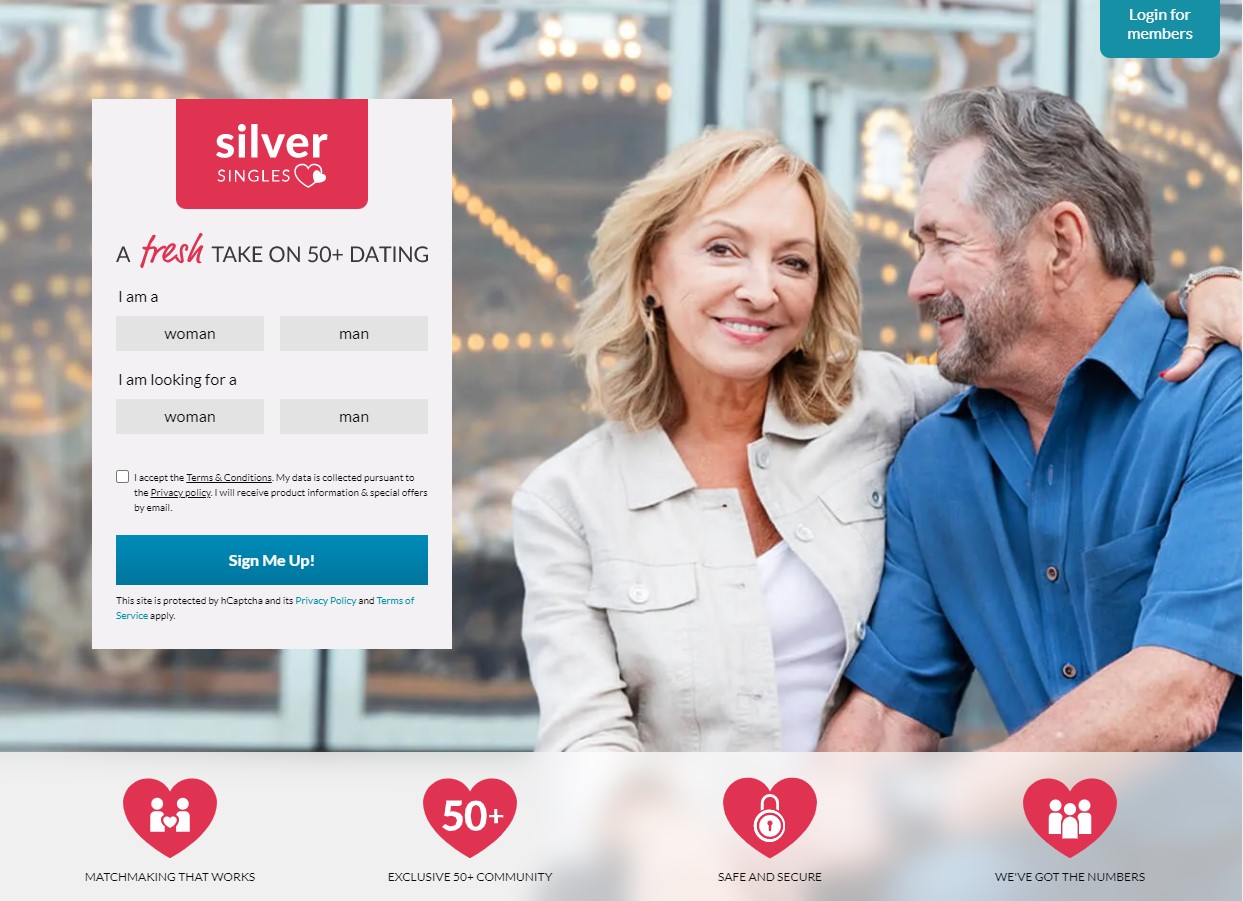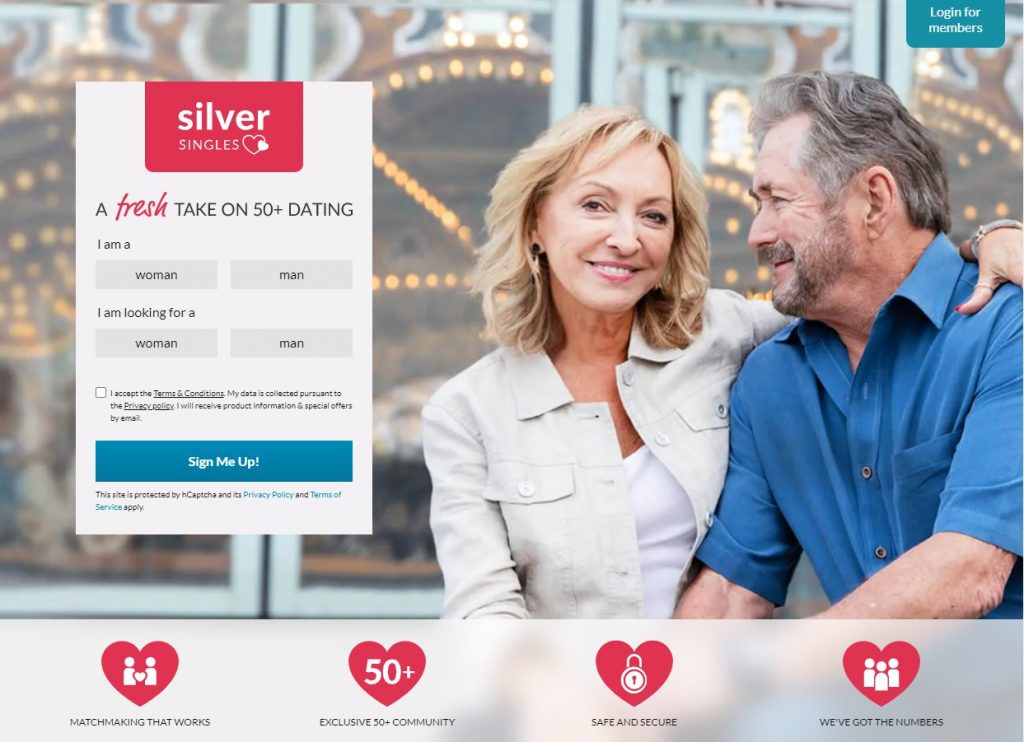 Who Will Love Silver Singles: Singles 50 and over who want serious relationships
Who Might Not Enjoy Silver Singles: Casual daters
Biggest Pro: Exclusively open to people 50 and over
Biggest Con: Need to upgrade to unlock most features
Starting Price: Premium memberships start at $14.95 a month
Did you know that over 35% of Pennsylvania's population is over the age of 50? That's around 4.6 million folks, so you have some company if you're a senior in the state.
Some of those millions of seniors have partners, but many are widowed, divorced, separated, or haven't ever been married. And while most people don't like to be alone, it's harder for seniors. See, single seniors are more likely to suffer from social isolation, so getting back out there is important for their mental health.
But let's be honest…
Dating when you're 50, 60, or older isn't easy. The dating scene has changed a lot since you were younger, so you probably aren't sure how to put yourself out there. That explains why "dating apps for older people" was the most searched term in Pennsylvania in August of 2022.
If you've conducted such a search, you might already know about our favorite dating app for seniors in Pennsylvania. It's called SilverSingles, and it's designed for people 50 and older.
The developers really thought of everything, including the fact that most seniors aren't as comfortable with tech as the younger generation is. It's so easy to use that you won't have to ask your grandkids to come up to set up your profile. Of course, you can still invite them as an excuse for a little face time if you want.
Are you ready for another shot at love? Set up a free account on SilverSingles today.
---
4. Christian Mingle – Best for Christians Who Want More Options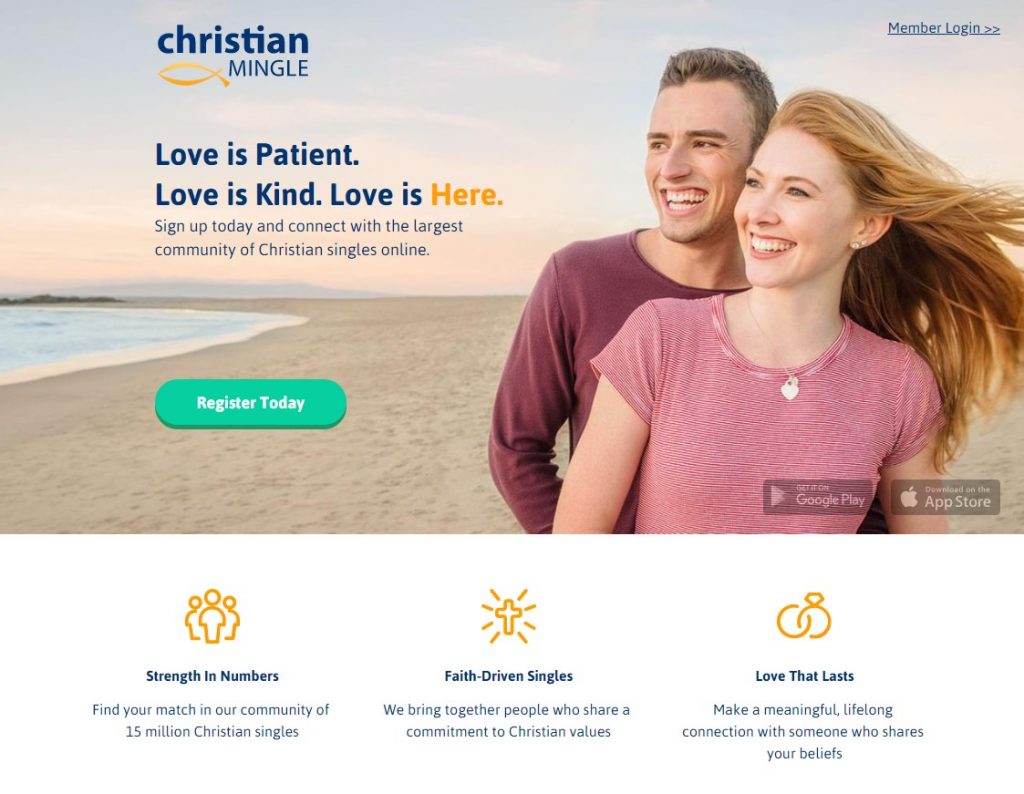 Who Will Love Christian Mingle: Christians who want lots of choices when dating
Who Might Not Enjoy Christian Mingle: Secular singles and casual daters
Biggest Pro: More than 15 million members in PA and around the world
Biggest Con: Number of profiles can be overwhelming for some
Starting Price: Premium memberships start at $24.99 a month
Earlier, we talked about how Higher Bond is a great fit for religious PA singles that want to limit the noise when looking for love. At the same time, we know some Christians like to have numerous options. If you're in that category, Christian Mingle is the way to go.
So, how many choices will you have? Well, Christina Mingle has more than 15 million members, so finding a match won't be an issue. We recommend starting with your matches and then expanding to look at other profiles.
If you're religious, finding someone who shares your faith is likely a priority. You can do just that by setting up a free profile on Christian Mingle today.
---
5. eHarmony – Best for Starting a Relationship that Stands the Test of Time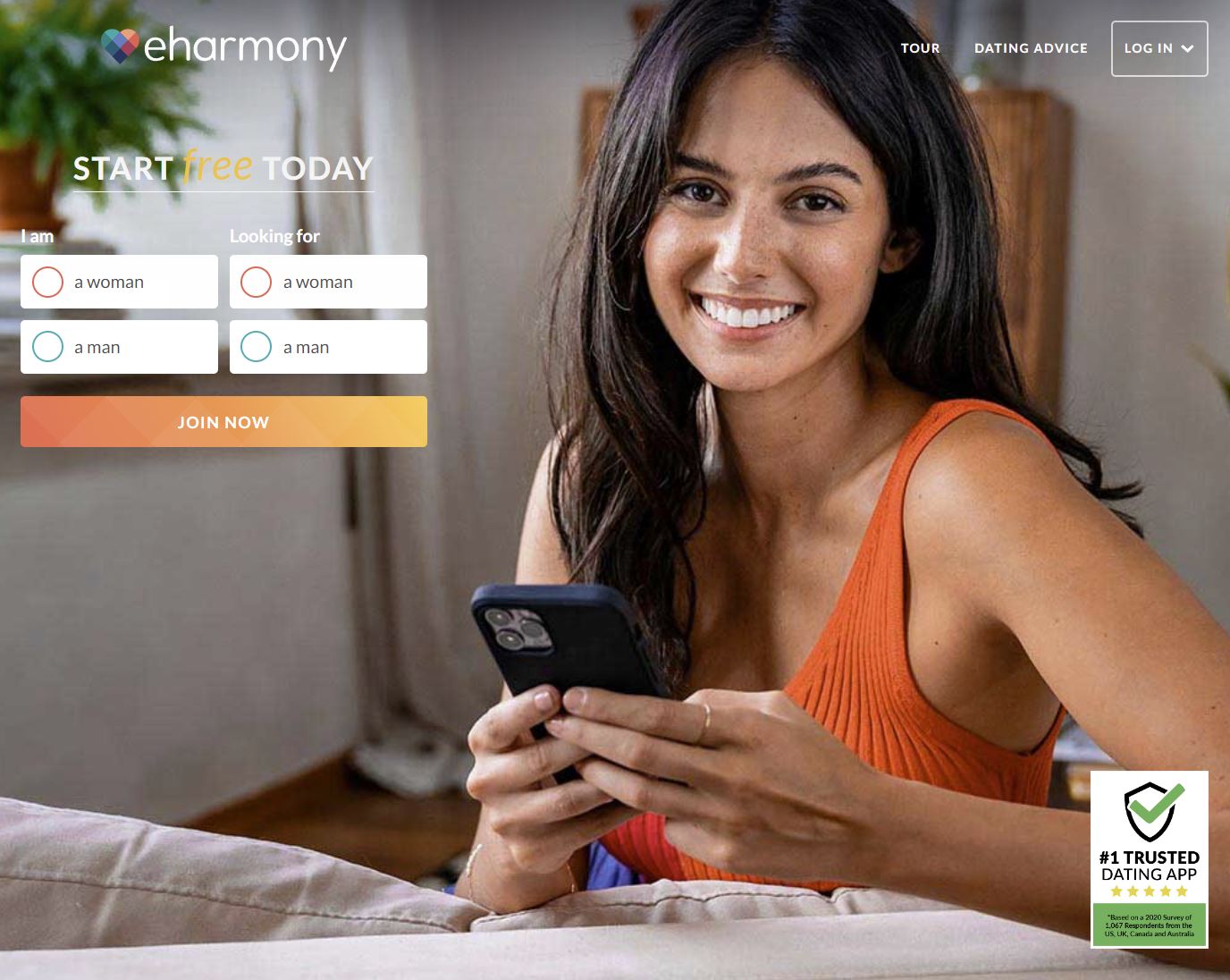 Who Will Love eHarmony: Singles pursuing serious relationships, including marriage
Who Might Not Enjoy eHarmony: PA singles who aren't ready to settle down
Biggest Pro: Compatibility test is based on the factors needed for a successful relationship
Biggest Con: Lack of options for casual daters
Starting Price: Premium memberships start at $17.95 a month
According to Fox 43, Pennsylvania's marriage counselors have their hands full these days. The news site reported that they were so busy in 2021 that some worked weekends to help the unhappy couples. Apparently, couples are spending more time together these days – and they're annoying each other.
If a long-term relationship or marriage is on your agenda, you don't want it to fall apart after spending quality time together. You can avoid that problem by finding a compatible partner on eHarmony.
The sign-up process is a bit lengthier than most dating sites, but that's a good thing. See, it asks questions to find out everything there is to know about your personality – and how you behave in relationships. Then, it pairs you with folks who have complementary personalities and dating styles.
And get this – couples who meet on eHarmony are more likely to report high marital satisfaction rates. They're also less likely to get divorced – or air out their grievances in couple's counseling.
If you want to give PA's marriage counselors a much-needed break, head to eHarmony to create a free account today.

What is the Dating Scene in Pennsylvania Really Like?
It Can Be Pricey – We aren't saying that you can't go out for a few bucks, but dates here tend to be on the expensive side. According to 24/7 Wall St., dates cost just under $195. You can find inexpensive ways to spend time with a special someone, though.
There Are Lots of Options for Date Night – WalletHub ranked Pennsylvania number five on its list of states for romance and fun. With ample restaurants, bars, movie theaters, and other things to do, there's no shortage of options. You can even take off to a quaint bed and breakfast if you want.
Day Trips are Common – Pennsylvanians are known for being adventurous and are always up for a fun trip. Depending on your location, your date might want to take off to New York City or hit up Washington, DC.
Trips to State Parks are Popular for Couples – With 121 state parks, outdoor dates are the norm here. You and your special someone can go on one outdoor adventure after another, making memories and getting to know each other along the way.
Commuting is an Option – Pennsylvania singles are willing to travel a bit for a date. Often, that means hopping on public transportation to get to a big city, but some singles find themselves hitting up the rural areas to meet that special someone.
Reddit Hookups are Popular (and Dangerous) – Lots of PA singles are looking for hookups, and many of them turn to Reddit to find them. But a word of warning – scammers run rampant on Reddit. We recommend using a casual dating app like Zoosk so you can pair up with folks who have verified profiles.
The Gender Balance is Pretty Even – While some states have a lot more men than women, PA is pretty even. Women make up just over half the population, so both genders have ample chances to find love.
Online Dating is Surging – According to Google Trends, searches for dating apps have increased in Pennsylvania. Considering that most PA residents now have broadband internet access, it makes sense that online dating is surging here.
Men Reply to Messages More Often than Women – According to OkCupid, men in Pennsylvania reply to messages on dating apps 50% of the time. Women don't reply as often as men, but guys get responses back often. Check out our data study on dating app messaging to learn more.

Dating in Big Cities
Our Dating App Recommendation: eHarmony
Did you know that close to eight out of every ten PA residents live in an urban area? Often, that means folks live in large cities like Philadelphia, Pittsburgh, or Allentown. Those who live in rural areas tend to think the urbanites have it made when it comes to dating, but that's not always true. In fact, it's so tough that Sterling's BestPlaces listed Philadelphia as one of the worst cities for dating in the U.S.
You can come out on top by understanding the urban dating scene. Check out some things you need to know and get the details on the best PA dating app for finding love in a big city.
Friendly Meetups Are Preferred Over Single Events: Single events in the big cities often feel a little creepy, so urbanites tend to take an indirect approach to dating. They often join meetups to expand their social circle, hoping to land dates through friends. While it works sometimes, you're more likely to end up with tons of buddies instead of a special someone, though.
Couples Rule the Social Scene: Sadly, most of the people out in bars are already coupled up. You'll find some singles hanging out with their friends, but you'll need to keep your eyes open to find them.
Presentation Matters: The big cities are bustling with folks, so there's lots of competition. Because of that, looks reign supreme when landing dates in person. But you don't have to be the hottest guy or gal in Pennsylvania to find love. Instead, you can stop fighting for attention in public and meet people on dating apps.
Hookup Apps are Duds: Sure, lots of folks might use Tinder and other hookup apps in the big cities, but many have negative experiences. Folks are turning away from these apps and choosing sites with high-quality profiles. If you're hooked on the idea of hooking up, consider Zoosk instead of Tinder.
Before we recommend a Pennsylvania dating app, we want to touch on the reason that Tinder is such a dud in the big cities. Our research shows that singles in PA's urban areas prefer dating apps that have a bigger barrier to entry than Tinder. Folks don't want to swipe through profiles made with little thought and prefer matching with people who are serious about dating.
That makes eHarmony our pick for PA singles in big cities. It takes a little more time to fill out the profile, but you'll be introduced to singles who are ready to get serious. Plus, you'll learn quite a bit about the members by looking at their profiles.
Number of PA Residents Living in Urban Areas: 10.1 million
Median Age of Urbanites: 39
Percentage of Family Households: 62.7% (21.7% are single-parent households)
Percentage of Population 65 and Older: 18%
City with Highest Percentage of Single-Person Households: Pittsburgh (43.65%)


Dating in Rural Areas
Our Dating App Recommendation: Higher Bond and SilverSingles
People might think of big cities like Philadelphia and Pittsburgh when it comes to PA, but if you live here, you know that most of the state's rural. Over a quarter of the population live in rural areas, and all but one county has rural residents.
Even though the rural population spans the state, the dating scene tends to remain the same. The same rules apply, so you can get ahead by understanding the landscape.
It Skews Older: Senior citizens made up 20% of the rural population in 2010, and that's expected to go up to 25% by 2040. At the same time, the younger population is declining. With more senior citizens on the dating scene, the need for a niche dating app is growing.
Many Singles are Religious: Rural areas have more religious establishments per capita than urban areas in Pennsylvania. Since so many rural residents are religious, you have to keep that in mind when dating.
The Population is Changing: In 2020, rural PA saw more inbound than outbound migration. Since the dating pool is constantly changing, there are always new people to meet. However, those folks are spread throughout the state, making a Pennsylvania dating app a must.
Singles Have to Expand Their Reach: Less than 2,000 residents live in more than 70% of PA's rural municipalities. Single residents often expand the distance ratio on dating apps so they can look beyond their municipalities to find love.
After reviewing the rural dating scene, two things stood out more than anything else. One, there are lots of seniors, and two, many folks are religious. Because there are two distinct populations here, we're going to recommend two dating apps.
Higher Bond is our favorite dating site for religious PA residents, while SilverSingles is our pick for people 50 and up. Keep in mind that you can also find older folks on Higher Bond and religious singles on SilverSingles, so consider using both if you fit the demographics.
Number of Counties with Rural Residents: 66 out of 67 PA counties
Number of PA Residents Living in Rural Areas: 3.4 million
Single-Person Households in Rural Pennsylvania: 29%
Median Age of Rural Residents: 44.1


Christian Dating in Pennsylvania
Our Dating App Recommendation: Higher Bond
Two words perfectly sum up religion in Pennsylvania: tolerance and freedom. Pennsylvania got its start as the only American colony without an official church, and the state is still full of people with different views and beliefs. It's one reason that Pennsylvania is such a great state for believers.
Most people associate religious tolerance with the state's robust Amish population, but that's just one of Pennsylvania's thriving religious communities. From Catholics to Mennonites, believers from all backgrounds mix together here.
While most believers respect other religions, they want to date someone that shares their faith. Some groups forbid their flock from marrying outside of their faith, while others simply frown upon it. Either way, most religious folks prefer to settle down with someone with the same belief system.
Even though there are lots of different beliefs in PA, most fall under the umbrella of "Christian." And when it comes to Christian dating, Higher Bond is ahead of the pack. While some Christian dating sites only focus on a handful of denominations, Higher Bond is open to everyone. You can even choose "Mennonite" or "Pentecostal" when signing up.
Christians: 73%
Christians Between 30-49: 30%
Christians Between 50-64: 30%
Christian Men: 45%
Christian Women: 55%
Single Christians: 41%
Christians Who Attend Religious Service At Least Once a Week: 34%


Pennsylvania Dating Sites FAQ
Can I Browse a PA Dating Site without Joining?
Some dating apps let people browse before signing up, but we don't recommend them. Those sites don't take safety and security as seriously as we like. Instead, spend a few minutes signing up to one of our favorite dating sites.
What's the Most Popular Dating App in Pennsylvania?
We compared Google Trends for the five apps we recommended and discovered that Zoosk is the most popular one in the state. eHarmony is right behind it in second place.
How Can I Stay Safe When Dating Online?
You can protect yourself by contacting people with verified profiles and video chatting before meeting in person. eHarmony and Zoosk offer video chat, so you can get to know your match without leaving the app.