Did you know that South Carolina is one of the best states for married couples to live? It has a low divorce rate, and couples tend to stay together for decades, making it ideal for living happily ever after.
But before living in wedded bless (or having some casual fun), you have to find the right one for you. And that's where things can get a little complicated.
See, you can't expect to find a partner at a social event, and you'll probably come up empty if you try to meet someone at work. These days, single folks are using dating apps to find their plus ones – and if you aren't online, you'll keep striking out.
But what dating apps do South Carolina's singles use?
That's where we come in. We scoured the internet and poured over data to find the best South Carolina dating apps. Take a glimpse at our top five.
Top 5 Dating Apps for Singles in South Carolina:
---
Don't hop on one quite yet, though. We're going to walk you through each one and help you choose the right option for your dating style. And be sure to stick around to learn about South Carolina's often confusing dating scene.
Are you ready to get out there and find that special someone? Let's begin by looking at our five favorite dating sites in South Carolina.
Jump to:
---
1. eHarmony – Best for Finding Your Happily Ever After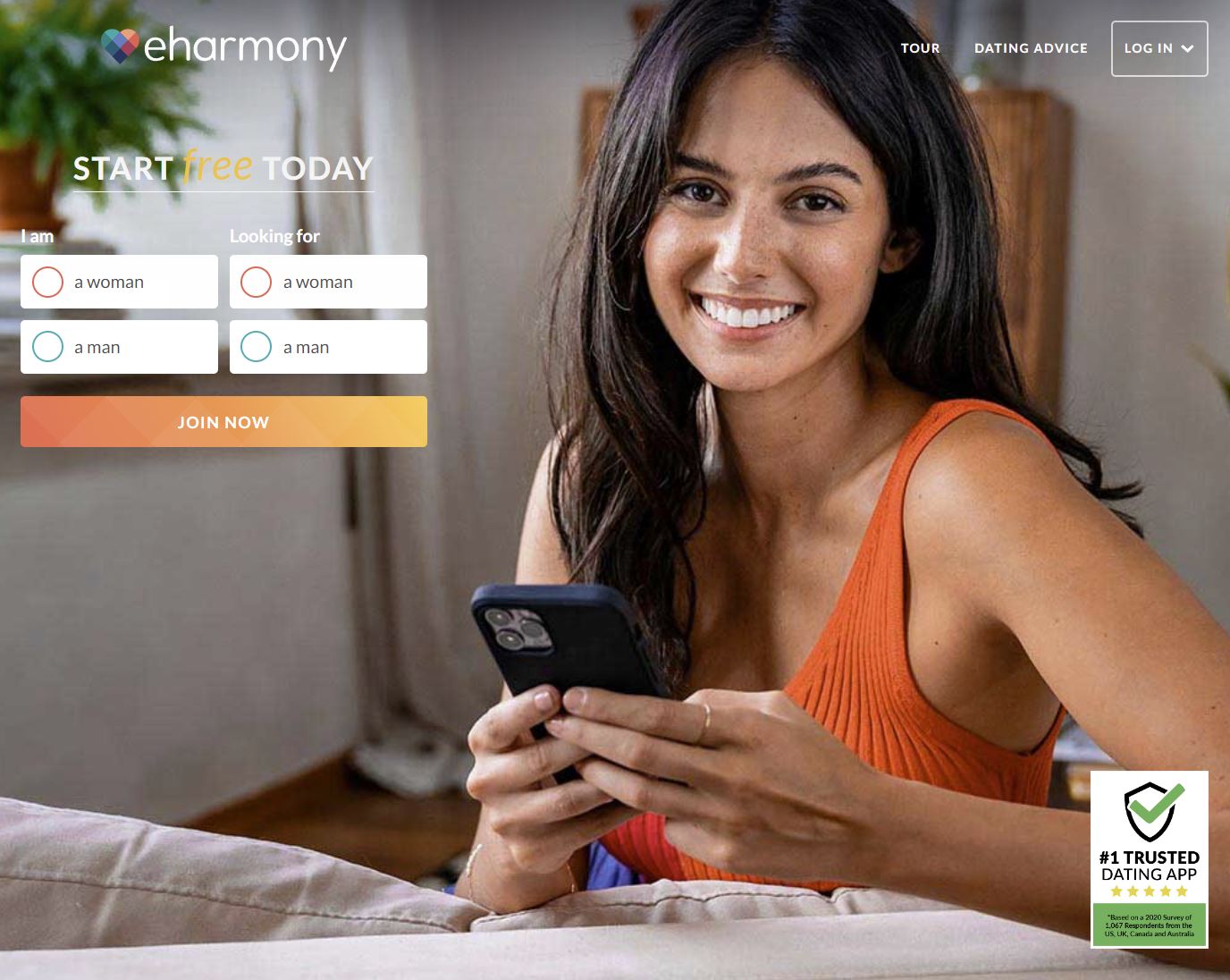 Who Will Love eHarmony: South Carolina singles ready to get serious
Who Might Not Enjoy eHarmony: Casual daters
Biggest Pro: Matching system pairs people that are likely to have long-term success
Biggest Con: Takes around 20 minutes to sign up, but that allows the site to know what makes you (and others) tick
Starting Price: Premium memberships start at $17.95 a month
South Carolinians tend to be social folks, especially in the Lowcountry. But while meeting people is a breeze, finding "the one" is a real challenge. Singles tend to cycle through options on their quest to find the right person and keep getting disappointed.
It's so hard that some singles have even considered leaving the dating game for good.
Instead of giving up, we recommend using eHarmony. This marriage-minded dating site is all about helping people form real connections that lead to serious relationships. The system is based on the co-founder's experience as a clinical psychologist and excels at matching couples that last forever.
After eHarmony matches you up, you can use the Video Date feature to get to know the other person. And if sparks fly, go out in person to see if you have what it takes for a second date – and maybe so much more.
But first, create your free account on eHarmony. Then, you'll be ready to find your version of happily ever after.
---
2. Higher Bond – Best for Making Real Connections with Christians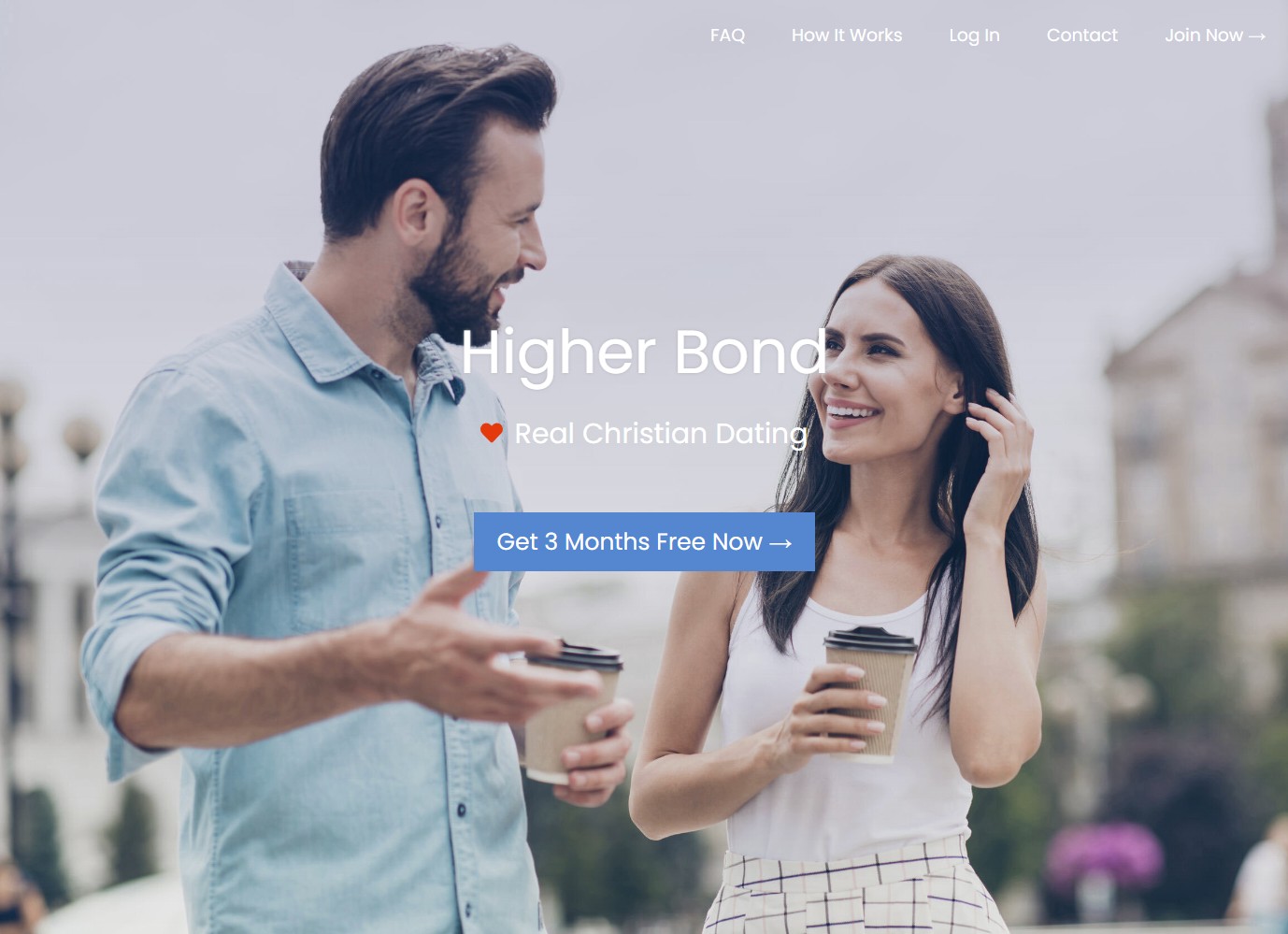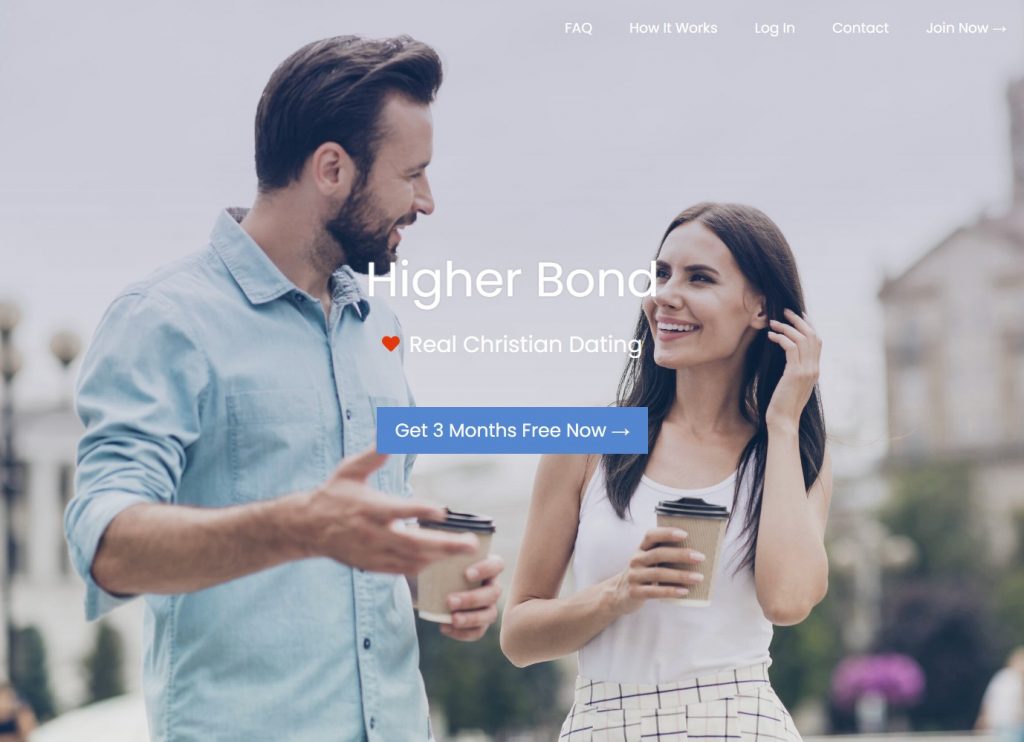 Who Will Love Higher Bond: Christians searching for faith-filled connections
Who Might Not Enjoy Higher Bond: Secular South Carolina singles
Biggest Pro: Limits matches and conversations to cut out the noise
Biggest Con: Just launched, so it's still building its membership base
Starting Price: First three months free
Almost 80% of South Carolinians identify as Christian, so you'd think it would be easy for faithful singles to meet others. And it was back in the old days. Back then, religious folks met at church and religious events, but that's not as common now.
See, while religion's still prominent, going to church isn't as common. Fewer than half of adults attend church weekly, and more than 20% seldom or never go.
If you're a Christian, you might think you'll have to date outside of your faith to find someone, but we have another option. You can use Higher Bond to meet other Christians that want to start serious relationships.
It might have just launched in 2022, but it's already gathering lots of members that want serious, faith-filled relationships. And Higher Bond is all about cutting out the noise to help people find love. While some dating sites let you look through hundreds or thousands of profiles, you'll receive 3-5 matches each day.
Oh, and you can only strike up one new conversation a day. That way, your matches are less likely to flake out mid-conversation. See, it really is about making connections on Higher Bond.
But it's not just about limiting matches and conversations. Higher Bond forges connections by matching people based on their religious beliefs, lifestyle, relationship style, and other traits. You can find true love here, so get started by setting up a free account today.
---
3. SilverSingles – Best for Taking Another Crack at Love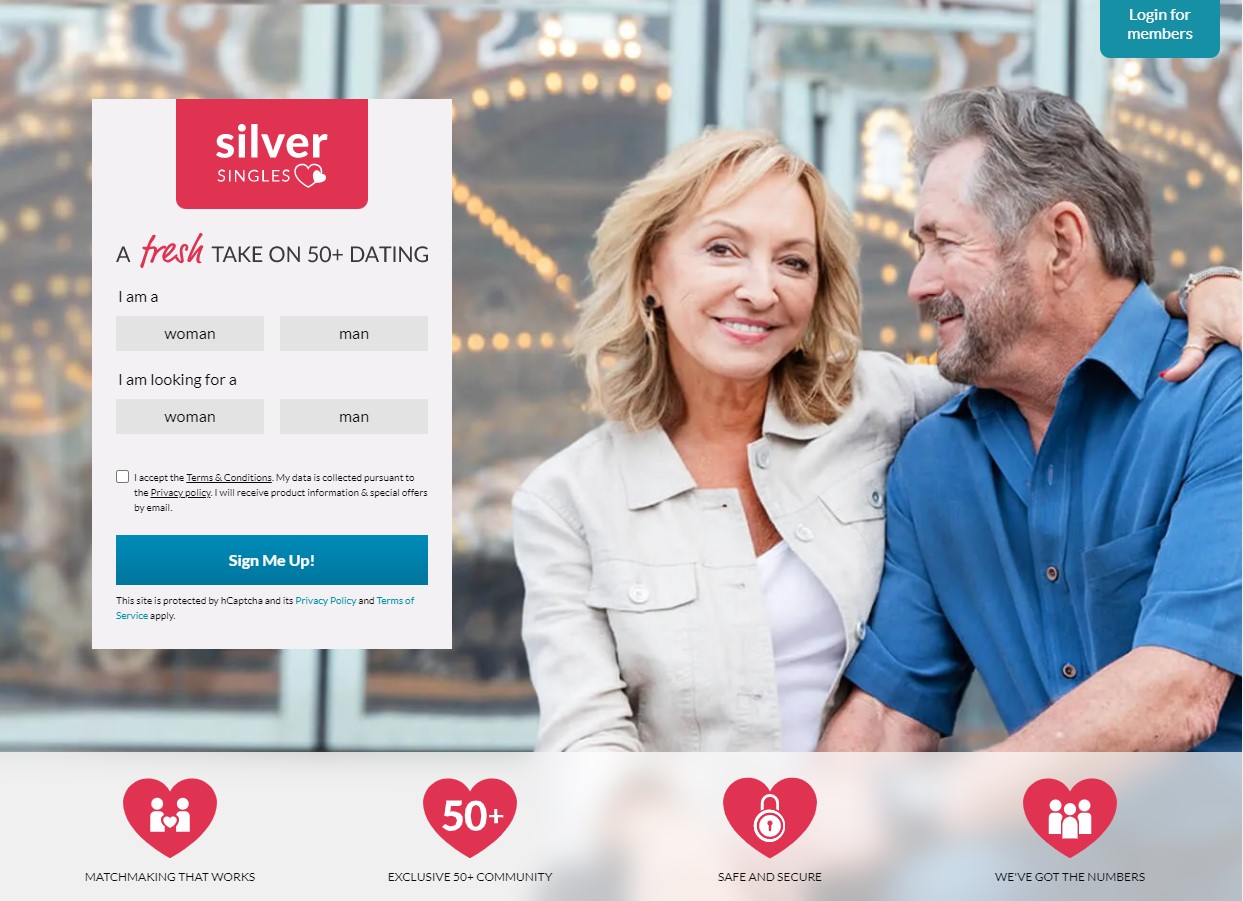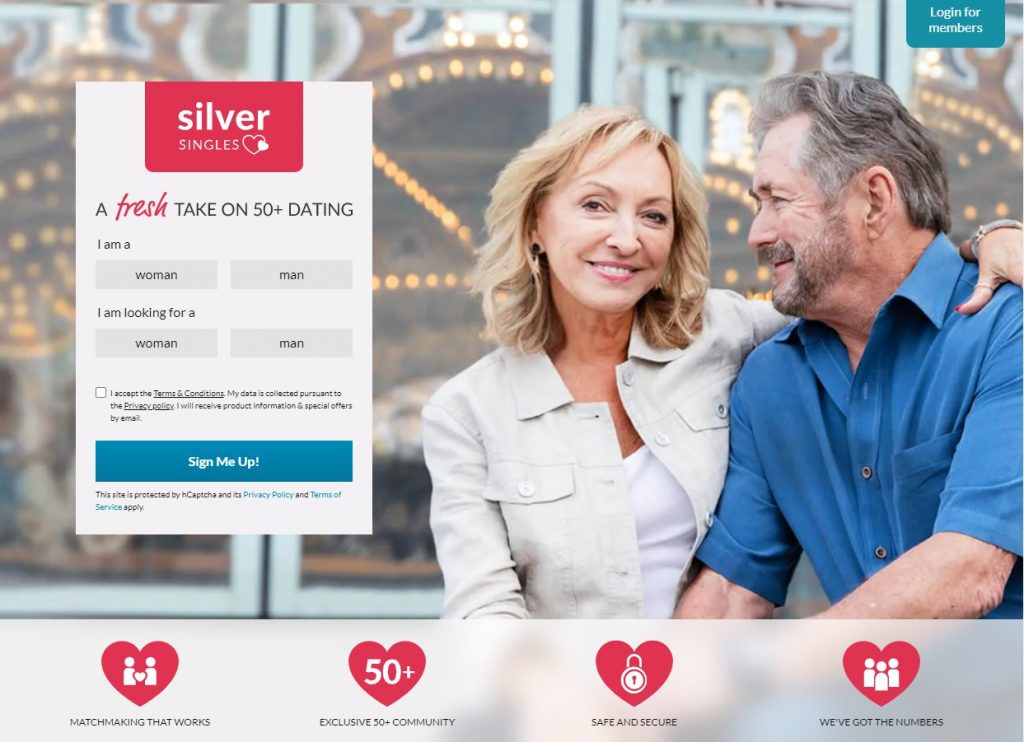 Who Will Love Silver Singles: Seniors seeking serious relationships
Who Might Not Enjoy Silver Singles: Older South Carolina singles that want to date younger folks
Biggest Pro: Exclusive site for singles 50 and older
Biggest Con: Few options for dating younger people
Starting Price: Premium memberships start at $14.95 a month
If you're 50 or over, you're in good company. Close to two million South Carolinians are in this age group, so you'd think finding love would be as simple as getting the senior discount at your favorite restaurant. But another number tells us that's far from the case. According to The Senior List, just around 12% of South Carolina's seniors are single.
We know what you're thinking. You should just give up, get some cats, and lean into the single life. But we're here to tell you that isn't necessary. You can open yourself up to love (and lots of options) with SilverSingles.
Unlike bars and restaurants that might have one or two available seniors, if any, SilverSingles has more than 50,000 paying members a month – plus thousands more folks with free accounts. And since it's an exclusive 50-and-over dating app, you don't have to worry about the youngins swooping in and getting all the attention.
And hey, we get that you didn't grow up around technology, so using a South Carolina dating site might be a bit nerve-wracking. The developer took that into account and created one of the easiest-to-use dating sites on the planet. Basically, if you can turn on a computer or hold a cell phone, you can use this South Carolina dating site.
Oh, and you won't get overwhelmed with matches. It sends 3-7 matches a day, so you can focus on the most compatible singles in your area. That's so much easier than scrolling through hundreds of profiles.
Are you tired of being alone and want to spend your golden years with someone else? Head over to SilverSingles to set up a free account today.
---
4. EliteSingles – Best for Partnering with Professionals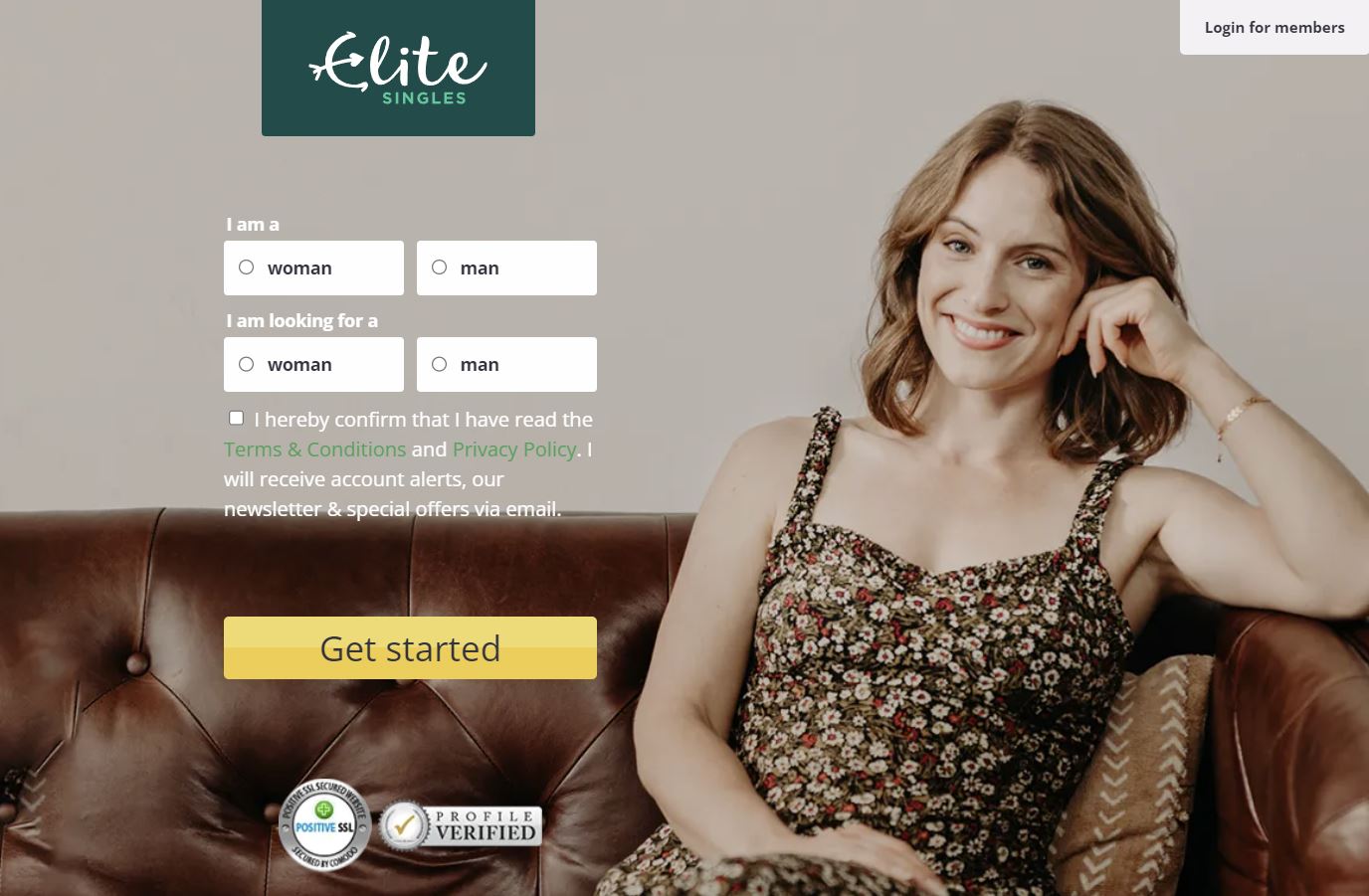 Who Will Love EliteSingles: Professional singles looking for serious relationships
Who Might Not Enjoy EliteSingles: Casual daters and singles who aren't into their careers
Biggest Pro: Almost all of the 13 million plus members are career-oriented
Biggest Con: Few options for casual daters
Starting Price: Premium memberships start at $27.95 a month
From the rapidly growing life sciences industry to tech and logistics, South Carolina's economy is thriving – and professionals are reaping the benefits. The job market is hot enough to attract top talent from around the world, and many of those folks are single.
But that doesn't mean they have to stay that way.
While some professionals want to date around, we know that a lot of them prefer to find long-term love. But they don't want just anyone that comes their way. Instead, they want someone that's as motivated and special as they are so they can support and understand each other.
That makes EliteSingles an easy pick when choosing the best dating sites for South Carolina singles.
With Elite in the name, you know this site is something special. While anyone can join, almost all the members are professionals aged 30 and up. Many of them hold advanced degrees and have important job titles as well.
And since income and education can be important, it even lets you add that to your search preferences. Oh, and most of the men and women on here are ready to get serious, so you can start building a life together after meeting on EliteSingles.
First, head over to EliteSingles to create your free profile. Then, start looking for your next partner.
---
5. Christian Mingle – Best for Opening Yourself Up to Millions of Christians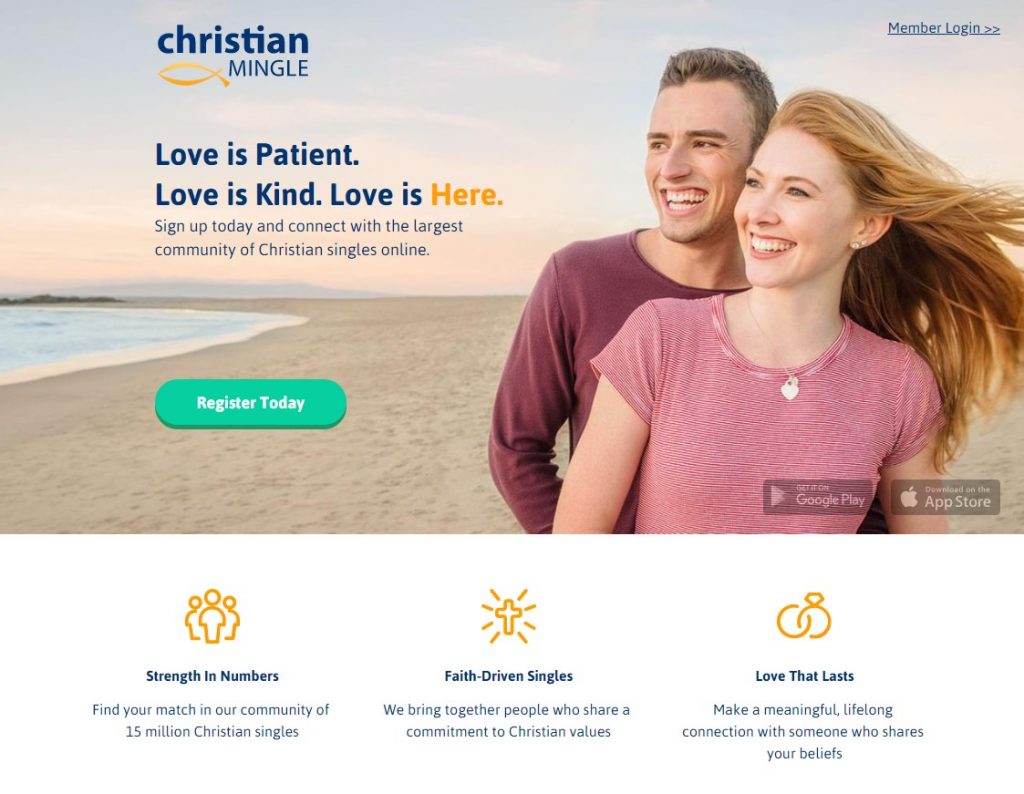 Who Will Love Christian Mingle: Christians who want access to millions of profiles
Who Might Not Enjoy Christian Mingle: Secular singles
Biggest Pro: Matches people based on faith, interests, and more
Biggest Con: Only a handful of members are open to dating casually
Starting Price: Premium memberships start at $24.99 a month
So, we covered Christian dating a bit earlier when we recommended Higher Bond. While that's a great Christian dating site for lots of folks, others want more options. If you count yourself among them, it's time to give Christian Mingle a try.
It also does a great job of pairing people based on faith and other traits, but it gives users access to more options than Higher Bond. It'll send you up to seven matches a day, but you can also browse the site for other singles. This way, you can take matters into your own hands if you want to go beyond the matching algorithm when looking for love.
Do you want to look through tons of options before finding your special someone? Start the process of finding a faith-filled partner by creating a free profile on Christian Mingle today.

What is the Dating Scene in South Carolina Really Like?
Interracial Dating is Common – South Carolinians tend to be open-minded regarding other races and cultures, and interracial dating is common here. Most people don't raise an eyebrow when encountering an interracial couple, so you're not limited to who you date.
You Don't Need Much Money for a Night on the Town – Dating might be expensive in some states, but not in South Carolina. According to 24/7 Wall St, South Carolina is the 15th cheapest state for dating. You can save even more by going on an outdoor excursion (picnic, anyone?) instead of somewhere that costs money.
Family is (Almost) Everything – South Carolinians are serious about family togetherness, and you can expect to meet mom and dad when dating. And if you hit it off, you'll have the parents' support as you get more serious with your significant other.
Food is the Way to the Heart – Folks down here are foodies, so your dates will probably involve some meals. And if you get really close, you might enjoy some home cooking at your partner's parents' house. And let us tell you, South Carolina moms can cook, so get ready to enjoy some southern classics.
Men are Ready to Pay for Dates – Most South Carolina men think guys should pay for dates. Lots of women are open to paying or at least splitting the bill, but men prefer to stick with tradition when it comes to settling up.
Asking to Hang Out Means It's Casual – If a guy or gal asks you to stop by a restaurant or bar to hang out for a bit, don't expect things to get serious. This is a sign that your date wants something casual. Now, sometimes, casual dates move into something serious, but that doesn't usually happen.
Honesty is a Common Value – South Carolinians are known for being faithful when in committed relationships. We're not saying cheating never happens, but it's a lot less common here than in most states. That honesty is also present in casual relationships. Singles let others know what they want, so you can have an upfront convo when dating in South Carolina.
Men Wait a Bit Longer for Marriage – Serious dating is popular in South Carolina, but it takes men a little longer to walk down the aisle. On average, men in South Carolina get married at 29, while women are ready for marriage when they're 27.
Completing Your Profile is the Best Way to Make a Connection – South Carolinians are an impressive bunch, and they want the same in a partner. That means people who take their time filling out their profiles get the best results. If you phone it in, people might pass on your profile, or worse – reach out, only to ghost you. Check out our guide on writing a dating profile so you can stand out.
Casual Dating is On, Open Relationships Aren't – Casual dating is hot in South Carolina, especially in big cities and college towns. But an open relationship? That's a no for most South Carolinians. They don't want to get serious with more than one person.

Dating in Charleston
Best Charelston Dating App Recommendation: Higher Bond
The reality show "Southern Charm" makes Charleston look like paradise for singles – and we kind of agree. It's considered one of the best cities for singles, and you can certainly cycle through some dates here. Plus, you can find "the one" when hitting the Charleston dating scene.
At the same time, it's not quite as easy as reality TV makes it look. Otherwise, over half of the residents wouldn't be single. So, what gives? Why is it so hard to meet people in Charleston?
Let's start with the bar scene. That's a great place to meet singles in most cities, but couples have taken over here. Most of the folks at bars are partnered up, so it's hard to score a date when out on the town.
That leaves some singles trying to meet people through hobbies, work, or church. And out of those three choices, church might be the most popular option. After all, Charleston's known as the Holy City, so surely, you can find a special someone in the pews, right?
Well, Charleston is following the state's trend, meaning fewer people are going to church. Still, Charleston County is often recognized as the most religious county in the state, so we know the streets are full of believers.
With that in mind, Higher Bond is our favorite Charleston dating app. Give it a try so you can strike up a faith-filled relationship.
Population: 137,041
Men: 46.92%
Women: 53.08%
Median Age: 35.3
Unmarried: 56.16%
Single Millennials: Over 40%


Dating in Columbia
Best Columbia Dating App Recommendation: EliteSingles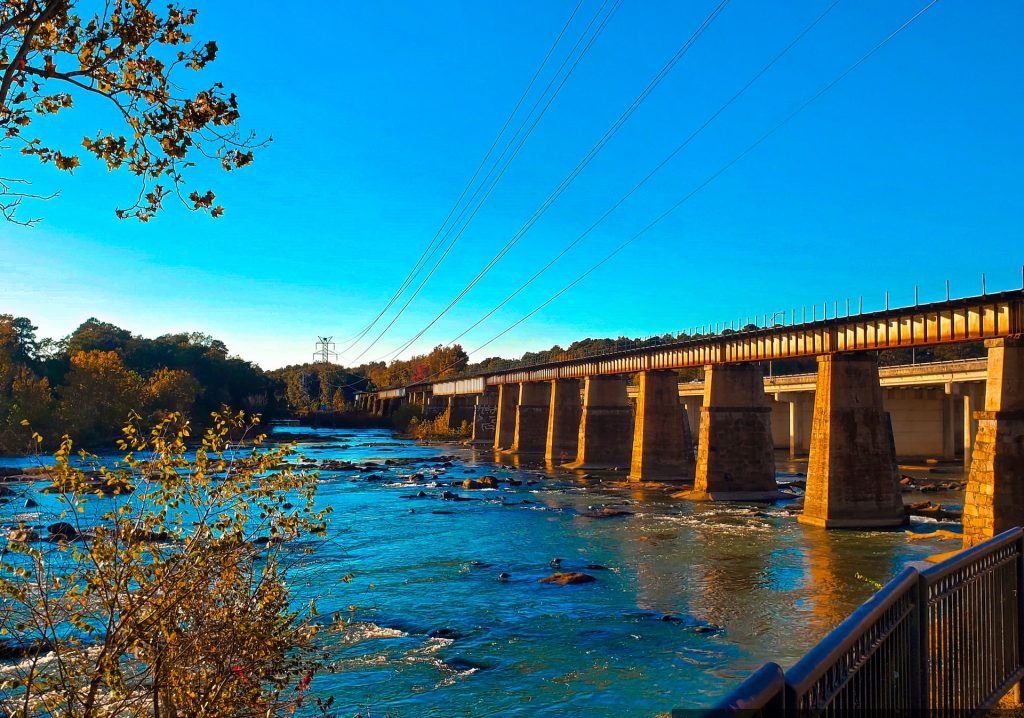 Did you know that Columbia is considered one of the best places to live and raise a family in the United States? It's also one of the top cities for recent college graduates and young professionals.
With so much going for it, you'd think the dating scene would be easy to master. Seeing that nearly 70% of the population is single, it's apparently more complicated than it looks on the surface.
From what we've seen, people here try their best to meet others. Singles join community clubs and events, including Everplay Sport and Social Club. Some even take dance classes to meet people, and the bar scene is hopping. Even so, it seems like most people are single and staying that way.
Because Columbia is so popular with professionals, EliteSingles is our top choice for singles. You can find a serious, career-oriented partner on the app, so check it out today.
Population: 134,057
Men: 50.68%
Women: 49.32%
Median Age: 28.2
Unmarried: 69.69%
Non-Family Households: 52.27%
---
Dating in South Carolina's Tourist Areas
Best Tourist Areas Dating App Recommendation: Zoosk
Tourism is on the rise in South Carolina, with most visitors coming this way to take beach vacations. People also flock to the state for golf, boating, fishing, and other adventures. Myrtle Beach, Greenville, Hilton Head, and Charleston are among the most visited South Carolina cities, but they're not the only spots that attract visitors.
If you happen to live in one of the tourist destinations, casual dating might be on your agenda. Casual dating is so much easier with tourists than locals, so you can have some fun without having to worry about where things are headed.
So, there are two methods for casually dating tourists.
First, you can go out in the wild and meet tourists. This method has been around since the vacation was invented, and it's pretty hit-and-miss. Some people have success at the beach, restaurants, and tourist attractions, but you never know how it'll turn out.
Second (and easier), you can use a dating app.
We like dating apps for a few reasons. First, you can choose from a bunch of people that are spending time in South Carolina instead of selecting from a handful of tourists at a specific location.
Second, the app's matching algorithm can connect you with people you're likely to get along with, so you won't have to worry about a wasted night. And third, you'll have the chance to get to know the person a bit before meeting in person, making it much safer.
Zoosk is by far our favorite dating app for connecting with tourists. It has over 40 million members, including people who are visiting the state. And you can learn more about people with Zoosk Live, so you won't have to meet up with someone until you feel comfy.
Myrtle Beach
Population: 33,638
Men: 48.2%
Women: 51.8%
Median Age: 44.4
Unmarried: 54.45%
Average Annual Visitors to Myrtle Beach: 19 million
Charleston
Population: 137,041
Men: 46.92%
Women: 53.08%
Median Age: 35.3
Unmarried: 56.16%
Average Annual Visitors to Charleston: 7 million 
Hilton Head
Population: 40,000
Men: 49.39%
Women: 50.61%
Median Age: 57.9
Unmarried: 40.44%
Average Annual visitors to Hilton Head: 2.5 million
Greenville
Population: 69,648
Men: 47.47%
Women: 52.53%
Median Age: 35
Unmarried: 59%
Average Annual visitors to Greenville County: 5.5 million
---
South Carolina Online Dating FAQ
Is There a Free South Carolina Dating Site?
You can create a free account on all of the top South Carolina dating apps. However, you'll need to upgrade your membership to use premium features.
How Can I Find Singles Near Me in South Carolina?
Our favorite dating apps let you search for and match with singles in your area. You can also expand the search radius to find singles in other cities, states, and countries.
What's the Best App for Finding South Carolina Singles?
eHarmony is the best choice for serious relationships. We recommend EliteSingles for professionals, SilverSingles for those 50 and up, and Higher Bond or Christian Mingle for religious folks.