Do you feel like you're the only single person left in the Volunteer State? We did a little digging and realized that's far from the case. More than 1.6 million Tennessee adults have never been married, and around another million or so are widowed or divorced.
That means you have over 2.5 million chances to find love. But where should you look?
We checked into that, too, and discovered that online dating is heating up fast in Tennessee. More than 90% of the residents have internet access, and they're flocking to dating sites for everything from hookups to long-term romances. The key is to use one of the popular dating sites so you can get in front of as many singles as possible.
We know you're ready to move past the research stage and right into the arms of your match, so we've done the heavy lifting for you. After scouring the internet, we've identified the five best Tennessee dating apps. Here's a sneak peek of what we've found:
Top 5 Dating Apps in Tennessee in 2023
We'll cover which apps are best for different dating styles and situations and even provide some insights into the state's dating scene. And that's not all. Stick around to the end to learn more about dating in different Tennessee cities.
---
First, let's dive into our five favorite dating sites for Tennessee singles. Whether you want long-term love or a casual fling, you'll find what you're looking for with these apps.
Contents of Our Tennessee Dating Guide – Jump Ahead to:
---
1. EliteSingles – Best for Mixing Business and Pleasure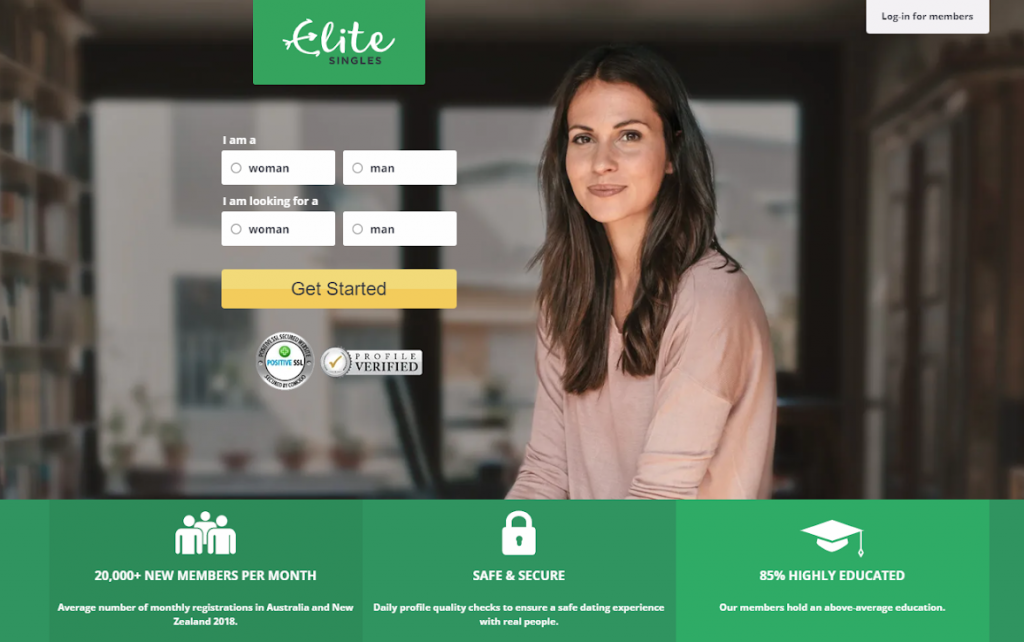 Who Will Love EliteSingles: Professional singles interested in serious relationships
Who Might Not Enjoy EliteSingles: Casual daters
Biggest Pro: Uses the Five Factor model to match professionals
Biggest Con: Few members are interested in short-term relationships
Starting Price: Premium memberships start at $27.95 a month
Tennessee's prestigious universities attract some of the most promising minds in the world, and many of the students stay in the state after graduation. They go on to work in top industries, including tech, manufacturing, and entertainment. Some even start their own businesses since Tennessee provides so many money-making opportunities.
Tennessee might be a fantastic place to start a career, but dating is a bit more complicated. In fact, the more you excel at work, the harder your dating life can become.
You're far too serious about your career to pair up with just anyone. The wrong match will hold you back – and might even make you choose between long work hours and your relationship. That's not fair to you, and it could get in the way of achieving your goals.
Fortunately, you can keep your goals in the crosshairs while finding love on EliteSingles.
Specifically designed for career-oriented singles, most of the members are serious professionals. The majority have important careers and have pretty impressive educations on their resumes, as well. Now, they're looking for serious relationships so they can add that final piece to their amazing lives.
Do you want to find a match that's as career-oriented as you are? Set up your free profile on EliteSingles today.

---
2. Higher Bond – Best for Christians Ready for Love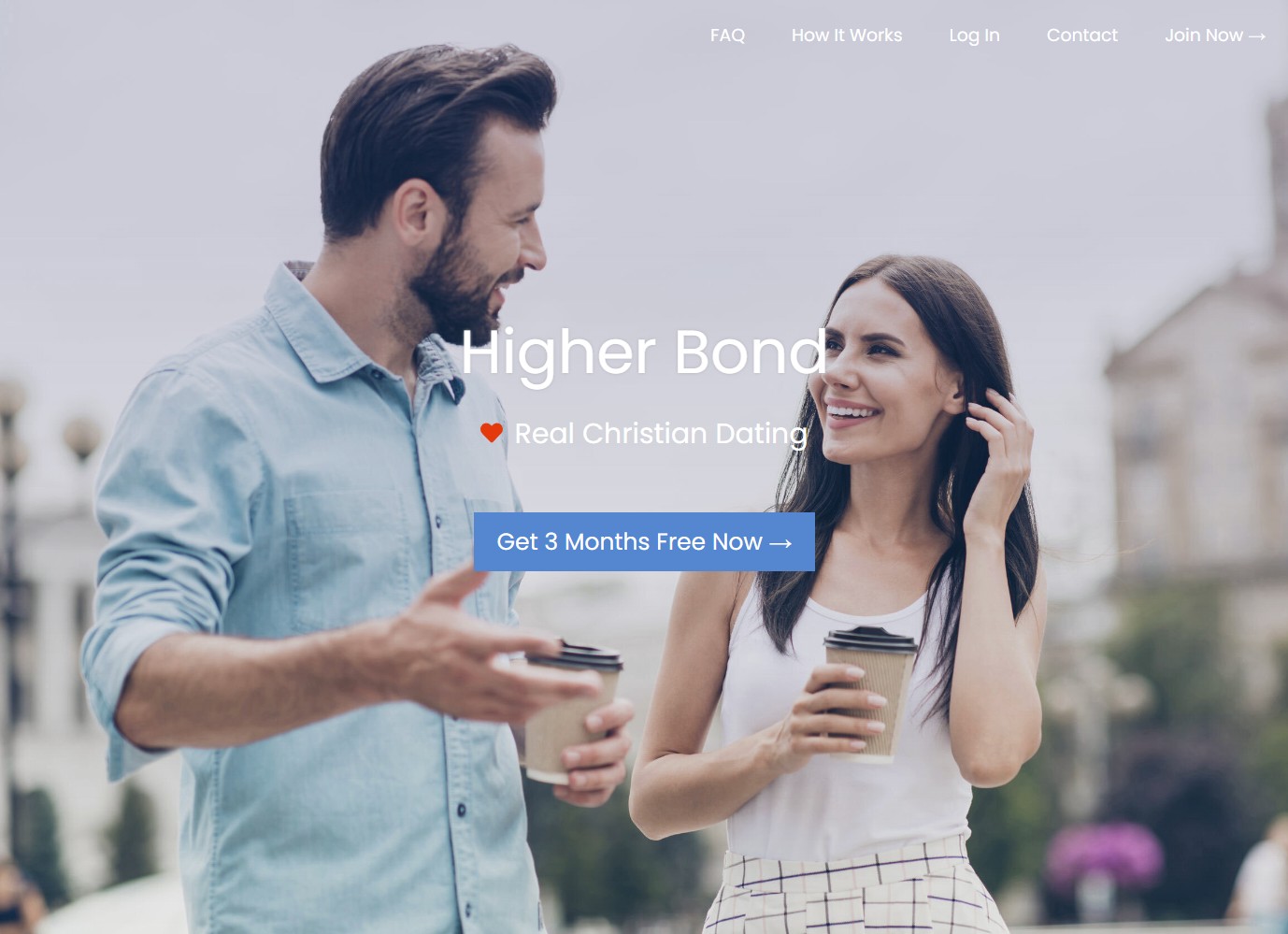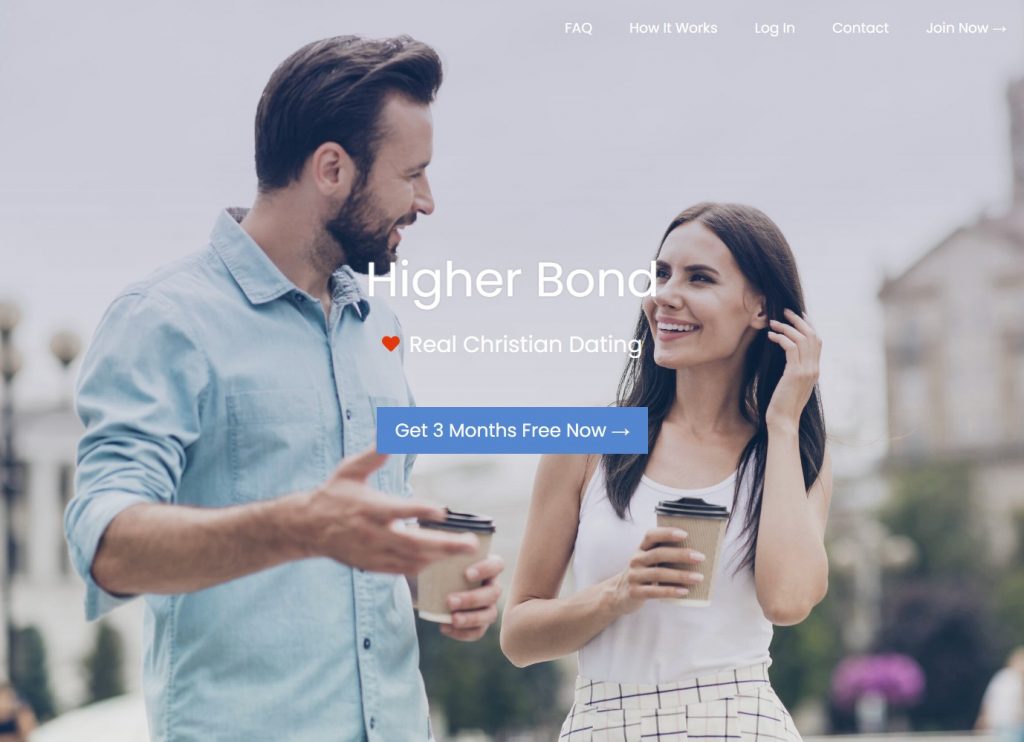 Who Will Love Higher Bond: Christians interested in serious relationships
Who Might Not Enjoy Higher Bond: Agnostics, atheists, and other non-believers
Biggest Pro: Sends 3-5 high-quality matches a day
Biggest Con: Doesn't let members browse beyond matches
Starting Price: First three months free
According to the Pew Research Center, Tennessee is the third-most religious state in the country. Almost three-quarters of the residents are "highly religious," and over 80% of adults identify as Christian.
But here's where things get interesting…
Religion might be holding steady in Tennessee, but church attendance is declining. Since church is where a lot of religious folks meet mates, that's bad news for Christian singles. But you can turn things around in a big way with online dating.
And when it comes to online Christian dating, Higher Bond is our favorite app.
This app just hit the dating scene, and it's already made quite an impression. First, it's 100% Christian-owned, so you know it understands what religious singles want out of relationships. Also, it only sends 3-5 matches a day, and you're limited to initiating one conversation daily. That way, you'll focus on the people in front of you instead of getting swiping fatigue.
Do you want to find a religious partner to stand by your side? Head to Higher Bond to claim the special introductory offer. You'll get your first three months free, so now's the ideal time to use the Tennessee dating site.

---
3. Christian Mingle – Best for Christians that Want More Options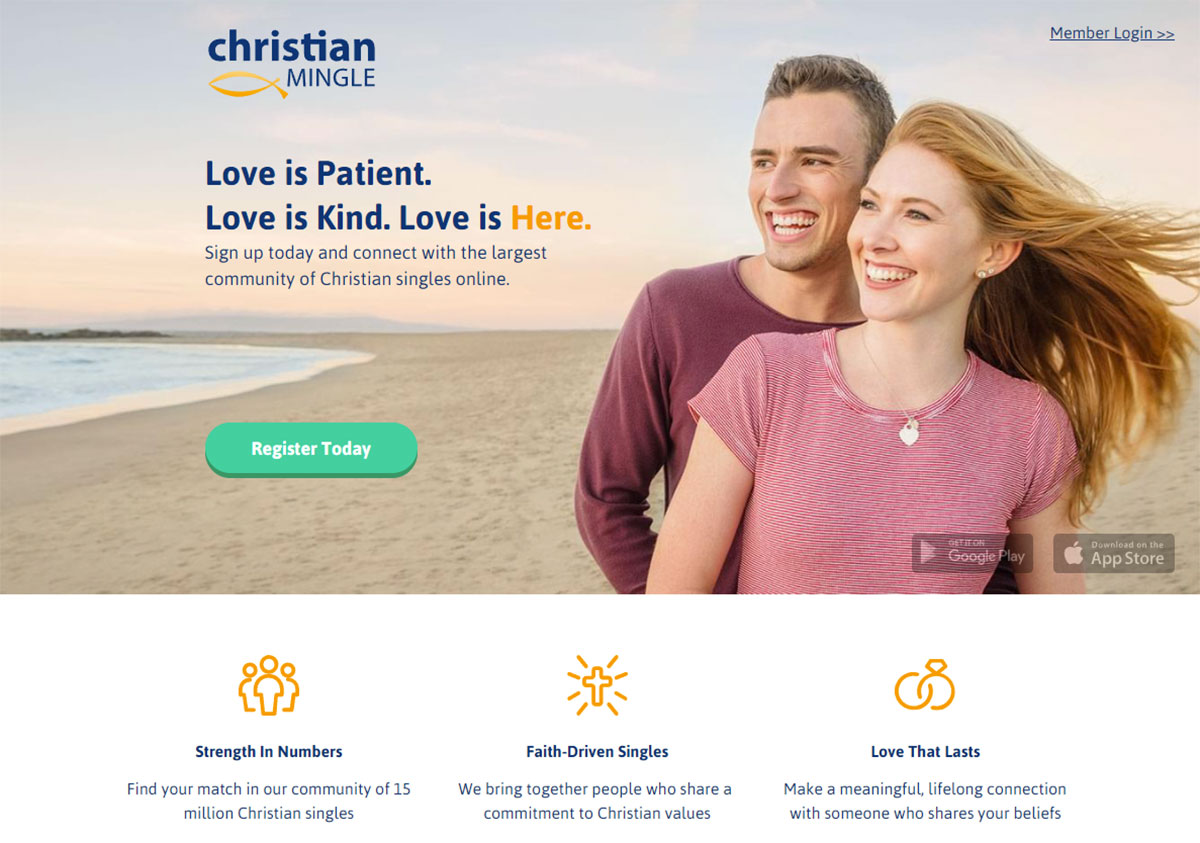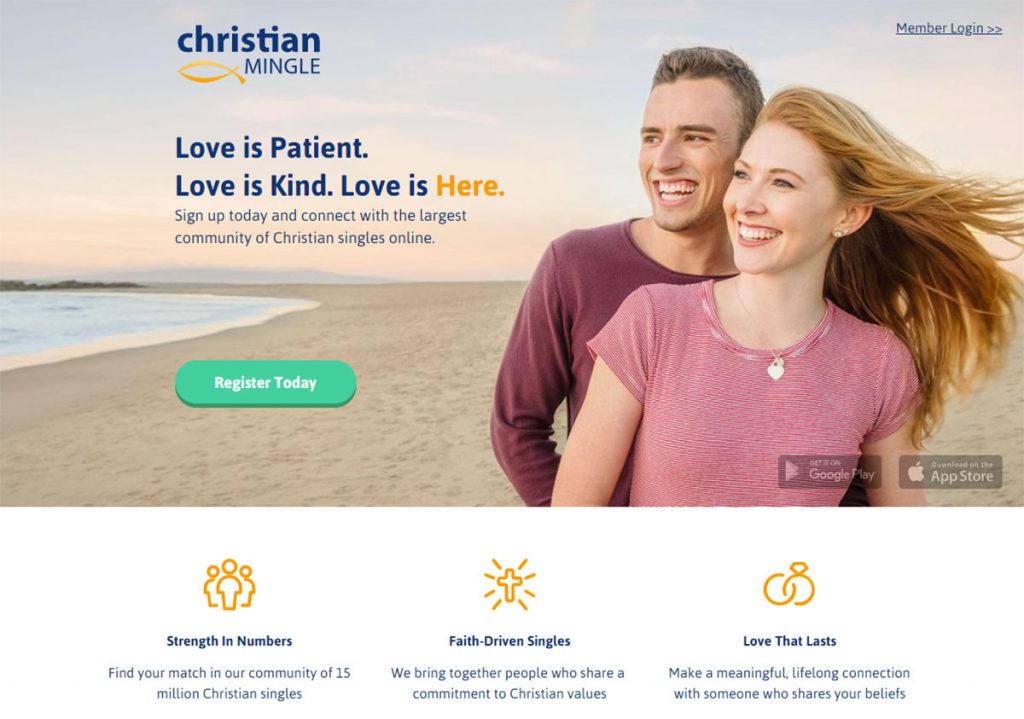 Who Will Love Christian Mingle: Christians that want a large dating pool
Who Might Not Enjoy Christian Mingle: Singles seeking casual flings
Biggest Pro: Access to matches and other profiles
Biggest Con: Few options for singles interested in casual dating
Starting Price: Premium memberships start at $24.99 a month
Were you sold on Higher Bond but want a site with more options? That's a sign that you need to check out Christian Mingle.
While it also limits the number of matches you receive (seven a day), you're free to browse the site to see other folks. The matching algorithm is also similar to Higher Bond, so you'll meet people that share your faith and interests.
Oh, and it also does a fantastic job of rooting out the fakers, allowing you to speak to real Christians that are just as serious about faith and love as you are. It does this by verifying profiles, so the people here are the real deal.
Open yourself up to millions of choices by creating a free account on Christian Mingle today.
---
4. eHarmony – Best for Finding "The One"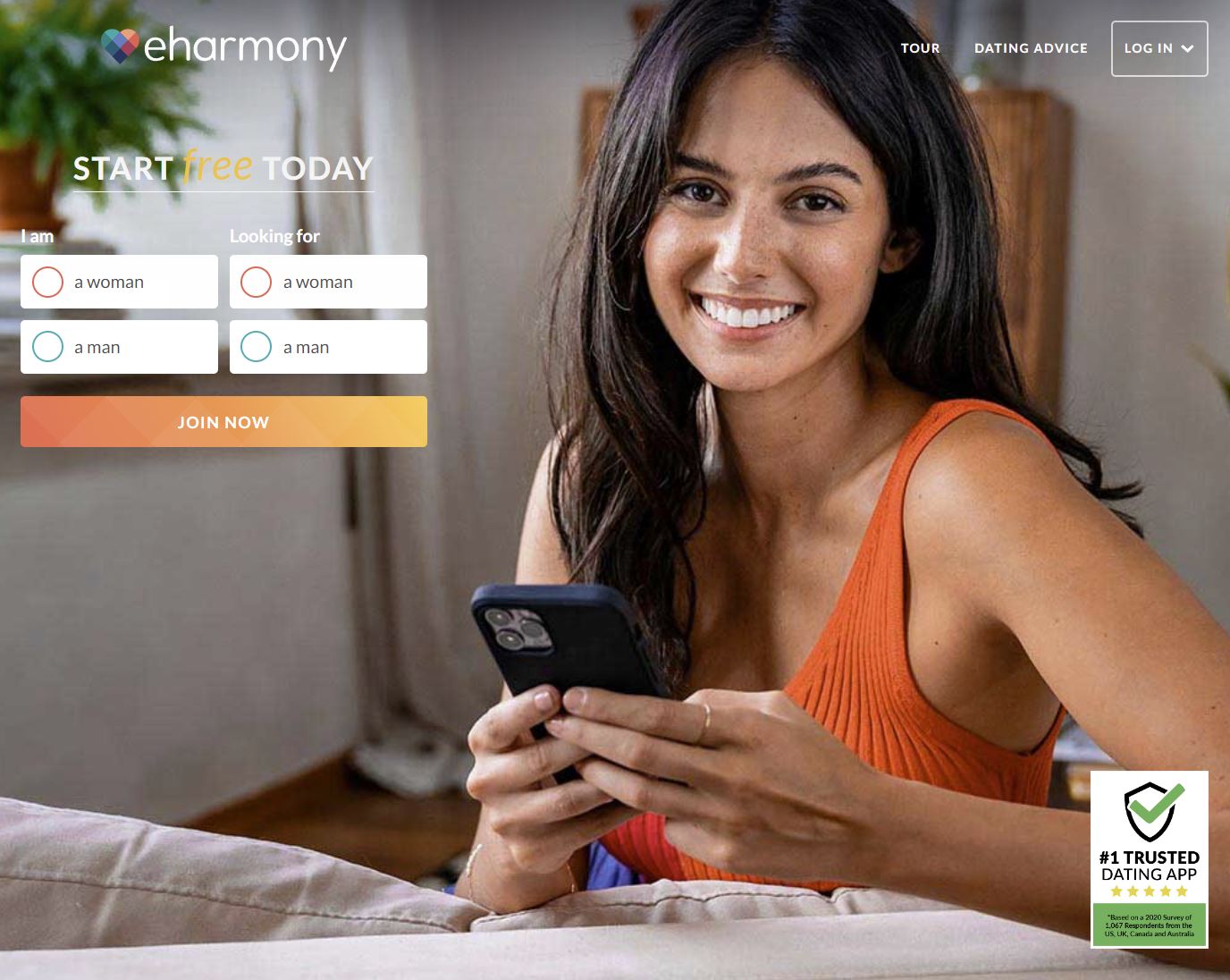 Who Will Love eHarmony: Singles ready to get serious fast
Who Might Not Enjoy eHarmony: Casual daters
Biggest Pro: Psychology-based matching system
Biggest Con: New membership questionnaire takes around 20 minutes to complete, but that's how the site provides high-quality matches
Starting Price: Premium memberships start at $17.95 a month
Tennessee is a "top ten" state in numerous categories, including doing business and fiscal stability. And hey, we can't leave out those sports teams that often crack the top ten – or at least the Sweet 16.
But it's not all good news.
According to the CDC, Tennessee has the eighth highest divorce rate in the country. Marriages fall apart for a number of reasons, including poor communication, lack of commitment, and infidelity.
But as bad as those sounds, we're here to turn it around.
If you want to find your happily ever after (and beat the odds), eHarmony is the Tennessee dating app for you. This site considers factors like communication, fidelity, and more to ensure that matches last for the long run.
And let us tell you, this system works. A clinical psychologist helped create the compatibility test and matching algorithm, basing them on professional experience working with couples. Over the years, he found out what couples need to succeed and used that info to match people on eHarmony.
And while many of the people on here want to get married, you don't have to walk down the aisle right after matching. As long as you want a serious relationship, you're going to love eHarmony.
Oh, and you can try it for free, so set up your eHarmony account and click your way to your forever partner.

---
5. Zoosk – Best for Casual Fun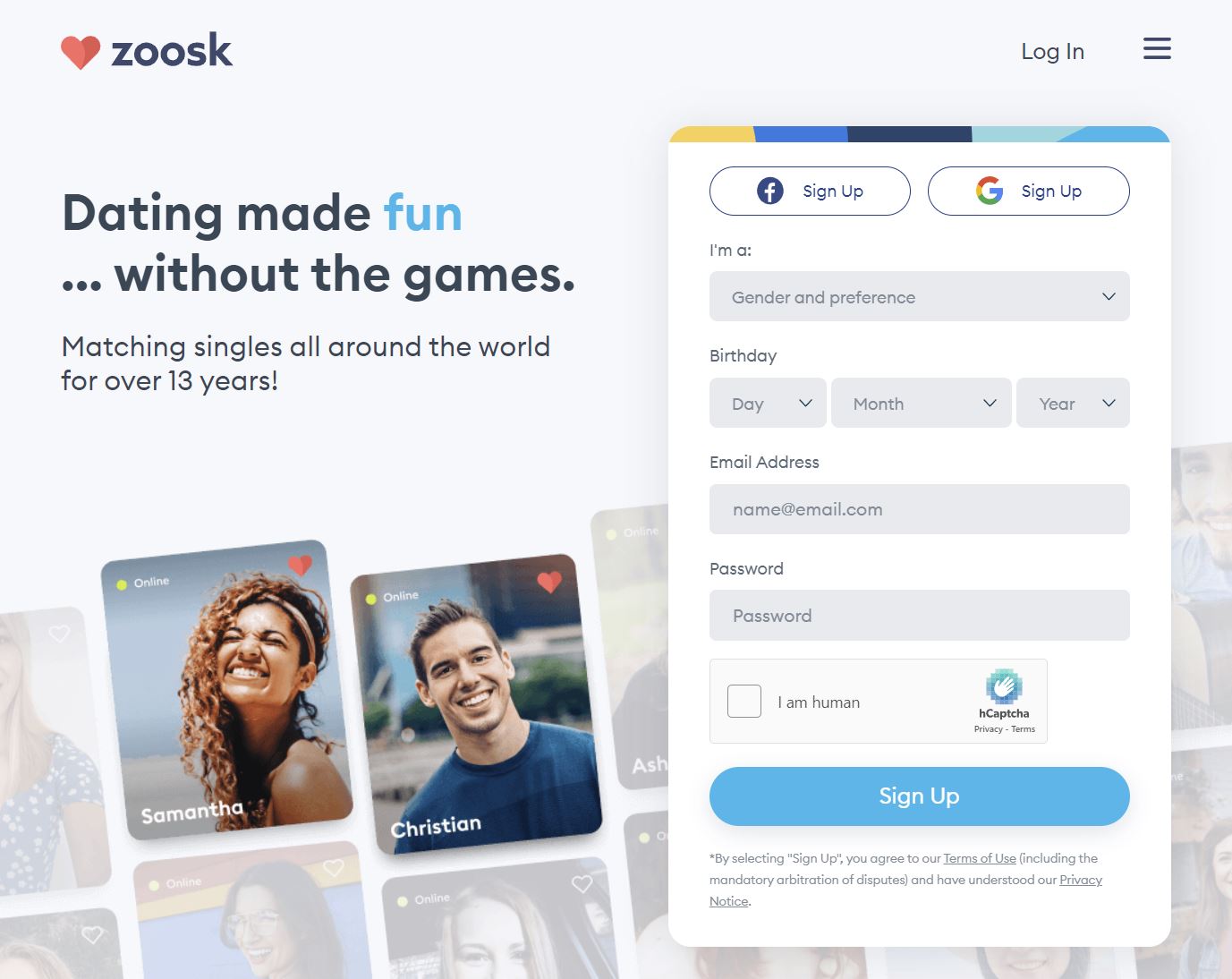 Who Will Love Zoosk: Casual daters looking for short-term romance
Who Might Not Enjoy Zoosk: Singles looking for serious relationships
Biggest Pro: More than 40 million members in TN and around the world
Biggest Con: Limited free features
Starting Price: Premium memberships start at $8.33 a month
Dating site OkCupid poured over user data to find out what people want in relationships. According to the data, over 60% of men and 30% of women in Nashville are into casual dating.
You won't find many options for keeping it casual if you use the other Tennessee dating apps on our list. But you can put the odds in your favor by downloading Zoosk.
The majority of the app's 40 million plus (yep, you read that right) members are looking for some short-term casual fun. That might mean a one-night stand, or you could find someone to date for a few weeks or months. And hey, sometimes, those casual relationships turn into something more serious when the timing and people are right.
It's also fast and easy to use. Instead of getting a ton of info from you when you sign-up, it'll learn what you want based on your interactions. Basically, your matches will improve the more you use the app.
Do you want to find someone down for a little bit of fun? Create your free account on Zoosk today.
---
What is the Dating Scene in Tennessee Really Like?
Dating is Affordable – Tennessee is near the middle of the pack regarding dating costs. You can splurge on dinner, wine, and a movie for two for just over $90, so you don't have to deplete your bank account for some fun.
Faith is Important – Many Tennessee singles are religious and expect the same in a mate. However, you can find a nice mix of believers and non-believers in big cities and college towns.
Families Have a Say – Family is a priority in Tennessee, so expect to meet mom and dad when getting serious. If the parents like you, there's a good chance they'll support your relationship – and it'll go the distance.
Casual and Serious Dating are Common – Most people think that all Tennessee singles are hoping to get married. And while lots of them are, casual dating is also hot here. Whether you want to end up with a ring or just have some fun, you can find what you're looking for on the best TN dating apps.
Chivalry is Alive and Well – Most Tennesseans still think men should pay for dates, although the younger generation is breaking away from this a bit. Going Dutch is also an option, so don't let a low bank balance hold you back.
Dating with Kids is Common – Single parents are the head of more than a quarter of Tennessee families. Many of these single parents are using online dating to find their plus ones. eHarmony, EliteSingles, Christian Mingle, and Higher Bond are all fantastic options for single parents looking for serious relationships.
Men Have a Slight Edge – Women make up 51% of Tennessee's population, giving men a slight advantage on the dating scene. Fortunately, women can even things up by using Tennessee dating sites.
Just Under Half the Population is Available – Slightly more than half of Tennessee adults are married, leaving lots of options for single folks. You can find these unmarried guys and gals across the state.
Internet Access is Boosting Online Dating – Over 90% of Tennessee is rural, and the government has been hard at work expanding broadband internet access to underserved communities. As more folks get internet access, online dating is becoming increasingly common. Whether you live in the city or a rural area, you can hop online to find love.

Dating in Nashville
Best Nashville Dating App Recommendation: EliteSingles
On average, dozens of people move to the "Music City" each day. That includes young professionals, families, and others looking for a fresh start in the bustling city. With so many new faces, the dating scene constantly changes here, but some things remain constant.
For instance, Broadway remains the go-to place for singles to meet others. It draws a diverse crowd, but some folks complain that too many "grad school bros" and "woo girls" gather here. That's fine if you're into the casual dating scene; otherwise, Broadway might be a turn-off.
And then there are the other bars throughout the city, such as Coyote Ugly Saloon (cougars and tourists) and Bar Sovereign (a mix of hipsters and professionals). But no matter where you go, you'll find that people are more interested in drinking than getting to know other patrons.
Outdoor enthusiasts hope to meet people on hiking and biking trails, but that rarely works out. After all, it's hard to strike up a conversation when you're huffing and puffing toward the finish line. You're more likely to exchange a quick smile and a wave than a phone number.
Because Nashville has such a big professional scene, some folks try to meet singles when networking. We've heard of this working occasionally, but it's not that effective. You'll walk away with a lot more professional than personal connections.
Fortunately, you can crack the Nashville dating scene by hopping on EliteSingles. This TN dating site is full of career-oriented singles that want to find that special someone.
Population: 678,851
18+: 89.2%
Men: 48.2%
Women: 51.8%
Unmarried: 58.27%
Median Age: 34

---
Dating in Memphis
Best Memphis Dating App Recommendation: Zoosk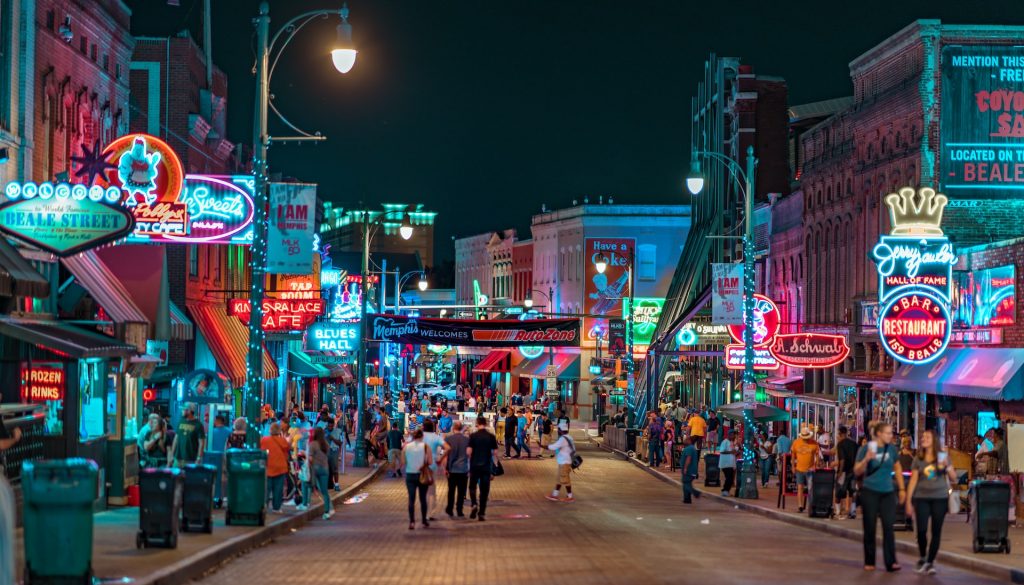 Outsiders generally associate Memphis with Elvis Presley and Beale Street. And while both are part of the city's fabric, there's something else that stands out – single-parent households.
Memphis has more single-parent households than most cities. In fact, around 80% of kids live with single parents in some of Memphis' neighborhoods.
Of course, single parents don't make up the entire population. The city is also home to students from the University of Memphis and other colleges, childless professionals, and others. As you can imagine, such an eclectic mix of folks makes for an interesting dating scene.
Beale Street is a strong magnet for singles in Memphis, but the alcohol flows to the point that it's hard to make connections. Plus, the street attracts lots of tourists, so those interested in something serious tend to walk away disappointed.
Then, there's Midtown. From live music to craft brews, it's always hopping, and you might catch someone's eye. But again, the flowing alcohol makes it hard to connect on a deeper level.
Because the dating scene's so challenging, some singles have ditched Memphis altogether when looking for love. They hop in their cars and head to Nashville or another city, but that's frustrating, too. After all, do you want to have to commute every time you set up a date?
Fortunately, you don't have to use these in-person methods to find love (or a casual fling). Instead, you just need to download a Tennessee dating site to find your match. Since Memphis has such a diverse mix of singles, we decided to recommend two dating apps instead of one. You just need to pick the right one based on your situation.
Let's start with single parents.
If you have kids at home, you probably take dating seriously. You don't want to bring just anyone into your house to meet the kiddos, and you don't want dates to waste your time. With that in mind, eHarmony is the ideal fit. Between the high-quality membership base and advanced matching algorithm, you won't have to worry about going on dead-end dates when using it.
And for the remaining Memphis singles? Zoosk is our other pick.
It's perfect for college students, up-and-coming musicians, and others that want lots of choices. You just need to flip through the profiles, choose one, and set up a date for tonight.
Population: 628,127
18+: 75.2%
Men: 47.3%
Women: 52.7%
Unmarried: 64.94%
Median Age: 34.2
---
Dating in Knoxville
Best Knoxville Dating App Recommendation: Higher Bond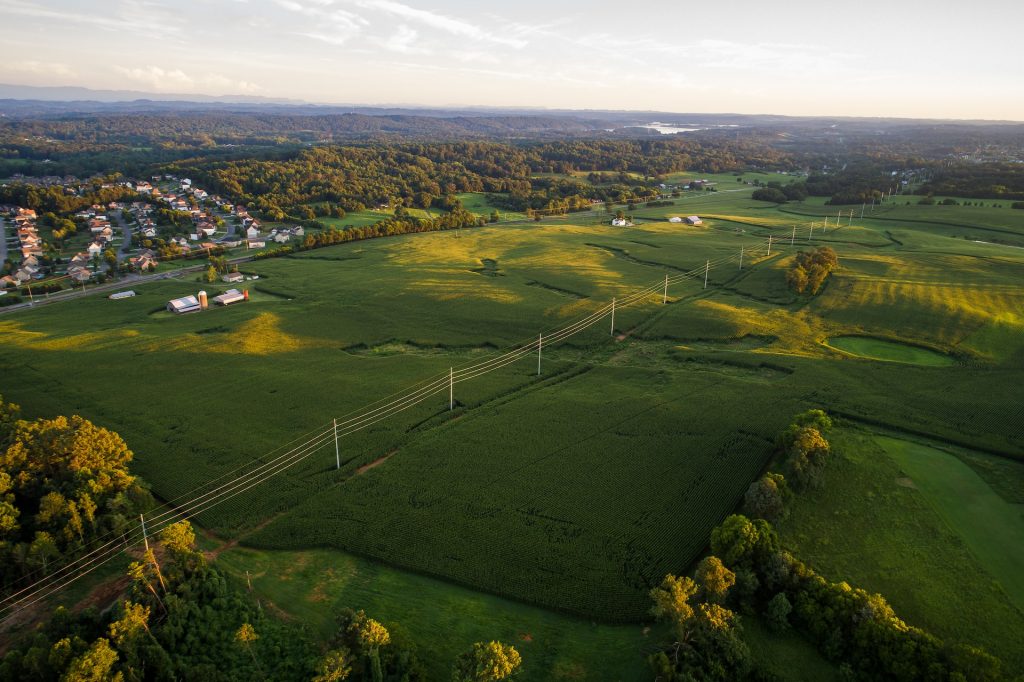 Religion is usually one of the first things that comes to mind when people think of the "Marble City". It's among the most religious cities in Tennessee and the rest of the country. And Knoxville residents take their religion seriously, earning it the distinction as one of the most "Bible-minded" cities in the U.S., according to the American Bible Society.
No wonder there are close to 700 churches in Knoxville.
If you're religious, you might try to meet other single folks in your congregation. From regular services to Bible study groups, you can certainly get to know a bunch of different people. But at the same time, it's hard to ask for someone's digits when you're worshipping. You don't want to send the wrong message, so you might lose your nerve.
The church might be the most common way to meet people in Knoxville, but it's far from the only choice. Some singles attend get-togethers on Meetup, but there's a huge drawback. The Meetups generally take place during the week, so it's hard to fit them into a busy schedule.
Singles also enroll in adult sports leagues to meet people, but we have a word of warning. Yes, these sports leagues are a ton of fun, but they're also full of couples. You can expect to make some friends but finding a plus one isn't going to be easy.
If you're tired of using dating methods that don't work, it's time to check out Higher Bond.
Church services might get a little crowded, but Higher Bond cuts out the noise and lets you focus on a few quality matches. And since they change each day, you can keep clicking until you find the one.
Population: 192,648
18+: 81.1%
Men: 48%
Women: 52%
Unmarried: 62.06%
Median Age: 32.9

---
Tennessee Online Dating FAQ
What's the Best Dating Site in Tennessee?
EliteSingles is the best dating site for professionals, while eHarmony is our choice for serious relationships. Christian Mingle and Higher Bond are a great fit for Christians, while Zoosk is a fantastic casual dating site.
How Do I Video Chat on TN Dating Apps?
You can go on a Video Date on eHarmony or use Zoosk Live! to chat before meeting in person. Zoosk also offers Great Dates if you'd like to take a virtual vacation with your match.