Does it feel like Washington's dating scene is dead? It's like there aren't any available single men or women, but we promise they're out there. In fact, over 1.9 million Washington adults have never been married, and around another million are widowed or divorced.
The numbers prove that the singles are out there, but where are they?
That's where things can get tricky, but we're here to help. We did tons of research to find out where single Washingtonians look for dates and discovered that most of them go online. But they don't go just anywhere. Washington singles are really selective when it comes to using dating apps.
After evaluating loads of sites and reviewing user data and Google Trends, we identified the best Washington dating apps. We're going to get into the details for each one, but here's a look at the top five.
Best Dating Apps in Washington for 2023:
---
If you're new to online dating, you might think all five of these apps are the same, but they each cater to specific demographics. Stay tuned to find out which app you should use and get some details about the state's dating scene.
Oh, and do you need to know how to navigate Seattle's dating scene or find love as a vegan? Or maybe you're a farmer interested in rural dating options. We're going to cover everything about dating in Washington, so stick around until the end.
Jump to:
---
1. eHarmony – Best for Psychological-Based Matchmaking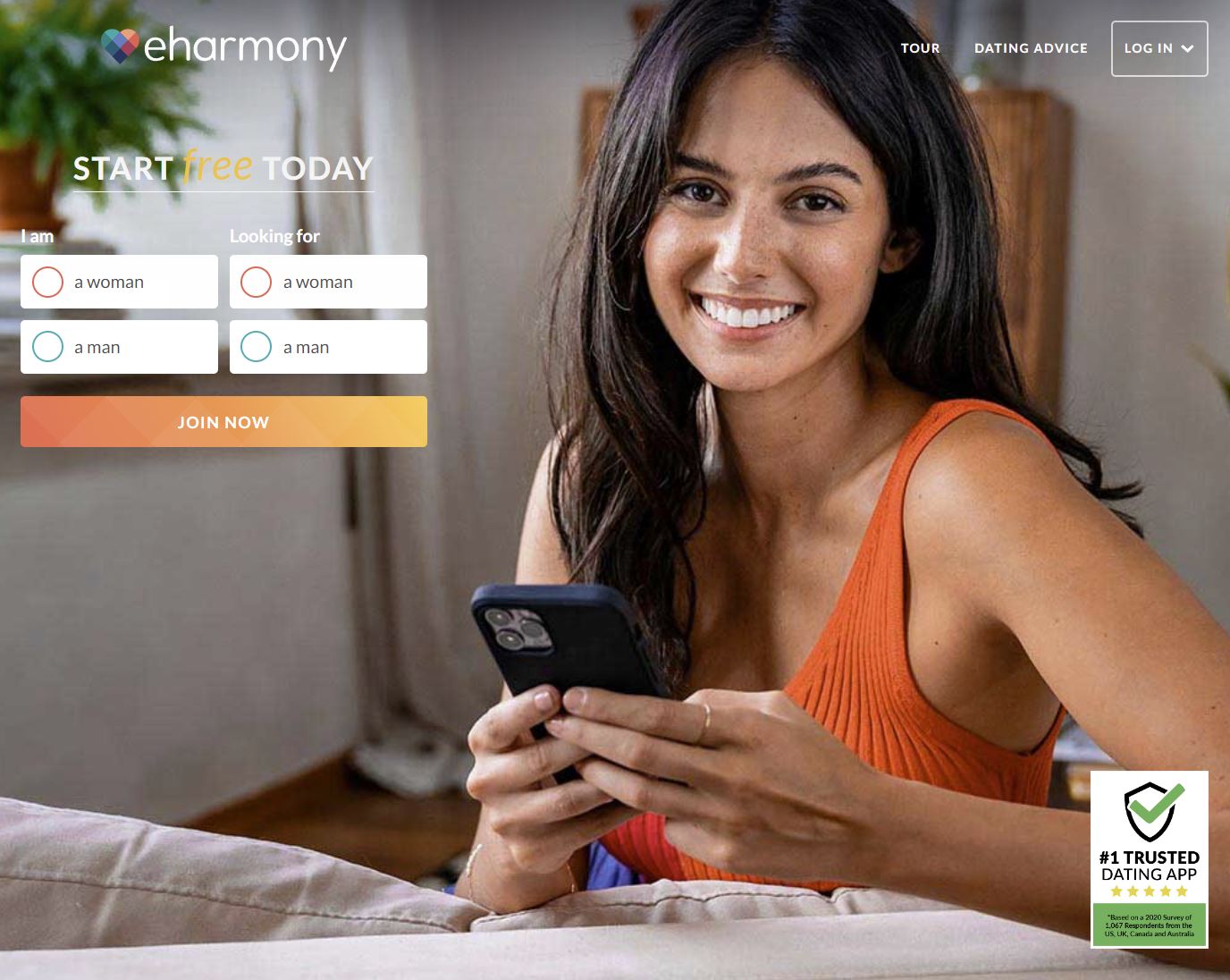 Who Will Love eHarmony: Singles looking for long-term love that's sure to last
Who Might Not Enjoy eHarmony: Washingtonians interested in casual dating
Biggest Pro: Its matching algorithm is based on the key factors of marital compatibility
Biggest Con: Members need to upgrade to a premium membership to unlock all the features
Starting Price: Premium memberships start at $17.95 a month
It's impossible for us to discuss dating and relationships in Washington without bringing up Dr. John Gottman. The now-retired professor and researcher famously opened up a "Love Lab" at the University of Washington to study married couples.
And here's the cool part.
After identifying the factors that lead to divorce, he was able to predict which couples in his longitudinal studies would stay together and break up. And his accuracy was often over 90%.
And that brings us to Dr. Neil Clark Warren. Instead of starting a love lab, the clinical psychologist opened up his private practice to married couples flirting with divorce. Dr. Warren also identified factors that lead to divorce through his work.
The two men share something else in common. Like Dr. Gottman, Dr. Warren decided to use the info to help the public. In Dr. Warren's case, he created a dating app based on his findings.
It's called eHarmony and is easily one of the best dating apps in Washington. It's designed to pair people based on the key factors needed for a successful marriage and is ideal for finding long-lasting love.
If you have fond memories of the Love Lab and want your own happily ever after, create your free account on eHarmony today.
---
2. Zoosk – Best for Mixing Casual Dating and Compatibility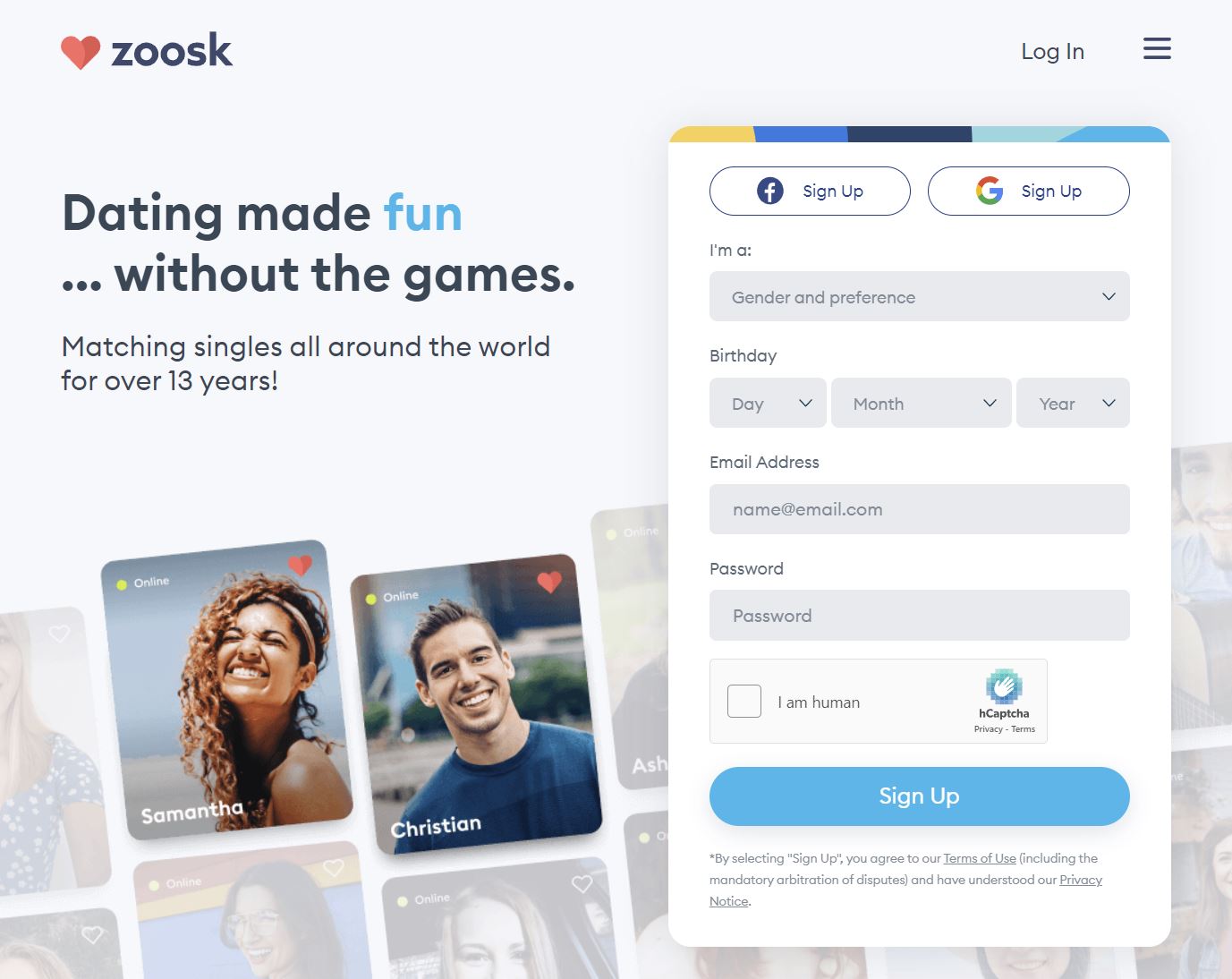 Who Will Love Zoosk: Casual daters interested in finding compatible matches
Who Might Not Enjoy Zoosk: Singles ready to settle down right away
Biggest Pro: Behavioral matching algorithm learns as it goes
Biggest Con: Few options for starting serious relationships
Starting Price: Premium memberships start at $8.33 a month
Did you know that people under the age of 40 are more open to casual dating than older folks are? That fact comes straight from the Pew Research Center, and it explains why casual dating is so hot in Washington.
Check out some numbers to see what we mean:
Washington Residents 20-24 Years Old: Over 460,000
Washington Residents 25-29 Years Old: Over 480,000
Washington Residents 30-34 Years Old: Over 450,000
Washington Residents 35-39 Years Old: Almost 450,000
In other words, Washington's home to millions of people in their casual dating prime. But the way singles go about it has changed.
Tinder used to be the "it" casual dating app in Washington, but interest is declining. At the same time, search traffic for Zoosk is going up in a big way in the state. And that's perfect since Zoosk is our favorite casual dating app in Washington and the rest of the country.
So, why Zoosk?
First, this might be a casual dating app, but it matches people based on what they're looking for in dates. See, it analyzes each interaction on the app and uses that info to send members the best matches possible. And that's easy to do since it has more than 40 million members in Washington and around the world.
Plus, it has Great Dates and other features you'd never find on a dating app like Tinder. It's proof that you don't have to choose between a robust app full of features and casual dating. You can have it all on Zoosk.
Check out Zoosk by creating a free profile today. Then, you'll see why so many Washington singles are downloading it and using it to find matches.
---
3. Higher Bond – Best for Christians Craving Deep Connections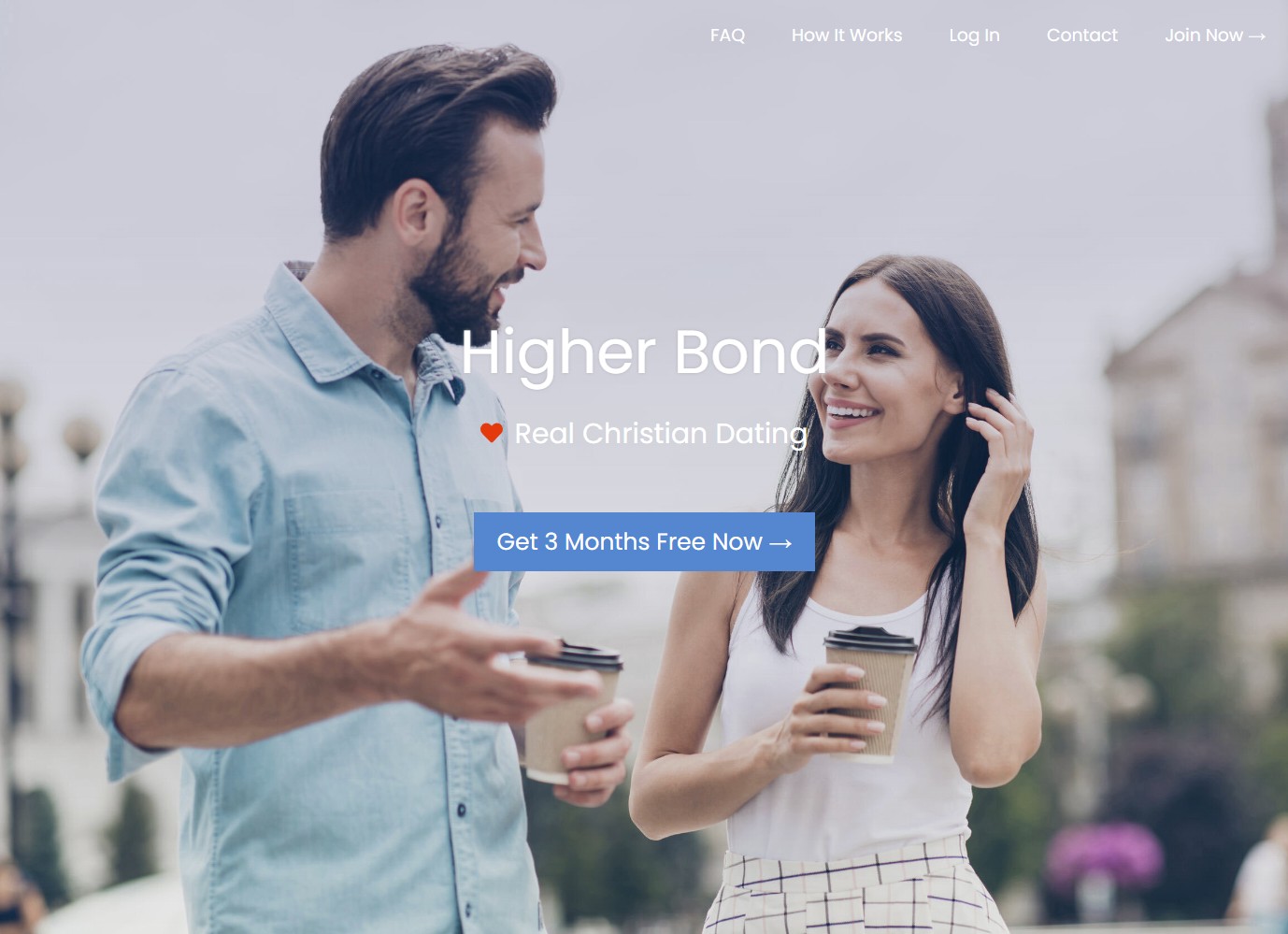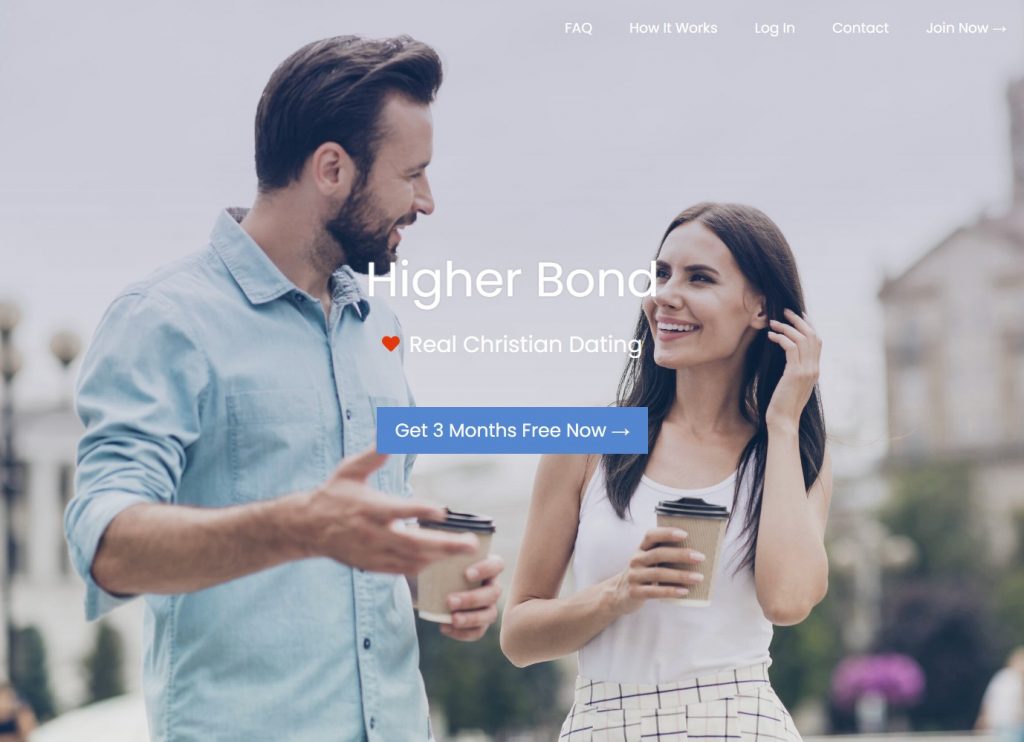 Who Will Love Higher Bond: Christians seeking relationships rooted in love and faith
Who Might Not Enjoy Higher Bond: "Religious nones" and casual daters
Biggest Pro: Matching algorithm was designed by religious leaders and relationship experts
Biggest Con: Launched in 2022, so it's still building its membership base
Starting Price: First three months free
When thinking about religious states, most folks turn to the south or the Midwest – but don't forget about Washington. Now, it's not nearly as religious as Mississippi or Missouri, but millions of Washingtonians believe in God. In fact, over 60% of the adults here are Christians.
Still, there are some numbers that make Christian dating in Washington harder than in other states.
For starters, almost 60% of Christian adults in Washington are already married or living with partners, so most folks are already taken. And then, only around 30% of Christian adults attend church, making it hard to meet believers in public.
And we can't leave out the fact that more than 30% of Washington adults identify as "religious nones." That means you could easily end up with a non-believer when landing dates in public.
But you don't need to worry about any of that. See, these numbers won't get in your way when you use Higher Bond to find love.
The team behind Higher Bond consulted with relationship experts and religious leaders when developing the site. And that proved to be a difference maker since we can't find a site that does a better job of helping couples form deep connections.
So, how does it do that? It's all about limiting distractions.
Members receive 3-5 matches a day, and they can't view profiles outside of those matches. Also, members can only initiate a single conversation a day, so they have to be intentional when approaching people. By slowing down and considering each profile they see, they're able to get deeper than they would on most dating apps.
Are you tired of being overwhelmed by online dating apps and want to limit distractions and find true love? Create your free account on Higher Bond today.
---
4. EliteSingles – Best for Busy Professionals Looking for Love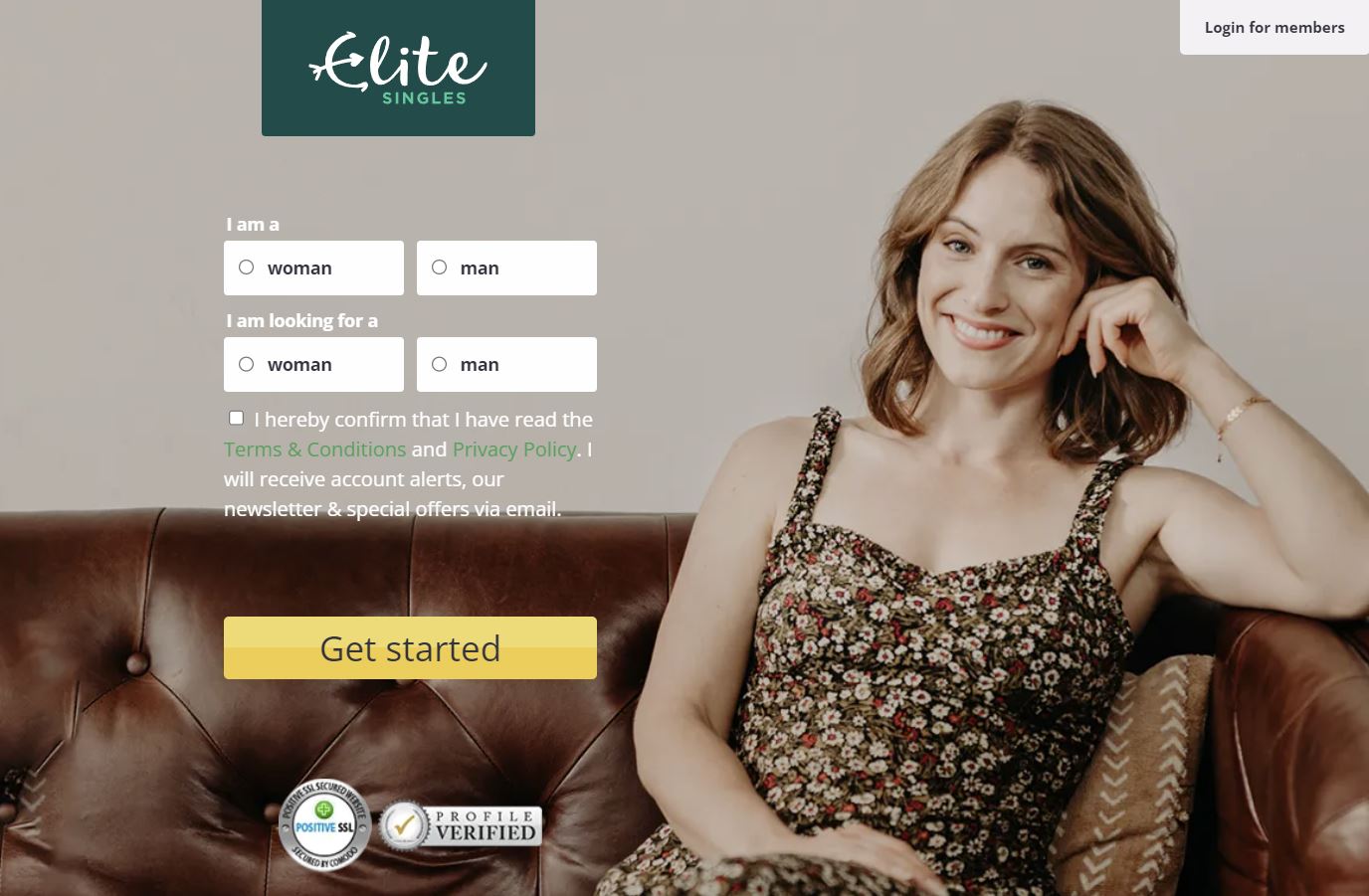 Who Will Love EliteSingles: Busy professionals interested in ambitious singles
Who Might Not Enjoy EliteSingles: Casual daters and singles not interested in their careers
Biggest Pro: Most members are successful professionals
Biggest Con: Few options for singles interested in dating casually
Starting Price: Premium memberships start at $27.95 a month
With companies like Amazon and Boeing calling Washington home, the state has long been associated with success. No wonder it still manages to bring in top talent from around the world, especially in the tech industry. This is the place where professional dreams turn into reality, and people make the big bucks.
But speaking of dreams, it's hard to live them out both professionally and personally. If you put everything into work, your love life can suffer, and it's easy to see why.
It takes most of your time and energy to move up the career ladder, so going out to score dates isn't really an option. And your standards are high. You don't want someone who brings you down or drains your bank account. Nope, you want a partner with a resume that rivals yours, so you'll be equals.
You might have trouble finding such a person at a Seahawks game or the local watering hole, but EliteSingles is different.
Let's start with the membership base. Close to all the members are ambitious professionals, so you'll fit right in. You'll be among equals as soon as you sign up, so you won't have to worry about matching with someone who doesn't meet your standards.
But that doesn't fix the second problem, right? What about the time it takes to find love?
EliteSingles only sends members 3-7 matches a day, cutting down on time spent on the app. And since the matches are based on the Five Factor Model theory and your personal preferences, you can expect them all to be spot on.
Head over to Elite Singles to set up your free profile. Then, you can find someone who is just as powerful and ambitious as you are.
---
5. SilverSingles – Best for Aging Singles Ready for Love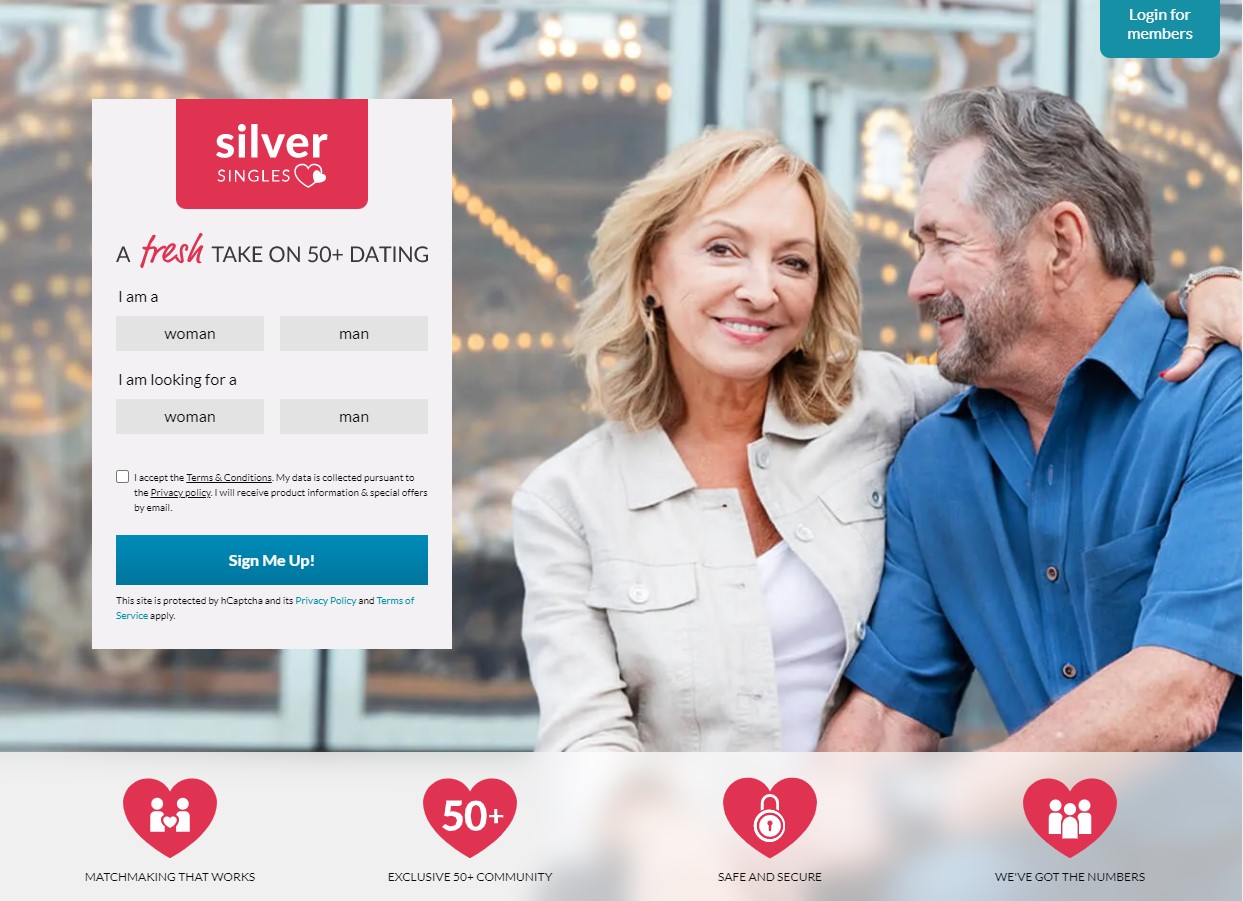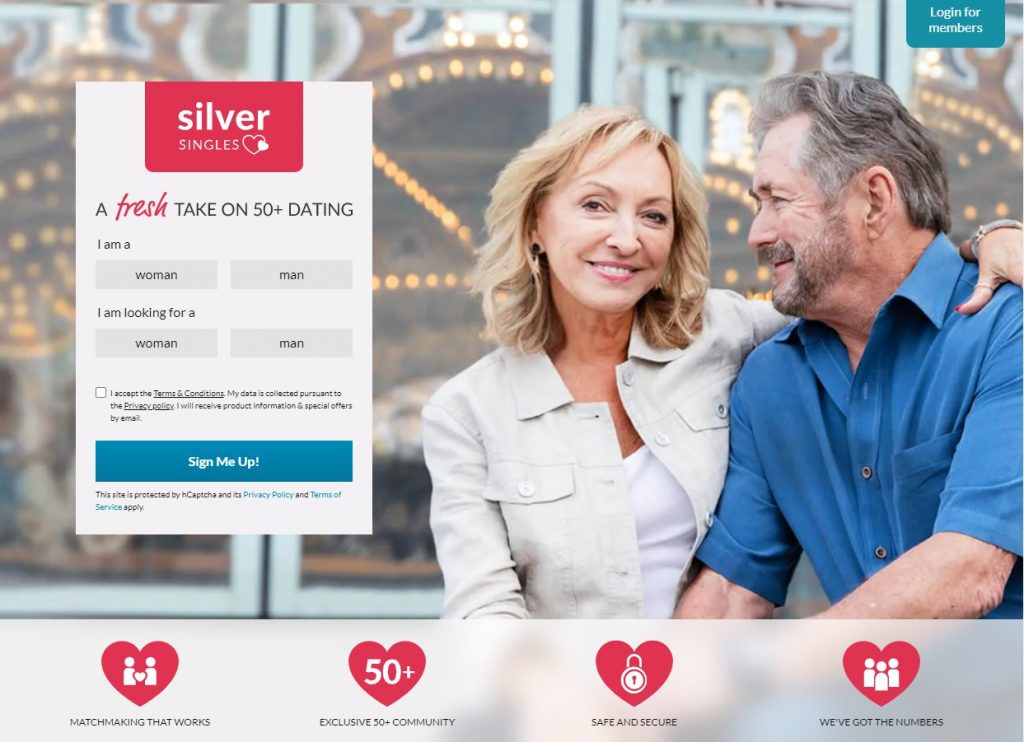 Who Will Love Silver Singles: Washington seniors 50 and up who are interested in serious relationships
Who Might Not Enjoy Silver Singles: Singles under 50
Biggest Pro: Designed for seniors
Biggest Con: Few options for casual dating
Starting Price: Premium memberships start at $14.95 a month
If you're a senior in Washington, we have a couple of pieces of good news for you. First, Washington seniors have one of the highest life expectancies in the country at 80 years old. That means you have a lot of dating left to do.
And second? Washington is home to around 2.6 million people that are 50 or over, and more than 12% are single. Talk about having options.
But where should you start looking for love?
Maybe you would have hit the bars in your younger days, but that doesn't really feel right. You might have even downloaded a dating app or two, but most are full of young folks. Competing with people half your age doesn't really sound like fun, does it?
Well, you can take center stage on SilverSingles.
Unlike dating apps with guys and gals in their 20s and 30s, this one is open to singles 50 and up. And it does a great job of matching compatible people. It uses the Five Factor Model theory when matching folks, so you'll meet people that you gel with immediately. Do you need another reason to sign up for SilverSingles? Unlike complicated dating sites, SilverSingles is straightforward and easy. You'll be up and running in no time, but first, claim your free trial for SilverSingles.

What is the Dating Scene in Washington Really Like?
Almost Equal Number of Men and Women – Women make up 49.6% of the population, so the gender ratio is tight here. That makes it easier for everyone to find a match.
Wining-and-Dining will Cost You – Washington is one of the most expensive states for dinner, wine, and a movie for two. Fortunately, the state is also an outdoor paradise, with parks, mountains, and waterfalls to explore. You can cut costs while connecting with your match by going outside instead of dining at one of the expensive establishments.
Singles Communicate Online – Meeting and connecting in person might be a challenge, but Washington singles are all about talking online. In fact, OkCupid discovered that Washington men respond to around 50% of the messages they receive. That's a great reason for women to take the lead and message men who grab their interest.
Distance Only Matters Sometimes – Singles that live in rural areas are usually open to traveling for dates. Thus, they expand the distance radius on their dating apps to look for singles in nearby areas. But the same rule doesn't apply to city dwellers, especially those in Seattle. They're more apt to only look for people who are within walking distance.
Interracial Dating is More Common than Most Think – Washington isn't as diverse as some states, but that's slowly changing. You'll notice the biggest shift in Seattle, which is now just over 65% white. As the state diversifies, interracial dating is becoming more common.
Online Dating is Having a Moment – The Google search "online dating sites" has increased by 60% in Washington over the last 12 months. Now, that's a sign that it's time to get online and find your match. Also, more Washington residents have been searching for eHarmony and Zoosk over the last year.

Dating in Seattle
Best Seattle Dating App Recommendation: Zoosk
Seattle's bustling with people, and there's always something to do. But while it's easy to maintain a full social calendar, dating can be a struggle. You can turn things around by getting some details on Seattle's dating scene.
The Seattle Freeze Can Get You – Newcomers often complain that it's hard for them to connect to long-term residents. Known as the "Seattle Freeze," it also makes it hard to meet people to date. Fortunately, dating apps have been known to thaw the freeze at record rates.
Casual Dating is on Fire – The majority of folks here are between 20-39, explaining why casual dating is so hot in Seattle. But while it's easy to start something casual, you'll also find singles that want to get married.
Open Relationships Aren't Taboo – If you hate being tied down to one person, Seattle is the place for you. Around three out of every ten men in Seattle are down for an open relationship if the situation arises. It's a little less than half that when it comes to women, but still, the options are there.
Don't Wait Around to Get Asked Out – In some cities, women can wait for men to approach them, but that's not common in Seattle. Men shouldn't wait around here, either, since women usually don't ask guys out for dates in person. Fortunately, both men and women feel a lot more courageous when using Washington dating sites.
From the casual dating scene to the popularity of open relationships, Seattle singles are anything but "traditional." They have a bunch of different needs and can fill them all on Zoosk. It's by far our favorite Seattle dating app, so check it out today.
Population: 741,251
Men: 50.56%
Women: 49.44%
Age 20-29: 21%
Age 30-39: 22%
Unmarried: 68.54
---
Farmer Dating in Washington
Best Farmer Dating App Recommendation: Higher Bond
Almost 100,000 Washingtonians work in agriculture, and some of them are single. It can be hard to find time to date when putting in long hours, but you can increase your odds by learning about the dating scene. Plus, we're going to share our favorite dating app for farmers.
Religion and Farming Often Mix – Farmers tend to be more religious than other folks in Washington. That point is perfectly illustrated in Garfield County, which consists of two-thirds farmland. It has more than two times the number of congregations per 10,000 people than the rest of the state, and more than 60% of residents attend church.
Farmers are Getting Online – Washington has worked hard to expand broadband access to everyone – including those living and working on farms. The expansion of rural broadband has led to an increase in online dating for rural Washington singles.
Serious Dating is the Goal: Farmers have a lot on their plates, and the idea of juggling dates with a bunch of people isn't all that appealing. They're more into the serious dating scene and make that known when using dating apps.
So, two things really stand out when looking at Washington's farmer dating scene. First, these folks tend to be more religious than most people in the state. And second, they're not very interested in casual dating.
That's why Higher Bond is the ideal dating app for farmers in Washington. It's all about serious, faith-based relationships, so farmers and other religious people can find their matches here.
Number of Washingtonians Working in Agricultural: 97,068
Seasonal Agricultural Employment: 34,677
Number of Farms: Over 35,000
Top Counties for Farming: Grant, Whitman, and Lincoln

---
Vegan Dating in Washington
Best Vegan Dating App Recommendation: Zoosk
Washington is considered one of the best states for vegans, especially when it comes to Seattle. But even with more vegans here than in most places, the numbers are still pretty small, so it can be hard to find a date. Learn about Washington's vegan dating scene and find out which app to use to connect with singles.
Numbers are Small, But Bigger in Seattle – Around five to six percent of Americans are vegan, but many are clustered in Washington. Seattle is the most vegan-friendly city in the state and the easiest place to find a partner. In fact, Seattle is considered one of the best cities for vegans – and vegan dating.
Most Vegans are Between 25-34 – While Washington is home to vegans of all ages, most are between 25-35. That's also a prime age for looking for a partner, making the vegan dating scene hot in Washington.
Social Groups Rarely Lead to Romance – We've heard that a lot of vegans try to meet dates through Meetups and Facebook groups. Since these groups focus more on friendships and the vegan movement than romance, few manage to find love.
The dating scene might be tough, but you can turn it around with a dating app. Zoosk is our favorite vegan dating app in Seattle and the rest of Washington.
First, most of the members are between the ages of 25-34, which is the prime age range for vegans. Second, it lets you add "Vegan" under interests, making it easier to connect with other vegans.
Number of Vegan Restaurants in Washington: 3.8 per million people
Top City for Vegans: Seattle
Vegan Men: 41%
Vegan Women: 59%

FAQ – Washington Dating Sites
Where Do Singles Meet in Washington State?
These days, most singles use dating apps to meet. Check out our list of the best dating apps in Washington to put yourself in front of lots of singles.
Can I Browse a Washington Dating App without Joining?
Some dating sites let people browse profiles before signing up, but we have a word of warning. Allowing non-members to look at profiles is a sign that those sites don't take member privacy seriously.