If you've seen lists of the best and worst states for singles, you probably think finding love in West Virginia is impossible. After all, the Mountain State came in dead last out of all the states. Even so, we promise your love life isn't doomed. You just need to change your approach to get the results you want.
See, it's absolutely true that the odds are against you if you try to score dates in person. You probably won't find anyone who's available, and even if you do, it's hard to seal the deal.
But here's something else that's true…
The West Virginia online dating scene is on the rise, even in areas where mobile service is spotty. And you don't have to guess where single Mountaineers look for love. We found the best West Virginia dating apps, and they're full of single men and women.
Top 5 Dating Apps in West Virginia:
---
But because West Virginia has a complicated single's scene, choosing a WV dating app is just one of the steps needed for success. We're going to share some insights into dating here, including what it's like in the cities and rural areas. Oh, we even talk about dating in college, so you'll be ready for anything, no matter your situation.
Jump to:
---
1. eHarmony – Best for Finding Your Soulmate
Who Will Love eHarmony: Mountaineers who want relationships that last a lifetime
Who Might Not Enjoy eHarmony: Casual daters seeking short-term relationships or flings
Biggest Pro: Science-based approach pairs people who are compatible in up to 32 key areas
Biggest Con: More expensive than other dating sites for West Virginia singles, but it also provides the best results
Starting Price: Premium memberships start at $35.90 a month
While a lot of West Virginians value marriage, many people have conflicting thoughts on making such a big commitment. On the one hand, around half the population is married, and the median length of these unions is an impressive 22.3 years. Those numbers show that a lot of couples are in it for the long run.
But…
West Virginia also has some of the highest divorce and remarriage rates in the country. And we aren't just talking about second marriages. It's among the leaders in third marriages, too.
In most of these cases, couples followed their hearts, only to end up heartbroken. That's a terrifying prospect, but you can cast your fears aside by using eHarmony. This West Virginia dating app is 50% heart and 50% brain, leading to 100% compatibility.
So, let's start with the brain.
eHarmony analyzes the 32 Dimensions of Compatibility and matches members with the most in common. We're not talking about favorite movies and things like that. Nope, this is all about the driving forces that make you who you are, such as your communication style and outlook on life.
Now, for the heart. Your heart will guide you when setting your preferences and interacting with your matches. But you don't have to worry about it tripping you up since you'll only see profiles belonging to compatible people.
The mixture of heart and science is like a love potion in an app. Seriously, hundreds of couples who meet on eHarmony get married each day. They're so compatible that they tend to stay together, explaining how the site's divorce rate is below the state and national averages.
Marriage is a vital part of West Virginia's culture, and compatibility is the key to success. Follow your heart and mind by creating a free account on eHarmony today. It won't take long for you to see why this is one of the best dating apps in West Virginia.
---
2. Higher Bond – Best for Finding Compatible Christian Partners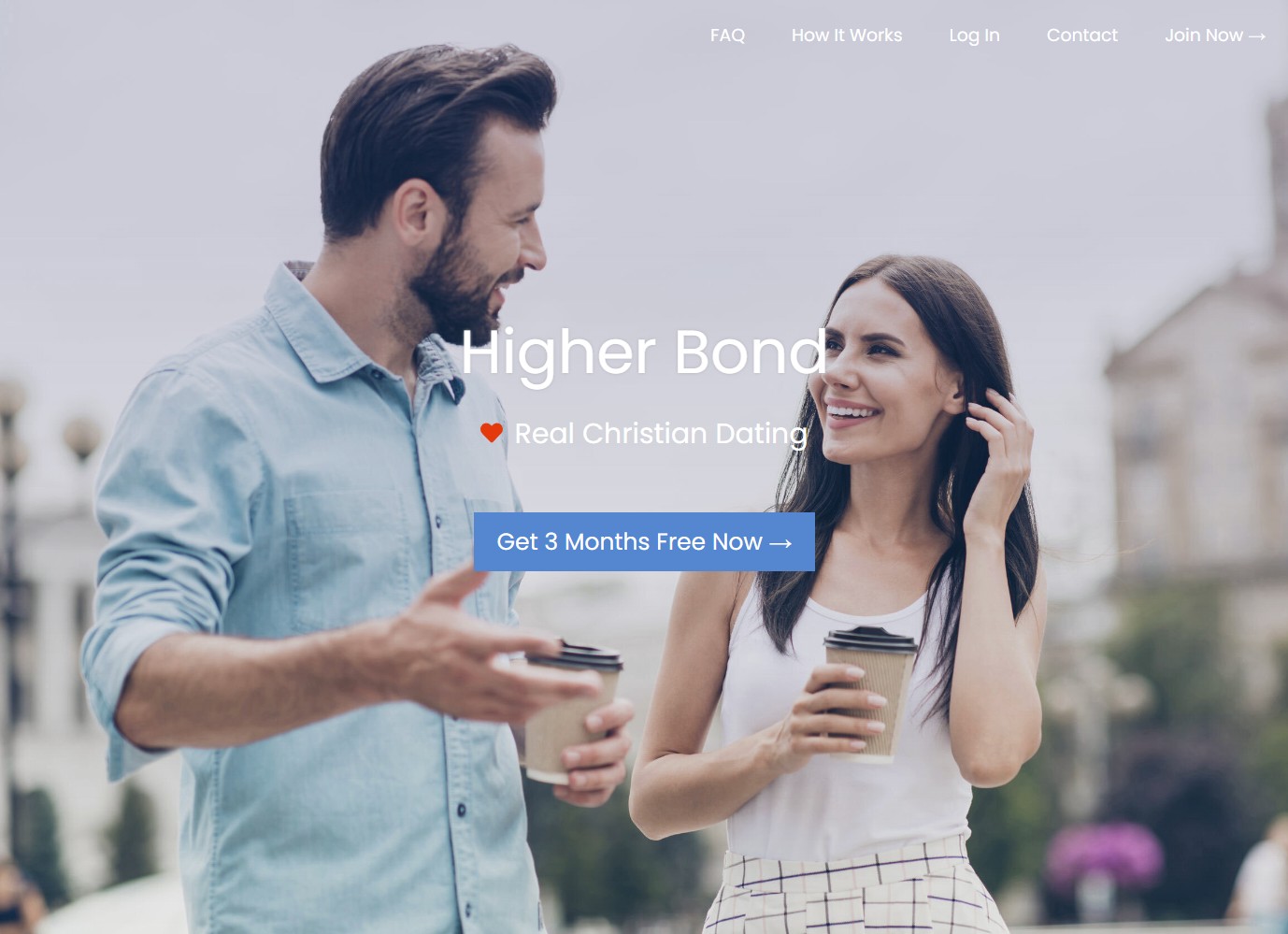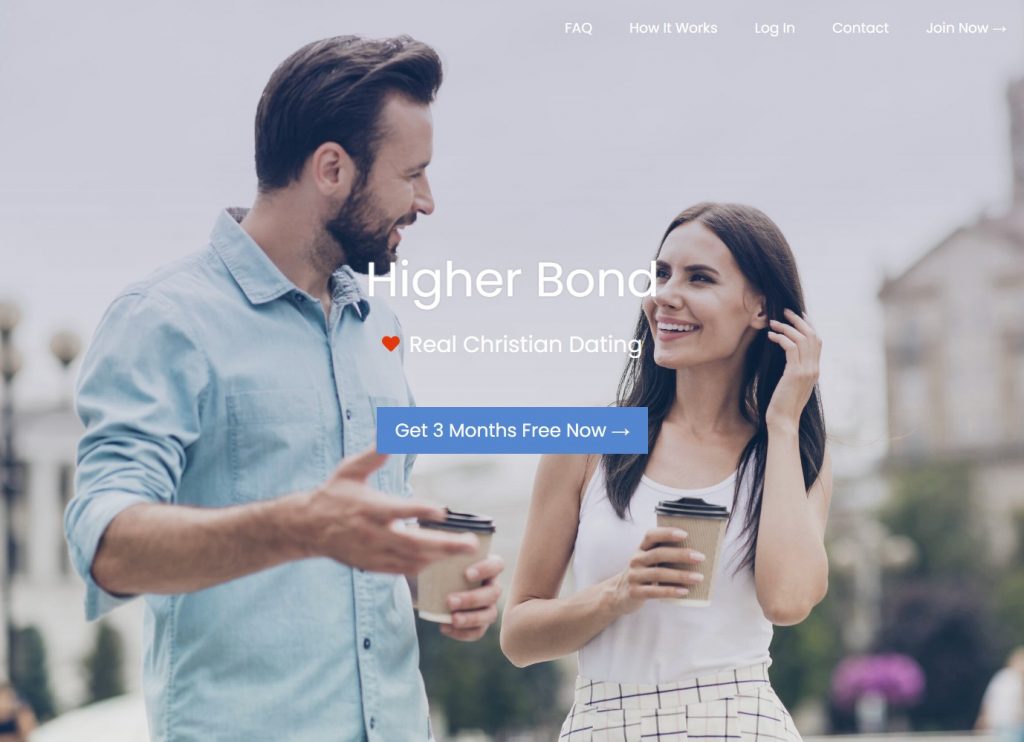 Who Will Love Higher Bond: Devout Christians seeking meaningful romantic connections
Who Might Not Enjoy Higher Bond: Christians who want to talk to lots of singles at once
Biggest Pro: Allows Christians to live out their faith while modernizing their approach to dating
Biggest Con: Launched in 2022, so it has fewer members than other West Virginia dating sites (but it's growing by the day)
Starting Price: Premium memberships start at $14.95 a month (the first three months are free)
As the seventh most religious state in America, there's no shortage of believers in West Virginia. Almost eight of every ten adults are Christians, and 69% are highly religious. But make no mistake. All believers aren't the same, and that can muddy the dating waters.
Some devout Christians go to church several times a week, while others only attend on Sundays. Plus, some Christians believe in traditional gender roles, while others prefer balance. And that's not even mentioning the different denominations that represent various beliefs.
We set out to find a Christian dating app that pairs couples based on their personal outlook, views, and faith, and one stood out from the rest. And that's why Higher Bond is the best dating app for West Virginia Christians.
The questionnaire doesn't take much time to fill out, but it digs into faith, relationships, and other categories. You can tell that religious leaders and relationship counselors helped create it based on the depth of the questions.
Religious leaders also had a hand in the way the site works, down to its temptation-free approach to online dating.
Higher Bond is as clean as it gets. It approves profile pictures, so you won't see nudity on here, but that's not the only reason it's clean. Many Christians see juggling lots of suitors as a violation of their faith, and Higher Bond agrees. That's why you can only start one new conversation a day.
Your faith is important to you, and it'll be even more meaningful if you have someone to share it with each day. Find that person by setting up a free profile on Higher Bond today.
---
3. Zoosk – Best for Casual Dating without the Fakers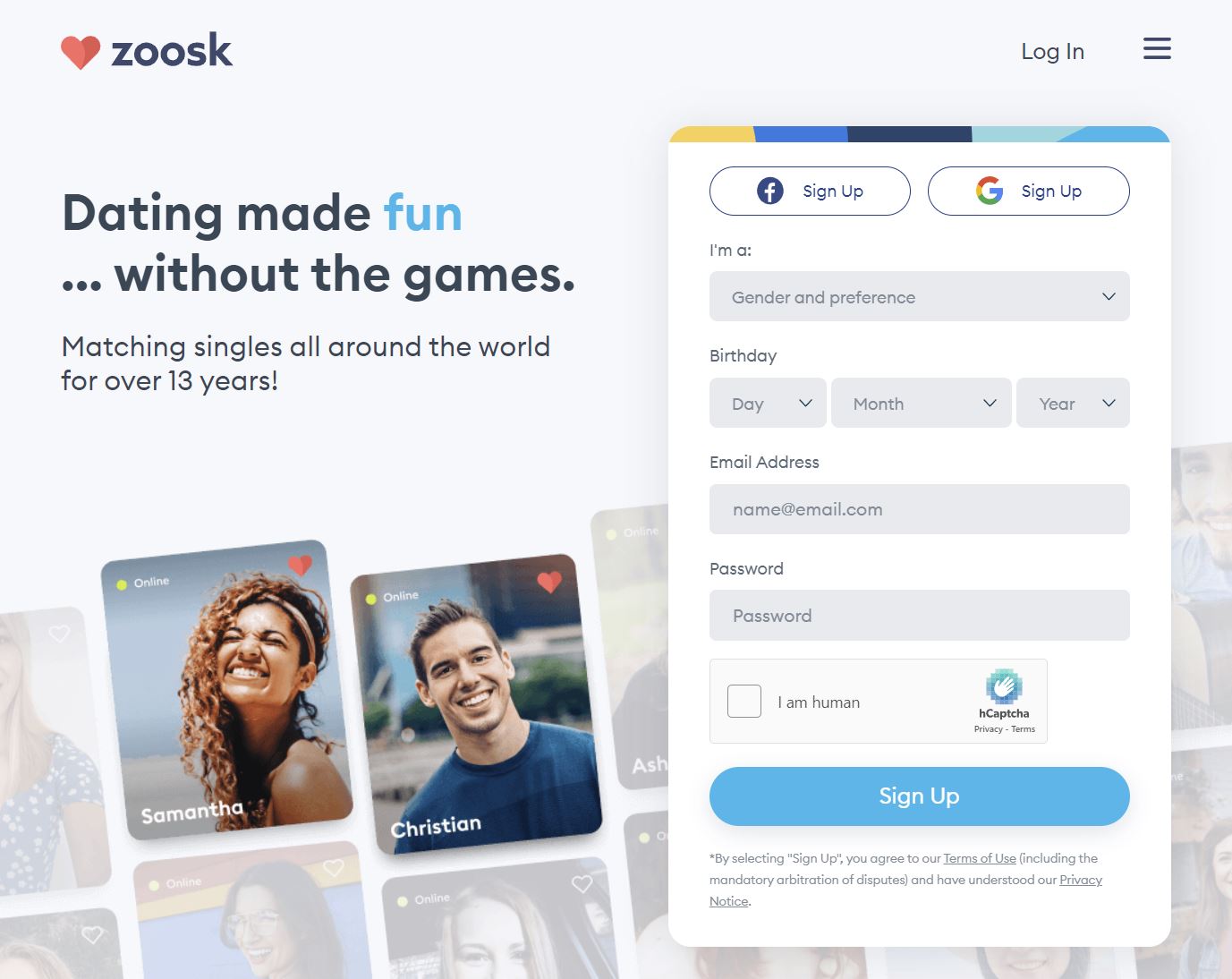 Who Will Love Zoosk: Casual daters seeking lots of options in a safe environment
Who Might Not Enjoy Zoosk: Mountaineers searching for soulmates for LTR and marriage
Biggest Pro: Behavioral-based matching algorithm sends matches based on your preferences and actions
Biggest Con: Some members don't complete their profiles, but you can bypass those singles
Starting Price: Premium memberships start at $10 a month
We know that West Virginia has a reputation as a marriage-minded place, and that's true for a lot of folks. But there's another side to dating in the Mountain State, and that side's all about having some fun without the strings.
According to OkCupid, almost 36% of the women in West Virginia are open to keeping things casual. And then, more than 55% of the guys are down with saying, "I do" – to not walking down the aisle quite yet.
So, there are a few things that can stand in the way of casual dating in West Virginia.
First, there just aren't that many singles here, so it's hard to set up casual dates. Second, the lack of choices causes some people to try seedy hookup sites, and that usually ends badly. They're basically digital danger zones and can turn people off casual dating for good.
The third problem with casual West Virginia Dating Apps?
Well, this might be debatable, but we've noticed that alcohol flows through the state's casual dating scene, often leading to disastrous results. We know we sound like the hall monitor telling you to get back to class and study, but hear us out.
We're not trying to bring prohibition to the casual dating scene, but you have to be careful when mixing drinking and scoring dates. It only takes a drink or two for your picker to go offline, meaning you might line up dates with folks who don't meet your criteria.
Fortunately, your picker won't lead you astray on Zoosk.
Zoosk reviews members' profiles, preferences, and actions to find the best matches. Plus, you can explore other profiles to see if someone stands out. When you combine your personal picker with the algorithm, you're sure to get great results, even if you have a drink in hand while surfing the app.
And here's a big reason to use this West Virginia dating app…
Members can verify their accounts, helping people avoid scammers and catfish. Plus, Zoosk routinely screens members, weeding out the bad apples.
Finding dates on Zoosk is so much easier than it is in the wild, and you can be more selective. Try it yourself by setting up a free profile on Zoosk today.
---
4. SilverSingles – Best for Finding True Love Later in Life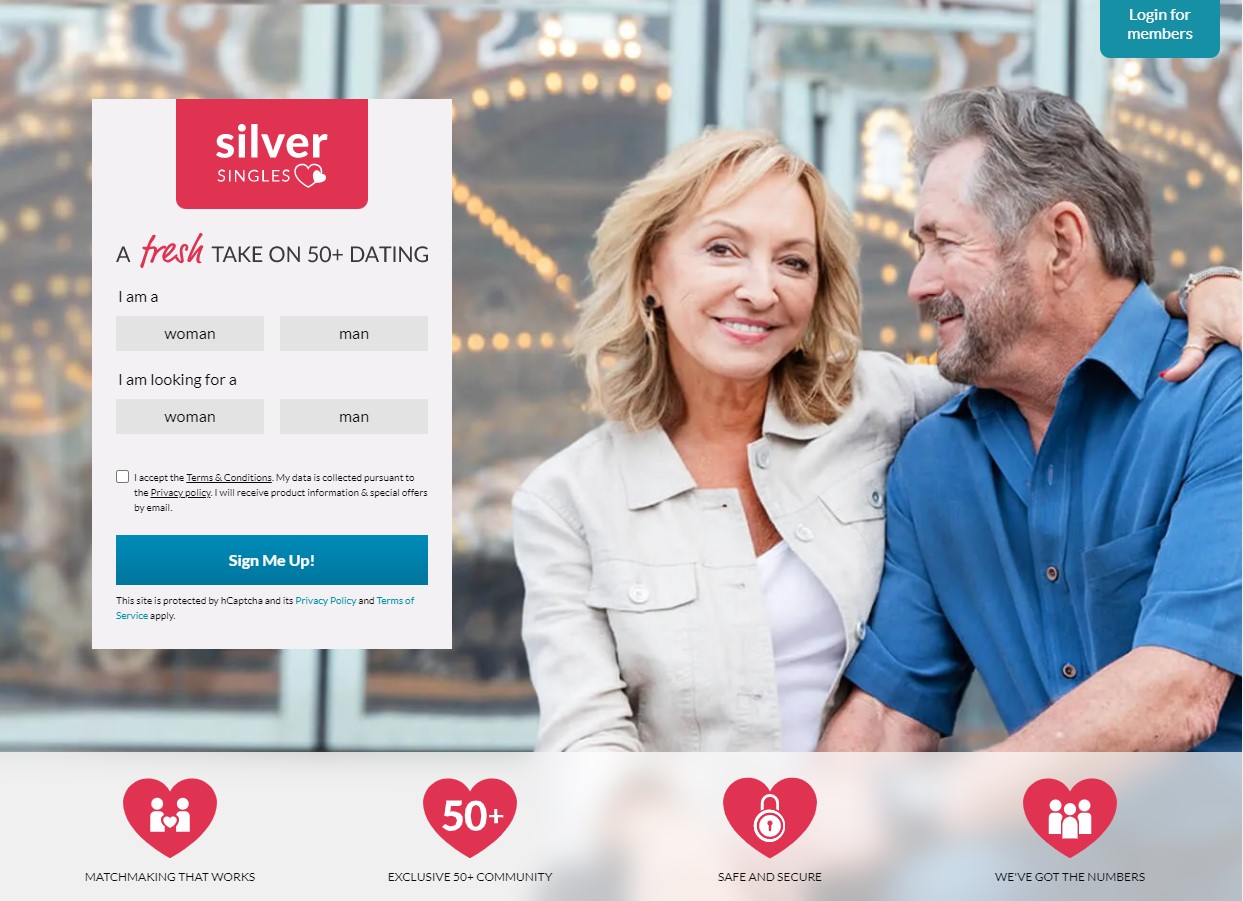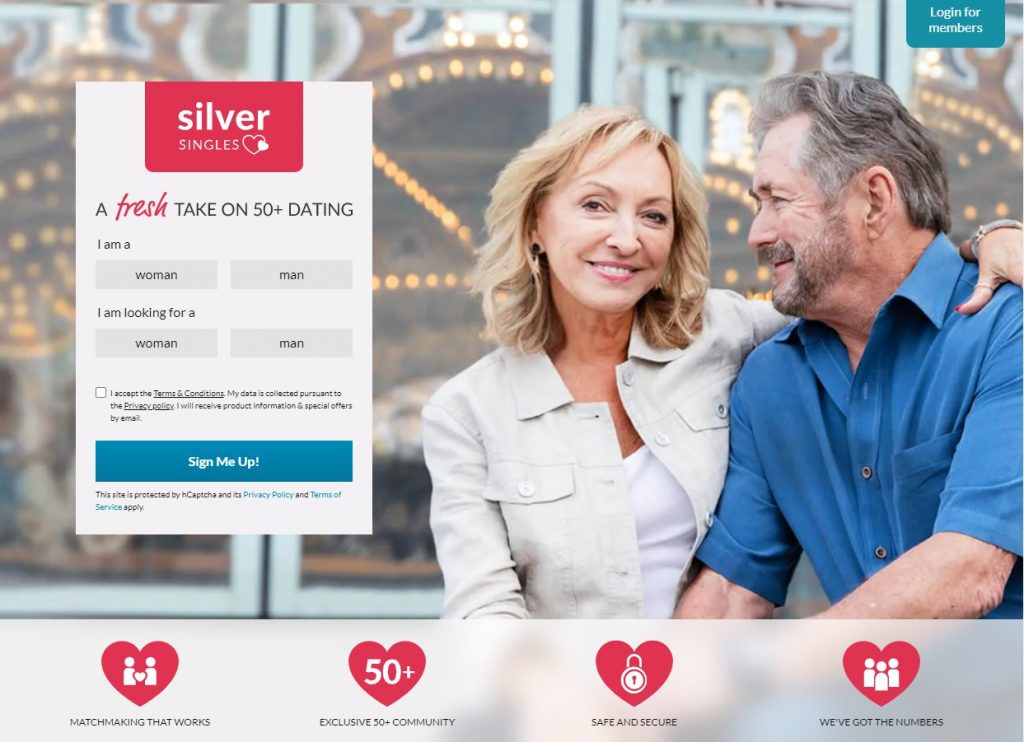 Who Will Love SilverSingles: Singles 50 and older who want to find same-age partners locally, nationally, or internationally
Who Might Not Enjoy Silver Singles: West Virginia seniors who prefer dating younger folks
Biggest Pro: Exclusive 50 and over dating site with members in West Virginia and around the world
Biggest Con: Wonky mobile app, but you can use the web version instead
Starting Price: Premium memberships start at $27.95 a month
It might not shock you to hear that over 700,000 West Virginians are over 50, but this next tidbit could come as a surprise. More than 92,000 of those folks are single.
That number was considerably smaller just a few years ago, so the senior dating pool has some fresh faces these days. But even with thousands of possibilities, older West Virginians often talk about how hard dating is.
The main problem? Most singles don't have many choices nearby.
A large portion of seniors live in rural communities, so they rarely run into new faces. And without new faces, it's hard for them to make romantic connections. It's even worse when you consider the gender imbalance.
Fortunately, you can solve all your dating problems with SilverSingles.
Instead of choosing from one or two options, you can browse hundreds or even thousands of profiles. The further you branch out, the more choices you'll find. While some West Virginians stick close to home, others use SilverSingles for national and international dating.
You don't need a powerful computer, smartphone, or wi-fi connection to use SilverSingles, either. The website is pretty basic, and you can access it with a slower broadband connection if needed.
Whether you want to connect with one of the 92,000-plus single seniors in West Virginia or find love elsewhere, SilverSingles is the dating site for you. Get started by setting up a free profile.
---
5. EliteSingles – Best for Forming a Power Couple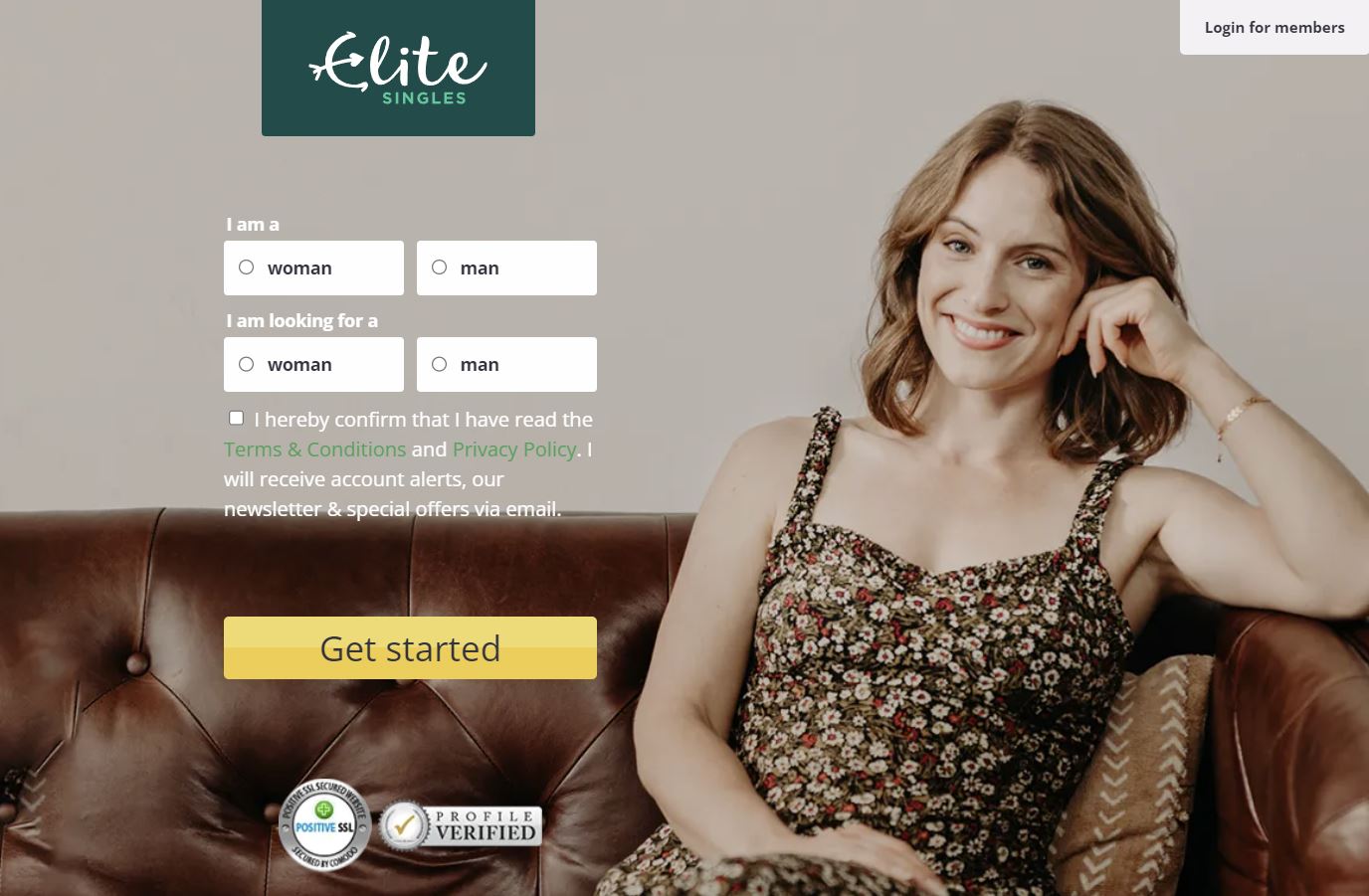 Who Will Love EliteSingles: Professionals seeking compatible career-oriented mates
Who Might Not Enjoy EliteSingles: Non-professionals and casual daters
Biggest Pro: Majority of members are successful professionals ready for serious relationships
Biggest Con: Outdated interface, but it's easy to use and has all the necessary features
Starting Price: Premium memberships start at $27.95 a month
West Virginia is battling it out with other states to attract top talent, and it's gaining lots of ground. Programs like Ascend West Virginia are talent magnets, making it easier for employers to fill positions in aerospace, energy, and other industries.
That's great news if you're seeking a career-oriented mate, but there's something else to consider…
The state's adding to its talent pool, but it's still lagging behind other states. That means there are fewer professionals out on the town, so it's hard to make connections in person. If you stick to in-person dating, there's a good chance you'll never find a partner.
But you can flip the script by setting up a profile on EliteSingles, the best dating site for West Virginia professionals.
Your local watering hole might attract a mix of people, but most of the members on EliteSingles are professionals. This is where you go to find executives, doctors, lawyers, and other leaders. Seriously, it's the cream of the crop all in one place.
Now, you might be thinking you don't have the time to use a dating app. After all, West Virginia's push toward workforce development can mean long hours, but you can balance work and dating on EliteSingles.
Instead of browsing dozens of profiles, you can review the 3-7 matches EliteSingles sends each day. Since it uses the five-factor model of personality to match people, you won't have to go beyond those matches to find true love.
You don't have to give up on love just because you're killing it at work. You can have both by creating a free profile on this West Virginia dating app today.

What is the Dating Scene in West Virginia Really Like?
Lots of Hanging Out – When two West Virginians like each other, they tend to hang out instead of going on formal dates. Now, they might get dressed up and hit the town from time to time, but dates are often organized around four-wheeling, horseback riding, and other adventures.
Men are Chivalrous – Guys tend to open doors and pay for dates in West Virginia. The tide is changing a bit, though, with the younger generation backing away from traditional gender roles. This can get confusing, so check out some tips on how to treat a woman on the first date.
It's Not Very Diverse – Non-Hispanic Whites make up over 90% of the population, making West Virginia one of the least diverse states in the country. Some counties are more diverse than others, though, and interracial dating is becoming more common. West Virginia dating apps expose singles to all ethnicities and races, so we expect interracial relationships to trend up even more in the coming years.
Singles are Friendly Yet Guarded – West Virginians tend to be nice and welcoming, but many of them are wary of folks they don't know. It can take a long time to build the trust needed to break into social circles and win singles' hearts. Fortunately, people can get to know each other faster when connecting on dating sites for West Virginia singles.
Judgement-Free Dating – West Virginians follow a live-and-let-live philosophy in most aspects of life, including dating. You aren't likely to be judged, even if someone isn't into you. Make sure you stick with this vibe by following our advice on rejecting someone with compassion.
Reddit Dating is Dead – West Virginians occasionally try to score hookups on Reddit, but it's usually a dead end. Few, if any, of the responses are legit, so it ends up being more frustrating than anything.
Single Parents on the Scene – Over 46% of the children born in West Virginia are born to single parents. Many of these moms and dads are back on the dating scene and use single-parent dating apps to find love. We've included some of these apps in our list, so we'll point you in the right direction if you have kids at home.
Singles Use Smartphones and Computers for Dating – Much of the eastern portion of the state is part of the National Radio Quiet Zone, meaning mobile access is a no-go. We selected WV Virginia dating sites that work on personal computers and mobile devices. You can hop on and look for love, even if you have to use broadband.

Dating in Charleston
Best West Virginia Dating Apps for Charleston: eHarmony and Zoosk
As the state's largest city, Charleston has the most active dating scene in West Virginia. Even so, it feels much like a small town, and it seems like everyone knows everyone.
Now, there are some fresh faces when the University of Charleston and other nearby colleges are in session. Oh, and we can't forget the out-of-towners who come here to find love. Some of them come to increase their options, while others are drawn to the city's diversity and openness to interracial dating.
Most of the single folks hit up the bars or join rec leagues to meet people, but that's not an option for everyone. The city's home to a lot of single parents who can't go out to land dates.
But those single parents don't need to feel bad since the in-person dating scene rarely provides results, so they aren't missing any action. Instead, the action takes place on West Virginia dating apps, so moms and dads can join in, too.
Family and commitment are priorities for Charleston singles, with most folks looking for true love. With that in mind, eHarmony is the best dating app for singles in Charleston. It's even a great fit for single parents.
Now, if you're in college, you might have just rolled your eyes. True love? Commitment? Yeah, you'd like to graduate first. If that sounds about right, head over to Zoosk. It's the best of the dating sites for Charleston, WV college students, and you won't have to promise your undying love to the people you meet.
Population: 48,018
Men: 47.5%
Women: 52.5%
Unmarried: 57.9%
Family Households: 51.3%
Non-family Households: 48.7%
White-Collar Employees: 89%
Blue-Collar Employees: 11%
Bachelor's Degree or Higher: 41.6%
Number of Colleges in the Area: 6

---
Dating in Morgantown
Best West Virginia Dating Apps for Morgantown: Zoosk and EliteSingles
Morgantown is regularly recognized as one of the best college towns in the country. And let us tell you, it's a college town through and through. West Virginia University is the city's biggest employer, and the population nearly doubles during the school year.
Singles often attend events at the university, and you can also find people hanging out downtown. While most of the bars cater to the college crowd, you'll find grad students and professionals at Apothecary Ale House and a handful of other places.
Even with designated hangouts, dating here is hard. That's mainly due to the mix of students and professionals.
College professors, students, and dating don't mix, so there are lots of land mines to avoid when navigating the single scene. Even professionals who aren't affiliated with the university generally prefer bypassing the college crowd when looking for dates.
This isn't just an issue when out and about in Morgantown. Students and professionals have this in mind when choosing a West Virginia dating site, but we have a solution.
If you're a student, Zoosk is the app for you. It's all about casual dating, so you can find a short-term romantic partner here.
If you're a professional at WVU or elsewhere, we recommend swapping Zoosk for EliteSingles. You won't run into students on EliteSingles, so you can stop worrying and start dating.
Population: 29,219
Men: 54.1%
Women: 45.9%
Unmarried: 74%
Family Households: 42.8%
Non-family Households: 57.2%
White-Collar Employees: 88.9%
Blue-Collar Employees: 11.1%
Bachelor's Degree or Higher: 54.5%
College Students: 27,267

---
Dating in Rural West Virginia
Best Rural West Virginia Dating App Recommendation: Higher Bond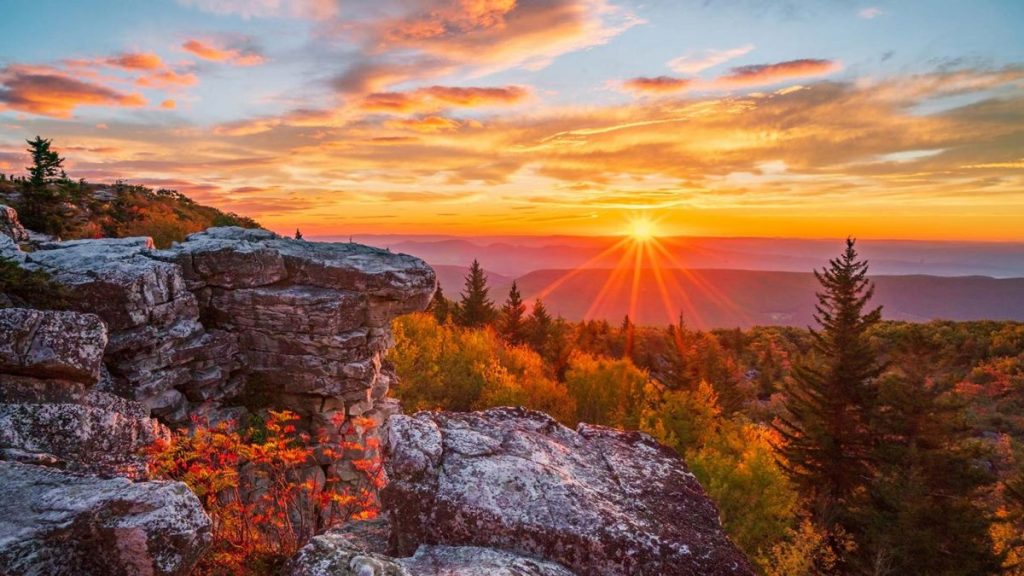 Decades ago, most West Virginians lived in rural areas, but that's no longer the case. Lots of rural folks moved to metro areas or other states, so now, just over 38% of the population is rural.
You might think the declining population makes dating harder, but the dating scene is more accessible than ever.
In the past, rural West Virginians looked for love in their communities, at work, and in church. As you can imagine, many of those folks weren't successful, possibly explaining why so many people relocated. But now, most of them use West Virginia dating sites, thanks to the push to provide internet access to rural communities.
Rural residents are pretty picky about the dating sites they use because of their priorities.
First, religion runs deep in rural West Virginia, and singles here gravitate to apps that align with their beliefs. They also tend to value long-term commitments, so serious dating apps are a must.
And there's one more thing to consider. A lot of rural folks don't have cell phones, so they need a dating site with a website.
Higher Bond checks all the boxes, making it the best dating app for West Virginia singles in rural parts of the state. You can start a faith-filled, serious relationship with help from this dating website.
Non-metro Population: 642,383
25-39: 17.1%
40-54: 19.6%
55+: 34.7%
Most Rural Counties: Pocahontas, Pendleton, Webster, and Tucker
Key Industries: Mining,health care, trade, and services


West Virginia Online Dating FAQ
How Many Single Adults Live in West Virginia?
Approximately 51% of West Virginia adults are married, leaving around 49% of the population unattached. Out of those, more than a quarter have never been married, and over 13% are divorced. Almost 8% of West Virginians are widowed.
Many of these men and women use dating apps for West Virginia singles to find partners. Both casual and serious daters flock to the sites to connect with others.
What's the Best West Virginia Dating App for Long-Distance Relationships?
Since so many West Virginians live in rural areas, long-distance relationships are often necessary. The best dating apps for singles in West Virginia let you connect with people across the country, so you can change the location or search radius to find more options. Also, Zoosk, eHarmony, EliteSingles, and SilverSingles provide access to men and women around the globe.
Since they all work, the best long-distance relationship app for you comes down to personal preference.
Zoosk is ideal for casual relationships, while eHarmony is designed for long-term relationships. If you're a professional, we recommend EliteSingles, while Higher Bond is the right fit for Christians. Finally, you can strike up a long-distance romance on SilverSingles if you're 50 or older.