A decade or so ago, you could walk into a bar, ask someone out, and leave with a phone number. These days, Wisconsin singles don't want to get asked out in public, though. If you try, you'll end up striking out more than the Cubs when they play the Brewers.
Yeah, that's a lot.
You can stop whiffing and notch a win by changing your game plan. And nothing will bring the wins your way as much as using the right Wisconsin dating site.
We reviewed everything from dating site success rates to Google Trends to find out which sites are best for Wisconsin singles. We're going to cover these sites in greater detail in a bit, but first, take a quick look at the best Wisconsin dating apps.
Top 5 Dating Apps in Wisconsin:
Stick around to find out which of these five sites you should use. Also, we have some interesting info about Wisconsin's dating scene, including how it differs in Madison, Milwaukee, and Green Bay. Let's dig into the details so you'll have the info you need to become a dating success story.
---
Jump to:
---
1. eHarmony – Best for Finding Love that Lasts Forever
Who Will Love eHarmony: Wisconsinites who are looking for long-lasting love
Who Might Not Enjoy eHarmony: Singles seeking casual flings and short-term romance
Biggest Pro: Most couples who meet on eHarmony go the distance
Biggest Con: Longish signup process, but that's why the Wisconsin dating site is so effective
Starting Price: Premium memberships start at $35.90 a month
Since Wisconsin has a low divorce rate, a lot of people think that relationships are built to last here. However, lots of couples are cohabitating instead of getting married, explaining the low divorce rate. At the same time, it looks like breakups are pretty common here.
Seriously, check out the number of Google searches out of Wisconsin for "How to break up with someone." Wisconsinites are far too nice to ghost their loved ones, so they're turning to Google to figure out how to let their significant others down easily.
Breakups have such an impact on kindhearted Wisconsinites that two Green Bay natives founded the breakup registry website Divorcist. Having loved ones send gifts softens the blow, but nothing lands quite as nicely as avoiding breakups altogether.
And that's what'll happen when you meet your next partner on our favorite Wisconsin dating app; eHarmony.
eHarmony uses the 32 Dimensions of Compatibility to pair couples, creating relationships that last. And that's not just lip service. Research has shown that couples who meet on this Wisconsin dating site are more likely to stay together forever. And not just that, but they're happy year after year.
If you want to find your soulmate, create your free account on eHarmony today.
---
2. EliteSingles – Best for Mixing Love and Success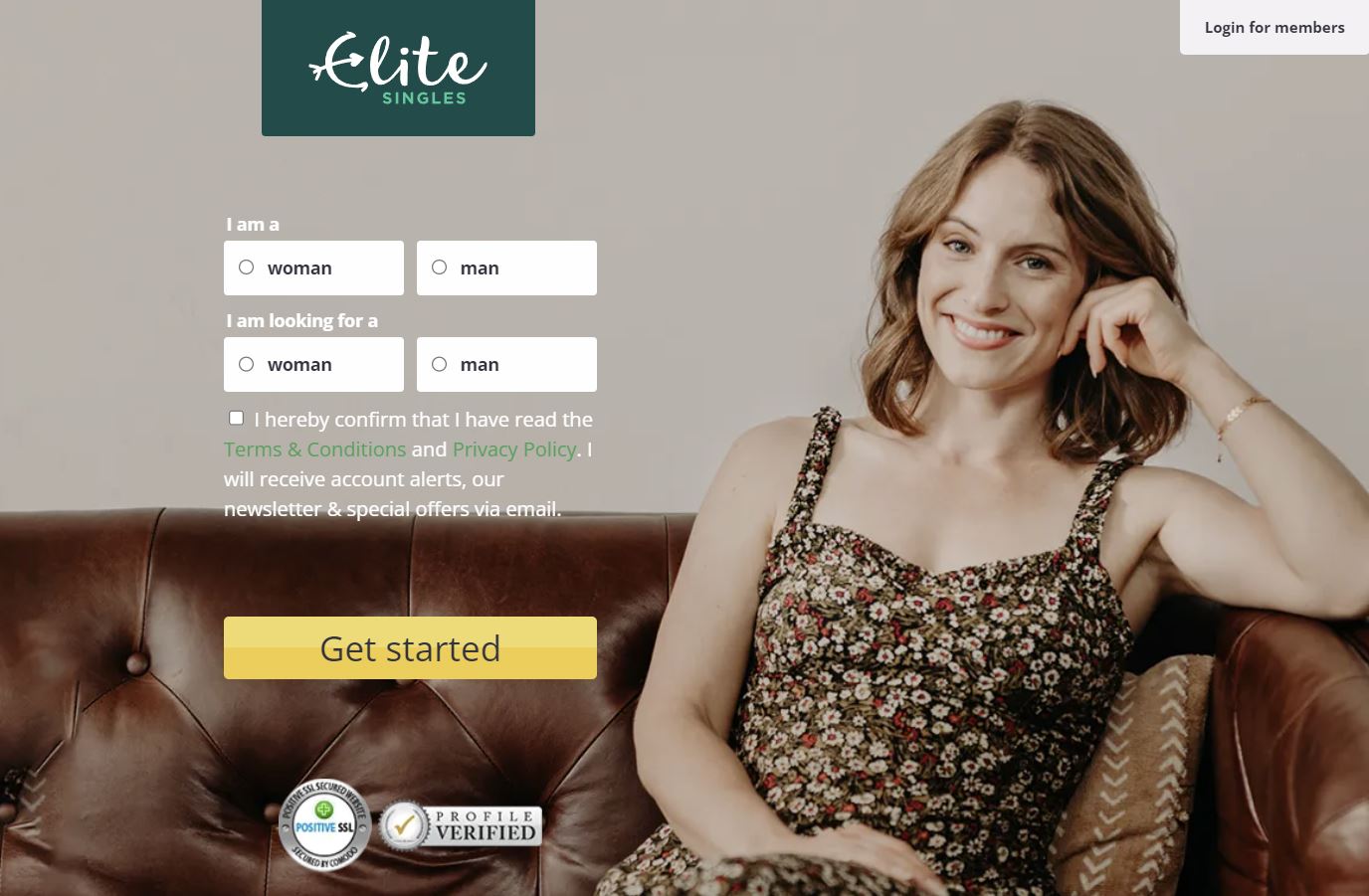 Who Will Love EliteSingles: CEOs and other Wisconsin professionals who want successful partners
Who Might Not Enjoy EliteSingles: Singles who aren't invested in their careers
Biggest Pro: Most members are professionals seeking serious relationships
Biggest Con: Few features for free members
Starting Price: Premium memberships start at $27.95 a month
Wisconsin has poured lots of money into attracting top talent, but we think the state would bring in the cream of the crop without much effort. As one of the best states for workers, people flock to Wisconsin to take on roles in aerospace and aviation, energy, and other industries.
While some workers hang out near the bottom of the career ladder, many keep moving up all the way to the top. In fact, Wisconsin has 5,240 CEOs, according to Insider. That's more than all but 12 other states in the country.
When you consider the pedigree of the talent here, it's clear that many Wisconsin singles need a special dating app that connects them to other ambitious people. And when it comes to dating for the successful crowd, nothing beats EliteSingles.
You don't have to show your resume to get approved for EliteSingles, but most members are professionals. But it's not just about matching people to other successful singles. The system uses the five-factor model of personality to find the best matches and lets users set personal preferences as well.
Oh, and here's something else this Wisconsin dating app does really well.
It understands that professionals are too busy to spend hours dating, so it's set up to help people find love quickly. While you can look at other profiles if you want, it only sends 3-7 matches a day. And the matches are so on point that you honestly won't need to look beyond them to find love.
If you want a professional partner by your side, head to EliteSingles to set up an account today.
---
3. Zoosk – Best for Casual Dating without the Fakers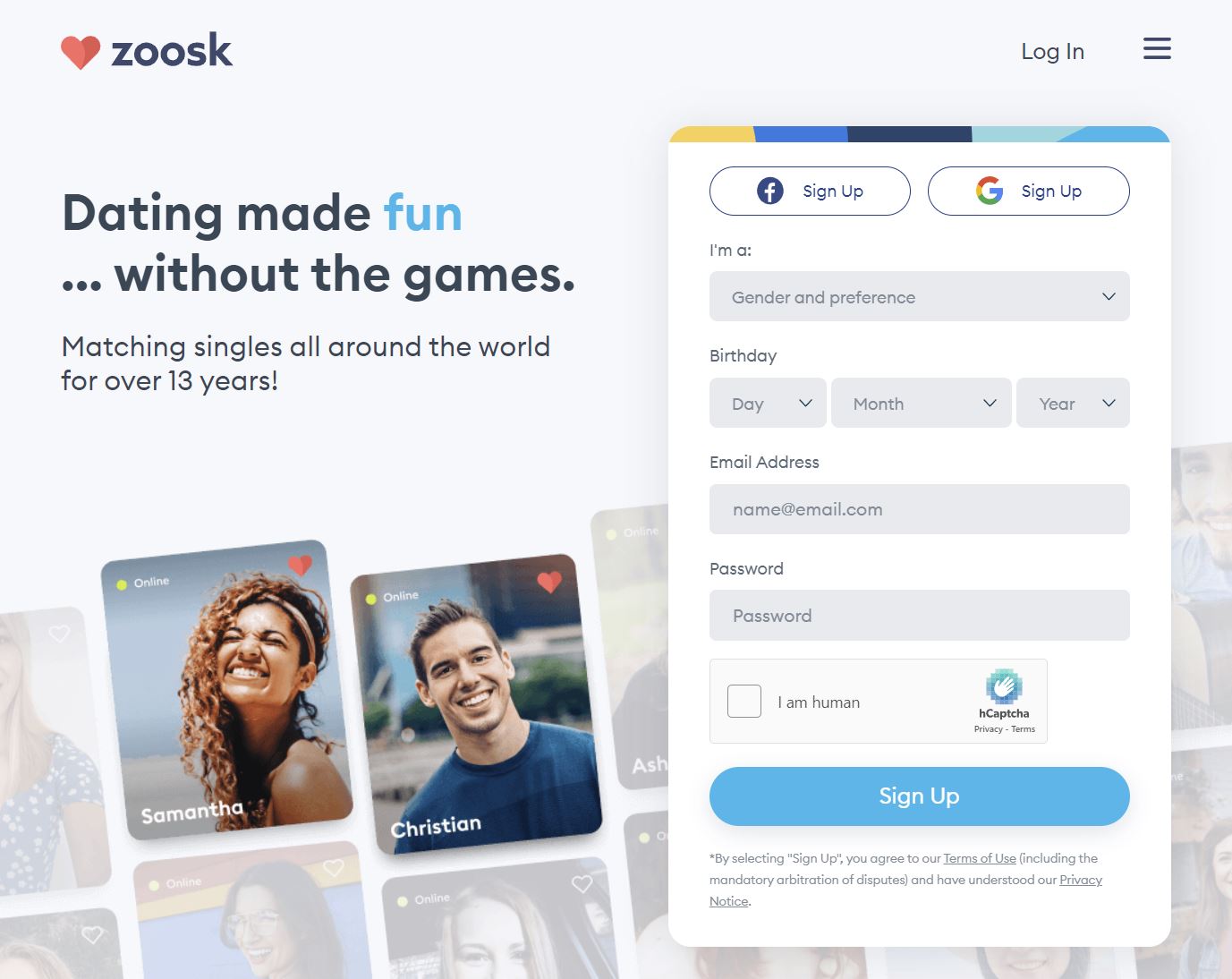 Who Will Love Zoosk: Casual daters seeking a safe yet fun dating environment
Who Might Not Enjoy Zoosk: Wisconsinites who are ready for marriage
Biggest Pro: Features including verified profiles and video streaming allow members to vet matches
Biggest Con: Verification is optional
Starting Price: Premium memberships start at $10 a month
Wisconsin's casual dating scene is a bit smaller than in some states, but there's still a fair amount of people looking for short-term romances. But often, casual daters end up getting burned, causing them to swear off dating for good.
We dug around to find out why casual daters have so many issues here, and two things jumped out.
First, Milwaukee and the rest of Wisconsin have seen an influx of fake dating sites. Scammers set these fake sites up, bring in marks, and try to steal their money.
And second?
Fakers gravitate to sites like Tinder to try to get money from people. If you've seen The Tinder Swindler, you know what we mean. Actually, it can be even worse than that, especially when it comes to CryptoRom scams that are popping up on Tinder.
Fortunately, you can dust yourself off and get back to the casual dating scene without any fear on Zoosk.
This casual dating site is similar to Tinder in a lot of ways, but with some key differences. First, a lot of people verify their profiles on Zoosk, so you can avoid catfish and fakers. Plus, Zoosk Live lets you live stream with people before meeting in public, so you can vet your matches.
Oh, and Zoosk has a matching algorithm and excellent search preferences, so you can connect with people for real. That's so much better than simply going off looks and location.
You don't need to be scared of the casual dating scene, but you do need to be choosy when selecting an app. Instead of going with scam sites, create your free account on Zoosk today.
---
4. SilverSingles – Best for Finding True Love in Your 50s and Beyond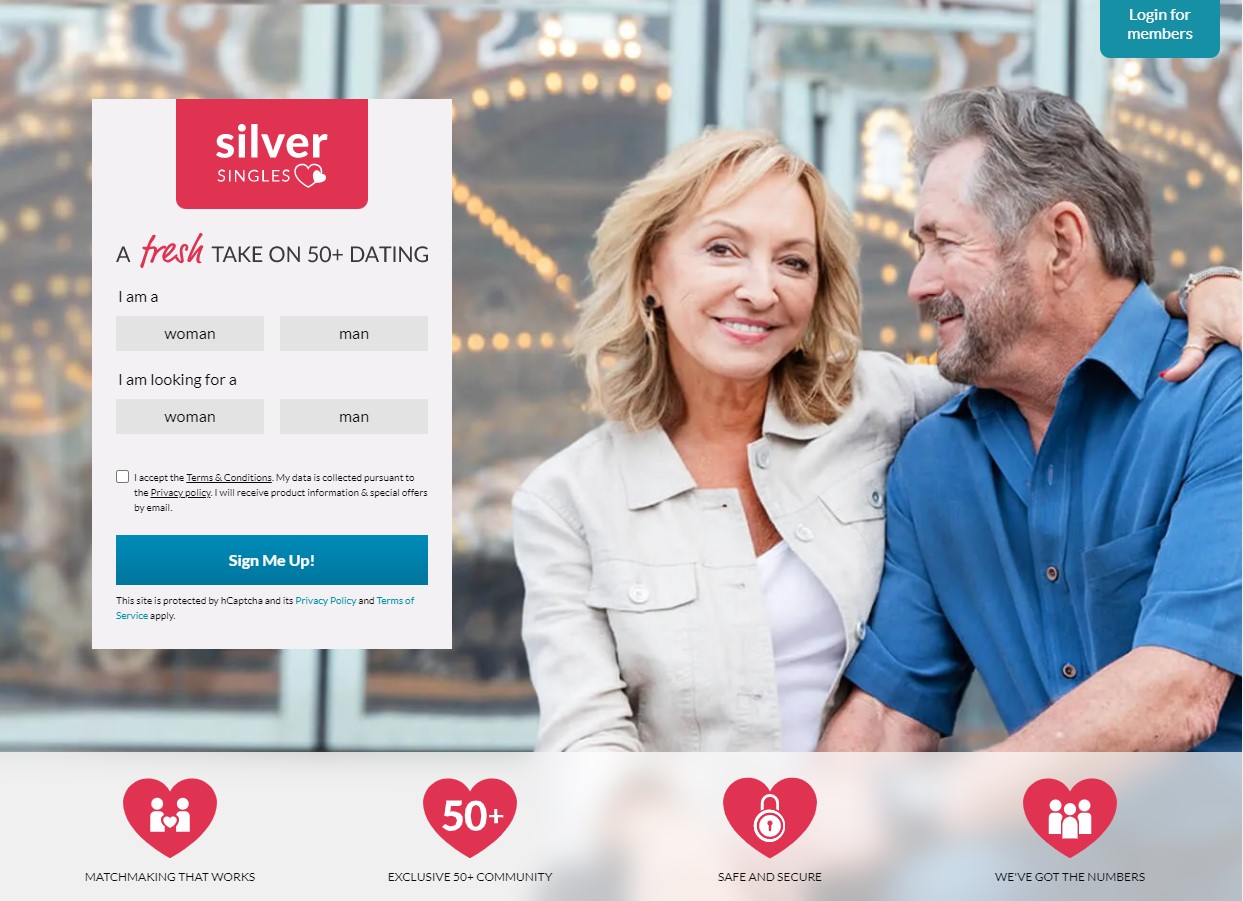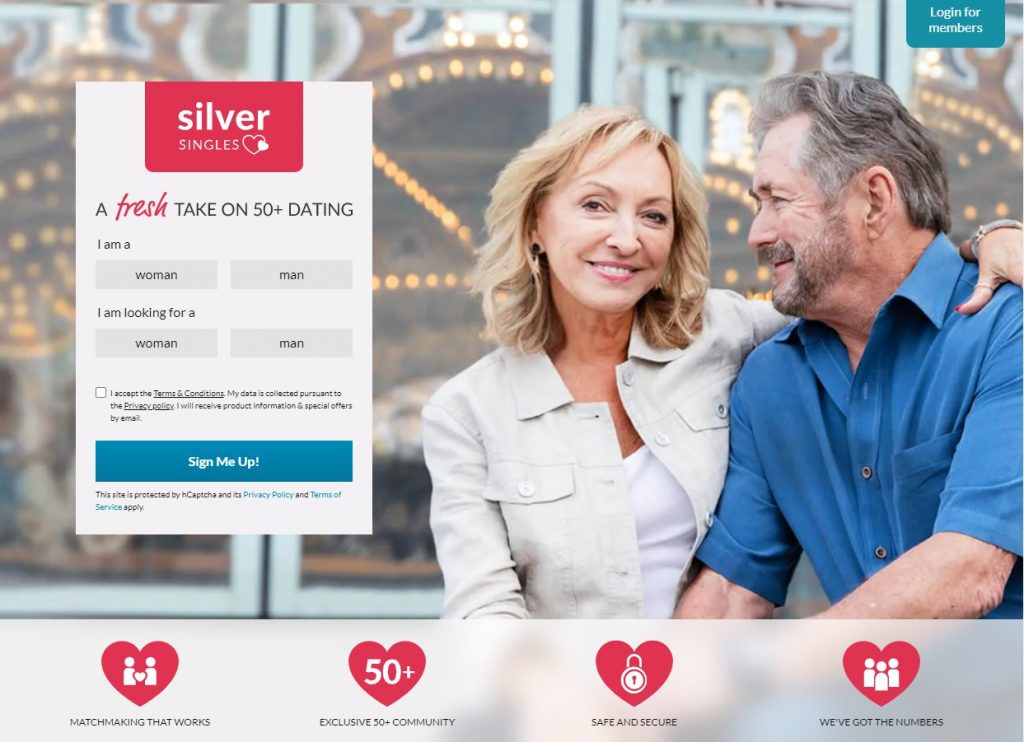 Who Will Love SilverSingles: Seniors seeking soulmates
Who Might Not Enjoy Silver Singles: Older singles who want to date people younger than 50
Biggest Pro: Exclusively open to singles who are 50 and over
Biggest Con: Photos are blurred for free members
Starting Price: Premium memberships start at $27.95 a month
The winters here might get a little icy, but Wisconsin is still one of the best states for retirees. Thanks to its status as a senior-friendly state, Wisconsin has a huge assortment of people 50 and over. These days, that age demographic makes up close to 40% of the population, so you're in great company if you're growing older in Wisconsin.
But speaking of company, you can get awfully lonely if you're single.
If you're in that situation, you've probably noticed that dating as a senior is pretty complicated. The majority of people who are 50 and over are already married, reducing your options. Plus, your old single hangouts aren't a thing anymore, so you probably don't know where to look for love.
Fortunately, SilverSingles is here to help you get back into the dating game in a big way.
Unlike most dating sites for Wisconsin singles, SilverSingles is just for people who are 50 and over. It provides tons of choices, and it'll match you based on your personality and preferences.
Whether you want another chance at love or you've yet to find your soulmate, you can become a dating success story on SilverSingles. Get started by setting up your free account on SilverSingles today.
---
5. Higher Bond – Best for Starting a Serious, Faith-Filled Relationship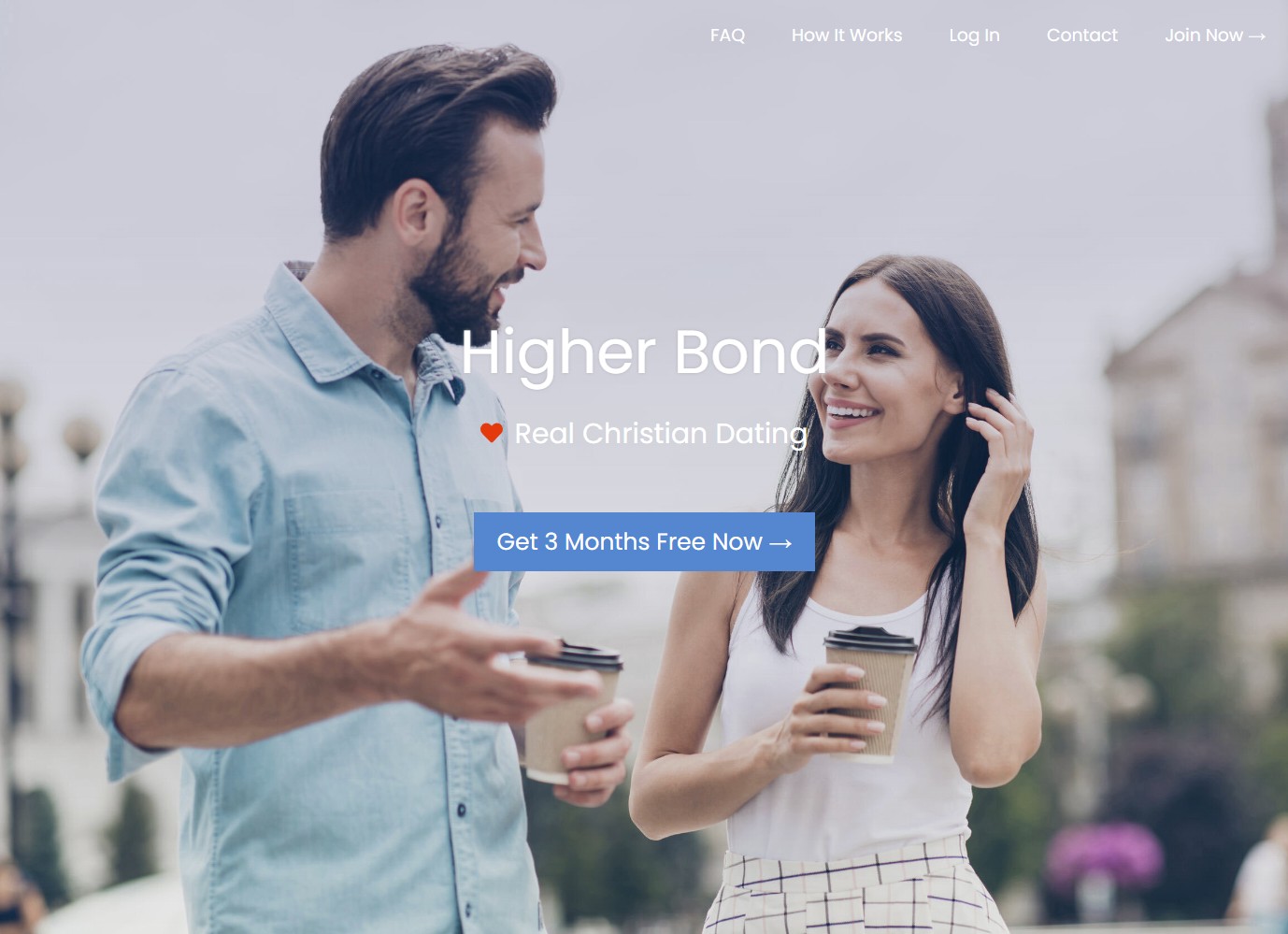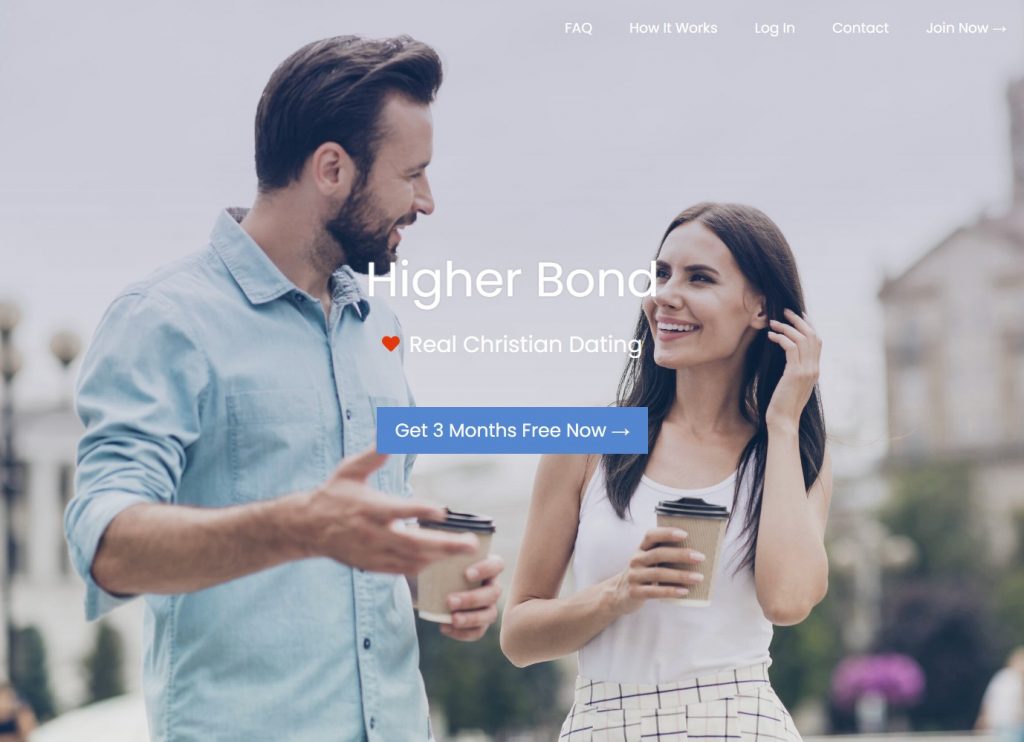 Who Will Love Higher Bond: Devout Christians seeking partners who share their beliefs
Who Might Not Enjoy Higher Bond: Non-believers and casual Christians
Biggest Pro: Leads to meaningful connections by limiting new conversations to one per day
Biggest Con: No mobile app, but you can use the mobile website on your phone or tablet
Starting Price: Premium memberships start at $14.95 a month (the first three months are free)
OK, we know that Wisconsin's one of the least religious states in America, but it's still home to lots of Christians. According to the Pew Research Center, 71% of Wisconsin adults are Christian, and 45% of adults consider themselves to be "highly religious."
Considering that devout Christians make up almost half the adult population, it's clear that the state has a pretty active religious dating scene. Still, finding a Christian partner is far from easy.
For starters, a quarter of Wisconsin adults don't associate with a particular religion, and you probably don't want to date those folks. Then, 58% of the Christian adults in Wisconsin are married, so they're also off-limits.
We could keep going on about the difficulties Christians face, such as declining membership at Wisconsin churches. Instead of going over all the problems, we're ready to offer a solution for Christian singles in Wisconsin – Higher Bond.
This dating site attracts devout Christians of all denominations. You can even find lots of Catholics here, which is important since Wisconsin is one of the most Catholic states in the country.
And here's something else that jumps out about Higher Bond…
It's a Christian dating site through and through, meaning you won't find scandalous pictures or suffer through meaningless conversations. You're only able to start one new conversation a day, so you won't get strung along. Basically, if you're talking to someone, you know that person's interested and wants to explore a connection.
Religion might be dwindling in Wisconsin, but it's thriving on Higher Bond. Set up your free account today to meet other believers.

What is the Dating Scene in Wisconsin Really Like?
Interracial Dating is Becoming More Common – Like other states, Wisconsin is becoming more diverse, leading to an increase in interracial dating. Right now, interracial couples are most common in Madison, but the numbers are increasing around the state.

First Impressions Matter – According to OkCupid, almost 43% of Wisconsin women are willing to ghost someone after a first date. This can happen if your dating profile doesn't match up with who you are in real life. Be honest when filling out your profile so you can make genuine connections and take ghosting off the table.

Work and Romance Don't Mix – We can't even tell you how many horror stories we've heard about co-worker romances fizzling out. Well, it's more like an explosion than a fizzle. Instead of meeting at work, use a Wisconsin dating app like EliteSingles to find other professionals.

Approaching People in Public is a Risk – Since most people here prefer online dating, you risk rejection or creeping people out if you approach them in public. People here might be friendly when it comes to chit-chatting, but most don't want to get pursued while going about their day. That's even true at bars, even though these places attract lots of singles.

Cabins and Romance Mix – The word "Cabin" pops up on lots of Wisconsin dating profiles. We did some digging and discovered that lots of folks here view snuggling up in a cabin as the ultimate in romance. With that in mind, let your rustic and romantic side shine through when hitting the Wisconsin online dating scene.

Someone Needs to Take the Lead to Move Things Offline – A lot of romances start online, with people engaging in small talk and deeper conversations. Because people here are so polite, it can be hard to take the initiative and move things offline. We recommend asking the person to meet you after exchanging a few messages. Then, you'll know if your match is ready to go real-world official.

Fake Dating Sites are a Thing – Scammers have set up fake Wisconsin dating sites to help them score money from victims. You can protect yourself by sticking with one of the safe dating sites on our list.

Dating in Madison
Best Madison Dating Apps: EliteSingles and Zoosk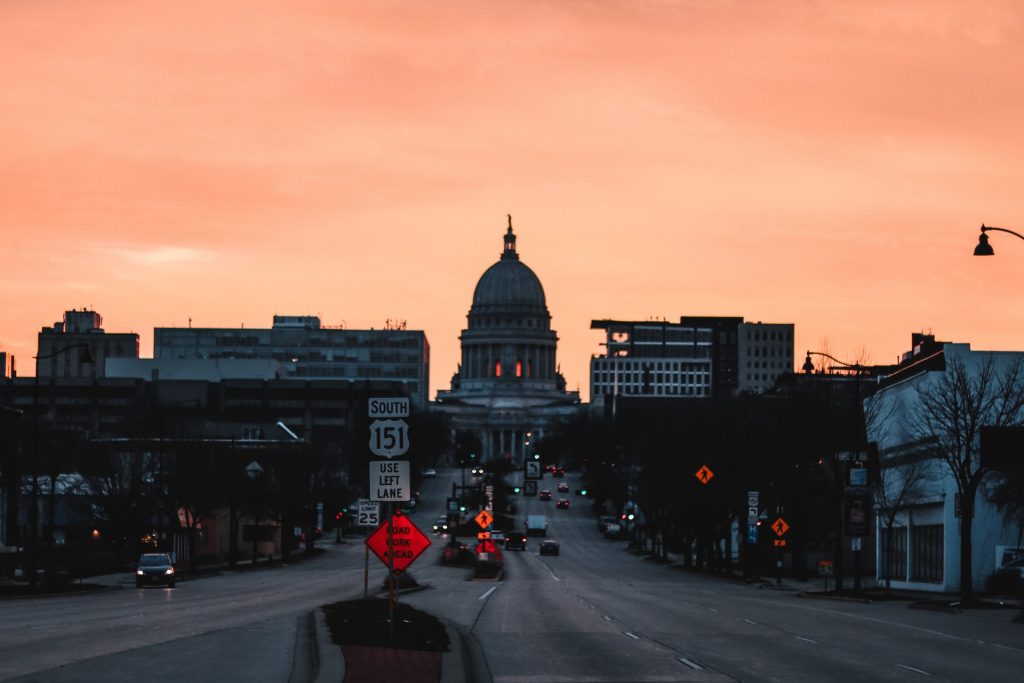 Madison is the crown jewel of Wisconsin. It's trendy, down to earth, and has a small-town feel even though it continues to grow. It also attracts a broad mix of people since it's one of the best places to live, retire, work, and attend school.
Most people here aren't Madison natives. Instead, they relocated to Madison to attend college or grow their careers. That means you're not alone if you're still trying to get your footing in the dating scene. Check out some info about dating in Madison and get the details on the top dating app for singles in the city.
Lots of Dating Opportunities – According to WalletHub, Madison is the best city for singles. This is largely due to its number of dating opportunities. That means it has a large share of singles, a good gender balance, and lots of opportunities to find love on Wisconsin dating apps.

Singles are Picky – With so many singles on the dating scene, people can afford to be pretty picky here. Most guys and gals know what they want and aren't willing to spend time with people who don't meet their criteria. That's why dating apps are perfect for Madison singles. You can set your search criteria and only match with people who meet your standards.

Juggling Apps is Complicated – We were surprised by the sheer number of Madison singles who use multiple dating apps. It's hard to juggle profiles and connections across different Wisconsin dating apps, so we recommend sticking with one that fits your dating style and demographic.

Personality is a Must Online – Madison has a competitive dating scene, so blending into other singles won't help you land dates. Far too many people put up basic profiles that look like everyone else's and then wonder why they aren't getting noticed. Check out our dating profile guides so you can stand out on dating apps.

Professionals Stick Together – Most Madison residents are white-collar employees and want the same in a partner. This is especially true for people who relocated to Madison for work.
EliteSingles is the best Madison dating app by far. It caters to professionals, including recent college graduates who are starting in their field. Madison residents love browsing through the professional dating pool, and matching is quick and easy.
EliteSingles is a great fit for most of the population, but we can't forget the more than 70,000 students attending the University of Wisconsin-Madison and other schools. Zoosk is the best Wisconsin dating app for college students and is popular in Madison.
Honorable Mention – SilverSingles
Almost 30% of Madison residents are 50 or over, and some of them are looking for love. If you're in this demographic, SilverSingles is the way to go.
Population: 269,196
Men: 49.5%
Women: 50.5%
50-and-Over Population: 28.2%
Unmarried: 59.4%
White-Collar Workers: 87.5%
Blue-Collar Workers: 12.5%
Government Employees: 24.4%
Bachelor's Degree or Higher: 58.5%
Number of College Students: Over 70,000
---
Dating in Milwaukee
Best Milwaukee Dating App: Zoosk
People are often surprised by how modern Milwaukee is when they see it for the first time. Sure, it still has a lot of history, but it's becoming more modern by the day. The dating scene has also modernized, down to using Wisconsin dating app instead of approaching people in person.
That's just part of what we've discovered about dating in Milwaukee. Check out some additional info, and stick around to get the details on the best Milwaukee dating app.
Young People Dominate the Dating Scene – Milwaukee's craft beer and arts scenes attract young people, many of whom put up roots here. Still, there are some older folks on the dating scene, so you can find a partner regardless of your age.

Don't Be a Tryhard (But Try) – While trying too hard is a turnoff, singles here do expect you to put some effort into dating. You'll want to avoid tryhard strategies like inflating your position in life or coming on too strong when connecting with people. At the same time, put some effort into your profile and go beyond the standard "what's up" message on dating sites. Check out our online dating message advice for some pointers.

Even Casual Romances Have Meaning – People here want to find folks they gel with, even if they're keeping it casual. If people can't have a basic convo, they probably won't end up in a casual romance.
With a diverse mix of people and a large number of younger singles, Zoosk is our favorite dating app in Milwaukee. While it mainly caters to the casual crowd, you can still find people you mesh with on a deeper level. And hey, you might even choose to get serious after going on a few dates.
Population: 569,330
Men: 48.3%
Women: 51.7%
Unmarried: 68.5%
White-Collar Workers: 74%
Blue-Collar Workers: 26%
Bachelor's Degree or Higher: 24.6%
Number of College Students in Metro Area: Approximately 100,000

---
Dating in Green Bay
As one of the best places to live in the country, Green Bay has a lot more to offer than just the Packers. Green Bay has the type of big-city amenities needed to bring people in and the Midwestern charm that's ideal for raising a family.
But we're getting ahead of ourselves. We can't start talking about families without going over the dating scene. After all, you need your plus one before you can settle down, so get some insight into dating in Green Bay.
Singles Love Volunteering and Outdoor Recreation – You can find lots of singles volunteering for a local cause or engaging in hiking, snowmobiling, and other outdoor activities. Both are great ways to make friends, but you'll want to use Wisconsin dating sites to form romantic connections.

Most Singles Ignore the Tourists – People from all over hit up Green Bay to watch the Packers play. While hooking up with tourists is the norm in some cities, that's not the case in Green Bay. Most singles don't want to connect with anyone who won't be around next week.

Social Circles are Tight – Locals tend to stick to the social circles they formed when they were young, and it's hard for newbies to break into the groups. That also impacts the in-person pickup scene. Fortunately, dating apps provide an easy way to connect.
Green Bay has a family-type atmosphere that's present in the dating scene. A lot of the folks here want to find compatible partners that they can go the distance with, making eHarmony the app of choice.
If you're in college, you probably want to do some dating around before settling down with someone, though. And that's why Zoosk is next on our list of best dating apps for Green Bay singles.
Population: 107,015
Men: 49.8%
Women: 50.2%
Unmarried: 56.4%
White-Collar Workers: 70.6%
Blue-Collar Workers: 29.4%
Bachelor's Degree or Higher: 24.4%
Number of College Students: Over 14,000


Wisconsin Online Dating FAQ
Are There Any Free Wisconsin Dating Apps?
There are free sites available but using them comes at a risk. First, some scammers have created "free" dating sites as a front to steal money from people, so you want to avoid those. And second, legit free sites are low on features and members, so they don't lead to genuine connections, either.
However, the best dating sites for Wisconsin singles offer free trials. Grab a free trial to one of the top dating apps so you can check it out.
How Can I Stay Safe on Wisconsin's Online Dating Scene?
The most important thing you can do is use a safe Wisconsin dating app, such as one from our top five list. Also, interact with people who have verified profiles and video chat before meeting in person.