The desire to know more about something you're getting into before actually getting into it is as human as it gets. Whether it's a big decision like buying new hardware for your firm or a minor one such as making a new coffee brand your morning staple, it's wise to test stuff before you buy.
Speaking of Coffee and testing things, the Coffee Meets Bagel Free Trial is an excellent way to find out more about one of the most popular online dating apps in the industry. Coffee Meets Bagel runs a creative model involving many exclusive dating features. Some of these features only become available after a paid subscription, while others are accessible from the minute you create a free account.
This article explores and reviews all the features you get when you claim a Coffee Meets Bagel free trial.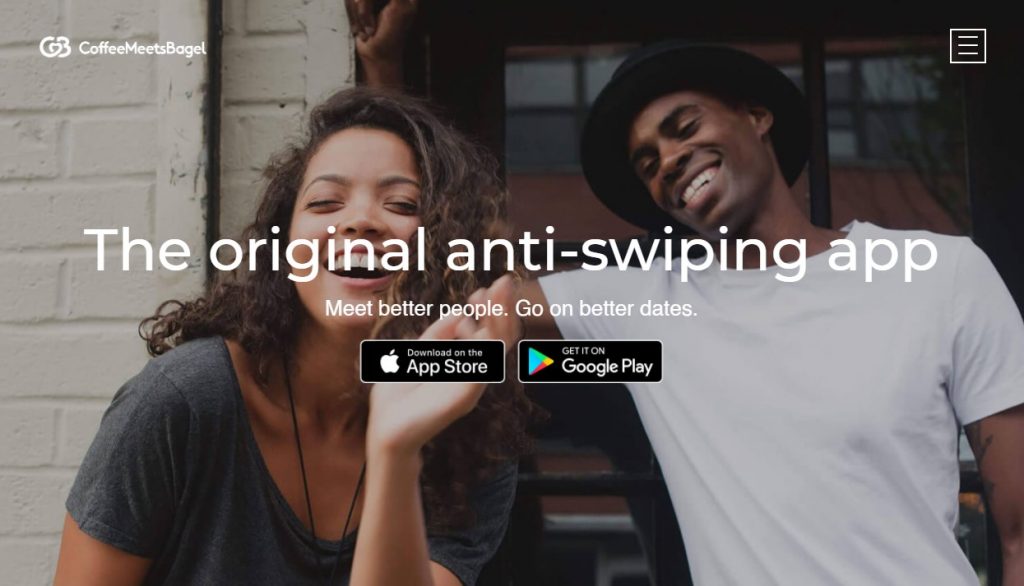 ---
Coffee Meets Bagel Free Trial Breakdown
| | |
| --- | --- |
| Trial Length | Unlimited |
| Trial Cost | 100% free |
| Sign Up Time | 5-7 Minutes |
| Send Messages? | Yes |
| Receive Messages? | Yes |
| Read Messages? | Yes |
| Video Chat? | Yes |
| Add Images? | Yes |
| View Images? | Yes |
| Browse Singles? | Yes |
| Filter Search? | Yes |
| Create/Edit Profile? | Yes |
| View Profiles? | Yes |
Special Free Trial Feature
With a Coffee Meets Bagel free membership, users also get free Beans (in-app currency) that help them get things rolling on their dating journey!
Is The Coffee Meets Bagel Free Trial Worth It?
We found the Coffee Meets Bagel free trial to be almost as responsive and functional as a paid subscription. The core features that make up the app, e.g., receiving suggested matches, chatting with them, using the Discover section to find new Bagels (what singles on the app are called), and liking them, are all available for free. The Free Trial mode also allows you to visit the Beans store when you run out of the CMB currency.
Some of these features are only accessible on a limited basis,
but the fact that they're available at all counts as a plus. It means you can stay on free membership for as long as you need to decide whether the CMB app caters to your preferences.
Best Alternatives to Claiming the Coffee Meets Bagel Free Trial
If you're still on the fence maybe that's because you don't know what other options are out there? While we have a ton of dating app reviews here to help you we wanted to simplify by giving you the two options we think are most like CMB. Those sites will be Higher Bond and eHarmony.
Higher Bond – Similar Matchmaking Style

One thing users love about CMB is the batch style matchmaking. This new Christian dating app has taken a similar approach with their quality-first compatibility matchmaking system.
If you're a Christian single looking for love this one is definitely worth at least trying for free. And for a limited time all signups will be awarded with 3 months of free premium membership!
eHarmony – Similar User Intent

If you're not religious our first alternative probably isn't for you, but we understand that you're looking for more serious quality matchmaking. We have just the thing!
eHarmony takes a bit different approach, but has the best compatibility questionnaire in the game. It's no wonder this site has lead to millions of meaningful relationships.
Some Other Great Online Dating Options
---
How to Start Using Coffee Meets Bagel for Free
To claim your Coffee Meets Bagel free account, click the link above. You'll be led to the app download page, where you can get started on the onboarding process. To sign up, you'll need to upload your photos, then fill out your profile by answering some important questions about you. The site will also request that you create your icebreakers (little fun facts about yourself that let other Bagels get to know you quickly). In less than 10 minutes, you'll be all set up as a Bagel.
Coffee Meets Bagel has both iOS and Android versions of their app, so you're covered in any case.
---
Features Coffee Meets Bagel Trial Includes:
When you sign up for a free account, you become a Bagel like everyone else on the app, and you're able to perform simple operations using the in-app Beans currency. There are many functionalities you can access for free when you sign up – we run the rule over them below:
Suggested Matches
Remember how we said CMB works on a unique model? Well, instead of having to scroll/swipe through profiles, CMB uses its smart algorithm to curate potential matches for you based on the information in your profile.
Every day at noon, the site sends these matches to your feed, allowing you to check out their photos and profile, like them, or simply move on. If you like them, and they like you too, you can start chatting immediately. This is the heart of the CMB model, and it's available under a free membership.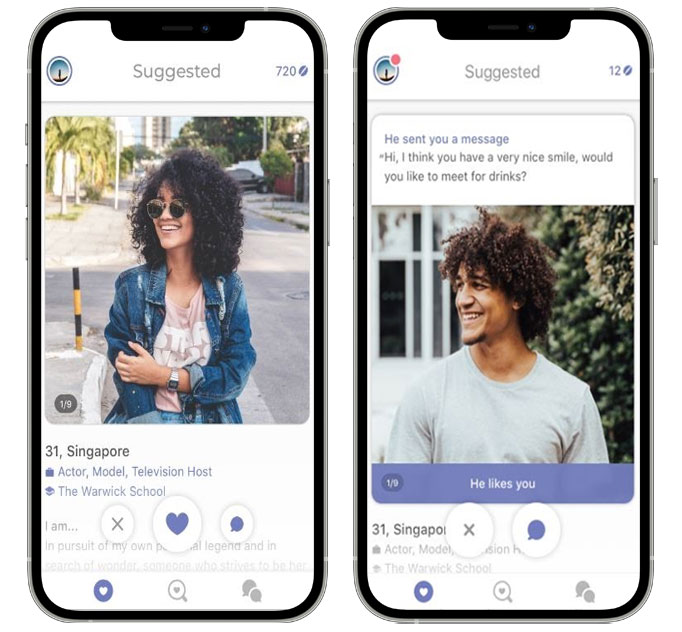 Discover
With a few Beans, you can check out additional Bagels nearby on the app by using the Discover section. Here, you can tailor your search using advanced filter settings to get extra bagels other than the ones created for you daily.
Access to Bean Store
Most of what you need on the app can be purchased using Beans. Coffee Meets Bagels grants you free beans to get started, but you'll be needing more if you want to continue interacting with other Bagels in the long run. Luckily, CMB allows access to this add-on even as a free member. You also get free Beans when you refer someone to the app.
Icebreakers
Using the little fun facts you provide during signup, the app creates specially coined messages that could be an exciting way for you and other bagels to begin a conversation. We really like these icebreakers, as they help you avoid the dreaded over-thinking problems that come with the early stages of talking to someone new.
Premium Features – Not Included in Coffee Meets Bagel Trial
There's not a tonne of difference between the CMB free trial and paid subscription – as long as you have Beans. These currency units give you access to specialized features such as Likes in Discover and Read Receipts. You can hop into the Bean shop and purchase any bundle you want; usually, the more Beans you buy, the higher the discount. While you can access the Bean shop on a free trial, there are still some features exclusive to paid members.
With CMB's paid subscription, you get access to everything Beans can get you, and then:
Monthly Boost– Every month, you end up at the top of other Bagels' feed for 48 hours. This massively improves your chances of being seen and liked.
Likes You – You see everyone who likes you at once, and you can choose to like them back and reply.
Activity Reports – This feature helps you find out more information on Bagels, such as their habits and unique quirks you should take note of before pairing.
Read Receipts – Read receipts help confirm your message's status, allowing you to take note of whether a person has viewed your message or not.
Coffee Meets Bagel Free Trial vs. Their Competitors
Coffee Meets Bagel is one of only a handful of dating apps where you can actually start messaging a potential partner without paying a dime! The site also allows free trial members to visit the Bean shop to upgrade features without necessarily subscribing. That's a level of usability that's just not very common with similar dating apps.
If you're searching for the best platform for a wholesome dating experience, then there's no reason why you shouldn't give the Coffee Meets Bagel free trial a go.