Are you a Jewish man or woman looking to find a date who can relate to your cultural and religious experiences? Jdate is an app made just for you. On this platform — either via iPhone, Android, or the web app — you can meet fellow Jewish folks who live nearby and start your love story.
If you're wondering if this app is worth giving a go, read the analysis below to make an informed decision. You can grab your free trial right from this page when you're ready.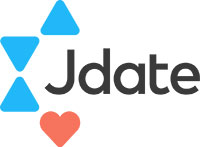 ---
Jdate Free Trial Breakdown
This section will give quick answers to questions users might have in a list or table format. We just need quick answers to the following questions then we will elaborate on other things down the page:
| | |
| --- | --- |
| Trial Length | Unlimited |
| Trial Cost | 100% free |
| Sign Up Time | 10 minutes |
| Send Messages? | No |
| Receive Messages? | Yes |
| Read Messages? | Yes |
| Video Chat? | No |
| Add Images? | Yes |
| View Images? | Yes |
| Browse Singles? | Yes |
| Filter Search? | Yes |
| Create/Edit Profile? | Yes |
| View Profiles? | Yes |
Is the Jdate Free Trial Worth It?
If you are the type of person who prefers to take it slow when it comes to dating, Jdate is the right app for you. You don't have to decide whether you like someone by taking a look at one photo and 50 words long description. You can browse profiles of people around you for as long as you like and find the perfect match before you like them or send them a flirt on Jdate.
All of this can be done for free and you won't have to pay a dime. When you do find a couple of people you'd love to start a conversation with and don't want to wait for them to like your profile back, it's time to upgrade to premium and go for it!
How to Start Using Jdate for Free
Jdate is a very easy app to start using for free and since the free trial period is unlimited, it's a bargain. All you need to do to claim your free trial of Jdate is to follow the link in the article and go through the registration process either on the website or in the app. Let's walk you through the registration process so you have a better idea of what you'll need to do once you click that link.
The whole process will not take more than ten minutes and that's if you're really particular about how you set it up. But no worries, if you want to change anything in the profile later, you can do it without having to update the profile.
Once you claim your free trial, you will have to indicate your name, email address, and a zip code. Jdate's position is quite firm on close proximity of the matches — the app is willing to match people who are willing to convert, but not those who are willing to relocate. Which is a good thing because a relationship where you can hang out and go to synagogue together is much better than a long-distance one.
Next is a short questionnaire about yourself that includes your religious preferences (there are around ten options that describe most branches of Judaism), line of work, and your stance on having kids.
After you've completed this step and written a few words about yourself, you can choose from a wide range of hobbies and activities that you love. That list also includes what type of food you love, your favorite genres of cinema, and styles of music.
Then, you're presented with another set of additional preferences like your stance on Kosher food, synagogue attendance, and smoking habits.
Features the Jdate Trial Includes
If you're serious about finding your Jewish match that you will spend the rest of your life with, you may start thinking about investing in the premium plan, especially with the monthly cost being very affordable. But you're just looking around for now, using the free trial version of Jdate will serve you just fine. Here's what you can do in the free version.
Browse singles
The app has two major ways of looking for your partner. The first one is a classic in the world of online dating websites — browsing profiles. You can filter profiles by proximity, match percentage, or how new they are to the site.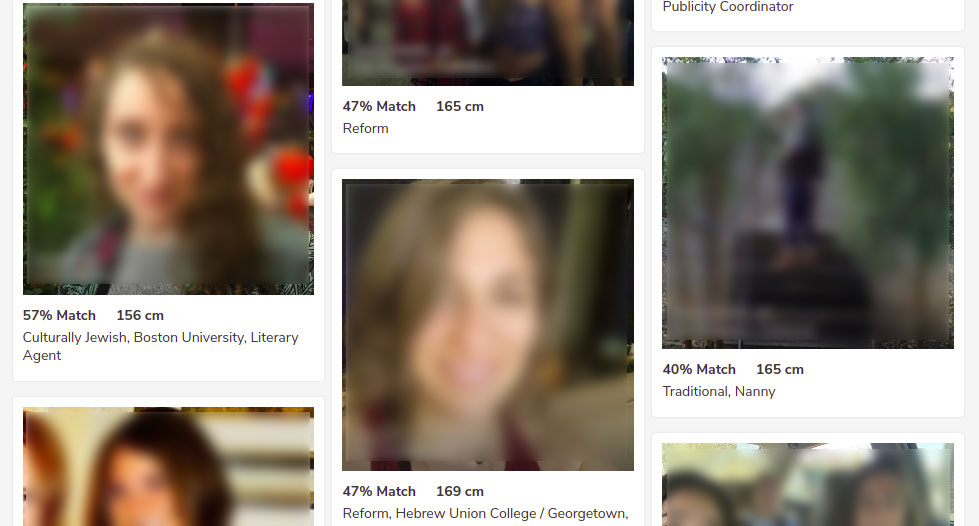 All of these options are available for free members of the website. You can also use the other way of discovering profiles — the LookBook. LookBook gives you profiles in no particular order and allows you to swipe them left or right to either like or discard the profile.
View profiles
When you're using LookBook or just browsing profiles on Jdate, you can view all profile information, notably their approximate location, height, and dating preferences. You can also view the first photo on their profile — to see others, you'll need a premium subscription.
Send flirts
When you're browsing profiles, you'll notice the bright yellow smiley face below the profile picture. That's a flirt, Jdate's version of like for the browsing part of the site. You can like people that you see in the LookBook, when using the browsing section, you can send flirts by clicking on that smiley face.
You can start conversations with these flirts, but only if the other person responds. In the free version, you cannot message people yourself.
Like profiles in the LookBook
If you don't like browsing dozens of profiles at once and prefer to explore what people are like on Jdate one by one instead, you'll love LookBook. It's a Tinder-like system that lets you see one profile after another and like them or discard them.
Browsing this section of Jdate is free for new members and you like as many people as you want.
Receive messages
The last benefit of the free trial at Jdate is that you can talk to people who liked you on the platform. But only if they start the conversation first. You can't start conversations yourself unless you're a premium subscriber.
Premium Features — Not Included in Jdate Trial
Thinking of upgrading to a premium account? The pricing is reasonable for those who are looking for a long-term partnership with only 59.99$ per month or $29.99 when charged for 6 months. Here's what that money can buy:
Access to all photos
Ability to start conversations with any user
See likes and views on your profile
Ability to browse in anonymous mode
Another premium feature that you will have to pay for separately is being able to spotlight your profile. This will make your profile appear on the top of the browsing section making sure that every user on the site
Jdate Free Trial vs Jswipe
Jdate is often compared with Jswipe as they try to target the same audience — Jewish folks who are looking for a couple. However, upon a closer look, these two apps are quite different, and really suit rather different audiences.
Jswipe is a lot faster and lacks a lot of filters that may be necessary for forming a perfect Jewish couple. Jswipe is a lot more like Tinder in this regard. It's basically Tinder but with the option to say whether you adhere to Kosher. It's fast-paced and focuses on making two people meet as fast as possible.
Jdate is a lot more deliberate with its match-making process and is more suited for people who want to date to marry. With the number of personalization options you can add in Jdate, you won't be confined to a short description box to tell your future soulmate what kind of person you are.