ColombianCupid is considered one of the best Colombian dating apps, but does it live up to the hype? We decided to find the answer to that question by diving into everything ColombianCupid offers. Seriously, we mean everything, from the membership base to the unique features and user reviews.
And what did we find? Keep reading our ColombianCupid review to get all the details.
---
ColombianCupid App at a Glance

Overall Rating – 3.8/5.0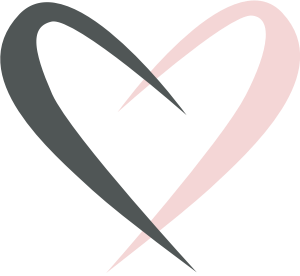 | | |
| --- | --- |
| Userbase | 2 million + |
| Sign-Up Time | > 1 minute |
| Membership Cost | Premium memberships start at $13.17/month |
| Payment Required? | No - free trial membership available |
| Avg. User Rating | 3.8/5 |
| Avg. User Age | From 25 to 44 |
| Gender Ratio | 60% men | 40% women |
| Free Messaging? | Yes (with paid members) |
| Video Chat? | No |
| iOS App? | Yes |
| Android App? | Yes |
| Web Friendly? | Yes |
| Support Options | FAQ, phone, email, mail |
| Launch Date | 2006 |
| Owned By | Cupid Media |
Is ColombianCupid Right for Me?
Are you a Colombian who wants to strike up a serious relationship with a Westerner? Or maybe you're a Westerner seeking a Colombian man or woman to date and eventually marry. If you can identify with one of those goals, ColombianCupid is right for you.
---
---
What is ColombianCupid?
You know that ColombianCupid is a dating site, but how did it get its start? Also, what makes it different from other dating sites, and what about those pros and cons? We'll get into all that in this section of our review of ColombianCupid.
ColombianCupid History
Cupid Media launched ColombianCupid in May of 2006. At that point, Cupid Media had six years of experience operating niche dating sites and was already one of the most trusted names in online dating. As you can imagine, Cupid Media's reputation helped ColombianCupid become an instant hit.
ColombianCupid became an even bigger player in the online dating game after Dating Group acquired Cupid Media in 2021. The acquisition allowed Cupid Media to double down on its marking efforts, leading to more exposure for ColombianCupid. We expect the impact to continue in the coming years, so the number of members should keep increasing.
What Makes ColombianCupid Different?
Some dating sites that connect Colombian men and women with Western singles fetishize the members. Fortunately, ColombianCupid isn't like that. Instead, it's the rare international dating site that focuses on genuine connections that develop into strong relationships.
It helps people form those connections by breaking down the language barriers between singles.
For instance, you'll see profiles in your native language, even if you're a free member. Plus, paid subscribers can use the instant message translation feature when communicating with others. We'll cover that feature later in our ColombianCupid review, but it's so important that we wanted to mention it twice.
It also breaks down distance barriers by allowing singles to add their relocation plans to their profiles. Then, you can search for people who do or don't want to relocate for a relationship. This way, you'll never waste time on people who don't share your goals and future plans.
Pros and Cons of ColombianCupid
Pros
Most members are seeking long-term relationships
Members are responsive to messages
Women send the first message more than on most dating sites
Instant message translation is available to paying members
Numerous search filters, including the desire to relocate
Lots of active members for a niche dating site
Cons
Occasional glitches on the ColombianCupid app
Some fake profiles, but the customer support team acts quickly to deactivate them
Free accounts have limited features
Members don't have to add profile photos, but you can filter those people out

How Does ColombianCupid Work? – Features Overview
Now, it's time to lift up the curtain and see how ColombianCupid works. We've analyzed different aspects of this international dating site, and we're going to share the info with you. Let's start with the sign-up process and move all the way to the unique features you can access once you're a member.
Sign-up process
You'll need to visit ColombianCupid's website to sign up. Select "View Singles Now" and enter your name, what you're looking for, and your age. Finally, input your email address and password to sign up.
That takes less than a minute, so you can start browsing profiles in no time. However, we recommend putting more time into the sign-up process, so you'll receive more messages on the dating app.
If you want to go the extra mile, open the drop-down menu at the top of the page and click on each of the following:
Photos
Edit Profile
Personality Questions
Hobbies and Interests
Then, follow the instructions on each page to complete your profile. It takes around 20 minutes to finish everything, and your completed profile will help you stand out.
Matchmaking Process
We spent time analyzing the matchmaking process to prepare for our ColombianCupid review. The dating site has a basic matchmaking system in place for free members. You need to input your match criteria, and ColombianCupid will find members who have what you're looking for in a partner.
You'll benefit from two additional matchmaking features if you upgrade your membership.
First, you can review your Reverse Matches. These singles won't meet your match criteria, but you'll meet theirs. That might not sound like a good matching system, but you can get in your own way when you set extremely detailed criteria. This will open you up to more people and could lead to strong connections.
Second, you'll have access to Mutual Matches as a paying subscriber. If you have a Mutual Match, you'll meet that person's criteria and vice versa. While you won't end up with as many Mutual matches, these folks will check all the boxes.
None of these matchmaking systems are based on detailed personality test results, so that's a strike against ColombianCupid. Still, the system will connect you with compatible people. You'll need to spend some time talking to your matches to see if you mesh, but it's a good investment in your love life.
Unique Features
While many of ColombianCupid's features are similar to what you'll find on other international dating apps, it also has some unique offerings. Check out some of the standouts to get a better idea of what you can expect on ColombianCupid.
CupidTags

Cupid Tags are similar to hashtags on social networks. Members add these tags to let others know more about them. People can find like-minded members by searching CupidTags, allowing them to find what they're looking for quickly.
Instant Message Translation
Since ColombianCupid specializes in partnering Colombians with Westerners, many of the members don't speak the same language. That's not a problem for paid members since they receive instant message translation. The service is seamless, so you can converse without the language barrier holding you back.
International Marriage Broker Regulation Act (IMBRA) Safety Information Form
Many of ColombianCupid's members hope to start relationships with people in other countries. The site has the IMBRA safety information form for potential Green Card sponsors to fill out. This form contains the info you have to share with your partner before bringing him or her to your country. You can show the government you completed it on ColombianCupid's website when the time comes to sponsor your partner.

Free vs. Paid ColombianCupid Memberships
You can get a good feel for ColombianCupid as a free member. As a free member, you can do the following:
Communicate with paid members
Like members' profiles
Set match preferences
While that will get you off to a good start, many people agree that a paid membership is necessary if you want to get the most out of the site. You can choose a Gold, Platinum, or Diamond premium subscription when upgrading your account.
Gold Membership is the most affordable of the three plans and allows you to do the following:
Send and receive unlimited messages
Hide your photos and profile
Use the site and app without ads
The Platinum membership is the middle tier and includes the features that come with the Basic and Gold plans, along with:
Twice as much profile space when appearing in search results
More search features, including searching by dating intention and lifestyle
Mutual and Reverse matches
Instant message translation
Increased views since your profile will rank above most members
And finally, you can get the Diamond membership if you want all of these features, plus:
Priority messaging (appear at the top of members' inboxes)
Increased exposure by ranking above all other membership tiers in search results
Premium customer service
Special Diamond badge on your profile to show you're serious about finding a match

How Much Does ColombianCupid Cost?
| Membership Type | Membership Length | Monthly Price | Total Cost |
| --- | --- | --- | --- |
| Diamond | 1 Week | $188.00 | $47.00 |
| Diamond | 1 Month | $93.98 | $93.98 |
| Diamond | 3 Months | $62.66 | $187.97 |
| Diamond | 12 Months | $31.67 | $379.98 |
| Platinum | 1 Week | $94.00 | $23.50 |
| Platinum | 1 Month | $46.99 | $46.99 |
| Platinum | 3 Months | $31.33 | $93.98 |
| Platinum | 12 Months | $15.83 | $189.99 |
| Gold | 1 Week | $78.92 | $19.73 |
| Gold | 1 Month | $39.49 | $39.49 |
| Gold | 3 Months | $26.33 | $78.98 |
| Gold | 12 Months | $13.17 | $157.99 |

What Kind of Relationships is ColombianCupid For?
ColombianCupid is designed for people seeking serious relationships. Most of the members hope to find the person they'll end up marrying on the site. Also, it's more popular with people who want to date internationally instead of locally.

The Bottom Line – Is ColombianCupid Worth It?
After reviewing all the data, we highly recommend ColombianCupid for Colombians and Westerners who are interested in international dating that leads to marriage. It's not as powerful when it comes to local dating, but it's an excellent choice for starting a Colombian/Westerner romance.


---
User Reviews of ColombianCupid
ColombianCupid has an average rating of 3.8 out of five, so most members have a favorable view of the dating site. We know that you want to know more than the star rating, so we checked over the ColombianCupid user reviews and picked out some key points.
High-Quality Membership Base – Numerous former and current members talk about the quality of the members of ColombianCupid. The site's full of gorgeous women and handsome men, and they have a lot more than looks to offer.
Easy to Make Connections – Unlike other apps where you might have to message hundreds of people to get a response, most of the folks here are open to engaging in conversations and connecting.
Members Receive Lots of Messages – People say that they get lots of messages in a short period of time on ColombianCupid. That allows them to talk to several people at once and decide who they want to stick with for the long term.
Generic Messages – Unfortunately, some members don't put the time into writing good messages. Find out how to send the perfect first message on a dating app, so you don't make the same mistake.
Some Fake Profiles – Like most dating apps, some fake profiles make their way onto ColombianCupid. You can protect yourself against fakers by conducting a reverse image search when you aren't sure if a picture is legit. If someone seems fake to you, report it to ColombianCupid. The staff usually responds quickly and takes down fake profiles.
Limits with Free Accounts – Complaints about the limits on free accounts popped up on numerous ColombianCupid reviews. We recommend paying for a membership if you want to make connections.

ColombianCupid Alternatives to Consider
Now, you're probably left wondering how ColombianCupid stacks up to other dating sites. We were curious, too, so we did some digging. Check out our findings.
ColombianCupid vs. LatinAmericanCupid
Also operated by Cupid Media, LatinAmericanCupid covers all of Latin America. It's popular throughout the Western World, while ColombianCupid is mainly used in Colombia and the United States.ColombianCupid is our site of choice for people seeking relationships between Colombians and Americans. However, LatinAmericanCupid is ideal for singles throughout Latin America and the Western World.
ColombianCupid vs. Zoosk
ColombianCupid and Zoosk both work for local and international dating. With 40 million members, Zoosk has lots more profiles to browse, but it doesn't focus on Colombian/Western relationships. Also, Zoosk is mainly used for casual relationships, so ColombianCupid is the right choice if you want something serious.
ColombianCupid vs. Tinder
Premium Tinder members can use the Passport feature to change their location, meaning Americans can look for singles in Colombia and vice versa. While Tinder is a popular Colombian dating app, it rarely leads to international connections. As a hookup site, few people want to find someone across the world, so you'll need to stick to ColombianCupid if you're ready to get serious. (Learn More About Tinder)

ColombianCupid FAQ
Do I Have to Add a Photo to Use ColombianCupid?
No, but you can't see members' full-sized profiles without adding your own pictures. Also, members with photos are ten times more likely to receive messages on this dating site. Check out our advice on setting up a dating profile so you'll stand out to singles.
How Can I Make Sure ColombianCupid Members are Real?
Members who only have one photo on their profiles are more likely to be catfish than those with two or more pictures. You can also conduct a reverse image search on profile pictures to make sure the photo doesn't belong to someone else. Finally, keep your communications on ColombianCupid, and don't send money if asked. If anyone seems suspicious, report the profile to customer support.
Can Standard and Gold Members Translate Messages?
Platinum and Diamond members have access to instant message translation. However, Standard and Gold members can use the translation tool for messages they receive from Platinum and Diamond members. You'll just need to select the "Translate" link in the message to see it in your desired language.
How Do I Verify My Profile?
Click on your profile picture at the top of the page and select "Verify Profile." Then, upload your passport, driver's license, or national ID card to start the verification process.
How Do I Report an Abusive Member?
While most of the members of ColombianCupid are kind and seeking real connections, some people don't play by the rules. Fortunately, ColombianCupid makes it easy to report them. Simply opens up their profile and click the "!" icon to report abuse. Then, you select the block icon so the user cannot harass you anymore.