Casual dating and "hookup" culture are nothing new. Television and movies have been using one-night stands and hookups as a plot point longer than many of us have been alive. But the idea is usually met with a bit of a grimace.
People think hooking up and having casual sex is gross or dangerous.
The truth is, it is becoming far more accepted than ever. As it grows in acceptance, the knowledge on how to be safe about it is also growing! Now, we live in a time where amazing apps like HUD can exist and thrive.
HUD is a casual dating/ hookup app that helps pair singles based on their sexual desires and romantic preferences. There may be no marriages coming out of HUD, but a good time or two is definitely on the table!
If you are interested in elevating your casual dating experience, check out this full HUD app review!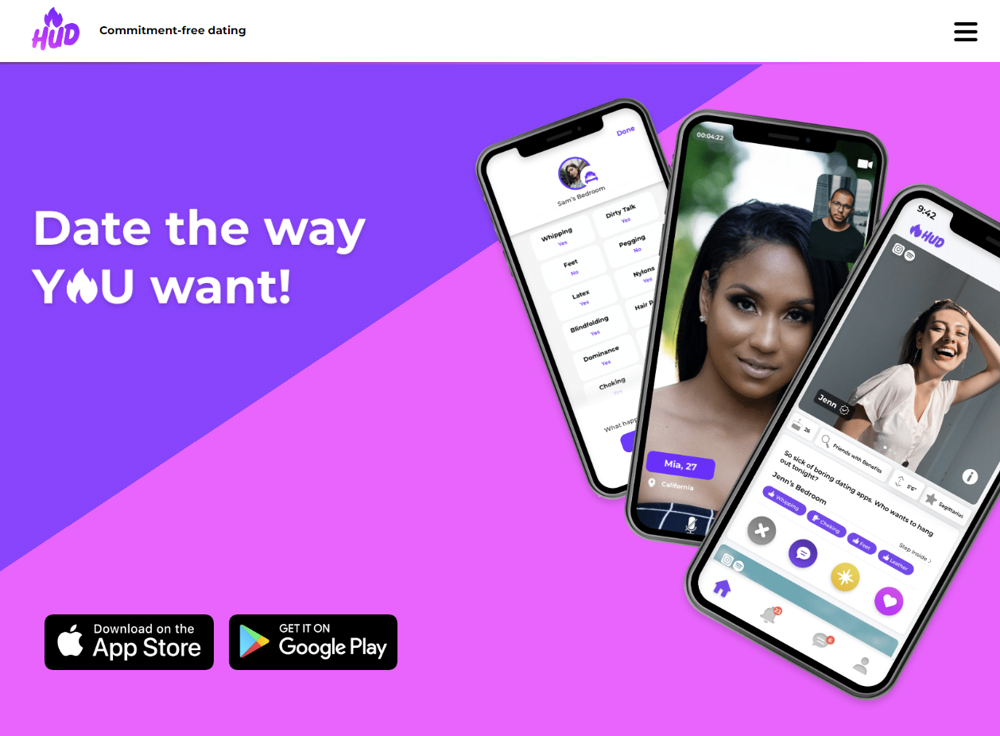 ---
HUD App at a Glance

Overall Rating – 4.0/5.0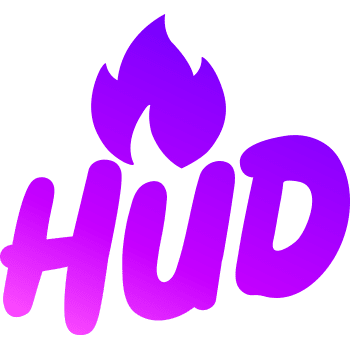 | | |
| --- | --- |
| Userbase | 11 million + |
| Sign-Up Time | Less than 5 minutes |
| Membership Cost | starting at $16.67 a month |
| Payment Required? | No |
| Avg. User Rating | 4/5 |
| Avg. User Age | 20-30 |
| Gender Ratio | 60% men | 40% women |
| Free Messaging? | Yes |
| Video Chat? | Yes |
| iOS App? | Yes |
| Android App? | Yes |
| Web Friendly? | No |
| Support Options | FAQ page, email support |
| Launch Date | 2015 |
| Owned By | C&Z Tech |
Is HUD Right for Me?
Before you get in too deep, let's make something clear – if you are looking for a serious, compatible relationship, HUD is not for you!
If; however, you are looking to have some fun with attractive singles in your area, HUD is definitely right for you. Unlike other popular hookup apps, HUD focuses on user safety and is open to all genders.
You do have to pay to access the main features of HUD, but those willing to pay for a modern hookup app will really enjoy what HUD has to offer!
HUD Dating App Alternatives for Finding Serious Romance
Are you looking for something HUDApp doesn't offer? Check out these great apps!
---
---
What is HUD?
HUD is a modern hookup app that accepts users of all genders and sexual orientations. Its interesting history and unique features draw users to the app, but the intuitive design and massive user base get them to stick around!
HUD History
The HUD app was created by Computer Scientist, Edward Chen in 2015. Chen, in an interview, said that he created HUD to fill an obvious gap in the dating market. He said there was a high demand for hookup apps that were legitimate and safe to use.
Chen was obviously on to something, in less than a year of being on the market, HUD had already landed in the top 10 most downloaded apps in the Lifestyle category.
Now, the app has over 11 million users and may be the most popular hookup app on the market.
What Makes HUD Different?
HUD is unapologetic about its purpose as a casual hookup app. All the features focus on not only finding a partner that is sexually compatible but being safe in the process. Other sites try to pretend they aren't used for hookups and come across as pretentious.
HUD is proud to be a platform where singles can find others to have casual flings and explore their sexuality.
HUD is also proud to be one of the most inclusive hookup apps on the market. Users can denote very specific gender identities and sexual orientations.
Pros and Cons of HUD
Pros
It seems that all the profiles on HUDApp are thoroughly filled in.
You can create an account on HUD completely free.
HUD is available on Android and IOS devices.
Cons
All communication features are restricted to paid accounts.
The HUD app doesn't do a great job of protecting users from spammers.
The photo upload process is buggy and overly complicated.

How Does HUD Work? – Features Overview
When it comes to a dating app, it is only as great as the features and amenities it provides. HUD is leading the pack in the hookup app world because it has interesting features that most people haven't seen before. Additionally, it has created a signup and matchmaking process that is simple to understand.
Signup process
Signing up on HUD is fast and simple. First, you need to download the app on your mobile device. There is an option for Android and Apple users.
Next, users will create an account by linking to their Google, Apple ID, or Facebook. We recommend using Google or Apple over Facebook!
After linking an account, users will need to verify their phone number and give a name, birthday, gender identity, and dating preference. Users will also be required to upload at least one photo.
Matchmaking Process
Matchmaking on HUD doesn't look like other dating apps. There are no giant personality quizzes or core compatibility scores. Instead, users simply search for users that match their preferences and sexual interests. Once they find someone that interests them, they can like their profile and potentially begin chatting/ scheduling a meetup.
Unique Features
HUD has a lot of fascinating features that work to create a fun, laid-back space where singles can find their next hookup. Three of the most popular features on the app are Chat Requests, SAFELY Badges, and The Bedroom. Here, we will take a look at how each of these three features works.
Chat Requests
In 2018, HUD made some changes to its features to make the space safer for female users. One change was adding chat requests. This is a special area where women can see a list of the people trying to request a chat. If a user rejects a chat request, that user will no longer be able to send message requests.
This helps take away all the stress and pressure that women feel on hookup apps.
SAFELY Badges
The most popular feature on HUD is SAFELY Badges. These are profile markers that show that you have tested and are completely STD-free. These badges will make you more popular on the app as users will feel safe participating in sexual activities with you.
We love that HUD knows that keeping its users safe is the appropriate and responsible thing to do.
The Bedroom
If you've ever been nervous about sharing your sexual desires and preferences with a new partner, The Bedroom is going to be your favorite feature. This is a place where you can share your sexual taste. When you view other users' bedrooms you will get a sense of the things they like so there are no surprises when the big moment comes.

Free vs. Paid HUD App Memberships
HUD's features make the site fun to use, but most of them are only available to users who pay for a premium HUD membership. Here is a quick breakdown of all the features available on free and paid accounts.
Free Membership Features:
Create a profile
Search other profiles
Message matches
Read posts about sexual safety and wellness
Paid Membership Features:
Message anyone
Gain Safely Badges
Customize and view Bedrooms
Utilize Endless Scrolling
Profile Blocking
Profile Rewind
Chat Requests

How Much Does HUD Cost?
| Membership Type | Membership Length | Monthly Price | Total Cost |
| --- | --- | --- | --- |
| Paid | 1 Month | $24.99 | $24.99 |
| Paid | 3 Months | $16.66 | $49.99 |
| Paid | 6 Months | $11.67 | $69.99 |
| Paid | 12 Months | $16.67 | $199.99 |

What Kind of Relationships is HUD For?
This is a bit of a difficult question to answer because HUD isn't really for any type of relationship. Instead, HUD is for adventurous people who are looking to find casual sex partners in their area. They do this by creating a space where it is acceptable and comfortable to talk about sexual needs and goals. Hookup sites can come off as smutty, but HUD is a respectable alternative.

The Bottom Line – Is HUD Worth It?
There are no apps out there that are quite like HUD. That alone makes them pretty worth it! Looking even deeper it becomes even clearer that HUD is a must-try for singles who are looking to find casual hookups while staying safe.
The premium membership, which is all but required to use the app's features, is a bit pricier than we'd prefer. However, the price feels more worth it when you consider that you aren't going to get the same features and approach to dating anywhere else.
The bottom line is, we think that HUD is a good choice for anyone looking to spice up their dating life without taking too big of a risk.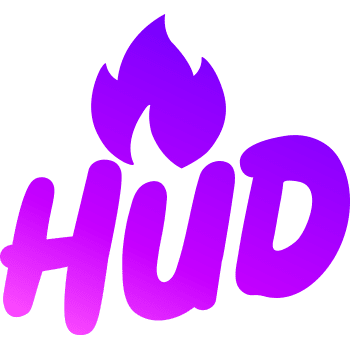 ---
User Reviews of the HUD App
HUD is a popular app with surprisingly middle-of-the-road reviews. Don't get us wrong, the app consistently scores almost 4 out of 5 stars, but there are some users who have strong opinions about HUD and what it has to offer. Let's take a look at some of the most common feedback from real HUD users.
Positive Feedback:
Free members can now message people they have matched with.
Users in large cities can get better results than on sites like Tinder or Bumble.
The openness around sex keeps things from getting awkward.
The HUD app is easy to sign up for and use.
Negative Feedback:
The pool of singles is too small in smaller, more rural areas.
The app crashes when trying to adjust the search radius.
There are not enough features available to free users.
If you set your gender preferences incorrectly, they are difficult to change.

HUD App vs. The Other Guys
HUD vs. Grindr
Before the HUD app, Grindr was the most popular hookup app on the market. The thing is, Grindr is exclusively available to men who are seeking other men for their hookups. HUD elevates that experience by creating a place where people of all genders and sexual orientations can find hookups.
HUD vs. OkCupid
HUD and OkCupid could not be more different. OkCupid is a casual site, but the main focus is on matching users for long-term romance. Another difference is that OkCupid is available on the web and on mobile devices. HUD is not an app for finding committed partners and it is only available as a mobile device.
HUD vs. Tinder
Tinder is one of the biggest casual dating apps on the market, but it isn't exclusively a hookup app. Additionally, Tinder doesn't do anything to advocate for safe dating or safe sexual behavior. HUD is open about being a hookup app and works to keep users safe through the use of badges that show users are free from sexually transmitted illnesses.

HUD Dating App FAQ
Which Forms of Payment are Accepted on HUD?
HUD is only available as an app, so will go through a mobile payment option. These include Google Pay (for Android users) and Apple Pay (for IOS users).
Can I Access HUDapp From My PC?
No. While you may be able to access some FAQs and privacy statements on the HUD website, your profile can only be accessed through a mobile device that has the HUD app downloaded.
Can Couples Use HUD?
Yes! HUD is a judgment-free zone and couples are welcome to join at any time. There is a special box during sign-up where couples can let the app know that they are seeking a third. This is important to make sure you are being shown to the right people in your search area.
Can I Block Users on HUD
Yes! HUD makes it easy to block users from their profile and their messages. Once a person is blocked they will not be able to reply to your messages or view your profile anymore.
How Do I Get a SAFELY Badge on HUD?
SAFELY is a company that offers STD testing. To get a SAFELY badge on your profile, you need to be tested through SAFELY and receive clean results from your STI/STD test. For more help on getting a SAFELY Badge, reach out to HUDapp's customer service team.