Have you read other reviews of Muslima and still don't know if it's worth it? We hear that problem a lot. See, most dating app reviews regurgitate the same old info, and it's often outdated. Fortunately, we took a different approach when creating our Muslima review.
We have tested and evaluated the entire site, from the sign-up process all the way to the matching system and quality of the members. After testing it out, we're ready to share everything we have found. Keep reading to find out if Muslima is right for you.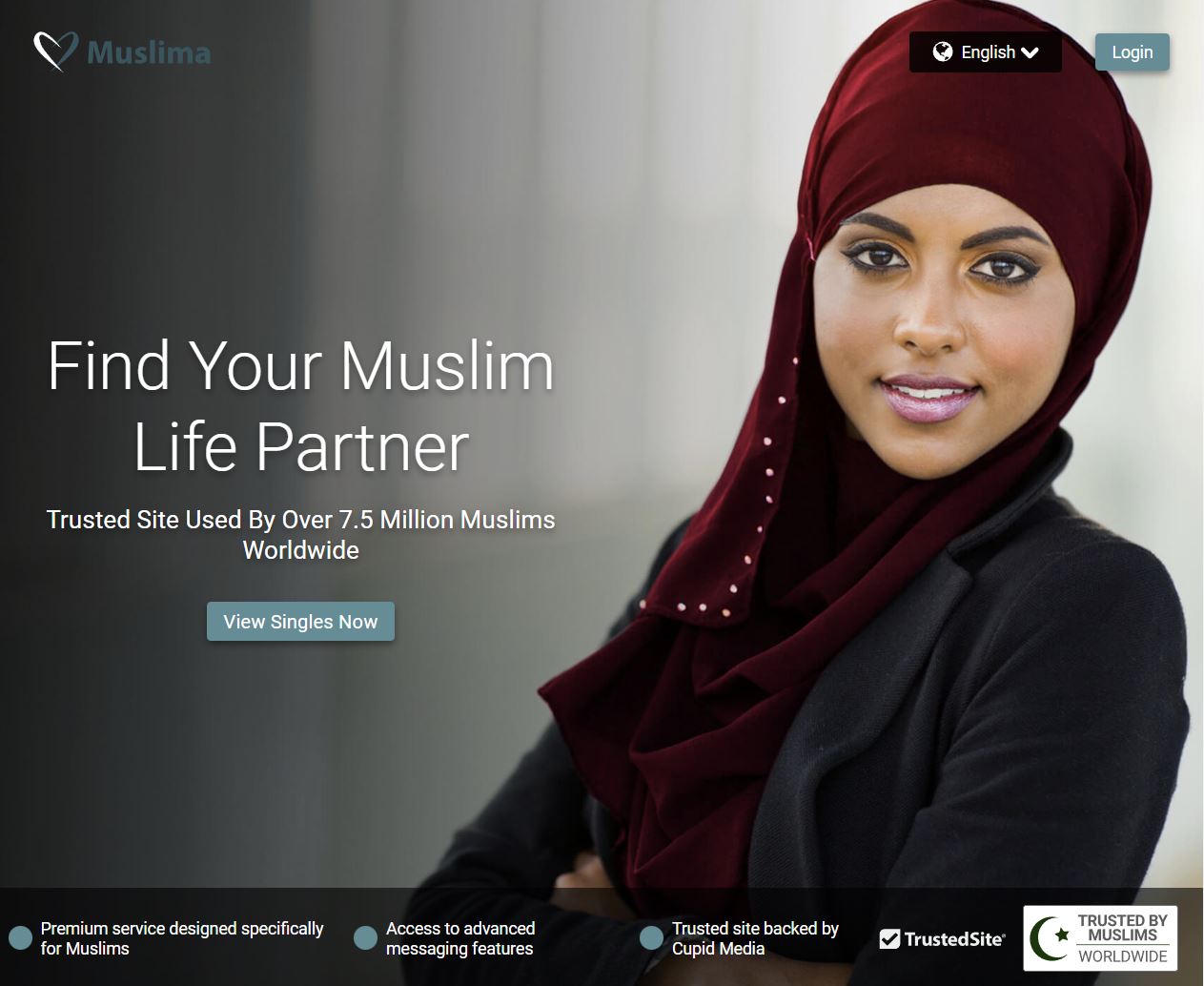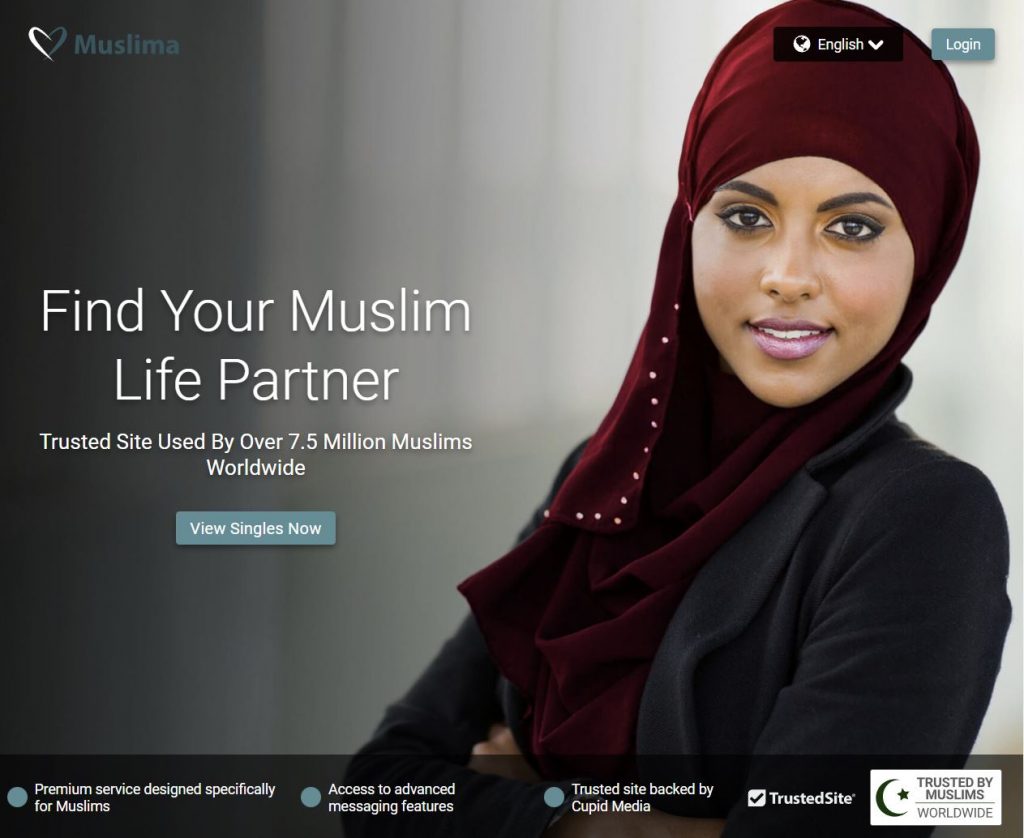 ---
Muslima App at a Glance
Overall Rating – 3.0/5.0
| | |
| --- | --- |
| Userbase | 7.5 million + |
| Sign-Up Time | > 1 minute |
| Membership Cost | Premium memberships start at $14.17/month |
| Payment Required? | No - free trial membership available |
| Avg. User Rating | 3.0/5 |
| Avg. User Age | From 25 to 40 |
| Gender Ratio | 64% men | 36% women |
| Free Messaging? | Yes (with paid members) |
| Video Chat? | No |
| iOS App? | Yes |
| Android App? | Yes |
| Web Friendly? | Yes |
| Support Options | FAQ, phone, email, mail |
| Launch Date | 2006 |
| Owned By | Cupid Media |
Is Muslima Right for Me?
As a niche dating site, Muslima is designed for a specific demographic. You know this is the right dating site for you if you're:
Pursuing a monogamous or polygynous relationship with another Muslim
Interested in halal dating
A single Muslim in the United States, Middle East, Europe, or elsewhere
It's also worth noting that most of the members use Muslima for international halal dating. However, you can also browse for singles in your local area if you'd like.
---
---
What is Muslima?
You probably know that Muslima is a Muslim dating app. However, it's hard to really understand the site without exploring its history and seeing what sets it apart. We're going to cover that, plus the pros and cons, in this section of our Muslima review.
Muslima History
When Cupid Media launched Muslima in June 2006, it was the 18th niche dating site in the company's portfolio. Other sites followed, bringing Cupid Media's total to 33 niche sites. You don't need to worry about Muslima getting lost in the shuffle. As one of Cupid Media's 11 core dating apps, it's been a priority since day one.
It didn't take long for Muslima to become one of the most trusted Muslim dating sites in the world. That reputation has allowed it to attract high-quality, motivated singles from the Middle East, the United States, and other countries.
Dating Group acquired Cupid Media in 2021, and it's shown the same commitment to Muslima. The membership base has now swelled to over 7.5 million people, and increased marketing efforts could bring in even more members soon.
---
What Makes Muslima Different?
We spent a lot of time using the site when preparing for our review of Muslima, and one thing quickly stood out. Muslima does an excellent job of keeping Islam at the forefront. Unlike some Muslim dating sites that are about casual dating, Muslima members engage in halal dating.
At the same time, Muslima helps members build genuine connections that lead to true love. Some Muslim dating apps forget about love altogether, so it's wonderful that people can find their soulmates on Muslima.
Muslima also understands that all Muslims aren't the same and helps members find like-minded singles. For instance, members can use robust search filters to find other Muslims with the same religious values, ranging from wearing a niqab or hijab to openness to polygyny.
We also noticed that Muslima does a better job at fraud detection than most dating apps for Muslims. It uses advanced machine learning and continuously monitors user activity to weed out fraudsters. By combining technology with manual reviews, this is one of the safest Muslim dating apps on the market.
---
Pros and Cons of Muslima
Pros
Large membership base spanning numerous countries
Most members are interested in finding spouses
Robust search filters
Instant message translation for Platinum and Diamond members
Option to create a profile for yourself, relatives, and friends
Cons
Some fake profiles, but the support team takes them down quickly
Free memberships have limited features
Some members aren't Muslim

How Does Muslima Work? – Features Overview
Muslima dating app reviews usually only cover the site's pros, cons, and basic features. However, we want you to be ready to sign up and use the site if you're interested. In order to make that as easy as possible, we're going to take you through everything from the sign-up process to the unique features.
Sign-up Process
Some dating sites require a big time investment to create an account, but not Muslima. If you have a few extra minutes, you can set up your account.
Start by going to Muslima's website and clicking "View Singles Now." Then, enter your first name, age, gender, and what you're looking for in a match. Finally, input your email and password to gain access to the site.
You can technically start using Muslima immediately, but we recommend filling out your profile completely. You'll need to access the drop-down menu and select the following:
Edit profile
Photos
Hobbies and interests
Personality questions
CupidTags
Complete each page, and then you'll be all set. It'll take around 20 minutes or so, and the extra effort will help you stand out on this dating app for Muslims.
---
Matchmaking Process
Free members have access to a basic matchmaking system that allows them to filter profiles by their match criteria. Due to the number of filters, you can whittle down your matches quite a bit. However, paid subscribers can access more search filters and an advanced matching system that includes Reverse and Mutual Matches.
Let's start by looking at Reverse Matches.
So, when you use the search filters, you'll find matches that meet your criteria. Reverse Matches are the opposite of that. You'll match with people if you meet their criteria.
While that might sound like a bad thing, we've heard of people having success with this method.
Even so, Mutual Matches are even better. When you get a Mutual Match, that person meets your criteria, just like when you use the search filters. However, you also meet the member's criteria, so you both check all the boxes.
Muslima doesn't have the most advanced matching algorithm around, but it works. You'll probably have to talk to a few members before finding "the one," but many people also walk away with friends. 
---
Numerous Search Filters
We're impressed by the number of search filters available on Muslima. You can filter members by practically everything, ranging from religion and cultural values to lifestyle. Plus, you can search for members who are or aren't willing to relocate for love.
---
Instant Message Translation
Many of the members hope to find Muslims in other countries, and some don't speak the same language. While that would be a dealbreaker on some dating sites for Muslims, Muslima is different.
You just need to upgrade to a Platinum or Diamond subscription, and Muslima will instantly translate your messages for you. Oh, and free and Gold members can use this feature when communicating with a Platinum or Diamond subscriber.
---
Priority Messaging
Lots of messages go back and forth on Muslima, but you can get to the front of the line with Priority Messaging. If you're a Diamond subscriber, Muslima will deliver your messages to the top of recipients' inboxes. Make the most of this feature by checking out some tips for sending the perfect first message on a dating app.
---
Rank Above Other Members
Muslima has more than 7.5 million members, so there's a lot of competition on this dating site. You can take a big leap ahead of those members by subscribing to a Platinum or Diamond plan. As a Platinum subscriber, you'll rank above the free and Gold members. Then, you can rank above everyone with a Diamond membership.

Free vs. Paid Memberships
If you've read other reviews of Muslima, you've probably heard that the free memberships are pretty limited. These plans let you do the following:
Use search filters to find matches
Send likes
Respond to messages from paid members
Translate messages when communicating with Platinum and Diamond members
Because free plans don't include many features, many people choose to upgrade to a Gold, Platinum, or Diamond subscription. Gold is the most affordable of the three and comes with four additional features.
---
If you upgrade to Gold, you'll be able to:
Send unlimited communications through instant messenger chat
Send messages to free and paying subscribers
Hide your profile and photos for enhanced privacy
Use the site without ads
The Platinum plan is the next option. It's a little more expensive but unlocks the following five features:
Double your profile space
Instant message translation
Rank above free and Gold members
Mutual and Reverse Matches
Exclusive search features
And finally, the Diamond plan is the most robust of the three. It includes all the previous features plus the following four:
Priority messaging
Rank above free, Gold, and Platinum members
Diamond icon to highlight your profile
Premium customer service

How Much Does Muslima Cost?
| Membership Type | Membership Length | Monthly Price | Total Cost |
| --- | --- | --- | --- |
| Diamond | 1 Week | $12.92 | $46.00 |
| Diamond | 1 Month | $26.00 | $81.98 |
| Diamond | 3 Months | $40.00 | $159.97 |
| Diamond | 12 Months | $80.00 | $319.98 |
| Platinum | 1 Week | $15.00 | $23.00 |
| Platinum | 1 Month | $30.00 | $46.00 |
| Platinum | 3 Months | $46.00 | $90.00 |
| Platinum | 12 Months | $92.00 | $180.00 |
| Gold | 1 Week | $26.67 | $20.00 |
| Gold | 1 Month | $53.32 | $40.00 |
| Gold | 3 Months | $81.98 | $78.00 |
| Gold | 12 Months | $12.92 | $155.00 |

What Kind of Relationships is Muslima For?
It doesn't get more serious than Muslima. The site is designed for Muslims who want to marry other Muslims. Because of that, members have the intention of marriage when getting to know each other. If they realize it's not a good fit, they move on and start looking again.

The Bottom Line – Is Muslima Worth It?
Yes! If you want to meet your Muslim soulmate and get married, Muslima is absolutely worth it. Between the unique features, the number of members, and the excellent support team, it stands out above the other Muslim dating apps.
And get this – you can try Muslima for free. Grab our free trial to Muslima to start dating.

---
User Reviews of Muslima
Muslima has an average rating of 3 out of 5 stars. However, the user ratings vary greatly based on the method used to access the app. For instance, it has 1.9 out of 5 stars on the App Store but 3.1 out of 5 stars on Google Play. Then, it earns a 3.9 out of 5 from web users.
We read all the Muslima reviews from users and want to share some of the common points. Check out what users have to say about this dating app for Muslim singles.
Search Options Tailored to Muslims – Members rave about the search filters chosen specifically for the Muslim community. These search filters are different from the filters used on Cupid Media's other sites.

Marriage-Minded Members – We were pleased to see numerous reviews from members who found their soulmates on Muslima. Many of them are now happily married.

Countless Options – Current and former members praise the site for opening them up to more choices than ever before. Many of them say their social circles are on the small side, so they normally can't be selected when dating. That changes on Muslima.

Glitchy App – This was the most common complaint we found when reading user reviews of Muslima. We're hopeful that Cupid Media will fix this issue soon so members will have a better experience. It's important to note that the website doesn't have the same glitches.

Some Fake Profiles – Muslima does a better job than most dating sites at detecting and removing fraudulent accounts. The system isn't perfect, though, so some catfish manage to sneak through. Even though that's an issue, many members say that the support team works quickly to remove scammers.

Limited Features for Free Subscribers – Free members say that it's hard to get much out of the site when only accessing the basic features. Most of them report having to upgrade before making any genuine connections.

Muslima vs. The Other Guys
If you've followed along on our Muslima dating app review, you know that we like the site. However, there's another big question left. How does it compare to other Muslim dating apps? We reviewed some of the top dating sites, and now, we're going to share our thoughts.
Muslima vs. Muzz
Muzz is designed to help Muslims connect with the intention of marriage. It has some cool features, including video profiles, video chat, and optional chaperones. While it's promising, problems like pop-up ads and ineffective matching put it a few clicks behind Muslima.
Muslima vs. SingleMuslim
SingleMuslim is marketed as a dating app for Muslims who want to find their forever partners. However, the app's full of scammers, so it's hard to find a genuine person here. And those scammers can be costly on top of annoying. Some members claim they upgraded their subscriptions so they could read their messages, only for the senders to disappear after they paid.
Muslima vs. Salams
Salams claims to be a marriage-minded dating app for Muslims, but many of the members want something casual. We've heard of members receiving inappropriate messages on this site, so we don't recommend it for Muslims interested in traditional marriage.

Muslima FAQ
Do Memberships Automatically Renew?
Yes, Muslima automatically renews paid memberships unless you cancel. Open up the settings menu and select "Billing" to cancel the auto-renewal.
How Can I Find Active Members on the Site?
You can search for members who are currently or were recently on the site by clicking "Last Active" next to "Order By" on the Matches page. This is a good way to connect with people who are available to respond to your messages.
Can I Use Muslima to Date Locally?
Yes, you can find local singles on Muslima. However, many of the members are looking for partners in other countries.
What Countries are the Most Popular on Muslima?
Muslima is open to Muslim singles around the world. However, most of the members are in the Middle East, the United States, and Europe.