Raya is one of the most exclusive dating apps out there. It has hundreds of thousands of people begging for access to the platform and yet doesn't need to advertise for attention. That's because their amazing users have spread the word about Raya and its interesting approach to high-end dating.
If you are interested in applying for access to this private dating platform, check out our in-depth review!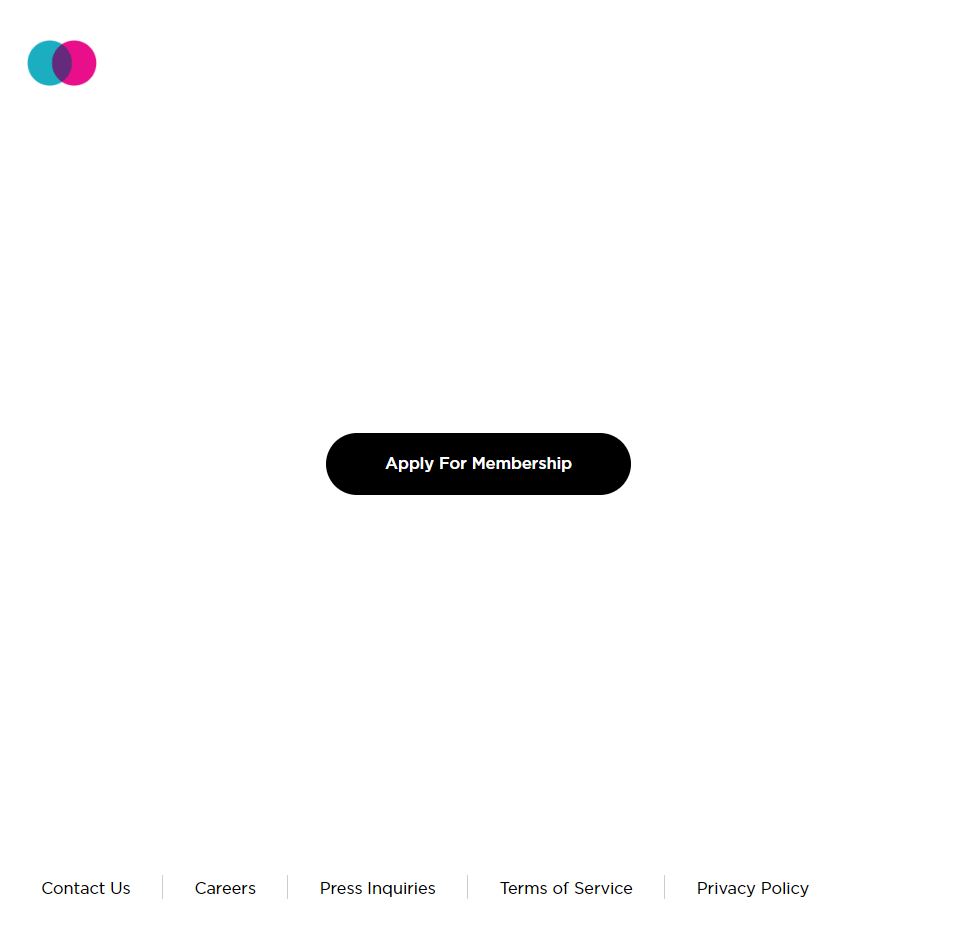 ---
Raya App at a Glance
Overall Rating – 2.8/5.0
| | |
| --- | --- |
| Userbase | 15,000 + |
| Sign-Up Time | 10 minutes |
| Membership Cost | Starting at $9.99 a month |
| Payment Required? | Yes |
| Avg. User Rating | 4.3/5.0 |
| Avg. User Age | 25-45 years old |
| Gender Ratio | 48% men | 52% women |
| Free Messaging? | No |
| Video Chat? | Yes |
| iOS App? | Yes |
| Android App? | No |
| Web Friendly? | App only |
| Support Options | Email |
| Launch Date | 2015 |
| Owned By | Daniel Gendelman |
Is Raya Right for Me?
Are you a well-known figure, celebrity, musician, entrepreneur, government official, or social media star? Then Raya is a perfect place to try online dating without the worry of running into fans, stalkers, gold diggers, etc.
Are you a regular person with a lot to offer or someone who wants to stop wasting time on expensive dating apps? Then Raya is good for you too! The application process is lengthy, but it doesn't hurt to let that play out in the background while trying other dating apps.
Still, many users aren't thrilled by the concept of waiting to be approved for a site with fewer singles than most other high-end dating apps. If that sounds like you, check out some of these elite dating alternatives:
Raya Dating App Alternatives
---
---
What is Raya?
Raya is a highly exclusive dating platform intended for elite singles who struggle to have a normal dating experience. The app has seen some of the world's top celebrities and helped them navigate online dating in a space where they can relax and meet interesting people.
Raya History
Raya was launched in 2015 and is the brainchild of Daniel Gendelman. The entrepreneur wanted to create a place where celebrities and notable figures could meet and find dates/ social connections without the stress that comes with public dating apps.
Since its creation, Raya has seen dozens of celebrity users including Hasan Piker, Lil Nas X, Channing Tatum, Joe Jonas, and more.
What Makes Raya Different?
The obvious difference between standard apps and Raya is the privacy aspect. Raya doesn't advertise itself and only accepts members after a grueling application process. Users can get fast-tracked membership through user referrals, but most users wait months to gain access to the platform.
One difference that really makes Raya stand out is their intense moderation. The platform does not play when it comes to user security. Once you get on the site you are required to follow a very strict set of rules regarding the privacy of other users.
The chats are all encrypted and screenshotting/ screen recording are strictly forbidden. In fact, if you attempt to screenshot on the app you will get an immediate notice reminding you of the rule and threatening to ban your account. Do it again, and you can kiss your account goodbye.
---
Pros and Cons of Raya
Pros
Inexpensive membership costs
All members are high quality
Integrated chat and video messaging
Incredibly attentive moderators
A true sense of privacy and security
Streamlined interface that is simple to use
Only pay for a membership after you are approved
Cons
Only available on IOS
Can take months to get accepted (if you get accepted)
Less users than traditional dating apps
Lots of high-quality competition
Users may not be in your local area

How Does Raya Work? – Features Overview
Many users get worried that Raya is too modern and complicated to use, but it really isn't! The only part of using Raya that is unique is the signup process. If you can make it through the hoops of applying and gaining access, you will definitely be able to use the site.
You will meet users in a traditional manner. You will receive matches based on your profile and message people on the app. You can also video chat through the app.
This is essentially the same for the Social and Work sections of Raya. You will meet people the app thinks you'll find interesting and message them directly from the platform. It is very straightforward.
One thing that Raya does a bit differently is require users to link a video of their Instagram photos. It is essentially a slideshow of your pics set to music. Though this rule may have changed, at one point this was a requirement to have a profile on the app.
If you don't have an Instagram or know how to use one, the app offers thorough instructions on how to create and utilize the platform.
Signup process
The waiting period to get approved for a Raya dating app membership is super long, but the actual application process shouldn't take more than 10 minutes! 
First, you will need to download the app to your IOS device. You can find it by searching in the Apple App Store, or by going to the Raya app website and clicking the signup link (this will redirect you to their page in the app store).
From the app's home page, click on the option labeled "Apply for Membership."
You will be asked to confirm some information, including your phone number. Then, you will need to fill out a questionnaire with information about your career, hobbies, appearance, dating goals, identity, and more.
Once you finish your application, all you can do is wait for a notice letting you know if you are approved or denied. You can check up on your application status by clicking the "Check Application Status" button on the app's homepage.
Matchmaking Process
One mode of Raya is the dating mode. When you are in dating mode, you will be matched to singles with similar interests or whose search parameters include your account. The search algorithm is fairly straightforward because there are only so many members to search through. If things were to get too intricate, many users would never get a match!
Unique Features
Over the last few years, Raya has integrated a feature that provides three modes of operation on the site. Dating mode is the traditional option. It allows users to find other singles who may be interested in them.
The second mode is called "Social," which acts much more like a private Instagram. This lets users make friendly connections without the leering eyes of the general public.
The third mode is called "Work." This mode is meant for networking and expanding on your professional acquaintances.

Free vs. Paid Raya Dating App Memberships
Unlike other sites, there is no free version of Raya. Unless, of course, you count the weeks of waiting for membership approval. That time is completely free.
All joking aside, the app doesn't allow just anyone to join, so there is no need for a free membership incentive. The paid membership is low-cost, but that's as good as it gets when it comes to price and potentially trialing the platform.
The paid membership (which, again, is the only membership) includes access to all chat features, video messaging, high user security, all three app modes, attentive moderation, and more.

How Much Does Raya Cost?
| Membership Type | Length | Monthly Price |
| --- | --- | --- |
| Member | 1 month | $9.99 |

What Kind of Relationships is Raya For?
Raya is for any kind of relationship you want!
Dating mode is perfect for both casual and serious dating. Just let others know what you are looking for through your dating bio!
Social mode is great for meeting friends and creating lasting connections with those who pop up in your feed. It's like Facebook but with less drama, screenshotting, and attempts at canceling careers.
Work mode lets you meet business acquaintances and can help you to open doors that can advance your career. It has something of a casual, Linkedin vibe.
So, depending on what you are seeking, The Raya dating app can help you find it. You can even change your mode spontaneously, which means you can meet lovers, friends, and business associates all in the same place! 

The Bottom Line – Is Raya Worth It?
Listen, if your goal with Raya is to sign up and meet the person of your dreams tomorrow, then the app isn't for you. The sign-up process is long, the user base is smaller than other sites, and you might just end up making friends at first.
We'd hate for you to be disappointed after signing up, but using Raya takes time, even if you are recommended by an active user.
However, if you are someone who is okay with taking time to make interesting connections, then Raya is definitely worth it. The monthly cost is low and the app options are incredible. When a dating app can also help you advance your career, it's not something you want to pass up.
---
User Reviews of Raya Dating App
The Raya Dating App has a shockingly high user score through the Apple App Store. The overall rating is 4.3 and positive reviews often say the same thing: The users are much more interesting, attractive, and successful than on traditional dating apps.
Those who have reviewed the app poorly are either complaining about not being approved for a membership or have issues with the small user base and running out of matches over time. It seems that if you don't strike hot in the first year, you start to run out of new people to meet.
We do want to point out that Raya doesn't currently have any TrustPilot reviews, which means that it can be difficult to get a well-rounded view of user experiences.

Raya vs. The Other Guys
So, by now you should have a pretty good idea what Raya is about, but how does it compare to other dating sites? For a fair comparison, we've chosen three other "elite" dating platforms to see how they stack up with Raya.
Raya vs. EliteSingles
EliteSingles is an elite dating app that allows access to most users. This takes away the privacy aspect. Most high-end users prefer Raya's privacy, but the increased number of users on EliteSingles means you are more likely to get matches and go on actual dates.
Raya vs. The League
The League is another popular dating app for high-end users. The League also uses a waiting system for applicants, but has the added feature of paying for advanced acceptance. Many see this as negating the positives of the waitlist and creating a space where fans and clout chasers can essentially pay to harass elite singles.
Raya vs. Lox Club
Lox Club is a new elite dating app for high-end, Jewish singles. The religious factor is a major difference between Lox Club and Raya. Additionally, Lox Club doesn't have a monthly charge option and prices range between $36 and $96 for a membership

Raya Dating App FAQ
If I am Banned from Raya, Can I Reapply?
Once you have been banned from Raya, you will not be allowed to create a new account. Your number and email will be blacklisted along with your general details. So, even if you change your contact info to reapply, your application is unlikely to be approved for a new membership.
Can a Friend Refer me to Raya?
Yes! Members and Ambassadors can refer a friend to the site for a faster approval.
It Has Been Months, How Do I Know if I Am Still Under Review for Membership?
If you want to know your application status, follow these simple steps:
Open your Raya App
Click the link labeled "Check my Application Status"
You may need to enter your phone number for verification
View your status
Will I Be Charged Each Month I Am Waiting for Membership Approval?
No! Raya won't charge you during your application period. Once you are approved and set up your profile, Raya will begin charging your monthly fee.
Why Am I Not Being Shown Famous People in My Matches?
Having a Raya membership does not mean you are guaranteed to meet famous singles, only elite singles. If you are a member from the middle of Idaho, you are unlikely to be matched with movie stars living in Los Angeles.
Why Am I Only Seeing People Who Want to Network on My Raya Account?
Raya has three modes: dating, social, and work. If you are seeing others that are looking to network, you are likely in work mode. You can change back to the traditional dating mode in your settings.