Let's face it. Most mainstream dating apps don't go out of their way to welcome plus-sized singles and people that love them. Sure, they don't set weight limits, but swiping culture is hard on people with a few extra pounds.
But when WooPlus hit the scene, it promised to change that. The app set out to create a safe, judgment-free space for singles. Weight is just a number on here, so the members form genuine connections.
So, that's the promise, but does it deliver? We set out to answer that question and dug up all kinds of info during our research. Check out what we discovered, so you'll know if you should swipe left or right on WooPlus.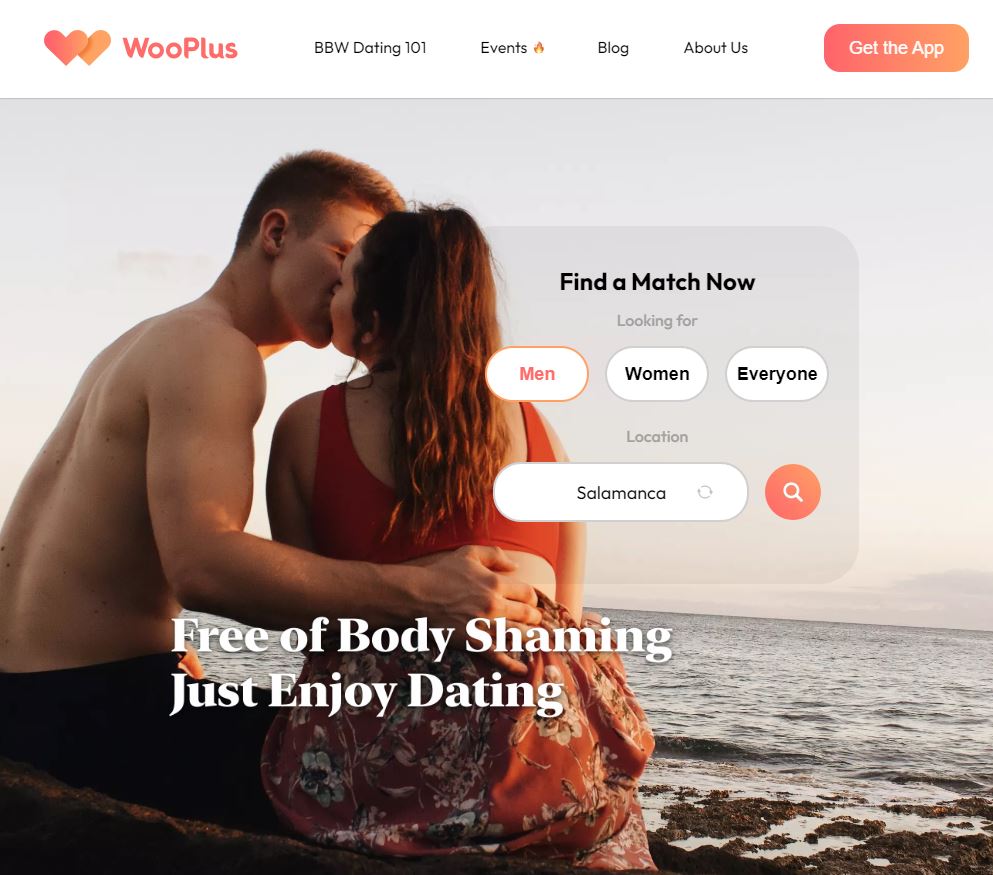 ---
WooPlus App at a Glance

Overall Rating – 4.5/5.0

| | |
| --- | --- |
| Userbase | 500,000 active a week |
| Sign-Up Time | 3 minutes |
| Membership Cost | Premium memberships start at $3.75 a month when billed annually |
| Payment Required? | Yes, but free trial available |
| Avg. User Rating | 4.5/5.0 |
| Avg. User Age | 25-44 |
| Gender Ratio | 64.9% men | 30.56% women |
| Free Messaging? | Yes, but limited |
| Video Chat? | No |
| iOS App? | Yes |
| Android App? | Yes |
| Web Friendly? | No |
| Support Options | Email and feedback through the app |
| Launch Date | 2015 |
| Owned By | Neil Raman |
Is WooPlus Right for Me?
WooPlus is fun, interactive, and free of the drama you'll find on mainstream apps. With around 500,000 active users each week, you can find singles that are into casual dating or looking for long-term love. And since it's a plus-sized dating app, you'll stand out for your personality instead of your weight.
That's why it's such a great fit for all plus-sized singles. No matter what you're looking for, you can find it here. And you can do that without dodging insults or feeling invisible.
Do you need another reason to sign up for WooPlus? The free membership has tons of features, so you can start looking for love without busting out your credit card.
---
---
What is WooPlus?
WooPlus is a niche dating app made specifically for plus-sized singles and people that love them. It's so robust that it can stand up to eHarmony, EliteSingles, and other top apps, but it couldn't be more different. Instead of getting lost in the shadows on a mainstream app, you can be the star of your own dating adventure on WooPlus.
WooPlus History
Imagine what it would feel like if you had some trouble dating, so your brother designed an app just for you? Well, that's what happened with Neil Raman's sister.
So, let's back up a bit…
Raman sat on the sidelines while his plus-sized sister tried her hand at online dating. Even though she was a good catch, she kept getting passed over. He couldn't figure out why, so he did some research. And that's when he found that plus-sized singles deal with a lot of harassment on mainstream dating sites, and even when that doesn't happen, they aren't likely to get dates.
Not one to just accept it, he took matters into his own hands and created WooPlus for plus-size singles. That was back in 2015, and the app has evolved a lot since then. No matter how many features it adds, it stays true to Raman's vision of a harassment-free, safe space for plus-sized singles.
What Makes Woo Plus Different?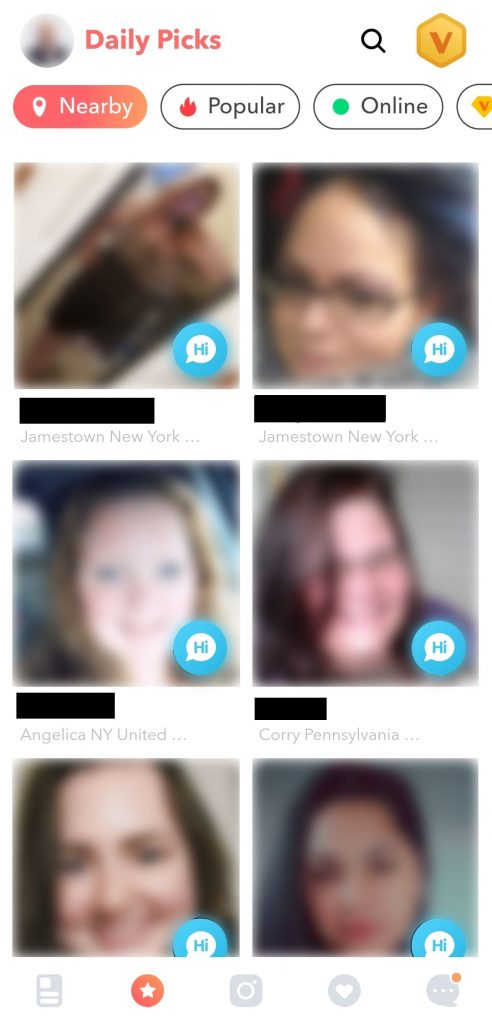 WooPlus is a rarity in the online dating world. It embraces the curves, so users feel empowered. And while that's the biggest difference between WooPlus and other dating apps, it stands out for other reasons as well.
For starters, it takes a less is more approach to dating. WooPlus sets card-swiping limits for members so they can only like or dislike so many profiles a day. You can double the number of swipes with a paid membership, but there's still a hard limit.
This might give you pause, but we love the limits. Fewer swipes mean more meaningful connections and less risk of ghosting. Plus, when someone connects with you, you know they aren't juggling 1,000 other guys or gals, too.
And maybe even more impressive, we love the fact that WooPlus gives free members access to tons of features. It even has options for messaging other singles without paying for a membership. While you'll get even more by paying, we think you can find your match without entering your credit card info if you want.
Pros and Cons of WooPlus
Pros
Well-designed and easy to use
Robust features for free and paid users
Zero-tolerance policy on harassment
Supportive, fast-acting customer service team
Diverse members looking for casual dating and long-term connections
Flash Chat, Moments, and other features make it fun to use
Profile verification option
Cons
Some users harass members before getting kicked off
Fewer users than mainstream dating apps
No web version

How Does WooPlus Work? – Features Overview
If you've used any niche dating apps, you probably expect a basic website with a handful of members. But WooPlus is anything but basic. Check out how it works and what makes it a cut above other dating apps.
Signup process
You don't need to set aside much time to sign up for WooPlus. In fact, you'll be browsing for singles in just a few minutes.
First, you'll need to download the WooPlus dating app on your Apple or Android device. If you don't want to search in the app store, head to the WooPlus website and click "Get the App." Then, it'll provide a QR code so you can get started.
You'll need to provide some basic info when creating your account, including who you wish to meet.
You'll also answer some short questions as part of your profile, such as "I'd love if my partner…" It'll only prompt you to answer one question when signing up, but you can go back to your profile to answer some more.
Even if you do that, you'll be good to go in three or four minutes. And then it'll be time to start dating!
Matchmaking Process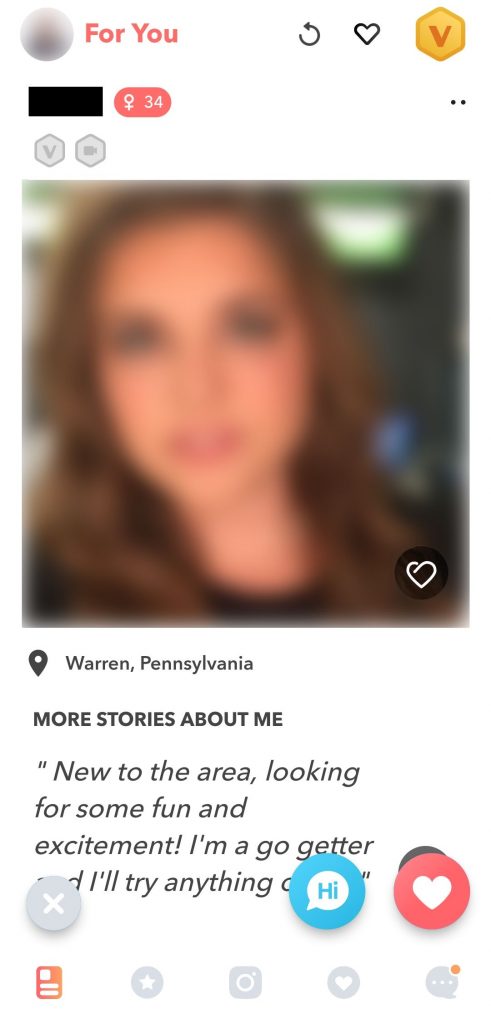 WooPlus is a location-based app, and it accesses your GPS data each time you open it. Then, it connects you with nearby matches based on your preferences.
If you're unhappy with your matches, you can take matters into your own hands by using advanced search filters to find more users. As a free member, you can set one advanced search filter, such as height, body type, and religion. Now, if you upgrade, you can set as many filters as you want, allowing you to bring back high-quality matches.
Unique Features
WooPlus has some unique features you won't find on other dating apps. Let's dive into some of our favorites, so you'll get a better idea of what you'll get with a membership.
Flash Chat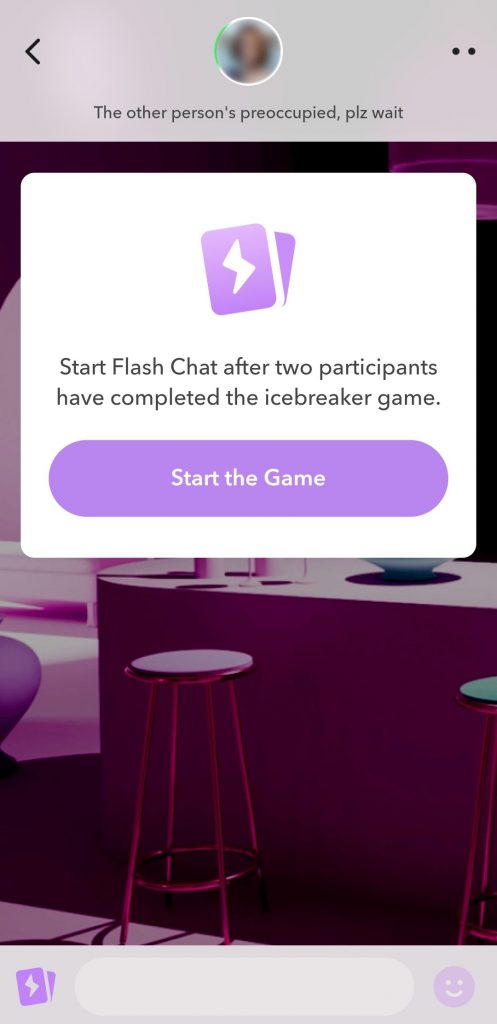 Do you have trouble reaching out to matches? It's not that you don't want to chat, but you can't help but feel a little nervous. Well, WooPlus is all about empowerment and has come up with a way to reduce the first-chat jitters.
It's called Flash Chat and is available to free and paid members. If you opt-in, WooPlus will send you and another member an icebreaker question. After you both answer the question, you can start chatting.
But you can't keep the convo going forever. Your chat will expire in 12 hours, so set aside some time to get to know the person before the time runs out. And you'll want to exchange at least five messages during that time so you can see the member's profile photo.
Moments
While most apps stick to dating, WooPlus is also like a social network, thanks to Moments. You can use this feature to upload selfies on the go, and other members can like and comment on them. It's a lot like Instagram and provides yet another way to connect and have fun on the app.
But don't worry if you don't feel like uploading your own pics. You can also browse Moments from other users. Just scroll through the selfies and comments to see if anyone grabs your interest.
Emoji Challenge
WooPlus added another unique feature into the mix in 2021 with the Emoji Challenge. Once you upload a profile pic, you can take the challenge. You'll record a video inside of the app, mimicking the emojis that appear on your screen. After reviewing the video, WooPlus will give you a badge to let other users know you're the real deal.
And while that's a fantastic way to show people that you're who you say you are, we also recommend looking for badges when searching for singles. After all, why get catfished when it's so easy to meet verified singles?

Free vs. Paid Memberships
You can use WooPlus for free or upgrade to a VIP membership. And while the VIP membership unlocks a lot of features, we're impressed by everything that comes with a free account.
As a free member, you can:
Browse matches
Search based on preferences
Set one advanced search filter
Say "Hi" to members
Connect with Flash Chat
Interact on the Moments tab
But as much as we like the free version, we have to admit that it's worth upgrading to a VIP membership.
With the paid membership, you can:
Send unlimited messages
See who liked your profile
Use all the advanced search filters
Restart your expired matches and get rid of the match countdown
Get twice as many matches each day

How Much Does WooPlus Cost?
| Membership Type | Length | Total Price | Price Per Month |
| --- | --- | --- | --- |
| VIP | 1 months | 18.99 | 18.99 |
| VIP | 6 months | 58.99 | 9.83 |
| VIP | 12 months | 98.99 | 8.25 |

What Kind of Relationships is WooPlus For?
WooPlus has a large database of members with varied relationship styles. Do you want a casual relationship without the strings? Or maybe you're hoping to match your way to marriage. Regardless of what you're searching for, you can find a compatible partner on WooPlus.

The Bottom Line – Is WooPlus Worth It?
WooPlus stands out in pretty much every category. The verification system makes it easy to avoid catfish and scams, and the user base is active. Plus, the customer support team takes its zero-tolerance policy against harassment seriously and quickly gets rid of people that don't play by the rules.
We also love the quality of the matches and the high success rate. It's clear that plus-sized singles find what they're looking for on WooPlus.
After our in-depth research, we highly recommend this app for plus-sized men, women, and people that love them. It has all the bells and whistles you want with an online dating app, minus the harassment. If you want to connect on a deeper level (and have fun at the same time), you're going to love WooPlus.
---
User Reviews of WooPlus
We've been reviewing dating apps for a long time, and negative user reviews are normal. As they say, people only leave reviews if they're really happy or incredibly dissatisfied. And that's why we're so impressed by WooPlus's user reviews.
It's accumulated lots of five-star reviews on the App Store and Google Play. Over and over, members praise the apps:
Large member base, even in less populated areas
Match quality
Fun features, even when using a free account
Fantastic customer support team
And here's something else that stood out to us…
The members love it, whether they use the free or paid version. Now, that's not something we don't see very often.

WooPlus vs. The Other Guys
WooPlus vs. LargeFriends
LargeFriends is WooPlus's biggest competition, and we like the way it lets users send winks and likes without paying for a membership. Still, you'll need to upgrade to do much with this app, and it's more expensive than WooPlus. We recommend sticking with WooPlus if you want to meet your match without going over your dating budget.
WooPlus vs. BBWCupid
If you're looking for singles in your local area, BBWCupid isn't for you. While WooPlus gives you access to tons of guys and gals nearby, most of your matches on here will live across the globe. That's why we're giving BBWCupid a hard pass.
WooPlus vs. VPlus
VPlus looks like a dating site from the past, with basic features and an unappealing design. We also weren't impressed by the number of members in our local area. Add in the fact that the dating site doesn't use a matching algorithm, and we've decided to swipe left on this one.

WooPlus FAQ
How Much is a WooPlus Membership?
You can do quite a bit with a free membership on WooPlus. However, if you want to upgrade, you can buy a one-, three-, or 12-month membership. Each membership comes with the same features, but the monthly cost decreases when the duration increases.
But don't worry if you're not ready to commit to a three- or 12-month membership. We were pleasantly surprised to find out that the one-month membership costs a lot less than many other dating sites out there.
What's the Success Rate on WooPlus?
If you're searching for a real connection, you want to use an app that gets results. Fortunately, WooPlus stands out regarding its success rate. According to the dating app, 91.4 percent of WooPlus members reported a successful first date after meeting on the site.
And those dates weren't just one-offs. Seventy-six percent of the members said they'd go for a second date. With numbers like these, WooPlus is clearly something a little bit different.
Do You Have to Be Plus-Sized to Use WooPlus?
While most of the members are plus-sized, WooPlus is open to all body types. In fact, many people refer to it as a dating app for plus-sized people and those who love them. Regardless of body type, all members must be kind, respectful, and welcoming. If you check those boxes, you're welcome to sign up.