LGBTQ+ community has long been underrepresented in the online dating scene, which also means that it has a lot of potential to grow. In comes Zoe, one of the newest additions to the handful of dating apps that specifically meet the needs of lesbian women.
In less than 5 years since its launch, Zoe's simple and common interface has garnered interests among the community where women seek other women, turning it into one of the most popular lesbian dating apps around with over 3.9 million users.
Just what makes Zoe so enticing to the lesbian community and what kind of relationship does it foster? Read on for our honest review of the Zoe dating app to find out more.
---
Zoe Dating App at a Glance

Overall Rating – 4.1/5.0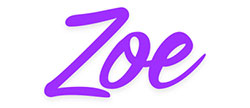 | | |
| --- | --- |
| Userbase | 3.9 million + |
| Sign-Up Time | Under 5 minutes |
| Membership Cost | Starting at $9.99/month |
| Payment Required? | No - free trial membership available |
| Avg. User Rating | 4.3/5 |
| Avg. User Age | 20 to 35 years old |
| Gender Ratio | 0% men | 100% women |
| Free Messaging? | Yes |
| Video Chat? | No, but you can send videos |
| iOS App? | Yes |
| Android App? | Yes |
| Web Friendly? | No - App Only |
| Support Options | FAQ page, chat function, and email contact |
| Launch Date | 2018 |
| Owned By | Surge Gay App / Cosmic Latte s.r.o. |
Is Zoe Right for Me?
Zoe is a niche dating app solely for women only. Men can walk away now. In a dedicated space where women can express their interest in other women freely, knowing they have the same inclination, Zoe is perfect for those who are exploring their orientation and fresh into the lesbian dating scene.
While it may not have as many users as HER, the user base is growing quickly, especially with its clean and simple interface, which makes it easy to get the hang of. Also, Zoe allows you to send and receive messages for free, once you've matched with another user, hence both of you can communicate with each other, even without being coerced into paying for the feature. Therefore, with its low barriers to entry, Zoe is great for beginners in the lesbian circle, as seasoned users may find the profiles and selections within the relatively new dating app limiting.
---
Contents of Our Zoe Dating App Review
---
What is the Zoe Dating App?
Zoe is an up-and-coming lesbian dating app that was launched in 2018, and already has over 3.9 million users, with 16 million messages sent on a monthly basis. It also prides itself in being the world's best ranked dating app for queer women, with consistently high overall rating of 4.5/5 on Apple App Store and Google Play, thanks to the quality of profiles that the app is attracting and how easy it is to use the app.
Zoe History
Launched only in 2018, there isn't a lot of information on Zoe's history, but it is owned by Surge Gay App s.r.o., registered in Czech Republic, by the same people who own Surge, a gay app that was launched in 2015. Their parent company is STRV, a software engineering company founded by David Semerad, Lubo Smid, Martin Stava, and Pavel Zeifart, based in Prague, Czech Republic. They have since rebranded their portfolio of LGBTQ+ dating apps under Cosmic Latte in 2021.
What Makes Zoe Different?
As one of the few dating apps specifically catering to all-female users, Zoe stands out by being the newest, hence is able to incorporate tried-and-tested features with high appeal to its users. One of which is the quick and fuss-free sign-in process, allowing new users to be able to access its features almost effortlessly, although there's an option for profile verification as well. Another common feature is the browsing of individual profiles and swiping right to express your interest.
Zoe also places a large emphasis on personality matches, providing simple yet indicative personality questions for you to answer, thereby comparing your compatibility percentage with your potential matches. Having access to the answers to these questions as well as the compatibility percentage for reference, it provides users better insights to the personality of their potential match, before matching.
Pros and Cons of the Zoe Dating App
Pros
Simple, intuitive interface for easy navigation and sign-up
Profile verification status provided to limit fake profiles
Personality questions to customize your profile and preferences
Send and receive messages and videos for free once there's a match
Cons
Although growing, it still has a relatively smaller pool of users as compared to HER, hence one may often run out of profiles to browse, especially in the rural areas
Unable to access via web browser, as it's app only
No video chat functionality
Unable to view who liked you unless you're a paid member

How Does Zoe Work? – Features Overview
Founded by a team of software engineers, Zoe's functionalities have taken into account the user experience with a straightforward interface that is intuitive to navigate. You can indicate your preferences in your profile and narrow the search options by age or distance, so that the app can feed you profiles that better suit your needs.
Profiles in your feed are presented in a carousel to facilitate the swiping for interest. Once you've matched with another user, Zoe opens up its chat function for the two of you for free, so it's possible to establish a relationship with just a free account on Zoe.
Signup process
Signing up for Zoe is easy and takes you less than 5 minutes to complete the process. Simply follow the steps below:
Download the app from the Apple App Store or Google Play.
Create an account via Facebook/Instagram or email.
Fill in your first name, email, password, and birthday.
Upload your profile photos (up to 6) and ensure it's clear enough to see your whole face.
Enable push notifications and access to your location, and you're all set!
As you proceed to fill up your profile, you may choose to verify it by taking a photo in the same pose as the picture that the app has suggested.
Matchmaking Process
You may begin to set up your profile by uploading your photos, answering some questions on your personality and appearance, and indicating your preferences. After which, you may browse through the users on your feed, swiping right to express your interest. You can also narrow the distance and age range to filter the users on your feed.
Interestingly, you will be able to see your compatibility percentage with the other users, based on lifestyle, dating, and fun, which may guide your swiping process. Upon matching with another user, any one of you may initiate a conversation with the other and start to get to know each other.
Unique Features
While most of Zoe's features are not unique, they are precise to meet your needs without redundant features to complicate the matching process. For example, there are only two filters on age range and distance that you can apply to the profiles you're seeing on your feed. As there aren't too many users to sieve through on this app yet, these minimal filters may be sufficient, or you may actually see an end to the profiles on your feed. If you're a premium user, however, you will also get to select the location of the profiles you'd like to see all around the world.
While browsing through the profiles and swiping on them in the way you would on Tinder, a premium user can also send up to 5 power messages a day to those who have yet to like them. One distinctive feature that the app has is its ability to provide you a compatibility rating, in terms of lifestyle, dating, and fun, on the profiles you may be interested in. This may help you to look past physical appearance and decide if your personality matches the other users as well.

Free vs. Paid Memberships
Zoe's basic features that come with the free account ought to be sufficient for you to browse, match, and chat with the women of your interest. For example, as a free user, you'll get to:
Set up and complete your profile by uploading profile photos, filling in a personality questionnaire, and indicating your preferences
Browse and like other users
Apply age and distance filters on your feed
Chat with users with whom you've matched
Send videos and photos to those whom you've matched via the chat function
Nevertheless, Zoe's premium features are interesting and serve to enhance your chances for a match too. With its paid features, you can also:
View users who've liked you before you like them
Review your browsing history and change your mind on your swipes anytime
Send up to 5 power messages a day to attract the attention of users who have not liked you yet
Update your filter to indicate the specific location of the women you'd like to meet
Browse in private by only allowing profiles you've liked to see you and your profile
Use stickers to enliven your chat with a match
Create a photo album with unlimited photos to upload on
Access the other users' answers to the personality questionnaire beyond the ratings

How Much Does Zoe Cost?
| Membership Type | Length | Total Price | Price Per Month |
| --- | --- | --- | --- |
| Premium | 1 month | $15.99 | $15.99 |
| Premium | 3 months | $38.99 | $12.99 |
| Premium | 12 months | $119.99 | $9.99 |

What Kind of Relationships is Zoe For?
Zoe's ease of use makes it a useful dating app for lesbians seeking a casual relationship, or even friendship within the queer circle. On the other hand, its personality matching process increases the likelihood of establishing a deeper, meaningful relationship. Regardless of which relationship you're looking for, even if you're not sure of it, as long as you're a female, seeking for the companionship of another female, Zoe may be a good platform for you to explore and get started.

The Bottom Line – Is the Zoe Dating App Worth It?
At the end of the day, Zoe is a community built for women. It's cosy, intimate, and provides a platform to show you that you're not alone in your preference for women. Unlike most heterosexual dating apps, the relationship you seek on Zoe may not always have to be about love, it can be about friendship, companionship, and even camaraderie. If this is the community you wish to be a part of, Zoe is worth your time and interest.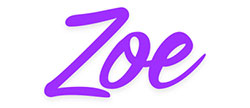 ---
User Reviews of Zoe
With a rating as high as 4.5/5 on Apple App Store and Google Play, Zoe seems to be a favorite among its users. Many appreciate how easy it is to use the app due to its simplicity without time-consuming questionnaires to fill and complicated features to navigate, while others find the compatibility ratings in lifestyle, dating, and fun, useful as a reference point. There are also compliments for Zoe's moderators, so you know you have someone to count on if you encounter any issue on the app.
The not-so-great reviews are mainly on the limited number of users on the app, especially when narrowing the distance, and also the fake profiles that continue to find their way into the app, creating distrust in some users.

Zoe vs. Other Lesbian Dating Sites
There aren't many online dating sites around that are solely for lesbians, but existing dating sites are beginning to include the LGBTQ+ community within their target audience. Let's compare Zoe to a few other alternative dating sites and see how it matches up.
Zoe vs. HER
Comparing Zoe with HER is like comparing David with Goliath, with the latter having a much larger user base due to its earlier start. HER is also trying to do a lot more than just facilitating online dating, as it extends its service to organizing physical parties in cities worldwide as well. Therefore, HER's extensive features may be more difficult to navigate, as compared to Zoe's clean and sleek interface.
Zoe vs. Pink Cupid
On Zoe, you get to browse through the profiles in a carousel-like manner, viewing each of them individually and deciding if you like them by swiping, much like Tinder. Pink Cupid, however, offers you a full view of all the main profile photos of your matches on one page, so you get to pick the face that attracts you and click into their profile to see if you like what you see. If you prefer to manually filter your search options and select the users you may be interested in getting to know further, Pink Cupid may be suitable for you.
Zoe vs. OkCupid
While OkCupid is not specifically catered for the LGBTQ+ community, the popular app has widened its scope to include more gender and orientation options for LGBTQ+ people to find their match on the app. By comparison, OkCupid has a much larger and varied pool of users, however, Zoe's niche and focus on women may be much appreciated within the lesbian community.

Zoe Dating App FAQ
Is Zoe suitable for single women seeking long-term relationships?
Yes, of course! In fact, it appears that most women on Zoe are looking for a serious, committed relationship, instead of flings.
Can I sign up for Zoe for free?
Yes, you can sign up for a free account on Zoe, and it doesn't require your credit card details either. While it's possible to chat with other users without a premium account, paid features may offer you better quality matches and increase your likelihood of finding matches.
Can I cancel my premium account on Zoe at any time?
Yes, you can cancel your premium account at any time, but you won't receive any refund for the remainder of the period you've subscribed to. You will also need to cancel via the payment method you've selected, either by Apple Pay or Google Pay, and not through the Zoe app itself.
Are there fake accounts on Zoe?
No matter how stringent the verification process may be, there may still be fake profiles on any online dating sites you encounter, although Zoe does seem to have fewer of such cases, as compared to other major dating sites. While on these platforms, individuals should always remain vigilant and cautious, especially with regards to disclosing personal information.