When it comes to Asian dating, there is no shortage of options. However, finding quality Asian dating apps—that's another story. For some reason, companies love to produce cookie-cutter dating apps that have no great features, small userbases, and just don't do anything to help Asian singles have success meeting the people they want.
But that doesn't mean there aren't some great options out there! In this guide, we're going to show you the best Asian dating apps designed for singles who want serious dating, committed dating, or casual dating. If you're ready to get started with Asian dating apps that can truly deliver on quality, let's get into it.
6 Best Dating Apps for Asians
---
1. eHarmony

When you're looking for the leader in Asian dating, there is no name as good as eHarmony. With literally millions of members, the app is one of the most known locally in the US and also abroad. While not all the singles on eHarmony are Asian, you can easily select "Asian/Pacific descent", "Korean", "Japanese", or "Chinese" in your preferences if that's all you're looking for. But if you're an Asian single yourself looking for people from any other ethnic backgrounds you have that option too.
And did we mention that eHarmony is already responsible for over 2 million marriages and counting? This is the best Asian dating app if you're looking for a serious relationship.
---
2. Elite Singles
According to the National Center for Education Statistics' most recent study, Asian Americans have the highest percentage of the population who hold a Bachelor's degree or higher. It comes in at an impressive 54%, well out in front of White at 35% and Two or More Races at 34%. What this means is that clearly Asian people value education, hard work, and success. This is why Elite Singles is such a great pick for an Asian dating app. Over 85% of the singles on the site hold an above-average level of education! Clearly, this is right in line with the values and what's important to many Asian singles. It's a must check out.
---
3. Zoosk

While we're on the topic of statistics, the number one reason that Zoosk makes our list of the best dating apps for Asians comes down to stats. One—there are an astonishing 35 million+ accounts on Zoosk. Two—the site has a track record going back almost a decade and a half. Three—over 3 million messages are sent on average every single day. What this means for Asian singles is a plethora of options, a track record of results., and active members looking to meet. And much like the first two options, you can sort by ethnic background as you see fit.
---
4. AsianDating.com
Our list of the best Asian dating sites wouldn't be complete without at least some of the Asian-only options. AsianDating.com boasts a very impressive 4.5 million members looking for other Asian singles. What's neat about this site is that many of these members are based in the US, and some are abroad in several Asian countries. This makes the site a great option if you're looking to meet someone locally in the US or you're looking to date someone from abroad. This is a must check out, especially with the premium membership starting around $10 a month.
---
5. EME Hive

Formerly known as East Meet East, EME Hive recently went through a rebrand that has clearly gotten people excited. Currently, the member base is quite small, though, at less than 200,000. Still, though, we wanted to include them on our list as we do see some good growth potential here in the future. This would certainly not be our first stop in search for meeting Asian singles, but if nothing else works out—consider coming back and giving this site a try.
---
6. Cherry Blossoms

If you're looking for the opportunity to meet someone internationally, Cherry Blossoms (also known as Blossoms) is really the go-to. With over half a million people visiting the site monthly and over a quarter of a million international introductions, the track record of getting people connected is there. Yes, the website does have quite a dated feel, but if they're good at what they do, who really cares. If you want international, check out Blossoms dating.
---
Table of Contents:
---
Reasons We Chose These Apps
It's important to us that we share with you the exact reasons we selected these options as the best Asian dating apps. This isn't a complete list, but some of the more important reasons we liked these options.
An Experience Catered to Asian Singles – The best dating sites for Asians are the ones that create an inviting environment for Asian singles. Usually, this mirrors a lot of the same features you'd want to see from a dating app for any group of people, but it also includes a marketing effort directed towards people in the Asian community. Otherwise, you'll end up with an app that lacks in the number of quality Asian singles—you know, the most important factor here!
Local and International Dating Options – When people search for Asian dating sites, they're generally looking for one of two things. They either want to meet Asian singles locally in their area, or they want to meet Asian singles who live abroad. Whatever the case, we wanted to include app options that can meet both of these needs. You'll see that some of the options meet both needs, and some of the options meet one or the other.
Focus on fast-paced lives ­- Many Asian singles live quite fast-paced lives. What this means is that the best Asian dating apps need to be prepared to keep up. Generally, this means mobile-friendly websites, dedicated apps, customizable notifications, and real-time access to your account and matches.
Opportunities to share lifestyle and cultural preferences – For most Asian singles, their culture and lifestyle practices are important to them. In order for a dating app to be meaningful for Asian singles, it needs to have profile areas set up where you can share this sort of information. Additionally, if there is a matching algorithm, it needs to take these factors into play. We don't need super-specific Asian-only profile fields, but at least the flexibleness of areas to share.

Niche Asian Dating Sites
A few of the Asian dating apps we recommended at the top of this guide do fall into the niche Asian-only category, but many are sites that cater to a wide array of ethnic groups. So, which is better?
It depends. Usually, niche-only dating apps are great in theory but bad in execution. Because they try and target super small groups, they often have very small member pools which makes for a bad experience. When it comes to niche dating apps by ethnic group, though, you do occasionally get a few options that slip through the cracks and are pretty good. You'll see those for Asian singles reflected in our list at the top of the page.
But for every one that is actually worth your time, there are a whole host that miss the mark. Just in case you're still curious what other niche options are out there, we'll share some more option here for you. We wanted to do our best to provide the most complete guide ever.
TrulyAsian – There's some good and some not so good when it comes to this niche Asian dating app. What we like is that it looks like there are about 400,000 users on the site. Not as big as the other options, but still a nice sized site. What we didn't like, though, is that a lot of the app store reviews talked about major bugs, crashing, and a few other less than desirable traits. Our take on this one is we're going to pass but if you've had no luck with the other recommended options, it might be worth a look.
Asingle – We had to laugh with this one as one of the screenshots of the app says, "crash at first sight". Ideally, you probably don't want to advertise that your app crashes, but we think this may just be a translation issue. The reviews for the app were pretty good, minus a few talking about a lot of scam accounts. It's a pass for us based on the size and prominence of the app, though.
AsianMelodies – This one feels very cookie cutter to us, like it was created and copied over and over again for different niches. What concerns us the most is that we had to dig pretty heavily to even find this Asian dating site, which means there's probably not that large of a userbase unless they have some super-secret underground following we haven't heard about (not likely). Again, might be worth a look, but we really didn't like that the app lacked focus as to what its purpose is.

Popular Cities for Asian Dating
When it comes to Asian dating, there are some cities where we see a much higher prevalence of interest in online dating. Generally, this is in bigger cities, and of no surprise, cities with larger Asian populations. In the next few sections, we want to look at the six biggest cities for Asian dating and share some specific data and details for each area.
Seattle, WA
New York City (NYC), NY

Los Angeles

, CA
Chicago, IL
Atlanta, GA
Dallas, TX
---
Asian Dating in Seattle
Best Dating App for Asian Dating in Seattle: Zoosk
With an impressive 16.2% of the population of Seattle being Asian, it's no wonder that the Asian dating scene there is red hot! It's also worth noting that well over half of the adult population on both sides of the aisle is unmarried, meaning there are plenty of people out there for you to meet.
For the best dating app for Asian dating in Seattle, we elected to choose Zoosk. Seattle is an eclectic city with people from all walks of life, interests, and quirks. For that reason, we think having the most options is best. So whether you're part of the booming tech scene, or you're a creative living out the music history, Zoosk will help you to find some awesome singles in Seattle to connect with.
Singles Data for Asians in Seattle
% Asians Living in Seattle: 16.2%
# of Asians Living in Seattle: 463,833
% of Men Unmarried in Seattle: 58.2%
% of Women Unmarried in Seattle: 58.9%
---
Asian Dating in NYC
Best Dating App for Asian Dating in NYC: Elite Singles
Slightly behind Seattle with 12.8% of the population of Asian decent is New York City (NYC). And even though the percentage of Asian singles is slightly lower, the total number is almost three times as big with over a million! And again, with over half of the population being unmarried, NYC is really a great place to get involved in Asian dating.
For the best NYC Asian dating app, we chose to go with Elite Singles. This is mainly because of the app's focus on education and success as key marketing points. Since NYC is all about movers and shakers climbing the ladder of life, it only makes sense that Elite Singles is the perfect fit for Asian dating in the Big Apple.
Singles Data for Asians in NYC
% Asians Living in NYC: 12.8%
# of Asians Living in NYC: 1,186,608
% Unmarried in NYC: 56.6%
---
Asian Dating in Los Angeles
Best Dating App for Asian Dating in Los Angeles: Elite Singles
With absolute numbers more like Seattle but percentages like NYC, Los Angeles (LA) is still a great spot for Asian dating. What's really neat about LA is there are so many singles coming into and out of the city at all times that the numbers are actually a little deceiving because of the "turnover."
Much like in NYC, LA is a city founded on chasing the dream of success. And for that reason, we also selected Elite Singles as the best Asian dating app for the city. It's also a dating app that allows you to update your location easily, so it's great for people who are coming and going from the city.
Singles Data for Asians in Los Angeles
% Asians Living in Los Angeles: 11.6%
# of Asians Living in Los Angeles: 460,730
% of Men Unmarried in Los Angeles: 57.4%
% of Women Unmarried in Los Angeles: 59.4%
---
Asian Dating in Chicago
Best Dating App for Asian Dating in Chicago: Elite Singles
With just under 200,000 Asians living in Chicago, the numbers start to work against you if you're looking to date someone of Asian background. Of course, if you're someone Asian looking to date any ethnic background, this makes you a rare and unique catch—so that's kind of cool!
At the risk of sounding like a broken record, the pace and priorities of Chicago are much like those of NYC and LA. And, yes, for that reason, we went with Elite Singles again as the top Asian dating app for Chicago.
One other thing worth noting is that the number of single men and women in Chicago is over 60%! What that means is that even though the total number of Asians in the city is lower, a lot more of them statistically should be single!
Singles Data for Asians in Chicago
% Asians Living in Chicago: 6.8%
# of Asians Living in Chicago: 182,251
% of Men Unmarried in Chicago: 60.3%
% of Women Unmarried in Chicago: 63.6%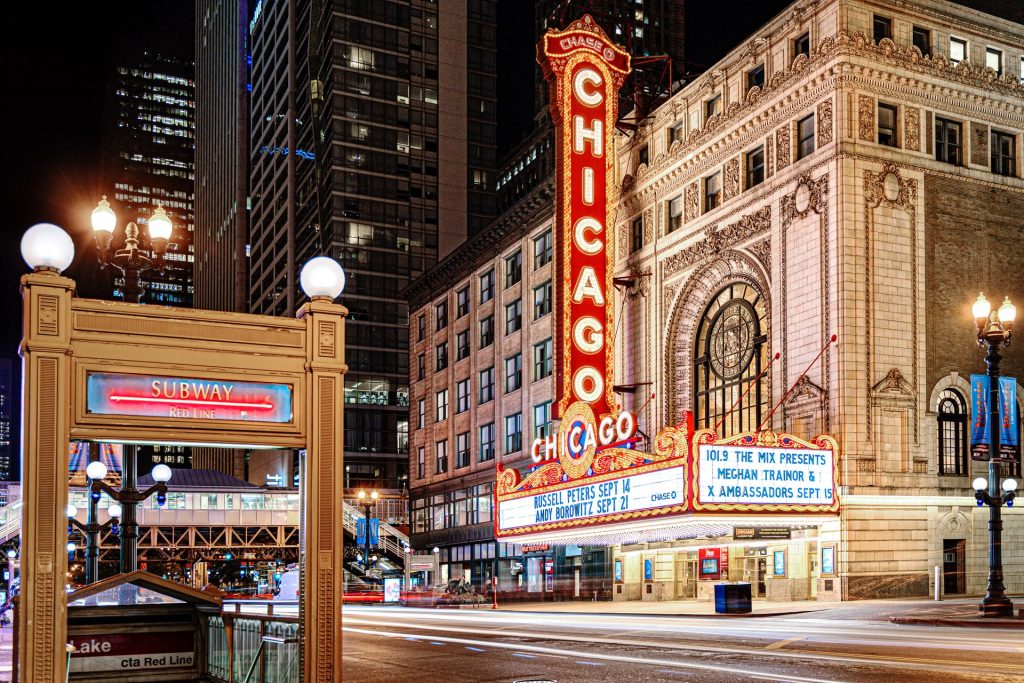 ---
Asian Dating in Atlanta
Best Dating App for Asian Dating in Atlanta: eHarmony
The percentage of Asians in Atlanta is the first city on our list where it drops below the 5% mark. And while this is a bummer, the percentage of unmarried men and women jumps to nearly 70% for both groups. Again, this means that a larger percentage of these Asian residents statistically should be single and ready to mingle.
Our pick for the best dating app for Asians in Atlanta is eHarmony. Why? Well, the south is known for a big focus on family and people tend to care a bit more about finding that special someone for forever. Granted, the stats in Atlanta don't really back up that people are having too much luck! And for that reason, this is the one city on the list where we have a runner up pick. If you're looking for casual Asian dating in Atlanta, give Zoosk a try.
Singles Data for Asians in Atlanta
% Asians Living in Atlanta: 4.7%
# of Asians Living in Atlanta: 23,564
% of Men Unmarried in Atlanta: 68.7%
% of Women Unmarried in Atlanta: 71.7%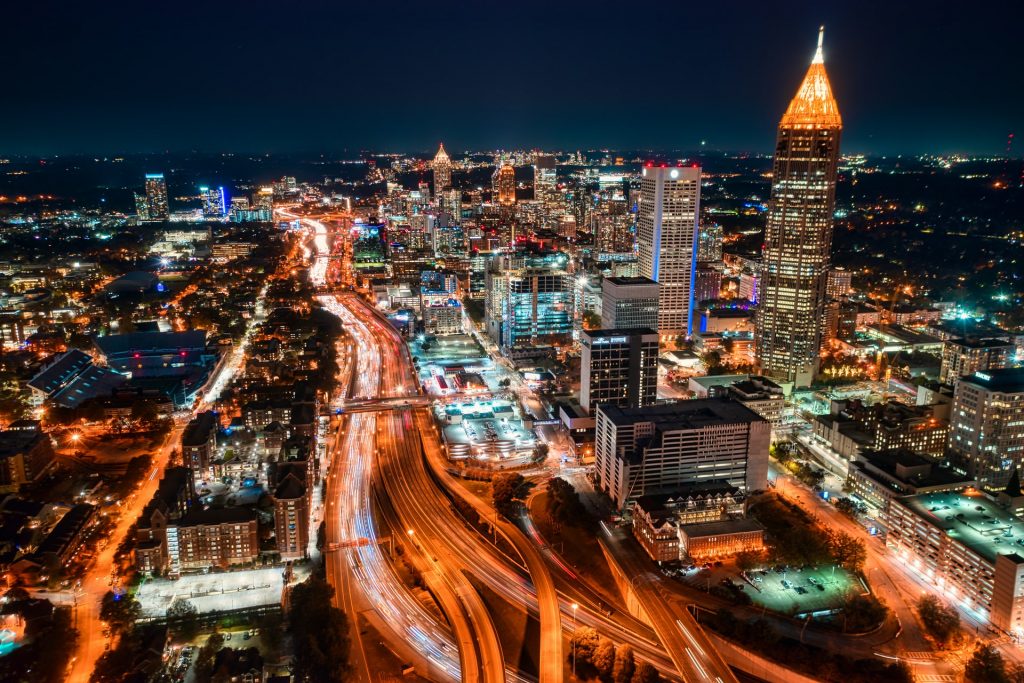 ---
Asian Dating in Dallas
Best Dating App for Asian Dating in Dallas: eHarmony
Much like many cities in America, the percentage of Asian singles in Dallas is going to be quite low. With just under 50,000 total Asians in the city, the number of singles is going to be much smaller. But thankfully, it really only takes one special person to change your life! That's the mentality you'll need to take into Asian dating in Dallas (or most cities in Texas or the US).
For Dallas dating apps for Asian singles, we went with eHarmony. Not only is this our #1 pick overall for the whole US, but it's a great fit for the family-oriented nature you see in the Asian community and in Dallas as a whole. If you're looking for a committed relationship in Dallas with other Asian singles (or any ethnic background), you have got to check out eHarmony.
Singles Data for Asians in Dallas
% Asians Living in Dallas: 3.6%
# of Asians Living in Dallas: 47,659
% of Men Unmarried in Dallas: 55.5%
% of Women Unmarried in Dallas: 57.3%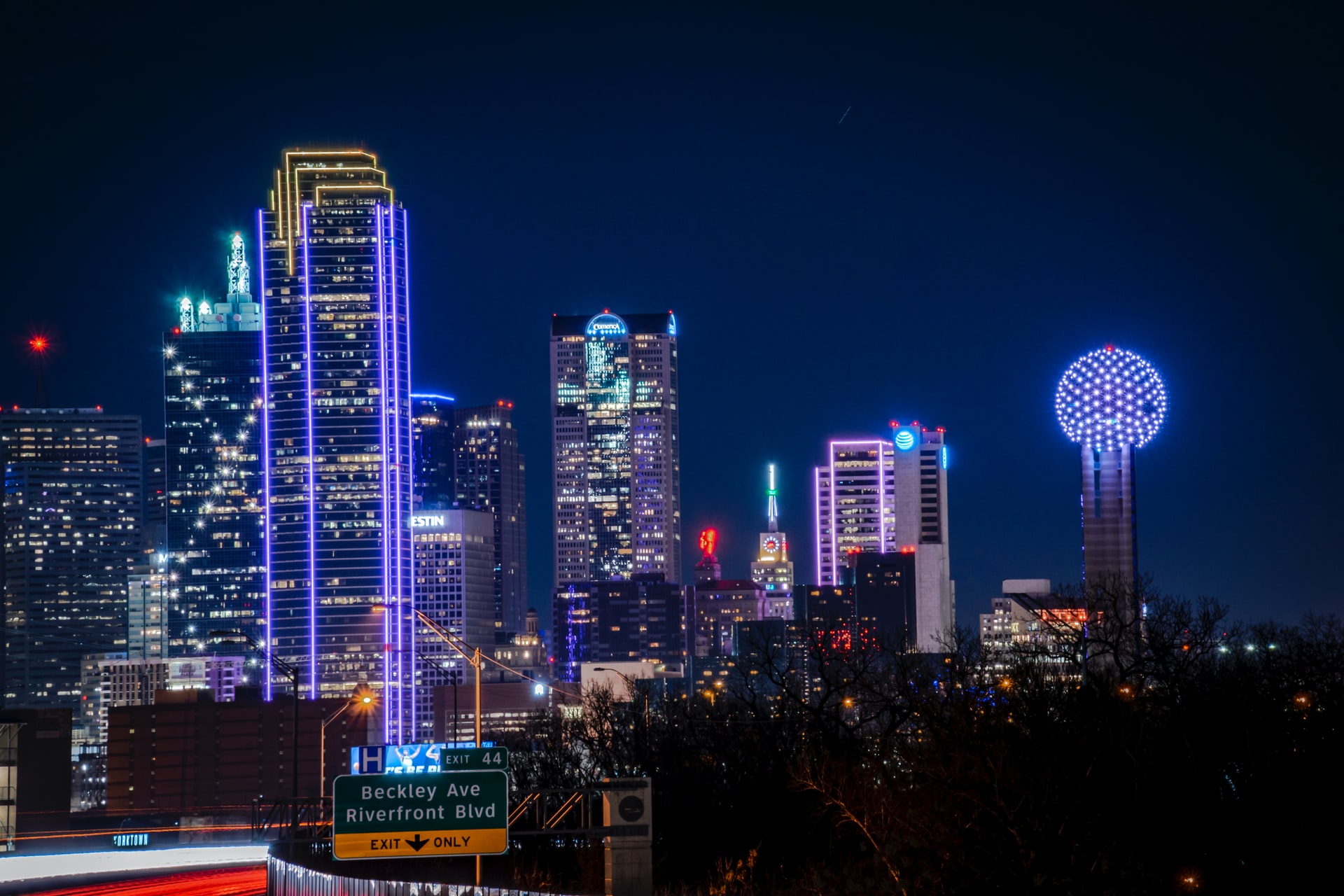 Tips to Pick the Best Asian Dating Apps
Our entire goal here is to help you find not just any option, but the right option. Here are a few tips you can employ to ensure that you find the right Asian dating app for you.
Base your search around your unique needs. ­- There is no such thing as a best Asian dating app for everyone. It 100% depends on your unique needs and wants in a man or a woman and your relationship goals. Start by identifying what you're looking for first, and then use that to guide your search. Look at things like:

Wanting a serious vs. a casual relationship

Apps that require a lot or a little time commitment

In-depth profiles vs. quick match style

Swipe vs. traditional profiles

Consider if you want Asian only or you're open to more ethnic groups. – One other area you'll want to identify your needs is whether you want a 100% Asian-only dating site or you want one that is open to other ethnic groups. If you choose the latter, you should always be able to sort your matching preferences to Asian-only or to the unique mix of singles you want to see.
Don't just jump at the first option unless it's perfect. – If the first Asian dating site you look at is awesome, then awesome! But if there are things you're not a huge fan of, take a minute and check out a few other options. We've included free trial links to all the recommended sites so you can test the options before you decide on one.
Understand you're never locked into an option. – If you do find a dating app for Asians you like and choose to upgrade to a premium membership, awesome! But what happen if down the road it doesn't turn out to be the best fit? If that's the case, it's okay. You can always try out a second option down the road; you're not locked into sticking with the first one you choose to go with. This should help take a little of the pressure off of the decision process.
Approach the process with patience. – Here's some good news. All of the awesome Asian singles are not going to get swooped up in the next hour. Asian dating sites have hundreds of thousands of members joining all the time. What this means for you is you can take your time picking out the option that works best for you. Again, that should help to alleviate any pressure you're feeling with the process. Remember, this is supposed to be fun!

Asian Dating App FAQ
What is the best Asian dating app?
The best dating app for Asian singles is actually eHarmony. While it's not a 100% Asian-only dating site, it provides the best opportunities to meet Asian singles.
What is the most popular Asian dating app?
The most popular Asian-only dating app is either Asiandating.com or EME Hive. The most popular dating app that's best for Asian singles but isn't Asian-only is Zoosk. Zoosk's 35 million members dwarf both of these other sites combined.
How much do Asian dating apps cost?
The cost of Asian dating app subscriptions varies by site but ranges from around $10 up to around $60 per month. Pricing will also vary based on how long of a membership you sign up for. The longer the membership, the lower the monthly rate drops.
Are free Asian dating apps any good?
Free Asian dating apps may sound great, but they are a recipe for a frustratingly bad time. Because of the lack of financial resources for the site, they tend to skimp on customer service, security, features, and everything else that makes online dating for Asians so successful. Honestly, we highly recommend avoiding online dating unless you're ready to pay for a premium membership.