It seems like the next step on your quest of finding the best dating app is OkCupid. A nice choice, indeed. In their words, "OkCupid is the only dating app out there that will match you on what matters to you". Sounds very ambitious, doesn't it?
If their tagline didn't impress you that much, get this – accounts on OkCupid are entirely free. It doesn't take a single penny from you to find out if you can truly be matched on what matters to you. You can browse potential matches and even message them completely free of charge, but if you want more advanced features, then go get your wallet.
But before you commit to the app, let's find out if they are worth your money. Without further ado, let's see what the OkCupid free trial offers and what the paid features entail.
---
OkCupid Free Trial Breakdown
As already mentioned, OkCupid is entirely free to use. Here are the basic functions that you will get free of charge on OkCupid when you sign up:
| | |
| --- | --- |
| Trial Length | Unlimited |
| Trial Cost | 100% free |
| Sign Up Time | 7-10 minutes |
| Send Messages? | Yes |
| Receive Messages? | Yes |
| Video Chat? | No |
| Add Images? | Yes |
| View Images? | No |
| Browse Singles? | Yes |
| Filter Search? | No* |
| Create/Edit Profile? | Yes |
| View Profiles? | Yes |
Note* – There is no filtered search on OkCupid, but if you fill out the "About you" section and check the boxes that match your preferences, you'll receive a filtered list of recommendations.

Is the OkCupid Free Trial Worth It?
OkCupid's free version gives all the features that you need when you're first starting to use a dating app. You can create your profile, browse potential matches, "like"and even message them. Yes, it does have limits. For example, you can only like 10 profiles a day but if you think about it, it's actually a benefit. Knowing that you have a limit encourages you to think more and to review the profile in detail before hitting the like button.
Creating a profile will take about 5 minutes from you, so go ahead do that and explore the app for free. Disclaimer: If you don't know which photos you're uploading it'll take you way more, probably even days until you shortlist based on friends' feedback and in extreme cases, a full-on new photoshoot.
OkCupid Alternatives (With Free Trials)
---
How to Start Using OkCupid for Free
To start using OkCupid, you need to create an account. You can do this both on desktop and via the app. The steps are very simple:
Put in your email address and create a password.
Enter your first name and date of birth.
Select your location and gender (OkCupid provides a comprehensive list).
Choose who you want to date, desired relationship type (e.g., long term, short term, hook up, etc.) and the ages that you're open to dating.
Upload a photo (they recommend uploading 6).
Write a short bio about yourself.
Complete the 15-question quiz.
Enter your phone number to receive a confirmation code, and
Voila, you're done – your account is up and running.
When you sign up, you only have access to the free version of OkCupid. But when you go to the Profile section, it gives you the option of getting OkCupid Premium.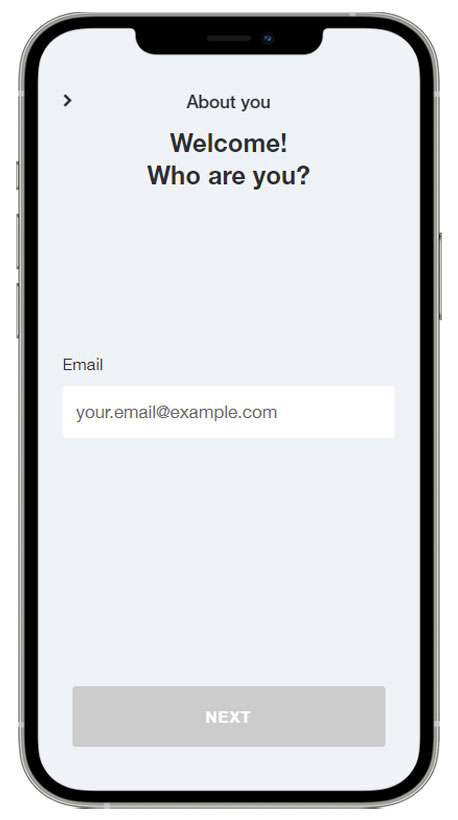 ---
Features the OkCupid Trial Includes:
We already briefly covered this by a table but let's take a deeper look at the free features that OkCupid offers.
Uploading photos
The free version of OkCupid allows you to upload up to six photographs, which is more than enough to show who you are and some of your interests. And since you're here, a little tip or rather, a reminder – always diversify your profile photos. No one wants to see a series of photos from that one time you went hiking. Show different sides of your life!
Discover prospective dates
You can do your usual swipe left and swipe right via the free version of OkCupid. You can also check the full profiles of the people who interest you and learn more about them.
Like a profile and send a message
You can like the profiles that interest you and once you do that, the messaging feature is enabled, so you can drop them a line and hope for it to be a start of something new. With the free version, you only get 10 likes per day. The likes are renewed after over 15 hours.
Find out how much of a match you are
When you click on a profile, the app will show you how much of a match you are in percentages based on the quiz that you took when signing up. Plus, you get to see what they answered to 9 out of 15 questions.

Premium Features – Not Included in OkCupid Free Trial
Now that you know what to expect from the free version, let's see what upgrading OkCupid will mean. The pricing plan of OkCupid Premium plan is as follows:
| Membership Type | Length | Monthly Price | Total Cost |
| --- | --- | --- | --- |
| Basic | 1 month | $11.99 | $11.99 |
| Basic | 3 months | $7.99 | $23.97 |
| Basic | 6 months | $5.99 | $35.94 |
| Premium | 1 month | $39.99 | $39.99 |
| Premium | 3 months | $26.66 | $79.98 |
| Premium | 6 months | $19.99 | $119.94 |
| Boost (Add-on) | 1x | N/A | $7.99 |
| Boost (Add-on) | 5x | N/A | $35.95 ($7.19 ea) |
| Boost (Add-on) | 10x | N/A | $59.90 ($5.99 ea) |
---
Now let's unpack what this package offers:
A complete list of who liked you.
Send unlimited likes and messages.
Set up dealbreakers to filter out people who are definitely not a match for you.
Unlock the intros to review the intros you've received all at once.
No ads.
See the responses to all questions.
In addition to the Premium package, OkCupid also offers boosters. It's very similar to Facebook boosts – when you activate it, your profile is boosted and seen by more people for 30 minutes. In their estimation, this should increase your matches five times:
When you purchase 5 or 10 boosts, they are stored on your account and you can use them up later. If you're going through a bit of a dry spell then a little boost may be what you need, so it's a good option to have.

OkCupid Free Trial vs Competitors
OkCupid has been around for a loooong time. It has seen the transition from flip phones to BlackBerries, and all of the iPhones from 1 to 13 pro max. Over the years it has acquired an impressive list of competitors, so we suggest taking a look at how OkCupid's free version holds up against its main competitors'. OkCupid is more geared towards finding long-term relationships, so in this sense, the two main competitors are:
eHarmony vs. OkCupid
Like OkCupid, eHarmony has a free version that allows to:
Set up a profile.
Interact with other users.
Unlimited matches.
Use communication tools – smiles, icebreakers and greetings.
Limited messaging.
Upgrading to a premium can cost from $35.90 to $65.90 per month. On paper, the free trials of both apps offer the same features, but upgrading eHarmony is more expensive than OkCupid.
Match vs. OkCupid
Match also offers a free version upon signing up. Free members can:
Create a profile,
Post photos,
Conduct searches,
Send Likes to other members,
Be matched.
Unlike OkCupid, you can't send messages as a free member, which is a must for a dating app. Messaging on Match is a part of a paid package, which also includes:
Sending messages to other users.
Seeing who has Viewed and Liked your profile.
Removing members you're not interested in from your search results.
Attending offline Match events.
On average, the paid packages of Match vary from $18.99 to $34.99. This makes Match pricing very comparable to OkCupid.