You've heard of Silver Singles and you're interested. The site seems to have great reviews, but you just can't quite bring yourself to break out the credit card and venture into the unknown. Honestly, good for you! Why pay for a dating service you might not like?
We're glad you're here! On this page, we're offering the opportunity to sign up for Silver Singles completely free so you can start exploring what this senior dating site has to offer. You'll be able to signup, create a profile, and start browsing to see if Silver Singles is a good fit for your online dating needs.
If that's what you're here for, then just click the Silver Singles Free trial button or logo and start poking around completely free! The site is simple, easy to use, and at the low price of free we think it's definitely at least worth a look for anyone over 50 looking to date online.
---
If you'd like to get a few more details on what the Silver Singles free trial has to offer we have you covered there too!
Just stick around and keep reading. We'll use the remainder of this page to breakdown all details and free features included in your Silver Singles trial to help you make the decision of whether or not it's worth your time. To kick things off, here's a table to give you the basics at a glance:
Silver Singles Free Trial Breakdown
Does the free version of Silver Singles offer many features? Let's see:
| | |
| --- | --- |
| Trial Length | Unlimited |
| Trial Cost | 100% free |
| Sign Up Time | 20-30 minutes |
| Send Messages? | No |
| Receive Messages? | Yes |
| Read Messages? | Yes |
| Video Chat? | No |
| Add Images? | Yes |
| View Images? | No |
| Browse Singles? | No |
| Filter Search? | No |
| Create/Edit Profile? | Yes |
| View Profiles? | Yes |
| See Compatibility Percentage? | Yes |
Is the Silver Singles Free Trial Worth It?
For over-50 online daters who are looking to take an active role in their dating process, Silver Singles offers many tools that can make it easier to find a companion. The free trial is a great way to see if you like how the website works, but it doesn't offer access to all features available. New users may feel somewhat limited when they first sign up for Silver Singles, but once you purchase the Silver Membership, the website opens up to offer many additional features.
In addition, the paid version of Silver Singles offers more filters for members who want to search through the site's database of single members. These filters can help you narrow down your search to find better matches with people who are closer to your age, location, or lifestyle.
---
How to Use Silver Singles for Free
To sign up, the website asks you what you are looking for. Then you can give your email and create a password. After that, complete your profile and upload several photos. You will then be asked several questions that allow the website's algorithm to determine your compatibility with other members.
Once you complete this process, you're ready to start browsing profiles and chatting with other single people over 50.
To use Silver Singles for free, you will have to sign up for the trial version of the website that only allows you to send messages. Once you purchase the Silver Membership, several other features open up that will enable you to do things like search profiles and view singles near you.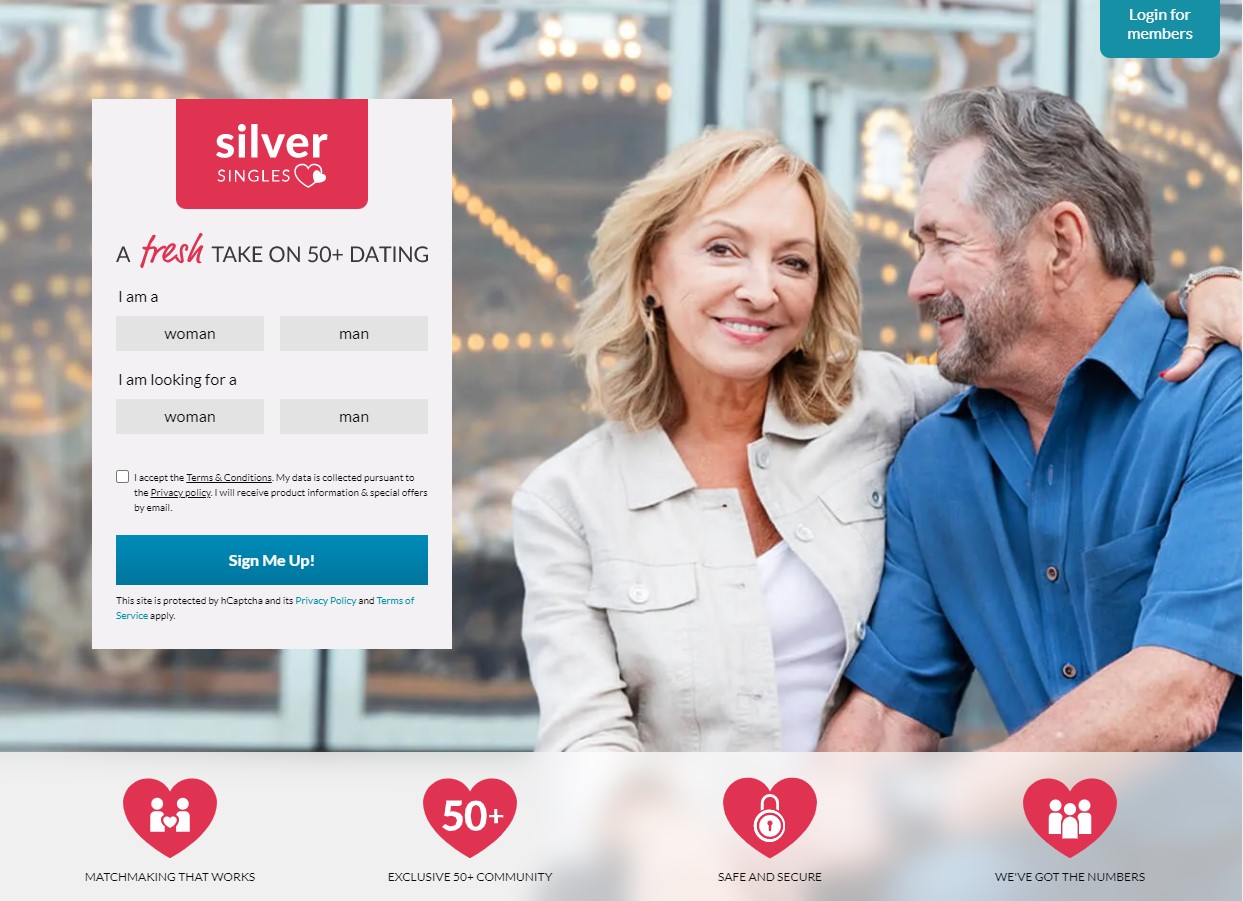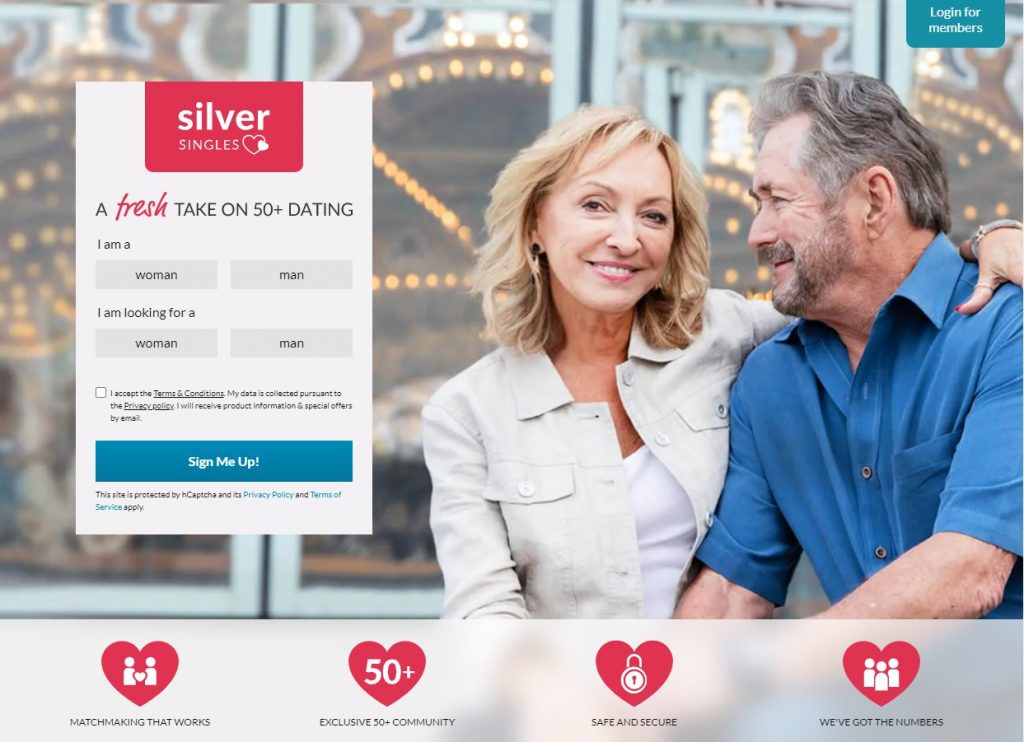 Features of the Silver Singles Trial
The free version of Silver Singles includes specific features. Here is a list of the most important ones:
100% Free Membership – Silver Singles offers a free membership that allows you to sign up, create a profile, and search for other singles.
Compatibility Percentage – Silver Singles has a compatibility percentage that allows members to judge how good of a fit they might be with other people.
Unlimited Use – Silver Singles offers a free trial that allows you basic access to their site without an end date.

Premium Features – Not Included in Silver Singles Trial:
The free version of Silver Singles offers limited features, and you will only be able to do the following if you upgrade to their premium membership:
Send and Reply to Messages – The premium version lets you send and receive unlimited messages to other users.
View Complete Profiles – With a paid membership, you can see a member's photos (not just their blurred profile photo).
Profile Viewers – You can see which users checked out your profile (and reach out to them!)
Browse Singles – You can openly search for user profiles with a paid membership.

Why Try Silver Singles?
Silver Singles offers a 100% free trial, so you can try out all of its features without having to pay anything first. At the same time, their website is reputable and offers a greater compatibility percentage than most of their competitors. That being said, if you're serious about finding a partner over 50, the paid version might be the way to go.
While it might be hard to believe that someone who has already been married, had children, and established a career is looking for love again with someone new, it's happening more often than you'd think. 50 is the new 40 when it comes to online dating. So, whether you're a 50-something single looking for friendship or love, or you know someone who is, Silver Singles will help you get started.

Silver Singles Free Trial vs Their Competitors
One of the best parts about the Silver Singles free trial is that it offers an unlimited amount of time to test out all of its features. Most of SilverSingle's competitors offer a free version of their website, but their dating pool might not be singles exclusively over 50. For example, Match.com offers a free version with similar features, but it also includes younger singles in its search results because it was originally designed for a younger audience. If you're looking specifically for a mature crowd, Silver Singles is designed to be for you.
In addition, Silver Singles is a very reputable company that has been around for years and will continue to be around for many more. Their track record has helped them create a trustworthy image, and their compatibility tests can help you think about things like your values and personality when you're looking for a partner.