eHarmony talks a big game. Should they be so confident though? On one hand, you have a dating site that's been around for over 20 years and boasts an impressive track record of success. On the other hand, you have some critics who claim the site takes dating too seriously. Who's right? And more importantly, is eHarmony the right option for you?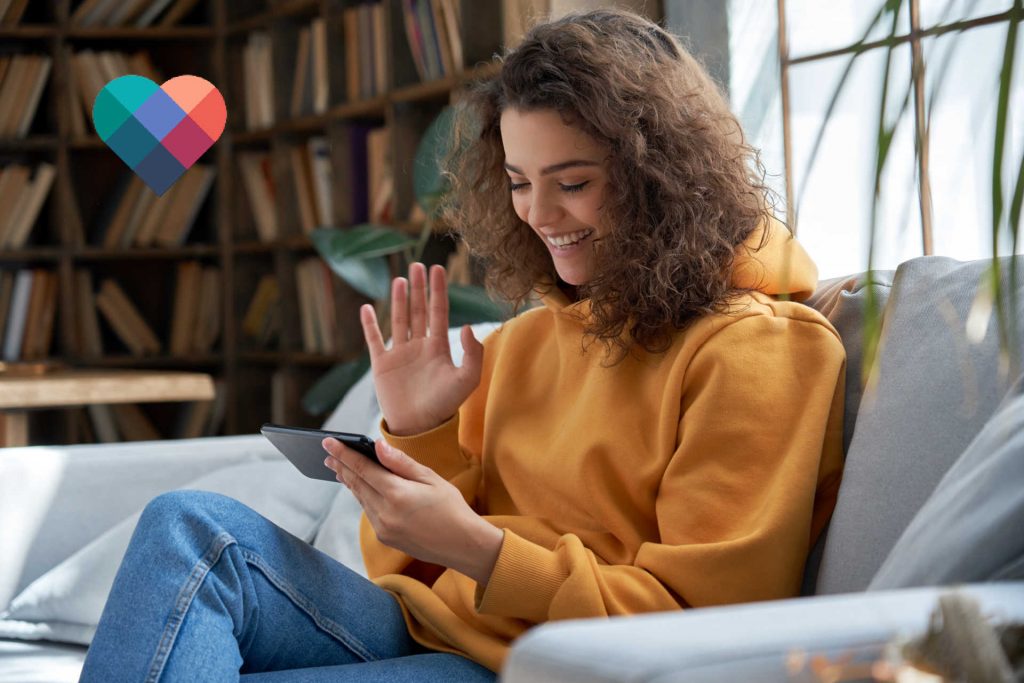 One of the best ways to answer those two questions is to dig into the pros and the cons of eHarmony. Just like when we made decisions as kids, we're going to create a list of the biggest pros and a list of the biggest cons and then let you compare to reach your own conclusion.
Let's get into it!

Pros of eHarmony
We always like to start our discussions on the positive side of things! Let's look at the seven biggest pros of dating on eHarmony.
1. The quality of the user experience is clearly a priority.
Number one biggest pro about eHarmony that they get right is quality. From top to bottom, the company ensures no stone is left unturned with things like high-quality software, a great collection of viable singles, competent and attentive customer support, and a website and app experience that will leave a smile on your face.
2. eHarmony has over two decades of experience in the industry.
There's a reason that eHarmony is still on the top of the dating game after over 20 years in the industry. No, it's not just because they're super persistent. It's because they've continually delivered a quality product and meaningful results for their members. With several million people documented finding love through eHarmony, their experience is a major pro.
3. You'll find a lot of singles who don't want to play games.
For many, this is the biggest pro and the biggest selling point for eHarmony. Due to the nature of the app, eHarmony attracts singles who are serious about relationships and finding something meaningful.
That also means the site is known for NOT attracting men and women who want to play games or date casually. They accomplish this through marketing efforts, a lengthier sign-up process, verification software, and building a brand image that attracts the right kind of people.
4. The matching algorithm is actually pretty awesome.
Some dating apps turn you loose to do your own searching and matchmaking after you sign up (just like being at a bar, but virtually). eHarmony, on the other hand, likes to play matchmaker—and they're dang good at it.
When you sign up for an account, you'll answer a ton of questions about your life, your personality, and what you're looking for. eHarmony uses this data privately to help curate the best matches for you, so you don't have to feel like you're lost wandering the vastness of internet dating. Big pro.
5. eHarmony has a balanced male-to-female ratio of members.
One thing we love about eHarmony is that they're fairly transparent about their membership makeup (especially for a private company that doesn't have to be). Since we can remember (which is a long time ago), eHarmony has always put the percentage of men and women on the site right on the homepage.
As of our most recent eHarmony review, that spread was 51% men and 49% women. Those are great numbers no matter what you're looking for.
6. The site (or app) has a very active membership base.
There are over 2.3 million messages sent on eHarmony every week (based on data from eHarmony themselves). That is impressive. What this means is when you join eHarmony, you're not joining a graveyard of old and abandoned accounts. You're joining a site where people are active and out there looking for love.
7. They offer a new and safe video dating option.
One of our favorite pros of eHarmony (that is fairly new) is the addition of the video dating option to the platform in early 2022. This feature allows users to video chat through the platform without needing to exchange any contact information, which is great for security when you're first meeting someone.

Cons of eHarmony
An honest analysis of a dating app is not complete unless you look at both the good and the not so great. While, full transparency, we are big fans of eHarmony (and think you will be to), we want to make sure we're doing our due diligence and sharing some of the things that some people aren't fans of.
1. It isn't cheap (probably for good reason).
eHarmony is certainly not a free dating site and it's certainly not in the same realm as the low-cost, budget dating apps. Good news, it's really not that expensive when you compare it to other higher-tier app options, but it is still going to cost you something.
If you're serious about finding someone special, an investment of $30-$40 a month probably doesn't seem all that bad. However, if you're just casually getting into things, that might bug you.
Also, dating apps that require a bit bigger of an investment tend to weed out people who aren't serious for the very reason we just mentioned. Many guides and experts actually say that eHarmony's pricing is really a pro and certainly not a con for people who want results and quality.
2. Signing up does take some time.
Disclaimer—for the same reasons we just mentioned, this eHarmony con is considered a pro by a lot of experts. When you create an account, it takes like 20-30 minutes to complete everything (and sometimes a little longer if you're slower at things). When you compare this to something like Tinder that takes two minutes to sign up, it really seems like a long time.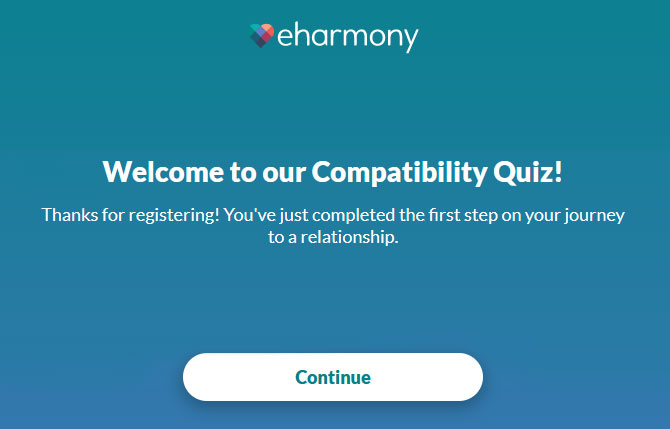 However, a more in-depth sign-up process means fewer flaky folks and more information eHarmony can use to find you better matches. So, you be the judge if this is a pro or a con.
3. It's an absolute no-go for anyone looking for casual dating.
One of the few hard stops in this eHarmony pros and cons guide is right here. If you're seeking casual dating or hookups, eHarmony is going to be one of the worst experiences ever for you. Hard stop. We've heard stories of people trying to use the app for these purposes and it just never ends up well for a laundry list of reasons.
4. It's not great for really young singles.
Are there people under 25 on eHarmony? Absolutely. However, the majority of the users are going to be over that 25 year old mark and more into their 30s, 40s, 50s, and on up. If you're someone who falls into that lower age bracket and aren't looking to date someone older, then this is certainly a big con to eHarmony. However, if you are in that prime age bracket, it quickly turns into a big positive.

Want to try eHarmony for free?
The only right answer is yes! Okay, you can answer however you want, but we think the best thing for you to do after reading this article is to see for yourself if this is going to be a fruitful dating app for you.
To get started (for free!), click the link below now. Go get 'em tiger! We'll be thinking about you!